The John Report WWE Network Review – Seth Rollins WWE 24: Redesign, Rebuild, Reclaim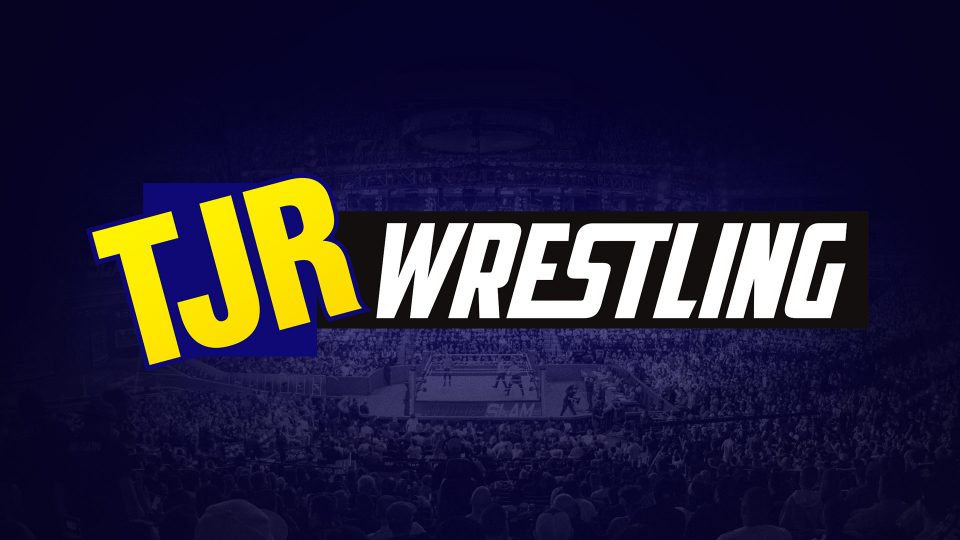 Following this week's edition of Raw, WWE Network aired an hour long special about the comeback of former WWE Champion Seth Rollins. I was intrigued by it because WWE Network specials have proven to be outstanding in the last two years and because I'm a huge fan of Rollins.
Long before Rollins was in WWE, I can remember a lot of hype on the internet about this guy named Tyler Black that was making a name for himself in the indies and later in Ring of Honor. The amazing thing about him was that he was so young. Rollins, who just turned 30 years old, was considered one of the best in the world in his early 20s. He was signed by WWE in 2010 when he was just 24 years old. After watching this feature about him it was easy to see why he's so good. It's all he wanted to do. Yes, he's blessed to be a great athlete, but he understands the business as well.
I've written a detailed review of the documentary with some videos, pictures and tweets included. After that's done, I have some more thoughts on Rollins. The documentary has a run time of 59:23, so let's get to it.
—
The show starts off with Rollins getting out of a car and then seated on a bus about an hour before the Extreme Rules show started. They wanted to hide him from everybody. He said that you're not invincible when you do what they do.
They showed images from November 4, 2015 in Dublin, Ireland when he wrestled Kane at a live event. That's my birthday by the way. Rollins talked about how he did the sunset flip off the top rope so many times, but for whatever reason he landed on the instep of his right foot and his knee buckled. He got back up, wobbled out there and put Kane through a table with a Powerbomb. He didn't know the extent of the injury as he hit a Pedigree.
He went to the hospital with the doctor. Then he got a call saying he tore his ACL, MCL and meniscus. They told him they'd send him to Birmingham to get him surgery as soon as they could.
Next up is OrthoSports Center & Medical Tower in Birmingham, Alabama for his knee surgery on November 10. They showed a knocked out Rollins being wheeled into surgery. Dr. Jeffrey Dugas talked about how this was on the severe end of knee ligament injuries. They showed clips of the surgery which is pretty graphic. The doctor said 6+ months for recovery.
A groggy Rollins was shown after surgery and said he's coming for the WWE Title. Then he fell asleep.
"Day 1, I'm coming back for that title!" – @WWERollins RIGHT AFTER surgery… #WWE24#WWENetworkpic.twitter.com/aIbMmb1faV

— WWE Network (@WWENetwork) May 31, 2016
There were clips shown of his performances in WWE. Sami Zayn put him over for how good Rollins is and Corey Graves added to it. Kevin Owens said Rollins continues to prove to people that he's the best. Cesaro praised Rollins as well.
Rollins talked about how 2015 was a huge year for him. He spoke about how hard it was for him when he found out he might miss WrestleMania because he sort of carried the torch for the company.
Back to Extreme Rules, he talked about how "Redesign, Rebuild, Reclaim" were words that came to mind when he got the injury and he knew he had to get back to where he was.
They went to December 14, 2015 with clips of him working out in Birmingham. They showed images of him doing stuff like standing up against the wall and feeling pain. He spoke about how he couldn't sleep much and he was agitated all the time because he wasn't comfortable with the knee injury.
He spoke about the emotional toll this took because usually on Fridays he was out on the road with his friends entertaining the fans. You could see on his face that he was really having a tough time dealing with this.
Zayn spoke about how he texted Rollins to say that you may not realize it now, but it may be the best thing that happens to you. He told him that it make take a month, but to just slow down and breathe. I think it was his way of saying that some time off is probably good for him because went through six months of rehab after a shoulder injury in 2015 as well.
Fast forward to December 28, 2015 in Davenport, Iowa – it's day 49. They show a house and Rollins is playing with his dog. Rollins said he liked being home and that he hadn't been home that much in ten years. He spoke about how it was very nice to be able to sit at home with his dog and make some food. He said that he liked to sit at home playing video games, so they showed him playing NFL Madden 16 with his Chicago Bears team. He got mad about losing a game to the Minnesota Vikings.
.@WWERollins talks about growing up and living in Iowa. #WWE24https://t.co/i2l7JXSn8n

— WWE (@WWE) May 31, 2016
Rollins said that living in Iowa is something he prefers because a lot of his family lives there. There were interviews with his mother Holly, stepfather Bob and grandfather Don talking about how he was one of the most active kids they had ever seen. His mom talked about how he was very good at basketball, football and baseball was his best sport. His brother Brandon also talked about what made them really bond was their love of wrestling. They showed them playing with the Hulk Hogan and Ultimate Warrior wrestling buddies. These clips are pretty funny. He said when he was about eight years old that being a wrestling is what he wanted to do.
They showed Rollins at home with his friends and family. He said that having his friends there for him was incredible because they really helped. Rollins talked about how their group of friends watched WrestleMania 14 a bunch of times. Then they had the idea of making a wrestling show.
There were clips of when they had a trampoline in their front yard and started doing wrestling shows. It was pretty funny showing one of the kids (I think it was Seth) doing a Booker T Spinarooni. Seth's dad talked about how they would record their matches. Their shows became pretty popular in their community.
Rollins was shown in his father's basement in Buffalo, Iowa. He said he had a lot of memories from when he was 14/15 years old. He talked about how they didn't go out and party – they just stayed home and watched wrestling all the time. He had a funny Rob Van Dam story about how they were huge fans of him. There was even a "HELP ME" backwards on the wall in tribute to Al Snow. He added that this dump of the room is where his dreams began.
When he realized he wanted to be a wrestler, he told his parents and grandfather. They were all supportive of him. There was a clip of him wrestling in Muscatine, Iowa when Rollins was 19 years old in 2006. The person he was against was AJ Styles. His grandpa said they had one of the best wrestling matches he's ever seen. Styles commented saying "this kid is really good." Styles said he could tell this kid would be a superstar one day no matter where he goes. The match ended with a Styles Clash. Then there was a clip of Styles saying that Rollins is the future of the business and he's only 19. Present day Styles said, "I was right." Rollins talked about how Styles paid for a meal the next night and he learned a lot that weekend from Styles.
Here's that Styles/Rollins match. Pretty amazing that Rollins was this good at 19 years of age.
They moved up to Ring of Honor with Rollins facing Owens around 2006. Owens talked about how from the moment he met him he knew he planned on doing this for as long as he could. Others like Cesaro, Zayn and Austin Aries talked about how good Rollins was. Rollins talked about how he got to work with Bryan, Aries, Zayn, Cesaro and that stuff prepared him to get to WWE.
Back to the rehab, we're onto the "Rebuild" part of the show. He spoke about how he wants to rebuild himself, not just his knee, but the whole Seth Rollins package.
There was a video of just him talking to the camera on February 4, 2016 day 87. He said when you're in an empty gym it gives you peace. He added that in a strange way it's the universe setting him up for a big 2016 – he predicted a big year.
There were clips of him training in the gym with him being able to do more physically. He said from the day he got hurt, WrestleMania was his goal to be there in person.
Rollins was shown talking at the Black & Brave Wrestling School that he owns with his friend Marek Brave. Rollins was "Tyler Black" before so that's where they got the name from. They showed clips of the students training in their classes. He said he's got such a passion for it that even when he tries to stay away, he loves it so much. Rollins added that it's a good experience for him and the kids too.
"That really hit close to him for me…" – @WWERollins on the retirement of @WWEDanielBryan#WWE24#WWENetworkpic.twitter.com/yIVQGHyKcj

— WWE Network (@WWENetwork) May 31, 2016
Next clip was February 8, 2016 and it was 91 days. He said he got a text that day saying that Daniel Bryan is announcing his retirement on Raw. Rollins spoke about how Bryan was an idol of his in the ring and an all around incredible person. He added that Bryan's story is similar to his and that he wrestles a similar style as Bryan, so you have to take time to appreciate what you have. He spoke about how he knows he won't take things for granted moving forward.
The scene shifts to the WWE Performance Center in Orlando on March 3 for day 115 for Rollins. It was four weeks until WrestleMania. They showed clips of Rollins working out. John Cena and Cesaro were in the background chatting. The clips showed Rollins looking like he could handle a lot of different workouts, so he was definitely getting stronger. They put some ice pack on his right knee after the workout.
Rollins was laying on a table when he saw his surgeon Dr. Dugas there visiting. Then Cesaro walked in with Rollins laughing about how tanned Cesaro looked. He spoke about how Cesaro had his shoulder surgery shortly after Rollins. Seth said it was easy for him and Cesaro to talk about their rehab. Cesaro noted that they talked all the time about things. Rollins added that Cesaro was helpful for him. Dr. Dugas said that Rollins was making incredible progress and that it would be two months or less. Rollins said he wanted to try to pass a test that nobody else has passed after four months of rehab.
Did @WWERollins pass the worst test of his life? #WWE24#WWENetworkpic.twitter.com/iYAiRnEYUz

— WWE Network (@WWENetwork) May 31, 2016
There was a clip of Rollins at the University of Central Florida where Rollins was taking the Biodex Test. It was a way to test the stength of his injured right leg. He was in a lot of physical pain as he lifted the leg up and down repeatedly. You could see his face getting red because of the all the pain. Rollins said it was terrible. The second time around, Rollins went faster than the other time. Rollins spoke about how it sucked and was miserable like he was strapped to an electric chair. The doctor said he had to keep getting stronger and still had 20% to go to get back to normal.
John Cena – who was in a suit – spoke about how it's a long recovery from this injury. Cena said he told Rollins that he (Rollins) is one of the best guys they have and he'll be around for shows like WrestleMania 42. Good point.
We head back to Extreme Rules with Rollins talking about his rehab while on the bus. He spoke about how the days started to slip away and he realized it was probably a little too late for this WrestleMania.
Next up we head to day 143 in Dallas, Texas for WrestleMania weekend. He was shown getting his bags at the airport. Some fans were there to greet him for photos and he signed some things for them too. He spoke about how hard it was not being a part of this WrestleMania after what he experienced a year earlier.
There was a shot of Rollins watching the NXT Takeover Dallas show on the Friday before WrestleMania. He talked to a lot of the guys backstage. Zayn spoke about how Rollins was genuinely interested in his career as well as things in NXT. Zayn said that Rollins sticks by his friends. Rollins said the support of his friends was great.
There was a really cool moment where Rollins was backstage and Vince McMahon was back there. Rollins kinda tapped him on the arm. Vince saw him, had this huge smile on his face and gave him a big hug. Vince looked really happy to see him. Triple H was also there too. Rollins had a quick chat with Hunter asking if it was about 3-4 weeks. Rollins said whenever you want him he'll be there. Triple: "The sooner the better!" Damn right.
They showed Rollins at WrestleMania Axxess on Day 146, which was WrestleMania Sunday. The Bella Twins walked by with Nikki Bella in a neckbrace joking that Rollins looked hot over there. There were clips of Rollins talking to fans with several of them asking when he was going to come back. He just played it cool.
Rollins was shown backstage at WrestleMania. He was in a suit while clips of wrestlers were shown getting ready for their matches. Rollins was seated up in a private box with Cesaro up there with him. While at WrestleMania, they just showed Seth's face as he looked on with a serious expression.
He spoke about how he hated being there – not being a part of the show. He said it was very frustrating. He was uncomfortable at times backstage saying that not being a part of it "ate me alive."
We move onto the Reclaim part of the show. He spoke about how he was headlining shows all the time and being the guy that fans talked about. He said if anybody doubts he can come back to that he will erase that from people's minds. He said that he doesn't see himself as just another guy.
He spoke on May 11, which was day 184. He said that it looks like Extreme Rules could be the time for him to return. He had to head to Orlando at the Performance Center to see if his knee holds up.
.@WWERollins tests himself at the @WWEPerformCtr to see if he's ready to return to action. #WWE24https://t.co/kdbD745FnO

— WWE (@WWE) May 31, 2016
It moved ahead to May 13 with Rollins going through more rigorous workouts at the Performance Center in Orlando. He said they put him through the ringer to make sure he was 100% healthy. There were clips of him doing bumps and rolls: "Bumping is the worst!" He said this is competing and it's different than practice. The physical therapist was there telling him when he had a bad landing. He was shown doing jumps off the top rope while testing the strength of the right knee. Nice moonsault onto a mat in the ring. He said that if he had to do a Pedigree it would be terrifying because landing directly on the knee freaks him out a bit. Then he did it saying that you had to build up confidence. Then there were clips of Rollins in the days that followed with him doing the Pedigree comfortably.
Rollins said that he had one final physical test on Sunday – the day of Extreme Rules.
The doctor went onto the bus at Extreme Rules (day 195) to check on the knee of Rollins. The doctor said that there wasn't any swelling and nothing he could feel in the joint. The doctor told him that he'll clear him for everything for tonight. Doctor shook his hand and that was it.
There were clips of Extreme Rules with Rollins shown watching the screen. He said he was nervous about things because maybe people wouldn't react to him. Cool shot of him reacting to the incredible Zayn/Cesaro spot during the IC Title match.
Rollins was shown walking into the backstage area while the main event was going on. He was watching it on the monitors. There's the Spear by Reigns on Styles to win the main event. Somebody yelled: "Seth get ready." Rollins said he was ready.
Then we see Rollins running out to the ring, huge ovation from the crowd, he kicked Reigns in the gut and hit the Pedigree. The crowd was going wild. It was nice to see it from different camera angles to see the fans going crazy for him. He bowed to the crowd.
Rollins said it felt like WrestleMania with him hitting the ring fast. He said the adrenaline kicked in and everything went well. He said it was about making a statement by telling the world that he is back. He spoke about wanting to be the best ever.
Following his run in-in at Extreme Rules, Rollins was shown greeting a number of different people backstage like Vince McMahon, AJ Styles, Karl Anderson, Baron Corbin, Michael Hayes and others.
"I know what I want. I know how to get there and I think I'm going to be better off having taken the time mentally and physically and get stronger because of it. One step at a time. The wheels are rolling."
There was a video that mixed in clips of him as a kid, in the ring in WWE, in rehab and then his return. There were more comments from guys like Owens, Zayn, his mom and his grandfather saying he's a dedicated young man that will do what he sets out to do.
Rollins spoke to the camera and summed things up this way: "This is all I love. This is all I ever dreamed of my entire life. I walk around and people still call me 'Champ.' I don't care where it is or when it is, it's going to be a huge moment because it's my moment. I'm very much looking forward to taking back my title."
That's the end of it.
The road to recovery is complete. There's only one thing left to do… #WWE24#WWENetwork@WWERollinspic.twitter.com/eE23shWqOY

— WWE Network (@WWENetwork) May 31, 2016
My Thoughts
Like most documentary features on WWE Network it was really well done. I'm glad that they told his story from the time he got hurt to getting the surgery, to the rehab, to the pain he suffered in the early stages and then that smile on his face when he got back into that ring at Extreme Rules. It's been a long journey for him, but they did a tremendous job of showing how much work he put in to get back into that ring.
These are the kinds of shows that make me like and appreciate WWE performers even more than I already do because it's an example of the hard work that is necessary to reach the top of the wrestling business.
It was funny how they were showing stuff from his youth and people in his family, yet they were all callling him Seth. His real name is Colby Lopez. I think I may have heard his real name once on one of those old clips that they showed, but that was it. Seems like WWE likes talking about a person's history, but they don't want the real name to get out there.
Every year I write a Johnny Awards column where I hand out awards in different categories for WWE programming in a calendar year. In 2014 and 2015, Rollins was the guy that I picked as the Wrestler of the Year. While it may be tough for him to win it this year after being out for five months, it wouldn't shock me if he wins it again in a future year. His future is as bright as anybody in WWE.
If you watched this show it can only make you appreciate the work that Rollins has put in to get back to the top of WWE. It's awesome to see him back out there doing what he loves. I wish him the best in his career and hope that he will be a featured guy for the next ten WrestleManias like Cena suggested he would be. Rollins certainly has the skills to be around for a very long time.
As for his on screen persona, I know people want him to be a face right now and I think after watching this show it's really hard to boo him. However, he fits a need as a heel at the moment. He'll probably turn face pretty soon anyway.
This special was really well done and I highly recommend you check it out.
John Canton – mrjohncanton@gmail.com
Twitter @johnreport
Personal Facebook and TJRWrestling on Facebook