The John Report: WWE Hell in a Cell 2018 Review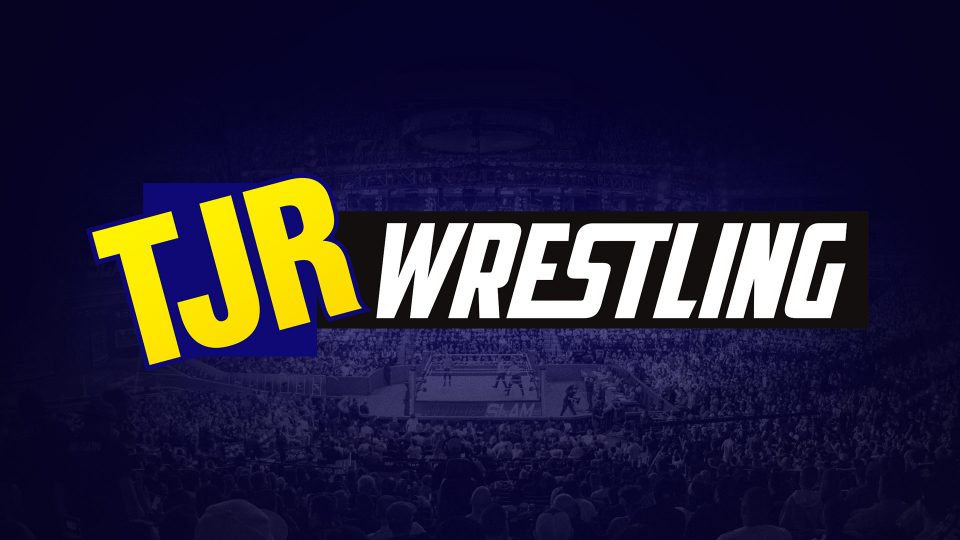 Here's my WWE Hell in a Cell review. I wasn't home on Sunday night to do it live. I wrote it on Monday morning. I did not see the Kickoff Show match.
WWE Hell in a Cell
AT&T Center in San Antonio, Texas
September 16, 2018
The opening video package showed some clips of the matches on the main card of the show. A woman's voice ended it saying: "Welcome to Hell…in a Cell."
There was a shot of crowd in the arena with Smackdown's Tom Phillips welcoming us to show and he said there were 15,216 people in the building.
The red Hell in a Cell structure was lowered around the ring for the Smackdown Hell in a Cell match. Yes, I said red. After using a silver steel structure for the past 21 years of Hell in a Cell matches, they changed things up this year by making it a red cell.
Analysis: I guess it was just a cosmetic decision by Vince McMahon and others wanting to change things up. I don't think the change was necessary, but it's fine with me. It's just a color. No big deal to me.
Randy Orton made his entrance for the Hell in a Cell match. The Smackdown announce team of Tom Phillips, Byron Saxton and Corey Graves were shown on camera welcoming us to the show. The Spanish and German announce teams were also at ringside.
Jeff Hardy got a nice ovation with Hardy wearing the face paint. Phillips noted that this was the 29th Hell in a Cell match and it is Hardy's first HIAC match with the announcers pointing out that Hardy had a goal of competing in a Hell in a Cell match.
Analysis: I'm surprised there was no video package for this match because the rivalry started a few months ago, but I guess WWE decided not to do it since it's the opener.
Hell in a Cell Match: Randy Orton vs. Jeff Hardy
Hardy attacked Orton with punches early, but Orton came back with a running attack that sent Hardy off the apron into the cell. Hardy got back into it by whipping Orton repeatedly into the cell. Hardy tried to bring a table into the ring, but Orton stopped him with a clothesline. Hardy hit a running kick that sent the table into the ribs of Orton. Hardy brought out a ladder from under the ring. Hardy hit Orton in the ribs with the ladder. When Hardy put the ladder in the ring, Orton hit Hardy in the back with a steel chair. Orton sent Hardy into the cell. Hardy countered a RKO attempt by sending Orton into the cell and Hardy hit a running kick off the chair that sent Orton into the cell. Hardy kicked Orton into the turnbuckle and Hardy hit the dropkick for a two count. Hardy went up top, Orton stopped him up there and Orton hit a superplex off the top for a two count. Hardy got back into it with the Whisper in the Wind cross body block for a two count. The referee pushed the table out of the ring, which drew boos. Hardy set up a ladder upside down against the cell. Orton blocked the suplex and sent Hardy stomach first into the ladder. Ouch. That one really sounded painful as Hardy broke the support part of the ladder. Orton brought another steel chair into the ring and hit Hardy in the back with it. Orton hit Hardy in the back two more times. Orton grabbed Hardy's studded belt that had steel studs in it. Orton hit Hardy in the back two times with the belt. The fans chanted "Let's go Hardy" as Orton looked disgusted with them. Orton sandwiched Hardy in a ladder and put Hardy's head between two ladder steps on the ladder as Orton stomped on it leading to a two count. Hardy got back up with punches, a forearm to the head, atomic drop and Hardy with the double leg drop followed by a low dropkick for two. Hardy wanted a Twist of Fate, but Orton countered into a powerslam for two.
Orton left the ring for a toolbox, he opened it up and grabbed a screwdriver. Orton held Hardy down and put his finger in the ear hole of Jeff's left ear. Orton put the screwdriver through the ear and Orton pulled back on it. The fans in the arena were screaming about it as Orton twisted the screwdriver while Orton had a sick look on his face. Hardy broke free by kicking Orton in the groin. The announcers were disgusted by it with Graves calling it a "stomach-turning" moment. Hardy whipped Orton in the back with his studded belt. Hardy fired back with six chair shots to the back of Orton. You could see the welts on Orton's back likely from the belt to the back. Hardy to the top, Orton back up, he tripped up Hardy and took him down with Jeff selling like he was in pain in the groin. There was blood on Orton's back as Orton hit a draping DDT off the ropes. Orton set up for a RKO, Hardy shoved him off and Hardy hit a Twist of Fate in the middle of the ring. Hardy put a steel chair on Orton's chest. Hardy went up top and connected with a Swanton Bomb onto the steel chair on Orton for a two count. Orton's left leg was also cut open and he was selling in pain. Meanwhile, Hardy brought another ladder and table into the ring.
Hardy urged the crowd to cheer him on. Hardy set up a tall ladder that was about 12 feet high along with a shorter one about eight feet high. Hardy set up a table underneath the big ladder. Hardy led the crowd in "delete" chants. Hardy hit a Twist of Fate leading to Hardy punching Orton onto the table. Hardy climbed the small ladder, then jumped over to the taller ladder and teased a leap, but then he stopped. Hardy climbed the big ladder, he put his hands to the top of the cell and held onto it over Orton. Hardy swung his legs while holding the top of the cell, Orton rolled out of the way and Hardy went crashing through the table. The referee called for some help, but Orton told him to stop. Orton told the referee to do his job, Orton covered and the referee counted the pin to give Orton the pinfall victory at 25:02.
Winner by pinfall: Randy Orton
Analysis: ***1/4 It was a long, grueling match that went about seven minutes longer than I would have liked. I would still call it a good match, which is why it's above three stars. It just felt like they were told to go 25 and it wasn't the kind of match that needed to go that long. The prediction going into the match was that Hardy was going to do something stupid to lose the match and that's exactly what happened. What Hardy tried by hanging off the top of the cell was never done before, so it was innovative in that sense. It was an innovative spot from Hardy, but also crazy for a guy in his 40s to be doing stuff like that. Jeff will probably be fine and I'm sure he thinks of it as no big deal, but we all worry about a guy like him doing crazy shit like that.
Post match, EMTs checked on Hardy and they put him on a stretcher. Orton celebrated the win while also selling pain by keeping his left arm to his side and slowly walking out of the ring. Orton had some blood on his back as well as his leg, which Orton posted about on social media after the show. Orton went to the back. Hardy was placed on the stretcher and the fans chanted "Hardy" for him for the injury angle. Replays aired of Hardy's fall again.
Analysis: It's a way to write out Hardy for a few weeks if that's what WWE wants to do. It also puts over Orton because he can brag about how he targeted Hardy for weeks and put him in a hospital.
The commercial aired for Super Show-Down on Saturday, October 6 with Triple H vs. The Undertaker as one of the big matches. The start time is 5am ET for me. I can probably get up and write about it live that morning.
A commercial aired for Total Divas with women overreacting to things and acting like teenagers even though they are in their 30s. At least Nia Jax ( think it was her) doing shots on Nikki Bella's cleavage is compelling television. Girl power! Anyway, the show is back on Wednesday on E.
AJ Styles was interviewed backstage by Kayla Braxton. Styles said as far as his family is concerned, he can't wait for this match to start and said he is laser focused. Styles said it's time for the talk to stop and the fighting to start. Styles spoke confidently saying he'll leave as WWE Champion while reminding us this is the house that AJ Styles built.
Next up is the Smackdown Women's Championship match: Charlotte Flair defending against former best friend Becky Lynch. The video package aired showing Lynch's heel turn even though fans are not booing Lynch. That was followed up by cheap attacks from Lynch in the weeks that followed leading up to this match.
Becky Lynch made her entrance looking all serious. The crowd was mostly cheering her even though she's the heel. Charlotte Flair walked out second as the champion and got somewhat of a mixed reaction although there's also a mix of "Woo" chants in there with the boos. Some fans have "I boo the woo" signs at ringside. Becky wore a shirt with that phrase on it and posted it on Instagram recently.
Smackdown Women's Championship: Charlotte Flair vs. Becky Lynch
Flair took control with a waistlock takedown, Lynch countered her and Flair nodded at her as if to say Lynch won that battle. Lynch with a running shoulder tackle, Flair stepped through a move of Lynch and went for the Figure Eight, but Lynch broke out of that with an armbar. Flair worked over Lynch's left leg with a leg bar submission. Lynch came back with a kick to the leg. Flair missed a shoulder tackle when Lynch moved and Flair hit the middle turnbuckle with her shoulder. Flair on the apron, so Lynch kicked her down and Lynch hit a forearm off the apron onto Flair on the floor. Back in the ring, Lynch got a two count. Lynch stepped on the left arm and wrenched back on the right arm. Flair came back with a rollup, but Lynch hit her with a forearm for two. Lynch slapped on a hammerlock on the left arm and turned it into a bridge. Flair got back up with a chop, but Lynch took her down with a clothesline that was good for two. Lynch went for a leg drop, Flair moved and Flair hit a knee drop to the back of the head. They battled on the apron with Lynch sending Flair's left arm into the ropes. Flair kicked Lynch off the apron followed by the baseball slide by Flair that knocked Lynch down. They exchanged strikes while on the apron and Lynch took down Flair with an arm wringer on the apron for a two count. Flair came back with a rollup for two and a belly to back suplex connected for Charlotte, who was selling the left arm injury. There was a "Becky" chant as Flair opened up with chops to chest, Lynch went for a kick by the ropes, Flair countered and Flair hit a boot to the face. Flair did a really slow climb to the top rope while selling the left arm. Flair jumped off with the moonsault, Lynch moved and Lynch slapped on the Dis-Harm-Her submission only for Flair to counter into a sitout powerbomb for a two count.
The match turned into a slugfest that was won by Lynch with repeated forearms to the face. Lynch hit a reverse DDT while hooking the arm and that was good for a two count. Fans chanted "Becky" again. Lynch went up top, she jumped off with a missile dropkick, Flair blocked and slapped on a Boston Crab submission. Lynch crawled to the bottom rope to break and also sent Flair's head into the turnbuckle. Lynch wrapped Flair's left arm into the ring post. Charlotte got a rollup, but Lynch turned it into the Dis-Harm-Her and Flair managed to get to the floor to break it. Flair went for a Spear, Lynch rolled through and covered for the pinfall win at 13:55.
Winner by pinfall and Smackdown Women's Champion: Becky Lynch
Analysis: ***3/4 Very good match with a finish that reflected how close of a match it was. I liked the psychology of the match with Lynch working on the left arm for a lot of it. That strategy weakened Flair throughout the match. I thought Charlotte's selling was great. Lynch was relentless on offense and while Flair got some shots in, it felt like the story was about Lynch being in control for most of the match. I thought that Flair would retain since she just won the title one month ago, but I'm certainly fine with the title change because Lynch deserves it. This could be a feud like Banks/Flair two years ago with a lot of title changes. It was noticeable that Lynch didn't really cheat at all during the match, so maybe WWE is going to keep her a face and just give her more of an attitude. I'm ready for more matches between them. This was similar to Charlotte and Asuka at WrestleMania as one of the best women's matches on PPV this year.
The crowd erupted in cheers as Lynch celebrated with the title. You could tell the fans really wanted that ending based on the reaction that Lynch received even as the heel in the scenario.
Flair took her time getting to her feet and walked up to Lynch in a visual like SummerSlam. Flair held out her hand for a shake, Lynch held up the title in her face and Lynch left the ring with the title. Most of the fans cheered Lynch walking away. Flair looked at the hand that Lynch didn't shake and was left wondering what's next.
Analysis: The story was that Lynch refused the handshake and Flair seemed to be upset about that.
A video aired about WWE's work with Connor's Cure for research for pediatric cancer.
The Smackdown announcers talked about Jeff Hardy's health saying he had abdomen pain.
A clip aired from The New Day's win over Rusev Day from the Kickoff Show. The story was that English was too selfish for his team and that cost them the victory when Kingston pinned English with Trouble in Paradise.
The New Day trio were shown backstage celebrating with their titles. Big E rang a bell leading to Mr. Bootyworth showed up because he is their pancake maker. It was just Xavier Woods and Big E joined by Kramer Kingsman, which is Kofi's reporter character. Kingsman asked them what's next for The New Day. Big E said they are going down under (Kingsman said "underwear") where they will defend their titles against The Bar. New Day said tonight they celebrate and they dumped pancakes onto Bootyworth. Kingsman signed off to end it.
Analysis: It was just a way to do some New Day comedy on the show. There wasn't much to it. It is weird that The Bar gets a title shot at Super Show-Down even though they lost to Rusev Day to get the title shot at this show, but that's just because WWE wants to have a title match there as well.
The Raw Tag Team Champions Dolph Ziggler and Drew McIntyre made their entrance. That meant the Raw announce team of Michael Cole, Corey Graves and Renee Young took over for this match. The international announce teams were shown from their seats in the arena. Hi Funaki.
Seth Rollins, the Intercontinental Champion, made his entrance with the IC Title around his waist. They entered to their individual theme songs rather than The Shield song.
There was an ad for Super Show-Down on October 6 where it's going to be Reigns, Rollins and Ambrose vs. Strowman, McIntyre and Ziggler.
Raw Tag Team Championships: Drew McIntyre and Dolph Ziggler vs. Seth Rollins and Dean Ambrose
Ziggler started with Rollins. When Ambrose tagged in, his wife Renee said that he is better than ever. Rollins tagged back in, he wanted The Stomp on Ziggler, but Ziggler left the ring to avoid it. McIntyre tagged in for the first time with a shoulder tackle that knocked down Rollins, so McIntyre wanted Ambrose. McIntyre shoved Ambrose in the face, so Ambrose came back with a dropkick to the knee and a magistral cradle for two. Ambrose worked over McIntyre with forearms to the face, Ziggler distracted and McIntyre hit a clothesline to the back of Ambrose to take control. Ziggler back in with a punch to the kidneys and he sent Ambrose's eyes into the top rope. Ambrose got back into it by sending Ziggler throat first into the top rope. Rollins with two forearms, a Slingblade, kick to the face and jumping kick to the head by Rollins sent Ziggler out of the ring. McIntyre grabbed Rollins' foot, so Ziggler came back in with a jumping DDT for two. That allowed the heels to take control with Ziggler and McIntyre doing some quick tags as they worked over Rollins. McIntyre took a jawbreaker from Rollins, but McIntyre took him down and brought Ziggler back in with an elbow drop. Ziggler trash talked Rollins a lot, so Rollins punched him and Ziggler slapped on a sleeper. Rollins countered that with a belly to back suplex. When Rollins tried to tag out, McIntyre pulled Ambrose off the apron. McIntyre with a reverse Alabama Slam where he sent Rollins onto his stomach instead of on his back. Rollins fought out of the corner, Ziggler distracted the referee and Ambrose tagged, but the ref didn't see it. Classic tag team heel wrestling spot. Rollins and Ziggler battled on the top rope, Rollins shoved him off, McIntyre tagged in, Rollins hit a blockbuster and Ambrose finally got the hot tag.
Ambrose unloaded on McIntyre with punches and kicks for him followed by a running clothesline. Ambrose got a jackknife pin for two followed by a neckbreaker-like move for a two count. Ambrose wanted to go up top, Ziggler distracted and McIntyre punched Ambrose off the apron to the floor. Ambrose whipped McIntyre into the ring post and sent Ziggler into the barricade. Back in the ring, Ambrose went for an attack off the top, but McIntyre caught him and sent Ambrose into the turnbuckle. Ziggler was the legal man for his team. Rollins tagged in, he hit a suicide dive onto McIntyre and Ziggler, but they caught him, so Ambrose hit a suicide dive to knock all three guys down. Back in the ring, Rollins hit a Falcon Arrow slam on Ziggler for two, which drew a good reaction even though Rollins never wins with that. Rollins stomped leading to the "burn it down" chants, Ziggler avoided The Stomp and Rollins sent Ziggler into the turnbuckle with a Buckle Bomb for two as McIntyre made the save. It was chaotic with Rollins sending McIntyre out of the ring. Rollins with a rollup on Ziggler and Ziggler came back with a Zig Zag for two. Wow, that was amazing. Cole was yelling "what a sequence" and he was right because that was great. McIntyre was the legal man, Ambrose pulled Ziggler out of the ring, Rollins with a superkick and Rollins went up top with a Frog Splash to Drew's back for two. That's another move that Rollins doesn't win with, but the crowd thought that was it. Ambrose was back in the ring with McIntyre, Ziggler avoided a dive by Rollins on the floor and McIntyre sent Ambrose off the top followed by a clothesline off the top. McIntyre kipped up back to his feet. McIntyre put Ambrose on his shoulders, Ambrose punched Ziggler down, Rollins tagged back in and Ambrose took McIntyre out of the ring. Rollins hit a superplex on Ziggler and he wanted the Falcon Arrow, but McIntyre hit the Claymore Kick on Rollins to put him down. McIntyre covered Ziggler with one arm on top of Rollins for the pinfall win at 22:50.
Winners by pinfall: Drew McIntyre and Dolph Ziggler
Analysis: ****1/2 That was an outstanding tag team match. It was also one of the best WWE main roster matches of the year. I thought it would be one of the better tag team matches on the main roster this year and that's what it was. It was close to the same level as some of the best NXT tag team matches, but perhaps a notch below. The crowd bought all the nearfalls even though Seth and Dean didn't connect with their finishing moves at all. I think the finish was done very well with a bit of confusion thrown in because a lot of viewers likely thought that McIntyre was the legal man, but it was really Ziggler and that meant that Rollins was vulnerable to McIntyre hitting his finishing Claymore Kick. These guys are all veterans that know what they are doing in a classic tag team match like that, so I'm not surprised the match was as excellent as it was.
The champs left with the titles while the announcers praised the match heavily. Graves said it could redefine tag team wrestling in WWE.
There was a shot of Braun Strowman watching the match in the locker room. Strowman was happy with what he saw. Mick Foley showed up to say that he needs to have a talk with Strowman. Foley said that Strowman's life will change and he told Strowman to respect Foley's authority. Strowman told him to just count to three and give him his title. Strowman threatened him saying he promises Foley that he doesn't want a monster problem. Foley left.
A video aired for Mixed Match Challenge with these matches taking place: AJ Styles and Charlotte Flair vs. Jimmy Uso and Naomi from Smackdown while Raw's match is Braun Strowman and Alexa Bliss vs. Kevin Owens and Natalya. It's a round robin format where the Raw teams face every other team and the Smackdown teams face eachother before they get to the finals.
The video package aired for the WWE Title match between champion AJ Styles and challenger Samoa Joe where they focused on Joe reading the nursery rhyme while highlights aired of the rivalry.
Samoa Joe entered first with some "Joe" chants for him, but mostly boos. Styles got a big ovation as usual.
WWE Championship: AJ Styles vs. Samoa Joe
Styles was aggressive early with punches and a dropkick sent Joe out of the ring. Styles with a running knee that sent Joe to the floor. The attack continued with Styles kicking Joe into the announce table. Back in the ring, Styles wanted a Phenomenal Forearm and Joe bailed to the floor to avoid it. Styles went for a leaping attack over the top, but Joe kicked Styles in the left knee. Joe with a running boot to the face while they were on the floor. Joe whipped Styles knee first into the steel steps. Back in the ring, Joe decked Styles with a chop. Joe did a leg sweep that took out AJ's legs to trip him up. Styles got in a bit of offense, but Joe was able to take control again as he sent Styles into the turnbuckle and hit a jumping kick to the head. Joe knocked Styles out of the ring. Joe hit a suicide dive with a forearm to Styles that sent Styles into the announce table. That looked like a painful landing for Styles. At first, I thought maybe his knee buckled under him, but on the replay it looked okay. Joe rolled Styles back in for a two count. Styles connected with some forearms, but Joe took down Styles with a running elbow that was good for a two count. They battled on the top rope with Joe in control, but Styles slipped out and sent Joe into the turnbuckle to take him down. Styles with a spinning back fist, corner clothesline and a running forearm for two. Styles with a flip off the ropes into a reverse DDT for a two count. That move looks cool, but it's really just a reverse DDT with an unnecessary flip. Styles went for a moonsault, Joe got his knees up to block it and Joe hit a Powerbomb for two. Joe turned it into a Boston Crab submission followed by a STF, then a Crossface and Styles managed to get to the ropes.
Joe continued on offense with a forearm smash. Joe whipped Styles into the corner, Styles avoided a charge and Joe hit the turnbuckle. Styles picked Joe up and hit a spinning Powerbomb for two. The fans cheered that one because of how impressive it looked for Styles to pick up the 282-pound Joe (thanks Phillips) for a power move. Styles went up top and hit a springboard 450 Splash for two. Styles wanted the Styles Clash, but Joe countered with a catapult into the turnbuckle and Joe hit a running clothesline for two. The referee put on the dreaded white gloves because Styles was bleeding from the mouth. Joe wanted a Muscle Buster, Styles fought out of it and Joe kicked him in the head. Styles grabbed the leg leading to Joe hitting an enziguri kick for two. Styles avoided a clothesline and hit a Pele Kick. Styles with a forearm on the apron, Styles went up top with a Phenomenal Forearm attempt, but Joe caught him and went for the Coquina Clutch submission. When Joe took down Styles, Styles sat on top and had Joe pinned to the mat for the victory. It went 18:55.
Winner by pinfall: AJ Styles
Analysis: ***1/2 It was a good match, but I had higher expectations for it. The finish was something we have seen in wrestling a lot of times most famously in Bret Hart matches with Steve Austin and Roddy Piper. They also did the "ref didn't see the tap out" spot with Lesnar and Undertaker two years ago. For whatever reason, WWE has felt the need to book controversial finishes for Styles WWE Title matches this year. It's been too much. There was also some controversy in this case because Styles did tap out as we saw on another camera angle after the match. I thought that Styles would drop the title here. Nope. Maybe I should stop predicting that because WWE must really like Styles as the champion. I do too, but I thought that Joe had built up enough heat to become the champ. I guess not.
Post match, Joe complained to the referee saying that Styles tapped out. Joe yelled at the announcers about it. Joe grabbed the WWE Title and held it up in the air, so Styles turned Joe around and kicked him in the head.
A different camera angle was shown, and it showed that Styles was tapping on Joe's right side, but the referee was on the other side. The ref never saw it. Styles saw the replay and he still celebrated with the WWE Title. The announcers repeatedly pointed out that the referee's decision is final.
Analysis: It sets up the obvious rematch with Joe having a legitimate complaint.
A commercial aired for the WWE Champions game.
A clip aired of Mick Foley's WWE Network special about 20 years of Hell for the 1998 Hell in a Cell match. It premiered after Hell in a Cell and is available on demand. I'll check it out during the week when I get some free time.
Ronda Rousey was shown warming up for her Raw Women's Championship match with Natalya encouraging her by her side.
The Miz and Maryse were interviewed by Charly Caruso. Miz and Maryse had on the same white, black and silver attire. Miz said that Daniel and Brie have never been more relevant. Miz and Mrs. said that they will turn Brie's stunt into a PR nightmare. Maryse complained that Brie has hit Miz two times, but she knows that Maryse can. Maryse called Daniel and Brie "irrelevant losers" and they left.
The video package aired for the mixed tag team match with Bryan and Bella vs. Miz and Maryse. It's a husband and wife matchup. Miz beat Bryan at SummerSlam due to brass knuckles handed to him by Maryse, so Brie got involved to brawl with Maryse week after week and that set up this match.
The Miz and Maryse made their entrance while they plugged The Marine 6 starring The Miz, Shawn Michaels and Becky Lynch. Daniel Bryan and Brie Bella made their entrance. Oh no, they played the dreaded "Brie Mode" song at the start of it! No! No! No! A fan has a "Brie Mode is back" sign at ringside. I wonder if that's a plant. Anyway, the much more tolerable entrance music of Bryan played as Bryan and Brie did the "yes" chant with the crowd.
Daniel Bryan and Brie Bella vs. The Miz and Maryse
The rules are that it was men vs. men and women vs. women.
Brie wanted to start with Maryse, but Maryse tagged out. Miz worked over Bryan with kicks. Bryan got back into it with a running clothesline. Bryan punched Miz in the face repeatedly. Bryan took down Miz for a Yes Lock attempt, but Miz bailed to the floor to break free. Bryan tagged in Brie, so Maryse had to go in and Miz tagged himself in again. Miz took control with two corner dropkicks, a running clothesline and when Miz went up top, Bryan shoved him down. Bryan hit a hurricanrana off the top leading to the "yes" chants with the crowd joining in. Bryan went for the running knee, Miz avoided it and Bryan slapped on the Yes Lock submission, but Maryse broke it up. Maryse ran around the ring, Brie had to run slow to not catch her and Maryse got back to the apron. Bryan with a rollup on Miz for two. Bryan with a running corner dropkick, he went for another, Miz moved and Bryan landed hard. Miz grounded Bryan with a headlock followed by the Miz backbreaker into a neckbreaker for two. Miz worked over Bryan with his weak looking It Kicks. Miz tried a superplex, Bryan punched him off and hit him with a headbutt. Bryan jumped off the top with a diving headbutt, Miz moved and Bryan hit the mat hard. I think that's the first time Bryan has done that since his return and I hope he stops doing that headbutt considering his concussion history. Miz prevented a tag and then Bryan hit a back body drop to send Miz out of the ring.
Brie got the hot tag meaning that Maryse finally had to get into the match. Miz got in the way, so Brie punched Miz repeatedly and a dropkick on Maryse. Brie smashed Maryse into the announce table a few times. Bryan clotheslined Miz out of the ring and Bryan hit a knee to the face on Miz. The men continued the battle with Miz whipping Bryan into the barricade. Brie tackled Maryse in the ring, Brie with a missile dropkick off the middle rope and Brie got a pinfall for two that Miz broke up. Bryan called Miz a son of a bitch and said nobody touches his wife. Bryan and Brie hit the Yes Kicks on Miz and Maryse at the same time, but Miz and Maryse left during the roundhouse kick spot. The heels walked away, so Brie and Bryan brought them back. Brie with a running knee on Maryse against the ropes. Brie whipped Maryse into Miz to knock Miz out of the ring. Brie rollup on Maryse, then Maryse rolled on top, had a handful of tights (sort of?) and that was enough for the pinfall win at 12:58. That was a very sloppy pinning sequence that looked bad.
Winners by pinfall: The Miz and Maryse
Analysis: **3/4 The match was okay with a bit of a surprising finish because I thought the faces were going to win. I thought that Bryan and Brie should go over since Bryan lost at SummerSlam, but I guess not. At least it was Maryse pinning Brie, so Bryan didn't have to do the job again. On the last Smackdown, Bryan and Brie got the advantage, so the "look strong on TV, lose on PPV" theory came into play here. The finish was bad. Maryse was very limited in what she could do, so she didn't do anything on offense and even the final pinning sequence was messed up by her.
Post match, Miz and Maryse celebrated the win while Brie was so sad about the loss. It was noticeable that there were no replays of the key spots in the match, especially the finish, because the finish looked bad.
Analysis: I can see them doing this tag match again on Smackdown in the next month with Bryan and Brie getting the win. Bryan is facing Miz at Super Show-Down in three weeks in a #1 contender match for the WWE Title.
A commercial aired for WWEShop.com merchandise items.
The Raw announcers took over for the last two matches. They showed a clip of Jeff Hardy crashing off the cell through a table to lose his match against Randy Orton. The Raw announcers gave an update on Hardy saying that he was spitting up blood and was in severe abdominal pain.
TJRWrestling on Patreon: Our new project is up and running and going very well so far. It's called TJRWrestling on Patreon. I have started the reviews of WWF shows from 2000 with coverage of Raw every Monday and Smackdown every Thursday. Those episodes of Raw and Smackdown often times had nine matches in two hours, so all of them were short, but the flow of those shows were good and it was never really boring. It's also a lot of fun to re-watch those classic Rock promos while also watching the rise of Triple H and the great tag team division at the time. I'm also doing podcast reviews of current episodes of Raw and Smackdown. I'll also have a podcast review of Hell in a Cell too. I'm hoping to get material up there every weekday along with some weekend content. There will be a written and podcast review of WCW Starrcade 1998 in the next week as well. It's not free, but it's a way to support what we are doing and I'm grateful for that. You can join for $3, $5 or $7 for one month, so it's not like we are asking a lot. It's just something to keep us going strong. If you sign up today you don't get charged until October 1, so that's a pretty good deal I think. Thanks to everybody that has joined already and if you have any questions, my contact info is at the bottom of this review. Go sign up now at TJRWrestling on Patreon and thank you again for all the support.
The video package aired for Ronda Rousey defending the Raw Women's Championship against Alexa Bliss. It went back to Money in the Bank when Bliss cashed in to become Raw Women's Champion, then Rousey won the Women's Title at SummerSlam with Rousey winning easily in four minutes. That set up this rematch with Bliss as the former champion with Rousey selling a rib injury from Raw.
Alexa Bliss made her entrance along with her lovely friends Mickie James and Alicia Fox, who had on a ridiculous outfit that made her look like David Bowie according to Renee Young. That's a good way of describing it. Ronda Rousey made her entrance with the Raw Women's Championship on her shoulder and Natalya was with Rousey for support. In three weeks at Super Show-Down it's Rousey and the Bella Twins vs. The Riott Squad. The women stood in the ring for the introductions to the championship match.
Raw Women's Championship: Ronda Rousey (w/Natalya) vs. Alexa Bliss (w/Mickie James and Alicia Fox)
There were some unique pinning sequences by Rousey early in the match. Bliss tried to get going, but Rousey punched her in the face. Bliss kicked Rousey in the ribs. The kicks by Bliss look so gentle. Small complaint, but a valid one I think. James and Fox on the apron to distract. Rousey with a belly to belly suplex where she tossed Bliss across the ring. James and Fox pulled Bliss out of the ring, which the ref didn't seem to care about. Bliss tried a charge, Rousey dodged it and launched Bliss onto James and Fox on the floor. Bliss took control by sending Rousey's neck against the top rope and Bliss worked over the ribs. Bliss with a harder kick to the ribs. See, that's what I'm talking about. Bliss slapped on the abdominal stretch. When Rousey tried to do her slam, Bliss countered it and Bliss hit the double knees to the ribs two times. Rousey tried to fight back by going for a superplex, but you could tell that wasn't going to work since Bliss' feet were inside the ropes. Rousey got tripped up and was upside down against the turnbuckle, so Bliss hit a dropkick to the ribs for a two count. Bliss grounded Rousey in an abdominal stretch again. Rousey took her down, but Bliss hit another low dropkick. Bliss whipped Rousey into the bottom turnbuckle. Bliss pulled on Rousey's arm and leg against the ring post. James and Fox got involved pulling on Rousey's limbs. Natalya hit Fox with a suplex on the floor. James tried to hit Rousey with her heel shoe (a heel with heel!), but Rousey blocked that and whipped James into the ring post. Ouch. Rousey fired up as they ran the ropes and they did a cross body block collision spot to knock both women down. Rousey got a couple of nearfalls, so Bliss kicked her hard in the ribs. That's better. Bliss taunted Rousey and mocked Rousey's angry face, so that led to Rousey's hulking up spot, which was kinda cheesy, but it worked. Rousey picked up Bliss and hit something that looked like a tilt a whirl Powerbomb. Rousey worked over Bliss with an arm wringer, Bliss with a kick to the ribs. Rousey put Bliss on her shoulders and slammed her down in her twisting Samoan Drop move. Rousey slapped on the armbar and Bliss tapped out quickly to give Rousey the win at 12:05.
Winner by submission: Ronda Rousey
Analysis: **3/4 They had a solid match with a predictable win by Rousey in her first PPV title defense. It was what I expected in the preview because I wrote that it would be around ten minutes with Rousey selling the rib injury and that was the story of the match before Rousey got the win. Most of Rousey's selling was good. It was basic stuff. At no point did it look like Bliss had any chance of winning, so that hurt the match. It would have been nice to see a moment or two where it looked like Bliss might win. A close nearfall for Bliss could have helped. I get that WWE wants to make Rousey look strong, though.
Post match, Rousey celebrated in the ring with Natalya pointing to her as the winner. Bliss left with James and Fox as the loser of the match.
The announce team talked about the hurricane that hit the North and South Carolina region over the weekend. They told people to stay safe.
A commercial aired for The Marine 6.
There was a video advertising The Undertaker on Raw on Monday. Cole called it a "rare" appearance. Yeah, so rare that Undertaker was on two weeks ago.
Replays aired of Samoa Joe losing the WWE Title match even though Styles tapped out before the referee counted the pinfall win for Styles.
Samoa Joe was in the office yelling at the referee saying that Styles tapped out. Paige showed up as the Smackdown GM that as in charge. Paige told Joe to calm down. He said don't tell him to calm down. She said don't interrupt him. Paige said the referee's decision is final, but that he'll get a rematch in three weeks at Super Show-Down in Australia. Joe said that he wants Styles with No Disqualification, No Countout match, so Paige said she agrees and there must be a winner.
Analysis: That sets up a huge match for Super Show-Down with the WWE Title on the line. Perhaps that is where Styles loses the WWE Title, but maybe not. They are also doing Bryan vs. Miz in a #1 Contender's match for the WWE Title as well, so that should be interesting.
The announcers plugged two of Super Show-Down's big matches on October 6 at the Melbourne Cricket Ground in Melbourne, Australia: John Cena and Bobby Lashley vs. Kevin Owens and Elias and The Undertaker will face Triple H.
The video package aired for the Universal Championship match between Roman Reigns and Braun Strowman. It showed Reigns winning the Universal Title at SummerSlam, beating Finn Balor the next night and Braun Strowman's failed Money in the Bank cash-in due to Seth Rollins and Dean Ambrose showing up. That was followed by Strowman turning heel and joining forces with Drew McIntyre and Dolph Ziggler, which led to Strowman and friends dominating The Shield on several occasions.
The red Hell in a Cell structure lowered around the ring for the main event.
Mick Foley made his entrance as the referee. Mick is looking pretty good in terms of losing weight, he had knee surgery and a hip surgery. Due to Foley's Hell in a Cell history, it was a wise choice to have him as the referee. They also plugged Foley's WWE Network special about Hell in a Cell that aired for the first time after this show.
Braun Strowman made his entrance as the challenger that cashed in the Money in the Bank contract to earn this title match. Roman Reigns made his entrance as the WWE Universal Champion with the crowd giving him a mixed reaction as usual.
WWE Universal Championship: Roman Reigns vs. Braun Strowman (Mick Foley is the referee)
Strowman took control early by whipping Reigns shoulder first into the steel ring post. Reigns was on the apron and Strowman ran into him to send Reigns crashing into the cell. Strowman whipped Reigns into the cell and said that Reigns' boys can't help him. When Reigns tried to hit Strowman with a clothesline, Strowman no sold it and Reigns hit a leaping clothesline that sent Strowman out of the ring. When Reigns left the ring, Strowman ran over Reigns with a shoulder tackle that sent him into the cell. Strowman picked up the steel steps and Reigns hit a Drive By kick into the steps followed by another Drive By kick on Strowman. Reigns ran at Strowman, who caught him and Strowman hit a Chokeslam onto the ring apron. Strowman grabbed a kendo stick and then a chair from under the ring. Reigns hit Strowman with the kendo stick, Strowman broke the kendo stick over his knee and they went back in the ring. Reigns with a chair to the ribs and back of Strowman. Reigns went for another chair swing, but Strowman caught him and Strowman went running shoulder first into the ring post after Reigns moved. Strowman does that bump in nearly every match he's in especially when Strowman is a heel. Reigns hit a DDT on the chair, but Strowman did a power out kickout at two. Reigns hit two Superman Punches, Strowman was staggered and Strowman blocked a third punch with a Chokeslam. Foley counted and it looked like three with the announcers even saying it. Foley told him it was a two count while Strowman told him to get his old ass down and count. Foley said it was just two and said "my bad" to him. Reigns got a boot to the face, Strowman charged, Reigns got back into it with a Superman Punch for two.
Reigns slowly brought a table into the ring while Strowman was down on the other side of the ring. Reigns sprinted around the ring and ran right into the steel steps that Strowman had in his hands. Good spot. Strowman brought the steps into the ring and hit Reigns in the head again. Strowman covered for two and yelled at Reigns: "Why don't you stay down, you moron?" Strowman hit Reigns in the ribs with the steel steps. Strowman hit his Running Powerslam finisher for a two count. Graves complained about the refereeing from Foley. Strowman set up the table against the turnbuckle. Reigns got back into it with a Spear that sent Strowman through the table, which led to a two count for Reigns.
Reigns and Strowman were out on the mat. Drew McIntyre and Dolph Ziggler went down to ringside. Seth Rollins and Dean Ambrose showed up to go after them. Ziggler tried to run away, but Rollins and Ambrose stopped him. Rollins and Ambrose cleared off the English announce table. McIntyre saved Ziggler leading to them clearing off the Spanish announce table. McIntyre and Ambrose went brawling into the crowd. Ziggler climbed up the cell, so Rollins went after him. McIntyre climbed the cell as well while Rollins and Ziggler battled on the roof. McIntyre kicked Rollins down, so Ambrose started his climb up with a kendo stick on his back. The fans chanted "this is awesome" as the guys battled on the cell. Ziggler hit Rollins with a superkick. Ambrose went wild with kendo stick shots to Ziggler and McIntyre. There was a double clothesline by Ambrose and McIntyre, so all four of those guys laid down on top of the cell. Ziggler was the first guy to move and he tried to climb off the cell. Rollins went after him and they were on the cell on the middle part of the cell about ten feet high. They checked to see if they were in position, Rollins and Ziggler kept sending eachother head first into the cell and they did it at the same time leading to Rollins going through the English announce table while Ziggler went through the Spanish announce table. Cole had an obviously scripted line about Rollins burning it down when he broke the table. Meanwhile, Reigns and Strowman were still down for about five minutes.
Brock Lesnar's music hit to a huge reaction from the crowd. They were shocked by it. It was a big superstar reaction for Lesnar's appearance. Lesnar had Paul Heyman with him and they wanted to get inside the cell. The ref did not let them in, so Lesnar kicked the door and that led to Lesnar getting inside the cell. Fans chanted "holy shit" at Lesnar, who had a beard. Foley went up to Heyman wondering what they were doing, so Heyman sprayed something in Foley's eyes. Lesnar picked up a broken table, he hit Strowman with it and hit Reigns in the back with it. Lesnar hit both guys with the table again. Lesnar picked up Strowman and hit him with a F5. Some fans chanted "Suplex City" for Lesnar. Lesnar picked up Reigns and hit a F5 on Reigns that saw Reigns landing on Strowman. Cole said that nobody expected Lesnar there even though it was online before the show. The new referee went into the ring and called the match off, which drew boos. The match went about 24:05.
Match Result: No Contest
Analysis: **1/2 The action was good, but all fans are going to remember is the ending and it was the kind of ending you don't expect in a HIAC match. We have never seen HIAC end in a No Contest like that. I didn't like it. Brock Lesnar being back in the mix was a nice surprise even though it was known online a few hours before the show. I get why it was done to protect both guys and not have either guy lose the match. Fans want to see winners and losers in big matches like that, but WWE obviously feels differently. The appearance from Ziggler, McIntyre, Rollins and Ambrose was predictable although I hated that while that was going on for five minutes, Reigns and Strowman just laid there in the ring as if they were unable to move. The Rollins and Ziggler bump through the table was impressive, but it's also been done a lot. If I had to summarize it, I liked the first 15 minutes and then the last ten minutes were not as good.
Analysis x2: As for Lesnar, the report from the Wrestling Observer is that Lesnar is going to have a match at the November 2nd show in Saudi Arabia where WWE is getting paid many millions of dollars to put on the show. It's likely a huge payday for Lesnar and we all know he's in it for the money. Lesnar is also training for a big UFC fight early next year with Daniel Cormier. I assume they will do Reigns vs. Strowman vs. Lesnar at the Saudi show on November 2 with Reigns pinning Lesnar.
After the match was ruled a no contest, Reigns and Strowman were down on the mat selling injuries from Lesnar's attack with the announcers saying that neither man could continue. The show signed off with Reigns and Strowman down on the mat thanks to Brock Lesnar's attack.
This event had a run time of 3:40:48.
https://twitter.com/penguinMCgaming/status/1041518367620952065
Analysis: The fans in the arena hated the finish because after the show signed off, they chanted "this is bullshit" for the no contest result. The same fans were chanting "Suplex City" for Lesnar a few minutes earlier, but they did not like the way it ended. I assume it was a similar reaction on social media as well. Fans want to see finishes to PPV main events, yet in this era in WWE we have seen many instances where WWE has no interest in booking it that way.
Five Stars of the Show
1. McIntyre/Ziggler
2. Rollins/Ambrose
3. Becky Lynch
4. Charlotte Flair
5. (tie) AJ Styles
5. (tie) Samoa Joe
That's more than five names obviously, but those are my rankings based on match quality.
Final Thoughts
It gets a 7.5 out of 10 from me.
I thought it was a good show that could have been great with some better match finishes especially in the main event. I get why it ended that way to set up a future Lesnar match at the Saudi show on November 2, but it doesn't mean I have to love the booking decision. There was that nice stretch of great matches there with Lynch/Flair, the awesome Raw Tag Team Title match and then Styles/Joe, but after that, it was just average stuff. The show benefited from having seven matches in 3.5 hours, so everything was given a lot of time. As a result, everything was around the three star level and nothing really stood out as a bad match. I would have cut down the time on Hardy/Orton a bit, but other than that the match times were fine.
If you missed it, I really recommend the Raw Tag Team Title match because it was one of the best matches in WWE this year, especially on the main roster. I liked Charlotte vs. Lynch a lot too. Those were the standout matches to me.
Pay-Per-View Rankings for 2018
Royal Rumble – 8
Hell in a Cell – 7.5
Money in the Bank – 7.5
WrestleMania – 7
SummerSlam – 7
Fastlane – 7
Greatest Royal Rumble – 6.5
Extreme Rules – 5
Backlash – 4
———
Thanks for reading this review. My contact info is below. I'll be back during the week with Raw and Smackdown reviews as usual.
Email: mrjohncanton@gmail.com
Twitter: @johnreport