The John Report: The WWE Raw Deal 12/21/15 (Slammy Awards)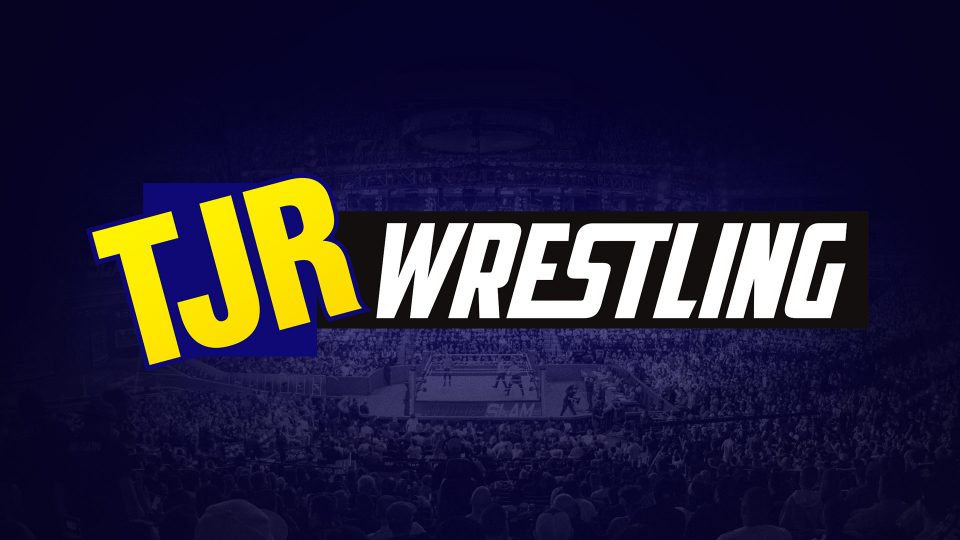 Live from Minneapolis, Minnesota this is the Raw Deal for episode #1178. Follow me on Twitter @johnreport.
One week after crowning a new WWE Champion in Roman Reigns, this week's episode of Raw focuses on the annual Slammy Awards. The show will be filled with awards being presented based on votes from the viewing audience and there will be matches too. I tend to not get too riled up with the Slammys because some of it is pretty ridiculous and with the fan vote, most faces should win. Some of the nominees they came up with are pretty bad as well. Plus, with WWE there are always questions about if the voting is legit. Of course they say it is, but they are "sports entertainment" and will focus on what's best for their storylines. I'm going to comment on some of the winners throughout the show, but I'll save some thoughts for my 7th annual WWE Johnny Awards column that I will post next Monday, December 28.
Some Slammy Award winners announced on WWE.com before Raw began were as follows.
WWE Tag Team of the Year: The Usos (Fans vote for faces and they won even though it should have been The New Day.)
Best John Cena U.S. Open Challenge: John Cena vs. Cesaro – Raw, July 6
Hashtag of the Year: #SuplexCity
Celebrity Moment of the Year: Stephen Amell dives onto Stardust at SummerSlam
"Tell Me You Didn't Just Say That" Moment of the Year: Brock Lesnar coins "Suplex City" at WrestleMania
Here are some awards handed out on the pre-show.
Rivalry of the Year: Brock Lesnar vs. The Undertaker
Best WWE Network Show: Stone Cold Podcast
Extreme Moment of the Year: Roman Reigns attacks his rivals at TLC
Double Cross of the Year: Damien Sandow eliminates The Miz from battle royal at WrestleMania
Now let's get to the show.
—
Raw begins with a video recap of last week's big events with Roman Reigns winning the WWE Title. The video lasted nearly five minutes.
The Raw set featured the Slammy Awards on the stage and then there were Christmas trees on the stage as well. The announce team of Michael Cole, John Bradshaw Layfield and Byron Saxton welcomed us to the show.
Stephanie McMahon started the show by welcoming us to the 2015 Slammy Awards. She was smiling as she recapped Roman Reigns' actions from last week. She said that unlike all of us, McMahons do not wallow in their self pity. She claimed that nothing is going to get her down tonight because it's a night of celebration…and there's the music of Roman Reigns.
The WWE Champion Roman Reigns entered the arena via the crowd like usual. Nice ovation for the champ.
Reigns was in the ring with a smile on his face. He said tonight seems like a good night for celebrating the Slammys and a new WWE World Heavyweight Champion. He said this feels like a setup. Reigns said he doesn't sweat her, he doesn't sweat her daddy and he damn sure doesn't sweat her husband Triple H while noting he hasn't seen him since TLC. We saw him at NXT Takeover not selling a thing on Wednesday, but I guess that can't be mentioned. Reigns bragged about being WWE Champion.
Stephanie told Reigns to get out of her ring. He didn't budge. She kept yelling at him repeatedly in an over the top way. Reigns laughed at her while saying she sounds like a little kid right now. When Reigns said he was going to leave, the crowd didn't sound thrilled about it, so he smiled and said they don't want me to leave. She told him to get out of the ring. He turned his back to her, so she got mad about him turning his back on her and he just walked over the barricade to leave through the crowd again.
Stephanie called Roman a coward that was showing his true colors. She talked about how Roman's cousins The Usos will face The New Day in a 3 on 2 handicap match. She also announced Dean Ambrose will be in a Steel Cage match against Sheamus. Roman seemed happy about it. She ended the promo saying there would be "hell to pay" because of him. She spiked the microphone and left.
Analysis: Normally I like Stephanie McMahon promos, but I felt she was too over the top in an annoying way that made me want to change the channel instead of hear her get to the point. Reigns did a pretty good job with his promo. He showed a lot of confidence and was comfortable out there. What bothers me is that Reigns knocked out her dad and husband in the last week, yet they don't even announce him in any kind of match as a punishment? Why not make him put the WWE Title on the line? It makes the heel bosses look like idiots. "Hey Roman, I'm so mad that I'm going to put your friends that are wrestlers in actual matches! Deal with it!" Um, yeah. It's not a big deal.
The announcers plugged Slammy Award voting on the WWE App.
Dolph Ziggler was on the stage to present the nominees for the Breakout Star of the Year. The nominees are: Kevin Owens, Neville, Charlotte, Tyler Breeze & Braun Strowman. Voting for this award happens immediately with the winner announced after the break.
Analysis: People only get a few minutes to actually vote, which is pretty silly, but this is how they've done it in the last few years.
(Commercial)
Breakout Star of the Year Slammy Award Winner: Neville
Analysis: Does he deserve it the most? Nope. Kevin Owens does. It's a babyface awards show and this is an example of that.
Neville was doing his speech when Kevin Owens decided to show up. He told Neville to leave, so Neville did.
Owens talked about how he's the Breakout Star of the Year and he mentioned beating John Cena on his first night. The crowd cheered. He asked Ziggler what was so funny. Owens told Ziggler that the only way he'd win a Slammy is if they had a Hasbeen of the Year award. Ziggler, who was wearing a tuxedo, attacked Owens. They brawled on the stage for a bit until the refs showed up to break it up.
Analysis: It was a good segment for them since they've had a bit of a rivalry in the last few weeks.
Bray Wyatt was in the ring for a match while his three buddies were with him. No televised entrance for Wyatt is a surprise. He's up against Kane, who is back from a nice month off after winning at Survivor Series. When Kane tried to set off his pyro, it didn't go off. Oops.
Kane vs. Bray Wyatt (w/Luke Harper, Erick Rowan & Braun Strowman)
They had a match for about 30 seconds until Kane went after Rowan on the apron and then the other three guys attacked. The ref called for the bell.
Match Result: No Contest
With the heels beating up Kane, it looked like he was trouble. Then the Dudleys ran out with Tommy Dreamer as the faces cleared the ring. Holla holla holla alert Teddy Long because it's time for a tag match.
(Commercial)
The Dudley Boyz, Kane & Tommy Dreamer vs. Bray Wyatt, Luke Harper, Erick Rowan & Braun Strowman
The match was set up during the break. Dreamer was in there for his team with a back suplex. Kane nailed a boot on Harper and Bubba tagged in with a back body drop on Harper. Slam by Bubba on Harper. Here's D-Von with the Whassup Drop headbutt on Harper's groin as the others brawled outside the ring. Dudleys hit 3D on Rowan, but Strowman took out the Dudleys with a double clothesline. Kane sent Strowman out of the ring. Harper capitalized on the situation with a spinning Discus clothesline on D-Von for the win. It went about four minutes.
Winners by pinfall: Bray Wyatt, Luke Harper, Erick Rowan & Braun Strowman
Analysis: *1/2 It felt like the most rushed eight man tag team match I've ever seen. They didn't even have time to get everybody in the match because they wanted to get the finish so quickly. That's how it is on the Slammy Awards. The matches just don't matter that much on this show. I barely noticed Wyatt in the match. As the leader of the leader of the team, he needs to stand out more.
Santino Marella showed up to present the LOL Moment of the Year. JBL plugged Santino's gym in the Toronto area. He said it's been a long time and that Christmas has come early because he's back.
The nominees for LOL Moment of the Year: The New Day confronts Edge & Christian backstage, The Bushwhackers at the Hall of Fame, The Miz's erectile dysfunction commercial, The New Day dances with The Authority and R-Truth doing a promo about Money in the Bank even though he wasn't in the match.
(Commercial)
LOL Moment of the Year Slammy Award Winner: R-Truth
Analysis: That was the best choice. I cracked up for it.
Santino said that he was going to accept the award for R-Truth because he's never won one of them before. He accepts it for him, but here comes R-Truth. Santino runs off with it and Truth doesn't even get to give a speech.
Analysis: That's actually an award where I wanted a speech because R-Truth is hilarious and they didn't even give it to us.
Mick Foley posed as Santa Claus with his daughter Noelle and one of his sons was there as well. He was trying to sing a Christmas song when the kids sang "New Day Sucks." He said giving Woods a trombone was a mistake, so I guess that's the joke of the segment. He wished the fans a Merry Christmas (or did he say Happy Holidays – I lost interest) and did a cheap pop mentioning Minneapolis.
Analysis: Waste of time. I like Foley, but it's true.
Paul Heyman was out there to present an award for OMG Shocking Moment of the Year. He talked about how most of the awards should be awarded to his client, the beast, the conqueror Brock Lesnar. I have missed Heyman.
The nominees for OMG Shocking Moment of the Year: Seth Rollins cashes in MITB to win WWE Title at WrestleMania, Brock Lesnar's attack on Raw after WrestleMania, Kalisto's Salida del Sol move off the Ladder at TLC, Wyatt Family attacks Undertaker after Hell in a Cell & Sheamus wins WWE Title at Survivor Series.
Analysis: There was about five minutes of actual wrestling in the first hour. That's not good.
(Commercial)
There was a video package about Tribute to the Troops presented by Coca-Cola because WWE is so happy to have Coca-Cola as an advertiser.
OMG Shocking Moment of the Year Slammy Award Winner: Kalisto
Analysis: It was also eight days ago, so fans that have a short memory are going to vote for it. That spot was incredible and it's well deserved. I think the WM cash-in was better as a shocking moment, but again people want to vote for things that happened recently.
Kalisto gave a short speech saying he always wanted to win a Slammy. He thanked the WWE Universe for the support.
Kevin Owens vs. Dolph Ziggler
Owens didn't get a televised entrance, but Ziggler did. Owens was really aggressive to start the match and hit a forearm shot to the face. Owens yelled about how he was the breakout star. Ziggler went outside the ring, so Owens tossed him into the barricade. While Owens had Ziggler in a chinlock, they showed a clip of them brawling from about 30 minutes ago. Do we need replays of earlier segments while a match is going on? I don't think so. Owens nailed a running senton for two. After a Ziggler rollup, Owens nailed a clothesline for two. Another chinlock for Owens. Owens crushed Ziggler with another clothesline. Ziggler came back with a leaping DDT as both guys were down in the ring. Time for a break about seven minutes into it.
(Commercial)
Back from break, Ziggler wanted a superplex, but Owens countered it into a cradle suplex of his own for two. Ziggler came back with a superkick although Owens fell out to the floor, so there was no cover attempt by Ziggler. Outside the ring, Owens dropped Ziggler face first onto the announce table. Back in the ring, Ziggler nailed the Fameasser as Owens was getting into the ring, which is good for a two count. Ziggler tried to follow up, but Owens caught him and hit the Popup Powerbomb for the win after 13 minutes.
Winner by pinfall: Kevin Owens
Analysis: ***1/4 A great match by two of the best in-ring performers in WWE. If they get ten minutes or more they're going to deliver a memorable performance and that's what they did. There were some believable nearfalls in there that made it easy to get invested in. The crowd did a small "this is awesome" chant as well. The result wasn't a surprise since Owens is the former IC Champ that is still in the title picture. Ziggler is in the title picture a bit as well, but not really the top contender like Owens. I guess they have a bit of a three way feud going with Ambrose. I'm happy that Owens has some momentum again.
Stephanie McMahon presented nominees for Superstar of the Year. She apologized for losing her temper earlier. She said this is the most prestigious award of the evening.
The nominees for Superstar of the Year are…everybody. Yeah that's right they claim that everybody is up for nomination. I voted for Heath Slater. The video package focused on Roman Reigns, Sheamus, John Cena, Kevin Owens, Dean Ambrose, Bray Wyatt, The New Day, Brock Lesnar, The Undertaker, Kane, Seth Rollins and Sting. Winner is after the break.
This Wednesday on USA Network is the annual Tribute to the Troops show.
(Commercial)
Superstar of the Year Slammy Award Winner: Seth Rollins
Analysis: That's a nice surprise because I thought it would be Roman Reigns for sure. Other awards were face wins and now a heel character wins? I think he deserves it more than Reigns, so I'm happy with it. I assume Rollins will be a face when he comes back in the summer, but he's not in that role yet.
Rollins hobbled out there in a suit with crutches. He's been out of action for a couple of months after tearing his ACL/MCL. He said there's a part of him that wants to say thanks although he admitted there was really no other choice. He recapped all of his accomplishments in the year. Rollins said that with all that success, one wrong landing made it all disappear. "In 2016 I will re-design Seth Rollins, I will rebuild myself and I will come back and reclaim the title that I never lost." He told Roman Reigns or whoever else to keep that title warm because he will take back what is his. The crowd cheered.
Analysis: That was a good speech. I've definitely missed him. He was by far the guy that won "star of the night" in my Raw Deal reviews throughout the year. I haven't decided on my Wrestler of the Year award for my Johnny Awards next week, but I can tell you it's between him and John Cena. I haven't decided yet.
Next Monday on Raw, John Cena returns to face Alberto Del Rio in Brooklyn. They didn't say that the US Title was on the line, so I'm assuming it's not on the line. Cena's been away for two months. Smart to advertise him.
Alberto Del Rio (w/Sheamus, Rusev & King Barrett) vs. Jack Swagger
This is not for Del Rio's US Title. Swagger nailed a clothesline on Del Rio as The League of Nations showed up at ringside. Del Rio slowed him down by draping his neck across the top rope. Del Rio nailed a running kick outside the ring and whipped Swagger into the barricade. They went to break two minutes into it.
(Commercial)
Back from break, Del Rio was still in control as he got a nearfall. Swagger came back with a powerslam and a Swagger Bomb for two. Swagger set up Del Rio on the middle rope, which you can tell is a setup for Del Rio's finish. There's the spot where Del Rio knocks him off the top rope and Del Rio hits the double foot attack for the win after seven minutes.
Winner by pinfall: Alberto Del Rio
Analysis: *1/2 They have done this match so many times that I can call the spots before they are about to happen. It was a seven minute match with only four minutes of it shown. Swagger barely got any offense in. Plus, Del Rio's against Cena next week, so of course they want to give him the win.
Post match, the League of Nations were in the ring to celebrate. Barrett and Rusev held up Swagger as Sheamus hit a Brogue Kick to knock him. The LON posed over a fallen Swagger to end it.
Mark Henry showed up to present an award. He said he's the World's Strongest Man, but the true strength is inside all of you.
A video package aired for The Hero In All of Us Award, which honors charitable work by WWE superstars. The nominees are Natalya, Roman Reigns, Big Show, Titus O'Neil and John Cena.
(Commercial)
The Hero In All of Us Award Slammy Winner: John Cena
Analysis: No surprise that Cena would win something like that.
Henry noted that Cena's not there. Cole quickly added that Cena will be there next week. Henry accepted the award for Cena and he said that they'll continue doing work for all of you.
The graphics showed some of the winners of awards announced earlier in the night. Go to the top of this review for the list.
Santa Claus walked out with a bag. It's Bo Dallas. He said he's the real Santa Claus, not that smelly old man at the mall. Best promo of the show so far. He's there to present Surprise of the Year.
The nominees for Surprise Return of the Year are: The Dudley Boyz, Chris Jericho, Alberto Del Rio, Kane and Sting.
Analysis: The nominees for Surprise Return of the Year are okay, but it also shows that WWE hasn't been that creative in their surprises.
(Commercial)
Surprise Return of the Year Slammy Award Winner: Sting
Analysis: That's fine I guess. It was a nice surprise. I think the theme of the night is people not being there to accept the awards!
Dallas said Sting wasn't there and he left with the award.
The Tag Team Champions the New Day were in the ring. Xavier Woods complained about Sting not being there. Kofi Kingston said you should all be ashamed of yourselves. They said "shame" at the fans. Big E said if people want to spoil the Slammys, they can spoil Star Wars. Kingston said he hasn't seen the movie yet. Kingston said he has a son, so he hasn't got to it yet. Woods said that they are still the Tag Team Champions…because New Day rocks.
Analysis: A good promo, but they've certainly done some better ones.
The Usos entered for the handicap match. Woods was yelling about how they should have won every Slammy.
Xavier Woods, Kofi Kingston & Big E vs. The Usos
The Usos were in control to start the match. Then the New Day trio escaped to the floor and they went to a break two minutes into it.
(Commercial)
Back from break, the New Day did their series of kicks on Jimmy in their corner as Woods busted out the trombone. There's an abdominal stretch by Big E on Jimmy and then a shoulder tackle to the gut. Running splash by Big E gets a two count. He really does an awesome running splash. Much better than when Ryback or Mark Henry do the same move. Jimmy nailed a corkscrew diving attack to knock down Big E. Woods tagged in, so Jimmy tossed him out of the ring. Hot tag to Jey Uso, who nailed Woods with clotheslines and a kick to the gut. Corner splash by Jey followed by the running butt splash in the corner. Jey with a jumping kick to the head and a Samoan Drop gets two. Jimmy gave Kingston a back body drop to send him out of the ring. Big E tripped up Jimmy. Woods into the ring to roll up Jey, but Jey countered into a rollup where he sat on top of him (not the ROLLUP OF DEATH~!) for the pinfall win after about 10 minutes.
Winners: The Usos
Analysis: **1/2 It was a good match, but I've seen better matches from them. The finish just didn't really work that well with Woods being unable to kick out of that pinfall. Champions losing a non-title match makes sense although it wasn't a basic tag since it's 3 on 2. I would have preferred to see New Day win since they had the number advantage. They likely booked it this way since they are defending the tag titles on Smackdown, so creative probably thinks the New Day doesn't need this win since they are winning the next day.
This Tuesday on Super Smackdown Live is The New Day defending the Tag Team Titles against Lucha Dragons. I'm going to write about that show live on TJRWrestling.net on Tuesday night.
The announcers explained voting again. It's hour three. People probably know by now.
R-Truth appeared with his Slammy Award to present the Slammy for the Diva of the Year. He said it's been the year of the diva. He tried to do a funny speech, but it wasn't funny.
The nominees for Diva of the Year are: Nikki Bella, Naomi, Paige, Sasha Banks and Charlotte.
Commercial for Owen Hart DVD. I still haven't bought it yet. This week for sure.
(Commercial)
PLUG TIME: This is a good time to remind you that next week on Monday, December 28 I'll be posting the 7th annual 2015 WWE Johnny Awards. It's my longest column of the year with over 20 categories. Unlike the Slammys, I count NXT as well. It's my favorite column of the year to write, so be sure to check it out.
R-Truth read that Paige was the winner of the Diva of the Year, but then said he made a mistake and that Nikki Bella was the winner. It was WWE's way of copying what happened at Miss Universe when Steve Harvey read that Miss Colombia won instead of Miss Philippines. It's a timely joke at least.
Diva of the Year Slammy Award Winner: Nikki Bella
Nikki dedicates the award to the women of WWE that she shares the ring with as well as the women in the office, women in NXT and everybody else. Girl power!
Analysis: Total babyface speech by Nikki. No surprise that she won since she was pushed the most. It's not like they have any real face divas to get the majority of the vote anyway. Better than AJ Lee's speech last year.
Rusev (w/Alberto Del Rio, Sheamus & King Barrett) vs. Neville
Rusev was in control early on. No Lana at ringside. The Miz is on commentary for this match. Neville came back with a missile dropkick. Rusev caught Neville outside the ring, drove him back first into the ring post and suplexed him on the floor as the show went to break about three minutes into it.
(Commercial)
Back from break, Rusev was still in control until they went outside the ring. Neville nailed a pretty moonsault of the top rope onto a standing Rusev on the floor. In the ring, Neville nailed a kick to the face to knock down Rusev. He went up top for the Red Arrow, but Rusev got up. Neville still jumped off (not a smart move), so Rusev kicked Neville in the chest. Rusev applied the Accolade submission for the win after eight minutes.
Winner by submission: Rusev
Analysis: ** An average match with a predictable ending. It was another match where the timing felt off because there was a few minutes of action, a break and then the finish. Eight minute matches don't need a commercial break, but the timing of this show is different with all the awards. Way to give Neville momentum after his Slammy win. Now that's sarcasm.
The Miz left commentary saying that he had to present an award.
Post match, Barrett and Rusev picked up Neville leading to Sheamus nailing the Brogue Kick on Neville to knock him out.
Analysis: During the post match attack, JBL said that they could be unstoppable. Really? Because I saw them get stopped last week when Roman Reigns won the WWE Title.
The Miz was on the stage to present an award. He said nothing of significance.
The nominees for the This is Awesome Moment of the Year: Brock Lesnar destroys a car, Randy Orton's RKO on Seth Rollins at WrestleMania, the Divas Revolution begins, The Shield reunites for one move at the Payback PPV and The Rock shows up at WrestleMania with Ronda Rousey.
(Commercial)
This is Awesome Moment Slammy Award Winner: The Rock and Ronda Rousey
They are not there of course, so The Miz accepts.
Analysis: I agree with that choice for sure. The theme of the night continues to be about people not there to accept the awards. It's pretty funny actually.
Becky Lynch (w/Charlotte) vs. Brie Bella
Brie applied an armbar early on and slammed Lynch's head down to stop the comeback. Brie got in some kicks followed by a running drop and then the Brie mode running knee against the ropes for two. Clothesline by Brie gets two. They showed Team BAD watching the match on a monitor backstage. Another armbar by Brie. Lynch started her comeback with a kick, clotheslines and leaping kickoff the middle rope. Dropkick by Brie. Brie went for a rollup, but Lynch reversed it for the Disarmer armbar for the submission win after five minutes.
Winner by submission: Becky Lynch
Analysis: *1/2 A boring match that didn't mean anything on a show full of matches that haven't felt like a big deal all night. The story of the match was that Brie was on offense for 90% of it, Lynch made the face comeback and won clean as expected. There really wasn't much to it. I assume the story is leading to Lynch as a title contender against heel Charlotte. They will probably do the full heel turn for Charlotte next week or the week after.
Ric Flair was there in a tuxedo to say that he has participated in some of the greatest matches of all time, so he's there to present the Match of the Year award.
The nominees for Match of the Year: Lesnar vs. Cena vs. Rollins @ Royal Rumble, Sting vs. Triple H @ WrestleMania, Kevin Owens vs. John Cena @ Elimination Chamber, Reigns vs. Owens vs. Ziggler vs. Del Rio @ Raw in October & Lesnar vs. Undertaker at Hell in a Cell in a HIAC match.
Analysis: It's ridiculous that Sting vs. Triple H is nominated, but it's all about sucking up to Triple H I guess. Very average match. I would put Reigns vs. Bryan from Fastlane or Rollins vs. Ambrose from Money in the Bank there. When I do my Johnny Awards column next week some NXT matches will be represented. This is main roster only.
(Commercial)
Match of the Year Slammy Award Winner: Brock Lesnar vs. The Undertaker at Hell in a Cell
Paul Heyman showed up to accept to the award. Heyman said that Lesnar "has no desire to accept awards…Brock Lesnar wants to come for a FIGHT!" Heyman said that nobody in that locker room is man enough to want Brock Lesnar. He talked about how Undertaker picked a fight with Lesnar and he congratulated Undertaker to be man enough to take that beating from Lesnar. When Heyman rattled off Lesnar's credentials, he mentioned Lesnar won the NCAA wrestling title from the University of Minnesota, which is the state where Raw is taking place. Heyman left with the award.
Analysis: Best speech of the night along with Rollins. I thought that maybe he was going to announce Lesnar as a participant in the Royal Rumble, but they are probably saving that for a few weeks when Lesnar is there.
To the backstage area, the League of Nations were shown attacking The Usos. Del Rio applied the Cross Armbreaker to one of them while Rusev applied the Accolade to the other brother. Sheamus told them to pick them up, so Sheamus hit Jimmy with a Brogue Kick and then he hit a Brogue Kick on Jey. Sheamus: "Two down, one to go." The League of Nations left as The Usos were shown in pain.
Analysis: At least we have a bit of story development on this show.
Sheamus entered for his Steel Cage match against Dean Ambrose. His League of Nations buddies were at ringside to support him.
Big Show will be on ESPN's Sportscenter with Jonathan Coachman on Tuesday night. Is anybody excited about that? No.
(Commercial)
There was a reminder that John Cena returns to Raw next week in Brooklyn. He faces Alberto Del Rio.
Dean Ambrose entered for his match as it was announced that Ambrose will face Ziggler and Owens in a triple threat match for the IC Title on Smackdown this Tuesday. That should be awesome.
Ambrose was on the apron and Sheamus nailed a Brogue Kick to send Ambrose crashing into the barricade at ringside.
Steel Cage Match: Sheamus (w/Rusev, Alberto Del Rio & King Barrett) vs. Dean Ambrose
The match begins a little bit after 11pmET, so it's not going to be that long. Sheamus whipped Ambrose into the steel a couple of times. Sheamus tried to climb out the cage, Ambrose stopped him and Sheamus nailed a clothesline to knock him down. There was a "Sheamus is boring" chant from some dudes in the crowd. Not that many people, but it was easy to hear. Ambrose did his bounce off the ropes/cage clothesline to knock down Sheamus. Ambrose tried to climb, Sheamus stopped him and Sheamus hit the White Noise off the top rope for two. That's not an easy move to do from that spot, but they pulled it off. They climbed up again, Ambrose knocked Sheamus off and Sheamus crash landed on the top rope. Ambrose was going to climb out, but the LON guys were there to stop him. Ambrose jumped back into the ring with a flying elbow attack off the top for two. Great spot with a very believable nearfall. Del Rio slammed the door on Ambrose's face when Ambrose tried to get up.
Reigns showed up with a Spear on Del Rio and a Superman Punch on Rusev. JBL was yelling while wondering what Reigns is doing there. It's not like Reigns did anything else on the show. Reigns with a chair to the back of Rusev. Barrett and Del Rio left to avoid further attack. Sheamus climbed up, Reigns tossed the chair to Ambrose. Ambrose nailed Sheamus with the chair to the ribs, chair to the back and then Ambrose hit the Dirty Deeds DDT on to the chair. Ambrose could have covered, but he chose to climb out instead. Sheamus stopped him. Both guys sat on top of the cage as they exchanged punches. Both guys climbed down and you could see Sheamus hooking his own arm into the top of the cage, so when Sheamus hit a headbutt, Ambrose dropped to the floor for the win after 11 minutes.
Winner by escaping the cage: Dean Ambrose
Analysis: *** It was a good cage match. I liked some of the nearfalls they did. Of course, every WWE cage match is a bit flawed because it makes no sense for somebody to want to climb out of a cage when they can easily walk out a door. I say that in every cage match, though. I just wish they were booked better. I appreciated the effort of both guys. A quality main event match is always welcome.
Post match, Reigns nailed a Spear on Sheamus. Roman Reigns and Dean Ambrose celebrated some more.
Stephanie McMahon was shown watching backstage. Tom Phillips asked her what her reaction to that was. She slapped him repeatedly so much that Phillips was on the ground in a heap. That was unintentionally hilarious.
Raw ended with Reigns and Ambrose smiling on the ramp while Sheamus was still in pain. It went off the air at 11:14pmET. Too damn long.
Analysis: Second week in a row with a happy ending. Once again the heels are made to look like idiots even though creative tried to tell us that they can't be stopped. Actually, those four guys are stopped pretty easily nearly every week.
Poor Tom Phillips. They should give him an honorary Slammy for Most Embarrassing Beatdown.
Three Stars of the Show
1. Kevin Owens
2. Dean Ambrose
3. (tie) Sheamus
3. (tie) Dolph Ziggler
The Scoreboard
4.5 out of 10
Last week: 9
Last 5 Weeks: 9, 4, 4.5, 4, 6.5
2015 Average: 5.8
2015 High: 9 (May 4 & December 14)
2015 Low: 3.5 (September 28)
Final Thoughts
I'm giving it a 4.5 out of 10. That may be a generous score, but I'm in the giving mood.
The Slammys are never a good show. In all my years of doing this I doubt I've given them a good score. It's just a boring format that needs to change. Maybe WWE should make them an hour long show or 90 minute show in a different venue on WWE Network so that it doesn't take up an episode of Raw.
This show bored me for the majority of three hours and didn't advance storylines much at all. Some of the matches were pretty good like Owens vs. Ziggler and Ambrose vs. Sheamus, but otherwise it was a very skippable show.
That first hour was brutal. There was about five minutes of in-ring action. Things got better later, but if the point is to present an exciting opening hour then it's fair to say that they failed miserably.
It was a good night for the League of Nations for much of the night until the end, so that was a satisfying ending. It's amazing how the announcers talk them up as this great group, yet they continually look like cowards.
What sucked about the booking is that there was nothing about how Sheamus is mad that he lost the WWE Title and wanted his rematch. They should try to follow up on major storylines like that.
Lastly, if Stephanie was so mad at Roman why not making him defend the title or put him in a handicap match? They did nothing to the guy. Lame booking.
Listing Of All The Slammy Award Winners
Here's a listing of all the Slammy Award winners. Thanks to f4wonline.com so I didn't have to write it out myself:
Superstar of the Year: Seth Rollins

Diva of the Year: Nikki Bella

Rivalry of the Year: The Undertaker vs. Brock Lesnar

WWE Tag Team of the Year: The Usos

Breakout Star of the Year: Neville

Match of the Year: The Undertaker vs. Brock Lesnar at Hell in a Cell

Double-Cross of the Year: Damien Mizdow eliminates The Miz from the Andre the Giant Memorial Battle Royal at WrestleMania

"This is Awesome!" Moment of the Year: The Rock and Ronda Rousey confront The Authority at WrestleMania 31

LOL! Moment of the Year: R-Truth misunderstands his status (Raw, June 8; SmackDown, Nov. 19)

The "OMG!" Shocking Moment of the Year: Kalisto's Salida del Sol through a ladder at WWE TLC

Extreme Moment of the Year: Roman Reigns levels The League of Nations and Triple H at WWE TLC

Surprise Return of the Year: Sting returns, posing as Seth Rollins' statue, and attacks The Architect (Raw, Aug. 24)

Best John Cena U.S. Open Challenge: John Cena vs. Cesaro (Raw, July 6)

The Hero in All of Us Award: John Cena

Hashtag of the Year: #SuplexCity

Celebrity Moment of the Year: Stephen Amell dives onto Stardust at SummerSlam

"Tell Me You Didn't Just Say That" Moment of the Year: Brock Lesnar coins "Suplex City" at WrestleMania

Best Original WWE Network Show: Stone Cold Podcast
—
That's all for this week.
Just a reminder that next Monday, December 28 I'll be posting my 2015 WWE Johnny Awards review.
PLUG TIME: We launched the brand new, weekly TJRWrestling Podcast recently. My good friend Rey is co-hosting with me. Go check out and bookmark our Podbean page where we will upload new episodes every Wednesday morning. For iTunes you can click here or do a search for "TJRWrestling" (all one word) or "John Canton" and it should come up. All of our new episodes as well as previous episodes go up on our Podbean page so make sure you check that out on a regular basis.
Thanks for reading. Go St. Louis Rams. Go Toronto Raptors.
John Canton –mrjohncanton@gmail.com
Twitter@johnreport
Personal FacebookandTJRWrestling on Facebook