The John Report: The WWE Raw Deal 12/14/15 (WWE Championship Main Event)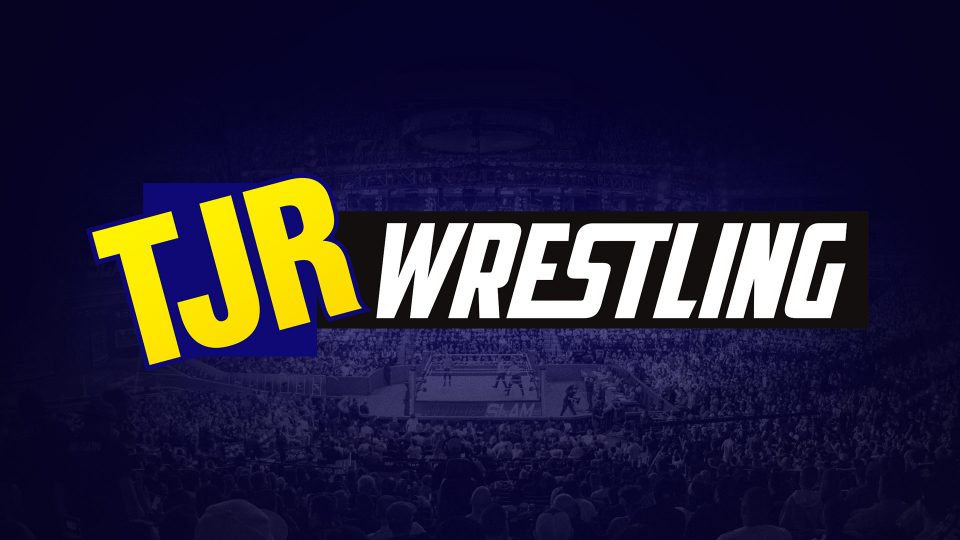 Live from Philadelphia, Pennsylvania this is the Raw Deal for episode #1177. Follow me on Twitter @johnreport.
Here's my full review of the WWE TLC PPV in case you missed it. Long story short, it was a pretty good show with a memorable ending. I also started writing exclusive articles for the sports site TheComeback.com that includes more opinions on the WWE TLC PPV. Thanks to them for adding me to the team!
Raw begins with images from TLC when Reigns lost the WWE Title match to Sheamus due to interference. Then there were shots of the post match attack by Reigns where he unleashed fury on Triple H and sent him to the hospital. It was a great ending.
Stephanie McMahon entered for the show opening promo. The announce team of Michael Cole, John Bradshaw Layfield and Byron Saxton welcomed us to Raw.
Stephanie reminded us she's one of the principal owners in WWE. She said she's not cold hearted and ruthless. "Take away the money and education and I'm just like all of you." She said she's a wife and mother. When she mentioned her husband Triple H getting attacked by Roman Reigns, it was tough to tell her kids about how daddy was spitting up blood in the hospital. She said if you want ruthless then that's what you're going to get – she changed her voice inflection to reflect that. She reminded Reigns that he attacked the COO of WWE, his boss, therefore "you leave me no other choice" and here's the entrance music of Reigns. He walked in through the crowd to a nice ovation.
The crowd cheered as Reigns stood face to face with her. Steph was making angry faces. Reigns said he's a father too while noting it was his daughter's birthday – he turned to the camera to say he loves his daughter Jojo and can't wait to see her. Stephanie told Reigns that he better have something sharp to say. He told her that if she's going to fire him then fire him please. Stephanie reminded him that once again he lost the WWE Title. She said that Hunter had nothing to do with his loss. She called Reigns a failure and a disgrace. Reigns called her a disgrace, then he said her husband is a disgrace and said her whole family is a disgrace. She slapped him. Not just once. She slapped him 7 times, then said "just one more thing" and hit him an 8th time. Reigns had marks on the left side of his face due to all the slaps. She said she won't fire him because her husband asked her not to, but somebody might: The Chairman of WWE…Vincent Kennedy McMahon. The crowd popped huge when they heard Vince's name. She left to end it.
Analysis: They followed the same formula with the show opening promo, but in this case it made a lot of sense based on what happened at TLC. Stephanie had plenty of reason to be mad, Reigns did great as the defiant babyface and the crowd was firmly behind him. The angle on Sunday night worked, so they were smart to follow it up with this. A Mr. McMahon appearance is so rare these days, which is why the crowd reacted in a big way. Good way to start the show.
The new Intercontinental Champion Dean Ambrose is in a match up next.
(Commercial)
Dean Ambrose vs. Dolph Ziggler
This is not for Ambrose's new IC Title. Cole mentioned it's been over year since Vince McMahon has been on Raw, so that shows how important his appearance is. They started the match with a slow pace with each guy going for submissions. Knee to the ribs by Ambrose. Ziggler nailed a clothesline, corner splash and then Ambrose came back with a clothesline that sent Ziggler out of the ring. Ambrose nailed him with a suicide dive to take out Ziggler outside the ring. Back in the ring, they each got a couple of nearfalls and Ziggler avoided Dirty Deeds. Commercial with both guys in the ring, which is rare for a commercial.
(Commercial)
Back from break, Ambrose was on the top rope, he jumped off and Ziggler nailed him with a dropkick for two. Ziggler nailed the Fameasser for two. Ambrose avoided a Superkick and planted Ziggler face first with a slam for two. Ambrose with a missile dropkick, corner clothesline and bulldog or two. Ambrose was frustrated that he couldn't win. Ziggler avoided an Ambrose attack, then Ziggler nailed a Superkick and Ambrose bounced off the ropes with a clothesline. Here comes Kevin Owens. He tossed Ziggler out of the ring, so the ref rang the bell after 13 minutes.
Match Result: No Contest (Ambrose by DQ)
Analysis: *** A damn good match up until the finish and it's not a finish that bothers me because it makes sense for Owens' character to do what he did. They did an excellent job of getting some nearfalls. Neither man hit a finishing move, yet the nearfalls worked and both guys were great in terms of reacting to the falls as well. I like Ambrose vs. Ziggler matches. Perhaps this will lead to a triple threat feud for the IC Title.
Post match, Owens attacked Ambrose with punches. Owens nailed Ambrose with the Popup Powerbomb and then Owens grabbed the IC Title that he lost on Sunday. Owens nailed another Popup Powerbomb on Owens. Ziggler went after Owens, but Owens kicked him in the knee to knock him down. Owens nailed Ziggler with a Powerbomb onto Ambrose. Crowd did a huge "ohhhh" reaction. Owens left. JBL put him over saying that's how you make a statement.
Analysis: That was a vicious attack by WWE's best heel. Yes I call him the best heel even though he's not booked that way all the time. I'm still surprised that Owens lost the IC Title, but it might be for the best if Owens gets elevated without the title. I'm also fine with them having more matches and possibly having Ziggler involved to make it a triple threat match as well.
A replay of the Stephanie/Roman promo aired. It was 30 minutes earlier and we need a reminder?
The announcers put over the great Ladder Match at TLC. It was the match of the night and Kalisto had the spot of the night as well. The New Day are on the show later.
(Commercial)
Owens was shown backstage after what he did in the ring. Jojo tried to interview him. He said he doesn't have to justify himself to her or anybody. He said he's going to drive Dean Ambrose insane, put him in an institution and take back "my" Intercontinental Title.
The ECW foursome of the Dudley Boyz, Tommy Dreamer and Rhyno were backstage. Bubba talked about how they have been beat up before and they might get beat up again, but they always get back up. Clips were shown of the Dudleys in ECW. Then Dreamer spoke about how it all started in Philly as images of him in ECW were shown. D-Von said they've spilled enough blood, sweat and tears to last a lifetime. Rhyno said a little more won't hurt. Bubba told Bray Wyatt to bring his family and they'll bring theirs. D-Von said we'll take this city to the extreme. The crowd popped for it.
Analysis: Good promo by the ECW group in Philly, which is of course the city where ECW was most popular and based out of for the majority of their run.
(Commercial)
Stephanie McMahon was shown backstage getting ready for her father's arrival. She told a woman backstage to get ready for him.
R-Truth did his rap on the way to the ring.
Bo Dallas vs. R-Truth
Dallas knocked down R-Truth with a shoulder tackle. A limo pulled up to the arena with Vince McMahon walking out. The crowd cheered. Stephanie welcomed him. Vince told her to tend to her husband and Vince will handle that in the ring. The guys in the ring stopped because they watched Vince's arrival. The match continued at a slow place until Vince McMahon's music hit and the crowd went wild. Vince did his power strut to the ring. The guys in the ring stopped. Vince had a microphone, told them to stop the match and to get the hell out of the ring. They left along with the ref.
Match Result: No Contest
Analysis: Match of the year! I don't know what else to say. At least the pop for Vince was huge.
Vince did a promo about how there's a guy in the back that's sweating because he doesn't know what he's going to do standing in the presence of VKM while noting that he might as well be in the presence of God almighty. What a humble guy! Vince went over to ringside by the announcers, he was offered a metal chair, he yelled at the guy to get him the leather chair and Vince sat in the leather chair. Vince said Roman's going to sweat more. Commercial time.
Analysis: What a good businessman he is for waiting for a commercial break.
(Commercial)
Vince McMahon Confrontation With Roman Reigns
Back from break, Vince was still seated at ringside. He yelled at a guy at ringside to "let the bastard sweat" with regards to Reigns. He got up out of the chair and went into the ring. Vince told Reigns to come out there to take his medicine. Then he was more forceful: "Get your ass out here."
Reigns walked down the entrance ramp like a normal wrestler instead of walking in through the crowd like usual.
Vince said he could tell Roman's intimidated and he knows he has a presence about him. Vince noted that Roman is standing here while his son-in-law (Triple H) is in Connecticut suffering. Vince told Roman to apologize. Roman shook his head no while the crowd chanted "no" as well. Vince told Roman to get down on his hands and knees to apologize, but Roman shook his head no again. Vince noted how there was a time when he would beat an apology out of him. Roman laughed. Vince was mad that he thought it was funny and Vince took off his coat, which led to cheers from the crowd. Classic Vince!
Sheamus' music played as the WWE Champion stood on the stage. Sheamus wants the pleasure of beating an apology out of Roman Reigns himself. He sucked up to Vince by saying nobody should respect Vince or the McMahon family. Sheamus tried to continue, but the fans chanted "you look stupid" at him and he noted that they paid to see him, so what does that make them? Good comeback. Sheamus wanted to challenge Reigns to a match tonight. Sheamus reminded Reigns that he beat him at Survivor Series in 5:15 and also at TLC. Sheamus said everybody knows that he can beat Reigns at any time. Sheamus suggested putting the WWE World Heavyweight Championship on the line. Fans chanted "yes" for that.
Vince asked the fans if they want to see a championship match tonight. They cheered. Vince noted that the people fall for that "every freaking time" and said there's no chance in hell. Roman grabbed the microphone. Some fans tried an "asshole" chant although it didn't pick up. Roman: "Why not, old man?" Roman said that Vince used to have grapefruits, but it sounds like he has shriveled up prunes now. He noted that Vince is 70 years old and time is passing him by.
Vince: "You son of a bitch! You've got your match…on one condition. If you don't become WWE Champion tonight…you're fired." Vince extended his hand for a shake, then he kicked Roman in the groin and left. Sheamus was laughing at the top of the ramp. That ended the promo. Vince walked up the ramp to hug Sheamus.
Analysis: That was a classic Vince McMahon promo. I loved it. He knows that he's not going to be on TV every week, but he showed that he's still one of the best talkers in wrestling history and knows how to get a huge reaction with everything he does. Announcing a WWE Title match is a huge deal. My thought when they announced it was that Reigns was going to win because I didn't think they'd do a firing angle with him especially with the Slammys next week. Plus, I hate firing angles and I figured they would know better than to do another one of those angles.
An 8-man Extreme Rules match is coming up later with Team ECW against The Wyatt Family.
(Commercial)
PLUG TIME: We launched the brand new, weekly TJRWrestling Podcast recently. My good friend Rey is co-hosting with me. Go check out and bookmark our Podbean page where we will upload new episodes every Wednesday morning. For iTunes you can click here or do a search for "TJRWrestling" (all one word) or "John Canton" and it should come up. All of our new episodes as well as previous episodes go up on our Podbean page so make sure you check that out on a regular basis.
Ryback & Jack Swagger vs. Alberto Del Rio & Rusev (w/Lana)
These guys were paired off in singles matches at TLC, so of course we get a tag match on Raw. Ryback hit a delayed suplex on Rusev. Then Del Rio tagged in and worked over Ryback, but Ryback dropped him with a suplex. Del Rio nailed an enziguiri kick to the head of Ryback. The heels made some quick tags as they worked over Ryback in their corner. The crowd wasn't into it. Rusev nailed a dropkick on Ryback. A mild "We The People" chant started. After a few minutes of getting beat up, Ryback nailed a belly to belly on Rusev and a hot tag to Swagger. Swagger was on fire working on Rusev with an overhead slam followed by the Swagger Bomb out of the corner, but Rusev got his foot up and Del Rio hit a Backstabber on Swagger. Ryback kicked Del Rio. Rusev sent Ryback out of the ring. Lana was on the apron to distract the referee. Del Rio nailed a kick to Swagger's head that the ref didn't seeand Rusev hit a Superkick for the pinfall win after 7 minutes.
Winners by pinfall: Alberto Del Rio & Rusev
Analysis: *1/2 It was a pretty basic match. A short tag match to put over the heels in the League of Nations. Faces are booked like idiots while the heels are smart. The crowd didn't seem to care because the faces were both losers at TLC and are usually booked as losers. Fans don't care about the losers. JBL was commenting that the League of Nations may be unstoppable. That's laughable, but they have to try to put them over as a strong group.
Where's King Barrett? Nobody mentions him. Apparently he has some injury so that's why he's out.
Sheamus vs. Reigns for the WWE Title is up later.
(Commercial)
Adam Rose did his "Rosebush" segment. He mocked Ric Flair's divorces while saying Charlotte has a long way to go to be like her father. What's interesting about that is she's not even 30 yet and has been divorced twice while Ric has four divorces. Then he mentioned Tommy Dreamer being mad about Rose making fun of his head, so Rose said he didn't realize Dreamer's skin was as thin as his hair. A shot of Dreamer's bald spot was shown.
Analysis: These segments are always bad, but at least it's only about 30 seconds long. That was a little better than the previous segments he did.
The Miz walked out before Neville's match with Tyler Breeze could begin. Miz sat down in a director's chair at ringside for this match. He's got a story going with Neville.
Neville vs. Tyler Breeze (w/Summer Rae)
Neville applied a headlock and Miz encouraged him. Miz did an armdrag followed by a kick to the leg. Miz told Neville to do a suplex, but Neville didn't do it. Forearm shot by Neville gets two. Breeze kicked him to take control. Breeze nailed a forearm shot as Miz encouraged Neville while Breeze applied a headlock. Neville countered a DDT by shoving Breeze, then he nailed some kicks including an enziguiri kick to the head. Breeze stunned him on the top rope. Miz yelled "take it from the top" to distract Breeze. Neville nailed a kick to knock down Breeze. Neville nailed the Red Arrow splash off the top rope for the win after five minutes.
Winner by pinfall: Neville
Post match, Neville posed while giving Miz a look as if to say he did nothing. Miz was celebrating at ringside like he was a major factor in this.
Analysis: *1/2 A short match for two really good performers that could have used more time to have a match that meant something more. The crowd wasn't into it that much since neither man is in a current storyline. There was a great reaction to Neville's Red Arrow like usual. WWE has to think about what they are doing with Breeze. Summer needs to interfere or at least tease it because doing nothing isn't helping anybody.
The New Day will be there later.
(Commercial)
Backstage, Neville told Miz he didn't want his help. Miz said that he could get Neville a role in Star Wars episode 8. He said he can make Neville a big star like he did with Daniel Bryan. Miz asked Neville to teach him his accent so that Miz can be the next James Bond. Neville told Miz not to pull a stunt like he did earlier because he'll shove that light saber where the sun don't shine.
Analysis: At least they are giving them a storyline. Whether it works or not, I don't know. Too early to tell.
The Wyatt Family did a promo in a darkened room. All four guys spoke. Wyatt said that they are the angels of the dirt. He told the Dudleys, Dreamer and Rhyno that they will bury them in the same city they were born.
Analysis: I liked that line by Bray at the end. They weren't literally born there, but that's where ECW was born, so it made sense that way.
The Dudley Boyz, Rhyno and Tommy Dreamer made their entrance for the Extreme Rules tag match after the break.
(Commercial)
The four members of the Wyatt Family made their entrance.
Extreme Rules Match: Team ECW (The Dudley Boyz, Tommy Dreamer & Rhyno) vs. The Wyatt Family (Bray Wyatt, Luke Harper, Erick Rowan & Braun Strowman)
Anything goes in this match. No tags. They started brawling from the beginning. Dreamer tossed weapons into the ring. Bubba nailed Harper with a trash can. Strowman came back to take out Bubba. Most of the guys were brawling outside the ring, so Bubba slammed Rowan and D-Von hit the Whassup headbutt off the top to the groin of Rowan. Harper took down both Dudleys with kicks to the face. Dreamer nailed Harper in the head with a kendo stick. Strowman took down Dreamer with a clothesline. They did a Tower of Doom spot out of the corner with Bubba giving Harper a suplex while Rowan did a Powerbomb.
(Commercial)
Back from break, a replay showed Rhyno getting sent off the apron and through a table at ringside. Rhyno made a comeback by tossing Wyatt into a trash can between the turnbuckles. Dreamer nailed a running corner dropkick onto a trash can on Harper. Outside the ring, Strowman ran at Bubba, he moved and Strowman went flying over the announce table. On the stage, Dreamer put Harper on his shoulders and drove him through two tables that were set up off the stage. It looked like a painful landing for both guys. Fans chanted "this is awesome" as Bubba fought with Wyatt into the crowd. Strowman went after Bubba. Dreamer came over for the save, but Strowman picked him up and drove Dreamer through the barricade at ringside. That spot looked brutal. Bubba Ray took off the cover of the announce table and tossed it on Wyatt. Harper and Rowan attacked Bubba with weapons like kendo sticks and crutches. Harper was in the ring, slammed a kendo stick in the ring, then it bounced to Bubba and he went after Harper. The Dudleys went after Harper, but he knocked down Bubba with a boot to the face. Harper set up a table in the ring, which was a mistake because the Dudleys put him through the table with the 3D. D-Von tried to pin, but Wyatt pulled D-Von out of the ring and hit Sister Abigail on him. Rowan took down Bubba with a spin kick. Rhyno took down Rowan with a belly to belly suplex. He wanted the Gore, but Wyatt nailed a Sister Abigail on Rhyno. Another "this is awesome" chant by the crowd. Rowan put Rhyno on a table in the ring, then Rowan jumped off with a splash and drove Rhyno through the table. Rowan covered Rhyno for the win.
Winners by pinfall: The Wyatt Family
Analysis: ***1/4 What a fun match! That was a very good brawl that the crowd was emotionally invested in from start to finish. Great effort by all eight guys. The older ECW guys looked awesome and the crowd loved them. The Wyatt Family found a way to work together to get the win. I liked that Rowan got the deciding pinfall for his team since he's usually the guy that gets pinned when they lose, so this is a way to put him over. Since the Wyatt Family beat these guys two nights in a row, that likely ends the feud. We knew going into it that the Wyatt Family would win the rivalry since they're the younger guys. The good thing is they were able to put on two entertaining matches on back to back nights. The Wyatt Family are back to being a dominant force.
Another recap of the Reigns stuff from earlier.
The New Day are up next.
(Commercial)
Next week the Slammy Awards show is on Raw. For more info on how to vote visit wwe.com/slammys2015 and it'll explain it there. I can't say I care enough to vote, but the Johnny Awards are coming soon. I haven't decided what day I'll post my 7th annual Johnny Awards, but it will be before the end of 2015.
Don't You Dare Be Sour Because New Day Rocks
It's time for some New Day. The trio of Xavier Woods, Big E & Kofi Kingston walked out with their Tag Team Titles and they weren't in their ring gear – they wore red jumpsuits. Kingston said if you missed it last night, here's a recap. Some images were shown from the match. Big E: "Yeah I'm strong." Then they showed Kalisto's Salida del Sol spot on Jey Uso. The final image showed Kingston pulling down the titles with E noting it was Kofi's first ladder match win. Kingston said he woke up this morning like he was hit by a mack truck and fans chanted "New Day rocks" for them. Big E said that surviving a match like that will change perspective. Big E called out The Usos to talk.
The Usos made their entrance and they entered the ring. Kingston said they aren't there to fight. Woods said that the Usos earned their respect. They wanted to bury the hatchet right now and called for a truce. The New Day extended their hands for a shake. Big E said it's time to bring out the Lucha Dragons.
The Lucha Dragons entered the ring as well. Nice "Virgil" sign in the crowd. Kingston praised Sin Cara for sacrificing his body and said that's why they are his son's favorite tag team. Kingston told Kalisto he had no idea how he's standing on his own two feet right. Kingston praised Kalisto as one of the toughest superstars in WWE. Kalisto wondered about when Woods threw the trombone at Kalisto's back when he climbed the ladder. Sin Cara mentioned how that didn't air in the highlight reel they showed.
Woods apologized said he is sorry for throwing the trombone at Kalisto. Jey mentioned that he's heard better apologies from his three year old. Woods said they took the tag team division to the next level and there's nothing anybody can say to oppose that. Woods said they didn't do that match for us – we did that for them – he pointed to the fans and the crowd cheered.
The three New Day guys wanted handshakes. They all shook hands. Woods encouraged the fans to give it up or the other teams. Woods said they were completely sincere in everything they said, but it's all about The New Day and the fact that they are still the WWE Tag Team Champions. Then they danced to their celebration. Woods even did some handstands in the ring. The Usos and Lucha Dragons went back in the ring to attack them. The faces all cleaned house as they hit Salida del Sol, the Swanton Bomb and the top rope splash. They cleared the ring of The New Day.
Analysis: That was a fun segment. The New Day's promo was great like usual. They made it like a babyface promo and then went heelish at the end even though the crowd was mostly cheering them. It may be hard to keep New Day heel for the long term.
Charlotte, Becky Lynch and Ric Flair walked to the ring. Of note, when Lynch wanted to do the pinky swear thing, Charlotte did it with Ric instead of Becky. So mean. I guess. Do adults really do that sort of thing? I don't think so. Anyway, Becky played along with it because babyfaces are dumb and can't see turns coming.
(Commercial)
This week on Smackdown it's Dolph Ziggler vs. Kevin Owens.
The trio of Sasha Banks, Tamina & Naomi were in the front row with "tickets" even though where they were sitting wasn't a spot with seats because it was in the aisle. Why would WWE employees need tickets? No idea.
Charlotte & Becky Lynch (w/Ric Flair) vs. Brie Bella & Alicia Fox
Brie took control of the action when she tripped Charlotte when Charlotte was on the turnbuckle ready to do a move. Brie with a chinlock. Brie hit some kicks for a two count. Another rest hold by Brie. Charlotte broke free as fans chanted for Sasha. Lynch unloaded on Fox with punches and a standing side kick. Lynch hit an overhead suplex that led to Brie going into the ring to break up the pin. Fox ran the ropes, Flair tripped her up (the ref was looking the other way) and Lynch applied the Disarmer armbar for the submission win after three minutes.
Winners by submission: Charlotte & Becky Lynch
Analysis: * A short match that was pushing the story of Charlotte turning heel even though Lynch is still a face. What they're likely going to do with this story is have Charlotte really turn against Lynch and probably have them face off in a Royal Rumble match for the title. There's over a month until the Rumble, so plenty of time to build it. This felt like earlier this year when the divas were in short matches all the time.
Sheamus vs. Reigns for the WWE Title is coming up later.
(Commercial)
There was a WWEShop segment with Titus O'Neil and Darren Young shilling WWE merchandise. Fast forward.
There was another recap of Roman Reigns losing to Sheamus at TLC and then attacking Triple H post match.
Backstage, Vince McMahon was shown talking to Sheamus, Del Rio and Rusev. No Barrett because of some injury.
(Commercial)
There's a big WWE Week on USA Network: The Miz and Paige star in the Santa's Little Helper movie on Sunday night, next Monday are the Slammys on Raw, next Tuesday is a live Smackdown and next Wednesday is the Tribute to the Troops show.
Vince McMahon was seated in a leather chair at ringside. Too bad he's not on commentary to yell "What a Maneuver" during the match.
The WWE World Heavyweight Champion Sheamus made his entrance first. Insert my complaint about how the champion should come out last. Vince was excited to see him.
Roman Reigns entered through the crowd like he usually does. This is the third time he has had to walk to the ring. They said that Roman Reigns is on ESPN Sportscenter with Jonathon Coachman on Tuesday night at 9pmET. What a bad thing to plug before a match for a guy that is "fired" if he loses. Just say the WWE Champion will be on whoever it is rather than specifically saying Reigns. I know Sheamus was on before, but it's better than what they said here.
WWE World Heavyweight Championship: Sheamus vs. Roman Reigns
If Reigns loses then he is fired. The announcers were saying this was Reigns' last chance, which is pretty laughable, but I guess they have to push the ridiculous story. They brawled outside the ring a bit with Sheamus giving Reigns a suplex into a slam onto the announce table. It wasn't strong enough to make the table break. Here's a commercial.
(Commercial)
Back from break, Sheamus had a chinlock. Reigns fought back with clotheslines (what else), but Sheamus was able to send him out of the ring. Reigns tripped up Sheamus by the ropes. Reigns nailed the Drive By kick. Boot to the face by Sheamus stunned Reigns. Both guys were selling injuries from the night before. Reigns gave Sheamus a Samoan Drop off the second rope for. Vince reacted to it as if he was saying "one, two, he got him, no he didn't get him!" on commentary. Sheamus came back with a running knee for two. Cole: "That was almost Roman Reigns' career before he kicked out at two." Yes because guys get pinned off knee lifts. Sheamus was bleeding from his nose. Reigns did his rollup into a Powerbomb spot for two. Reigns went for the Superman Punch, but Sheamus avoided it and countered into a Powerbomb-like move for two. Sheamus applied the Cloverleaf submission move. I was having visions of Vince calling for the bell like Survivor Series 1997, but that didn't happen. Reigns got to the ropes. Reigns connected with a headbutt, he nailed some punches, Sheamus hit a stun gun to stun Reigns on the ropes, but Reigns bounced off with a Superman Punch. He covered for one…two…but Vince pulled ref John Cone out of the ring. The crowd booed.
Reigns was furious in the ring. The crowd hated it. Vince told the ref to sit in the chair. Sheamus tossed Reigns into the ring post and hit White Noise. That earned a two count. Vince pulled the ref closer to him to give him orders. Sheamus shoved Reigns out of the ring, which led to Rusev and Del Rio to come down to the ringside area. Reigns nailed Del Rio with a Superman Punch. Rusev nailed Reigns with a superkick. When Rusev rolled Reigns into the ring, Reigns knocked him off the apron with a Superman Punch. Reigns avoided a Sheamus attack and nailed him with a Superman Punch. The crowd was going wild at this point. Reigns saw Vince on the apron, so he nailed him with a Superman Punch too. When Reigns turned around, Sheamus hit him with a Brogue Kick for a one…two…no. Amazing nearfall there. Most people thought that was it, but Reigns kicked out again. Sheamus charged in again, but it didn't work because Reigns met him with a Spear. Reigns covered for the one…two…three. New WWE Champion after 18 minutes.
Winner by pinfall and NEW WWE World Heavyweight Champion: Roman Reigns
Analysis: ***1/2 That was a very entertaining WWE Title match. It's not a match of the year contender, but it was very memorable. Two nights in a row these guys went all out to put on a competitive match and they delivered again. The crowd was so into it by the end of the match too. It was a story similar to see TLC because they weren't into that match from the very beginning, but they were so impressed by the work of the performers that they got into it. It's an example of winning over the crowd with their work. The presence of Vince McMahon helped so much. When Reigns knocked him out with the KO Punch it was the loudest ovation of the match. Vince knew that Sheamus wasn't really connecting as the top heel, so that's why Vince was needed to take a big bump just like Triple H was needed a night earlier even thought that was after the match. It's smart booking, which is something WWE hasn't done well of late, but they figured it out these last two nights. Credit to Reigns and Sheamus for two above average matches two nights in a row.
Post match, Reigns was handed the WWE Title by the referee. Cole made a good point about how in January in the same arena, Reigns won the Royal Rumble and in this same arena he becomes WWE Champion. What Cole didn't say is that Reigns was booed after he won the Rumble and now he's getting cheered. That's what happens with good booking. JBL was ranting about how Reigns has hell to pay for what he has done. Reigns looked over a fallen McMahon, who was still lying on the side of the ring. Reigns kicked him to the ground. Replays aired of the finishing sequence.
Reigns celebrated with the WWE Title some more. The fans kept chanting for him as Cole signed of saying that Roman Reigns' Era has arrived in WWE. Reigns did a final pose on the apron as the show ended.
Analysis: They did a really good job of showing a long celebration for Reigns and the pop from the crowd was strong too. It's important to do that sort of thing instead of just signing off right after. A WWE Title change on Raw is so rare that it needs to be treated like a big deal.
Sheamus' WWE Title reign was only 22 days long. Not very impressive. He likely wouldn't have won the title if Seth Rollins didn't get hurt, so 22 days is longer than nothing I guess.
Great performance by Vince McMahon all night long. Taking that Superman Punch was huge. The fact that fans cheered Reigns punching a 70 year old man shows that McMahon is still a classic heel. It was as if Vince was saying that if we (the company) want to put this guy over then I better do it myself. He put Reigns over huge just like Hunter did on Sunday. It worked both times.
What's next for Reigns? I think he'll keep the WWE Title for a while. I believe that (see what I did there?) WWE wants to see what he can do as champion. Remember that the plan was to put the title on him at Survivor Series if Seth Rollins wasn't hurt, so now they will go back to that plan. I think he'll beat Sheamus in a rematch either next week or the first Raw of they year. Then they can do Reigns vs. Triple H for the WWE Title at Royal Rumble with Reigns winning. Have Brock Lesnar win the Royal Rumble, so he faces Reigns at WrestleMania again in a face vs. face match while John Cena faces The Undertaker and those are the top two matches. I could be wrong of course, but that's what I think they might do. I think Reigns is going to have a really long WWE Title reign now similar to John Cena's first one in 2005. This is technically Reigns' second WWE Title run since he won at Survivor Series. I just think this is the one that will be much more significant.
On Sunday night I wrote that WWE finally got the booking right in terms of how they used Reigns. It continued on Monday night. Some people may complain about how they did a title change on Raw, but I don't mind it one bit. They should do that sort of thing more often. Put more title matches on television (all the titles) and don't be afraid to do title changes either. While WWE PPVs are important, so is Raw and you need to have big moments in order to keep fans interested in it every week.
Three Stars of the Show
1. Roman Reigns
2. Vince McMahon – The old man did a great job. He reminded us why he's one of the best talkers and heels ever.
3. Sheamus
The Scoreboard
9 out of 10
Last week: 4
Last 5 Weeks: 4, 4.5, 4, 6.5, 7
2015 Average: 5.76
2015 High: 9 (May 4)
2015 Low: 3.5 (September 28)
Final Thoughts
I'm giving it a 9 out of 10.
– Best Raw of the year. At least it's tied with the Raw from May 4, which I don't particularly remember right now, but I gave it a 9/10 back then.
– Three matches over three stars on the same show is a welcome sight. They can do that every week if they just let the performers get time to show what they can do.
– I really liked Vince's promo. It's been over a year since he's been on Raw and it's been longer than that since we've seen him in Mr. McMahon heel form, so it was a nice sense of nostalgia seeing him act like that again.
– There were some things that could have been booked better, but they are really just minor gripes. I had fun watching this show. That's how we're supposed to feel.
– Good job by WWE in booking two great shows in back to back nights with TLC and Raw was even better. The momentum needs to continue although the Slammy Awards are usually a boring show, so the greatness may not last too long.
– For now at least let's be happy. This was a lot of fun. Even the tough Philly fans loved it as they should have.
—
That's all for this week.
Thanks for reading. Go St. Louis Rams. Go Toronto Raptors.
John Canton –mrjohncanton@gmail.com
Twitter@johnreport