The John Report: The WWE Raw Deal 11/23/15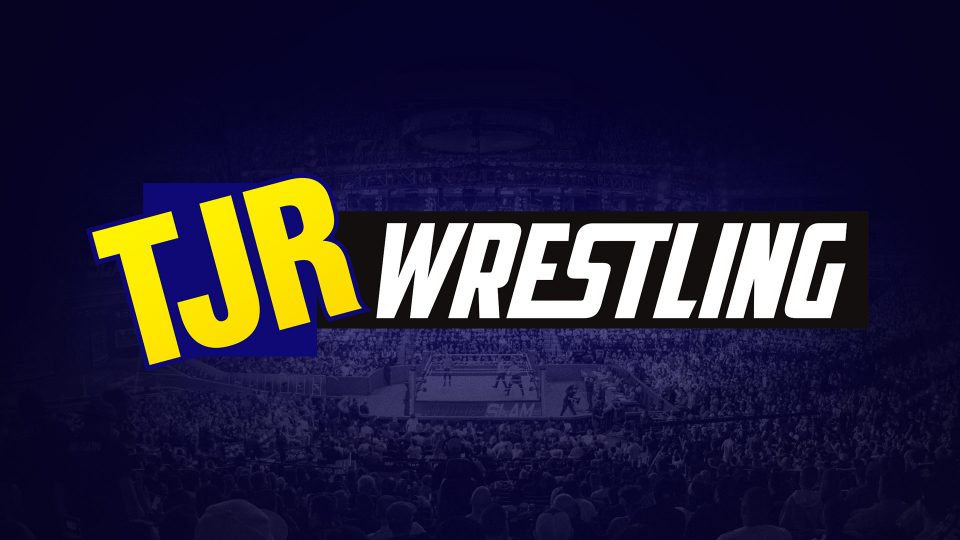 Live from Nashville, Tennessee this is the Raw Deal for episode #1174. Follow me on Twitter @johnreport.
Here's my review of WWE Survivor Series from Sunday. An average show, but it was newsworthy at the end of the night.
There were images shown from Survivor Series with Roman Reigns winning the WWE Title and then Sheamus cashing in the Money in the Bank briefcase to become the new WWE World Heavyweight Champion.
Raw begins with Triple H and Stephanie McMahon for a promo. The announce team of Michael Cole, John Bradshaw Layfield and Byron Saxton welcomed us to the show.
The Authority Introduces The New WWE Champion
Stephanie welcomed us to Raw while Hunter mentioned that a few weeks ago he offered Roman Reigns an opportunity and Roman told Hunter to "shove" his opportunity. Stephanie said that all Hunter was trying to do after the WWE Title was be a good boss and offer congratulations to Reigns. Hunter said he was the first one to offer Reigns congratulations, but in that moment Reigns chose to cheap shot him. The fans cheered. Hunter said that the cheap shot is why Reigns is no longer the WWE World Heavyweight Champion. Hunter said it was a life lesson for us. Your lives are defined by opportunities – the ones you seize and the ones you miss. He introduced us to the man that knows how to seize opportunity…the new WWE World Heavyweight Champion…the Celtic Warrior Sheamus.
The new WWE Champion Sheamus walked out with the WWE Title around his waist. He was in his ring gear with a shirt on. Some people thought he might be in a suit like The Authority, but not at this moment.
Sheamus said it just doesn't get better than this. He thanked the fans even though they weren't supporting him and chanted "you look stupid" at him. He said there was nothing you could say to ruin his moment. Sheamus said that this Roman Empire lasted about 5 minutes and 15 seconds. Sheamus bragged about telling us how he was one Brogue Kick away from becoming the WWE Champion and he proved it at Survivor Series. He held up the WWE Title to ask one question: "Who looks stupid now?" He said it three times.
Hunter said that Sheamus doesn't look stupid. What he looks like is the WWE World Heavyweight Champion. There's the music of Roman Reigns.
Reigns entered through the crowd like usual. He stood on the apron, so Sheamus said speaking of looking stupid it's the former WWE World Heavyweight Champion.
Reigns congratulated Sheamus as the crowd started a "Roman" chant. That's pretty rare. Reigns said he wants his rematch tonight. Fans chanted "yes" for that as Stephanie said she had to break this up. Stephanie said that Reigns' opportunity to make demands was lost when he hit a Spear on Triple H. She told Reigns to back up and get the hell out of her ring. Reigns wondered if Triple H was standing behind her because "H" is scared of him.
Hunter had a long staredown with Reigns. It was probably 30 seconds or so. Hunter said that Spear is why Reigns is no longer the WWE Champion. As far as his rematch, he will only get his rematch when Hunter says he can get a rematch and it won't be on Raw.
The Authority left the ring and Rusev showed up behind Reigns. Rusev hit a superkick to knock down Reigns. That stunned Reigns, so Sheamus capitalized on that moment with a Brogue Kick. Sheamus and Rusev slapped hands as they walked up the ramp together.
Triple H did a promo on the ramp with the others standing beside him. Hunter said he'll get his rematch at TLC PPV in three weeks in a TLC Match against Sheamus. Stephanie set up a match for later on Raw with Reigns taking on Rusev. Reigns just looked on angrily as Triple H's music played.
Analysis: There's the typical 15 minute promo to start the show. I liked the surprise of Rusev coming back. He's missed a few weeks with an injury, but he's back in action and he lives in Nashville, so it's a good spot for him to come back. The TLC match at the TLC PPV is no surprise because they need a big match for that show, so it makes sense to do it there. Prior to Rusev's injury, Sheamus formed an alliance of sorts with Rusev as well as King Barrett, so it wouldn't be a bad idea to have them working together. How about those "Roman" chants? Those are pretty rare. The good thing about this angle is that Sheamus isn't going to be cheered as a cool heel. Fans don't like the guy, so that will benefit Reigns in terms of getting the support of the fans.
The announcers summarized The Undertaker's win with Kane over The Wyatt Family at Survivor Series. The Dudley Boyz vs. Wyatt/Harper is after the break.
(Commercial)
The Dudley Boyz vs. Bray Wyatt & Luke Harper (w/Erick Rowan & Braun Strowman)
The crowd was chanting for tables while the announcers tried to say that the Wyatt Family may be stronger after the loss. Classic wrestling announcer trick to make fans forget about a loss. About two minutes into the match, the Dudleys were in control and the show went to a break.
(Commercial)
Back from break, Wyatt was working on Devon in the ring with a running splash in the corner. There were some quick tags by Wyatt and Harper as they worked over Devon. Wyatt with a suplex, but then he missed a running splash. Bubba tagged in while Harper also tagged in and Bubba was on fire with a back body drop, clotheslines and huge one armed slam. Rowan was on the apron, so Bubba knocked him down. When Bubba turned around, Harper hit a Discus Clothesline for the pinfall win after eight minutes. The Dudley Boys have been wrestling for 20 years, yet were just booked to be idiots that fall for old tricks.
Winners by pinfall: Bray Wyatt & Luke Harper
Analysis: ** A decent match that was pretty basic in terms of the finish since there was one distraction leading to the clothesline ending. I liked that Harper got the win for his team because he got pinned on Sunday, so it shows that he isn't a weak link on the team. Plus, he's the best in-ring performer in the group and I like the guy even more especially after his interview on Chris Jericho's podcast last week. Wyatt really didn't do much in the match. That's okay because it's more important for Harper to look better since he got pinned. As for the Dudleys, they have lost a lot of the momentum they had they had after coming back, but they can provide depth for the tag team division.
Post match, Rowan hit a Full Nelson Slam on Devon. Strowman applied the bearhug to Bubba to knock him out. Wyatt did his upside down corner pose and hit the Sister Abigail neckbreaker on Devon. The Wyatt Family posed over the fallen Dudleys.
Analysis: It was a dominant showing by the Wyatt Family in the match and after the match. No surprise that WWE would book them like that after a loss. It keeps them strong going forward. I'm not sure what their next feud might be, but they could use some victories in a PPV match.
(Commercial)
The announcers talked about the WWE 2K16 video game and then spoke about The Undertaker.
A video package aired about 25 years of The Undertaker. The same video played at Survivor Series.
Sasha Banks walked out with Naomi and Tamina for a match against Becky Lynch. That's after the break.
(Commercial)
Sasha Banks (w/Naomi & Tamina) vs. Becky Lynch
They had some great matches together in NXT, so looking forward to this. Banks quickly took control with the double knee attack against the turnbuckle. Banks hit a knee to the face. She does all the little things right like trash talking and celebrating her moves. Tamina got in a cheap punch while the ref wasn't looking. Lynch got a rollup, then stunned her against the ropes and hit some uppercuts. Clotheslines by Lynch followed by a kick to the face. Lynch with a T-Bone suplex. Lynch was able to apply the Disarmer submission hold, Tamina distracted the ref and Naomi pulled Banks' leg under the ropes. The ref turned back around to force Becky to break the hold. Banks did the ROLLUP OF DEATH~! for the win. It went about four minutes.
Winner by pinfall: Sasha Banks
Analysis: *1/2 A short match that was fine for the time given. I liked Lynch's comeback and she almost got the win, but the numbers game strikes again. It was a lot shorter than I would have liked to see. Banks getting the win is nice even though she had to resort to using the deadly ROLLUP OF DEATH~! finish. Does WWE realize they use that finish too much? I only joke about it because of how often they do it.
Paige interrupted the announcers after the match. They were talking about how they want to see Sasha vs. Charlotte. Paige said she had proof that Charlotte cheated at Survivor Series. She yelled at Cole for interrupting her, which makes me like Paige more than ever. Yelling at Cole is a positive. The replay showed that Charlotte's arm was underneath the rope when she applied the Figure Eight. Paige said Charlotte was like her dad and that she was a dirty player. She's going to show us that Charlotte is an embarrassment like her dad.
The New Day are going to have a country music Jamboree to celebrate their one year anniversary and it's an open challenge. That is next.
(Commercial)
The New Day's One Year Anniversary Celebration Jamboree
The three New Day members entered on pet unicorns with Xavier Woods carrying his trombone like usual. Kofi Kingston had his hair pointing forward like a unicorn. Xavier Woods said they are turning one. Kingston complained about having to spend their one year anniversary in the capital of…he couldn't say it and then Big E couldn't say it. Woods said that it's the capital of country music and they all acted sick at the thought of it. Kingston said that country music sucks. Kingston did a mock country music song and Big E saying "my pickup truck just broke down" and Kingston singing about his doggy going away. Big E ranted about how there are so many songs about tractors. "Nobody wants to hear about your tractors." Woods did his own song saying don't let your babies grow up to be booty. Kingston said country music really sucks, then said "this is me saying this, not my character" and said that country music sucks. Woods said that they are inspired by The Authority's "Power of Opportunity" with Big E noting that it's "P-O-O" and they laughed about poo. See, the little things like that make them especially hilarious. The Lucha Dragons music hit for the open challenge.
Analysis: What a promo. Love these guys. It's ridiculous, but it's fun and it's what this show needs. The comments about country music cracked me up.
The Lucha Dragons came out with Kalisto doing a promo and Sin Cara by his side. If you're wondering, Kalisto is from Chicago, so his English is good. Kalisto said they are there to answer the open challenge. Sin Cara wished them a happy anniversary. The Usos music started up.
Jimmy Uso told The New Day to not leave. Jimmy noted that it's an open challenge. Kingston said the open challenge is a figure of speech. Jey says they are ready or a title shot. Sin Cara noted that they were out there first, but suggested they make it a triple threat match. Big E yelled at them for ruining the jamboree. Woods said the open challenge was cancelled.
A brawl ensued with The Usos and Lucha Dragons hitting moves to knock The New Day out of ring. Woods was the last one left as The Usos nailed him with superkicks. The New Day left and that's it for the open challenge.
Analysis: It was good to see promos from The Usos and Lucha Dragons since those are pretty rare. In order for fans to really get behind those teams, we need to hear from them more often. I assume this is going to lead to a triple threat match at the TLC PPV with one of the stipulations. Maybe they'll do a three team ladder match.
Reigns vs. Rusev is later. Also announced is Charlotte vs. Paige in a Divas Title rematch.
(Commercial)
Charlotte was interviewed by Renee Young. She said she respected Paige as a competitor. She said whether her hand was under the ropes or not, she knows things aren't over. Charlotte said she was ready to face Paige later.
Neville vs. Mark Henry
Henry hit Neville with some headbutts. Henry gave Neville a huge hiptoss across the ring, which led to Neville landing outside the ring. Henry wanted to hit World's Strongest Slam, but Neville escaped and nailed a huge kick to the face. The Miz was shown looking on backstage. Neville went up top and hit a Red Arrow for the win in under three minutes. Henry kicked out right after the three count to make it look like a close finish.
Winner by pinfall: Neville
Post match, Henry shook Neville's hand and said that he respected him.
Analysis: * A short match that looks to be the start of something with Henry, who has said he is going to retire next year. Maybe he'll go heel, but I can see why WWE may want to do something with him. As for that brief Miz cameo, maybe they are going to put him into a feud with Neville.
Stardust was doing a promo about Goldust when Titus O'Neil walked into the set and said he has a nice place. O'Neil did his chant into the ear of Stardust to piss him off. Tag match with Goldust and PTP vs. Stardust and The Ascension is after the break.
(Commercial)
Here's the Raw return of Goldust, who has been out for most of the year after shoulder surgery. He returned at Survivor Series in the Kickoff match as well. It's good to see him back in action.
Goldust & The Prime Time Players vs. Stardust & The Ascension
Stardust didn't want to face Goldust at the beginning. Quick tags by the faces against Viktor as O'Neil suplexed Darren Young onto Viktor. Stardust tagged in and Young hit a belly to belly suplex on him. Viktor made a blind tag, then nailed a running kick to the head and the heels isolated Young. The heels kept on making quick tags to work on Young, who got a boot to the face to create some space. Hot tag to O'Neil, who unleashed on Konnor with shoulder tackles, a clothesline and then a boot to the face. Goldust took out Stardust with a clothesline, Young suplexed Viktor on the ring apron and then O'Neil hit the Clash of the Titus on Konnor for the win. The match went seven minutes.
Winners by pinfall: Goldust & The Prime Time Players
Post match, Goldust did some awkward dancing with them because he's weird like that. Good to see Goldust back.
Analysis: *1/2 I like all of these guys just fine, but it's hard to be that interested in any of them right now. A guy like Stardust could be such a bigger star if only they got rid of the ridiculous Stardust character that is never going to get anywhere. If he went back to being Cody Rhodes they could really do something with him as a face or a heel because guy has so much talent. As Stardust, he's going to be stuck in the midcard wasteland for years. Yes I said wasteland on purpose.
Alberto Del Rio and Zeb Colter will speak up next.
(Commercial)
Alberto Del Rio And Zeb Colter Promo Time
The US Champion Alberto Del Rio and manager Zeb Colter entered for a promo. They did the promo by the announce table since Zeb is in a cart, so he's not going into the ring.
Colter said that even though Del Rio didn't win at Survivor Series, it doesn't make MexAmerica a failure. He said every country has growing pains. Colter said that when they created MexAmerica, people didn't respond very well to it. Colter spoke about how people complained about things on Twitter, Facebook and other things to complain and moan about it. He said people became a bunch of haters. Del Rio spoke in Spanish. Colter translated by saying they tried to teach people humility and tolerance, but we didn't listen then or now. Del Rio said from now on, the borders of MexAmerica are closed forever. Colter said he didn't see a lot of brave faces out there.
Analysis: I like Colter and Del Rio, but this MexAmerica thing is a big miss right now.
Jack Swagger showed up for a promo on the ramp wearing a "We The People" shirt. Fans chanted "USA" for him. Swagger said that Colter used to stand for something and he looked up to that, so did the people. Swagger called him out of touch and old, so Del Rio told Swagger not to talk to Colter like that. More "USA" chants. Swagger said he promises to protect the country against all enemies both foreign and domestic. He walked down to the ring.
Swagger confronted Del Rio in the ring. Del Rio held up the US Title and left. Del Rio left with Colter up the ramp. Swagger led the people in saying "We The People" to end the segment. I still love that Swagger theme song.
Analysis: There was a rumor before Survivor Series that they would do this feud, but then they needed Del Rio in the WWE Title tournament. This was done to set up the match likely at the TLC PPV. It would be better if Swagger was actually used on television more regularly in the past few months, but it's fine as a short feud that Del Rio can win.
Divas Title match up next.
(Commercial)
Paige entered first followed by Charlotte. They got the in-ring intros to put over the importance of the match.
Divas Championship: Charlotte vs. Paige
They did an aggressive lockup early followed by a slap fest. Charlotte applied an armbar with Paige getting to the ropes. Charlotte hit a running knee drop followed by the classic Flair Strut. Charlotte got a boot to the face, then went on the middle ropes and Paige tripped her up to take control. I think Paige has said "this is my house" three times at least and she's got it written on her low cut top as well. She clearly got the idea of pushing her catchphrase. Paige hit a few knee lifts that led to a nearfall. Paige wrapped her legs around Charlotte's head in a submission. Paige with a suplex that sent Charlotte's legs into the ropes. Paige stretched the left leg of Charlotte against the bottom rope. More slaps by Paige followed by a standing side kick for two. Paige with another suplex that sent Charlotte's leg into the rope. Paige did a cool looking leg submission where she bent the left leg of Charlotte and stuck her foot into the back of the knee. They did a double boot to the face spot to knock both of them down and go to a commercial.
(Commercial)
Back from break, they showed a replay of Charlotte nailing a boot to the face. Paige hit a dropkick. Charlotte took her down with some chops. Charlotte did a Spear that knocked them both out of the ring. Paige prevented Charlotte from getting back into the ring and whipped her into the barricade. Paige couldn't get back in time, so the ref called for the bell and the result is a double countout after 15 minutes.
Match Result: Double Countout
Analysis: **1/2 It was similar to the match at Survivor Series in terms of the style and the execution. I thought it was good, but never really great. They are trying to get over submission moves, yet the crowd isn't really into it. What I'd like to see is more of a match with believable nearfalls because there really weren't that many of those, if any. That's a good way to get the crowd into it as well. Both matches didn't have that much crowd support. I like that they got 15 minutes, but it wasn't at the level of some of the NXT women's matches, which are structured in a different way.
Post match, Paige whipped Charlotte into the stairs at ringside. Paige cleared off a monitor on the announce table and applied the PTO submission hold on the table. This is the second time she's done it on the table as if that makes it more deadly. It's a submission hold, so it doesn't matter where it is. Charlotte sells things by opening her mouth really big and yelling. Too much yelling. Not as bad as Kelly Kelly used to do, though.
Analysis: The feud must continue apparently. Should lead to another match at TLC possibly with a stipulation. Perhaps they'll do a title change because I don't think Charlotte is connecting that well as a face champion. What happened to Becky Lynch? Isn't she Charlotte's friend? No save at all for Charlotte is pretty weird. I doubt it means Lynch is turning, but for the sake of storyline continuity she should be out there making the save. It's not like she should be selling from her short match from earlier.
Reigns vs. Rusev later.
(Commercial)
This week on the Thanksgiving Smackdown it's Del Rio vs. Swagger.
Heath Slater was in the ring with a guitar and a microphone talking about how he's the one man band. So this gimmick is still going on? He said he was going to show us what good music was. He complained about country music singers because apparently heel promos on this show is about ripping on the music. Slater cleared his throat. He was about to play when Ryback's music hit.
Ryback entered the ring. Slater hit him in the back with the guitar, which broke. Ryback no sold it and hit a Spinebuster. Clothesline by Ryback followed by Shellshock ended the segment.
Analysis: This show is too long. It was just filler. Slater's actually pretty good in the ring. I wish there was a better role for him and a more frequent spot. Put him in a tag team with one of the many other midcard wrestlers doing nothing. Team up with a guy like Sandow, Rose, Axel or somebody else. These guys are in WWE because they have skills. Use them. It's better than doing nothing. What does the creative team do all day if they can't come up with creative ideas for employees? That's their job after all.
Tag match coming up with Ziggler/Ambrose against Owens/Breeze.
(Commercial)
Dean Ambrose & Dolph Ziggler vs. Kevin Owens & Tyler Breeze (w/Summer Rae)
They didn't even show televised entrances for the guys except for the end of Ambrose's entrance. Crowd chanted "Fight Owens Fight" when Owens was in there and then Owens tagged out when Ambrose was legal. Ziggler hit an elbow drop on Breeze, but Breeze came back with a jumping kick to the head. Owens stomped away on Ziggler as the heels took control. JBL got in his "prizefighter" phrase that he says about Owens in every match. Ziggler tried to fight out of the corner, but Owens stopped him. Then Ziggler connected with a dropkick on Owens. Hot tag to Ambrose against Breeze. Clothesline by Ambrose sent Breeze over the top to the floor. Ambrose hit a suicide dive outside the ring that looked better than usual. Back in the ring, Ambrose with a neckbreaker and missile dropkick. Breeze gets a rollup for two, Ambrose clothesline and Ziggler hits a superkick on Owens to take him out of the ring. Owens tossed Ziggler into the barricade. Ambrose hit Dirty Deeds on Breeze for the win while Owens watched it happen. The match went six minutes.
Winners by pinfall: Dean Ambrose & Dolph Ziggler
Analysis: ** Good match that was a bit rushed. I like all four guys, so I would have liked to see them get more time. If they cut out five minutes of the divas match and put it towards this match it would have helped. I guess the story is that Owens didn't help Breeze, but with JBL pointing out he's a prizefighter that makes sense since Owens doesn't care about some random tag match. Ziggler lost at Survivor Series while Ambrose lost in the finals, so of course they got their wins back. It sucks for Breeze, though. There's likely going to be an Owens/Ambrose match at TLC in a few weeks.
There was some skit with JBL, Mark Henry and El Torito trying to decide what they should eat. It led to a dream sequence with Torito doing JBL's entrance. Some dude showed up with a burger and Mark Henry ate it. It was a commercial for Carl's Jr. food.
Analysis: This show is so long that they have time for awful skits like this. Serenity now!
The photos of Sheamus winning the WWE Title that aired at the start of the show aired again because they love to replay things. Also a reminder that at TLC it's Sheamus vs. Reigns in a TLC Match for the WWE Title.
Rusev made his entrance for the main event. Then the WWE Champion Sheamus entered to be in his corner. They mentioned Sheamus on ESPN Sportscenter on Tuesday night.
(Commercial)
Roman Reigns entered for the main event.
Rusev (w/Sheamus) vs. Roman Reigns
I remember earlier this year when this match happened and it was a big deal. It doesn't feel like that anymore. Sheamus sat in a chair at ringside, but he wasn't on commentary. Reigns hit an uppercut followed by a neckbreaker for two. Rusev took control of the action with a boot to the face, but then Reigns knocked him down with a kick of his own. Cole was talking about Rusev having a loose alliance with Sheamus, which is true. Reigns tossed Rusev into the barricade and it's time for a break.
(Commercial)
Back from break, chinlock city time with Rusev grounding Reigns. Rusev dumped Reigns out of the ring and Sheamus hit a forearm smash to knock him down, which the ref didn't see. Rusev continued to work over Reigns in the ring with his slow paced offense. This is so boring as he does basic kicks and chinlocks. Fans chanted "Let's Go Roman" so at least it's effective in terms of getting Reigns some crowd support. Reigns ran the ropes, Sheamus tripped him up, the ref saw it and the ref tossed Sheamus from his spot at ringside. I like that kind of thing because if the ref sees it then he should send the guy to the back. Good way to pop the crowd too. Reigns got a rollup, but it's not enough to win because it's not a divas match, so he followed it up with a Samoan Drop. Leaping clothesline by Reigns and then the clothesline-fest in the corner. Rusev came back with a spinning heel kick that used to be the finisher of Tyler Breeze, but it isn't anymore. Rusev went up top and hit a headbutt for a two count. Very good nearfall there. Rusev looked good doing that move too. Rusev did his big yell and Reigns hit his Superman Punch for a two count. Another good spot there. Outside the ring, Rusev nailed a Superkick and tossed Reigns into the barricade two times. Fans chanted for Roman again. With Rusev on the apron, Reigns hit a series of knee lifts and another Superman Punch leading to Rusev bumping off the apron onto his back on the floor. Reigns hit the Drive By dropkick. Then Reigns turned back around and King Barrett showed up out of nowhere to hit the Bull Hammer elbow on Reigns. The referee called for the bell after 19 minutes.
Winner by disqualification: Roman Reigns
Analysis: *** The last few minutes of the match were pretty good, but it was too slow early on. I liked that they had some believable nearfalls in there. Give them credit for hitting some big moves that led to some cool moments towards the end of the match. You could hear the crowd come alive as they set up those spots too, which is the sign of an entertaining match. If they shaved off about five minutes they probably would have had a better match. Other matches on the show could have used more time while this one could have been shorter.
Post match, Barrett tossed Reigns in the ring. Then Barrett grabbed a chair and tossed it into the ring right to Reigns because he's an idiot apparently. Reigns hit Barrett in the ribs with the chair. Rusev went to use the chair, but Reigns hit an uppercut punch on him followed by a chair to the back. Reigns hit Rusev in the back several times. Sheamus came back out, but Reigns hit him in the ribs and then a chair to the back sent Sheamus out of the ring.
Analysis: What a terrible heel attack that was. I get why they did it with Reigns getting the upper hand, but having Barrett slide the chair right to Reigns is ridiculous.
Raw ended with Sheamus backing up the ramp while Reigns stared at him inside the ring. Cole wished us a Happy Thanksgiving (those of you in America anyway) and Raw ended at about ten minutes after the top of the hour.
Analysis: I like the heel trio of Sheamus, Rusev and Barrett together. The problem is they were booked like losers for the last few months. If they were booked stronger then they would have more heat right now, but at least they won't be cheered by the crowd. What WWE has to do is give them wins and put them over as a group. What they will do is have Reigns wrestle Barrett and Rusev several times in the next few months.
Is Sheamus vs. Reigns a compelling WWE Title feud? Not really. Due to injuries and other factors, it's the best thing WWE can do right now. I just hope the booking of it is good. Considering how poor booking has been of late, I have my doubts about the quality of this rivalry.
My feeling is that Reigns is going to win the WWE Title at the Royal Rumble and then either Brock Lesnar or John Cena will win the Rumble match to set up a WWE Title match against Reigns at WrestleMania. I doubt that Sheamus is going to be WWE Champion until WrestleMania. They will probably do a face vs. face match and put Reigns over as the champ at WM against one of those two big names. People will hate it, but I don't blame WWE for doing it because it would legitimize Reigns.
Finally, I hope King Barrett wins a Slammy for worst chair attack ever since he slid a chair to Reigns so he can hit him with it.
Three Stars of the Show
1. The New Day – Happy anniversary!
2. Roman Reigns
3. Rusev
I miss Cesaro already. I hate that he's out with shoulder surgery. They say 4-6 months until he's back too. What a shame. So many damn injuries this year!
The Scoreboard
4 out of 10
Last week: 6.5
Last 5 Weeks: 6.5, 7, 7, 8, 6.5
2015 Average: 5.83
2015 High: 9 (May 4)
2015 Low: 3.5 (September 28)
Final Thoughts
I'm giving it a 4 out of 10.
– It was a bad show that felt longer than normal. They should end it five minutes earlier. I know that ending Raw past the top of the hour has been a thing for about 20 years, but going even longer just makes me want to fall asleep or turn it off. There's so much filler that is a waste of time. I know three hour Raw isn't going away because WWE gets a lot of money for it, but from a creative standpoint it would be nice.
– As I said, I don't feel like Reigns vs. Sheamus is a compelling feud, but at least they tried to tell a story on this show. Reigns is going to have to get through Sheamus' buddies Rusev and Barrett in order to get to Sheamus. It's an easy story to tell with Reigns
– The New Day remain a highlight on the show. I thought their promo was amazing this week although maybe it's because most of the rest of the show was below average.
– Guys like Kevin Owens and Dean Ambrose are great performers who were barely visible on the show. It would have been nice to hear from Dean about losing the WWE Title match. Instead, we got nothing. Owens vs. Ambrose should be a good IC Title feud at least.
– I'm not sure where the Wyatt Family fits into the picture at TLC. They may be off the PPV, which is a shame.
– That commercial for Carl's Jr. was one of the worst segments of the year. I know it wasn't supposed to be serious, but it was really bad.
– This last month of the year is usually pretty weak. In January things get better. I don't blame people for not watching every week. Just keep reading the reviews because I'm not bailing. I just want better shows! Haha.
—
That's all for this week.
PLUG TIME: We launched the brand new, weekly TJRWrestling Podcast recently. My good friend Rey is co-hosting with me. Go check out and bookmark our Podbean page where we will upload new episodes every Wednesday morning. For iTunes you can click here or do a search for "TJRWrestling" (all one word) or "John Canton" and it should come up. All of our new episodes as well as previous episodes go up on our Podbean page so make sure you check that out on a regular basis.
Thanks for reading. Go St. Louis Rams. Go Toronto Raptors.
John Canton –mrjohncanton@gmail.com
Twitter@johnreport