The John Report: The WWE Raw Deal 10/31/16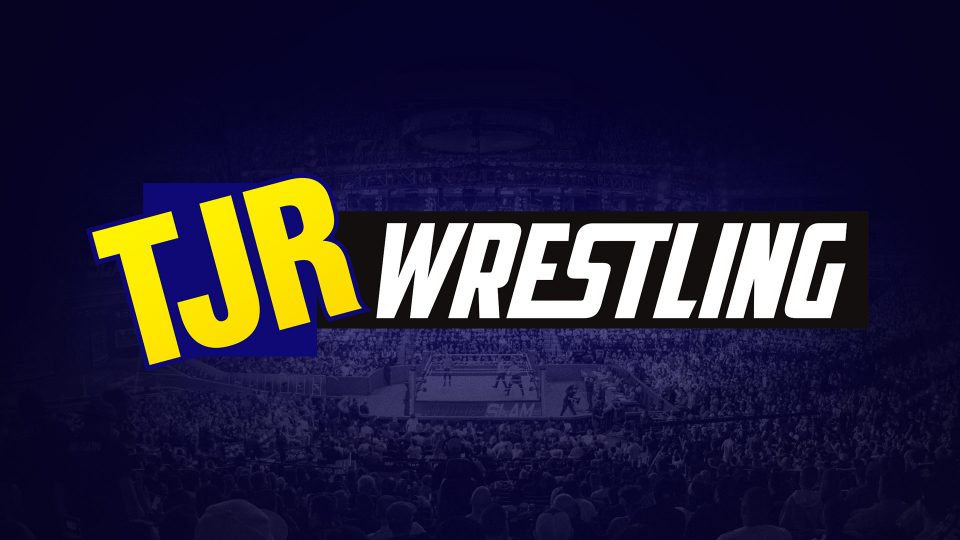 This week's Raw sets up WWE for the road to Survivor Series, which is less than three weeks away. On Sunday night, the Raw brand had their Hell in a Cell event. Here's my full review of the show that included three Hell in a Cell matches. I also wrote an exclusive column for The Comeback about HIAC with more thoughts on the booking of the show.
Live from Hartford, Connecticut this is the Raw Deal for episode #1223. Follow me on Twitter @johnreport.
Raw begins with Bill Goldberg's music playing with the crowd chanting "Goldberg" right on cue. Goldberg was shown walking backstage again while random WWE people were standing there. He emerged from the pyro and smoke to a huge ovation. He was wearing a leather jacket again even though he was sweating a lot when he was in a similar jacket the last time. You don't need the jackets, Bill.
Analysis: It's smart to put him on the first segment. Since Monday Night Football started about 30 minutes after Raw, the thinking is that more people would be watching Raw at this point.
Goldberg stood in the ring to soak up the "Goldberg" chants. He said: "Okay! Brock Lesnar!" He said "three weeks" and was interrupted by Lesnar's advocate Paul Heyman, who delivered his "ladies and gentlemen" introduction.
Heyman walked down to the ring saying that his client is not appreciative of you chanting the name Goldberg. The fans chanted "Goldberg" while Heyman told the fans that they are pissing Heyman off. Heyman said he's not a physical threat to Goldberg, which is why he's comfortable stepping into the ring with Goldberg. Heyman slowly entered the ring saying he had significant backup. I should also credit a reader on Twitter @Damn_Vandal for astutely pointing out how much padding Heyman was wearing around his midsection.
Heyman told Goldberg that his client (Lesnar) is an impatient beast. He put over Goldberg's "streak" over Lesnar at 1-0 and said that Lesnar conquers streaks – just ask The Undertaker. Heyman said his client doesn't want to wait until Sunday November 20th for Survivor Series because his client wants to face Goldberg face to face right here and Heyman introduced Brock Lesnar. The music of Lesnar hit, the crowd went wild and…no sign of Lesnar. By the way, good job Goldberg taking off the coat because he was sweating a lot. He's in great shape.
Heyman laughed when the music stopped. He bragged to say "got you" by fooling people and pointed out the look of disappointment on the face of Goldberg's son. Goldberg stared at Heyman with an angry face, so Heyman backed away.
Rusev walked down to the ring in his ring gear. The fans chanted for Lana. Rusev asked who does he think he is to set up the "Goldberg" chants. Rusev: "I know his name!" He said Goldberg thinks he's some kind of superhero, but Rusev doesn't think he has it anymore. The "What?" chanted greeted Rusev as he talked about Goldberg's Jackhammer and Spear. He said by looking at Goldberg he doesn't think he has the strength and explosiveness to do those moves. Rusev wondered if Goldberg had the heard to get up and keep fighting when your body hurts. Rusev criticized him for talking trash about somebody that's not there.
Rusev threw a punch to the jaw of Goldberg that barely had an effect. Goldberg blocked another punch, hit a knee to the gut, stumbled and hit another knee to the gut. Goldberg picked him up and hit his finishing move, the Jackhammer. Heyman checked on Rusev, so Goldberg charged in hit a Spear. The crowd loved both of those moves. Goldberg posed on the turnbuckle to celebrate.
Analysis: That was a pretty good segment that worked in terms of positioning Lesnar as the heel thanks to the promo of Heyman and the way he brought Goldberg's son into it as well. It was also done to show off the two famous moves on Goldberg. The execution of the Jackhammer was okay, but the Spear didn't look as good. The fact that it only took two knees to the gut of Rusev is disappointing because it makes Rusev look too weak. It should take more than that. The problem with the Spear is that Heyman is obviously not a wrestler and when you ask a non-wrestler to bump it's usually a bad idea because they are unable to make moves look devastating. Heyman just collapsed to the mat instead of taking a back bump like most people taking a Spear. I think there are other people they could have used other than Rusev in that spot, but it was probably the choice of WWE management because they wanted somebody with credibility. If they picked a jobber like Jinder Mahal then it means nothing. Seeing Goldberg do that to Rusev makes people believe in Goldberg a bit more. One thing this did make me think of is a pairing of Rusev and Paul Heyman. It would really help Rusev get to that next level as a main event star. Rusev is a good talker on his own, but having Heyman with him could help. I'm not saying it's going to happen. I'm just thinking out loud about how it could work.
The Raw announce team of Michael Cole (in a regular suit), Corey Graves (in a pumpkin suit) and Byron Saxton (in pajamas) were shown on camera. They recapped Kevin Owens retaining the Universal Title over Seth Rollins at Hell in a Cell. Raw GM Mick Foley is up later. Enzo vs. Gallows up next.
(Commercial)
The next match is a Trick or Street Fight so there are pumpkins around the ring. It's a comedy match. Gallows and Anderson made their entrance without any costumes.
Enzo Amore is dressed as Buzz Lightyear from Toy Story and Big Cass is Woody also from Toy Story. Enzo said they are not handing out candy during this match, but if he was handing out candy he'd give them both lollipops because they both suck. Enzo said he'd give him a beatdown to infinity and beyond. Cass did the "SAWFT" bit.
Analysis: Good job on the outfits.
Trick or Street Fight: Luke Gallows (w/Karl Anderson) vs. Enzo Amore (w/Big Cass)
It's a street fight, so anything goes here. The pumpkins were around the ring apron. Enzo with a dropkick and he hit Gallows with a skeleton. Then he sent him into the bobbing for apples container. They went to break there.
(Commercial)
Back from break, Gallows tossed some of the inside of pumpkin on Enzo as Graves said that's like drinking water from New Jersey. Gallows hit Enzo with a candy corn kendo stick. Enzo broke free and threw some small pumpkins at Gallows, but then Gallows nailed him with a kendo stick shot again. Enzo with a dropkick to the knee and a facebuster. Enzo had a pie in hand, Anderson on the apron and Enzo threw the pie at him. Cass with a boot to Anderson to send him off the apron and threw a table that was right there. Enzo hit a low blow kick on Gallows. Cass got a big pumpkin and tried to put it Gallows' head, but it wouldn't fit. Gallows had to hold the pumpkin while Enzo jumped off the top with a terrible looking DDT that didn't connect. Enzo covered for the win after eight minutes.
Winner by pinfall: Enzo Amore
Analysis: 3/4* It was just a comedy match. No point in criticizing it too much, but I think they should have planned that finish better because it didn't work. In terms of storyline, the heels won at Hell in a Cell, so here's some revenge for the faces.
There was a shot of an ambulance leaving the arena with Cole saying it was Paul Heyman going to a local medical facility.
The Cruiserweight Champion Brian Kendrick was shown walking backstage.
(Commercial)
TJ Perkins made his entrance for a Cruiserweight Title rematch.
Brian Kendrick walked out with the Cruiserweight Title. He said at Hell in a Cell he reminded us that people like Perkins are always going to finish last. Kendrick said he doesn't need anybody to let him win and told him. Kendrick told Perkins it was psychology, mind games and simple minded people like Perkins are weak. Kendrick said he can tell Perkins is fired up and determined. He hopes that Perkins has a plan on how to win the title back because Kendrick has a plan on how to keep it.
Analysis: A solid promo from the heel champion to explain how he successfully won the title on Sunday.
Cruiserweight Championship: Brian Kendrick vs. TJ Perkins
No pre-match handshake from Perkins. Dropkick from Perkins and then the Detonation Kick gets a two count. Kendrick went towards the ropes as the show went to break one minute into the match.
(Commercial)
Back from break, Perkins with a dropkick on Kendrick. Facebuster by Perkins, shoulder to the ribs and a missile dropkick. Double knees to the gut by Perkins get a two count. Perkins applied the knee bar submission. Kendrick got to the ropes, so Perkins broke the hold. Kendrick tripped up Perkins when he was on the top rope. With Kendrick standing by the ropes, Perkins jumped off the top and hit a hurricanrana that sent them both over the top to the floor. Wow that was impressive. The replay showed that Perkins landed right on his neck. They were both out of the ring, so Perkins went back inside. Kendrick was going to go back in the ring, but then he stopped. Perkins won by countout after seven minutes.
Winner by countout: TJ Perkins (Kendrick retains Cruiserweight Title)
Analysis: ** A short match with only four minutes of it shown. I liked seeing how aggressive Perkins was. Kendrick was on the defensive from the beginning and opted to do the cheap heel thing by losing by countout. That top rope hurricanrana to the floor was awesome.
Post match, Perkins attacked Kendrick in the aisle. Huge uppercut knocked down Kendrick. Perkins slapped on the knee bar submission on the floor. Kendrick was tapping out as two referees showed up to break it up. Perkins let go after about 10 seconds.
Analysis: I liked that. They need to add more to Perkins as a character because he's just been a happy, smiling guy for the last two months. There's obviously more to come with this feud.
Mick Foley, the Raw General Manager, was backstage. He's wearing some tacky shirt with pumpkins on it. Braun Strowman showed up to say he wants to be on Team Raw at Survivor Series. Strowman said he wants real competition, so give him what he wants or he'll destroy half the roster right now. Foley said he can't just give him what he wants because he threatened him because it would send a bad message to the rest of the locker room. Foley told Strowman that if he wins the battle royal later he can be on the Raw team. Strowman left while Foley walked towards the ring.
Analysis: I like having matches to reward people, so Foley telling Strowman to win the match to be in Survivor Series makes sense to me.
(Commercial)
Mick Foley Promo Featuring Yelling And Other Dudes
Mick Foley, the GM of Raw, made his entrance. Loud "Foley" chants for him.
Foley said that Raw had a "hell of a night" at Hell in a Cell. He put over the work of everybody in the dressing room for working their hearts out and he's proud of them except for Chris Jericho and Kevin Owens. He said that while what they did to Seth Rollins at Hell in a Cell was technically legal, it left a bad taste in his mouth.
Kevin Owens, the Universal Champion, walked out with "best friend" Chris Jericho, who of course had The List of Jericho. They received a mixed reaction like usual. They're the cool heels that people love. Fans chanted "Y2J" for Jericho. They entered the ring.
Owens wondered if Foley's issue is that Rollins, the top draft pick, isn't the Universal Champion or maybe the issue is that Jericho outsmarted Foley and managed to get into the cell. Owens said it's the fact that last night, he made history by stealing the show in the main event and becoming the first man ever to successfully defend the Universal Championship inside Hell in a Cell. Owens said it was the Kevin Owens Show.
Jericho told Foley that he should be thanking them because they showed why Team Chris & Kevin need to be the anchors of Team Raw at Survivor Series. Foley did his yelling routine to say that he needs both of them on Team Raw. Owens interrupted him to point out that Foley needs them and that Owens and Jericho are the top two guys on Raw. Owens told Foley that Foley is jealous of him. Owens mocked Foley for being a giant loser in HIAC matches while Owens won his first time in there. Jericho pointed out that Foley lost all four of his Hell in a Cell matches and then they mentioned that Foley's last HIAC loss (No Way Out 2000) took place right there in Hartford, CT – a nice twist to the cheap pop routine. Owens called Hartford a dump.
Foley got back to his yelling routine by telling Owens that he has the talent to win a match on his own. He told Owens he could have walked out a legend, but instead he made a mockery of the cell. Jericho said that he twirled the key around and called it the "Key of Jericho – lock it in, man." Another "Y2J" chant.
Analysis: Jericho is the greatest. Drink it in, man. Please wrestle forever.
Foley yelled about how he needs them both. Then he said that Stephanie wanted Owens in the draft, but not Jericho. Foley said that Stephanie was incensed about Hell in a Cell and Foley claimed that somebody smart enough and devious enough like Jericho may do something to help Team Raw beat Smackdown at Survivor Series. More than that, he needs another guy – a guy he can trust, but not just any guy…The Guy. It's Roman Reigns.
The United States Champion Roman Reigns made his entrance. Lots of boos for him with some cheers as well.
Reigns thanked Foley for the vote of confidence and fans chanted "Roman sucks." Foley: "My wife loves you." Reigns said: "Happy Halloween to y'all too." Reigns said Foley was in the ring with Spongebob Squarepants and his best friend Patrick. Reigns said that he was going to dress up as a Stupid Idiot, but they didn't have any more Jericho costumes. Jericho said you know what happens to people that insult him on Halloween…but he said that Reigns didn't deserve to be on The List. Nobody goes on The List tonight. Jericho said he's from Canada, he doesn't like the United States and he would be a better US Champion than Reigns. Owens said he's 100% correct. Jericho said he could take the US Title from Reigns if he wanted to, but he's sure that Reigns is too beat up after Hell in a Cell. Reigns admitted that his body hurts, but he would never pass up the opportunity to shut Jericho's mouth. Foley said let's make it official: Jericho vs. Reigns later tonight.
I guess my tweet from Monday afternoon proved to be accurate. Shocking!
JUST ANNOUNCED FOR @WWE#Raw: Two or more people will do a promo that will result in a match immediately or later. #everyweek

— John Canton (@johnreport) October 31, 2016
Analysis: That was a long segment that took them too long to make their points, but a lot of it made sense. The presence of Owens and Jericho really helped because they make everything they do so entertaining. I did that joke tweet because it happens nearly every week. Please change your booking style, WWE.
There were images shown about the Charlotte vs. Banks match from Hell in a Cell that saw Charlotte regain the Women's Title. Charlotte will be on Raw later.
Sami Zayn made his entrance to be a part of the midcard battle royal.
Analysis: It pains me to say this, but I think Zayn has been booked worse than anybody in WWE post brand split. He's not even on the show most weeks. Considering his talent level and connection to the crowd, it's ridiculous.
(Commercial)
Braun Strowman made his entrance as well. What the hell is Darren Young wearing? He's wrestling in Bob Backlund attire now? Holy shit. That's awful. That gimmick failed so badly.
Battle Royal With Winner Earning A Spot On Team Raw
Truth jumped on the back of Strowman, which was a bad move because Strowman jumped him out. Strowman clothesline on Dallas eliminated Bo. Uppercut by Cesaro on Strowman, Zayn with a Helluva Kick on Strowman and Sheamus hit a Brogue Kick on Strowman that sent him out of the ring, but he went under the top rope, so he's eliminated. They went to commercial.
(Commercial)
Sheamus put Mahal on the apron and Cesaro eliminated him with an uppercut. Young almost eliminated Cesaro, but then Sheamus showed up to eliminate Young. Fist bump from Cesaro to Sheamus. Strowman back in the ring because he was on the floor for three minutes apparently. Strowman corner clothesline on Cesaro. Strowman tossed Axel over the top onto two other dudes on the floor. Zayn eliminated O'Neil with a Helluva Kick. Cesaro sent Goldust out of the ring. Sheamus turned on Cesaro, but Cesaro was able to toss Sheamus over the top to eliminate him. Strowman dumped Cesaro over the top to get rid of him.
The final three are Strowman, Neville and Zayn also known as Strowman with the two guys that can sell his moves the best. Huge clothesline by Strowman on Neville leading to a flip bump by Neville. Strowman dumped out Neville easily.
Zayn hit Strowman with punches to the ribs followed by forearm shots and Strowman came back with a clothesline. The crowd chanted "Ole Ole Ole" for Zayn. Running splash in the corner by Strowman. Strowman put Zayn over the top, but Zayn grabbed a tight headlock as he tried to pull Strowman over the top. Strowman powered out of it suplex style and dumped Zayn onto the floor to eliminate him. It went about eight minutes.
Winner by pinfall: Braun Strowman
The win means that Strowman will be on Team Raw at Survivor Series with Kevin Owens, Chris Jericho, Roman Reigns and somebody else. It's not hard to figure out who the other person will be.
Analysis: ** It was a battle royal with a predictable outcome. Nice tease at the end with Zayn nearly fighting back for the win, but he wasn't able to get the job done. I liked the way it was done because they put over Strowman in a big way. It's good progress for his character after he beat jobbers for the last three months. He's finally doing something else that could be meaningful. The spot with Cesaro eliminating Sheamus drew a big reaction too.
Reigns vs. Jericho for the US Title is up later.
(Commercial)
PLUG TIME: We do a TJRWrestling Podcast every week that you can listen to right here on Podbean or use iTunes by searching "TJRWrestling" or "John Canton" to get it.
The "Emmalina" pictures aired to tell us the Makeover of Emma is premiering soon.
The announcers plugged National Sandwich Day on Thursday and Subway while Graves made fun of Saxton.
The New Day trio of Big E (Kama), Xavier Woods (Papa Shango) and Kofi Kingston (The Godfather) were all dressed up as characters once portrayed by Charles Wright aka The Godfather (see banner at the top of this post). Kingston said they got disqualified at Hell in a Cell and he forgot to record Walking Dead, plus Francesca II the trombone died. Woods said that her sister will be there soon. They spoke about Survivor Series and they are captains for Team Raw vs. Team Smackdown at Survivor Series. They mocked some of the Smackdown teams like Slater & Rhyno, Hype Bros and Kingston said they don't know the rest because they haven't named the other teams. They talked about other teams saying that they didn't have anything bad to say about American Alpha. They ended with their "New Day Rocks" bit.
Analysis: I liked the outfits a lot. It was mostly just a promo to hype up the five-team tag match at Survivor Series. I'm not sure if fans even care about the matches because there isn't anything up for grabs at this point.
The trio of Rich Swann, Cedric Alexander & Lince Dorado entered for a tag match.
(Commercial)
Rich Swann, Cedric Alexander & Lince Doradovs. Tony Nese, Drew Gulak & Ariya Daivari
It's the same match as Hell in a Cell Kickoff except Swann replaces Sin Cara. Dorado hit a cross body to take down Daivari followed by a spin kick. Swann tagged in for a bit, then brought in Alexander for a double foot stomp onto the arm. Gulak nailed punches and a suplex. Alexander with a headscissors takedown followed by a dropkick. Nese tripped up Alexander and slammed him face first into the barricade outside the ring. The heels worked on Alexander to isolate him from his team. Alexander nailed a handspring into a kick on Daivari, then a back body drop to Gulak and Swann tagged in with clotheslines to Nese. Double foot stomp to the back by Swann. Hurricanrana off the top by Swann followed by a rolling thunder splash gets two as the other heels broke it up. Dorado with a moonsault and Alexander with a somersault dive took out the other heels on the floor. Nese got a rollup for two. Swann came back with an uppercut spin kick for the pinfall win after six minutes.
Winners by pinfall: Rich Swann, Cedric Alexander & Lince Dorado
Analysis: **1/4 It was an okay match that felt rushed because they only got six minutes. It's hard for the crowd to care about these guys when they get such little time. It felt like a replay of Hell in a Cell except with Swann in place of Sin Cara. Swann may be the next challenger against Kendrick since he beat him on Raw last week. The announcers are really putting over his personality, so it shows that management is likely high on him.
Charlotte Flair is up next.
(Commercial)
A recap aired of Goldberg's segment with Rusev and Heyman from earlier in the night.
The new (for the third time) Raw Women's Champion Charlotte Flair made her entrance. She was carried to the ring on a chair carried by four guys. She's not in ring gear. She's wearing an all black outfit with a jacket.
Charlotte said she singlehandedly made history by walking into Hell in a Cell and walking out as the three time Women's Champion. She said the biggest mistake of Sasha's career was getting off that stretcher. Charlotte told Sasha to get off the hospital bed and said there's nothing wrong with losing. Charlotte told the "peasants" to learn to love it because she's the champion again.
Charlotte said she'll captain Team Raw to victory over Smackdown Live. She warned Nikki Bella by saying that she put her on the shelf for a year and if she gets in her way she'll put her on the shelf forever. Charlotte says her title says she's the best in the business. She called out Becky Lynch, Alexa Bliss and Carmella as well. Then she mentioned a weak link on her team, the huggable high fiving Bayley. She called her out.
Bayley made her entrance to a big ovation. Fans chanted for her and she said it's not about her right now. She congratulated Charlotte on winning the Women's Championship. Charlotte said that she would say thank you, but while Bayley is dreaming of all of this, Charlotte is achieving all of this. Bayley said that success has gone straight to Charlotte's head and Charlotte has become the biggest jerk. Charlotte told Bayley she'll never be a champion like her. Charlotte wondered when Bayley will realize this isn't NXT anymore. Charlotte said Bayley looked like a fan dressed in a Halloween costume.
Charlotte told Bayley she had to face one of her Survivor Series teammates. Bayley laughed it off thinking it was Dana Brooke again. Charlotte said it was somebody else…cue the music…SHE'S NOT LIKE MOST GIRLS…it's Nia Jax.
Nia Jax made her entrance as the show went to break.
Analysis: It was the same Charlotte speech we've heard dozens of times in the last year. Bayley is likely going to be the next woman that takes the title from Charlotte. I think that could be all the way at WrestleMania as long as WWE doesn't rush it.
(Commercial)
The announce team welcomed Charlotte to announce table with Dana Brooke standing behind her.
Nia Jax vs. Bayley
Bayley tried to get some offense in, but Jax no sold it. Shoulderbreaker by Jax looked impressive. Jax tossed Bayley across the ring. Corner splash by Jax. Bayley kicked her away, but Jax tossed her back into the corner again. Bearhug by Jax nearly put me to sleep. Bayley grabbed a guillotine choke only for Jax to fight out of it. Bayley with three dropkicks knocked Jax down to one knee and then a bulldog for Bayley. Jax ran at Bayley to knock her over with a running body attack. Jax went to the middle rope, Bayley wanted the Bayley to Belly, but that was a bad idea because Jax threw her over the top to the floor. Back in the ring, Jax tossed her into the ropes and hit a Samoan Drop. Jax went to cover, realized she wasn't facing the hard camera and jumped over to the other side to do the cover after six minutes. It looks silly to move over the other side just so the camera can get a shot of your face.
Winner by pinfall: Nia Jax
Analysis: *1/2 It wasn't a squash match because they went longer than three minutes, but it sure felt that way. Jax was on offense for most of it and when Bayley did get offense, Jax was no-selling most of it. They had much better matches together in NXT. I'm not sure what it does to help Survivor Series by having one woman destroy somebody on her team. I know it was done to put over Jax in a big way, but it sure didn't make Bayley look good at all.
Images were show of Reigns beating Rusev at Hell in a Cell. Reigns vs. Jericho later.
Cesaro and Sheamus were backstage on their way to the ring.
(Commercial)
Cesaro & Sheamus vs. The Shining Stars (Primo & Epico)
Sheamus hit a rolling senton on Primo and Cesaro tagged in with a double foot stomp. Primo got to the ropes to avoid the Cesaro Swing. Epico distracted, so Primo hit a dropkick that sent him to the floor. The heels worked on Cesaro for a bit including a nice double dropkick spot. Cesaro avoided a corner splash and tagged in Sheamus to no reaction. Sheamus nailed Epico with ten forearm smashes and he applied the Cloverleaf submission. Primo jumped off the top rope, but Cesaro nailed him with an uppercut. Epico tapped out to lose via submission. A four minute match.
Winners by submission: Cesaro & Sheamus
Analysis: *1/2 A quick and easy win for the Cesaro/Sheamus team that continues to have problems, yet they find ways to win matches. Good spot with Cesaro saving Sheamus with that uppercut.
Reigns vs. Jericho coming up.
(Commercial)
They showed pictures of fans dressed up like WWE superstars. They did that earlier in the show as well.
There was a video that aired about Goldust and R-Truth in a haunted house. I'm not recapping it. There was a lot of screaming of yelling, which is like me sometimes when I have to sit through boring Raw episodes.
A recap aired of Jericho vs. Reigns being set up for the main event.
Jericho was backstage talking about he's been Undisputed Champion, World Champion, Intercontinental Champion, Tag Team Champion and…here's Kevin Owens as Jericho said the US Title is the only title he's never had. Jericho said that after he wins the US Title they'll be the Universal and US Champions at the same time. Owens called Reigns an oversized bottle of hair conditioner. They said they'll take the US Title, take it back to Canada and make it the Canadian Title. Owens said he'd be at ringside to be there for Jericho to take it…the US Title.
Analysis: Fun segment like always from them. Also, Jericho has never been the Universal Champion, so there is that title too. Then again he thinks of himself as a co-champion for that title. The Canadian Title was a thing in WCW with Lance Storm. It was great.
Chris Jericho entered along with Kevin Owens. The fan in the crowd with the "List of Jericho" sign is awesome. The US Champion Roman Reigns made his entrance to another mixed reaction. Cole is pushing that Roman is fighting even after a brutal Hell in a Cell match.
Analysis: It's telling that WWE is trying to make Roman look like a fighting champion, they have Jericho and Owens ripping on the US and the crowd is still booing Reigns. Turn him heel, WWE. Listen to the audience.
(Commercial)
The introductions took place for the main event.
United States Championship: Roman Reigns vs. Chris Jericho (w/Kevin Owens)
Reigns was aggressive early on. Jericho slowed him down with a dropkick. Jericho nailed a cross body block for a two count. Reigns came back with an uppercut punch. A clothesline by Reigns sent Jericho over the top to the floor. Reigns sent Jericho into the barricade. Reigns rolled Jericho into the ring, the ref checked on Jericho and Owens sent Reigns into the ring post to knock him down.
(Commercial)
Back from break, Jericho was in control by sending Reigns into the barricade. Owens was wearing the Jericho scarf. Back suplex by Jericho while the announcers argued about the heels cheating. Reigns countered the bulldog by sending Jericho into the turnbuckle. Comeback time for Reigns featuring a dozen clotheslines because that's what he always does and a boot to the face gets two. Uppercut by Reigns stunned Jericho leading to Jericho's head against the ropes. Drive by kick by Reigns followed by a Samoan Drop for two because he's not as tough as Nia Jax apparently. Jericho came back with a back elbow, but the Lionsault was blocked by Reigns getting his knees up. Jericho went for a rollup, but they had some mix up. Jericho went for Codebreaker, Reigns caught him and then Jericho turned it into the Walls of Jericho submission. The crowd was into it as Reigns powered out of it. Reigns had Jericho caught in the corner and hit a running Powerbomb for two. Jericho went for the rollup, but it was deadly enough to finish him because it only got a two count. Back body drop by Jericho sent Reigns over the top to the floor. Reigns with a Superman Punch while Jericho was trying his springboard dropkick. Reigns hit the Spear on Jericho. Owens ran in to attack Reigns for the disqualification finish. The match went 16 minutes.
Winner by disqualification: Roman Reigns
Analysis: ***1/4 It was a good match that was given a lot of time to tell a story with a predictable ending, of course. I didn't expect a clean win by either guy. With Owens at ringside, the disqualification finish was the easy way to go. Jericho is still very good in the ring in his mid-40s. He's had a career renaissance this year and I'm so happy to see that. Reigns is better against the smaller guys like Jericho. It makes his power moves look more impressive.
Post match, Owens attacked Reigns with punches. Jericho joined in. The fans chanted "We Want Rollins" because they know what's coming. Reigns launched Reigns into the air and Jericho hit the Codebreaker.
Seth Rollins' music hit and he ran down to the ring. Rollins nailed Owens with a punch outside the ring. Rollins with the Slingblade on Jericho in the ring. Rollins with a suicide dive on Owens and another suicide dive connects. Back in the ring, Rollins with a flying knee attack followed by a kick to the ribs. Rollins went for the Pedigree, but Owens pulled Jericho out of the ring. The heels went up the ramp.
Analysis: Great energy from Rollins. The crowd wanted it and there he was. It doesn't make sense that he would take three hours to get his revenge on the two guys that cost him the Universal Title. That's how WWE books these things, though. He should have attacked them the moment they were on camera two hours earlier. Logic doesn't always apply in WWE storylines.
Rollins stared at Reigns in the ring. The crowd cheered the sight of them standing together in the ring. There was a "YES" chant although some fans may have been chanting "Shield" too. Maybe that's just me wanting to hear that. I don't know. Reigns and Rollins just stared at eachother with a it of head nodding. Reigns' music hit to end Raw.
Analysis: Reigns saved Rollins a few weeks ago from a JeriKO attack, so Rollins returned the favor although it was more about Rollins wanting revenge. I thought WWE did a better job of making it feel like a big moment here because the last time they did it I pointed out that it wasn't put over by the announcers enough. The fans are ready to see them on the same side again. I can see WWE setting up Rollins/Reigns vs. Jericho/Owens as a main event tag match soon. It might be next week on Raw although I would build to it more.
I think it's obvious that Rollins will join Team Raw at Survivor Series. That means the team will be Owens, Jericho, Reigns, Strowman and Rollins. It's a good group. I don't know who the Smackdown team will be, but I think that match will end with Reigns and Rollins as the survivors. Keep in mind I have plenty of time to change that prediction.
Three Stars of the Show
1. Chris Jericho
2. Roman Reigns
3. Kevin Owens
The Scoreboard
5 out of 10
Last week: 4.5
2016 Average: 5.74
2016 Average since brand split starting July 25: 5.87 (Smackdown is 6.25)
Last 5 Weeks: 4.5, 5, 5, 7, 4.5
2016 High: 9 (April 11/July 25)
2016 Low: 4 (Feb. 29/Mar. 21/Aug. 15)
Final Thoughts
I give it a 5 out of 10. The last score that was at least a 8/10 was back on August 29. Since then there's been a lot of ratings in the 4-6 range. Not good.
It was a below average and oftentimes boring show. Sadly, that has become the norm of Raw especially since SummerSlam. The last two months have been pretty bad in terms of providing us with a consistently entertaining show.
Why should we care about Raw vs. Smackdown matches? There's nothing on the line. Then WWE talks about the captains of the teams. Once again, it doesn't really matter. We are used to seeing title matches or matches where something is on the line, yet at Survivor Series we are supposed to just stop caring about that stuff so we can pretend to give a shit about Raw vs. Smackdown. It's lame…unless WWE gives us a reason to care.
The biggest surprise to me was that they didn't make it more of a comedy show with people dressed up in Halloween costumes.
—
Check out our TJRWrestling shirts. If you read my work or visit TJRWrestling.net it would be a great way to support what we do. I'd really appreciate it. Here's the link to order and you can also get a better view of the shirts: http://www.prowrestlingtees.com/tjrwrestling Thank you!
That's all for now. See ya next time for the Smackdown review.
Thanks for reading. Go Los Angeles Rams. Go Toronto Raptors (bye Blue Jays).
John Canton – mrjohncanton@gmail.com
Twitter @johnreport
Personal Facebook and TJRWrestling on Facebook