The John Report: The WWE Raw Deal 10/24/16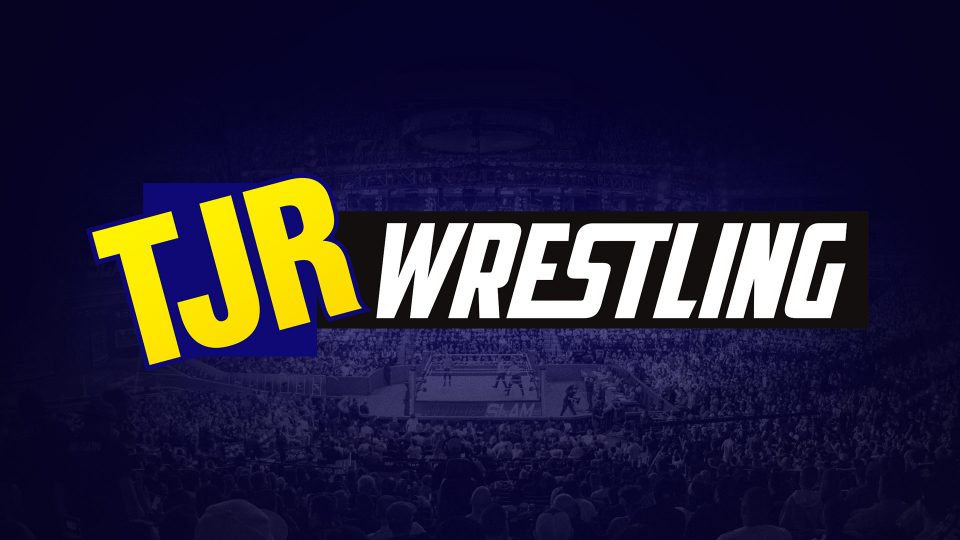 It's the last episode of Raw before Sunday's Hell in a Cell event. Here's what WWE advertised prior to the show: Chris Jericho vs. Seth Rollins vs. Kevin Owens, Sheamus & Cesaro vs. New Day, Karl Anderson vs. Enzo Amore and Brock Lesnar is back after being away since SummerSlam.
Live from Minneapolis, Minnesota this is the Raw Deal for episode #1222. Follow me on Twitter @johnreport.
Raw begins with the Raw intro video followed by some pyro. Michael Cole mentioned the advertised things coming up on Raw that I noted at the top of this report.
Chris Jericho Is Looking For "The List"
The great Chris Jericho began Raw this week. Huge ovation for him. Jericho said that the scheduled triple threat match between Seth Rollins, Kevin Owens and him has been cancelled until further notice. A "sparkle crotch" chant started up. Jericho, in a somber voice, said that somebody has stolen the List of Jericho. Loud "no" chants. Jericho said he's not going to leave this ring until he gets back his list.
The Universal Champion Kevin Owens walked out with the title on his shoulder and he got in the ring with his "best friend" Jericho. Owens said he didn't have the list and that he didn't care about the list. He knows that Jericho cares, so he's going to help Jericho find the list only after they take care of Seth Rollins later. Jericho said there's no triple threat match until he gets back The List. Jericho talked about how The List is his private property and he's written his deepest, darkest secrets on the list.
Raw Commissioner Stephanie McMahon walked out to the ring. She said she didn't have the list, but she said they will return the list to Jericho before the end of the night. Stephanie told Jericho he still has a triple threat match against Owens and Rollins. She said it's ridiculous, so he freaked out saying it's not ridiculous because it's The List.
Seth Rollins walked out onto the stage and he had something in his left hand behind his back. Jericho freaked out about Rollins having the list. Rollins acted like he didn't have it and Jericho said "it's right there you stupid idiot." Rollins read stuff on the list including "For putting my best friend inside Hell in a Cell – Stephanie McMahon stupid idiot."
Owens said that he knows what Rollins was doing and he told Rollins to give back the "stupid" list to Jericho. It led to Rollins reading an item on the list saying that Kevin Owens is on The List. Jericho said it's for stupid people like the ones in the arena like muttonheads, barbarians, Rollins, Owens and the fans. Jericho wants the list back now. Rollins said he'd give back The List, but he needs to make some alterations with a list dedicated to Owens.
Rollins told Owens he doesn't know what Hell in a Cell is like, but Rollins has been victorious inside of Hell in a Cell. He talked about how he's going to hurt Owens because the world knows Rollins is the only man fit for that title. The second thing on the Rollins list will be Owens' mouth because he'll have a tough time kissing Stephanie and Triple H's list. Item 3 million is Kevin Owens' Ego because he's going to send a message to Triple H and Stephanie and stop at nothing to burn the establishment to the ground. Rollins told Jericho to come get the list and then Rollins left with the list.
Analysis: Jericho was awesome here just like every promo he does. If WWE could develop young stars as well as Jericho has developed "The List" they might have some future stars one day. The crowd reaction to The List is better than the reaction that 90% of the roster gets. The whole thing is kind of silly with Jericho talking about The List in a serious way, but somehow he makes it work because he's such a great talker. Rollins did his best to cut a serious promo on Owens to end it although I would have liked to hear Owens fire back a bit more because it was a bit one sided. The whole thing went about 15 minutes, so it was like a typical Raw opening.
There's a contract signing for Banks vs. Charlotte later. Enzo vs. Anderson is up next.
(Commercial)
Rollins was backstage and Stephanie went up to him. She said she didn't care if her name was on the list, but she wants Jericho to be happy so they can do the triple threat. Rollins said that Stephanie and Triple H are worried about what might happen if Rollins is the Universal Champion. Rollins said he doesn't have the list anymore – tell Chris he left it in the locker room.
Enzo Amore and Big Cass made their entrance. Before they could do their whole routine, Luke Gallows and Karl Anderson interrupted. Gallows said there was a good brother in production that took a payday to shut up Enzo and Cass. Anderson told Enzo and Cass that the fun and games are over. Enzo still did their introduction. They finished their usual introduction with the crowd joining in with them.
Analysis: That was unique. I should add also that these tag teams are in a match at Hell in a Cell. It was obvious after the last couple of weeks.
Karl Anderson (w/Luke Gallows) vs. Enzo Amore (w/Big Cass)
Enzo unloaded on Anderson with punches in the corner. Enzo went up top, Gallows distracted, Enzo jumped off, Anderson caught him and hit a Spinebuster. Commercial one minute into the match.
(Commercial)
Anderson remained in control with a running kick while he was on the apron and Enzo was up against the ropes. Anderson with a running kick gets two. That looks better than most of the kick finishers that other WWE stars use. Enzo sent Anderson into the middle turnbuckle. Both guys were down while Cass fired up the crowd. Enzo nailed a cross body block for a two count. Anderson avoided a corner attack, then sent Enzo face first into the middle turnbuckle and Cass was on the apron. Then Gallows was on the apron. The ref was distracted by Gallows, so Cass nailed a boot to Anderson's face and Enzo covered for the win. It went eight minutes.
Winner by pinfall: Enzo Amore
Analysis: *1/4 Odd finish with the faces cheating to win. The match never really got going although I liked Anderson's offense. Enzo was on the defensive for most of it. Last week Cass beat Gallows clean and now Enzo beat Anderson. It probably means Gallows and Anderson are winning on Sunday.
We will hear from Rusev up next.
(Commercial)
They said it's a "triple main event" at Hell in a Cell.
Rusev did a promo in front of a black screen. He spoke about how Roman Reigns' stranglehold on the US Title is coming to an end on Sunday. At Hell in a Cell, he's going to do despicable things back to Reigns since Reigns made it personal and stole the US Title. He said that Reigns is the one that is going to pay the price. Rusev talked about how he's not afraid of HIAC because he's not afraid of Reigns. He said that Reigns will walk into Hell in a Cell as champion, but he will be carried out.
Analysis: It was about a one minute promo. That's fine. I don't mind stuff like that with somebody talking trash about an opponent. We've heard enough from both guys already, so it's a simple way to further their storyline.
The New Day trio made their entrance and they tossed some Booty O's cereal into the crowd.
Xavier Woods spoke about their match against Sheamus and Cesaro at Hell in a Cell. Big E said "shame us" for Sheamus. Kingston asked who wants to see Sheamus to cue the "who" chants and they said nobody wants to see Sheamus. Big E threw in a crack about Bill Simmons, who ripped on Sheamus on Twitter and Sheamus fired back. They said "shame" repeatedly with the crowd joining in. They'll walk out of Hell in a Cell still the WWE World Tag Team Champions because…New Day Rocks.
Analysis: They cut back on the comedy there. It was pretty basic this week.
(Commercial)
The dysfunctional team of Cesaro & Sheamus made their entrance together…sort of. They face New Day for the tag titles at Hell in a Cell on Sunday, but it's non-title tonight.
Sheamus & Cesaro vs. Kofi Kingston & Big E (w/Xavier Woods)
Cesaro with a backbreaker early on. Sheamus tagged in and Kingston hit a cross body block off the top rope. Big E tagged in with a shoulder tackle, Kingston splashed in the corner and Big E nailed a clothesline. New Day did their unicorn stampede thing in the corner, but Sheamus bailed to the floor before we could hear the trombone. They went to break two minutes into it.
(Commercial)
Sheamus and Cesaro did uppercuts, then tagged eachother in quickly and did it a few times. Sheamus hit his forearm shots to the chest of Kingston and the crowd was chanting "shame" at him. Kingston got an inside cradle for two on Sheamus. Cesaro tagged back in, Kingston avoided a corner charge and Cesaro hit the ring post. Big E hot tag with three belly to belly suplexes on Sheamus. Sheamus with a backbreaker on Big E gets two. Knee lift by Sheamus, but Big E came back with a one-armed slam for two. Sheamus choked Big E on the top rope and then nailed a powerslam. Cesaro tagged in against Kingston with a great power into a vertical suplex spot for two. Kingston got a rollup for two. Cesaro with three uppercuts, but then Kingston came back with the SOS for a two count. Spin kick by Kingston. Big E back in there, Cesaro caught a leaping Kingston and sent him into the corner. Sheamus tagged in, went for the Brogue Kick on Big E, but Big E avoided it. Big E launched Kingston over the top to the floor and Cesaro nailed an uppercut. Wow that was impressive by both guys. Sheamus nailed the Brogue Kick to beat Big E. It went 12 minutes.
Winner by pinfall: Sheamus & Cesaro
Post match, Sheamus and Cesaro bickered again. Sheamus wanted his arm raised alone.
Analysis: ***1/4 Good match. The ending was really well done mainly thanks to that huge spot with Kingston jumping over the top and getting nailed by the uppercut from Cesaro. That looked nasty…in a good way as long as he's not hurt. I'm just saying it looked like an awesome move. Sheamus getting the win on Big E with his finisher makes sense as a way to end it. It was pretty obvious they were having Sheamus & Cesaro win because they love booking non-title matches where the champions lose. When they have the match at Hell in a Cell, I expect the champions to retain.
Here's that uppercut.
WHAT AN UPPERCUT by @WWECesaro! #RAWpic.twitter.com/dmK67gwFwV

— WWE (@WWE) October 25, 2016
The announce team of Michael Cole, Corey Graves and Byron Saxton shilled Hell in a Cell and Survivor Series being free if you order WWE Network today for the free first month.
A video aired about Goldberg's return to Raw last week. Brock Lesnar is back on Raw tonight.
Chris Jericho was in the locker room and he ran into the jobbers of Raw including Primo, Epico, Titus O'Neil and Jinder Mahal. It led to Mahal teaching Jericho a breathing exercise that he learned in the Himalayas and Jericho said stupid idiot. Jericho yelled: "I want the list, not breathing! Where's The List?" Then he left.
Analysis: I love Jericho, but this story is getting a bit ridiculous even for him. Shoutout to the stars of WWE Superstars for being on Raw.
(Commercial)
There was a video about a breast cancer survivor named Kelly. The video was narrated by Titus O'Neil and he was shown with her as they plugged WWE's work raising awareness for the fight against breast cancer.
Dana Brooke was in the ring. Bayley made her entrance. Brooke said that when somebody that looks like her (Dana) it's not an upset beating somebody that looks like Bayley. Brooke said it's going to be an arm wrestling match.
Arm Wrestling: Dana Brooke vs. Bayley
The crowd is chanting "we want wrestling" I think. Brooke wanted Bayley to use her injured right arm. They locked up and Brooke won easily. Bayley had tape on her right arm to sell the injury. Brooke said they can go with the left arm. Fans are chanting "boring" for this. They locked up, but Brooke took her down with a cheap shot. Brooke rammed the hand of Bayley across the table. Brooke ran the ropes, Bayley caught her and hit the Bayley to Belly suplex. Brooke bailed to the floor to end the segment.
Analysis: It was a way to further their story without having an actual match, which is fine. I'm assuming they will have a match at Hell in a Cell. Bayley's got the arm injury to make her look like the underdog, but I doubt they are going to have Brooke beat her again.
Contract signing for Banks and Charlotte is up later. Rollins vs. Owens vs. Jericho is also up later.
Jericho was backstage freaking out about not knowing where The List is. Stephanie was there again saying she's busy running Raw, she has to run Hell in a Cell and at Survivor Series she has to put together teams against Smackdown Live. She told Jericho he's competing in the match whether he finds the list or not. Jericho said he's standing his ground tonight. Stephanie said that if Jericho doesn't compete then he's suspended. She left to end the segment.
Analysis: The drama of The List continues…only on Raw.
(Commercial)
PLUG TIME: Check out my exclusive column for The Comeback about the 15 best Hell in a Cell matches in WWE history. It should get you ready for Sunday's Hell in a Cell and remind you how great the match can be. Lots of praise for The Undertaker too, so check it out!
Curtis Axel was in the ring with a "Skol Axel Skol" shirt. It's a reference to a chant the NFL's Minnesota Vikings do. He said he really did "Bolieve in Bo" so now he has to go back to his roots. He said that he has to go back to his roots right here in Minnesota. Loud cheers of his dad. He spoke about the legacy of his grandfather Larry Hennig and his father Mr. Perfect. Loud cheers for both especially Perfect. Axel was fired up talking about how he won't let Dallas embarrass him in Minnesota.
Analysis: Nice promo from Axel as a face for a change. It's the right crowd to do it in front of since he's legitimately from the Minnesota area. Always love the Mr. Perfect references since he was one of my favorite wrestlers ever.
Bo Dallas vs. Curtis Axel
Axel was aggressive early on, but Dallas came back. He went for his finish. Axel countered into a Perfect Plex for a two count. Dallas tripped him up on the apron and hit forearms to the back. Running elbow smash by Dallas gets two. Axel came back after a chinlock with a couple of clotheslines and a running back elbow in the corner. The crowd was into this as Axel hit the neck snap that his dad used to do. Running knee attack from Axel gets a two count. Axel went for a knee lift, but Dallas rolled him up with the ROLLUP OF DEATH~! for the victory after four minutes.
Winner by pinfall: Bo Dallas
Analysis: ** It was a quick match, but they made the most of their time. The crowd was into it thanks to Axel being in his hometown. I didn't think Axel would win, but I'm glad he only lost by the ROLLUP OF DEATH~! because it suggests they might do this match again soon. I think Axel has a lot of potential – he just needs the right angle to really get some momentum. At least Dallas is being booked better by winning some matches.
Roman Reigns promo up next.
(Commercial)
There was a brief video about Rich Swann. They book him to lose often, yet here they are giving him a video. Swann is against Brian Kendrick later on Raw.
Jericho was still backstage looking for The List. A short bald guy said he saw somebody with The List. Jericho kissed him on the top of the head. Jericho walked over to Braun Strowman, who had The List. Strowman didn't find Zayn's name on the list. He gave it back and Jericho said that Zayn's name was on there. Strowman left. After Strowman was gone, Jericho said of Strowman: "YOU JUST MADE THE LIST!"
Analysis: The search is finally over. Hallelujah. The guy that Jericho kissed on the head was Ryan Ward, a long time writer on WWE's creative team. I'm pretty sure he's the head of the Smackdown team, but likely still works for Raw or at least helps out because he's been in WWE for a while.
The US Champion Roman Reigns did a promo in front of a black screen just like Rusev earlier. Reigns talked about how Rusev doesn't know what it's like to be in the cell and there were highlights of Reigns against Bray Wyatt at last year's HIAC. Reigns said he knows what it feels like to win inside the cell. He hasn't made it personal, not yet, but he will. Reigns ended it saying: "See you in hell."
Analysis: It was fine. Just one minute. I hope that's all we get of Reigns and Rusev on Raw. That feud has gone on too long. They don't need more time on this show.
The Golden Truth plus Mark Henry made their entrance for some match up next.
(Commercial)
Goldust & R-Truth (w/Mark Henry) vs. The Shining Stars' Primo & Epico (w/Titus O'Neil)
The heels worked on Goldust for a bit. Nice double dropkick by the Shining Stars. Goldust with a powerslam. Hot tag to Truth three minutes into it against Primo. Corner clothesline by Truth followed y a flying forearm smash for two. When Truth went towards the ropes, O'Neil pulled the rope and Truth went crashing to the floor. Henry got in O'Neil's face. Henry shoved O'Neil leading to O'Neil taking a silly bump up that knocked Primo off the ropes. It looked like such a silly bump. Goldust and R-Truth hit a double team move with Truth pinning Primo. The match went five minutes.
Winners by pinfall: Goldust & R-Truth
Analysis: *1/2 These guys are barely on the show most weeks, so the crowd doesn't care about them. The crowd reacted to the finish a bit, but not a lot. I guess the story is that O'Neil is a screw up despite having this new "Titus Brand" thing that sees him on the losing end all the time. What a terrible gimmick. O'Neil's poor job of selling that shove was really bad too.
Sasha Banks and Charlotte were shown backstage walking to the ring.
WrestleMania tickets are available on November 18. WrestleMania travel packages are available next Monday.
(Commercial)
Raw Women's Championship Hell in a Cell Contract Signing
The Raw GM Mick Foley was in the ring with a table and the leather chairs. He said hyped up Hell in a Cell as a big deal even though most fans don't think this PPV is a big deal.
Charlotte Flair (Foley said the Flair name) made her entrance first to mostly boos. The Raw Women's Champion Sasha Banks made her entrance holding the title on his shoulder. Both women shoved the chairs towards the corner.
Foley said that both women have been breaking through the glass ceiling on their way up the ladder in WWE. He said that they have proven that true athleticism and true greatness knows no gender. Foley talked about how this is a "new era" in WWE where women can accomplish anything. He told them that once they sign on the dotted line there is no turning back.
Banks said she's never been more ready in her in her entire life. Charlotte wanted to sign so the title can go back to The Queen. Charlotte told Mick to give her the contract. He paused without handing it to her.
Foley fired up talking about how the Hell in a Cell is not just steel – it's a living, breathing entity with no heart and no conscience that will keep you awake at night. Foley said that once you think you're over it, it will haunt you. He said that when you think you're in there with one opponent, you're really against the cell too.
Charlotte talked about how she has conquered everything put in front of her. Charlotte said she was the first woman to hold that Women's Title. She called Banks "second rate" and claimed she was the only reason that title means anything. She said when she beats Banks on Sunday, Banks will understand the meaning of the word respect because you (Banks) will respect your queen.
Banks said that Charlotte is no queen, but there is a boss. Banks said she'll be the greatest Women's Champion of all time. She understands that Hell in a Cell may change her life and she may have to crawl up that ramp after it's over, but the only thing that matters is the WWE Women's Champion. Charlotte wondered how many times Banks has been injured this year – she counted three times. Charlotte told Banks she was weak. Banks said she walks into Hell in a Cell as the Women's Champion and she has never stayed down because she's gotten up every single time. Banks said she's not afraid to step in the cell with her and Charlotte said neither is she.
Foley fired up again saying how difficult it is to walk and it's because it hurts. Every step he takes hurts and he's got no hip socket. He said he suffers because of the things that the cell did to him. When you look at Foley, you're looking at your future. Fans chanted "Foley" for his fired up promo.
Foley said that he met Charlotte back in 1991 when she was a little kid. He told her that there's not much he agrees on with Ric Flair, but they both believe in Charlotte. Foley mentioned to Sasha that Foley's children gave her a signed photo of Eddie because they knew how much it would mean to Sasha and she put it in her home. Foley talked about how much he cared about the Women's Revolution. He wanted both women to look him in the eye to let him know that they understand the risks that come with being at Hell in a Cell.
Charlotte signed the contract first. Charlotte: "See you in Boston." Banks signed the contract: "And I'll see you in hell." Banks held up the title in front of Charlotte while Foley looked on.
Analysis: The final lines by the women were awesome. I liked how much both women talked about wanting to be champion – that's what it has to be about to make people care about a title. It was a good promo by all three of them, but Foley was a bit over the top with the yelling. I get that he's trying to sell the physicality of the match by talking about the injuries he suffered inside the cell. That's why he had to retire as a full timer in his mid-30s and we all know that. I just think it was a bit much because it's not like Banks and Charlotte are going to get thrown off the cell like Foley was. They're not going to do some of the crazy stuff that we've seen in the cell matches in the past. It's going to be a lot safer. Both women did a solid job in their promos as well. For what it's worth, I would put Banks vs. Charlotte on last at Hell in a Cell. They deserve it. I also think Banks is retaining the title.
Swann vs. Kendrick is up next.
(Commercial)
The "let's show pics of Emma in a bikini" segment just aired. Emmalina is premiering soon. It should be three hours long.
The Cruiserweight Champion TJ Perkins is on commentary for this next match since he's facing Kendrick for the Cruiserweight Title at Hell in a Cell on Sunday.
Brian Kendrick vs. Rich Swann
Swann used his quickness to flip over Kendrick and nailed a dropkick. Swann nailed another dropkick that sent Kendrick out of the ring. Perkins was trying to tell some story, but Swann hit a corkscrew plancha off the ropes and took out Kendrick on the floor. That was sweet. Commercial two minutes into it.
(Commercial)
There was a clip of what happened during the break with Kendrick sending Swann throat first into the ropes. Swann came back with a two count. Kendrick got a boot up, but then Swann hit a Frankensteiner off the top for a two count. Perkins talked about how he's going to be ready for Kendrick because you must adapt or die. Kendrick went for Sliced Bread, Swann countered and hit a double underhook powerbomb for two. Kendrick came back with a shot to the midsection for a two count. Boot to the face by Kendrick. Swann nailed Kendrick with a punch and Swann rolled up Kendrick for the pinfall win after 10 minutes.
Winner by pinfall: Rich Swann
Analysis: **1/2 It was a solid match with a surprising result. The rollup was well done while showing off the athleticism of Swann, which is great because that's his strength. I'm just surprised they would have Kendrick lose on the last Raw before the title match when Swann isn't even on the pay-per-view. I think Perkins will retain the title and maybe drop it to Swann soon because he's getting a bit of a following due to his personality.
Later on Raw is Owens vs. Rollins vs. Jericho.
Kevin Owens was interviewed by Tom Phillips backstage. Owens said that Chris and him are on the same page. Owens said that Rollins thinks he has an advantage on him, but Owens has wanted to be part of Hell in a Cell for 20 years. It's actually 19 years since the first one, but it's close enough. Owens said that there won't be superstars dreaming of their first HIAC match because they will see what happens to Rollins inside that cell. He's going to put Rollins through hell and he's going to leave a permanent scar on Rollins and anybody that watches. Owens doesn't care what people think about him because all that matters is the Universal Title. On Sunday, he's going to hell with Rollins…and he's the only one coming back.
Analysis: That was an awesome promo from Owens. A nice reminder that he's one of the best talkers in WWE when he gets a chance to show it.
Braun Strowman vs. Sami Zayn up next.
This week on Smackdown it's AJ Styles vs. Dean Ambrose non-title. Should be a win for Ambrose because WWE loves booking champions to lose non-title matches.
(Commercial)
Braun Strowman made his entrance as we got a recap of Sami Zayn to step up to get in his face. Zayn made his entrance.
Before the match could begin, Strowman said that he wants competition and right now he doesn't see any real competition. Strowman went to leave, so Zayn hit Strowman in the back. Loud "Sami" chants from the crowd. He slapped Strowman, which led to Strowman going after him. Zayn hit two dropkicks. He went for a plancha over the top, but Strowman caught him and threw him into the barricade. Strowman just walked away. Zayn wanted more, but Strowman left.
Analysis: It was just a quick angle to further this storyline a bit. They advertised a match, yet had no intention of doing it. They are probably doing the match at Hell in a Cell. It's similar to what they did with Dana and Bayley earlier.
TJ Perkins was in the locker room taking off the wrist tape. Brian Kendrick showed up saying he needed TJ's help. Kendrick said that the clock is ticking for him because if he loses on Sunday then that's it. If he loses then he can't feed his family. It's the same way that Kendrick helped Perkins when he just started in wrestling. Kendrick said he needs to win at Hell in a Cell. Perkins told him to try to beat him. Kendrick said he can't just try to win, he needs Perkins to just let him win. Perkins said nothing, looked angry and walked away.
Analysis: Interesting segment there with Kendrick asking Perkins to let Kendrick win. No reply from Perkins is the right way to do it because it makes people think that he might consider it. That segment also makes me think they might do a title change since Kendrick lost earlier. I'm undecided on my pick at this point.
Brock Lesnar's locker room door was shown. Paul Heyman knocked on it and went in. Lesnar up next.
(Commercial)
Brock Lesnar And Paul Heyman Address Goldberg
Brock Lesnar walked out in a "Suplex City" shirt that said Minneapolis, MN. He spent a lot of his life in the area, so it's considered his hometown crowd. The great Paul Heyman was there with him. A clip aired of Goldberg's promo from last week aired with him saying that Lesnar is next…and last.
Heyman said that Lesnar has authorized him to address the entire situation involving this guy…and the crowd chanted "Goldberg" although it was not a lot of them. He said that Goldberg was a superdad, wannabe superhero that thinks he was Lesnar before Lesnar. The "Suplex City" chants drowned out the Goldberg chants. Heyman said that the Goldberg chants are really starting to piss Brock Lesnar off. Heyman talked about the crowd reactions with some people chanting "Suplex City" and some people chanting "Goldberg" although more were chanting Suplex City. Then he paused to hear the reactions. Heyman told the fans to stop chanting Goldberg before Lesnar takes things into his own freaking hands. There were more chants of "Suplex City" and "Goldberg" with more of them chanting Suplex City. Heyman was mad that half the crowd was chanting Goldberg in Lesnar's home. Some fans started a "Goldberg sucks" chant. The dueling chants continued. Then they just left.
Analysis: That's it? A very weak segment. I figured they would at least mention Survivor Series and doing the match there, but I guess the focus had to remain on Hell in a Cell. This segment was a waste of time that was just designed to have them react to fans chanting "Suplex City" and "Goldberg." There wasn't much more to it than that.
(POST RAW NEWS: Here's a report I wrote about how Vince McMahon wanted that segment to run longer, but was apparently mad about the crowd support for Goldberg, so he pulled the plug on it early. It's Minnesota! They love Brock. Silly of WWE to think he would get booed there.)
Chris Jericho and Kevin Owens had a brief chat backstage. Jericho assured him they are best friends no matter what happens tonight.
Seth Rollins entered for the main event.
(Commercial)
Next week is the Halloween edition of Raw. Goldberg is back next week as well.
Analysis: I'm already dreading the appearance of The Boogeyman. I'm groaning at some of the Halloween comedy they will try to do.
Kevin Owens and Chris Jericho made their entrances.
Kevin Owens vs. Chris Jericho vs. Seth Rollins
The main event began at 11:01pmET, which is later than normal. This is not for KO's Universal Title.
Rollins was in there with Jericho with Rollins hitting a blockbuster. He threw Owens out of the ring, but then Owens came back and sent Rollins into the barricade. Rollins sent Owens into the barricade two times in a row and nailed a dropkick against the barricade. Jericho attacked Rollins from behind and dumped him over the barricade into the crowd. Rollins hit a cross body block off the barricade to knock down both guys. Back in the ring, Owens nailed Rollins with a clothesline in the corner. He nailed another clothesline, but then Rollins moved out of the way of the cannonball attack. Rollins with a springboard knee to the face on Owens for two. Jericho was back in there going for the Walls of Jericho, but Rollins fought out of it. Rollins blocked the Lionsault by getting his knees up. Owens saved Jericho from a Pedigree. The heels double teamed Rollins with Owens hitting a senton splash off the middle ropes. Jericho with a clothesline on Owens on the floor. Back in the ring, the heels double teamed Rollins some more. Rollins avoided the Popup Powerbomb, sent Owens to the floor and hit a kick to Jericho. Suicide dive by Rollins took out Owens on the floor. Rollins went up top, Jericho moved away from a Frog Splash and Jericho hit a Codebreaker for two. Jericho was mad at the ref for not counting it better. Owens hit a cannonball splash in the corner. Owens and Jericho were on the middle ropes setting up for a suplex. Rollins slipped out, slammed both guys with each arm and successfully pinned both. What? Yep. That's the finish. It went 11 minutes.
Winner by pinfall: Seth Rollins
Analysis: ** You would think guys of that caliber would have a great match, but it was pretty boring and the ending sucked. I absolutely hate it when guys are on offense for the majority of a match and then they get pinned by one move. It wasn't even a good move since it was a one armed slam off the middle ropes, yet it was enough to pin both of them. Really? They should have had Owens at least get his shoulder up so that he's not hurt by the loss. I know that what happened after the match was designed to make us forget about the loss. I just think it was a stupid ending to the match because it hurts the two heels that are supposed to be working together.
Post match, Owens and Jericho attacked Rollins on the floor. They sent Rollins into the steel steps at ringside. Owens celebrated on the ramp, so Rollins went after him even though security and referees were there. Rollins went after Owens by ringside. Owens got the advantage again with a running clothesline. Rollins sent Owens head first into the ring post. Owens hit Rollins with the Powerbomb to the apron. Owens had the Universal Title and posed in the ring with it and Rollins was out on the floor. Raw finally ended at 11:15pmET.
Analysis: That was well done. That made me care more about their Hell in a Cell match than any promo or match they had in the last month. Owens destroying Rollins with the Powerbomb on the apron is something that we don't see that often, but when we do see it we know it's a big move that is going to hurt somebody. It weakens Rollins going into Hell in a Cell, which makes Rollins more of a sympathetic face heading into the match. I still think Owens is leaving with the title, possibly due to the help of Jericho in some way.
There were times in the last 15 minutes where the crowd was dead. Jericho hit that Codebreaker, which looked like a possible finish and there was almost no reaction. It's because Raw is too long and they get tired. I wish the show was better because the extra time definitely hurts more than it helps.
I think Banks vs. Charlotte should main event Hell in a Cell. Will it? Find out on Sunday.
Three Stars of the Show
1. Chris Jericho
2. Kevin Owens
3. Seth Rollins
The opening promo and last segment were better than the match.
The Scoreboard
4.5 out of 10
Last week: 5
2016 Average: 5.8
2016 Average since brand split starting July 25: 5.93 (Smackdown is 6.19)
Last 5 Weeks: 5, 5, 7, 4.5, 6.5
2016 High: 9 (April 11/July 25)
2016 Low: 4 (Feb. 29/Mar. 21/Aug. 15)
Final Thoughts
I give it a 4.5 out of 10.
It was a below average show for the third straight week. It's a combination of a lot of things such as the show being too long, too many rematches make things stale and there just isn't a lot of great story development. The show was completely forgettable with a main event match that had a poor ending.
I'm a huge fan of Brock Lesnar and Paul Heyman, but what the hell was that segment? To get the crowd to chant "Suplex City" and "Goldberg" apparently. That's it. It was so lame.
The familiar booking patterns strike again with the tag champs and Universal Champion getting pinned in non-title matches. We shouldn't care if anybody loses their title because we see it so much for nearly every champion.
Here's the lineup for Hell in a Cell at this point.
WWE Universal Championship Hell in a Cell Match: Seth Rollins vs. Kevin Owens
Raw Women's Championship Hell in a Cell Match: Sasha Banks vs. Charlotte
WWE United States Championship Hell in a Cell Match: Roman Reigns vs. Rusev
Raw Tag Team Championships: The New Day vs. Sheamus & Cesaro
Cruiserweight Championship: TJ Perkins vs. Brian Kendrick
Enzo & Cass vs. Gallows &Anderson
Other likely matches include Bayley vs. Brooke, Strowman vs. Zayn and possibly others.
Our Hell in Cell preview will be up on Friday.
—
Four new TJRWrestling shirts are out. They are the "Win On TV" shirt, the "Write Canton Write" shirt thanks to Kevin Owens for inspiring, "Shut Up Just Read It" is inspired by an old Chris Jericho promo and "Enjoy the show…" line is a catchphrase I use on Facebook often. Please check them out and order one (or more) if you're interested. If you read my work or visit TJRWrestling.net it would be a great way to support what we do. I'd really appreciate it.
Here's the link to order and you can also get a better view of the shirts: http://www.prowrestlingtees.com/tjrwrestling Thank you!
That's all for now. See ya next time for the Smackdown review.
Thanks for reading. Go Los Angeles Rams. Go Toronto Raptors (bye Blue Jays).
John Canton – mrjohncanton@gmail.com
Twitter @johnreport
Personal Facebook and TJRWrestling on Facebook