The John Report: The WWE Raw Deal 10/17/16 (Goldberg Returns to WWE)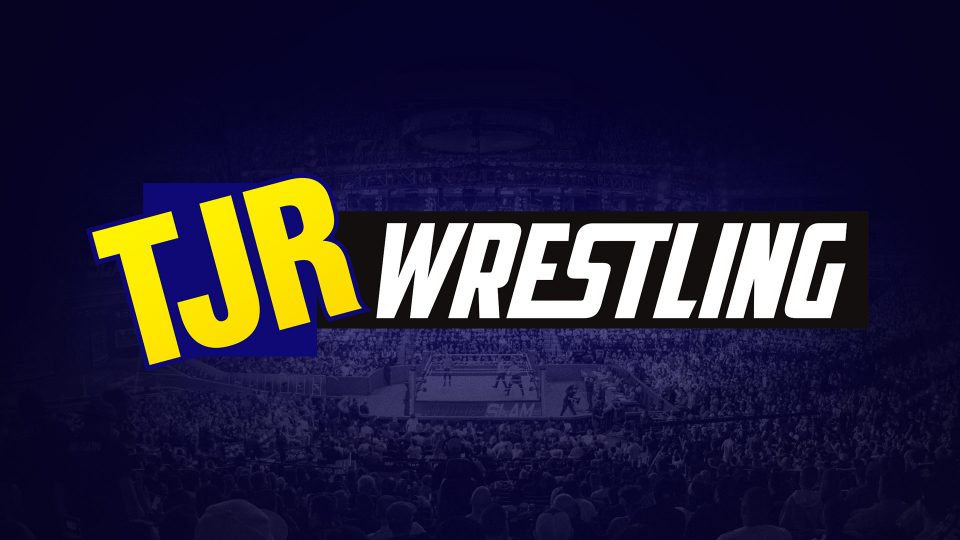 Live from Denver, Colorado this is the Raw Deal for episode #1221. Follow me on Twitter @johnreport.
The Raw intro video aired to start us off. There's some pyro as a graphic reminds us that Hell in a Cell is two weeks away. Great job with the "Member Goldberg?" sign. South Park reference.
Coming up on Raw is Goldberg on the show for the first time in 12 years. Plus, Lita interviews Charlotte and Sasha Banks in separate interviews.
Kevin Owens And Chris Jericho Have Things To Say
The Universal Champion Kevin Owens and best friend Chris Jericho made their entrance. There was a video of last week with Rollins beating Jericho in a match, then dropped him with a Pedigree and Owens wasn't there to help Jericho. Jericho was dressed in his ring gear with a scarf and his list while Owens is wearing a suit. Do you think one of them will have a match? You don't need to answer that.
Owens said that Mick Foley has a vendetta against him by forcing him to defend the Universal Title inside Hell in a Cell. Jericho said "quiet" to the crowd to shut them up from chanting Foley. Jericho complained about Hell in a Cell being the most barbaric structure in WWE. He said that match ended Foley's career and proves that Foley is a stupid idiot.
Owens said he's a thinking man's champion that is smart enough to know that HIAC won't shorten his career like it did for Foley. Owens said years from now, all the idiots will be talking about the hell that Owens put Rollins through and they will still call this the Kevin Owens Show. Jericho said they'll still call it the Chris & Kevin Show. Jericho went on to brag about beating people like Shawn Michaels, Rey Mysterio, Steve Austin and The Rock (in the same night) and beat Undertaker for the World Title. He said that he didn't beat Rollins last week due to bad officiating from the referee. Owens said you know what that referee deserves? Jericho said what happens when you do things the wrong way, Rod Zapata WWE official…you just made the list! The crowd cheered. Owens said that he's already replaced Rollins as the man and in two weeks he's going to retire Rollins.
Here comes Rollins with a promo on the stage. Rollins suggested that Jericho puts his scarf on the list. Rollins made fun of the tattoos of Jericho, his hair, his creepy mustache and he called him "Sparkle Crotch" since he's got sparkles on his trunks. Fans chanted "Sparkle Crotch" and Jericho said he is not Sparkle Crotch as his way to entice more chants. Jericho was going to put him on the list and Rollins said he's probably on it already. Rollins said Jericho should put his friendship with Owens on it since Owens let Jericho take a Pedigree two weeks in a row. Owens said that's why Rollins has no friends. Owens spoke about how one of them has to stay strong for the good of the team, so Rollins said that Owens stays strong and Jericho stays weak.
Jericho fired back talking about his titles, being the best in the world and why he has "G.O.A.T" (Greatest of All Time) on his trunks. Rollins said it should say "Sparkle Crotch" or "Sparkle Ass." Jericho said he can beat Rollins anywhere. Rollins walked down to the ring saying they should have a rematch. Rollins wondered what Owens was going to do, so Jericho said Owens is leaving and Owens said he was staying. Jericho said he knows what happened the last two weeks, which is why it's best for Owens to leave. Jericho told Owens that he knows all the tricks, but Owens is still his best friend and Owens is still going to have his back, but Jericho has to remind everybody who they are dealing with: "I'm Chris Jericho dammit!" Owens told him to do it. They hugged. Rollins told Kev to get his hands off "Sparkle Crotch" and he went into the ring.
Analysis: It's Raw, so of course we start with a 15 minute promo. I thought Rollins did some of his best promo work as a face because he made fun of Jericho's looks, come up with a funny phrase in Sparkle Crotch and step up against two heels. In the past, they would have him whining to Stephanie McMahon about things too often and it didn't make him look strong. Jericho was great as usual. Owens was fine too, but Jericho is standing out more. I liked how Jericho told Owens he knows what he's doing because he knows every trick, which is smart for the veteran to say. As for the making of the match, it's typical that the opening segment either makes a match right away or for later in the show. I don't think the "creative" team knows any other way at this point.
(Commercial)
Seth Rollins vs. Chris Jericho
Jericho with a back suplex early on as the crowd chanted "Sparkle Crotch" at him. Rollins came back with a clothesline and a dropkick. Jericho came back with a backbreaker for a two count. Jericho did a slingshot move that sent Rollins throat first into the middle ropes. Rollins came back with a forearm smash in the corner and then a Blockbuster off the middle ropes gets two. Jericho with a back body drop that sent Rollins over the top to the floor. Springboard dropkick on the apron by Jericho sent Rollins into the barricade.
(Commercial)
Back from break, Jericho hit a missile dropkick off the middle ropes for two. Rollins avoided a move by holding onto the ropes and then nailed a running kick. Rollins sent Jericho face first into the middle turnbuckle followed by the Slingblade neckbreaker for a two count. Back elbow from Jericho. Lionsault connects for Jericho for a two count. I'm used to that move not hitting for Jericho. Rollins with a knee to the face and then a Falcon Arrow slam for a two count. Kevin Owens' music started up as KO appeared again. Rollins was on the top rope distracted by it, but then he took out Jericho with a cross body block off the top to the floor. Flying knee attack by Rollins on Jericho. Jericho fought back with the Walls of Jericho submission. Rollins crawled to the ropes, Owens pulled them back and the ref saw it, so he told Owens to let go. The ref John Cone made Jericho break the hold. Rollins went for the Pedigree, but Jericho fought out and hit an enziguri. Rollins avoided the Codebreaker and hit the Pedigree for the win after 15 minutes.
Winner by pinfall: Seth Rollins
Post match, Rollins stared at Owens, who just went up the ramp.
Analysis: ***1/4 A good match that was competitive from the beginning with Rollins getting the win just like last week. No surprise that Rollins got the win since he's going for the Universal Title at Hell in a Cell and Jericho doesn't even have a match at this point. I thought that spot with the Walls of Jericho nearly winning for Jericho was really well done with Owens pulling the ropes back. It teased a cheap ending that would have pissed off the fans. Then Rollins fought back by avoiding the Codebreaker and got the clean win. I'm glad that Rollins won to give him momentum going into Hell in a Cell. Owens hasn't wrestled as often as Raw, but it's important that both guys are kept strong going into their Universal Title match.
Goldberg History Clip: Back to Nitro on September 22, 1997 when he beat Hugh Morrus to start his winning streak. It was his television debut.
Charlotte talks to Lita up next.
(Commercial)
The Governor of Colorado John Hickenlooper was shown at ringside. He's a friend of Goldberg apparently.
Charlotte Interviewed By Lita
There was an earlier today interview conducted by Hall of Famer Lita. Charlotte said she's a winner that was born for these moments. She said that the reason no woman has been in Hell in a Cell before is because she's the first Charlotte Flair. Charlotte said she was the greatest female or male star in WWE. Lita brought up Sasha having an injury going into SummerSlam and Charlotte took advantage of it. Charlotte said she's durable, she doesn't whine about being hurt and that a win is a win as she mentioned her 12-0 PPV record. Charlotte claimed she is the best because she's always 100%. Lita asked if it bothered Charlotte that Banks is loved by the WWE Universe and that HIAC is in Banks' hometown of Boston. Charlotte claimed she hasn't needed anybody to help her or cheer for her. Charlotte added that she was born for this and it's in her blood. Nobody knows what it's like to walk in her shoes. She mentioned her 12 straight pay per view wins again. Charlotte said that at Hell in a Cell she will be the woman to beat and she will be the three time Women's Champion. "Nothing will stop me." It ended there after about four minutes.
Analysis: That was solid. Charlotte has done a great job in terms of improving as a heel. She said a lot of the things she usually says during in-ring promos and some her usual lines about being genetically superior. She also made a lot of good points about how there hasn't been a women's Hell in a Cell because there hasn't been a woman like her. I'm a fan of interviews like this. They did one with Rollins last week too, but I liked this one more.
The trio of R-Truth, Goldust & Mark Henry entered for a tag match.
Analysis: Nothing says "new era" like three dudes in their 40s.
(Commercial)
PLUG TIME: Check out my exclusive column for The Comeback about the good and bad things about WWE's brand split so far. Most of the bad things are about Raw because I think Smackdown has been the better show.
There was some video from earlier in the night with The Shining Stars trying to sell fake watches. This was bad.
R-Truth, Goldust & Mark Henry vs. Titus O'Neil, Primo & Epico
Primo tripped up Goldust and nailed a running splash onto his back against the ropes. O'Neil tagged in with a hard whip into the corner as the heels worked on Goldust. After Primo tagged in, Goldust nailed a snap powerslam on him. Tag to Truth against O'Neil with Truth nailing clotheslines and a jumping kick to the face. Axe kick by Truth gets two as Primo made the save. Goldust with a Spinebuster on Primo. Epico sent Goldust out of the ring. R-Truth took down Epico. Henry blind tag, Truth shoved Titus into him and Henry gave O'Neil the World's Strongest Slam for the win after three minutes.
Winners by pinfall: R-Truth, Goldust & Mark Henry
Analysis: * It was just a quick tag match to put the faces over. Do the old guys with no storyline need the win? I don't know. I figured they would do this match to try to get this "Titus Brand" some momentum yet here he is getting pinned again. Weird booking to me.
The New Day trio were backstage getting ready for a match coming up. They had a "420 Days" sign with them. That's a marijuana reference.
(Commercial)
Chris Jericho was backstage and he went up to Owens. Jericho was mad about Owens coming out to the ring. Jericho almost called him a stupid idiot, but he stopped before he could. Owens said he's not some stupid idiot, he's the Universal Champion and Jericho said he's a six time WWE Champion. The Raw Commissioner Stephanie McMahon showed up. Stephanie told them they were letting Seth Rollins get right in their head. She mentioned the Smackdown challenge for Survivor Series and said she needed them to be on the same team. She needs them to be smarter and stronger than everybody else. She left.
Analysis: The rift between them continues to grow at a slow pace, which is good because I don't like rushed splits. It's going to lead to Jericho going face as a future opponent of Owens most likely. The fired up promo from Stephanie was done to push the Survivor Series story with Raw going up against Smackdown.
Sheamus and Cesaro made their entrance. Cesaro was filming himself on Facebook Live on the way to the ring similar to what Sheamus did last week. They were bickering of course. It's Cesaro/Sheamus vs. New Day for Tag Titles at Hell in a Cell.
The New Day trio made their entrance. Big E said that Sheamus must be a mile high (Denver reference) if he thinks he's going to beat them. Xavier Woods talked about how the people running for President would make a closer knit tag team than Cesaro and Sheamus. Woods said that Kofi beat Cesaro last week and Kofi mentioned he even beat Cesaro when he wasn't at his best since he messed up a move. Kofi set up their "WHO?" chant leading to him calling Sheamus a stinking pile of steaming garbage. Big E noted that Sheamus was too busy being on Facebook Live to help his partner last week. That's why you can't say "shame" without Sheamus which led to a "shame" chant. Woods said that for the past 420 days they have legally been the WWE World Tag Team Champions. It ended with "New Day Rocks" chants.
Analysis: The 420 days thing was emphasized because it's a marijuana reference. They're in Colorado for Raw, which is one of the states that legalized marijuana. Good promo from New Day with some funny one liners this week. It doesn't happen all the time, but it did this week.
Big E (w/Xavier Woods & Kofi Kingston) vs. Sheamus (w/Cesaro)
Sheamus hit a German Suplex early on, then a high knee and Big E came back with a clothesline. Shoulder tackle by Big E, but Sheamus came back with a forearm smash as Cesaro remained on Facebook Live. Big E sent Sheamus over the top to the floor and Big E nailed a clothesline on the apron. Big E nailed a splash on the side of the apron. Sheamus came back by putting Big E on his shoulders and hit a Rolling Senton on the floor.
(Commercial)
Back from break, Sheamus missed a top rope attack and Big E hit three straight belly to belly suplexes. Sheamus got his knees up to block a splash attempt. Backbreaker by Sheamus gets two. Sheamus charged in, Big E caught him up high and nailed a Powerbomb for two. Great spot there. Sheamus hit White Noise for a two count. Cesaro went into the crowd with his phone, Sheamus was mad about it and Sheamus hit ten forearms to the chest. Sheamus yelled at Cesaro about distracting him. Sheamus took the phone and told Cesaro to film the best Brogue Kick ever. Sheamus went back into the ring. Big E nailed a splash in the corner and did the dreaded ROLLUP OF DEATH~! for the win after 11 minutes.
Winner by pinfall: Big E
Analysis: **1/2 That was a pretty good match with both guys hitting moves that were powerful. It's nice to see a different match for a change. The match was about showing the problems between Sheamus and Cesaro, which continued from the moment the bell rang. What this match also showed me is that Big E will definitely be a big singles star when the team splits up next year or whenever it happens. I hate the ROLLUP OF DEATH~! finish that is done way too often, but WWE seems to love it.
Goldberg History Clip: It was July 6, 1998 as Goldberg won the WCW World Title from Hollywood Hogan. A great moment in Nitro history, but also an example of how WCW was stupid because that should have been on pay-per-view instead of on Nitro.
(Commercial)
An earlier tonight segment showed Bo Dallas talking with Curtis Axel. Dallas said he's the only one that "believes" in Bo. Axel said he believes in him, so he went to Foley and got Dallas this match with Neville. Bo thanked him.
Bo Dallas (w/Curtis Axel) vs. Neville
Dallas was aggressive against The Man That Creative Forgot. That isn't really Neville's nickname, but it should be. Neville nailed some quick kicks including an enziguri that knocked Dallas down. Neville went up top, but Dallas rolled to the floor. Neville nailed an Asai Moonsault onto Dallas on the floor. Back in the ring, Neville avoided an attack with a boot to the face. Dallas tripped up Neville on the apron so that Neville landed on his neck. Dallas nailed a twisting neckbreaker for the pinfall win after three minutes.
Winner by pinfall: Bo Dallas
Analysis: * A quick win for Dallas, who apparently is higher up the ladder than Neville at this point. It would be nice if WWE actually did something useful with Neville. I don't mind Dallas being used more because I always liked him. I liked the finish of the match with a trip up on the apron leading to the finish because you don't see that kind of ending too often.
Post match, Axel celebrated with Dallas. He went on the turnbuckle, so Dallas attacked him from behind with a forearm shot that knocked him out of the ring. Dallas threw Axel into the barricade. Then he threw him into the barricade again. Graves explained it that Bo is the only one that can believe in Bo. Dallas nailed a knee to the face of Axel against the barricade.
Analysis: That was a bit of a surprise. They want people to forget about the Social Outcasts group when Dallas was aligned with Axel. This sets up Dallas to be a loner. I doubt it's going to lead to a face push for Axel. It's more about establishing Bo as a loner.
Bayley vs. Dana Brooke up next.
(Commercial)
A replay aired from last week on Raw when Brooke attacked Bayley on the stage after a Bayley win.
Bayley vs. Dana Brooke
Brooke avoided her early, but then Bayley came back with a clothesline. Brooke nailed a forearm to knock her down. Brooke sent Bayley into the turnbuckle. Chinlock by Brooke and then she sent Bayley into the mat again. They did a double clothesline spot to even things up. Bayley tripped her up, hit the elbow in the corner and Brooke bailed to the floor. Dropkick by Bayley on the floor. Brooke tripped her up on the apron and sent her into the ring post. Brooke yanked Bayley down by the hair, covered Bayley and that was it…what? Brutal looking finish. Brooke tried to get her foot on the rope, but she was too far away from it. That was a flat finish. It went three minutes.
Winner by pinfall: Dana Brooke
Analysis: 1/2* Poor match. I'm sorry, but I can't give a match even one star when Brooke isn't even able to get her foot on the rope to finish the match the way it was supposed to end. I assume the result was done so that they can have a match at Hell in a Cell with Bayley likely getting her win back there.
Paul Heyman was interviewed at "WWE Studios" even though he was really at Raw in Denver. Heyman talked about how the entire situation with Goldberg has spiraled out of control. Heyman said that the challenge was rhetorical, but he knows Goldberg is there to say yes. He said that Lesnar didn't challenge Goldberg face to face because he doesn't think about Goldberg anymore. Heyman said it's a video game and a fantasy. Heyman suggested that Goldberg should show up on Raw to just say no because maybe if he says yes then Goldberg is going to piss Brock Lesnar off. Heyman added that it already pisses off Lesnar that Goldberg beat him 12 years ago and the WWE Universe believes it because they chant his stupid name. The crowd chanted "Goldberg" on cue. Heyman said he could hear what they were saying and that's going to piss off Lesnar too. Heyman told Goldberg that if he says yes then he's going to be victimized and conquered by the box office attraction that is Brock Lesnar.
Analysis: Good promo by Heyman as usual. He's so great at involving the crowd by getting them to chant "Goldberg" right on cue. It also feels like Heyman is positioning Lesnar as the heel going into the match. I'm not sure if Lesnar is going to get booed at Survivor Series, but they seem to going in that direction for him. I like Lesnar more as a heel anyway.
Coming up later is a message from Rusev and Lana for Roman Reigns.
(Commercial)
They did their usual plug for the "More Than Pink" movement. Go to Komen.org/WWE for info on how you can join the fight.
Braun Strowman made his entrance. Three guys named "Mile High Trio" talked about how they are from Denver, Colorado and there is no man in the world that can defeat the three of them.
Braun Strowman vs. Mile High Trio
It's a 3 on 1 handicap match. Strowman dumped two of them out of the ring, hit a corner splash on the third guy and then Strowman launched him over the top onto the other two guys on the floor. That was a cool spot. Strowman drove one of the guys into the turnbuckle again. Strowman hit a dropkick to take down two guys. Corner splash again by Strowman. The third guy left the ring, but Strowman chased him and knocked him down on the floor. Strowman hit a running powerslam. Reverse Chokeslam slam on a guy as he slammed him onto the other guy. It went about two minutes.
Winner by pinfall: Braun Strowman
Analysis: 1/2* The Strowman destruction continues.
Post match, Strowman grabbed the microphone. He yelled about Foley not giving him competition and said he'll go to the back to take matters into his own hands. Sami Zayn's music started up.
Zayn went into the ring, stood face to face with Strowman as the crowd chanted "Sami" and Strowman shoved Zayn out of the ring. It sent Zayn into the barricade. Zayn got back into the ring, but Strowman just walked up the ramp.
Analysis: I'm glad that Strowman has a name opponent after three months, but I'm not thrilled about it being Zayn because it's not going to end well for Zayn. I figured it would be Mark Henry or Big Show. Even Darren Young would have been fine since he's not doing anything.
Rusev and Lana up next.
(Commercial)
PLUG TIME: We do a TJRWrestling Podcast every week that you can listen to right here on Podbean or use iTunes by searching "TJRWrestling" or "John Canton" to get it.
Sami Zayn was walking backstage as Charly Caruso showed up to ask why he picked a fight with Braun Strowman. Zayn said it's because nobody else will.
Rusev And Lana Feel Like Talking
Rusev has the chop sideburns look now. Fans chanted "USA" to piss off Rusev right away. Lana said that Rusev is a phenomenal family man. Rusev said that Roman Reigns says he's a family man that has 700 Samoan family members that bang coconuts on their head. Rusev claimed that his family is civilized and introduced us to "The Rusevs."
There was a picture of Rusev's mom with him saying she is much stronger than any American woman. Lana said she loves her mother in law, Mama Rusev. The fans booed, so Rusev yelled at them for booing his mother. Rusev showed a picture of Papa Rusev, who he claimed is a legend that served in the military and became a wrestling champion. Lana said he's a strong man that they love. He showed a picture of Brother Rusev, who is the best chef with the best restaurant in Bulgaria. He showed grandma Babushka and the family dog as well. The dog is a champion as well. Then there were more pictures of his cousins as fans chanted "boring" for all of this.
Analysis: Everybody's a champion! Imagine that.
Roman Reigns, the US Champion, interrupted things. Graves was mad because he was enjoying it. Reigns said that Rusev is right that Roman has a big family, but he means the Roman Empire. Reigns said that Rusev looked more like the family dog. Rusev said he can disrespect his family all he wants, but he can't disrespect him. That's backwards of what people might usually say.
Reigns got in the ring and told Rusev that at Hell in a Cell it's just the two of them one on one. Reigns added that when Reigns is done with him, the only place Rusev is going to call is 911. Lana got in Reigns' face and slapped him. Rusev nailed a Superkick to knock down Reigns.
Rusev continued the attack outside the ring by sending Reigns into the barricade. Rusev sent Reigns into the steel steps and then hit him with the steps in the face. Back in the ring, Rusev brought the steps in. Rusev tossed Reigns into the steps again. Rusev applied the Accolade submission on the steps as if that is supposed to make it hurt more. Rusev did a good job of making angry faces like usual. Rusev left to end the segment.
Analysis: They have had a lot of segments like this in the last few months with Rusev getting the advantage one week and Reigns getting the advantage next week. Considering that Rusev was showing family pictures and Reigns interrupted it, you could say that Reigns deserved to get beat up like that. Of course, the real reason Reigns interrupted it was because it was so boring. The whole feud has been boring to me and I don't really want to see them have another match, but they are set for a final (I hope) US Title match at Hell in a Cell.
Goldberg History Clip: It showed the debut of Goldberg on Raw on March 31, 2003, which was the night after WrestleMania. The Rock ripped on the crowd, Goldberg showed up, gave him a Spear and that was it. It was the best feud Goldberg had in WWE, which led to a Backlash 2003 win for Goldberg.
Goldberg is still to come. Paul Heyman is on ESPN this Wednesday on Sportscenter to continue to push the storyline.
(Commercial)
There were photos shown of Emma for her "premiere" as Emmalina soon. Thank you WWE for realizing how hot this woman is and making a character out of that. If the show was just Emma pictures it would be a 9 out of 10.
Here's Luke Gallows and Karl Anderson, who attacked Enzo & Cass last week. A replay aired of that.
Enzo Amore and Big Cass made their entrance with their usual intro. Enzo's wearing pink overalls promoting breast cancer awareness. Enzo worked in a John Elway reference, which was popular with the Denver crowd. They ended it with the "SAWFT" bit.
Big Cass (w/Enzo Amore) vs. Karl Anderson (w/Luke Gallows)
Cass pounded Anderson with punches in the corner. Cass with a fallaway slam sent Anderson to the floor. Kick to the head by Anderson as Cass went back into the ring. Anderson got a rollup for two. Cass with the East River Crossing slam for the victory after one minute. That's it? Yep that's it.
Winner by pinfall: Big Cass
Analysis: 1/2* A very quick match to put over Cass to show he was ready after the attack from behind last week. It's likely leading to a tag match at Hell in a Cell. It's just too bad they didn't get more time. I wonder if it was cut short because of timing issues or they meant to have a quick match like that.
Backstage, Tony Nese and Drew Gulak were in the locker room. Nese told Brian Kendrick to take care of his end of the bargain and they will take care of theirs. TJ Perkins showed up, so Kendrick asked if Perkins was going to get a cheap shot. Perkins called Gulak "Sir Lancealot" for his outfit. Kendrick said that Perkins knew the old Kendrick and Perkins said he knows him better than he knows himself. Perkins said that at Hell in a Cell, it's Game Over for Kendrick. Kendrick said it's not about games because he'll do what it takes to survive in this game. Cedric Alexander and Rich Swann showed up to say they're in a six man tag match later.
Analysis: The cruiserweights got a backstage promo segment for a change, so that's nice. Some of the lines were a bit cheesy like Perkins saying "game over" and stuff, but I don't mind seeing them get more storylines.
Banks interviewed by Lita up next.
(Commercial)
The announce team of Michael Cole, Corey Graves and Byron Saxton reminded us that Goldberg is still coming up.
Sasha Banks Interviewed By Lita
The Women's Champion Banks was seated with Lita. Banks is wearing a purple dress and has her pink hair of course. Think she likes standing out? Banks said she's ready for Hell in a Cell. She spoke about how far they've come from NXT to making history at Hell in a Cell. Banks said she respects Charlotte, but she's here to show her why she's the best and she'll prove it at Hell in a Cell. Lita mentioned Charlotte said that Hell in a Cell will be her night. Banks talked about how HIAC is in her hometown of Boston and how it's her dream to be Women's Champion like she is now. Lita told her to enjoy this moment. Banks says it's crazy that this women's revolution has come so far and to be a part of history as the first woman is HIAC – she can't believe it. Banks talked about how she's recovered from her back injury from SummerSlam and she's good to go. Banks said she doesn't have fear of HIAC because she's not afraid. She's been watching Hell in a Cell matches on WWE Network (good plug) and she knows it can't be fear when she steps inside Hell in a Cell. At Hell in a Cell in two weeks she's there to make history.
Analysis: Banks is a good talker and showed it here. The problem is that she drives home the same point that the announcers say all the time – they are there to make history. We get it, WWE. They repeat the same things over and over so much. It would be nice if the performers were able to deliver more natural interviews that didn't include the same phrases that the announcers say all the time, but that's how it is WWE these days where they repeat things. Do you think normal people the way WWE performers do? No. That's what I hate about these promos. They don't come off as natural.
Goldberg History Clip: It was a shot of Unforgiven 2003 when Goldberg beat Triple H for the World Title. The feud was very average, but obviously Goldberg wining the World Title in WWE was a big deal.
The six man cruiserweight tag match is up next.
(Commercial)
The cruiserweights made their entrance as we are reminded that it's Perkins vs. Kendrick for the Cruiserweight Title at Hell in a Cell.
Brian Kendrick, Drew Gulak & Tony Nese vs. TJ Perkins, Cedric Alexander & Rich Swann
Swann did a somersault to avoid a Gulak attack and then nailed a dropkick. Alexander with a dropkick to Nese and a tag to Perkins, who nailed a senton. Nese countered a DDT with a suplex. That was impressive. Kendrick tagged in, so Perkins put on the knee bar, but Kendrick went to the floor to escape and it's time for a break.
(Commercial)
Back from break, Alexander nailed a leaping kick on Gulak. Kendrick tagged in, so Alexander gave him a back body drop. Swann tagged in against Nese with Swann hitting two clotheslines. Nese got a boot up and then Swann came back with a hurricanrana off the top rope for two as Gulak made the save. Alexander took out Gulak with a clothesline. Alexander with a clothesline that sent Kendrick out of the ring. Perkins with a wrecking ball dropkick on Gulak on the floor. Nese knocked down Swann when he was on the top rope. Nese nailed a 450 Splash off the top. Kendrick tagged in and applied the Captain's Hook submission on Swann. It led to Swann tapping out as Perkins tried to save, but Nese held the foot of Perkins. The match went eight minutes.
Winners by submission: Brian Kendrick, Drew Gulak & Tony Nese
Analysis: ** I hate when WWE does a commercial break during a match that was only eight minutes long. They need to time it better. The result puts over Kendrick as a crafty guy with momentum heading into Hell in a Cell against Perkins. Kendrick was crafty because he tagged in Nese after he hit a big move and got the victory his team without doing that much. Perkins isn't hurt by the loss because it was Swann that tapped out. Basic booking.
Stephanie McMahon and Mick Foley were in the office. It's three hours into the show and they are finally on screen together. Mick was fine with Stephanie accepted Team Raw vs. Team Smackdown at Survivor Series. She gave Mick credit for booking three Hell in a Cell matches for Hell in a Cell. Stephanie wondered what Mick would do for next Monday. Foley announced Rollins vs. Owens vs. Jericho in the main event of Raw next week and Stephanie said she loved it. They did a high five, which looked awkward.
Analysis: This company sure loves triple threat matches. I think it's a mistake to have a non-title triple threat match on the Raw right before Hell in a Cell, but that's WWE. They give away big matches too often on Raw and then it hurts the PPV matches because they don't feel as fresh. I would keep Rollins and Owens apart going into Hell in a Cell.
There was a plug for WWE2K17 with Goldberg available as a pre-order, which a lot of people probably did. Goldberg is up next.
(Commercial)
A tag match announced for next week is The New Day vs. Cesaro & Sheamus. The tag titles are not on the line there, but they are on the line at Hell in a Cell. Also Rollins vs. Owens vs. Jericho next week.
Analysis: That's two non-title matches next week. It wouldn't shock me if Jericho won and also Cesaro & Sheamus won. I do like that they are announcing matches a week before.
Goldberg Returns To WWE
Michael Cole was in the ring to introduce Goldberg. He summarized the things leading up to Goldberg's appearance on Raw tonight. It showed Goldberg on ESPN recently and then Paul Heyman challenging Goldberg to a fight against Brock Lesnar. Cole called him the greatest Champion in WCW history and then introduced Goldberg.
Analysis: Greatest Champion in WCW history? No. That's Ric Flair and it's not even close. Sting is probably next.
Bill Goldberg walked through the backstage area as a bunch of WWE wrestlers and other employees were shown as Goldberg walked by them. He's wearing a black jacket and black pants. It was pretty funny seeing people excited about Goldberg walking there. Big E was over the top with a reaction that made me laugh.
Goldberg walked onto the stage. The pyro went off like in his typical entrance. Loud "Goldberg" chants greeted him. He walked through the pyro full of energy. He greeted some fans at ringside. Really big ovation for him.
Goldberg got into the ring, the crowd greeted him with more "Goldberg" chants. It kept going for a couple of minutes. That was a very impressive ovation. Loud "Holy Shit" chant from the crowd as well. The chants continued.
Goldberg thanked the crowd. He said it's been a long time and they didn't forget. He was emotional a bit with a tear in his eye. The crowd chanted "this is awesome" for Goldberg. Cole told Goldberg that the floor is his and handed him a microphone. Cole left.
Goldberg said it's been twelve years and "never say never, eh." He never thought he'd be in the ring again as he thanked the crowd for a humble return. He said what makes it so special is that his wife and son are there to see him live for the first time ever. They showed his wife and son ringside.
He spoke about how he got to promote WWE 2K17 all around the world and how there are a lot of things he missed about the business. He said one of the things he missed, other than kicking ass, is being a superhero for the kids all around the world. Goldberg talked about how he can go up to the kids, shake their hands and see in their eyes that he was Goldberg. Fans did the "Goldberg" chant again. He said that somewhere along the way in his career, he created some drama back in WWE. What that did is it made him think and he thought that maybe things were better left alone – maybe just for the video game.
Goldberg spoke about how Brock Lesnar challenged him to a fight, but he didn't do it himself because he made Paul Heyman – "his fat, little stooge" – do it for him. Goldberg asked the crowd what they would do, so they chanted "yes" at him. He said that maybe he has one more ass kicking left in him. Goldberg added that maybe he has one more Spear and Jackhammer left in him.
Goldberg said: "Brock Lesnar, not only does that mean you're next, but most importantly it means…Brock Lesnar…you're last."
Goldberg dropped the microphone and left the ring. He greeted some fans at ringside. Then he went back towards his family at ringside. He put his son on his shoulder as his wife took pictures.
It was announced that Brock Lesnar will be on Raw in Minneapolis to respond to Goldberg. Raw ended with Goldberg greeting more fans at ringside, then he posed on the ramp and walked away as Raw ended.
Analysis: That was really well done. I'm not even a huge Goldberg fan, but I enjoyed the segment. Goldberg wasn't known for his promos during his career. In the first year or two in WCW he barely spoke, but he was okay once in a while. Obviously, a lot of time has passed since then and Goldberg has done a lot of acting roles in his career post wrestling, so he's improved a lot on the microphone. He seemed genuine, he seemed real and he brought that well known Goldberg intensity at the end of it as well. I give him a lot of credit because there was a lot of pressure on him to deliver a memorable moment in that spot. It was very believable, the crowd was into it from the beginning and it definitely made me want to see what he can do in that match with Lesnar.
The Lesnar and Heyman response is coming next week. As most of us online know, it's going to lead to a match at Survivor Series. They will have a full month to build it up since Survivor Series is on November 20. I'll be at Survivor Series in Toronto and I'm intrigued by the crowd reaction for the match. I'm not sure if the fans will be behind Goldberg, but they might be.
Three Stars of the Show
1. Bill Goldberg – I'm not his biggest fan, but he did a good job here and the crowd loved him. I can respect that.
2. Seth Rollins
3. Chris Jericho
The Scoreboard
5 out of 10
Last week: 5
2016 Average: 5.8
2016 Average since brand split starting July 25: 6.04 (Smackdown is 6.3)
Last 5 Weeks: 5, 7, 4.5, 6.5, 6.5
2016 High: 9 (April 11/July 25)
2016 Low: 4 (Feb. 29/Mar. 21/Aug. 15)
Final Thoughts
I give it a 5 out of 10.
It felt like a below average Raw. The only match that was above average was Rollins vs. Jericho, but we also saw it last week and it felt like the same match again.
Goldberg's return was well done. He was fired up, delivered an emotional promo that felt genuine and the people loved him for being back in a WWE ring.
Some of the segments like Rusev and Reigns felt like a repeat of things we have seen in the past.
The other matches were either rushed or too short to really mean anything.
Banks and Charlotte were okay in their interviews, but it's not like they said anything different from what they say all the time.
It was nice to see Neville in a match for a change, but it seems like Nia Jax has become a forgotten wrestler. They booked her so strong with a lot of squash wins for months, yet now they don't even book her on the show. It's bizarre.
Here's the lineup for Hell in a Cell at this point.
WWE Universal Championship Hell in a Cell Match: Seth Rollins vs. Kevin Owens
Raw Women's Championship Hell in a Cell Match: Sasha Banks vs. Charlotte
WWE United States Championship Hell in a Cell Match: Roman Reigns vs. Rusev
Raw Tag Team Championships: The New Day vs. Sheamus & Cesaro
Cruiserweight Championship: TJ Perkins vs. Brian Kendrick
Other likely matches include Enzo/Cass vs. Gallows/Anderson, Bayley vs. Brooke, Strowman vs. Zayn and possibly others.
If you missed this show, watch Jericho vs. Rollins and the Goldberg segment. Everything else is something you can skip.
—
Four new TJRWrestling shirts are out. They are the "Win On TV" shirt, the "Write Canton Write" shirt thanks to Kevin Owens for inspiring, "Shut Up Just Read It" is inspired by an old Chris Jericho promo and "Enjoy the show…" line is a catchphrase I use on Facebook often. Please check them out and order one (or more) if you're interested. If you read my work or visit TJRWrestling.net it would be a great way to support what we do. I'd really appreciate it.
Here's the link to order and you can also get a better view of the shirts: http://www.prowrestlingtees.com/tjrwrestling Thank you!
That's all for now. See ya next time for the Smackdown review.
Thanks for reading. Go Toronto Blue Jays. Go Los Angeles Rams.
John Canton – mrjohncanton@gmail.com
Twitter @johnreport