The John Report: The WWE Raw Deal 10/10/16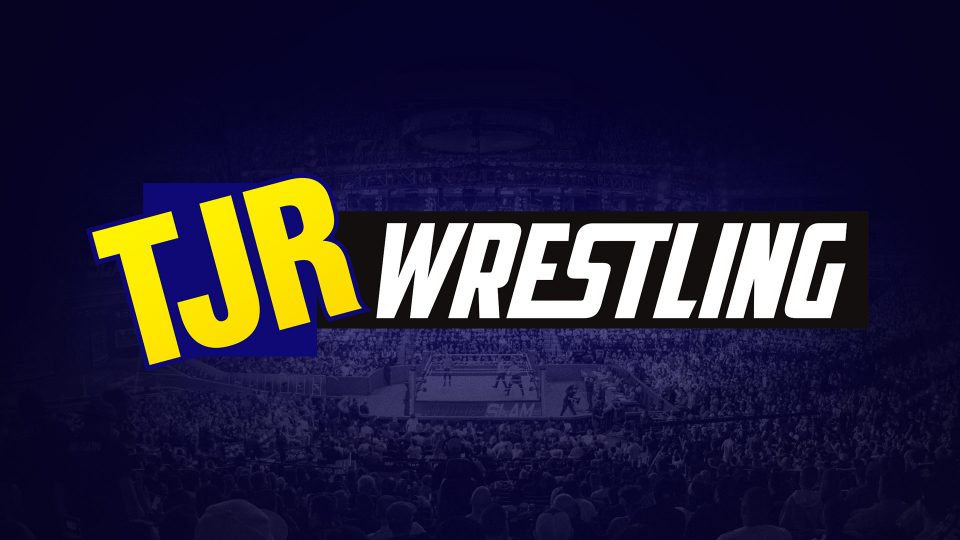 Live from Oakland, California this is the Raw Deal for episode #1220. Follow me on Twitter @johnreport.
The Raw intro video aired to start the show.
The new Women's Champion Sasha Banks entered the arena to a big ovation from the crowd. Replays aired of her title win from last week. Loud "you deserve it" chants from the crowd greeted her.
Banks said she feels like she's on top of the world, but it wasn't long ago that she was sitting in the top row in the building and watching at home with her mom. She had big dreams as she watched her hero Eddie Guerrero (loud "Eddie" chants from the crowd) and when she saw Eddie lie, cheat and steal she wanted to be like that. Then she spoke about Trish Stratus and Lita tearing it down in the main event. She said her dreams came true last week when she faced Charlotte in the main event of Monday night Raw last week and she put her body on the line on her way to becoming a two time Raw Women's Champion. She said that this is for the girls at home that can watch her to be like her. Banks suggested that they up the ante at Hell in a Cell and make it Banks vs. Charlotte inside Hell in a Cell. She wants to make history.
Charlotte made her entrance to confront Banks. Before Charlotte could even get to the ring, Rusev and his wife Lana showed up and they walked into the ring. Rusev has more of a beard now.
Rusev told Banks that nobody cares about their stupid women's revolution or that they main evented Raw last week because Rusev is the main event. Charlotte, who was in the ring, took the microphone from Rusev.
Charlotte said that her title may be around Sasha's waist, but she told Rusev that nobody disrespects the queen. When Charlotte mentioned Sasha's challenge, the crowd chanted yes and Charlotte said "you're on."
Rusev took the microphone back and called Charlotte "black swan." He said that this is his ring and whatever he says goes. Banks grabbed the microphone from him and slammed it down.
Lana joined the promo fest to say that both of those women whine a lot like little girls. She said that Hell in a Cell is made for real men like…Banks and Charlotte shoved Lana down. Banks and Charlotte did a double dropkick to knock Rusev out of the ring. Fans are chanting "USA" for the girls.
The US Champion Roman Reigns showed up. Rusev looked like was ready to fight, but he left with Lana.
Analysis: That was a solid opening promo segment although I think Banks struggles a bit when she's out there as a babyface. She is more natural as a heel in terms of promos. Then the promo went in a direction that was different from what I was expecting. Instead of Charlotte and Sasha going back and forth, Rusev was there to be a jerk to make the women the faces. It doesn't mean that Charlotte is a face – it was just a way to put over the girls feud as a really big deal and something the fans want to see more of. As for the women doing a Hell in a Cell match, that report was out a couple of weeks ago, so this is just a way to make it official. I think it's going to be very interesting and challenging for the Charlotte and Sasha, but I also have enough faith in them that they'll do a good job. It's not like they are going to take some crazy bumps off the cell.
Later on Raw, Paul Heyman addresses Goldberg's comments from his ESPN interview last week. Seth Rollins vs. Chris Jericho is coming up later.
(Commercial)
There was a plug for the WWE 2K17 video game.
The tag champs The New Day made their entrance. They kept talking about local pairs as a way to suck up to the crowd. Big E spoke about how Cesaro is a great athlete that speaks five different languages and is thick AF. Kofi Kingston talked about Sheamus and held up a picture of hot trash. Xavier Woods said that Mick Foley has granted Cesaro and Sheamus an opportunity at the WWE Tag Team titles. Woods said at HIAC they'll show those two why they are the best because…New Day Rocks.
Analysis: It was a fine way to fire up the crowd. I still liked their heel promos more.
Cesaro (w/Sheamus) vs. Kofi Kingston (w/Big E & Xavier Woods)
Cesaro was aggressive early while Sheamus was sitting on the ring steps on his phone on Facebook Live. Kingston went for an attack over the top to the floor. They both stood back while Cesaro wondered where Sheamus was and the show went to break two minutes into the match.
(Commercial)
Back from break, Cesaro was in control after a huge uppercut during the break. Kingston with a weak clothesline on Cesaro followed by the double foot attack to the ribs. Cesaro ducked Trouble in Paradise and nailed a couple of uppercuts for two. Cesaro did uppercut train spot and a boot to the face. Kingston came back by tripping him up, he went up top for a move and fell off the top rope. That may have been planned. Sheamus went after Woods on the floor, Big E nailed a clothesline to knock him down. While all that was going on, Kingston got an inside cradle on Cesaro for the win after eight minutes.
Winner by pinfall: Kofi Kingston
Analysis: ** It was a below average match that was all about furthering the Cesaro/Sheamus story rather than having a memorable match. It was also hurt by the three-minute commercial break that cut out a part of the match for those of us that wanted to actually watch the match. Kingston winning makes sense in terms of the story because of the Cesaro/Sheamus issues.
Coming up later it's Roman Reigns and Sasha Banks vs. Charlotte and Rusev. The match is brought to you by the candy bar Payday, which WWE will mention many times I'm sure.
Up next is a recap of Bill Goldberg on ESPN this past week.
(Commercial)
The announce team of Michael Cole, Corey Graves and Byron Saxton were on camera setting up the Goldberg clips.
A clip aired from Bill Goldberg's interview from ESPN last week with Goldberg saying that he doesn't owe Brock Lesnar a rematch (from WrestleMania 20). He thinks if he ever came back that would be the match. He's said "never say never" for about twelve years. He mentioned beating Lesnar once.
Coming up later on Raw, Paul Heyman will be there to address Goldberg's comments.
Analysis: Good job by WWE using their weekly ESPN interview to push an angle in a different way.
Bayley vs. Cami Fields
Bayley got a bigger than usual ovation since she's from nearby San Jose. Clothesline by Bayley while Fields was seated on the mat. Arm drag by Bayley as the crowd chanted "Let's Go Bayley" by her. Fields avoided an attack and worked on Bayley in the corner. They missed a sunset flip spot. Bayley came back with a Bayley to Belly suplex for the win after two minutes.
Winner by pinfall: Bayley
Analysis: 1/2* An easy win for Bayley to give her some momentum.
Post match, Bayley was on the ramp celebrating the win. Dana Brooke attacked her from behind with a forearm to the back. Loud boos from the crowd. Brooke stood over Bayley.
Analysis: That's revenge from last week when Bayley attacked Brooke backstage after Brooke started it. Good story continuity even if it means a cheap attack from a heel. It feels like Bayley beat Brooke a few times already, so I guess they're going back to it again.
Mick Foley has a Hell in a Cell address coming up.
(Commercial)
The great Chris Jericho was backstage talking on a phone. R-Truth walked by and was in the background as Jericho was angry talking on the phone to somebody about wanting a payday. R-Truth showed up holding a Payday candy bar and Jericho said he meant a payday as in money. Truth walked away and Jericho called him a stupid idiot.
Analysis: It was just a way to plug the Payday chocolate bar.
They have moved Sin Cara from jobber to cruiserweight wrestler. It was announced earlier in the day. I find it weird that a guy needs a different contract to be in the cruiserweight division, but that's WWE storytelling.
Tony Nese & Drew Gulak vs. Lince Dorado & Sin Cara
Nice double team move early with Dorado tossing Cara in the air to take out Nese. Gulak grabbed Dorado from behind, so the heels (Nese and Gulak in this match) got the advantage as Gulak tagged in with a boot to the boot to the face. Gulak with the Gory Special submission. Dorado with a handspring back elbow on both guys. Hot tag to Sin Cara with a moonsault to take out both guys and a springboard cross body block. One armed powerbomb by Sin Cara gets two as Nese made the save. Cara dropkick sent Nese off the apron and then hit a suicide dive. Dorado tagged in, spin kick to Gulak and then a Shooting Star Press finished off Gulak after four minutes.
Winners by pinfall: Lince Dorado & Sin Cara
Analysis: **1/4 It was a good match even though it felt a bit rushed with only four minutes of time. Good win for the new team because they wanted to establish Cara in the cruiserweight division. Good job by Dorado after the hot tag.
Mick Foley, the Raw GM, was wearing a custom flannel suit including a tie. The Raw Commissioner Stephanie McMahon asked if she could join him and he said sure. They are up next.
(Commercial)
There was a video package about WWE's work in taking action against the fight against breast cancer. For more info visit Komen.org/WWE now.
Mick Foley and Stephanie McMahon Address Hell in a Cell
Stephanie complimented Foley's suit and praised Smackdown for doing a great job with the No Mercy show. She said they have Hell in a Cell in three weeks and it will blow No Mercy away.
Foley mentioned Reigns vs. Rusev in a Hell in a Cell match. Then he mentioned Sasha Banks earlier in the night about the Hell in a Cell match. Foley said that the women deserve to make history at Hell in a Cell, so for the first time ever they will have Sasha Banks vs. Charlotte for the Women's Title in a HIAC match.
Foley also announced that Seth Rollins will get a rematch against Kevin Owens for the Universal Title and it's also going to be a Hell in a Cell match. Stephanie said he had outdone himself. Here comes the interruption.
The WWE Universal Champion Kevin Owens and his best friend Chris Jericho (with The List) walked out. Owens said that is the stupidest decision Foley has made yet as Owens claimed he didn't want to be in a Hell in a Cell match. He talked about how he wants to have a long career and not be a washed up GM of Raw like Foley because he is the WWE Universal Champion.
Jericho said that just because Seth Rollins asked for the match, he's just going to give it to him like a genie in a stupid suit. Jericho wondered if he asked for a private jet with Team Chris & Kevin written on the side. Owens then said Team Kevin & Chris written on it (Kevin says his name first while Chris says his name first). Jericho talked about how Foley hasn't liked him since the moment they met and still hasn't liked him. Foley talked about how he's the one that showed his match to Paul Heyman to get him a job in ECW. Jericho complained about Owens being put in a Hell in a Cell match. Jericho took out the dreaded clipboard to deliver the line to Foley: "You just made the list!" Huge pop for the crowd. Foley said he's already on the list and he started the list. Jericho said he's on the list again.
Stephanie said that Jericho needs to show Foley some respect. Jericho wrote something on the list. She said that Rollins had a legitimate grievance, which is why they gave him a rematch against Owens and also wants some revenge against Jericho. She asked the crowd if they want to see Rollins vs. Jericho and they cheered. Stephanie noted the great triple threat at No Mercy and claimed Raw could do it better inside Hell in a Cell.
Stephanie said that if Jericho can beat Rollins then Jericho will be added to the Universal Title match at Hell in a Cell and make it a triple threat. Jericho scratched off Stephanie's name from the list. Owens wasn't thrilled about it, but never said anything as Jericho looked happy. Stephanie's music played to end it.
Analysis: It's nice that they made the women's HIAC match official like that instead of in some backstage segment. Putting a stipulation on the Jericho/Rollins main event is fine with me although I think WWE runs way too many triple threat matches, so as much as I like Jericho I hope he loses because singles matches are better.
Seth Rollins (in a new t-shirt) was interviewed backstage by Charly Caruso, who apparently was moved from Smackdown to Raw. He said that Stephanie loves to pull the strings, but he's going to crush her plan when he beats Jericho later in the night. Then it's going to be Rollins vs. Owens inside Hell in a Cell. Rollins said that while Stephanie may want a triple threat match at HIAC, what does Owens really want? If Jericho gets in the match, would he be Owens' best friend or a guy that does whatever it takes to be the Universal Champion? Rollins said he's no longer a cog in the machine, but he is the man that will destroy that machine piece by piece.
Analysis: It was a basic Rollins promo doing the usual thing of making things difficult for Stephanie, who is apparently the most important person the show.
Coming up later Reigns and Banks vs. Rusev and Charlotte. Paul Heyman is up later.
(Commercial)
There was a pre-show segment earlier with Curtis Axel and Bo Dallas talking. They were former Social Outcasts buddies.
Enzo & Cass made their entrance to fire up the crowd. The ovation they received is pretty loud. It's very impressive. They did their usual promo on the ramp.
Enzo & Cass were in the ring ready to do their promo. Karl Anderson and Luke Gallows attacked from behind with Anderson knocking down Enzo first and then Gallows took down Cass from behind. Boot of Doom double team move by G&A on Enzo. Gallows picked up Cass and then they hit the Magic Killer. The crowd booed the attack.
Analysis: That was an aggressive attack that really worked well. It makes sense that these teams would feud since New Day are feuding with Cesaro & Sheamus at the moment. It's an easy way to start a feud with a cheap attack like that.
(Commercial)
There was a replay of the Gallows and Anderson attack.
Curtis Axel was in the ring with Bo Dallas with Axel saying he still wants a tag match to prove to people that he still believes in Bo. Here comes Sami Zayn and Neville.
Sami Zayn & Neville vs. Curtis Axel & Bo Dallas
Dallas with a clothesline on Zayn in the corner. Axel tagged in with a great dropkick on Zayn and then he knocked Neville off the apron. Zayn with an Exploder Suplex on Axel into the turnbuckle. Zayn with the Helluva Kick on Axel. Neville tagged in and hit the Red Arrow splash off the top rope for the win after about three minutes as Dallas didn't even try to make the save.
Winners by pinfall: Sami Zayn & Neville
Post match, Dallas just grabbed his "Bolieve in Bo" sign and left alone looking angry.
Analysis: * A quick tag match to put over the faces. Zayn and Neville make a good team as the two guys that never seem to have a storyline on Raw. The crowd loves them, yet the creative sucks and has nothing for them. What a shame. As for Dallas, I think it just means he wants to be alone these days.
Charlotte was backstage stretching. Lana showed up to tell her not to put her hands on her. Charlotte said she's physically superior and Lana said that Rusev is her partner for life. Lana told Charlotte to stay out of Rusev's way or there will be severe consequences.
(Commercial)
There was some backstage segment thing on Facebook Live with R-Truth, Goldust, Shining Stars and Titus O'Neil. I don't care enough to recap, but we have a match.
Titus O'Neil vs. R-Truth (w/Goldust)
Truth with a leaping back kick to the face. O'Neil took control with a boot to the face and a body slam for two. Graves tried putting over Titus talking about the Titus Brand stuff. O'Neil with two backbreakers on Truth. Goldust stomped on the steps to get the crowd to rally behind Truth, so Truth did the dreaded ROLLUP OF DEATH~! for the pinfall win after two minutes.
Winner by pinfall: R-Truth
Analysis: 1/2* Is this Raw or Superstars? I don't know anymore. Boring match that meant nothing except giving O'Neil another loss even though WWE is trying to push this "Titus Brand" stuff as a thing. Of course the ROLLUP OF DEATH~! was used to win this match that nearly put me to sleep.
Brian Kendrick was in the locker room as the Cruiserweight Champion TJ Perkins showed up to talk to him. Perkins told Kendrick he doesn't need the cheap shots. Perkins asked if he remembered all the times they trained together or when Perkins' N64 broke and Kendrick bought him a new one with Kendrick saying he remembered. Perkins said it's not too late for him to be the guy he knows Kendrick is. Perkins said it's not too late to be Brian Kendrick. They shook hands, Kendrick went for a cheap punch, but Perkins punched him first and said he guesses he was wrong.
Analysis: Story development for the cruiserweight division is a good thing. Perkins was there to try to remind Kendrick of the good guy he was, but Kendrick showed at the end that he's a heel these days.
(Commercial)
They showed some members of the Oakland Raiders NFL team at ringside including QB Derek Carr and WR Michael Crabtree. They're doing a great job with a 4-1 record so far.
Braun Strowman made his entrance. There were two jobbers that were interviewed about the match.
Braun Strowman vs. Steven & Clay Splash
Nice Golden State Warriors like names for the jobbers. Strowman shoved both guys down, then nailed a running splash in the corner and slammed one of the guys off his back. Strowman ran and nailed a double dropkick to take down both guys. Strowman with a running powerslam on one of them. Reverse Chokeslam by Strowman on the other guy. It went one minute.
Winner by pinfall: Braun Strowman
Analysis: 1/2* It feels like a repeat of what we've seen for a few months except with two opponents instead of one.
Post match, Strowman said he warned Foley last week that he wants real competition. He complained about being sent these two losers. He wants Foley to give him some real competition next week.
Analysis: It's probably going to lead to Big Show or Mark Henry as his next opponent so it's a big guy with some credibility.
The great WWE2K17 "Downtown" commercial aired. The game is out today, October 11.
The Women's Champion Sasha Banks was there as US Champion Roman Reigns showed up to talk to her. Sasha said she can handle Charlotte and told Reigns to handle Rusev.
(Commercial)
There was a video package about the Royal Rumble to hype up tickets going on sale this Friday. I love the clip of The Rock in the ring to help Roman Reigns in 2015 and there's a "DEEZ NUTS" sign in the crowd. It's the 30th Royal Rumble taking place on January 29, 2017. It takes place at San Antonio's Alamadome, so WWE is looking to get 50,000+ fans there. That's also where the 1997 Rumble took place.
The introductions took place for the mixed tag match.
Rusev (w/Lana) & Charlotte vs. Roman Reigns & Sasha Banks
The rules for this match are that the men can't face the women. Rusev wanted to start, but Charlotte tagged herself in. Then Rusev tagged himself back in. Spin kick by Rusev gets two and then he nailed a clothesline. Reigns came back with a clothesline of his own. The fans chanted for Banks as Reigns nailed some more clotheslines. Charlotte grabbed the leg of Reigns to stop his offense. Reigns sent Rusev over the top to the floor with a clothesline as the show went to break.
Analysis: I think Reigns hit about 15 clotheslines in three minutes there. No joke. Dude loves that move.
(Commercial)
Back from break, Rusev nailed a dropkick for two. Suplex by Rusev as he taunted Banks. Rusev whipped Reigns into the turnbuckle, but Reigns came back with a Superman Punch. Charlotte tagged in, so Banks went after her with a dropkick and a double knee attack to take down Charlotte. Double knee attack in the corner. Double knees to the gut by Banks gets two. Charlotte got a rollup, but then Banks came back with the Bank Statement. Rusev tried breaking up the pin, but Reigns took him down with a Spear. Charlotte tapped out for the loss after 10 minutes.
Winners by submission: Sasha Banks & Roman Reigns
Post match, Reigns and Banks held their titles up in the air to celebrate the win.
Analysis: **1/2 It was a pretty standard tag match that felt fresh because it's obviously not a tag match we see that often. The crowd was into it mainly when Banks tagged in. I guess teaming Banks with Reigns is a good way to get the crowd to cheer Reigns since the face love Banks. The finish was a bit weird because Charlotte barely got any offense, Banks just turned a rollup into a submission and it didn't feel like it would end the match.
Chris Jericho and Kevin Owens were in the locker room as Tom Phillips showed up. Owens called him Phil. Owens said it doesn't matter if it's a singles match or a triple threat match inside Hell in a Cell because he's walking out with the Universal Title. Jericho said it's because they are best friends, so if one of them is Universal Champion then they both are. Phillips asked Owens why he didn't come to the aid of Jericho when Rollins attacked Jericho. Owens said that Jericho understood one member of the team has to be healthy and strong because one of the guys on the team has to take a bullet once in a while. Owens told Tom to get out. Jericho said you know what happens because Phillips didn't leave right away…YOU JUST MADE THE LIST! Phillips left as Jericho said "quiet" at him.
Analysis: Solid heel promo from the great Canadian heels.
The great Paul Heyman is shown walking backstage and he's up next.
(Commercial)
They aired Goldberg's comments again.
Paul Heyman Addresses Goldberg
Paul Heyman was in the ring reminding us he's the advocate for the man that is on the cover of WWE2K17, Brock Lesnar. A preview of the game aired showing Brock Lesnar in a match with Bill Goldberg.
Heyman said for twelve years, people have wondered what would happen if Goldberg had one more match. What if we could all experience Goldberg for one more night. Heyman noted that every time somebody was dominate or got on a roll, you'd hear that name around the arena as Heyman did a "Goldberg" chant and the crowd followed. Ryback got the chant more than anybody, but they can't mention him now. Heyman said that everybody that stepped in the ring with Goldberg was beaten, victimized and conquered. Heyman said that Goldberg is still one up on Brock Lesnar, which is a reference to WrestleMania 20 without saying the name of the event.
Heyman said he's been authorized to come out there to let the WWE Universe know that Goldberg is challenged to a fight one on one anywhere, any place, any time…Brock Lesnar vs. Goldberg. Fans chanted "Goldberg" as Heyman fired them up. Heyman said that Goldberg is the one blemish on Lesnar's WWE career. Heyman closed by saying that in Suplex City, he's not Goldberg…"You're Next." Heyman left.
Analysis: That was a really good promo from Heyman as usual. Goldberg vs. Lesnar is expected to take place at Survivor Series on November 20. I like that they are building it up already so that they will have over one month to set up the match. I'm not a huge Goldberg fan, but from 1997 to 1999 he really was a big deal. His one year WWE run from April 2003 to March 2004 was poor. I don't blame him for wanting to do one more match so his son can see him in a match. I'll be at Survivor Series and it should be fun as a spectacle match even though I have concerns about a 49 year old Goldberg having a good match because he rarely had good matches in his prime.
There was a brief video about Emma becoming Emmalina as they showed pics of her in bikinis and other outfits showing how gorgeous she is. She is "premiering soon" as Emmalina.
Brian Kendrick entered to join commentary for the next match.
(Commercial)
TJ Perkins made his entrance as it was announced that Perkins will face Kendrick for the Cruiserweight Title at Hell in a Cell.
Perkins faces Ariya Daivari, who is the brother of Shawn Daivari. He was in the Cruiserweight Classic and didn't make it that far.
TJ Perkins vs. Ariya Daivari
Perkins avoided an attack early on, but then Daivari made a running forearm to the chest. Perkins with a springboard cross body block gets two and then a hurricanrana. Perkins applied the knee bar submission early, but Daivari got to the ropes. Kendrick said he's not going to fade away again. Daivari hit a neckbreaker to get the advantage. Hard whip in the corner by Daivari. Perkins countered a move with a facebuster and then a leaping neckbreaker. Perkins with the fireman's carry into the kick to the face for a two count. I like that as a finisher, but that's not his finisher. Daivari got a pinfall for a two count. Perkins with a spin kick, but then Daivari nailed a nice elbow strike to the face and then a superkick for two. Daivari missed a splash off the top rope. Perkins with the wrecking ball dropkick, then the takedown into the knee bar and Daivari tapped out after six minutes.
Winner by submission: TJ Perkins
Post match, Perkins went up the ramp and had a staredown with Kendrick, who clapped for him.
Analysis: **1/2 It was a good win for Perkins after he lost non-title last week. I'm glad Daivari got some offense.
The great Chris Jericho was shown walking backstage heading to the ring. Stephanie showed up to tell him he has a nice scarf. Jericho said they've never had a problem, which is funny considering their history. Jericho commented that he was thinking of putting her name on the list, but don't worry because he removed it. He even said he can't spell Stephanie. She said she can't wait to see her brother's face when the triple threat match at Hell in a Cell blows away the three way at No Mercy. She told Jericho that if he and Owens are as good friends as they say they are, they'll know what to do. She left. Owens showed up to ask what that was about and Jericho just said "friendship." Jericho left.
Analysis: The comedic skills of Jericho are so good. He does so many little things to make me laugh during these segments. Stephanie's character continues to be annoying with no payoff in sight, but I can tolerate it with Jericho around.
There was a Hispanic Heritage Month video about Tito Santana.
(Commercial)
A tweet from Goldberg was shown saying he will be on Raw next week to answer the challenge from Heyman.
Analysis: It's smart to announce Goldberg on Raw a week before it happens. Gives people time to think about what might happen.
Chris Jericho made his entrance first to a mixed of cheers and boos. Rollins showed up in his new "Seth Freakin' Rollins" shirt (how long did it take to think of that?) and received a good ovation.
Chris Jericho vs. Seth Rollins
Rollins was in control early on with a Blockbuster off the middle ropes. Jericho held onto the ropes to avoid an attack. He bailed to the floor. Rollins with a dropkick that sent Jericho to the floor. Rollins whipped Jericho into the barricade and then Rollins nailed a double axe off the apron onto Jericho on the floor. Rollins sent Jericho into the steel steps. Rollins rolled Jericho back in the ring and then Kevin Owens' music played. Owens walked down to the ring. Jericho took advantage with a suplex onto the top rope, which led to Rollins rolling to the floor for the break.
(Commercial)
Jericho was still in control as the match returned from break. Jericho with an abdominal stretch as Jericho worked on the ribs of Rollins since Rollins had that rib injury. Rollins came back by sending Rollins face first into the middle turnbuckle. Rollins nailed an enziguri kick on Jericho, then forearm shots to the face and the Slingblade neckbreaker gets two for Rollins. Jericho with a knee to the ribs. Rollins with a backbreaker for two. Rollins went up top, but Jericho tripped him up to crotch him on there. Rollins slammed Jericho off the top rope. Rollins went for a cross body block off the top rope, but Jericho hit a dropkick to the ribs and Rollins sold it great as a big move on his injured ribs. That got two for Jericho. After Rollins took a sternum bump in the corner, he nailed Jericho with a standing side kick for two. They exchanged blows with Rollins hitting a flying knee to the face. Owens taunted Rollins, so Rollins kicked him and Jericho slapped on the Walls of Jericho. Rollins was yelling in pain as Jericho had the submission move locked in. The crowd was going wild for this, buying into this as a finish to the match. Rollins crawled to the bottom rope to break the hold. Owens nailed a cheap shot superkick (the ref was looking at Jericho) for two. Rollins avoided the springboard dropkick. Rollins nailed a suicide dive on Owens instead of Jericho. Back in the ring, Rollins jumped off the top rope with a flying knee to the face of Jericho. That looked nasty as the ref checked on Jericho to check if he's okay. Rollins went up top with a Frog Splash, but Jericho moved. Lionsault by Jericho gets two as another believable nearfall. Fans chanted "this is awesome" for them. They battled on the top rope. Jericho jumped off with a double axe, but Rollins avoided it. Jericho went for the Walls, Rollins rolled him up with an inside cradle and that was enough for the win after 20 minutes.
Winner by pinfall: Seth Rollins
The result means that it will remain Owens vs. Rollins for the Universal Title at Hell in a Cell in a Hell in a Cell match.
Analysis: ***1/2 That was a very good match between two of the best performers in WWE. I loved the psychology of the match with Jericho working on the ribs for much of the match while Rollins kept trying to fight back. There were a few times where Jericho looked like he was going to win. Rollins winning makes more sense because he needs wins as the number one contender. Great performance by Jericho, who is nearly 46 years old and showing he's still very capable in the ring. Rollins is one of the best workers in the company, so it's no surprise when he has a great match when he's given time. I'm glad they aren't doing a triple threat because like I said earlier, WWE does way too many triple threats.
Post match, Owens attacked Rollins with kicks and punches. Rollins avoided a Popup Powerbomb. He wanted a Pedigree on Owens, but Jericho saved Owens. Rollins got control against Jericho and hit a Pedigree on Jericho. Owens left up the ramp. Owens didn't save his friend while Jericho pointed at him from the ring. Cole plugged Goldberg on Raw next week while Owens and Rollins had a staredown as Raw ended that way.
Analysis: It's the second week in a row where Owens didn't save Jericho from a Rollins Pedigree. That shows that they are going to slowly build Jericho's face turn after Owens continues to show that he's not a great friend after all.
Three Stars of the Show
1. Chris Jericho
2. Seth Rollins
3. Sasha Banks
The Scoreboard
5 out of 10
Last week: 7
2016 Average: 5.81
2016 Average since brand split starting July 25: 6.13 (Smackdown is 6.3)
Last 5 Weeks: 7, 4.5, 6.5, 6.5, 6
2016 High: 9 (April 11/July 25)
2016 Low: 4 (Feb. 29/Mar. 21/Aug. 15)
Final Thoughts
I give it a 5 out of 10.
It was a below average show that was a step back from what they did last week. I liked the main event, but most of the matches on this show were either too short or just didn't interest me much.
The second hour of this show was really bad. Usually it's the third hour that is the worst, but the second hour was full of meaningless matches and segments that made me want to turn off the show. The amount of matches getting five minutes or less seemed like it reached an all time high this week. You need less of those matches WWE, not more.
The main event was very good. Without that match this should would have been truly awful.
I keep hoping that WWE would figure things out on Raw and put on consistently good shows all the time. It didn't happen this week.
—
PLUG TIME: We do a TJRWrestling Podcast every week that you can listen to right here on Podbean or use iTunes by searching "TJRWrestling" or "John Canton" to get it.
Four new TJRWrestling shirts are out. They are the "Win On TV" shirt, the "Write Canton Write" shirt thanks to Kevin Owens for inspiring, "Shut Up Just Read It" is inspired by an old Chris Jericho promo and "Enjoy the show…" line is a catchphrase I use on Facebook often. Please check them out and order one (or more) if you're interested. If you read my work or visit TJRWrestling.net it would be a great way to support what we do. I'd really appreciate it.
Here's the link to order and you can also get a better view of the shirts: http://www.prowrestlingtees.com/tjrwrestling Thank you!
That's all for now. See ya next time for the Smackdown review.
Thanks for reading. Go Toronto Blue Jays. Go Los Angeles Rams.
John Canton – mrjohncanton@gmail.com
Twitter @johnreport
Personal Facebook and TJRWrestling on Facebook