The John Report: The WWE Raw Deal 08/08/16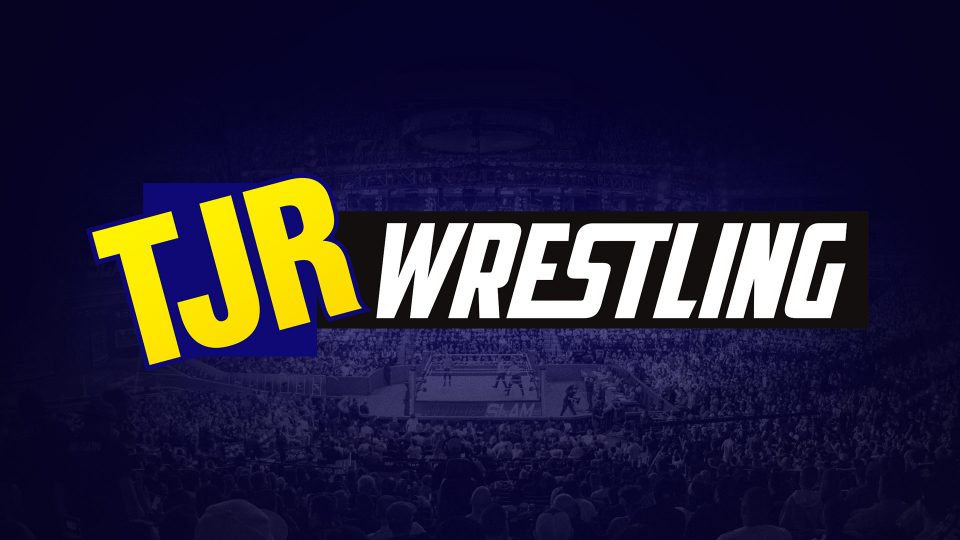 It's week three of the WWE brand split as we continue on the road to SummerSlam. This week's Raw and next week will see WWE do everything they can to build up interest in the summer spectacular.
Live from Anaheim, California this is the Raw Deal for episode #1211. Follow me on Twitter @johnreport. The banner above is another piece of excellent work from my friend Melo Man. Well done.
There was a last week on Raw video package showing the highlights from the show. It was a bit of a step down from the previous week, but there were some good parts too. Here's my review of last week's Raw in case you need to catch up. It even included the clip from Smackdown Live with Lesnar showing up to hit Orton with a F5 as payback for Orton's RKO on Raw. Here's the Smackdown recap in case you missed that.
The Raw intro video played. I like the song more every week. It just takes some getting used to.
Coming up on Raw: Lesnar/Orton 15 Years in the Making video, Mick Foley invites Daniel Bryan to Raw and Sean "Puff Daddy" Combs guest stars on Raw.
Enzo Amore & Big Cass did their intro with the crowd chanting along with everything they said. Smart choice to start with them since they have so much energy. Nice "I'm doing good…thanks" sign in the crowd. Enzo said last week on Raw he was spitting some game to Sasha Banks and Cass said she was loving it. Enzo said she was smitten. Cass said that he was like catnip to a kitten. Enzo talked about how the chemistry with Banks was like a science fair. Cass said he was like Mike Trout, who is a star baseball player for the Angels in Los Angeles (Anaheim), so the crowd liked that. Enzo talked about Jon Bon Jericho interrupting things and hitting him with a Codebreaker. He ripped on Jericho for wearing a scarf saying he puked in his mouth a little bit as the crowd laughed. Enzo called Jericho an Axl Rose wannabe and here comes Jericho.
Chris Jericho showed up wearing his scarf as well as his ring gear. He talked about how Enzo makes a mess all the time and has a seven foot maid to clean things up for him. Jericho said that he has somebody to watch his back too. Here comes Kevin Owens.
Owens and Jericho walked into the ring to face off with Enzo & Cass. Jericho said he talked to the great "Jimin Marvinluder" and said that he got advice from him so now Jericho and Owens are closer than ever. Jericho said they are close Canadian brothers. Jericho asked him if he had his back. Owens thought it was a rhetorical question, but then he told Jericho he had his back. Cass compared them to Bert & Ernie (of Sesame Street fame) cleaning each other's backs in a bathtub – the crowd laughed. Owens said that when he was in NXT he used to like Cass because he had a waste of space best friend holding him down. Owens said that unlike him he didn't rid of the dead weight (referring to Zayn) and said now he has to look at that – referring to Amore. Owens told Cass he doesn't like him anymore and doesn't care that he's seven-foot-tall because Owens is going to hurt him. Owens said if it's not him that will hurt him then Jericho will hurt him. Jericho said he'd hurt him, so Cass said let's go right now.
Jericho said he wasn't talking to him and Cass pointed out that he was looking directly at him, which was pretty funny. Jericho told Enzo that he's a hip hop hobbit, then he told Enzo he's going to get "it" and Enzo said he'll shove "it" down his throat. Enzo & Cass' song played, so it's Enzo & Jericho up next.
Analysis: Good promo work by everybody involved, which is no surprise because there are three of the best talkers in the company in there and Cass is pretty solid as the fourth guy. Jericho is so great as this character. They worked in some comedy with Owens doing the cowardly thing saying Jericho would hurt Cass rather than talking trash on his own and Jericho doing that "it" thing towards the end of it. Enzo's rants are a lot of fun too. Do they really need to talk for 15 minutes to set up a match that was basically set up last week? Not really, but it's a three hour show. They have time.
After Raw it's the Stone Cold Podcast with Dean Ambrose as the guest.
(Commercial)
Enzo Amore (w/Big Cass) vs. Chris Jericho (w/Kevin Owens)
The bell rang as they returned from the break. Dropkick by Enzo early on followed by an armbar. Jericho chopped away on Enzo in the corner as Owens asked "how are you" to Enzo. Headscissors takedown from Enzo, but then Jericho took him down. Owens nailed a punch to the face when the ref wasn't looking. When Enzo tried a comeback, Jericho nailed a dropkick to slow him down. Enzo with a back body drop that sent Jericho over the top to the floor. Owens pulled Jericho back, so it's time for a break four minutes into it.
(Commercial)
Back from break, Jericho was in control as Corey Graves put him over as one of the best of all time. Enzo came back with a DDT off the middle rope. Enzo with a running cross body block, then a shoulder tackle and a running forearm smash for two. Enzo went for an attack, Jericho caught him, trapped him in the Walls of Jericho in the middle of the ring and Enzo tried to fight it off. Enzo crawled to the ropes to break free. Enzo with a punch to Jericho, then he went up top and hit a cross body block for two. Nice nearfall there. Enzo with a slingshot attack over the top to take out Jericho. Jericho distracted the ref, Owens grabbed Enzo's leg and Jericho hit a Codebreaker. Cass was frustrated by it, so he hit Jericho with a boot to the face. The ref rang the bell giving Jericho the win by disqualification after 12 minutes. Owens pulled Jericho out of the ring.
Winner by disqualification: Chris Jericho
Analysis: **1/2 It was a solid match with a finish that they don't do that often. Normally you'll just see the heel win and then the post match stuff happens. I guess it's fine doing a different finish. I just think it wasn't necessary in this case. The work by both guys was pretty good. It's just tough sometimes with a finish like that.
After the match, Big Cass and Enzo challenged Owens and Jericho to a tag match at SummerSlam in their backyard in Brooklyn. Owens said "you got it." Cass did the SAWFT bit while Owens covered Jericho's ears so he couldn't hear it, which was visually pretty funny.
Analysis: It was obvious they were going in that direction. I would put that tag match on first during the PPV portion of SummerSlam because the crowd will be fired up for Enzo & Cass in Brooklyn. It would be a hot opener.
Later on Raw, Rusev and Lana celebrate their marriage.
Raw GM Mick Foley was shown talking on a phone backstage. He was telling somebody about why he invited Daniel Bryan to be on Raw – he was talking to Stephanie. Sasha Banks showed up. He hung up the phone. Banks actually wanted a handicap match at SummerSlam with Charlotte and Dana Brooke. Foley said he wants to put Banks in a match with Dana Brooke and if Banks wins, she faces Charlotte at SummerSlam with Brooke banned from ringside. If Brooke wins then it's a handicap match. Banks said she didn't need luck because she's the boss.
Analysis: I'm not sure how many times they've done Banks vs. Brooke at this point, but it feels like too many times.
(Commercial)
Braun Strowman made his entrance. The opponent is a guy backstage named Jorel Nelson, who Byron Saxton interviewed. Saxton asked him what possessed him to take the match. No answer. Nelson got some generic music for his entrance.
Analysis: Interview of the year!
Braun Strowman vs. Jorel Nelson
Strowman knocked him off the apron with a clothesline. Back in the ring, Strowman with a huge clothesline leading to a flip bump by Nelson. Strowman with the reverse Chokeslam for the win in less than a minute.
Winner by pinfall: Braun Strowman
Post match, Strowman threw him out of the ring. They showed replays as the announcers wondered if anybody can stop him.
Analysis: 1/4* Third week in a row they've done this with Strowman. No sign of a real feud for him yet.
Foley was in the office with special guest star Puff Daddy there. He plugged the Bad Boy family getting back together, so he gave Foley some front row tickets. The New Day's Xavier Woods and Kofi Kingston walked up to him. Woods congratulated Puff for being the soundtrack director for the WWE2K17 game. He talked about the soundtrack. Puff asked them how are Big E's nuts. Woods said he's hurt pretty bad. Kingston mocked Gallows & Anderson. The New Day guys asked Puff to talk to Big E with them. They left as Foley said he can't say that word that Puff said.
Analysis: They managed to plug Puff Daddy's music tour and the video game, so it was an effective promotional segment in that regard. Puff did fine in the segment, which ended up being his only segment.
(Commercial)
PLUG TIME: My friends from Superstar Promotions are holding a Wrestler's Court event in Liverpool, England and London, England featuring former WWE, WCW & TNA head writer Vince Russo. People will get a chance to ask questions and meet the controversial former writer Russo. Along with Russo, you'll get to meet and hear from Mickie James, Carlito, Magnus and Bull James who was Bull Dempsey in NXT. It's called Wrestler's Court Live and here's the handy link to help you get tickets by using the promo code TJRWRESTLING to get 10% off your order now. The Liverpool Wed Oct 26 link: https://goo.gl/McgD4O and London Thu Oct 27 link: https://goo.gl/1sZyJ1 Remember to put TJRWRESTLING as your promo code to get 10% off.
Darren Young and Titus O'Neil were in the ring. No televised entrance for both guys as we get a replay from their segment last week.
Darren Young (w/Bob Backlund) vs. Titus O'Neil
This is a rematch from last week. O'Neil with a knee to the face to knock Young out of the ring. O'Neil drove him back first into the side of the ring. Back in the ring, huge clothesline by O'Neil. Young came back with a punch, then a back elbow, a spin punch and he jumped into O'Neil's arms. Young avoided a slam, did the ROLLUP OF DEATH~! with tights (just like O'Neil last week) and Young wins after two minutes.
Winner by pinfall: Darren Young
Post match, Young and Backlund celebrated the win.
Analysis: * A quick match to give Young the revenge win after he lost via ROLLUP OF DEATH~! with tights last week. It's hard for fans to care about this rivalry if they only get two minutes to have a match. I like both guys and O'Neil turning heel interests me, but they need more time. I feel bad for the performers that are given such little time.
Up next at the top of the hour we'll hear from Seth Rollins and Finn Balor.
Commercial for NXT this week featuring Asuka and Bayley in a contract signing segment.
(Commercial)
A video featuring the Cruiserweight Classic aired and the Cruiserweights coming to Raw. Here's my review of last week's Cruiserweight Classic show featuring a great Gargano vs. Ciampa match. Very excited about Ibushi vs. Alexander this week.
Seth Rollins Promo Time
Seth Rollins entered for a promo at the top of hour two. He talked about how Finn Balor was basically a knockoff of himself, basically the Jared Leto to his Heath Ledger (Joker reference). Then Rollins said that after last week, he changed his opinion on Balor and they replayed the line with Balor saying he'll hand Rollins his ass.
Rollins bragged about how he's not a normal man because any normal man may still be on the mat after that kick by Balor. He bragged about being better than Michael Phelps. Rollins spoke about how everybody knows how good he is. He mentioned that Finn Balor isn't really his name and that he created his legacy under another man. Rollins laughed about how Finn means some warrior thing and how Balor means "Demon King." He joked about how it would be like him calling himself Rambo Apocalypse. Rollins talked about how Balor is one of the most disrespectful people he's ever encountered while telling us that this is his show. Rollins was mad about how Balor tried to tell him he's going to beat him for the Universal Title. Rollins said he knows his place in WWE – right at the very top. Rollins called himself the myth, the legend and the man. In 200 years, people will tell stories of Rollins slaying the beast, crushing the face that runs the place and how Rollins stopped the Roman Empire. He closed by saying that at SummerSlam he'll be the first WWE Universal Champion.
Analysis: That was a ten minute monologue from Rollins. It was fine, but nothing new. The crowd barely booed him in that segment. Is he supposed to be a heel? He's not enough of a heel, in my eyes. Talking about coming back from injury early all the time is going to get people to cheer rather than boo. I kept waiting for Balor to interrupt, yet he didn't show up at all. As much as I like Rollins, if you skipped those ten minutes of the show you really missed nothing.
The announce team of Michael Cole, Byron Saxton & Corey Graves were shown on camera from the Raw announce position to talk about what Rollins said.
A video aired showing Randy Orton on Raw last week hitting Brock Lesnar with the RKO. Closer look at Lesnar vs. Orton is later.
Foley invites Bryan to Raw is up later.
(Commercial)
A commercial for SummerSlam featuring Ambrose vs. Ziggler for the WWE Title.
The announcers were on screen again. They plugged the Scooby Doo/WWE movie that is out on Tuesday. They all think it's great. Shocking.
Clips aired of Sheamus and Cesaro fighting last week after their match, so they are doing the match again. Cesaro won last week in case you forgot.
Sheamus vs. Cesaro
Cesaro with a dropkick and a clothesline that sent Sheamus over the top to the floor. Cesaro nailed a suicide dive to take out Sheamus on the floor. Nasty landing for both guys, but they look to be okay. Back in the ring, Sheamus kicked him in the ribs. Cesaro came back with his delayed vertical suplex. Cesaro nailed some uppercuts. Sheamus tripped up Cesaro on the top rope and then nailed the rolling senton. The crowd booed Sheamus as they went to break three minutes into it.
(Commercial)
Back from break, they exchanged some shots with Cesaro getting some forearms, but then Sheamus got in a few shots. Cesaro to the top, cross body block and that gets a two count. Sheamus with a neckbreaker gets two. Cesaro countered White Noise, then Sheamus got a rollup, Cesaro countered a slam and Sheamus avoided a Neutralizer. When Sheamus went for a Brogue Kick, Cesaro ducked to avoid it and got a rollup for two. Sheamus with the backbreaker gets two. Really nice sequence there. Fans chanted "this is awesome" for them. Sheamus hit a shoulder block followed by White Noise for two. Sheamus was frustrated, so Cesaro caught him with an uppercut while he was sitting on the turnbuckle. Cesaro dropkick sent Sheamus to the floor. Cesaro with an uppercut outside the ring. Back in the ring, uppercut by Cesaro. The referee got in the way in a planned spot, so when Sheamus got a rollup, the ref wasn't there to count the fall. Cesaro capitalized with a rollup where he sat on top (not the ROLLUP OF DEATH~!) for the win after 12 minutes.
Winner by pinfall: Cesaro
Post match, Cesaro celebrated the win while Sheamus was shocked that he lost again.
Analysis: *** They did a good job of building up some exciting nearfalls there. Last week they only got five minutes, so they got more time this week and made the most of it. I liked the hard hitting action. As for the story, Sheamus having a losing streak is likely being done because they might turn him face soon (I hope not) or it's a way to make him be more aggressive as a heel. I'm not sure what the plan is at this point. Cesaro winning is a good thing for him although I'm not sure if he'll move up the ladder any time soon.
A clip aired of Lesnar hitting the F5 on Orton on Smackdown. The Lesnar/Orton video is up next.
(Commercial)
Randy Orton vs. Brock Lesnar Video Package
They began by showing how on July 7, 2016 it was announced that Orton will face Lesnar at SummerSlam. A clip aired from 15 years earlier when they started in OVW together. They showed Lesnar destroying people in OVW with Orton talking about how they had Cena, Batista and Shelton Benjamin there too. Then Orton talked about how in 2002 they both got called up. Orton mentioned they both went on to win World Titles and they were soaking things up together, but then Lesnar left because he didn't like people. Orton said it pissed him off.
Lesnar was shown talking with Paul Heyman by his side. Lesnar said that he didn't really care about Orton. He said there's irrelevance between he and Orton. Lesnar said what he's done supersedes what Orton has done. Lesnar claimed that he's a mega superstar while Orton is just a star. Lesnar said he's on another universe from Orton. The clip aired of Orton hitting the RKO on Lesnar on Raw. Orton said he did what he had to do in order to provoke him. Lesnar said that Orton is just another guy – he's not the guy to beat Lesnar. Heyman said that Orton is the best surfer on the beach, but then along comes the shark (Lesnar) and the surfer is going down. Clip shown of Lesnar hitting the F5 on Orton.
Orton thinks that Lesnar is underestimating him because he said with just one RKO he's going to Viperville. Lesnar said he's like a "fu**ing robot" and Orton said it's the biggest SummerSlam match ever. It just wrapped up with their final thoughts.
Analysis: That was awesome, which is no surprise. Lesnar's great in that setting. Orton did a good job as well. The video clips showing their history was cool. Of course the timeline isn't perfect because Orton's first World Title was after Lesnar left. They also didn't mention Lesnar beating Orton in a Smackdown match in 2002 as well. Oh well. It's not perfect, but it's good enough. I liked the video.
It was announced that Lesnar will be on Raw next week in Corpus Christi, Texas. Still to come Foley and Daniel Bryan are going to have a chat.
The Dudley Boyz made their entrance.
(Commercial)
Neville made his entrance. He's picking a partner to face the Dudleys based on a Raw pre-show segment earlier in the night. His partner is Sin Cara. I thought it might be Sami Zayn. Nope.
Neville & Sin Cara vs. The Dudley Boyz (Bubba Ray & D-Von)
Bubba booted Sin Cara down early on and then the Dudleys worked together to beat on Cara for a bit. Bubba knocked Neville off the apron, so Sin Cara hit a somersault dive to take out Bubba on the floor. Back in the ring, moonsault by Sin Cara took down Bubba. D-Von distracted Cara, so Bubba hit a forearm smash to knock down Cara outside the ring. D-Von with a hard whip sent Cara into the turnbuckle. He did it again, but Cara moved and D-Von crashed into the turnbuckle. Hot tag to Neville against D-Von with some kicks and a running kick to the head. Dropkick off the middle rope by Neville. He smacked his ankle to show he's fine and did a Karate Kid pose. D-Von accidentally knocked down Bubba and Neville did a rollup for two. Neville with a dive over the top that took out Bubba on the floor. Missile dropkick by Neville took down D-Von. Neville up top and he connected with the Red Arrow for the win after five minutes.
Winners by pinfall: Neville & Sin Cara
Replays aired of the Red Arrow by Neville, which is one of the best looking moves in WWE.
Analysis: ** A standard match to put over Neville more than anything. I'm not sure if it's going to lead to Neville and Cara teaming more regularly to strengthen the tag division or if it could lead to Bubba turning on D-Von at some point. It just felt like a regular match, but it could lead to more down the road.
Rusev was shown backstage getting ready for his segment up next.
(Commercial)
The Smackdown GM Daniel Bryan was shown arriving to the arena.
Rusev and Lana Marriage Celebration
The United States Champion Rusev entered in a shirt and pants that aren't his ring gear, so at least he dressed up for the occasion. Lana was in a white dress. They went into the ring where there was a table full of cakes and flowers.
Lana talked about the wedding with the crowd chanting "what" at her and Rusev yelled at the fans for not respecting his wife. She said they're going to re-live and re-enact their very special occasion with all of us. Rusev said that Lana is all his. He showed off the ring on her finger. She kissed his bicep.
A photo montage aired on the screen showing photos from their wedding. Fans chanting "Boring" at them. They have a point.
They ripped on the fans about how they couldn't afford a wedding like the one they had. Rusev said that's why he fights so hard to provide anything for his wife. She said only a man like Rusev can afford a dress like hers. Rusev said that the cakes cost more than we make in a month. Then she bragged about how they got mainstream coverage of their wedding. She said they are going to say their vows again in front of us.
Here's Roman Reigns to interrupt the proceedings. He received some cheers, but a lot of boos as well. It was easy to see why they would put him in this spot after Rusev and Lana bored us for almost ten minutes.
Reigns got in the ring. He told Rusev to relax as the crowd had a mixed reaction to him. Reigns talked about how he saw the video and noticed that Rusev didn't have a best man. Reigns said he figured he would be the best man. He wanted to pour some drinks to bless them with a toast. Rusev said he didn't need a toast. Reigns said if he won't accept the toast then accept the challenge for the US Title at SummerSlam. Rusev said no to that. Reigns said he'd do a toast. He poured some champagne.
Reigns held up a glass to say thanks. He thanked them for allowing us to see a wedding between a sasquatch and a mail order bride. Rusev wanted to fight. Reigns said he expected more from Rusev just like Lana expected more on their wedding night. Crowd gave out the "oohhh" reaction for that.
Rusev punched Reigns and then Reigns fought back against him. Rusev pounded away on Reigns in the corner while Lana screamed about it. Reigns nailed Rusev with an uppercut, which led to Rusev bumping into Lana and she went crashing into a cake. She freaked out. Reigns left the ring.
Analysis: That was a 15 minute segment that felt like it took an hour because it dragged so much. This is the point in the show where I'm starting to complain about how this show is too long. It was obvious from the beginning that one of the heels was going into the cake. I thought it was going to be Rusev, but Lana doing the comedic bump into the cake was fine too. It was a way to bring Reigns out there as a face because he saved us from a boring segment. He did okay. I think their US Title match at SummerSlam will be good, but that segment was a negative to me. Too long and not that productive.
Banks vs. Brooke up next.
(Commercial)
A commercial aired for some SummerSlam concert on the Thursday before SummerSlam.
There was a recap of the segment before the break.
Rusev and Lana were backstage yelling about what happened with Raw GM Mick Foley there. Rusev said he needs to do something. Foley booked the US Title match for SummerSlam: Rusev vs. Reigns.
Analysis: It was obvious they were going in that direction last week. I don't expect a title change, but it could be a good match if they get time.
The announcers talked about how WWE Network has surpassed 6,000 hours of content. That's a lot. I think it's a great service. Now I sound like WWE announcers saying everything is great! In this case it's true.
The Women's Champion Sasha Banks made her entrance as we got a replay of Charlotte pinning her in a tag match last week. Banks vs. Charlotte is schedule for the Women's Title at SummerSlam. If Banks wins then Brooke is banned at SummerSlam and if Brooke wins then it's a handicap match.
Sasha Banks vs. Dana Brooke (w/Charlotte)
This is not for the Women's Title. Banks with a double knee attack. Brooke avoided a move and dropped her face first onto the turnbuckle. Banks sent Brooke into the ropes, then nailed a couple of clotheslines and a dropkick. Banks with a hard kick to the ribs. Brooke came back with a huge clothesline for two. They did this bad spot where Charlotte went for a punch, but she missed Banks and hit Brooke. That looked bad because somebody moved too early. Banks capitalized on that by hitting the double knee attack by the turnbuckle for the pinfall win after three minutes.
Winner by pinfall: Sasha Banks
Analysis: * Another short match on a show full of short matches. Banks wins easily. I don't mind seeing her win with the double knee attack because it's a good looking move. That spot with Charlotte hitting Brooke looked like they messed up a bit because the timing was off. The result didn't surprise me. Banks should retain at SummerSlam.
A video aired about Nia Jax showing clips of her beating up other women in NXT and on Raw.
Analysis: It's very possible they go to a Banks vs. Jax feud later in the year.
Up next is a video about Finn Balor.
(Commercial)
There was a great moment in WWE history showing 1-2-3 Kid (then known as The Kid) beating Razor Ramon on Raw in 1993. Greatest upset in WWE history.
Finn Balor was shown sitting in a darkened room talking about how he's confident going into his Universal Title match against Seth Rollins at SummerSlam. He talked about how Finn MacCool was his namesake that saved a city in Ireland. Then he wondered if Seth knew about the monsters and he named some of them. He mentioned the King of the Demons "Balor" whose evil eye opens and then the world ends. Balor said they aren't just stories, they are a source of power. He said when a warrior enters a great battle, he can tap into the power of these creatures and become a man greater than himself. Balor said that Rollins has never seen a demon like this. Balor said at SummerSlam you will meet the Demon King.
Analysis: Solid video about Balor. I'm sorry for not getting every name of every character Balor mentioned, but the idea is he has extra motivation when he comes this Demon character. I'd rather see him in a match and have him win the match in impressive fashion to make him look like a star, but I guess this will do. The video likely means he'll be in full Demon Balor attire for SummerSlam. I'm leaning towards a Balor win over Rollins at SummerSlam at this point.
Luke Gallows and Karl Anderson were dressed like doctors talking about "Ringpostitis" as they showed replays of Big E getting sent groin first into the ring post. Anderson had a jar with two eggs in it and then they made a bunch of ball jokes. They said they'll target Kofi Kingston later.
Analysis: Ball jokes are always funny. Always.
(Commercial)
A commercial aired about the Cruiserweight Classic this Wednesday on WWE Network. I've enjoyed it a lot. Here are my archives to see four weeks of reviews.
Tag Team Champions Kofi Kingston and Big E made their entrance while Cole noted that Big E is at home recovering from the attack last week. The match is official at SummerSlam as New Day battles Gallows & Anderson for the Tag Team Titles.
Kofi Kingston (w/Xavier Woods) vs. Luke Gallows (w/Karl Anderson)
As the match began, Cole actually mentioned Demolition's record tag team title reign, so that's nice. Kingston sent Gallows out of the ring and hit a dive over the top to take out Gallows. Woods celebrated with some trombone playing. Anderson distracted on the apron, Woods went after him and Anderson sent Woods into the ring post. Gallows nailed the distracted Kingston with a punch, then put him on his shoulders and nailed a slam on Kingston for the win after two minutes.
Winner by pinfall: Luke Gallows
Post match, the heels went after Kingston by the ring post. Woods made the save with a chair as the heels ran off.
Analysis: * A short match to put over the heels showing how clever they are. New Day used to be clever, but now they only have two guys with Big E out, so they were outsmarted. I like how the feud is going. I think G&A will win the tag titles at SummerSlam with Big E not in the match. I hope it doesn't lead to a New Day split, though.
There was an Earlier Today segment with Goldust looking for R-Truth and Scooby Doo was there in an outfit. Truth was in the truck. Truth thought he was being replaced as a partner by Scooby. Goldust suggested they go watch the movie together and have some Scooby Snacks, so they did.
Analysis: That was pretty bad.
The Raw GM Mick Foley entered as they went to break.
(Commercial)
More Talking
The Raw GM Mick Foley talked about how in the spirit of brotherhood he wants to welcome his special guest, the General Manager of Smackdown Live, Daniel Bryan.
Bryan made his entrance to a big ovation like usual and plenty of "YES" chants of course.
Bryan said it pains him to say it as he said that Foley has done a great job of running Raw. Foley said that Bryan is doing an excellent job on Smackdown and he also put over Bryan's work on the Cruiserweight Challenge.
Foley brought Bryan here to apologize for Lesnar being on Smackdown and he said that what Lesnar did was unwarranted. Foley said that he's sorry. Bryan noted that Smackdown Live fired the first shot because Orton hit the RKO on Lesnar last week. Bryan apologized for him.
Foley continued talking about how Bryan was talking trash about the Universal Championship. There was a clip of Bryan ripping the title name. Foley said it's not a joke.
Rusev walked out with the United States Title around his waist. He said that Raw has a champion and his name is Rusev. He said that if somebody from Smackdown shows up he's going to crush them for the greatest GM of mankind (good choice of words), Mick Foley. Bryan thinks that Rusev was just sucking up to Foley to get out of the match at SummerSlam.
Cesaro showed up saying that Rusev was having a bad night and he wants to make it worse. Cesaro said he proved last week and this week that he deserves a championship opportunity. Foley said that Sheamus almost had Cesaro for a moment. Cesaro said he thought Foley was a man of his word. Bryan told Cesaro he's underappreciated on Raw. Fans chanted "yes" for that. Foley set up Cesaro vs. Rusev for the US Title up next, but first here's a break.
Analysis: At least we're ending the show with a match. That segment didn't really do much other than show a bit of conflict between the two GMs, but it's not like they did that much. Setting up a match for a title is a good idea although it's really late in the show.
(Commercial)
Next week on Raw: Brock Lesnar will be there and Seth Rollins will call out the Demon King.
The intros for the main event started with Rusev wanting to be introduced first.
United States Championship: Rusev vs. Cesaro
It's starting at 11:02pmET so I doubt it goes that long. No Lana at ringside. Cesaro was aggressive with forearms early and then the cannonball attack outside the ring. Back in the ring, Cesaro with a cross body block gets two. Rusev avoided another cross body block and sent Cesaro left shoulder first into ring post. Rusev tossed him into the ring posts three times. Rusev pounded on Cesaro with punches. Rusev worked on the arm of Cesaro. Rusev with an elbow drop for two. Shoulder block by Rusev knocked down Cesaro. Slam by Cesaro as he favored the left arm. Cesaro with a double foot stomp to the ribs for two. Cesaro unloaded with some uppercut shots. A Cesaro DDT gets two. Rusev with a knee to the gut and a kick to the head gets two. Rusev applied the Accolade submission, but Cesaro fought out of it, put Rusev on his shoulders and did the Electric Chair Drop to take him down. They exchanged shots leading to "yay/boo" chants from the crowd. Cesaro with a springboard corkscrew forearm. There's the Cesaro Swing for a few spins. Sharpshooter by Cesaro. Here's Sheamus on the apron. Cesaro knocked him down with a forearm. Cesaro nailed a superkick for two. Nice nearfall. There was a ref bump leading to Cesaro nailing the Gotch Neutralizer. Cesaro woke the ref up, he counted the fall and it gave Rusev enough time to get his shoulder up at two. Rusev did an eye poke as the ref didn't see it. Sheamus hit a kick on Cesaro's head while he was by the ropes and then Rusev nailed a hard kick to the head for the pinfall win after 10 minutes.
Winner by pinfall: Rusev
Analysis: ***1/4 That was a fun match that ended with the heels outsmarting the face. Cesaro had the win if not for the ref bump, but that's why you book a match like that. It gives sympathy to Cesaro because he was screwed out of the win due to the presence of Sheamus and the referee going down as well. They did a good job of putting in some believable nearfall spots where it looked like Cesaro might win. Instead, he's obviously continuing the feud with Sheamus even though Cesaro beat him in back to back weeks.
After the match, Rusev was outside the ring celebrating the win. Roman Reigns showed up and hit a huge Spear to take him down.
Analysis: Even though Rusev won, he looked like a loser to end it.
There was a shot of Steve Austin with Dean Ambrose getting set for the Stone Cold Podcast on WWE Network.
Back to the arena, Reigns looked on while Rusev was down outside the ring. The show ended at 11:14pmET.
Analysis: I'm not a huge fan of the show running that far past the top of the hour. Can't they fit everything in so that it goes off the air at 11:05pmET? The show is too damn long already.
Three Stars of the Show
1. Cesaro – Two best matches of the night.
2. Rusev – For the match more than the promo.
3. Chris Jericho
The Scoreboard
5 out of 10
Last week: 5.5
2016 Average: 5.76
Last 5 Weeks: 5.5, 9, 4.5, 4.5, 6,
2016 High: 9 (April 11/July 25)
2016 Low: 4 (Feb. 29/Mar. 21)
Final Thoughts
I give it a 5 out of 10.
That score means it was below average. I just wasn't that entertained all night long. Some bad segments. Not enough good matches considering how long the show is.
It was a promo heavy show. First segment was a promo, top of hour two promo by Rollins, top of hour three Rusev/Lana promo and main event promo although a match did follow. Too much talking. The match quality on that great July 26 show is why it was so good. Four matches 15 minutes or longer. Last week and this week they seemed to ditch that formula while focusing more on long promo segments.
I'm disappointed by the lack of Sami Zayn on the show. He had the biggest win of his career at Battleground, then he lost a four way the next night, got pinned by Rollins last week and wasn't on the show this week. What a waste. He's on Superstars instead. I guess I'll watch that.
It was surprising that Puff Daddy wasn't there longer. I thought he might be there for an in-ring segment or something significant. Nope. It was just a quick backstage segment and that's it.
I think they've done a good job of focusing on the SummerSlam matches. I just wish it was a better show.
—-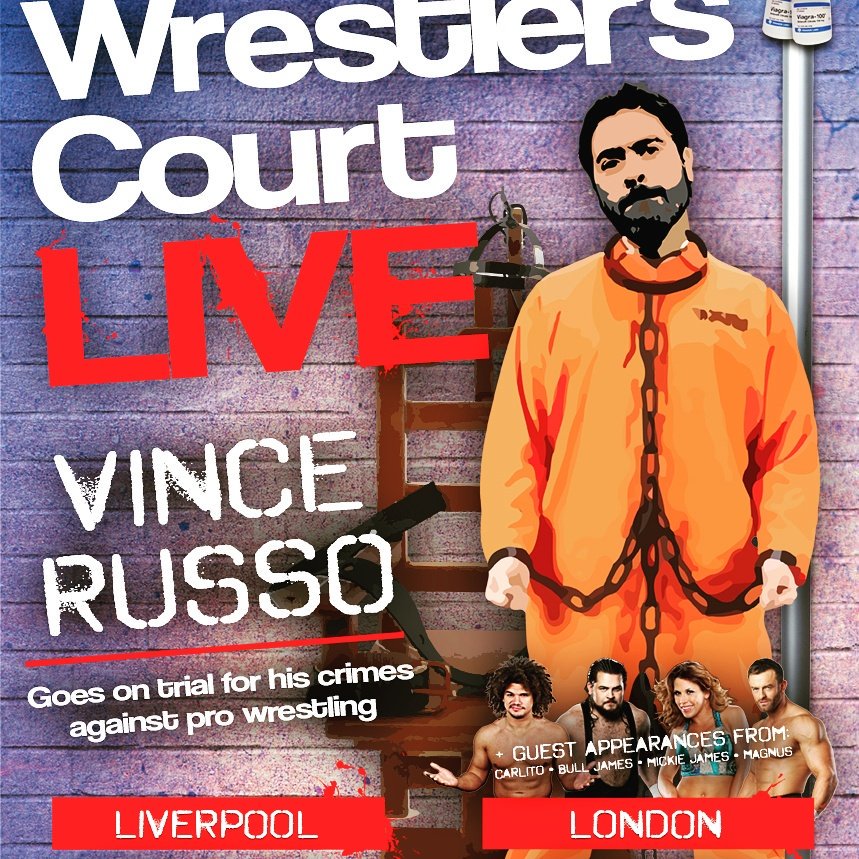 My friends from Superstar Promotions are holding a Wrestler's Court event in Liverpool, England and London, England featuring former WWE, WCW & TNA head writer Vince Russo. People will get a chance to ask questions and meet the controversial former writer Russo. Along with Russo, you'll get to meet and hear from Mickie James, Carlito, Magnus and Bull James who was Bull Dempsey in NXT. It's called Wrestler's Court Live and here's the handy link to help you get tickets by using the promo code TJRWRESTLING to get 10% off your order now. The Liverpool Wed Oct 26 link: https://goo.gl/McgD4O and London Thu Oct 27 link: https://goo.gl/1sZyJ1 Remember to put TJRWRESTLING as your promo code to get 10% off.
That's all for now. See ya next time for the Smackdown review.
Thanks for reading. Go Toronto Blue Jays.
John Canton – mrjohncanton@gmail.com
Twitter @johnreport