The John Report: The WWE Raw Deal 08/27/18 Review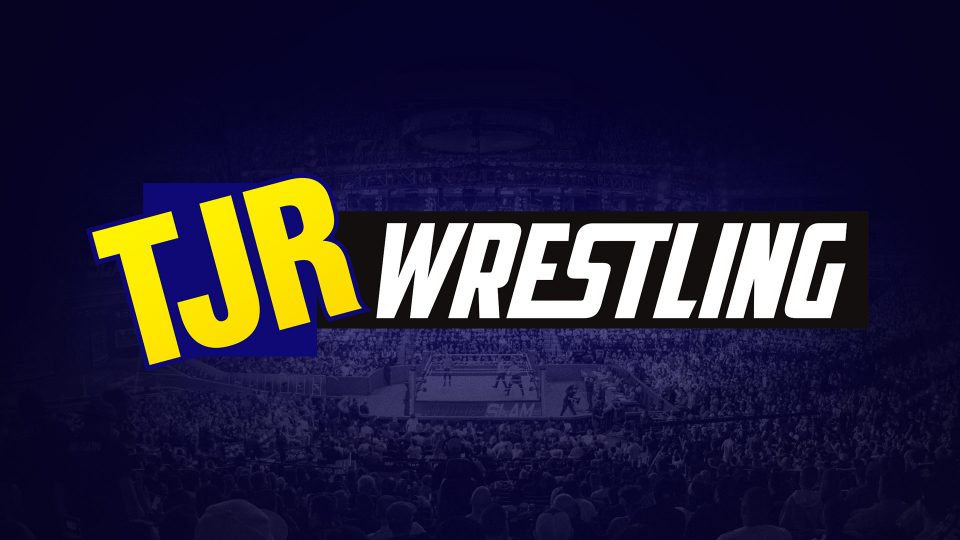 Live from Toronto, Ontario, this is the Raw Deal for episode #1318 of Monday Night Raw. Follow me on Twitter @johnreport. Thanks to Melo Man for the banner up top.
There was a shot of the live crowd in Toronto as the Universal Champion Roman Reigns made his entrance to a mixed reaction. Michael Cole called him polarizing like he usually does while Reigns walked down to the ring with the Universal Title. He was wearing a new Shield t-shirt.
There was a clip from last week's Raw when The Shield trio put Braun Strowman through the table with a Triple Powerbomb and that's how Raw went off the air.
Let's Hear From Roman Reigns
Reigns took his time as he stood in the ring soaking in that mixed reaction from the fans. Reigns said that he told Braun Strowman he would meet him in the ring at 8pm, now it's 8:05pm and if Strowman doesn't come out, he'll turn this into the Shield Workhorse Open Challenge. Strowman made his entrance with the Money in the Bank briefcase in his hand.
Strowman marched down to the ring with a purpose. The fans were strongly behind Strowman as they chanted "get these hands" when Strowman got in the ring with Reigns.
Strowman called out Reigns for being a workhorse after his boys saved him last week. Reigns said that The Shield are workhorses while adding that his boys know what it's like to be at the top of the mountain while Strowman has no clue. Reigns mocked him saying that all he does is say "get these hands" and the fans chanted it. Reigns said that the only things that Strowman lifts are objects like cars, ambulances and stages while Reigns' hands have won every title there is to win in WWE. Reigns told Strowman to act like a man, cash in that contract and have that championship match right there in Toronto. The fans chanted "yes" for that.
Strowman said he's not cashing in tonight, which drew boos. Strowman said that if he did cash in tonight, Roman's boys would save him again. Strowman told Reigns that he'll cash in the Money in the Bank briefcase on September 16 because the two of them will meet in a place they've never gone to war before and he said he'll see Reigns at Hell in a Cell.
Reigns said that Strowman finally sounds like a monster. Reigns extended his hand for a shake. Strowman shook his hand, so they had a deal.
Analysis: That's a huge match to set up at Hell in a Cell. I like it because you're seeing the Universal Champion Roman Reigns against the top contender in Braun Strowman. They could have set it up without Strowman saying that he's going to cash in Money in the Bank, but I think WWE wanted to do it this way to show that it can be done in different ways especially when a face like Strowman wins it. The selling point is that Strowman is tough to beat in general, so how can he lose in the cell? I expect Reigns to retain and for him to have a long reign as Universal Champion.
Dolph Ziggler and Drew McIntyre interrupted the promo. Ziggler talked about how he was going to get his rematch for the Intercontinental Championship against Seth Rollins. Ziggler said they've proven themselves against Rollins and Ambrose. McIntyre said that Braun Strowman and Roman Reigns is different. Ziggler said their new challenge is Reigns and Strowman. McIntyre talked about how Reigns and Strowman stand on top of the Monday Night Raw mountain. McIntyre said the only way to go from the top is to go tumbling on down. Ziggler said they would be happy to do that for them tonight. Reigns said they sounded like real tough guys from the stage. Reigns challenged them to come to the ring.
Baron Corbin, the acting Raw GM, interrupted by appearing on the stage beside Ziggler and McIntyre. The fans booed him as he reminded them that he's acting GM of Raw. Corbin said that Braun's cash in has been approved for Hell in a Cell. Corbin talked about how that he's going to make a match that will take Raw to the next level: McIntyre and Ziggler vs. Reigns and Strowman. Strowman said he'll take the Universal Title at Hell in a Cell, but tonight Ziggler and Strowman will get these hands. The fans cheered.
Analysis: The tag team match setup was obvious without Corbin being there, but I think that was the point to show that Corbin wasn't even needed to set up the match.
The Raw announce team of Michael Cole, Corey Graves and Jonathon Coachman talked about what happened. They were in their usual spot by the entrance ramp rather than by ringside like they were last week.
Corbin was in the ring saying that he was a natural GM that was an improvement over Kurt Angle. The fans booed. Corbin said for his third and most important match he'll make a match that Angle didn't have the guts to make: Corbin vs. Finn Balor the man. Corbin said he's taken a weak to prepare for this match and Finn just found out. Corbin said this match starts right now.
Finn Balor made his entrance. He was all ready to go in his ring gear even though Corbin said that he was just finding out about the match at that moment. Funny how that works.
Analysis: Corbin vs. Balor has happened way too many times in the past two months. They overdo the same matches too often, especially on Raw.
(Commercial)
The match began after the break.
Finn Balor vs. Baron Corbin
Corbin was in control early after he did his slide out of the ring and go back in clothesline. Corbin grounded Balor with a chinlock. Balor broke free with a dropkick. Balor went to the apron where Corbin decked Balor with a forearm to the head to knock him off the apron. Corbin continued on offense with his chinlock. Corbin with a knee to the ribs and a blow to the back of the neck. Balor got in a kick, but Corbin stopped him with a punch to the jaw. Corbin kicked Balor out of the ring. The fans chanted "you can't wrestle" at Corbin leading to Cole saying the crowd is all over Corbin, but they don't say what the fans said. Balor hit the Slingblade on Corbin on the floor as the show went to break.
(Commercial)
Back from break, Corbin had Balor locked in the same chinlock for the third time. Corbin with a corner clothesline. Balor sent him out of the ring, Corbin did his slide out and back in spot right into a Balor forearm. Balor tripped up Corbin leading to a double foot stomp to the chest. Balor went for a step up enziguri, Corbin blocked it and Balor hit another Slingblade. Corbin with a Deep Six slam for a two count because he rarely wins with that move other than that one time he won with it. Balor with an inside cradle for two. Balor with a clothesline that sent Corbin over the top to the floor. Balor with a somersault dive over the top that took out Corbin on the floor. That looked impressive. Corbin grabbed a chair from ringside. Balor sent Corbin into the ring. Balor with an enziguri kick and Balor went for the Coup de Grace, Corbin moved and Corbin hit Balor in the ribs with the chair. The referee disqualified Corbin.
Winner by disqualification: Finn Balor…or not
Corbin did a promo saying he forgot to say that it was a no disqualification match. Corbin hit Balor in the back with the chair. Corbin picked up Balor and hit the End of Days on Balor for the pinfall win after 13 minutes.
Winner by pinfall: Baron Corbin
Analysis: **1/2 It was like all of their other matches in that it was very average except this time Corbin cheated to get the win. I'm tired of this rivalry. I hope Finn gets to face another opponent soon. The booking of the match worked in terms of getting Corbin heat for his cheap actions. It likely means this feud is going to continue.
Still to come: Natalya vs. Alicia Fox, The B Team vs. The Revival and Elias is there.
They are airing some video package about Triple H vs. The Undertaker at Super Show-down after the break.
This week on Smackdown: A New Day Tag Team Title celebration. Plus, Charlotte Flair vs. Carmella for the Smackdown Women's Title.
(Commercial)
COMING THIS THURSDAY: I'm happy to announce a new project that will feature more content available to you, the reader. It's called TJRWrestling on Patreon and it launches this Thursday, August 30. What it will be is a way to produce even more for our readers. I'm going to do an audio review of Raw and Smackdown every week, plus I will review my favorite WWE year ever, which was 2000, by going over every Raw, Smackdown and PPV in detail meaning written plus audio reviews of every Raw, Smackdown and PPV from 2000. Plus, there will be retro PPV reviews. It's going to be a lot of new and interesting content. It is not free, though. I've been writing online for nearly 20 years and never asked for anything, but in order to keep going I need to change things up a bit. It's about evolving. I'm doing this to try to keep doing this writing gig for a living and if you're wanting to support, please sign up to TJRWrestling on Patreon when we launch on Thursday. I'll have another post on TJRWrestling on Thursday with the link and how you can be a part of it.
The video aired of Triple H doing his growling wrestling voice promo about the match with The Undertaker in Australia on October 6 at Super Show-Down.
There was a video package featuring WWE Hall of Famers and legends talking about Triple H vs. The Undertaker. They had comments from Ric Flair, Mick Foley, Jeff Jarrett and Christian. Jarrett was picking The Undertaker. Kevin Nash thought Undertaker would win. Christian said that Triple H is desperate to win, so that's his pick. Foley picked The Undertaker. Flair ended it by picking Undertaker.
Next week on Raw, Shawn Michaels will be there to talk about The Undertaker vs. Triple H. Michaels works for NXT these days as one of the trainers there.
Analysis: They are really pushing that match heavily as the clear top match at Super Show-Down with promos, video packages and then Michaels will be there next week.
Dana Brooke was backstage with Apollo Crews. Brooke said she was ready for her match, Crews told her to get ready by focusing on the fundamentals and Titus O'Neil showed up to say that Brooke is wrestling Sasha Banks. Brooke was surprised by that and she left to go for the match. Crews told O'Neil that she's only had one singles match in nine months while pointing out Banks is not a tune up match because she's so good. O'Neil said that he believes in Dana, he left and Apollo looked concerned.
Analysis: This was a continuation of last week when there was a tease of Dana and Apollo not being on the same page as Titus, so there's likely a split coming up soon.
Sasha Banks made her entrance with Bayley for the Banks match with Brooke.
(Commercial)
Dana Brooke entered with Titus O'Neil and Apollo Crews.
Sasha Banks (w/Bayley) vs. Dana Brooke (w/Titus O'Neil and Apollo Crews)
Banks was in control early, so Brooke went to the floor to take a break. Brooke showed off in the ring with a backflip out of the corner. Brooke with a step up enziguri for a two count. Brooke worked over Banks with punches. Brooke with a cartwheel into an elbow, she went for it again, Banks moved and Banks with a kick to the face followed by the double knees Meteora off the top for a two count. Banks with a backstabber into the Bank Statement submission for the tapout victory after about two minutes.
Winner by submission: Sasha Banks
Post match, Crews checked on his buddy Brooke while O'Neil stayed outside the ring.
Analysis: 1/2* Easy win for Banks. The story seems to be the classic losing streak gimmick for Titus Worldwide that will probably lead to Crews and Brooke turning on Titus soon. That's fine with me because the Titus Worldwide group isn't going anywhere.
Seth Rollins and Dean Ambrose were shown backstage. They bumped fists and Rollins left for something up next.
(Commercial)
Dean Ambrose was shown backstage alone. Jinder Mahal and Sunil Singh showed up to him with Mahal saying that he can help Ambrose with his anger issues. Ambrose closed his eyes, he said he sees Mahal, he sees himself kicking Mahal in the teeth, breaking his face, breaking his ribs, Mahal is crying, Mahal is in great pain now and Ambrose told Mahal to get out of his face. Mahal did his "shanti" bit to end it and he left.
Analysis: That's the first promo Ambrose has done in the two weeks he has been back. He is in full serious mode since he has come back.
Let's Hear From Seth Rollins
Seth Rollins, the Intercontinental Champion, made his entrance to a big ovation. The fans love him everywhere he goes, and the Toronto crowd is no different.
Rollins said he was taking care of some other business the last two weeks and since Dolph Ziggler is busy tonight, Rollins asked the fans if they are ready for an open challenge for a match for the Intercontinental Title. Rollins said let's do this right now. Graves pointed out that this is how Rollins lost the title to Ziggler.
Kevin Owens answered the challenge and he got a huge ovation from the crowd because they were in his home country of Canada.
Owens said he's happy that Rollins is happy, but ever since he's been on Raw, things have been hell. Owens said that Rollins had a good SummerSlam because he had his best friend by his side. Owens said that if he had his best friend Sami Zayn by his side he would have beat Braun Strowman for the Money in the Bank contract and he would be Universal Champion right now. Owens said that Sami was injured by a brute. Owens said he's leaving with a title. Owens said this is Toronto, then he can't think of a better place and he turned heel on the crowd saying Montreal, Quebec is a better place. The fans booed him. Owens did a promo in French and he walked down to the ring to set up the match.
Analysis: The open challenge concept is something the fans like especially when a babyface like Rollins does it, so it's a good thing for WWE to do it in this case. Owens' promo was well done while talking about how bad this summer has been for him and how he would have won if Sami Zayn was with him. It was also funny when Owens turned heel on the crowd by talking about Montreal. It's Canadian style of cheap heat because we all think our cities are the best. Plus, there's the Toronto rivalry with Montreal in the NHL that has been strong for 100 years now.
Intercontinental Championship: Seth Rollins vs. Kevin Owens
Rollins with a clothesline early on that sent Owens out of the ring. Rollins whipped Owens into the ring apron. Rollins with a leg drop to the back of the head of Owens against the ropes. Owens back up with a double chop to the throat of Rollins. Rollins got back into it with a clothesline off the steel steps as the show went to break.
(Commercial)
The match returned with Owens in control as he whipped Rollins into the turnbuckle followed by an elbow off the middle ropes for two. They battled on the floor with Owens whipping Rollins into the barricade. Owens drove Rollins' left arm into the ring post. Back in the ring, Owens continued to work on the left arm. Back splash by Owens on the left arm of Rollins. Jawbreaker by Rollins, Owens charge, he tripped up Rollins and Owens whipped Rollins into the barricade. Owens went for a cannonball against the barricade, but Rollins moved and Owens hit the barricade hard. Back in the ring, Rollins with a running forearm attack on Owens, Owens came back with a kick and Rollins hit the Slingblade. Owens rolled out of the ring right into position for Rollins to hit a suicide dive on Owens on the floor. It was so nice of KO to go into the position like that. Rollins hit another suicide dive, Owens with a forearm to the face, Rollins with a forearm and Rollins hit another suicide dive as the show went to break.
(Commercial)
The show returned from the break with Rollins hitting an incredible Frog Splash on Owens for a two count with Rollins favoring his arm. The fans chanted "this is awesome" for them. Owens got back into it by sending Rollins' left arm into the ring post. Owens trapped Rollins with a Crossface submission on the injured left arm of Rollins. When Rollins tried to get to the ropes, Owens grabbed on the right arm as well, so Rollins got his right foot on the ropes. They got into an exchange of strikes, Rollins avoided the Popup Powerbomb, each man avoided moves and Rollins kicked Owens in the jaw. Owens hit a Stunner for a two count. That was awesome and then the fans chanted "holy shit" for that two count from Owens. They battled on the top rope. Rollins flipped out of a superplex attempt and hit a Buckle Bomb leading to Owens coming back with a superkick for two. That was an outstanding nearfall with the fans cheering big time for the nearfall. They battled on the top rope again, Rollins with a step up enziguri to stun Owens on the top, Rollins back up, Owens shoved him off and Rollins was crotched. Owens went for a moonsault off the top, Rollins moved and Rollins hit The Stomp for the pinfall win after 22 minutes of action.
Winner by pinfall: Seth Rollins
Analysis: ****1/4 That was an outstanding match. They really set up the nearfalls well late in the match. Owens came close to winning so many times even though he didn't hit his Popup Powerbomb. The story was about how Owens went for a big move with the moonsault, he missed it and Rollins capitalized to win the match. Rollins did a great job of selling the left arm the entire match. I loved some of the spots they did like Owens hitting that Stunner leading to the fans marking out for it because that's not a move you see in WWE anymore, but we all know it's legendary because Steve Austin did it. I don't think anybody watching this thought Owens was going to win because Rollins just won the title back. This was one of the best TV matches of the year and one of the best matches on the main roster this year too.
After the match was over, Rollins held up the IC Title with the crowd cheering both men for the great match. Rollins gave Owens a nod of respect
A replay aired of the opening segment that set up the tag team main event later.
Braun Strowman showed up with the Money in the Bank briefcase in the office of Baron Corbin. Strowman gave Corbin the contract and told him to bring it to Hell in a Cell.
Analysis: Congrats to Braun for not having to carry around the Money in the Bank briefcase anymore.
The announcers shilled more things that are coming up.
(Commercial)
Kevin Owens was in the ring sitting on a chair. Owens had a microphone in his hand. He said: "I quit." He left the ring, took off his wrist tape and walked to the back by the side of the stage.
Analysis: It's just an angle. Owens signed a five year contract extension in May, which he revealed in an interview that we covered here. I'm intrigued by where it will lead. KO is one of my favorite guys in the company.
Dolph Ziggler and Drew McIntyre were interviewed by Renee Young backstage. They talked about how they are cohesive while Reigns and Strowman are not right. McIntyre called Reigns and Strowman two wounded animals held together by pride and said they are ready for the slaughter.
The B Team (Curtis Axel and Bo Dallas) vs. The Revival (Scott Dawson and Dash Wilder)
This is not for the Raw Tag Team Titles.
They worked for about one minute with The B Team sending both Revival members out of the ring as the show went to break.
(Commercial)
Dawson with a dropkick on Dallas as the heels were in control. Dawson grounded Dallas with a waist lock. Wilder tagged in with a clothesline on Dallas. When Wilder went for a suplex, Dallas turned it into a neckbreaker off the ropes. Axel got the hot tag against Dawson with a clothesline. The crowd was dead as Axel hit an elbow drop, the perfect necksnap, Axel did the B Team chant to try to wake up the crowd and Axel hit a knee lift for two. Axel kicked Dawson into the turnbuckle for a two count. They did an inside cradle spot with Axel getting a two count. Wilder with a tag leading to the Shatter Machine for the pinfall win after about seven minutes.
Winners by pinfall: The Revival
Analysis: ** It was a decent match to set up yet another title match between these teams. The Shatter Machine is one of the better tag team finishing moves in WWE. I like the Revival and it would be nice if they were booked stronger on a consistent basis.
After the match was over, The Revival hit the Shatter Machine on Bo Dallas as well. The Revival left the ring, grabbed the titles and grabbed microphones. Dawson said the Raw Tag Team division has been a complete joke because of these morons. Dawson mentioned great teams like the Road Warriors, Tully/Arn to the B Team. Wilder said they are sick of these morons hurting the legacy of those titles. Dawson said that they proved they can take these titles away any time they want to. Wilder said "top guys out" to end it. They dropped the titles on the champs.
Analysis: It makes me think there will be a title change next time they have a match because I don't think the B Team are that popular as faces. The Revival made good points about the division being a joke, which shows how bad the booking has been in the tag team division.
Elias was shown backstage getting ready for his song after a break.
(Commercial)
The graphic was shown announcing that Toronto is hosting SummerSlam weekend next August. I am probably passing on WrestleMania, so I'll go to SummerSlam most likely since I'm about two hours away.
Let's Hear From Elias
Elias played on his guitar for a bit before going into his "Walk With Elias" routine with the crowd chanting along with him when they were supposed to. The fans even did a "Walk With Elias" chant. Elias said that right now he's about to sing his greatest song, but then he had an epiphany, so he mentioned Drake saying that when he started from the bottom he was literally talking about here. The fans booed as he said there's no city lower than Toronto. Elias said that going from New York to Toronto, there's no bigger disappointment in life.
Trish Stratus' music interrupted Elias. Stratus walked out to a big pop in her hometown. She's a Toronto girl that still lives in the area and she's facing Alexa Bliss at Evolution in two months.
Stratus soaked up the cheers as Elias introduced her. Elias said that it's nice to see her taking a minute away from changing diapers to do something important. Elias said since she left, a lot of things have changed and he's a big deal. Stratus said that she's a fan of Elias' music. Stratus complained about how when Elias starts running his mouth about her hometown of Toronto, she's going to have to ask him to silence his cell phone, hold his applause and most importantly, shut your mouth. The fans chanted "yes" for that. Elias said that he speaks the truth and then he said his performance is like the Stanley Cup saying we will never see in our lifetime. The fans chanted "Go Leafs Go." That's a good chant. Go Leafs. Stratus fired back saying that's kind of like Elias never winning a WWE Championship and the fans liked that.
Stratus said a lot of things have changed since she retired as a 7-time Women's Champion right there in Toronto and when she went to the WWE Hall of Fame, she never would have imagined that they would have WWE Evolution in two months. Stratus mentioned having a match with Alexa Bliss. Elias asked if it's going to be a swimsuit match, Stratus cut him off and told Elias to walk out of the ring. Elias said that the reason she came out there, just like thousands of other women, she wants to walk with Elias. He said he doesn't date women in their 60s. Stratus slapped him in the face. That ended it.
Analysis: That was a fun segment. I thought Elias played his part well as the dirtbag heel that was disrespectful towards Stratus as well as her legacy as a wrestler in WWE. Stratus played to the crowd well and the slap was well deserved when he made the joke about her age. Stratus will be 43 years old later this year. It also allowed Stratus to plug her match at Evolution with Alexa Bliss, so it was a good use of a rare Stratus appearance on Raw. The crowd was into it too.
Ronda Rousey made her entrance with the Raw Women's Championship on her left shoulder. Natalya made her entrance to a huge ovation because she's in a match and is buddies with Rousey. Natalya faces Alicia Fox after the break
Analysis: It was a weird ending to the segment because we never saw Elias leave, but the assumption is he just left after Stratus slapped him.
(Commercial)
Alexa Bliss made her entrance with Alicia Fox beside her. They walked out to Alexa's music. The trio of Stratus, Natalya and Rousey were together in the ring. Bliss said that Stratus looks fantastic, then said to take some advice from the woman that replaced her (that's Bliss according to herself) and Bliss said that nothing will save Stratus at Evolution.
Bliss talked about how Rousey won the championship at SummerSlam, but Rousey failed to break Bliss' arm. Bliss said she's invoking her championship match at Hell in a Cell next month. Bliss ripped on the crowd for thinking Bliss would get her rematch here and then ripped on Canadian accents. Bliss talked about how this is about Alicia Fox and the absolute beatdown she's going to give Natalya. Bliss talked about how they had a friend that Trish knows very well.
Mickie James made her entrance because she's back on Raw after about a month off. James joined Fox and Bliss at ringside.
Analysis: It was good to see James back after some time off. Rousey vs. Bliss at HIAC makes sense as a rematch. I expect Rousey to retain.
Alicia Fox (w/Alexa Bliss and Mickie James) vs. Natalya (w/Ronda Rousey and Trish Stratus)
Fox was doing her crazy routine early in the match with some taunting after a headlock. Fox with a boot to the face. Bliss and James attacked Natalya by grabbing her head when it was against the ropes. Rousey got back into it with a spinning clothesline. Natalya slapped on a Sharpshooter on Fox and Fox tapped out for the loss after about three minutes.
Winner by submission: Natalya
Analysis: * A quick match to put Natalya over. This was not a good night for the women's "evolution" if you want to watch the women in long matches because both women's matches were short this week.
After the match, Natalya was hugged by Ronda Rousey and Trish Stratus. Natalya celebrated by pointing up to the sky in tribute to her late father. James and Bliss were on the floor.
Still to come are more predictions for that Triple H vs. Undertaker match in Australia.
(Commercial)
The trio of Natalya, Stratus and Rousey were backstage. The Bella Twins were there to hug them. Nikki congratulated them on what they did and Brie said that moms like her and Trish have a good right hand since Brie punched Miz last week. Nikki also congratulated Raw. The Bellas announced that they would be on Raw. Nattie grabbed the phone and they took a selfie together.
Analysis: The Bellas being back in the ring next week makes sense because they are going to be part of the mix at Evolution with the rumored Ronda vs. Nikki match. Plus, Brie is tagging with husband Daniel Bryan at Hell in a Cell against Miz and Maryse. The Bellas are a big deal in WWE's eyes due to their two reality shows. I didn't really miss them, but they are okay I guess.
There were cell phone video comments from Steve Austin, Diamond Dallas Page, Booker T and Big Show talking about the Triple H and The Undertaker match in Australia. Booker, DDP and Big Show picked Undertaker while Austin picked Triple H.
Analysis: I think WWE is promoting this match almost as much as they used to promote Tout about seven years ago. Remember the Tout Era? We all do.
There was a shot of Baron Corbin in the office talking to Stephanie on the phone saying he'll figure things out with Kevin Owens. A guy in a headset was there. Corbin told the guy to get him a masseuse. Bobby Lashley showed up to rip on Corbin for cheating to beat Balor and he asked Corbin why he called him in there. Corbin told Lashley he got him a match tonight. Corbin said he can't think of the name and told Lashley his match is next. Lashley thanked him with a hard slap to the arm two times.
(Commercial)
Bobby Lashley made his entrance for his match. Baron Corbin appeared on the video screen. He said that he knows he couldn't remember his opponent's name and that's because Lashley has two opponents. The Ascension walked out for the match.
Bobby Lashley vs. The Ascension (Konnor and Viktor)
The Ascension had to tag in and out in this match. Viktor started for his team, Konnor hit Lashley with a shoulder block to the leg and Konnor slapped on a headlock. Viktor grounded Lashley with a headlock of his own. Lashley broke free by sending Viktor into the top turnbuckle followed by a spinebuster. Lashley with a clothesline that sent Konnor over the top to the floor. Lashley picked up Viktor, put him on his shoulder and hit a slam stomach first for the pinfall win after about three minutes.
Winner by pinfall: Bobby Lashley
Analysis: 1/2* Easy win to put over Lashley. The announcers were shocked that Lashley beat these two men that are almost never on Raw. I guess Lashley is feuding with Corbin now, which isn't that interesting. The crowd was dead for this.
Dean Ambrose was shown walking backstage for a match against Jinder Mahal after the break.
(Commercial)
The entrances took place for the Ambrose/Mahal match.
Dean Ambrose vs. Jinder Mahal (w/Sunil Singh)
Ambrose wrestled shirtless and in jeans. It's a bit of a difference from his previous attire because he used to wrestle in a tank top. Ambrose was in control early, he left the ring, shoved Singh down and Mahal capitalized. Graves had a clever line about how Ambrose didn't like people in Toronto, which is funny because Dean's wife is Renee Young, who is from Toronto. Mahal took over as he worked over Ambrose by the ropes. Mahal with a knee to the ribs. Ambrose came back with clotheslines. Running knee by Mahal to Ambrose for a two count. Mahal went for The Khallas and Ambrose slipped out with the Dirty Deeds for the win after about three minutes.
Winner by pinfall: Dean Ambrose
Analysis: * Easy win to put over Ambrose. Mahal has been nothing on Raw after being a big deal on Smackdown. I thought he might be hurt by the move to Raw, but I thought he would be used a bit better than this.
Braun Strowman and Roman Reigns were in the locker room. Strowman said that Drew and Dolph will be slaughtered and then in 20 days, Strowman will take that championship from Reigns at Hell in a Cell. Reigns talked trash about how Strowman couldn't get the job done.
Reigns and Strowman vs. Ziggler and McIntyre is up next.
A commercial aired for a new season of "Story Time" on WWE Network after Raw.
(Commercial)
Next week on Raw in Columbus: The Bella Twins vs. The Riott Squad, The B Team vs. The Revival for the Raw Tag Team Titles again and Shawn Michaels on Raw to talk about Triple H vs. Undertaker one last time.
Roman Reigns entered first for his team, Braun Strowman was next and the team of Ziggler/McIntyre was up last as they made their entrance together. The match began at 11:02pm, which is later than most main events usually start on Raw.
Roman Reigns and Braun Strowman vs. Dolph Ziggler and Drew McIntyre
Reigns with a leaping clothesline on Ziggler followed by a clothesline that sent Ziggler over the top to the floor. Reigns hit the Drive By dropkick on Reigns by the apron. The fans chanted "We Want Strowman" as Reigns tossed Ziggler back into the ring. McIntyre with a boot to the face while outside the ring. Back in the ring, Ziggler with a DDT for a two count as Strowman broke up the pin. The heels worked over Reigns with some quick tags. Ziggler wore down Corbin with a sleeper with Reigns going to his knees with the dumbass announcers thinking that could be it. Reigns drove Ziggler back first into the turnbuckle. Reigns with a back body drop that sent Ziggler over the top to the floor. Ziggler back in the ring and he ran right into a kick by Reigns. Strowman wanted the tag, McIntyre tagged in and McIntyre hit a belly to belly suplex that sent Reigns across the ring. Ziggler tagged in, Reigns with a Superman Punch and there's the hot tag for Strowman for the first time in the match about eight minutes into it. Strowman tagged in to a huge ovation and he had a staredown with McIntyre, but Strowman just stood on the apron. McIntyre and Ziggler beat up Reigns. The referee called for the disqualification since the heels stomped on Reigns. That ended the match after nine minutes.
Winners by disqualification: Roman Reigns and Braun Strowman
Analysis: * There's not much to rate because it was more of an angle rather than a match. The story was that Strowman never tagged in for his team and when he did get the tag, he chose not to.
Post match, Strowman picked up Reigns to say that he is not finished with him. Strowman hit a headbutt on Reigns. Strowman whipped Reigns into the turnbuckle. McIntyre worked over Reigns with punches and Ziggler hit a superkick on Reigns.
Dean Ambrose ran out for the save for Reigns, but Ambrose was attacked by Strowman, McIntyre and Ziggler. That led to McIntyre and Ziggler hit their double team finisher on Ambrose. Seth Rollins ran out and was quickly beat up with a Zig Zag from Ziggler. Strowman picked up Rollins with a Running Powerslam. Strowman picked up Ambrose and hit a Running Powerslam on him. McIntyre tossed Reigns into Strowman leading to a Running Powerslam by Strowman on Reigns.
Strowman held up the arms of McIntyre and Ziggler as they posed over The Shield. That's the end of Raw at 11:14pmET.
Analysis: That was an interesting twist. There are a few ways you can look at it because Strowman got attacked 3 on 1 by The Shield, so it can be something where Strowman is simply getting revenge from what happened last week. It appears that it's going to be a heel turn since Strowman raised the hands of McIntyre and Ziggler, who are clearly heels. What isn't known is if this is going to work and if this will lead to fans booing Strowman because he's so well liked right now. I can see why WWE would do it because they need heels and Strowman could easily be the top heel, but the timing may be bad. It's also WWE's way of protecting Reigns by making him clearly the top face while turning Strowman heel will add interest to their match at Hell in a Cell.
Moments after Raw ended, WWE announced The Shield vs. Strowman, McIntyre and Ziggler at the show in Australia in early October. That's after Hell in a Cell.
#TheShield will reunite for #6ManTag action at #WWESSD in Melbourne, Australia, and their opponents will be the alliance of @BraunStrowman @HEELZiggler & @DMcIntyreWWE! https://t.co/L01QId5n9n

— WWE (@WWE) August 28, 2018
Three Stars of the Show
Seth Rollins
Kevin Owens
Braun Strowman
The Scoreboard
6.5 out of 10
Last week: 6.5
2018 Average: 5.79
Last 5 Weeks: 6.5, 5, 4, 5.5, 6
2018 High: 8 (February 19)
2018 Low: 4 (June 4, July 2, August 6)
Final Thoughts
I give it a 6.5 out of 10.
That's the same rating I gave last week's score, so it was just a bit above the average. The best part of Raw was that Rollins vs. Owens match getting over 20 minutes and the crowd was so hot for it. That was a lot of fun to watch. I also liked the Trish Stratus appearance along with her segment with Elias. The main event was interesting in terms of getting people talking because Strowman got revenge for what happened last week. Is Strowman a heel now? It appears to be the case, but it all depends on how they handle it next week as well.
The Strowman thing will get people talking, so it was an effective ending and that always helps.
The #MonsterAmongMen @BraunStrowman will look to capture the #UniversalChampionship from @WWERomanReigns INSIDE #HellInACell in THREE WEEKS! #HIACpic.twitter.com/uMWnLypmE2

— WWE (@WWE) August 28, 2018
The next WWE PPV is Hell in a Cell on September 16. Here's what we know so far:
Universal Championship Hell in a Cell Match: Roman Reigns (c) vs. Braun Strowman
WWE Championship: AJ Styles (c) vs. Samoa Joe
Daniel Bryan and Brie Bella vs. The Miz and Maryse
Raw Women's Championship: Ronda Rousey (c) vs. Alexa Bliss
More matches will be announced soon.
—
You can contact me using any of the methods below. See ya next time for the Smackdown review. Go Los Angeles Rams. Thanks for reading.
John Canton
Email: mrjohncanton@gmail.com
Twitter: @johnreport