The John Report: The WWE Raw Deal 06/08/20 Review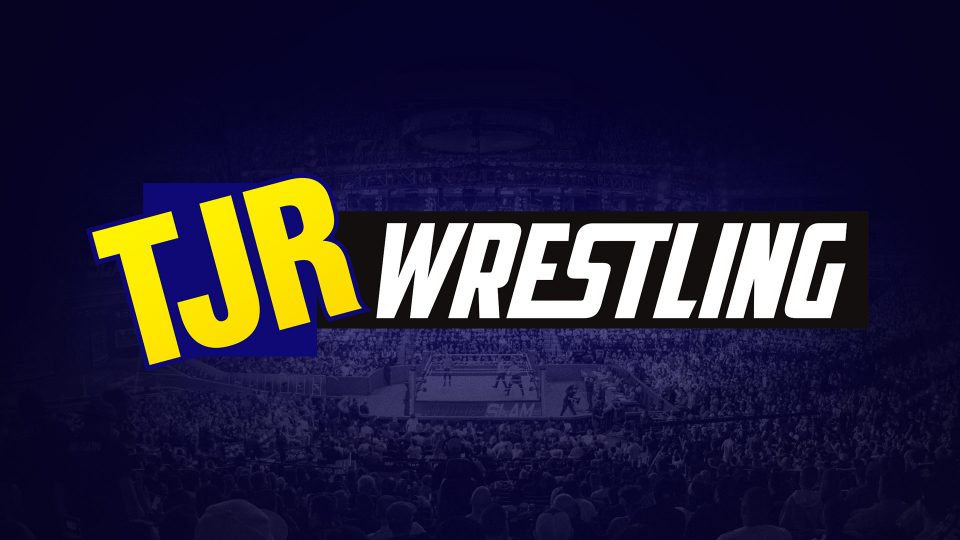 Welcome to the WWE Raw Deal review right here on TJRWrestling. The next WWE Network event (or pay-per-view) is Backlash on Sunday night. This past Sunday, there was the WWE NXT Takeover In Your House show that I reviewed right here. There were plenty of good matches and a retro feel to it. Plus, the scene with Degeneration X Hall of Famers Shawn Michaels, Triple H and Road Dogg led to the banner you see above. We added the classic "Raw is War" logo as well. I came up with the tagline and thanks to Melo Man for doing the graphic for me. A big thank you to all the degenerates of all ages for reading the Raw Deal. It is definitely one of my favorite banners we have ever done.
From the WWE Performance Center in Orlando, Florida, this is the Raw Deal for episode #1411 of Monday Night Raw. Follow me on Twitter @johnreport. Please visit TJRWrestling.net daily for our regular updates on the wrestling business featuring WWE news coverage, insightful columns from our team along with reviews about wrestling's past and present. Let's roll.
The show began with the announce team of Tom Phillips, Byron Saxton and Samoa Joe welcoming us to the show and promoting what was coming up this week.
Asuka made her entrance first as the Raw Women's Champion. She defends that title against Nia Jax at Backlash on Sunday. I think Asuka will probably retain her title there.
It was supposed to be Charlotte Flair as Asuka's opponent, but instead we got Sasha Banks and Bayley, who are the new Women's Tag Team Champions. That means they can appear on all three brands. Bayley is also the Smackdown Women's Champion.
Bayley said you should thank them for being on Raw with their star quality. Sasha Banks did some trash talk as well and Bayley reminded us that they won the Women's Tag Team Titles on Smackdown when they beat Alexa Bliss and Nikki Cross. Banks and Bayley introduced themselves as if we didn't know who they were. Asuka told them that this is her ring. Bayley said that normally it is Asuka's ring, but as Women's Tag Team Champions, they can go to whatever brand they want. Banks told Asuka to shut up…and here's the interruption.
Charlotte Flair joined the festivities in one of her robes and ring gear like all the women in the ring. Flair noted that Banks and Bayley were brand to brand to brand just like Flair and wished them good luck keeping up with her stamina. Flair told them to get the victory lap in and warned them about somebody swooping in to take the titles off them. Flair told Banks and Bayley to make it quick because Flair has a match with Asuka and that's what the people want to see.
The IIconics duo of Peyton Royce and Billie Kay showed up for the interruption. Kay said Charlotte's not sharp and Charlotte said she was the prettiest one there. Royce mentioned their triple threat match for the Women's Tag Team Titles at Backlash with Banks/Bayley and Cross/Bliss, so they will make Backlash iconic. Asuka did some ranting in Japanese. Flair: "What she said." Well played. Bayley noted that Flair tried to ruin their (Banks and Bayley) friendship, but now they are champions. Flair said she didn't know how to put it nicely, but she didn't need a title or two to be relevant. Flair told them that they are still going to be garbage.
That led to a fight between the six women with Flair and Asuka getting attacked to start, but then Flair and Asuka cleared house. It's a holla holla holla holla tag team match.
Analysis: It was okay for an opening segment to set up a tag team match. Banks and Bayley do a good job as cocky, annoying heels that have a lot of success. Flair is in a weird spot as a heel that had to act like a face there. The IIconics have good chemistry as a team even though they had a mild fight a few weeks ago.
A commercial aired for Backlash on Sunday.
(Commercial)
The match was made official during the break according to the announcers.
Sasha Banks and Bayley vs. The IIconics (Peyton Royce and Billie Kay) vs. Charlotte Flair and Asuka
This is not a title match. Banks started with Royce with Banks getting a nice counter into a sunset flip. Royce avoided the double knees and they hit a double dropkick to show they were thinking the same thing. Royce and Banks shoved eachother, then they knocked Asuka and Flair off the apron. Bayley tagged in for a double team move that sent Royce into the turnbuckle and Bayley with a knee drop for two. Kay tagged in with a double team forearm to the back of Bayley. Kay hit a back elbow and an overhead suplex by Kay on Bayley. Kay pulled down Bayley by the hair. Flair tagged Kay to become legal in the match and the wrestlers as fans chanted that they wanted Asuka. Flair worked over Bayley with shoulder tackles to the ribs. Banks tagged in with kicks to the ribs of Flair, then Asuka tagged in as Flair hit a clothesline on Banks. Asuka knocked Bayley off the apron and Asuka hit a running shoulder tackle on Banks. Asuka with a hip attack on Banks, a kick to Royce and a bulldog into a clothesline on both IIconics. Asuka danced in the ring in celebration.
(Commercial)
The match continued with Kay hitting a boot to the face of Asuka. Royce with a knee to the face while Kay held Asuka and Banks broke up the pin attempt. Royce had Asuka on the back and dropped to her knees, Kay with a kick. It was a bit chaotic as Flair tagged in for her team. Flair with a forearm to the face of Kay and Asuka tagged in again as Flair hit Kay with a boot to the face. Asuka worked over Kay with kicks, Flair tagged in again and argued with Asuka. Flair worked over Royce with hard chops to the chest, Flair with a backbreaker and a running kick to the head of Kay. Flair told Asuka as Flair went up top, but then Asuka tagged in and Asuka slapped on the Asuka Lock on Kay for the submission win after 11 minutes. The three other women were on the floor doing nothing and didn't try to break it up.
Winners by submission: Asuka and Charlotte Flair
Analysis: **3/4 The match was fine with some tag team problems by Asuka and Flair due to their egos with Flair as a heel that didn't get along with the face Asuka. Banks and Bayley were in the match, yet they didn't do much to make it interesting. Royce and Kay got a decent amount of offense. Asuka getting the win was the right call here.
Post match, Asuka held up the title in Flair's face while the announcers mentioned that they are wrestling later in the show. Asuka turned around briefly, then turned back to Flair and Flair jumped off the ropes with a forearm to the chest. That led to Flair taunting Asuka by holding up the Raw Women's Championship and noting that Asuka has not beaten her.
Analysis: Double duty for Asuka and Flair on Raw this week. They are two of the best wrestlers on the roster, so I don't mind seeing them again.
A video aired about last week when Seth Rollins was there to host Rey Mysterio's retirement. Rey wasn't in the building, but he did a promo where he trash talked Rollins and Rey's son Dominick said, "an eye for an eye" for Rollins. Aleister Black also beat Rollins in a great match on Raw and then Seth led his disciples Murphy and Austin Theory in an attack on Black and Humberto Carrillo. Rollins hit both guys with The Stomp.
Rey Mysterio was shown at home and we'll hear from him after the break.
Seth Rollins made his entrance wearing a suit along with the black leather glove on his right hand. Rollins sat in with the announce team as he took Bryon Saxton's spot. Rollins said he wanted to talk to Mysterio and Rey called him a "son of a bitch." That led to a break.
(Commercial)
A commercial aired for WWE Network and the free version that debuted last week.
Let's Hear from Rey Mysterio
Rey Mysterio appeared via satellite for his home with Phillips, Joe and Rollins at the announce table. Mysterio said that he saw his doctor this morning and the prognosis for his eye is promising, but any further damage or infection is high-risk. Mysterio said he didn't know when he would compete, but here's a warning. Mysterio said that as soon as the bell rings, there's a 619 for Rollins and he's going to pay for what Seth did to Rey. Mysterio said he's going to kick his ass. Rollins said that Rey could walk away gracefully as a champion, legend and hero, but he continues to spread this misinformation. Rollins said that he gave Mysterio an opportunity to walk away a legend and he wants to give him one more chance. Rollins personally invited Rey and his son Dominick to come to Raw next week. Rollins wanted him to come in peace, so Seth can tell him face to face that the sacrifice is for the greater good. Mysterio said that Rollins is only inviting him because Rey isn't medically cleared and said that the whole world will know when he's ready. Rollins tried to reason with him, but then Aleister Black showed up with an attack on Rollins at the announce table and they went to break quickly.
Analysis: A solid promo from Mysterio with Rollins doing well with his heel act. What I like about this story is they aren't rushing it. They are taking their time to build up to a big match while also involving Black to have him in a rivalry with Rollins as well. I like seeing that.
(Commercial)
Humberto Carrillo made his entrance for a tag team match based on the story from last week.
Aleister Black and Humberto Carrillo vs. Austin Theory and Murphy
Carrillo with a springboard cross body block and an arm drag on Theory. Theory came back with an impressive dropkick. Murphy tagged in against Black as they exchanged kicks, Murphy with a rising knee and Black covered for two. Black with a kick and he went off the middle ropes with a moonsault press onto a standing Murphy. Theory went in the ring and Black kicked him out of the ring. Carrillo with a suicide dive that sent Theory into the barricade. Murphy with a jump kick on Black. Murphy went up top, but Black came back with a rising kick to the face for the pinfall win after about two minutes.
Winners by pinfall: Aleister Black and Humberto Carrillo
Analysis: ** A quick match to put over Black for the second week in a row since he beat Rollins last week as well. I was a bit surprised that Black didn't win with the Black Mass kick, but then the post match action made sense because Murphy was able to take part in that.
Post match, the music of Rey Mysterio hit and Seth Rollins showed up with a Rey Mysterio mask. Rollins joined his buddies in the ring as Murphy sent Carrillo into the ring post. Theory with a spinning ATL slam on Carrillo. Murphy with a knee to the face of Black as they sent Carrillo out of the ring. Rollins told his guys to wear out Black and teach him a lesson. Rollins got in some punches on Black as well. Murphy hit the Murphy's Law slam. Rollins trash-talked Black telling him he told him what was going to happen and he'll make him a sacrifice. Rollins hit The Stomp on Black.
Analysis: This continues the rivalry between Rollins and Black, who got the win on Rollins last week. The duo of Murphy and Theory look like losers when they're in matches sometimes, but then they do the numbers game attack with Rollins and then they look credible. The problem is losing matches so often makes them look like failures.
Randy Orton was interviewed backstage by Charly Caruso, who mentioned the "greatest wrestling match ever" slogan. Orton said that the only question he wants answered is if Edge is the only guest on The Peep Show. Caruso said yes, Orton asked if that is next and she said yes. Orton said he thinks there quite possibly could be two guests on the Peep Show. Orton left.
Christian made his entrance to host The Peep Show and he was introduced as a legend by Phillips. The crowd was happy to see him.
Analysis: Christian retired from wrestling six years ago and should be in the WWE Hall of Fame by now, but he's not in yet. I hope that happens within the next few years. Christian and Edge are local guys to me that I saw wrestling in the mid-1990s when I was a teenager going to indy shows. I'll always support them. Anyway, Christian hosts his talk show up next.
This Wednesday on NXT: Io Shirai begins her reigns as NXT Women's Champion, but what does it mean as the future of Charlotte Flair. Also, can anybody stop Karrion Kross? In other words, they advertised nothing specific.
(Commercial)
The Peep Show Hosted by Christian with Edge (and Randy Orton)
Christian introduced his best friend Edge, who was in street clothes and gave his buddy a hug in the ring. They sat on chairs in the ring.
Christian noted how excited he was for Edge's return to the ring at Royal Rumble and how happy he was for Edge when he got his big moment at WrestleMania. Christian said he had to be honest with him because he thinks Edge is running on fumes. The crowd chanted "you still got it" at Edge. I know a lot of wrestlers hate hearing that because they think they never lost it, but they said it. Christian said he's gotta be honest with Edge by saying that the "Greatest Match Ever" isn't something that Edge could have pulled off even in his prime. Christian wanted to be honest with his best friend and he thought Edge was lying to himself because he didn't think he could handle the pressure.
Edge told Christian to pump the brakes right now. Edge asked Christian if he knew what it was like to be Edge and what Edge was going through. Edge spoke about how he hasn't had a straight up wrestling match in 9.5 years while saying that being told your in the Greatest Match Ever is like being at the bottom of Mount Everest and being told to go. Edge reminded Christian that he had to give Christian confidence before their tag team matches while noting that he has to face Randy Orton, who has been here the last nine years and he's been firing on all cylinders this entire time.
Christian told Edge he was hearing excuses as they stood face to face. Christian wondered what did Edge think was going to happen – spear after spear? Christian noted that one person always had his back supporting him and said it was Edge's mom, who passed away. Christian fired up Edge saying Adam's mom (Edge's real name) would be watching and Christian fired him up. Edge stared at Christian with some tears in Edge's eyes and Christian said there's that look because he said that they believe in Edge. Christian said he saw it in Edge at WrestleMania, he put down Orton and he has the anti-venom (since Randy is the Viper). Christian thinks Edge can do this, he can beat Orton and he thinks he can have the greatest wrestling match ever.
Randy Orton appeared on the video screen and said that he was going to be sick to his stomach. Orton said all we hear is what they think instead of what they know. Orton noted that Edge made this guarantee that he was going to try and Orton thought that was pathetic. Orton wondered what Edge would do when he doesn't live up to the expectations. Orton said he'll embarrass, humiliate Edge and take it all away from Edge so that Edge will be home with his wife Beth and daughters Lyric and Ruby. Orton said that this Sunday at Backlash in the Greatest Wrestling Match Ever…the redemption of Edge is over. The camera focused on Edge's face and Edge said: "No it's not!" Edge left with confidence.
Analysis: I thought Christian did an excellent job of firing up Edge by doubting him at first, then mentioning Edge's late mother and then saying that they (meaning Edge's family including Christian, who is like a brother to Edge) believed in Edge. Orton was confident in his reply with some strong words. Edge looked determined. Great work all around. The match was already taped on Sunday night and we'll see what happened this coming Sunday. I think I'm picking Orton to win that match. If you had forgotten how good all three of these guys can be at promos when they are given a chance, they just reminded you. It was a smart move to bring in Christian to fire up Edge like that. I enjoyed it a lot.
They showed the end of last week's Raw when Bobby Lashley put the Full Nelson on WWE Champion Drew McIntyre to end the show.
MVP was about to be interviewed by Charly Caruso and then R-Truth showed up with the 24-7 Title around his waist. MVP called Truth a clown. Lashley showed up and gave the Full Nelson to Truth, who was down. That led to a break.
(Commercial)
Later on Raw it's MVP hosting Bobby Lashley in the VIP Lounge talk show. It's MVP and Lashley against the Viking Raiders later in the show.
The Street Profits and Viking Raiders Compete in the Decathlon
There was a video showing highlights of the Street Profits and Viking Raiders in competitions over the last four weeks. This rivalry is tied 2-2 heading into this week.
A video was shown from earlier today as The Street Profits and Viking Raiders were on a track field. Ivar almost dropped a sword on Ford's foot. Montez Ford had a 1600 Metre race with Ivar and Ford beat him easily as they showed highlights of it. Erik faced Angelo Dawkins in Archery and Erik won easily while an arrow from Dawkins went into the foot of a random guy on the track. They had a Flip Cup challenge that Street Profits won to lead 2-1. Ford competed with Erik in sword fighting, but then Ford quit before it could even start, so it was 2-2. Dawkins raced Ivar in the hurdles with Ivar running through them while Dawkins jumped over them and won the race. The hurdles were very short. Street Profits led 3-2 after that. Dawkins and Erik got into a Stick Fight with Dawkins getting dumped into a pool, so it was 3-3. Street Profits won a Dance Off as the theme song of Shawn Michaels played and they did a Michaels/Diesel pose to end it. Ivar danced to the Fandango theme song and a female judge liked Ivar, which is a theme every week. The three judges voted for Street Profits, so it was 4-3 for the Profits. There was a shotput competition with Dawkins throwing the shot put farther than Erik, so Street Profits led 5-3. There was a Turkey Leg Eating competition that the Viking Raiders won easily to make it 5-4. There was a Pole Vault competition where they edited it to show that Montez Ford made it over the bar. Ivar made them raise the bar, then Ivar put the pole in the ground and did an impressive flip over the bar thanks to some nice editing. That means they tied 5-5 in the 10 events as part of this Decathlon. The teams argued about it.
Analysis: This segment was mostly there to be cheeky and silly rather than build up a feud between the teams. The idea is that "anything you can do, I can do better" so that's why they were even going into this and then even after that competition. Some of it was mildly funny, but some of it was boring and made me want to channel if I wasn't writing the review. I say that as a fan of both teams. It's nothing against them. These segments just aren't that interesting to me.
Apollo Crews entered with the US Championship. I think that's a new theme song for him. Crews said that he was so excited to defend the US Championship at Backlash against the winner of this triple threat between Angel Garza, Andrade and Kevin Owens. That led to the former champion Andrade making his entrance.
Andrade and Angel Garza walked out together with Zelina Vega. Kevin Owens attacked both guys and threw them into the barricades at ringside. Owens sent Andrade into two more barricades. Owens stood tall in the ring as the show went to break there.
A commercial aired for this week's Smackdown for Daniel Bryan vs. AJ Styles for the vacant Intercontinental Title. I'm very excited about that match.
(Commercial)
Kevin Owens vs. Andrade (w/Zelina Vega) vs. Angel Garza
Andrade and Garza went after Owens, then Garza went for a pin and Andrade got mad at him. Owens got back into it with a rollup on Andrade, but Garza made the save after taking off the pants to reveal the tights. There was a kick to the head of Owens. Andrade drove KO's neck against the ropes and then Garza hit a dropkick to the back of Owens. Andrade and Garza sent Owens into the turnbuckle, Owens with a boot to Garza and Andrade hit an elbow to the leg. Crews was shown watching backstage as Andrade pulled back on the arms of Owens while Garza joined in on working on Owens with a submission. Garza and Andrade hit a double team suplex on Owens for a two count for Andrade because Garza broke up the pin. Andrade and Garza shoved eachother, Andrade sent Garza out of the ring and into the plexiglass by the barricade. Vega tried to break it up, but the guys knocked her down and she sold it like she was hit in the face. The guys checked on her as the show went to break.
(Commercial)
The match returned with Owens on the top rope, Garza met him up there and Owens fought him off with headbutts. Owens blocked a superplex with punches and elbow that knocked Garza down. Owens hit a senton bomb off the top onto Garza with Andrade breaking up a pin attempt. They showed Vega getting helped to the back after one bump even though she is a trained wrestler that is unable to recover from one bump. Anyway, Owens slammed Andrade onto Garza. Owens hit the cannonball splash against both guys in separate corners, but then Andrade moved out of the way of an attack. Andrade with double knees on Owens and Garza. Garza with a superkick on Andrade and Owens with a superkick on Garza. Owens went up top and hit a Frog Splash on Andrade for a two count with Crews shown watching the match again. Owens went for the Powerbomb, but Andrade got out of it and hit a back elbow to the head for two. Andrade with a kick to Garza, who was on the apron. Owens picked up Andrade, but Andrade elbowed his way out of it and Garza hit a missile dropkick on Owens. Garza and Andrade exchanged strikes and chops, Garza with a knee to the face and Andrade with a clothesline over the top to the floor. Owens followed that with a somersault dive over the top onto both guys with Owens using the ropes to help himself get over the top. Garza blocked a Stunner attempt and hit a dropkick to the left leg that he has worked on in the past. Garza wrenched back on the left knee with a knee lock submission and Owens was able to crawl to the ropes to break the submission. Owens managed to hit the Stunner on Garza, but then Andrade hit a dropkick on Owens and Andrade pinned Garza for the pinfall win after 14 minutes.
Winner by pinfall: Andrade
Analysis: ***1/4 This was a fun match with a common finish that we see in triple threats where one guy hits a move, another guy knocks that person out of the pin attempt and steals the cover to win. It's been a while since I have seen it, though, so it felt fresh. They worked well together with Owens as the lone babyface that kept on fighting back and looking like he might win until Andrade found a way to get the job done. Garza taking the pin isn't that surprising since Owens is the bigger name and we know those two have had issues in the past as well. This show needed a good match like that. I'm glad they got time to tell a nice story.
The win means that Andrade gets to challenge Apollo Crews for the US Title at Backlash. That is the seventh announced match for Backlash at this point.
There was a replay of Asuka and Charlotte Flair having problems earlier in the night. They have a match later.
Charlotte Flair was interviewed backstage by Sarah Schreiber, who mentioned Flair lost the NXT Women's Title. Flair said she did not lose and she wasn't pinned. Flair said to be the woman, you have to beat the woman. Flair said that she accomplished her goal of elevating that title. Flair said she main evented Takeover and now she's main eventing Raw. Asuka showed up with the Raw Women's Title with some dancing. Flair asked if she ever takes anything seriously, Asuka said "yes I do" and Asuka slapped her. Asuka is great. I like Flair too! That match is later.
(Commercial)
WWE RAW DEAL FROM TEN YEARS AGO: This past Sunday, I started a new feature on TJRWrestling where I looked back on what Raw was like ten years earlier. Here's the Retro WWE Raw Deal Review from June 7, 2010 when The Nexus made their WWE Raw debut. That ending to the show was very memorable, but it was a terrible show otherwise. I don't just post the old review – I add more present day thoughts to it and try to throw in a few jokes along the way. I will post them every Sunday moving forward because then it's exactly ten years to the day. I will also post the PPV reviews from ten years ago on Saturdays when they come up. I'm not sure if I will go back to posting my WWF in 2000 reviews starting in July, but I'm leaning towards doing it. I like watching and writing about retro stuff. It's fun for me.
There was a commercial for the season finale of Total Bellas on Thursday. Poor Daniel Bryan.
Andrade and Angel Garza were arguing backstage about what happened in the match and knocking down Zelina Vega. That led to Vega showing up, she was angry and just pointed forward to tell them to leave.
There was a video with WWE Hall of Famer Kurt Angle offering up his opinion on the Edge vs. Randy Orton. Angle said he knows a lot about competing in a great wrestling match, which is very true. Angle talked about having chemistry in a match and bringing out the best in an opponent. Angle talked about Flair having Steamboat, Michaels having Undertaker and Angle had Lesnar. Angle said that Randy Orton and Edge under a lot of pressure in the Greatest Match Ever and he went with Edge as his pick. Angle said it wasn't an easy pick, but he believed in Edge.
Analysis: It has been cool to get the perspectives of Michaels, Flair and Angle about the Greatest Match Ever. They are three of the best in-ring performers ever (especially in North American wrestling), so it lends some credibility to the Edge/Orton to have their opinions. Angle looked like he was reading a lot of that off a screen, which is fine because it was a lot of words.
The Viking Raiders were backstage getting ready for their match. They asked WWE Champion if he was ready to join the raid. Drew wasn't sure, then he put over Ivar as a ladies man and Erik…not so much. It's been a running joke. Drew said that he had a get together after the show and he said they can celebrate after both guys beat Lashley and MVP. Drew said he would get them some turkey legs. McIntyre said that before the battle, they can have a little bit of fun watching the VIP Lounge with Bobby Lashley as the guest. Drew told them to stick around because you never know what can happen on Raw.
(Commercial)
VIP Lounge Hosted by MVP
MVP was in the ring doing a promo saying the VIP Lounge was for special people like himself that are better than the crowd in the WWE PC. MVP tried to introduce Bobby Lashley, but Drew McIntyre's music hit instead as the WWE Champion made his entrance.
Drew got in the ring saying he thought maybe they weren't friends anymore and thanked him for the introduction. Drew told MVP that he forgot to say "WWE Champion Drew McIntyre." MVP said that they were not friends and he asked Drew why he's here. McIntyre said that he couldn't help but notice that Lana and Lashley had a disagreement backstage, so you're welcome that Drew is here. Drew suggested MVP talks about the Claymore Kick and MVP said that's not how this works. MVP said that this was about Lashley and his Full Nelson that he'll put on McIntyre to take the WWE Title from him at Backlash.
McIntyre said that Lashley put the Full Nelson on him from behind last week and he can still feel it. McIntyre noted that MVP has taken the Claymore Kick many times and MVP fired back saying that Lashley will ragdoll Drew's ass like he did last week. McIntyre wondered if MVP was going to teach Lashley secrets about the zero championships he has won. McIntyre suggested talking less and Claymore while talking about how he's going to offer up the countdown leading to the kick. That's when Lashley showed up from behind McIntyre in the ring, but Drew was ready for him. McIntyre told Lashley he has been waiting for this for a long time and McIntyre told him you would have to pry this from Drew's cold, dead hands. Drew hit MVP with a headbutt to knock him out of the ring.
The Viking Raiders and Street Profits both walked out to the ring since the Viking Raiders were in a tag team match. McIntyre laughed about knocking MVP out of the ring.
Analysis: Solid promo from McIntyre showing confidence as the champion and avoiding a cheap attack. It was booked well because often times babyface are booked like idiots, but at least Drew looked smart here.
(Commercial)
Drew McIntyre was seated at ringside while the Street Profits were also at ringside.
Viking Raiders (Erik and Ivar) vs. Bobby Lashley and MVP
Lashley started for his team with a Flatliner on Ivar for a two count. MVP tagged in to work over Ivar with punches. Lashley with some punches, but then Ivar sent Lashley into the turnbuckle. Ivar with a knee to the ribs and Erik hit a knee lift to the face of Lashley. Erik worked over MVP with shoulder tackles to the ribs and Ivar tagged in with a shoulder tackle on MVP. Ivar with a body slam on MVP, then Erik tagged in and slammed Ivar onto MVP. Lashley got the tag with a huge spinebuster on Erik for a two count. MVP with a snapmare, a kick to the back and a running dropkick on Erik for a two count. MVP grounded Erik with a chinlock and Lashley tagged in with a boot to the throat of Erik. MVP went back in with a double team suplex on Erik for two. Joe did a great job talking about how Lashley was at his very best in his career right now. Erik with a punch on Lashley led to Ivar and MVP tagging in as Ivar hit a sidewalk slam and a running cross body block. MVP with a forearm to Ivar, then Lashley went back in Ivar with boots to the chest of MVP, a cartwheel and a kick to Lashley to knock him out of the ring. Lashley sent Ivar face first into the announce table. Lashley and MVP argued with the Street Profits, so Ivar hit a suicide dive to knock down Lashley and MVP on the floor. That led to a break about six minutes into the match.
(Commercial)
The match continued with Erik punching Lashley, which is a surprise because usually the heels are in control. Ivar tagged in, Lashley with a clothesline, Lashley with a shoulder tackle and legal man MVP hit a running kick to the face of Ivar. Lana was shown watching backstage with Charly Caruso asking Lana if it bothered her that she had to stay backstage. Lana said that "we" will become WWE Champion and Lana said that she was selflessly neglecting her own career to focus on him. Lana spoke about how 2020 is the year of Lana or something like that. It made it seem like she's going to be wrestling more, but I don't know. Anyway, Lashley hit a powerslam on Ivar for a two count. MVP tagged back in, he exchanged strikes with Ivar and Ivar broke free with Erik getting the tag. Erik with two forearms to the head, then a punch to the face, Erik knocked Lashley off the apron and Erik hit an overhead suplex on MVP. Ivar sent MVP into the turnbuckle, corner splash and Erik with a running double knee attack. Erik slammed Ivar into MVP against the turnbuckle and Lashley broke up a pin attempt by Erik. Lashley bumped into McIntyre when he was on the floor and then Lashley hit a Spear on Ivar on the floor. Lashley stared at McIntyre. Lashley tagged in, Erik didn't know and Erik hit a knee (with a loud knee slap that Randy Orton hates according to his Twitter) and Lashley went in as the legal man with the Full Nelson on Erik. Lashley held onto the Full Nelson on Erik for the submission win after 15 minutes.
Winners by submission: Bobby Lashley and MVP
Analysis: **3/4 It was a decent tag team match that got a lot of time. There were some slow parts, but things picked up by the end and they had the right finish with Lashley going over strong to win the match. MVP looked fine when he was in there and the Viking Raiders are a very good team. They are doing a nice job of getting over that Full Nelson as a finisher.
Post match, Lashley invited McIntyre into the ring. Ivar decked MVP with a punch and Lashley put the Full Nelson on Ivar. The Street Profits tried to save Ivar and McIntyre hit the Claymore Kick on Lashley to knock Bobby out of the ring, but Bobby was on his feet on the floor. McIntyre held his WWE Title in the ring and told Lashley to bring his absolute best at Backlash.
Analysis: I think the build for McIntyre vs. Lashley has been solid in terms of making us care about it as a big match. I've seen them have some pretty good matches in their Impact Wrestling days a few years ago, so this should be better than a lot of fans might think. I expect McIntyre to retain the title.
Up next on Raw is Asuka vs. Charlotte Flair.
(Commercial)
The announcers did a rundown of the Backlash pay-per-view lineup in this order. That order doesn't mean anything, but I am just sharing it with you.
Edge vs. Randy Orton

WWE Championship: Drew McIntyre (c) vs. Bobby Lashley

Universal Championship: Braun Strowman (c) vs. The Miz and John Morrison

Women's Tag Team Championships: Bayley and Sasha Banks (c) vs. Alexa Bliss and Nikki Cross vs. The IIconics (Peyton Royce and Billie Kay)

Jeff Hardy vs. Sheamus

Raw Women's Championship: Asuka (c) vs. Nia Jax
They did not mention Apollo Crews defending the US Title against Andrade, which became official earlier in the show. We will have a preview up on TJRWrestling on Saturday morning because I like to wait until after Smackdown on Friday night. I will have a live review of Backlash on TJRwrestling.net on Sunday night.
Asuka made her entrance with he Raw Women's Championship for this non-title match. Charlotte Flair entered as the opponent after she teamed with Asuka earlier in the show.
Sasha Banks made her entrance with Bayley along with their Women's Tag Team Title along with Bayley's Smackdown Women's Title. Banks and Bayley were not in their wrestling gear this time.
Asuka vs. Charlotte Flair
Flair hit Asuka with a forearm to start the match as Bayley and Banks joined commentary for the match. Asuka with a kick to Flair by the apron. Flair with shoulder tackles on Asuka, then a kick from Asuka and Flair avoided a dropkick by Asuka. Banks and Bayley laughed about Flair losing her title. Flair took control with a kick to the face and Flair tossed Asuka over the announce table to send the five people at the table getting out of the way. That led to a break.
(Commercial)
The match returned with Flair sending Asuka into the side of the ring apron. Asuka with a kick to the head of Flair while they were on the floor. Back in the ring, Flair caught Asuka to block a hip attack and then Asuka slapped on an Octopus Hold. Flair got out of that and hit a low dropkick for a two count. Peyton Royce and Billie Kay were watching the match from behind the plexiglass. Flair stomped on Asuka's back to drive her into the mat. Flair pulled back on Asuka's arms with Bayley and Banks bragging about how great they were. Flair with three knee lifts while Asuka was on the apron. Flair went for a baseball slide dropkick, Asuka caught the leg and hit a dragon screw leg whip against the ropes. Asuka followed Flair out of the ring and hit a running hip attack on Flair against the barricade. Flair sent Asuka into the barricade and hit a clothesline. Flair sent Asuka back into the ring with Flair driving her knee into the face of Asuka two times followed by a chinlock and when Asuka got up, Flair hit a knee lift to the chest. Asuka got an inside cradle on Flair for two and then Flair came back with a clothesline for two. Flair dumped Asuka out of the ring and bragged about being in the main event two nights in a row. Flair hit a baseball slide dropkick to knock down Asuka on the floor. Flair and Asuka exchanged strikes with Asuka winning that battle with a hard kick to the back of the leg. Asuka went up top, but Flair stopped that attempt at a move with a rising kick to the face. The IIconics showed up at ringside to attack Bayley and Banks from behind. Royce whipped Banks into the barricade. Royce and Kay slammed Bayley onto the announce table. That led to a break.
(Commercial)
Flair worked over Asuka with chops while the announcers let us know that Banks, Bayley and the IIconics were sent to the back. Asuka hit a running hip attack. Flair avoided a running knee into a rollup and then Asuka slapped on an armbar. Flair got out of it and worked over Asuka with repeated forearms to the chest. Asuka tried a running attack, but Flair caught her leading to a belly to back suplex for two. Flair grabbed on a tight headlock for about a minute, Asuka got out of it, Flair with a backslide pin attempt and a knee to the chest. Flair with some more strikes, Asuka came back with forearms and Flair hit an elbow smash to the face. Asuka jumped to the middle ropes leading to a missile dropkick. Flair went for a big boot, but Asuka moved and hit a release German Suplex. Asuka with a running hip attack against the turnbuckle followed by hard kicks to the back. Asuka with another hip attack that sent Flair off the apron to the floor. Flair drove Asuka back first into the ring apron. Asuka came back with a sliding kick to the face while she was on the apron and Flair was on the floor. That Asuka wanted a suplex on the apron, Flair blocked that and Flair hit a boot to the face to knock Asuka down. Flair went on top of the barricade at ringside and hit a moonsault onto Asuka where her arm knocked Asuka. The crowd chanted "this is awesome" for this long match. Flair drove Asuka's left knee into the ring post, but then Asuka sent Flair shoulder first into the ring post. Flair avoided a running hip attack and Flair hit a big boot to the face for a two count. Asuka kicked Flair to keep her back. Flair went for a Spear, but Asuka got a knee up for a knee to the face and that led to a two count for Asuka. That looked great on the replay. Flair got a two count, then Asuka slapped on the grounded octopus hold, but Flair got back to her knees. Asuka kicked herself free and Flair came back with a Spear for a two count. Asuka and Flair battled with forearms, Asuka tried the Asuka Lock, but Flair backed Asuka into the turnbuckle to break free. Asuka with a kick to the head and here comes Nia Jax with Asuka knocking Jax off the apron. Flair followed up with a running boot to the face of Asuka and covered Asuka for the pinfall win. It looked like Asuka kicked out right after the pin or something was off. I watched it a few times with Asuka looking like she kicked out right at three, but maybe the shoulder was down for the full three. It was close. Jax didn't touch Asuka while the match was going on, so that's why there was no disqualification. The match went 26 minutes.
Winner by pinfall: Charlotte Flair
Analysis: ***1/2 This was a very long match for Raw and I thought it probably went ten minutes too long because it dragged a bit. If they went ten minutes less it would have been a better match like they did at WrestleMania two years ago. It's just hard to be as entertaining going nearly 30 minutes with no real fans to react to it. I was still entertained by it. They impressed me by going nearly 30 minutes, they didn't look tired at all and had a fun story during the match. Flair controlled most of the match, Asuka's comebacks were good and then the predictable finish happened with Jax showing up to distract Asuka enough to have Flair get the win. That's typical WWE booking to have a champion lose non-title to likely set up a title match between Flair and Asuka down the road. It's tiresome to see champions losing non-title like that, but that's how WWE loves to book these situations.
Post match, Flair posed on the turnbuckle while Jax went into the ring and hit a Samoan Drop on Asuka. Jax's music played as she left. Asuka was down in the ring selling the attack and that was the end of Raw.
Analysis: It gives Jax the advantage going into the match against Asuka. I don't think the match has had a good build at all and I sure hope Asuka wins because Jax is boring to me. Plus, Flair beating Asuka non-title sets up Flair to challenge for the title soon. With all of that said, it would be nice to see Raw feature some different women like Bianca Belair, Liv Morgan, Ruby Riott and so on. It's the same people all of the time. It gets repetitive.
Three Stars of the Show
Charlotte Flair
Asuka
Edge, Christian and Randy Orton
The Scoreboard
6 out of 10
Last week 7
2020 Average: 6.33
Final Thoughts
The show was just average this week. There was a lot of Charlotte Flair and Asuka on the show because they were in the opening promo, then a tag team match together for two segments and main event that went three segments. I like both of them a lot, but it felt like too much.
I thought the segment with Edge, Randy Orton and Christian worked in terms of making us believe that Edge was focused going into the match against Orton. The triple threat with Andrade/Garza/Owens was put together well and I liked the finish. The tag match with Lashley/MVP over Viking Raiders was okay in terms of putting over Lashley going into the WWE Title match with McIntyre.
The second half of Raw was a lot better than the first half this week. They did a decent job of building up Backlash, but it wasn't that interesting overall.
The next WWE pay-per-view event Backlash. It takes place this Sunday, June 14. Here is what we know so far:
Edge vs. Randy Orton – I think this will be the main event.
WWE Championship: Drew McIntyre (c) vs. Bobby Lashley
Universal Championship: Braun Strowman (c) vs. The Miz and John Morrison
Raw Women's Championship: Asuka (c) vs. Nia Jax
Jeff Hardy vs. Sheamus
Women's Tag Team Championships: Bayley and Sasha Banks (c) vs. Alexa Bliss and Nikki Cross vs. The IIconics (Peyton Royce and Billie Kay)
United States Championship: Apollo Crews (c) vs. Andrade
We will have a preview up on TJRWrestling on Saturday morning.
—
You can contact me using any of the methods below. Be safe and smart out there.
Thanks for reading.
John Canton
Email: mrjohncanton@gmail.com
Twitter: @johnreport
Personal Facebook and TJRWrestling on Facebook