The John Report: The WWE Raw Deal 04/11/16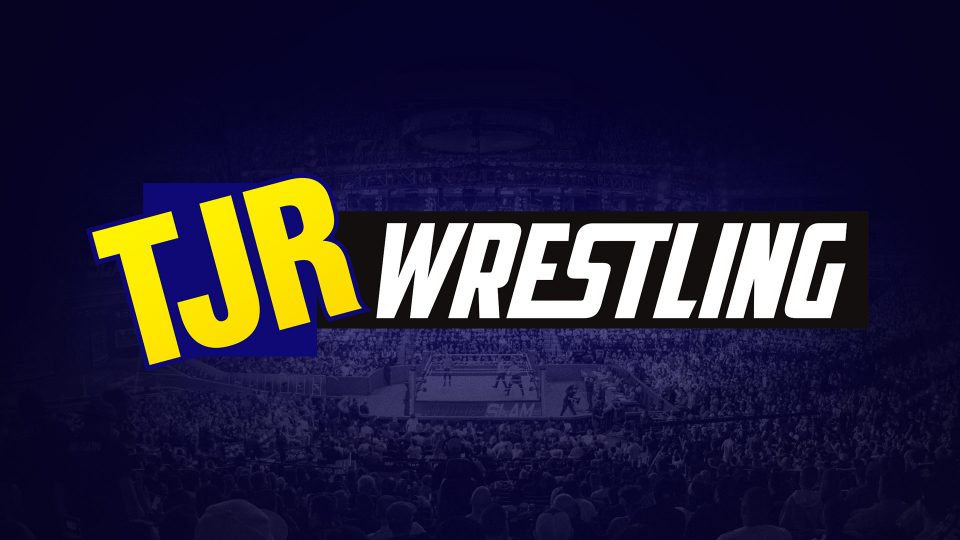 The WrestleMania season is over as we head towards WWE's next pay-per-view event called Payback on May 1 in Chicago. It used to be Extreme Rules after WrestleMania, but they changed it up this year with Payback after WM and then ERules is three weeks after Payback.
Last week was really busy for me with a lot of reviews. Here are links in case you missed anything: This is the very long WrestleMania review since it was a five hour show, here's a link to the Raw after Mania from last week, here's the NXT Takeover Dallas review that had that incredible Nakamura/Zayn match that I'm calling the match of the year so far and then last week's Smackdown as well. Let's see what WWE has in store for us with Raw this week.
Live from Los Angeles, California (go Rams) this is the Raw Deal for episode #1194. Follow me on Twitter @johnreport.
There was a "In Memory Of Blackjack Mulligan" graphic to start the show.
Raw begins with Shane McMahon's music hitting as Shane made his entrance. The announce team of Michael Cole, John Bradshaw Layfield and Byron Saxton welcomed us to the show.
Shane said that his dad let him run the show last week for his own personal amusement and he must have been amused because Shane is back tonight. Shane thanked the fans for their support because that's why he is back. Shane wanted to start off where we were last week with new superstars and new matchups. He announced Natalya vs. Charlotte for the Women's Title and there will be a tag team tournament to determine the contenders to the Tag Champs The New Day.
Shane congratulated AJ Styles for becoming the number one contender for Roman Reigns' WWE Title. He said he needed to right a wrong from last week, so Sami Zayn will take on AJ Styles tonight. Oh hell yeah! If Zayn wins then it's a triple threat at Payback with both of them against Reigns for the WWE Title and if Zayn loses then it's just Reigns vs. Styles.
Kevin Owens interrupted Shane's promo. He complained about Sami Zayn not deserving that opportunity. Owens went into the ring as Shane told him that it was Owens that injured Zayn last week. Owens also complained about how he wasn't pinned in that four-way last week and that he wants an IC Title rematch. Owens wanted the match tonight. Shane said no and that he had to beat this man in order to get the rematch: Cesaro. The crowd cheered. Owens complained about the lack of a rematch.
Cesaro made his entrance in the suit. It's this James Bond like entrance with the lighting they have. He walks in from the side instead of the same entrance as everybody else. Then he rips off the suit, he's got a Cesaro Section shirt on and then he's got his ring gear too. That's cool.
Analysis: Great start to the show. It's so much more refreshing than the same old Authority promos we got for like three years. Shane mentioned the story with his dad, but they did a good job of pushing a new feel to the show. I like the tag tournament idea, I like the two matches announced because they are four of the best performers in the company and I think they are headed in the right direction in general right now. I think Owens will have a legit gripe about not having the IC Title rematch like former champions usually get, but it makes sense since he injured Zayn last week and Shane wants to make him pay for it. It works in the story.
(Commercial)
The match was ready to begin after the break.
Kevin Owens vs. Cesaro
A slow feeling out process early, but Owens went after Cesaro's left arm early on with a single arm DDT. Cesaro had some tape on the left shoulder. The IC Champ The Miz and Maryse were shown watching the match on a monitor backstage. Owens tossed Cesaro into the ring post and then did an arm wringer to work on the arm. Owens applied an armbar. The announcers were arguing about things as JBL said that Triple H and Stephanie were the greatest power couple "in the history of the world." A little much? Yeah I think so. Heels lie. Owens missed a running corner attack, but Cesaro nailed an uppercut. He hit four more uppercuts in a row followed by a dropkick for two. Cesaro with a rollup that Owens kicked out of and then Owens sent Cesaro shoulder first into the steel post. With Cesaro on the floor, time for a break.
(Commercial)
They showed a highlight during the break of Cesaro with a gutwrench suplex off the top rope. Owens looked to be in control, but Cesaro hit some forearms followed by a double foot stomp for a two count. Cesaro was grabbing at his left shoulder. Cesaro with a boot to the face, then a cross body block off the top and Owens rolled through with a Crossface submission. Good submission to use on a guy with a shoulder injury. Cesaro was able to counter into a rollup for two. Cesaro applied a Sharpshooter on Owens, but it was near the ropes, so KO broke it up. Another shot of Miz/Maryse looking on as Owens nailed a superkick. Owens went to the top rope and connected with the Frog Splash for two. Owens went for the Popup Powerbomb, Cesaro lands on his feet, jumped off the ropes and hit a spinning uppercut to knock Owens down. Cesaro with the Cesaro Swing for about five spins, but then he stopped due to the shoulder injury. Owens sent Cesaro into the middle turnbuckle. Owens went for the Popup Powerbomb, Cesaro rolled through into a hurricanrana and then Cesaro hit the Neutralizer for the win after 15 minutes.
Winner by pinfall: Cesaro
Post match, Cesaro celebrated the win while Miz/Maryse looked on. The win means Cesaro is the #1 contender for the Intercontinental Title.
Analysis: ***3/4 That was an outstanding match between two of the best performers in WWE. They were able to have a really competitive match that was given a lot of time for a TV match and they told a nice story. I like how Cesaro was selling the arm injury the entire time while Owens kept on attacking. Even when Cesaro was applying moves like the Sharpshooter he was selling the arm injury. Not enough people do it, but that's part of telling the story. I like how Owens got some really good nearfalls in there like that Frog Splash. He didn't hit the finisher while Cesaro hit his. That's a good way to end the match because it's why they are called finishing moves in the first place.
The announcers recapped last week when Natalya challenged Charlotte, which will lead to a Women's Title on Raw this week.
There was a backstage conversation with Charlotte talking to her dad Ric Flair. She was complaining about how things aren't fair. She's mad about defending the title and wondered what Natalya did to deserve a title shot. Flair said if The Authority was running the show she'd be on vacation. Dr. Phil showed up. I think the crowd was booing. I agree. He said that Charlotte is talented and committed. Then he mentioned her bond with her father. Phil said that Flair is holding her back and he's corrupting her. Phil mentioned that she's cheating every time she goes out there. Phil told her to stand on her own two feet instead of leaning on her father. Phil talked about how she's using Flair to get to the top. Phil told her to quit cheating every time she gets in the ring. She left. Ric tried to "Woo" but Phil did the "Woo" at him.
Analysis: I'm not a huge fan of Dr. Phil being on the show, but that was fine. Telling a heel that they cheat too much is okay because it's true.
In another part of the arena, Owens complained about how things were unfair. Owens told Shane that what happens to Zayn later is on Shane's grey hair. Shane said he's not going to allow that and he's going to have Owens escorted from the arena. He told him to hit the lockers now.
Analysis: That's a good way to prevent interference later on. I think if they keep Shane on as the authority figure long term they could probably build to a Owens vs. Shane match down the line. I'm not saying next PPV or anything like that. Maybe in the summer. Just throwing it out there as a possibility.
(Commercial)
The New Day trio made their entrance to cheers as they had the WWE Titles and the trombone. Xavier Woods said that the tag team division is on fire because everybody wants a shot at the (crowd sings along) WWE Tag Team Champions. Big E said that tonight begins a tournament to determine the next challengers. Big E said the tournament is sponsored by Booty O's, which drew a nice ovation: "They Make Sure You Ain't Booty." They showed some brackets, but it wasn't up there that long. Here's a tweet with the graphics.
Goodbye March Sadness … #BootyOs brings you your TAG TEAM NO. 1 CONTENDER TOURNAMENT!! #TheNewDay#RAWpic.twitter.com/hodoV2NHEE

— WWE (@WWE) April 12, 2016
The first match in the tournament starts now. The matchups are Usos vs. Social Outcasts, Golden Truth vs. Vaudevillains, Enzo &Cass vs. The Ascension, Lucha Dragons vs. The Dudleys.
The Lucha Dragons made their entrance for the first match against the Dudleys.
(Commercial)
Tag Team Tournament First Round: The Lucha Dragons vs. The Dudley Boyz
The match started during the break. When they came back from the break, Kalisto was on the ground getting checked by a doctor. He took some nasty bumped on the floor as a doctor checked on his neck. The Dudleys were working over Sin Cara in the ring. JBL was yelling at Saxton about how you don't have to feel sorry for Sin Cara all alone in the match. Sin Cara started a comeback with springboard elbows on D-Von in the ring. Moonsault by Sin Cara on D-Von gets a two count. Blind tag by Bubba. It looked like Bubba wanted the 3D right there, but D-Von wasn't ready to do it. Then D-Von tossed him into the ropes and they teamed up to hit the 3D for the win after three minutes.
Winners by pinfall: The Dudley Boyz
Analysis: *1/4 That was a quick match to put over the Dudleys. No surprise that they got the win after looking at the brackets with Enzo and Cass on the horizon.
With the Dudleys still in the ring, Enzo Amore & Colin Cassady made their entrance on the ramp. Good ovation for them. Enzo did his full entrance about being a "certified G and a bonafide stud and you can't teach that." Then he mentioned Cass was seven feet tall "and you can't teach that" of course. The Dudleys were still standing in the ring. Bubba told Enzo to shut his mouth and the crowd needs to shut up too. Bubba said they got a lot of nerve. Bubba said they're the Dudleys and they paved the way for guys like them. D-Von told them that they are not the best tag team in the business and the only reason they exist is because of the Dudleys. Enzo called him "Devin" and said the reason he exists is because his mom and dad got it on "how you doing." Cass said that if they paved the way they need to step to the side of the road because Cass & Enzo are driving through with jackhammers. They ended it with the "SAWFT" bit with the crowd chanting along.
Analysis: That was a really good promo exchange. Enzo is a natural on the microphone with the ability to talk tough while also adding in some comedy as well. Bubba has always been an elite talker while D-Von is okay too. Big Cass ended it well. They'll probably meet in the next round of the tournament. It's a natural feud with a veteran team having issues with new guys trying to make their mark.
Roman Reigns is up next at the top of hour two.
(Commercial)
Kevin Owens was shown being escorted by security guys due to his interaction with Shane McMahon earlier in the show.
The WWE Champion Roman Reigns made his entrance. Plenty of boos for him with some cheers too, but definitely heavy with the boos.
Reigns uttered his new catchphrase about not being a bad guy, not being a good guy, but he's THE guy. Reigns said he had respect for guys like Styles and Zayn for all that they've done all over the world, but he's not worried because they have never been WWE Champion.
Analysis: A basic promo from him. I don't think he's a heel despite what some people may want. They'll just have him be the same guy he was. It's not like he's pandering to the crowd like John Cena either. There's no need to define him as a heel at the moment. Let it play out.
The League of Nations trio of Sheamus, Rusev & Alberto Del Rio appeared on the stage. Sheamus told Reigns he looked confident, but he wondered how confident he would be if Reigns faced one of them at Payback. Sheamus said last week they kicked out King Barrett and they're stronger now. Rusev called himself a man that was bigger, stronger and better looking than Reigns. He said that he should be the face of WWE. Reigns said that Rusev was the ass of WWE. Del Rio said that any of them could have won the fatal fourway last week and any of them could kick Roman's ass for the WWE Title. The crowd chanted "si" so Reigns said they should go there to get their asses whooped.
Reigns tried to fight off all three guys. As soon as they got into the ring, the Wyatt Family logo appeared on the screen. The Wyatt Family trio were in the ring. They tossed the three LON guys out of the ring along with Reigns. That led to a staredown with Reigns against the Wyatt Family.
Shane McMahon showed up saying he would like to see a bit more of Reigns fighting along with Bray Wyatt, so later tonight it will be two members of the League of Nations against Reigns and Wyatt.
Analysis: I didn't know where it was going when the League of Nations were the ones that interrupted Reigns, but it made sense by the end of the segment. It looks as though the Wyatt Family are on the verge of a face turn after what happened last week with them attacking the LON. I'm not sure if it's going to last that long or if they'll be booked as tweeners depending on who they target. It's just weird because in today's WWE they are lacking heels, so maybe the creative team just thinks they'll toss the Wyatt Family out there and let the fans decide how they want to react to them. Anyway, it's definitely a different kind of tag later with Reigns and Wyatt on the same side. Could be fun.
Later on Raw it's Styles vs. Zayn. Oh yeah that's going to be great. Charlotte vs. Natalya for the Women's Title is up next.
The NXT commercial featured Shinsuke Nakamura. They are smart to feature him.
(Commercial)
A video aired for Primo & Epico Colon putting over their Puerto Rico lifestyle. Same video as last week.
Talk show host Dr. Phil entered the arena as Lilian Garcia referred to him as the host of Raw. He sat at ringside for the Women's Title match. The women walked down to the ring. Saxton talked to Phil, who said he wanted to see if Charlotte listened to what he told her earlier about doing things the right way.
WWE Women's Title: Charlotte (w/Ric Flair) vs. Natalya
I always enjoy their matches. This should be fun. Slow start to the match as they did a bit of a feeling out process. Charlotte did a spinebuster like move, but Natalya countered with an armbar. Charlotte escaped to the floor. Natalya did her step on the back into a dropkick spot. Charlotte rolled to the floor again. Neckbreaker by Charlotte gave her the advantage. Knee strikes by Charlotte. It went to break with Charlotte in control.
(Commercial)
Charlotte was still in control after the break, but Natalya did another armbar. Charlotte fought out of it and applied the Figure Four submission. Natalya was able to reverse it, so Charlotte got to the ropes to break it. Charlotte applied the Sharpshooter on Natalya while JBL was saying uncle Bret was throwing a brick at the TV. Natalya was able to power out of it. Natalya came back with punches and then a release German Suplex. Natalya with the spinning discus clothesline. She went for the Sharpshooter, but Charlotte punched out of it. Charlotte with a rollup followed by a boot to the face for two. Charlotte with an overhead suplex. Charlotte went up top and did a moonsault, but Natalya moved out of the way. Natalya applied the Sharpshooter with the crowd going wild. Flair tried crawling in the ring to distract. Flair yanked the referee out of the ring. Charlotte was tapping out, but the referee was arguing with Flair. The ref called for the bell for the disqualification finish. The match went about 10 minutes.
Winner by disqualification: Natalya (Charlotte is still Women's Champion)
Analysis: **1/2 A pretty good match that was shorter than what they've done in the past, but still solid for the time given. It's likely going to lead to a match at Payback possibly with a stipulation on the match to prevent the disqualification finish. I liked how Charlotte was dominant early on, then she got too cocky, missed the big moonsault and the crowd totally bought into Natalya possibly winning. It worked really well. The finish didn't bother me much because clearly they're building to something more. I don't mind it at all. You have to book some DQ and countout finishes in order to build the stories up. That's just part of wrestling.
Post match, Charlotte celebrated with the Women's Title. She wasn't selling the Sharpshooter at all after the match.
Dr. Phil was interviewed by Saxton again. Phil was disappointed that Charlotte had to resort to cheating again. He said he was proud of the women's division in WWE. More smiling and no selling by Charlotte.
Analysis: It's a shame that Charlotte wasn't selling anything after the match. She was in that Sharpshooter for about 30 seconds and really should have been limping after the match to put over the severity of the move. Instead, she's out there moving without a problem. Can't stop selling just because a match is over.
Sami Zayn was interviewed by Renee Young. He talked about how Kevin Owens thought he could take him out last week, but he has heart and soul. He said that he's ready while also pointing out that he didn't come this far to lose. AJ Styles said that he was right there with Zayn fighting all those years and now they're in WWE. Styles said that he's the only number one contender and he plans on keeping it that way.
Analysis: I'm very excited to see that match. Two of my favorites in a WWE ring for the first time.
The Usos made their entrance.
(Commercial)
Tag Team Tournament: The Usos vs. Curtis Axel & Heath Slater (w/Bo Dallas & Adam Rose)
Nice running knee by Axel on Jey early in the match. Jey was grabbing his shoulder. He missed most of last year after shoulder surgery, but looks to be fine. After about two tags, Cole said the Social Outcasts were doing very well. He's easy to please. Axel applied a chinlock on Jey. Axel with a dropkick on Jey. Plenty of quick tags by the Outcasts team. After a nearfall, Slater even celebrated with a lap around the ring with his team. That allowed Jimmy to tag in, there's the ROLLUP OF DEATH~! on Slater and that's enough for the win after four minutes.
Winners by pinfall: The Usos
Analysis: *1/4 No surprise on who won the match. Silly finish with the celebrating leading to the dreaded ROLLUP OF DEATH~! for the win. That rollup really is deadly huh? Seriously WWE, you do it almost once every show. It's a little much.
Post match, Luke Gallows and Karl Anderson were in the ring attacking The Usos from behind. Nice debut! The crowd was going wild for them. They nailed a double team neckbreaker to take out one of them in the ring. Then they tossed the other Usos into the steps at ringside. Gallows and Anderson left through the crowd.
Analysis: That was pretty awesome. Big crowd reaction to them was encouraging too. It's too bad that they didn't show replays of the attack to really put it over as a big deal. I guess they can do it after the break, but it's better if it's immediate. I'm happy they are finally there. Their signing with WWE has been known since early January. Three months later they've finally arrived. Now it's a question of when their buddy Finn Balor is on the main roster or maybe they go with another buddy AJ Styles. Then again it could be something totally different for them.
A reminder of the tag match later.
(Commercial)
As they returned from the break, the replays aired of Gallows and Anderson attacking The Usos. The announcers mentioned they were Tag Team Champions in Japan. Will they mention that Gallows worked in WWE for years? Probably when they have a match.
The Miz will be on ESPN Sportscenter on Tuesday at 9pm. A replay aired of Cesaro's win earlier.
Maryse and The Miz were backstage in their locker room. Maryse yelled at some guy about the M&Ms saying that The Miz didn't want any blue M&M's. Then she yelled at the guy about domestic water because Miz only drinks European water. Jojo the interviewer tried to ask some questions. Maryse didn't want to talk to her. Miz bragged about driving an Audi R8 while Zack Ryder takes a train and Miz said that he's the kryptonite for the Swiss Superman. He said the line again as Maryse said "take two" at him. Cesaro showed up in his suit to say he's going to take the Intercontinental Title from Miz at Payback while putting over his uppercuts.
Analysis: It looks like they are really going over the top with the Hollywood schtick of The Miz now that Maryse is there. It's a good way to get them heat. Cesaro's the right kind of babyface to be against him too. It feels like a fresh feud. I think they can put on some pretty good matches.
AJ Styles made his entrance for the match with Sami Zayn at the top of hour three.
(Commercial)
Sami Zayn made his entrance with the crowd chanting along for his song. The crowd has been great all night.
AJ Styles vs. Sami Zayn
They had a feeling out process as the crowd chanted for both guys. They went at a really slow pace for the first three minutes with headlocks and basic holds. Styles was able to get the first advantage with a perfect dropkick. A suplex by Styles got a two count. A forearm shot by Styles sent Zayn out of the ring and Styles followed up with a hard knee to the face for two. Zayn sent Styles over the top to the floor by using Styles momentum to send him out. Zayn with a somersault dive over the top took out Styles outside the ring as they went to the break about six minutes into the match.
(Commercial)
Styles was in control as they returned from the break. He nailed his fireman's carry into the knee to the back for a two count. Styles wanted the Styles Clash, but Zayn was able to get out of it and got an inside cradle for two. Zayn leaped to the top rope with a cross body block for two. Zayn hit a DDT that was good for two. Zayn avoided an attack and hit a Blue Thunder Bomb that was good for two. He was shocked that Styles kicked out at two. That's a great nearfall spot by Zayn. Fans were chanting "This is awesome" for them. Styles came back with the Calf Crusher submission in the middle of the ring. Zayn tried to fight it as he he crawled and eventually got to the ropes. The crowd cheered. Zayn wanted a superplex. Styles fought out of it, Styles wanted a sunset flip off the ropes, but Zayn was able to land on his feet and then hit a dropkick. Styles got his feet up to prevent an attack, then Styles hit the Phenomenal Forearm, which is when he jumps off the top with the forearm smash and that was enough for the win after 15 minutes.
Winner by pinfall: AJ Styles
Analysis: **** That's a four star match out of five stars. I loved it and I want to watch it again, but there's still about an hour of Raw left. They took their time with this match, built it up well with Zayn getting a lot of nearfalls and then Styles got the clean win, which was smart because he's against Reigns at Payback. I didn't expect Zayn to win because they can put him against Owens at that show. No need to do a triple threat match. Styles getting the win clean puts him over in a big way. They are two of the best wrestlers alive and have been for the past 15 years. It's nice to see them finally have a match on the bigger stage in WWE. I hope we get more matches from that.
Chris Jericho was shown backstage and he looked like he was walking to the ring.
(Commercial)
They showed actor Seth Green at ringside, who worked with WWE to produce that Camp WWE show.
Replays aired of the key spots in the Zayn/Styles match. Styles really nailed that forearm attack.
Styles and Zayn were shown talking backstage. Styles said it was just three seconds – that's all it was. Shane McMahon walked up to them to congratulate them on a great match. He thanked them for it. Zayn and Styles embraced as a sign of respect.
Analysis: Cool moment right there.
Chris Jericho's Highlight Reel
Chris Jericho walked out with his jacket and scarf to do his Highlight Reel. He said that his guest is a future WWE Hall of Famer…himself. He said that tonight he gives us the gift of Jericho and told us to drink it in. Jericho kept on bragging. He moved from side to side in the ring as if he was interviewing himself. It was fun, but you know there's going to be an interruption and here it is.
Dean Ambrose walked out with a potted plant. They had a staredown on Smackdown that teased the start of this rivalry, so looks like it is officially moving ahead here. Jericho wondered what Ambrose wanted. Ambrose gave him a paper and Jericho said it's a California speeding ticket. Ambrose said it was a long night. Ambrose gave him a paper signed by Shane McMahon saying the Highlight Reel was canceled and replaced by Ambrose as the Ambrose Asylum – so Ambrose had an "Ambrose Asylum" sign to cover the TV in the ring.
Ambrose did a bit welcoming us to the Ambrose Asylum and introduced his first guest Chris Jericho. Ambrose: "The whole world wants to know – what is up with the scarf, dude?" Jericho said the scarf costs $750. He said he does what he wants to do and there are no rules. Jericho told Ambrose that if he's smart he'll keep his nose clean or else Jericho will bury him. Jericho suggested that Ambrose do something smart for once by taking his stupid ass out of the ring right now. Ambrose: "So you're not going to tell us about the scarf?" Jericho hit the microphone away. Ambrose came back with the Dirty Deeds to lay Jericho out. Ambrose thanked us for attending the show.
Analysis: New feud alert. I like it. Jericho was awesome as the overbearing heel that is really cocky about everything. He's so much more enjoyable in this role. Plus it looks like this is a feud that Ambrose can actually win, which will be good for Dean considering all the losses he has piled up in the last few months. It's a fresh rivalry with two really good performers that know how to get a reaction. I like it a lot.
Apollo Crews is up next.
(Commercial)
This week on Smackdown it's The Golden Truth vs. The Vaudevillains and Enzo & Cass vs. The Ascension as part of the tag team tournament. I guess we'll have to wait for The Vaudevillains on Raw after they debuted on Smackdown.
R-Truth and Goldust were in the locker room. Goldust complained about them being in a tag team as he wondered whose idea it was to put them in a team. Dr. Phil was there. Then Phil just walked away.
Analysis: At least they are finally teaming even though they're probably putting over The Vaudevillains.
Apollo Crews vs. Adam Rose (w/Bo Dallas)
Crews was on fire early, but then Rose slowed it down with a chinlock. Rose with a running kick for a two count. Crews countered a suplex into one of his own. Crews with a splash in the corner, then a back elbow and Dallas distracted on the apron. Crews caught a Rose kick and kicked Rose in the head. Crews hit the Spinning Sitout Powerbomb for the win after three minutes. They should call that finish Crews Control – I think they said it on Smackdown.
Winner by pinfall: Apollo Crews
Analysis: * A short match to put over Crews. He's got a lot of potential. I'm just wondering what kind of feud he might have. Right now he's just the guy that kicks ass and smiles a lot. We need to see more from him. There's plenty of time for that to happen.
Main event tag is up next: Reigns and Wyatt against Sheamus and Del Rio.
(Commercial)
There was a video package about Baron Corbin.
Bray Wyatt did a promo saying that even though Roman Reigns is his mortal enemy and he despises him, they have a bond that can never be broken. Wyatt laughed while saying that Roman can trust him. "Los Angeles – I'm here."
Wyatt made his entrance by himself. The match is after the break.
(Commercial)
Roman Reigns made his entrance as the announcers mentioned his heated rivalry with Wyatt including Wyatt's "anyone but you" promos. Long staredown by them. The League of Nations made their entrance.
Roman Reigns & Bray Wyatt vs. Alberto Del Rio & Sheamus (w/Rusev)
Bray wanted to start the match, so Roman stepped on the apron. There were some odd moments with Wyatt and Reigns working together, but then the heels ended up isolating Wyatt in their corner. The crowd was fired up for Del Rio's offense as he hit a double foot stomp on Wyatt while Sheamus held him. Sheamus tried to ground Wyatt with a chinlock. Wyatt was able to toss Sheamus over the top rope. Reigns reached for a tag and Wyatt tagged him into the match.
Reigns with a leaping clothesline on Sheamus, then a big boot to the face of Sheamus and a punch to Del Rio. Another mixed reaction for Reigns that has become the norm for him. Reigns went after Sheamus outside the ring, but Del Rio was there too and that allowed Sheamus to shove Reigns into the ring post. Sheamus unleased his forearm attack on Reigns on the apron, then Del Rio tagged and nailed a kick to the head for two. When Del Rio set up Reigns in the corner, Reigns countered with a slam. Sheamus nailed Reigns with a forearm to prevent a tag. Reigns nailed a Samoan Drop on Sheamus. Wyatt looked like he didn't want to tag, but then he tagged in. Wyatt with a huge one armed slam on Del Rio followed by a senton splash. Wyatt was feeding off the crowd as he did his upside down pose in the corner. Wyatt with a running elbow smash for two as Sheamus broke up the pin. Reigns gave Sheamus a clothesline to send him out of the ring. Sheamus avoided a Superman Punch and sent Reigns into the steps. Rusev with a kick on Wyatt while he was on the apron and Del Rio hit a Backstabber for two. I thought that was it, but no. The Wyatt Family logo appeared on the screen. Rowan and Strowman showed up at ringside to toss Rusev over the barricade at ringside. Del Rio picked Wyatt up, Wyatt countered him and Wyatt hit the Sister Abigail. Reigns gave Sheamus a Spear to prevent the pinfall breakup. Wyatt got the win for his team after 13 minutes of action.
Winners by pinfall: Bray Wyatt and Roman Reigns
Analysis: ***1/4 A good match with a hot crowd that was really behind Wyatt working as a babyface partner of Reigns. I'm not sure if the Wyatt Family will be locked in as babyfaces going forward, but they certainly fit the part if that's the role they will be in. I actually thought that Del Rio might have got the pin with the Backstabber after the Rusev kick. That was a really good nearfall that was easy to buy into. I get why they didn't win because it's important to give Wyatt some momentum after he hasn't done a whole lot in the last few months.
Post match, Reigns just stared at Wyatt. Wyatt stared back at him as the show came to a close with no physical altercation between them.
Analysis: A nice staredown between them although it's not promoting a match. It's more of a way to put over the face behavior of the Wyatt Family. I also think it's cool that Wyatt got to main event when his grandfather Blackjack Mulligan died last week. He and his brother Bo Dallas are carrying on that family's legacy very well.
On a lot of shows, that would have been the best match. On this week's Raw, two matches were clearly better. It just shows how hot of an episode this was.
Three Stars of the Show
1. AJ Styles
2. Sami Zayn
3. (tie) Kevin Owens
3. (tie) Cesaro
Shoutout to the debuting Gallows & Anderson too. Awesome to see them there after three months of waiting for it.
The Scoreboard
9 out of 10
Last week: 6
2016 Average: 5.79
Last 5 Weeks: 6, 7, 6, 6, 4
2016 High: 9 (April 11)
2016 Low: 4 (Feb. 29/Mar. 21)
Final Thoughts
I'm giving it a 9 out of 10. Best Raw of the year. No question about it.
There were two of the best matches of the year on the same show: Styles vs. Zayn was a little bit better than Cesaro vs. Owens, but both of them were outstanding. When you have talent as good as those guys and you give them 15+ minutes for each match you are truly allowing your talent to shine.
The formula for this show wasn't that hard: Book long matches for the best performers, plus a big title match with a solid finish and the main event was intriguing because of the odd pairing of Wyatt and Reigns as partners. The tag team tourney is also intriguing.
They also limited the promos although the promos that did happen like Shane McMahon's opening with Kevin Owens and the Ambrose/Jericho exchange were really well done. I liked Enzo/Cass verbally sparring with the Dudleys too.
Add in the much anticipated debuts of Luke Gallows (his return rather than debut) and Karl Anderson. That was a vicious attack that made a huge impact right away. I'm glad that the crowd reacted to them in a big way too. That always helps an angle like that.
I know there are people bitching about how Shane McMahon is in charge after losing at WrestleMania. Last week, Vince McMahon said it was temporary, so it's fine in the storyline. Even if it doesn't make a lot of sense, who cares really? It's all about what we get on screen. They booked this show really well. I don't care about the authority figures anyway. Focus on the talent. That's what this week's Raw did.
Here's the likely Payback lineup with the show taking place on May 1 in Chicago:
WWE Title: Roman Reigns vs. AJ Styles
Kevin Owens vs. Sami Zayn
Dean Ambrose vs. Chris Jericho
Intercontinental Title: The Miz vs. Cesaro
Wyatt Family trio vs. League of Nations trio
Women's Title: Charlotte vs. Natalya
The New Day vs. Tag Team Title Tournament Winners (Dudley Boyz? The Vaudevillains? Maybe Gallows/Anderson get put into the tournament and win it.)
Baron Corbin vs. Dolph Ziggler
There could be other matches like Becky Lynch vs. Emma that was started on Smackdown and maybe they do Dudleys vs. Enzo/Cass instead of having the Dudleys win the tournament. Could be Anderson/Gallows vs. Usos too. Lots of options.
Clearly the company is heading in the right direction because that Payback lineup looks better than WrestleMania in terms of giving us some different matches that could be great if they are booked well. The WWE roster is so talented. Just give them a chance like the company is doing now and they can succeed.
That was a fun show. Glad that WWE has some momentum right now. They need it. Keep it going!
—
Thanks for reading. Go Toronto Raptors. Go Toronto Blue Jays.
John Canton – mrjohncanton@gmail.com
Twitter @johnreport