The John Report: The WWE Raw Deal 01/27/20 Review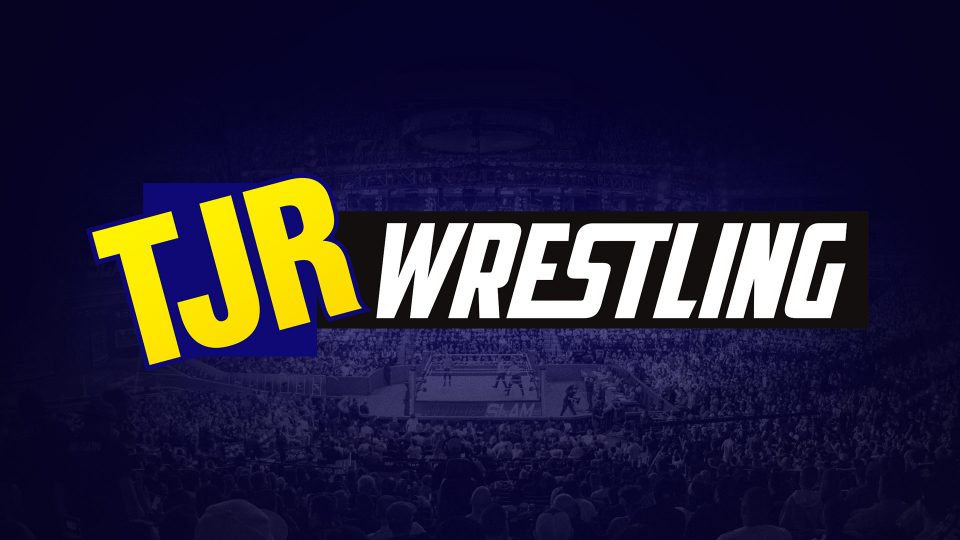 Welcome to another WWE Raw Deal review right here on TJRWrestling for the post-Royal Rumble edition of Raw. In case you missed it, here's my Royal Rumble review for a show that I thought was pretty damn good from top to bottom. I had a lot of fun watching it. Some of it was predictable, but for the most part, I like what WWE did as we head on the road to WrestleMania. I also reviewed the Worlds Collide (NXT vs. NXT UK) event from Saturday night as well, which featured plenty of outstanding matches. It's been three straight nights of WWE reviews for me (Smackdown was on Friday) ahead of Raw tonight, so I'm a little tired of WWE at the moment, but at least the product has been good for the most part.
The main matches advertised for this week's Raw are Seth Rollins and Buddy Murphy defending the Raw Tag Team Titles against Samoa Joe and Kevin Owens. There's also a Lana vs. Liv Morgan match that will hopefully be short. Both Royal Rumble winners – Drew McIntyre and Charlotte Flair – are from Raw as well, which means we might find out their WrestleMania title match decisions. Plus, WWE Hall of Famer Edge is back after his return at the Royal Rumble (he's signed for three years too), so he'll be on the show. Let's get to it.
Live from San Antonio, Texas, this is the Raw Deal for episode #1392 of Monday Night Raw. Follow me on Twitter @johnreport. Please visit TJRWrestling.net daily for our regular updates on the wrestling business featuring WWE news coverage, insightful columns from our team along with reviews about wrestling's past and present. Thanks to Melo Man for the banner up top.
The Raw intro video aired. That was followed by an impressive pyro display by the stage.
The announce team of Tom Phillips, Jerry "The King" Lawler and Byron Saxton were shown on screen. They are the new team with Phillips replacing Vic Joseph and Saxton added to the team. They did a rundown of the matches coming up tonight while adding that Edge is also on Raw this week.
Analysis: Phillips and Saxton were a part of the Smackdown team for the last few years before Cole and Graves were moved there in October.
Let's Hear from Drew McIntyre
Drew McIntyre made his entrance to a good ovation from the crowd. He was introduced as the "man who will main event WrestleMania" although we don't know if his match is really the main event meaning the end of the night. McIntyre was in his ring gear and he pointed at a huge WrestleMania sign in the arena.
McIntyre soaked up the cheers as fans chanted "you deserve it" for him. He definitely does. McIntyre said that somebody has to pinch him because it feels like he's been dreaming the last two days. McIntyre said he's the Royal Rumble, so that means he's going to WrestleMania as he looked at the sign. McIntyre said he's not there to draw this out, he wants to make a little announcement right now. McIntyre said he's going to make a challenge. McIntyre said he wants to face Brock Lesnar at WrestleMania 36. McIntyre said that guys in the back are terrified of Lesnar, but he's not. McIntyre talked about wanting to have a Claymore party referring to his Claymore Kick finisher.
McIntyre issued an open challenge to anybody in the back that wants a fight. The OC team of Karl Anderson and Luke Gallows each said that they accepted the challenge. McIntyre said that they can both fight him tonight, he asked for a referee and it's going to be a handicap match. A referee ran into the ring, so the match began.
Analysis: It was a solid promo from McIntyre where he acted like a babyface in saying it felt like a dream and didn't come off as a conceited guy. Calling out Lesnar was the obvious thing for him as the WrestleMania WWE Title match over two months away. They have a long time to build it up.
Drew McIntyre vs. Luke Gallows and Karl Anderson
McIntyre worked over Anderson first, Gallows tagged in, The OC wanted a double team move, but McIntyre fought out of that. McIntyre with a headbutt and then two belly to belly suplexes on Anderson. McIntyre went up and connected with a punch to the head of Anderson. McIntyre with a Future Shock DDT on Gallows. McIntyre signaled for the 3…2…1 followed by the Claymore Kick on Anderson. McIntyre did a 3…2…1 followed by the Claymore Kick on Gallows. McIntyre put Gallows on Anderson and pinned both guys at the same time. The match went just over two minutes.
Winner by pinfall: Drew McIntyre
Analysis: 1/2* That was quick. It did not make the "best tag team in the world" look good at all, but this was all about showcasing McIntyre. I expect plenty of victories for McIntyre on the road to WrestleMania. If he loses a match before WrestleMania I would be surprised.
Post match, McIntyre tossed Gallows and Anderson out of the ring. That's when Brock Lesnar showed up behind McIntyre and Lesnar hit him with an F5. The fans booed loudly. Lesnar had Paul Heyman with him and Lesnar posed with the WWE Title in his hands. Lesnar left after the message was delivered.
Analysis: It was simple and did what it needed with Lesnar attacking McIntyre from behind to get some heat. The crowd hated it, so it got the reaction that WWE wanted.
(Commercial)
They showed highlights of Edge at WrestleMania 17 when he won the Tag Team Titles with Christian in a tremendous TLC match. The Spear on Jeff Hardy off the ladder was legendary.
Rey Mysterio made his entrance for a match.
There was a video showing highlights from Montel Vontavious Porter's career because he's back on Raw at least this week.
MVP made his entrance and he got a solid reaction. MVP's last match on Raw was in October 2010 according to the @WWEStats account on Twitter.
Rey Mysterio vs. Montel Vontavious Porter
They did some mat wrestling with the fans chanting "you still got it" for MVP, who is 46 years old and Mysterio is 45. Phillips mentioned how much it meant MVP to participate in the Royal Rumble in Houston where he lives because his five-year-old son got to see him wrestle. It was mentioned that MVP's son's favorite wrestler was Mysterio. It looked like Mysterio was stunned by some move that MVP did because Mysterio had a tough time getting back to his feet. Mysterio managed to get back to his feet and kicked MVP out of the ring. Mysterio hit a jumping headscissors off the apron on MVP on the floor. That led to a break.
(Commercial)
The match returned with MVP in control as he sent Mysterio into the turnbuckle, Mysterio with kicks to the face and then Mysterio with a headscissors takeover that sent MVP into the middle turnbuckle. Mysterio with another headscissors, a kick to the head and Mysterio hit a seated senton off the top. Mysterio with a springboard moonsault press on MVP for a two count. MVP caught Mysterio in his arms and hit a forward slam like Mark Henry. MVP hit the Ballin' elbow drop for a two count as Mysterio got his right hand on the bottom rope. Mysterio countered a Powerbomb by sending MVP into the ropes, then Mysterio hit a 619 kick to the back (I don't know why it was to the back, but MVP got to his feet to take it on the back) and Mysterio hit a springboard splash for the pinfall win after about 9 minutes.
Winner by pinfall: Rey Mysterio
Analysis: *1/2 This wasn't good at all. It was bad at some points because they were struggling to get some spots in. Mysterio looked like he might have been knocked out or dazed at least early in the match. He got through it. MVP looked like a guy in his mid-40s that hasn't wrestled that much lately. He looked rusty. I like him, but that's how he looked to me. No storyline or purpose of the match hurt too. They just threw them out there cold, so that's not easy to do when you have nothing going into the match. They probably should have done a promo before the match to try to tell a story going into it.
The announcers continued to hype up what's to come on the show. Phillips is losing his voice after working the Worlds Collide show on Saturday, some of Royal Rumble on Sunday and now Raw.
(Commercial)
A video aired letting us know that WrestleMania is 69 days away. That's a popular number. It's on April 5th in Tampa.
A replay aired of Brock Lesnar attacking Drew McIntyre from behind earlier in the night.
The match graphic is now official for WrestleMania: Brock Lesnar vs. Drew McIntyre for the WWE Championship at WrestleMania 36.
Aleister Black made his entrance for a match. Lawler is creeped out by him.
Aleister Black vs. Kenneth Johnson
Johnson is a local competitor with no chance. Black with a waist lock takedown and then a Black Mass kick. Black won after about 15 seconds.
Winner by pinfall: Aleister Black
Analysis: An easy win to put over Black in a big way.
Aleister Black did a promo saying that the Royal Rumble loss is on him and he owns that loss. Black said he holds himself accountable. Black said there's one more thing that he's accountable for and mentioned that in the past, he wanted people to pick a fight with him. Black sat down in the ring as a spotlight was shown on him. Black said that you no longer have to pick a fight with him because he will bring the fight to you.
Analysis: Black's a star on the rise. The aggressiveness for his character is a good idea. I like the idea that he's going to go after people that wrong him since he has had issues with Seth Rollins, Buddy Murphy and AOP of late.
A replay aired of last week on Raw when Seth Rollins and Buddy Murphy won the Raw Tag Team Titles last week.
The "Monday Night Messiah" Seth Rollins and Buddy Murphy made their entrance with the Raw Tag Team Titles around their waists. They have a title match up next.
(Commercial)
There were images shown from the Royal Rumble.
Rollins and Murphy were in the ring for a pre-match promo. Rollins claims he was "this close" to winning the Royal Rumble for the second year in a row while Rollins said he was eliminated by the eventual winner Drew McIntyre. Rollins told Drew to enjoy being everyone's favorite superstar while it lasts because they will stab you in the back. Rollins said that he eliminated Kevin Owens and Samoa Joe, so neither of them are going to WrestleMania (as the Royal Rumble winner). Rollins put over Murphy and himself beating the Viking Raiders last week to become the new Raw Tag Team Champions. Rollins said that Owens and Joe issued a tag team title challenge to them, so Rollins told them to come on out to get their asses handed to them by the Monday Night Messiah.
Analysis: I enjoy the promos of heel Rollins way more than his babyface promos. I'm sure Seth has more fun doing them too.
Kevin Owens and Samoa Joe made their entrance on the stage with microphones in their hands. Owens said that Rollins still talks way too much. Owens said not only is Rollins delusional, but Owens needs Rollins to know he's been an absolute jackass and he means it from the bottom of his heart, you suck now. Rollins said that Owens should stop talking so that they can fight them for the tag team titles. Joe said that Rollins looks like he's ready to fight while Joe wondered what is different about tonight. Owens said it's almost like Rollins has his his good friends AOP hiding somewhere and he asked where they are. Rollins said that they don't need AOP to beat them and Rollins said he had a camera crew to show AOP in the back. The video was on the screen.
Joe said it's not like they work there where they can record things earlier in the day. Rollins said put the AOP guys back up where they were in the locker room. Akam said something to Kevin Owens in a foreign language. Joe and KO said if they are back in Seth's locker room then they don't have to look for them anymore. That led to the Viking Raiders going into the locker room and they got into a brawl with AOP with referees there to break it up. Owens and Joe said now they can have their title match.
Analysis: That was clever by the faces to outsmart the heels for a change by having the Viking Raiders get into a brawl with AOP to allow Joe and Owens to have this match without AOP getting involved. It's rare that WWE actually books babyface to not be morons. It took a bit of time to get there, but the angle worked well to set up the match.
(Commercial)
An Edge highlight video was shown from New Year's Revolution 2006 with Edge cashing in Money in the Bank on John Cena to win the WWE Title for the first time.
The two teams stood in the ring for the introductions for this championship match.
Raw Tag Team Championships: Seth Rollins and Buddy Murphy vs. Samoa Joe and Kevin Owens
Joe knocked down Murphy with a headbutt as well as a hard chop to the chest. Joe with a shoulder tackle to knock down Murphy as well. Owens tagged in with punches on Murphy against the turnbuckle followed by a crotch chop at Owens. Owens with an elbow drop off the ropes. Joe back in with a kick to the back of Murphy and Owens got back in there with two clotheslines on Murphy. Owens with a hard whip that sent Murphy into the turnbuckle. Joe back in with a headbutt to the back of Murphy followed by a side Russian legsweep for a two count. Owens was in briefly, then Joe back in, Rollins with a blind tag and a double elbow attack on Joe allowed the heels to get some offense. Rollins stomped on Joe against the turnbuckle. Murphy tagged in, Joe with a back body drop to Rollins over the top to the floor and Joe just walked away from a Murphy diving attack. That was funny. Joe sent Murphy to the floor, Owens with a diving attack on Rollins off the apron to the floor and Joe hit a suicide dive with a forearm on Murphy into the barricade. Good action heading into a break.
(Commercial)
A replay aired of Samoa Joe's dive before the break and Joe had a head injury. The referee forced Joe to go to the back and the WWE doctor was there. It looked like a work to make this a handicap match, but PWInsider reported it was a legit injury. Murphy worked over Owens with a chinlock, Owens fought off that with a kick to the leg and a DDT on Murphy with a great sell by Buddy. Owens had nobody to tag while Rollins tagged in, went for a splash and Owens moved, so Rollins hit the turnbuckle. Owens went up top and connected with a Frog Splash on Rollins for a two count. Murphy was back in, Owens worked over Murphy with punches, but then Murphy hit a jumping leg lariat for a two count. Rollins tagged back in with Owens trying to fight out of a corner, Owens broke free and hit a Popup Powerbomb sitout pin for a two count because that's not his finisher anymore. Murphy tagged back in, he set up Owens on the top rope and hit a jumping kick to the face. Murphy wanted a superplex, Owens fought it off and Owens headbutted Murphy followed by a front suplex off the top. Owens hit a Senton Bomb off the top on Murphy for a two count as Rollins broke up the pin attempt. Owens threw Rollins out of the ring followed by an impressive dive over the top to the floor on Rollins. Murphy with a knee to Owens to send him into the ropes, Owens avoided The Stomp by Rollins on the apron, Owens hit a Stunner on Rollins and Murphy did the ROLLUP OF DEATH~! on Owens for the pinfall win after 16 minutes.
Winners by pinfall: Seth Rollins and Buddy Murphy
Analysis: *** It was an entertaining handicap match. I call it that since Joe was taken out of it early on and Owens did a nice job as the babyface that kept on fighting back even though he had the disadvantage in the match. Owens got a few nearfalls there that made it look like he might win, but that was unlikely since the champs won the titles last week. The finish was weak with the dreaded ROLLUP OF DEATH~! getting used again, but I think that was just done to show how close it was.
There was an Edge career highlight video showing Edge's Royal Rumble 2010 victory after he missed about seven months of action.
Andrade made his entrance with the US Title along with business manager Zelina Vega. It's the second straight title match on this show.
(Commercial)
PLUG TIME: I am reviewing every Royal Rumble event on TJRWrestling, so check it out in our Royal Rumble section. I'm up to 2000 and I will continue posting them into the month of February. It might take all of February, but it will get done. Sorry to those that wanted them up before this year's Rumble, but life is too busy and an average week for me is 25,000 words of writing before those Rumble reviews. This was a PPV weekend so I'm even busier. I'm doing the best I can! Thanks for the support.
There were images shown of Becky Lynch beating Asuka at the Royal Rumble to retain Becky's Raw Women's Title.
Becky Lynch was interviewed backstage by Charly Caruso. Lynch said last night after the win, she looked at her title and she bragged that she was in a different league from the rest of those "dopes" in the locker room. Lynch said that she has beaten them all and she's the champion that has beaten them all. Lynch said that the next arse that she has beaten is who she wants to face. Caruso asked what if Royal Rumble winner Charlotte Flair challenges Lynch for her title at WrestleMania. Lynch said it won't be the first time, but it will be the last. Lynch had a jacket that said "G.O.A.T." on the back meaning Greatest of All Time and Lynch showed that off as she left.
Analysis: I think Lynch saying she's beaten them all is going to lead to Shayna Baszler attacking her at some point to begin that rivalry because Lynch has not beat Baszler.
Humberto Carrillo made his entrance for a rematch of the same match he had last night.
Analysis: Andrade beat Carrillo clean in a US Title match on the Kickoff Show at Royal Rumble and Carrillo is getting another title shot. What's the point of winning matches clean if a guy gets another title shot the next night? It's weird booking title matches that way. (I'm leaving that part in the review because that was my live thought. After finding out what happened to Andrade, it did make sense.)
United States Championship: Andrade (w/Zelina Vega) vs. Humberto Carrillo
Carrillo kicked Andrade out of the ring and sent him into the barricade. Andrade shoved Carrillo into the ring post, Back in the ring, Andrade with a running knee to the face for a two count. Andrade choked Carrillo across the middle rope and then drove his boots into the throat of Carrillo while he was against the turnbuckle. Andrade whipped Carrillo into the turnbuckle, Andrade charged with the knee, Carrillo moved and Andrade bumped over the top to the floor. Carrillo ran the ropes leading to a twisting dive over the top where he knocked down Andrade on the floor as Vega had a shocked look on her face leading to a break about three minutes into the match.
(Commercial)
The match continued with Andrade in control as he slammed Carrillo off the ropes. Andrade grounded Carrillo in a submission hold on the legs, Carrillo fought back and Andrade hit him with a Powerbomb. They did a spot where Carrillo went off the ropes, it looked like a spinebuster from Andrade, Carrillo with a headscissors and after they each avoided moves, Carrillo hit a jumping kick to the face. Carrillo with a rolling moonsault for a two count. The fans were very quiet for this match. Carrillo went for a springboard attack, but Andrade kicked the ropes and got a two count. Carrillo with a jumping kick that didn't connect, but then he went for a springboard kick that looked a lot better. Carrillo went to the top rope and Carrillo hit a moonsault off the top on Andrade, but Vega went into the ring to hit Carrillo in the back to break up the pin. That led to the DQ finish. It went 10 minutes.
Winner by disqualification: Humberto Carrillo (Andrade retains the US Title)
Analysis: **1/4 This was just an average match that was not at the level as some of their past matches. It was very telling that the crowd was dead for the match. I think it shows that even though Carrillo wrestles an exciting style, we still don't know much about the guy. They need to work on character development for him. The cheap finish also suggests the feud will continue.
Post match, Vega was laughing about what happened. Carrillo was pissed off so he sent Andrade out of the ring and whipped Andrade into the steel steps. Carrillo exposed the mat outside the ring, which got a reaction from the crowd. Carrillo held Andrade in his arms and gave him a Hammerlock DDT on the cement just like Andrade did to Carrillo in the past. The crowd popped for that at least. Carrillo's music played as referees went down to the ring to end it.
Analysis: It's another way to keep the feud going. Carrillo got his revenge on Andrade hitting him with a DDT on the cement in the past. I don't know if the crowds are going to care more when they wrestle again, but it's obviously going to happen again.
(UPDATE: Andrade is suspended for 30 days for a Wellness Policy Violation, so he's gone for the next month. That's why they did that injury angle to write him out of the show while he's suspended. Should they have done a title change? Maybe, but I guess WWE felt like it was too soon to take the title off Andrade.)
Charlotte Flair, who is engaged to Andrade, is up next for her announcement as the Royal Rumble winner.
(Commercial)
There was another Edge highlight clip showing his goodbye speech in April 2011 when he was forced to retire due to his neck injury.
Let's Hear from Charlotte Flair
Charlotte Flair made her entrance in her ring gear along with one of her robes. Flair won the 2020 Women's Royal Rumble match, which means she gets to face a champion at WrestleMania.
Flair pointed at the WrestleMania sign like a good employee (or independent contractor). Flair said that she won the Royal Rumble and she bragged about it because that's what she does. Flair cued up some highlights from the women's Royal Rumble match.
Flair said that in ten weeks, she gets to face the champion of her choice at WrestleMania. Flair said she doesn't take this decision lightly and she said that at WrestleMania she's going to challenge for a championship because she's still thinking about it.
Analysis: That means Flair didn't tell us her choice yet. We have to wait for it. On Tuesday morning we found out the plan is Charlotte Flair challenging NXT Women's Champion Rhea Ripley at WrestleMania, so that's where this is going.
Asuka and Kairi Sane interrupted the promo. Asuka said congratulations and then "I don't think so" to spoil this celebration. Asuka ranted in Japanese as the Women's Tag Team Champions went into the ring. Flair said she knows Asuka won the women's Royal Rumble 2018 and asked if she wants to celebrate with her. Asuka said that if she was in the Women's Royal Rumble she would have won. Flair asked if they are challenging her. The Kabuki Warriors hit a double suplex on Flair, who bumped out of the ring and they went to a quick break.
Analysis: That break felt rushed and it was very awkward. I'm not sure what happened there. Anyway, it should lead to a match.
(Commercial)
The impromptu match started after the break.
Charlotte Flair vs. Asuka (w/Kairi Sane)
Flair worked over Asuka with chops, then a hiptoss and a boot to the face. Flair with a shoulder tackle to the ribs, Flair slapped on an armbar and Asuka tripped her up. Asuka with a running kick to the face for a two count. Asuka worked over Flair with kicks to the back, then she missed a hip attack and Asuka hit Flair with a forearm. Flair with a backbreaker followed by a running clothesline. Flair blocked a bulldog attempt and connected with a low dropkick. Asuka came back with a German Suplex. Asuka went to the top rope for a missile dropkick that led to a nearfall. Asuka slapped on the Octopus submission pulling back on Flair's right arm, but Flair got out of that and hit a low dropkick. Flair worked over Asuka with hard chops to the chest, Flair put Asuka on the top rope, Sane was on the apron for a distraction and Asuka shoved Flair off the turnbuckle to the floor. It almost looked like Flair just jumped herself without a push, but I guess the idea was she was pushed to the floor.
(Commercial)
The match returned with Asuka getting a kick on Flair against the turnbuckle and a bulldog. The fans were quiet for this match just like the match before it. Asuka went up top, a missile dropkick missed because Flair moved and Flair hit a dropkick on the apron. Asuka back in the ring and Flair hit a boot to the face for a two count. Flair went up top with a moonsault that missed because Asuka moved and Flair misses that move often. Asuka slapped on an armbar, Flair fought it off and Flair powered up to her feet leading to a sitout Powerbomb for a two count. Asuka avoided the Natural Selection neckbreaker and Asuka hit the double knees to the face like a Codebreaker for two. Asuka tried an Asuka Lock, Flair rolled through into a two count. Flair off the ropes and she hit a Spear for a two count. That was a very good nearfall as the fans came alive for that one. Flair slapped on the Figure Four Leglock submission in, then she tried to turn it into the Figure Eight submission, Asuka got near the ropes and Sane jumped off the top with the Insane Elbow on Flair for the DQ finish. The match went about 14 minutes.
Winner by disqualification: Charlotte Flair
Analysis: *** Good while it lasted between two of the best women's wrestlers in the company, but the DQ finish hurt the end of it. This was also the second straight match where a woman jumped into the ring to draw a DQ, so it also felt repetitive. They had a few nice nearfall spots in here like when Flair hit that Spear. The fans weren't into it early, but they were popping for moves by the end. Give the women credit for working hard to earn those reactions from a tough crowd.
Post match, Sane tried attacking Flair, but that was unsuccessful as Flair hit her with a boot to the face. Sane left with Asuka while Flair looked on from inside the ring.
Analysis: I'm not sure if Flair will get an ally to face the Kabuki Warriors, but Natalya has nothing to do on Raw, so maybe it will be her. I can't really tell what the direction is here while WWE has forgotten about their women's tag team division.
The Street Profits duo of Montez Ford and Angelo Dawkins were backstage doing one of their hyped up promos. They recapped some things that happened on Raw and mentioned Rated R as an Edge reference. Kelly Kelly walked up to them and they introduced themselves. Dawkins hit on her calling himself Dawk Vader among other names. Ford said they were so cute. Ford said that Edge is still coming up and the 24/7 Title is up next.
Mojo Rawley made his entrance with the 24/7 Title while Riddick Moss walked onto the stage with him. Moss is from NXT who is now on Raw and they introduced Moss as his "Offensive Lineman" which is a position on a football (that's American Football for those that don't know) team.
Analysis: Moss is a great athlete with a football background like Rawley. Moss hasn't stood out in NXT at all, so it looks like WWE is trying something new with him and Rawley together.
(Commercial)
This Tuesday on WWE Backstage they are in Miami where the Super Bowl is taking place. It's at 11pmET with Renee Young and Booker T hosting while Roman Reigns and the three New Day guys are the guests.
Mojo Rawley said that the 24/7 Champion is about to defend the title in the ring. Mojo said that this is no longer the hide 'n seek championship. Mojo said like any franchise quarterback knows, you need a good offensive lineman and he introduced Riddick Moss. Mojo said that anybody that wants to take this from him, know that you're about to get blocked. Lawler likes it.
Mojo Rawley vs. No Way Jose
Rawley destroyed Jose easily with a running punch and then a slam off the shoulders for the pinfall win. It went about 20 seconds.
Winner by pinfall: Mojo Rawley
Analysis: There's no point in rating this WrestleMania main event caliber match. Now that's sarcasm.
After the match, one of the guys in Jose's conga line went into the ring and rolled up Mojo to win the title. It was R-Truth, who revealed himself by taking off part of the costume. The crowd popped for that.
Winner by pinfall AND NEW WWE 24/7 Champion (again): R-Truth
Moss got in Truth's face, Mojo picked up Truth and hit another slam off the shoulders for the pinfall win to win back the title.
Winner by pinfall AND NEW WWE 24/7 Champion (again): Mojo Rawley
Analysis: It was another riveting 24/7 Title change. At least Truth is always going to make a crowd cheer him since he's such a likable guy. Good luck to Mojo having a decent title reign.
Lana made her entrance for a match against Liv Morgan. They showed some wedding footage of when they brawled to set up this match.
(Commercial)
Liv Morgan made her entrance for this match. It was announced that Bobby Lashley and Rusev are banned from ringside.
Liv Morgan vs. Lana
Morgan with a snapmare followed by a kick to the back for two. Morgan went to the ropes, so Lana shoved her over the top to the floor. Back in the ring, Lana with a kick to the face for a two count. Lana with a suplex and some bragging, which led to boos as Lana slapped on a chinlock. Nothing says personal rivalry like a chinlock one minute into the match. The fans chanted "Rusev Day" as Morgan came back with clotheslines, a hair whip and a step up enziguri. Morgan with a double stomp to the back of Lana for a two count. Lana came back with an inside cradle. Morgan hit a flatliner off the ropes for the pinfall win after two minutes.
Winner by pinfall: Liv Morgan
Analysis: 1/2* They got through it fine because it was quick. Good idea to keep it short. Morgan winning was the right call. She hit some cool moves including a flatliner off the ropes.
Erick Rowan was shown walking backstage with his cage because he's up next.
The commercial for Smackdown was generic without advertising anything in particular.
(Commercial)
Erick Rowan made his entrance with his creepy cage that had the cloth covering it. Rowan got eliminated in a few seconds by Brock Lesnar in the Royal Rumble match. I'm surprised Phillips mentioned that, but they did.
Erick Rowan vs. Branden Vice
Rowan started the match with a dropkick to send Vice out of the ring and Rowan followed up with a running cross body block on the floor. Back in the ring, Rowan with a running splash followed by what looked like a Jackhammer slam. Rowan picked up Vice and gave him the Iron Claw Slam for the pinfall win after one minute.
Winner by pinfall: Erick Rowan
Analysis: It was boring and uneventful like his segments every week.
They showed highlights of Edge's return to action at Sunday's Royal Rumble event. Huge pop for him. It was cool to see it again and focus on Edge's face as he looked so happy to be able to compete again.
The main event segment with Edge live on Raw is next.
(Commercial)
There were more images shown from the Royal Rumble on Sunday.
Let's Main Event By Hearing from Edge
Edge made his entrance to a huge ovation from the crowd. It is so great to hear that awesome theme song on Raw again. The pyro went off on the stage as well. Edge is a WWE Hall of Famer that was inducted in 2012 and is an 11-time World Champion in WWE. He is back after nine years out of the ring due to a serious neck injury. Edge is now 46 years old and he's in great shape.
Edge was very emotional as he was about to begin the promo and the fans chanted "Edge" for him. Edge said that as a performer, as an athlete, as an artist and he said wrestlers are all of those things, the reaction he got at the Royal Rumble and the reaction he got now – you have no idea what it means to him. Edge said that's why we do this, so thank you. The fans chanted "you deserve it" for him and they are absolutely right to chant that. Edge: "You're damn right I do!" That drew a pop from the crowd.
Edge said let's address the elephant in the room, how is he standing here? He said that nine years ago he was medically disqualified from ever doing this again, but he refused to live in a world of what if's. He said that the second he asked what if, he gets to work making that "what if" disappear. Edge said over the years, he started to feel pretty good and he asked himself "what if" he came back home while pointing at the WWE ring. Edge said he got to work. Fans chanted "welcome home" for him.
Edge said he got to work, he got a second neck surgery and then he busted his ass. Edge said he got in the best shape of his life at 46 years old so he can step back in here and end his career on his terms.
Edge talked about the Royal Rumble where he saw some familiar names and some new names while listing off Randy Orton, AJ Styles, Roman Reigns, Seth Rollins and others. Edge said he doesn't know how long this is going to last, but he hopes that all of you (the fans) join him on this ride. That led to "yes" chants and Edge laughed. Edge thanked Daniel Bryan for his first "yes" chant because that's pretty cool.
Edge said he knows he's a little older, he's a little bit grayer (in the beard), but it's the road map that got him here. Edge said he's got one thing and you can't fake it, but he has one thing that you know you have when you look somebody dead in the eye – "I have grit." Edge said if you knock him down, he gets back up and here is Randy Orton.
Randy Orton walked down to the ring, he walked up the ring steps and he hugged his former Rated RKO tag team partner. The fans cheered that.
Orton said it's no secret that he has a self-destructive personality when he was younger, but when they drove the roads and made the towns, there was one guy to pull him out of the hole he was in, it was Edge. Orton said "welcome home" to Edge and said he is like family to him, like a brother. Orton said that feeling that chemistry in the Royal Rumble was special. Orton said you're talking about "what if" and Orton said he's got a "what if" for him. Orton said he didn't know how Edge is going to feel about this or the fans will feel about this and Orton asked what if Rated RKO got back together one more time. That led to cheers and "YES" chants from the crowd. Before Edge could answer, Orton hit him with an RKO out of nowhere. That drew boos from the crowd. Heel Orton is back to his evil ways.
Orton slid a chair into the ring, Orton grabbed the chair and hit Edge in the back with it. Huge boos for that. The fans chanted "you suck" at Orton while nobody tried to help Edge. Orton grabbed the steel chair and he put Edge's head/neck inside of it. The fans were screaming about it because they know about Edge's neck injury history. Orton went to the middle ropes, he thought about it for a few moments, then he went off the turnbuckle and pulled the chair away. Orton threw the chair out of the ring. Orton went back down to the ring, got two chairs and one referee was there to try to admonish him. Orton put Edge's hair against a chair, then Orton grabbed another chair and did the Conchairto to Edge's head where it is really just Randy hitting the other chair without touching the head. There were some "Asshole" chants for Orton, who simply backed away and that was the end of Raw.
Raw ended at 11:06pmET, so they went six minutes overrun. They stopped doing overrun a few years ago, but they went over this week.
Analysis: I thought it was great with Orton back the heel role again. Before I get to that part, I thought Edge's speech was perfect because he put over how much it meant to be back in a ring, how he loved it and how hard he worked to get back to this point. The fans popped huge for him while chanting "yes" and making him feel at home in the ring again. Orton's tease of a Rated RKO reunion was well received, but then the heel turn happened with the RKO, which I expected because the plan is Edge vs. Orton at WrestleMania in two months and now they can easily get there after this angle. If you want to pick holes in the segment, the 46-year-old guy that unretired was dropped with an RKO and nobody tried to help him for about five minutes after that. But hey, that's pro wrestling. You have to let angles play out like that sometimes. A chairshot to the head like a Conchairto is rare in WWE. There are no more head chairshots, but they can do it safe because if you shoot it from the right angle, he's just smacking the other chair on the mat.
This segment worked because it got a lot of heat for Orton. There's a lot of sympathy heat for Edge as the older guy that just came out of retirement, so when they do things to further the storyline, the fans are going to be hot for it. How about that "Asshole" chant to end it? That's exactly what Orton and the creative team were going for. This crowd was quiet for a lot of Raw, but they sure picked up for this segment. Great work by Edge and Randy Orton.
I'm looking forward to Edge's promo next time he's on Raw where he says he's retiring again because he came back after 9 years and not a single person tried to help him after he was beaten up in a ring for about six minutes. The segment can be directed by Kay Fabe. I'm just teasing. I liked the angle. Old school fun.
Here's some post-show video with Edge doing a stretcher job.
Three Stars of the Show
Edge
Randy Orton
Drew McIntyre
The Scoreboard
5.5 out of 10
Last week: 6.75
2020 Average: 6.38
Last 5 Weeks: 6.75, 7, 6.25, 6.75, 6.25
Final Thoughts
This week's Raw gets a 5.5 out of 10.
This was an average show without many things to get excited about aside from the main event segment. That Orton heel turn on Edge with the RKO and the Conchairto was masterfully done. That's great storytelling right there. It pissed off the fans in a major way, so when they eventually get to the match (likely at WrestleMania), it's going to be in front of a hot crowd because they will want to see Edge get that revenge on him. Play up that sympathy heat for all its worth. That's where the money is.
I liked the way Drew McIntyre was presented at the start of the show and Brock Lesnar laying him out, but it's not like it was anything new or fresh. We have seen that kind of thing many times before in WWE with Lesnar dropping somebody with an F5 and leaving.
I felt like the rest of the show didn't have enough interesting segments. They loaded it with too many short matches and when there weren't short match, we got back to back disqualification finishes. The better matches really didn't stand out much at all. I guess the Tag Team Title match had an excuse since Samoa Joe was pulled from the match, which was not planned. The others got through the match fine, but the finish was weak. Flair/Asuka was not as good as a usual match between them and the same can be said about Andrade/Carrillo as well. At least it ended on a positive note with the Orton/Edge angle.
The next WWE pay-per-view is Super Showdown on February 27. Nothing has been announced yet.
—
You can contact me using any of the methods below. Go reigning and defending NBA Champion Toronto Raptors and Toronto Maple Leafs.
Thanks for reading.
John Canton
Email: mrjohncanton@gmail.com
Twitter: @johnreport
Personal Facebook and TJRWrestling on Facebook