The John Report: AEW Dynamite 10/30/19 Review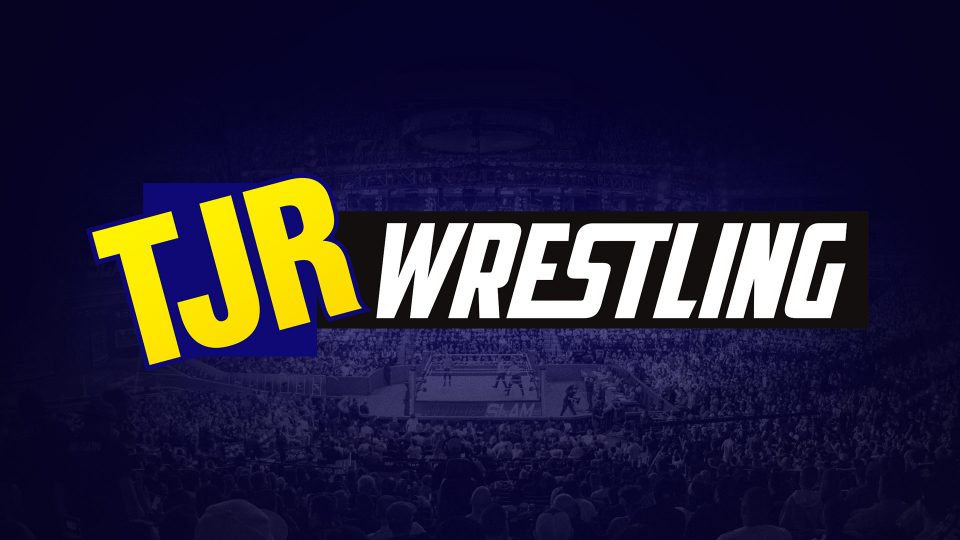 Welcome to the fifth AEW Dynamite Review right here on TJRWrestling as they continue the road to the Full Gear PPV on November 9. Here's my AEW Dynamite TV review archive. I'm watching on TSN2 here in Canada.
Live from Charleston, West Virginia, this is episode #5 of AEW Dynamite. Follow me on Twitter @johnreport. Please visit TJRWrestling.net daily for our regular updates on the wrestling business featuring WWE, AEW and other wrestling news coverage along with reviews about wrestling's past and present. Thanks to Melo Man for the banner up top.
This week's Dynamite began with Tony Schiavone getting off a private plane with Cody. Tony plugged that tonight at Dynamite it's the contract signing between Cody and Chris Jericho. Dustin Rhodes was there because he was on the plane with Cody. Dustin hugged his brother Cody as well. Cody and Schiavone talked about how it's more than just another match. Cody and Schiavone left in a limo.
Analysis: This reminds me a bit of babyface Ric Flair going into Starrcade 1993 against Vader with Gene Okerlund hanging around with him. That was a retirement match for Flair. It's not the same as that, but it reminded me of that a bit.
The opening video showed highlights of last week's show.
There was some behind the scenes footage where Jon Moxley was in a room with AEW President Tony Khan. It featured Khan telling Moxley that his match with Kenny Omega at Full Gear is now a Lights Out match and Moxley wasn't happy about it when he was told that. The match won't affect his win-loss record. Moxley left angrily. We couldn't see them, but we could hear them.
Analysis: I like how that was done. It was different, but also effective in putting over the type of character Moxley is.
The pyro went off in the arena, the crowd was loud and the announce team of Jim Ross and Excalibur welcomed us to the show. No Tony Schiavone yet. They plugged the matchup and some crossover with the show Rick & Morty.
Sammy Guevara entered for the first match of the night. The fans booed Sammy, so it's nice to see them reacting the right way instead of cheering anybody. The opponent is "Hangman" Adam Page, who got a big pop from the crowd as one of the top faces in AEW.
"Hangman" Adam Page vs. Sammy Guevara
The turnbuckles had "Rick & Morty" on them. Page was in control with a boot to the face followed by a suplex. Guevara was impressive with a backflip that showed off his athleticism as he jumped over Hangman followed by a dropkick. Guevara hit a suplex as the crowd continued their anger towards him. Page with a slap to the face, so Guevara came back with a kick to the face, but when Sammy went for a cross body block, Page caught him and hit a fallaway slam. Page hit a clothesline that sent Sammy over the top to the floor. When they got to the apron, Guevara tripped up Page, which led to Page's back and head hitting the side of the ring. Guevara whipped Page into the barricade. Back in the ring, Guevara hit a Samoan Drop for a two count. Guevara took a long time to go to the top rope, then he jumped off and hit a slap to the face. Page came back with hard chops, Guevara with a superkick and Page came back with a clothesline. Page with a boot to the face followed by a belly to back suplex. Page teased a move on the apron, but Guevara blocked with a kick to the head. Guevara charged and Page gave him a sidewalk slam onto the edge of the apron. Back in the ring, Page hit a Popup Powerbomb for a two count. Page sent Guevara out of the ring and hit a moonsault off the top onto Guevara on the floor. That was impressive. Guevara avoided the lariat, jumping knee by Sammy, discus elbow by Page and then Page hit the Buckshot Lariat for the pinfall win after about eight minutes.
Winner by pinfall: "Hangman" Adam Page
Analysis: *** A good match to put over Page, who needed a quality singles win like this. It was great to see a match with a true face vs. heel dynamic because too often in AEW we see the fans cheering the heels. It was an even match where both guys were in control at different points. The finish was booked well. The result of the match makes sense since Page is in one of the biggest matches at Full Gear while Guevara isn't on the card yet.
Page did a post match promo saying that it ain't no secret that things haven't been going so well for him lately, but tonight felt good. Page said that at Full Gear he's going to do some "real cowboy shit" and he's going to take Pac's head off. That led to a "cowboy shit" chant with JR saying "that's a shirt" and the fans cheered.
Analysis: A simple promo that puts over Page as the cowboy that has a strong connection with the fans.
(Commercial – It was split-screen commercial time as they showed highlights of the Page/Guevara match. There was also a highlight of the Rock N Roll Express duo of Ricky Morton and Robert Gibson walking around backstage where they met the Private Party tag team, who was excited to see them. There were also shots of the crowd during that break.)
Shanna made her entrance. She was billed as "Portugal's Perfect Athlete" that is billed from France because she lives there. Excalibur mentioned she's been a wrestler for 13 years while noting this is her AEW debut. Hikaru Shida, who is Japanese, entered as the opponent. She's 1-1 overall in AEW so far. It was noted by Excalibur that Shida lives in the US now and she's fully committed to AEW.
Analysis: The announcers talk about these women as they enter the ring and try to give us info, but why doesn't AEW give us a quick video package? Let them tell us about themselves. A one minute video about each woman would help the audience at home.
Hikaru Shida vs. Shanna
Shanna with a running neckbreaker, she sent Shida out of the ring and then Shida came back with a knee to the ribs while on the apron. Shida set up a chair on the floor, then she jumped off the chair and hit a knee to the face of Shanna while JR talked about the referee's slow ten count. Yes JR, the AEW referees don't enforce the rules that much. You can tell JR gets frustrated by it. Shida with a backbreaker. Shida with a running knee on Shanna against the turnbuckle. Shida worked over Shanna with knees to the ribs repeatedly. Shanna came back with an inside cradle for two. Shida with a hard punch to the face and Shanna came back with strikes.
(Commercial – It was split-screen time as Shida hit a headscissors and Shanna did a headscissors of her own. Shanna with a jumping forearm to the face for two. Shanna hooked the arms of Shida for a double underhook slam for two. Shanna went up top, Shida met her up there and it was back to full screen.)
Shanna with a headbutt while they were on the top rope and Shanna hit a diving double foot stomp for a two count. The double foot stomp is a popular move in wrestling these days. Shanna and the crowd were shocked that wasn't enough for the win. Shida powered out of a move by Shanna where she put Shanna on her back and slammed down with Shida landing on her knees. Shida grabbed Shanna off the bottom rope and hit a superplex for two. Shanna avoided a running knee with a rollup, they did a couple of reversal pin spots with Shanna getting a two count. Ten minutes has elapsed in the match as Shida hit a running knee to the face. Shida with a Falcon Arrow slam for two. Shida hit a Shining Wizard running knee to the face for the pinfall win after about 11 minutes.
Winner by pinfall: Hikaru Shida
Analysis: **3/4 They had a competitive match with the crowd getting into it by the end. I think AEW needs to make us care about these matches more. It's tough to get excited when it's just Wrestler A vs. Wrestler B in a match where there's no face/heel dynamic, no story going into the match and nothing comes out of it after it was over. Shida was more impressive while Shanna moved well also and they had some creative spots in the match. We need to know more about the characters.
There was a video package about Brandi Rhodes that showed her sitting in some dark room where she had pictures of the other women in the AEW Women's division. Awesome King was also in the ring with Brandi since they are allies. Brandi screamed and a bunch of candles in the room went out. It ended with Brandi looking in a mirror.
Analysis: That was a unique video that shows that Brandi might have some personality issues. At least there's some character development, which they need to do for more people in AEW. The Brandi/Kong association has existed in the past and they haven't used Kong on Dynamite yet.
They went to the stage where Chris Van Vliet was standing by with the legendary Rock N Roll Express duo of Ricky Morton and Robert Gibson, who are there to award the AEW Tag Team Titles later in the show. The fans gave them a huge ovation.
Gibson said that 33 years ago they defeated Ole and Arn Anderson right there in this building. That led to Santana and Ortiz of the Inner Circle showing up with a cheap attack on both Rock N Roll guys. Santana had a sock with some kind of weapon inside of it and he hit Morton in the ribs with it. Ortiz picked up the AEW World Tag Team Titles that were on the stage. Santana and Ortiz picked up Morton and gave him a Powerbomb through a well-placed table that was by the stage. That's when the Young Bucks showed up to check on Morton. The fans chanted "Rock N Roll" for the legends while referees also showed up to check on Morton.
Analysis: It was a very effective way to get some cheap heat by attacking the legendary Rock N Roll Express tag team. What took so long for? That won't be addressed because they wanted to get the angle over with Santana and Ortiz getting heat for the cheap attack.
(Commercial)
There was a scene in the limo with Cody and Schiavone in the limo. Tony said he thinks about going to the arena saying that in Tucson, Arizona in the late 1980s, there was Willie Nelson and Tony goes and gets Dusty Rhodes. Tony said Dusty was buck naked. Cody laughed. Dusty told Tony the star always comes out last to make him wait. Cody said is that the master plan to make Jericho wait and they laughed. Cody spoke about how he thinks about Dusty, how he has to beat Jericho within the 60-minute time limit and Cody's mom is going to come to the match. Cody said he wants to impress his mom and that's such a weird thing to fixate on. Cody said that he's shared locker rooms with Jericho for ten years and he knows how good he is, but Cody believes it's his ring. Schiavone said he sees the emotion that Cody has, he told Cody that emotion is good, it drives us and makes us better. Schiavone said that he saw Cody at wrestling shows growing up and he thanked Cody for being there with him. Cody said this was their ride to take and to make them wait.
Analysis: That was a cool moment to put over the emotional connection that Cody has with Schiavone, who knew Dusty very well.
The trio of John Silver, Alex Reynolds and QT Marshall were in the ring for a match. Silver and Reynolds have been used as enhancement talent in AEW before while Marshall works backstage for the company.
The Best Friends team of Trent Beretta and Chuck Taylor with Orange Cassidy made their entrance. They were introduced by the Rick and Morty characters from the cartoon show. I don't watch the show regularly, but I have seen bits and pieces. They plugged the show Rick and Morty on Adult Swim. JR clearly had no idea what was going on here, but he tried. Fans were handed masks of Rick and Morty characters.
Chuck Taylor, Trent Beretta and Orange Cassidy vs. John Silver, Alex Reynolds and QT Marshall
Taylor was wrestling in the lab coat, wig and fake eyebrows. Taylor with a shoulder tackle, Trent tagged in with a double shoulder tackle and his wig came off, so then he put it back on. Trent with a knife edge chop on Silver, then Silver took the wig off and things broke down from there as Marshall and Reynolds knocked Taylor and Cassidy. Trent came back with a Tornado DDT on Silver. Taylor hit a neckbreaker on Marshall, Trent tagged in, Taylor with a knee to Silver and Trent with a running knee on Silver. Reynolds tagged in, boot to the face by Trent and a half n half suplex by Trent sent Reynolds across the ring. Marshall prevented a Best Friends hug, which drew heat. Cassidy tagged in for his comedy kicks with fans overreacting to it, then Cassidy connected with a dropkick followed by a kip up. The referee put Cassidy's glasses back on and the Best Friends hugged Cassidy. The fans loved it. Cassidy hit a dive to take out two guys on the floor. Trent and Taylor hit their Strong Zero finisher for the pinfall win after about three minutes.
Winners by pinfall: Chuck Taylor, Trent Beretta and Orange Cassidy
Analysis: * A comedy match to plug another TV show. At least it was short. The fans loved it, so it worked for this crowd. It was also a win for Best Friends, who are mostly used to put over other teams in AEW. If you like Rick and Morty then you probably liked this a lot. As somebody that has never watched the show, this killed some time. That's about it.
The Best Friends and Cassidy celebrated the win to end it.
(Commercial)
Contract Signing for AEW World Championship
Chris Jericho made his entrance with the AEW World Title on his shoulder. He was wearing a ridiculous purple shirt with orange pumpkins (Tom Hanks as David Pumpkins on SNL comes to mind) on it. The fans reacted to him in a huge way with cheers. I'd call it a superstar pop even though Jericho is a heel that wants to get booed. There was a table set up on a stage for the contract singing, so they are doing it on the stage instead of in the ring like WWE does it. There was a female AEW lawyer (thanks Excalibur) sitting at the table with the contracts.
Cody was shown arriving at the arena along with Tony Schiavone. Make them wait, I guess. Cody walked onto the stage, the crowd gave him a big pop and Schiavone was out there too. The fans were loud for this as Cody sat down at the table.
Schiavone said we are here in Charleston to sign the contract for Saturday, November 9th for the AEW World Championship match at Full Gear with fans booing Jericho loudly and cheering for Cody. Schiavone mentioned it's one-fall, 60-minute time limit in case it goes the time limit.
Cody looked over the contract and signed it first since he's the challenger. Instead of signing the contract right away, Jericho stood up and laughed at Cody anticipating a fight. Jericho did a promo.
Jericho said this match is too important…the fans chanted "you suck" at Jericho even though they just cheered him a few minutes earlier when he made his entrance. Wrestling fans are unique. Jericho said "Skee-avone" aka Schiavone sucks. Jericho said this match is too important to flip a table on Cody or Powerbomb him through it. Jericho said this is the biggest match in AEW history, in pro wrestling this year and the biggest match in Cody's career. Jericho said if Cody wins then he'll become what he's always wanted to be, which is the World Champion. Jericho pointed out that if Cody loses then it will prove to him and "all the entitled millennial jackasses here tonight" (that drew boos) that maybe Cody isn't as good as he thinks he is. Jericho signed the contract to make the official while telling Cody he'll teach him a lesson of what it's like to be a loser.
Jericho and Cody got up out of their chairs for a showdown on the stage. Jericho told the "hillbillies" in the crowd to calm down, which drew boos. What a great heel! Jericho said it's two gentlemen standing there signing the contract, keeping things serious and not making a mockery out of the championship match. Jericho said they are true pros there while pointing out that he is "Le Champion." Jericho said he has poise, grace and glass and that's why he'll reach out his hand for a handshake. Cody stared at Jericho, Cody shook the hand and the fans cheered. Cody pulled Jericho in close leading to an intense stare. The fans chanted "AEW" for them. Jericho told Cody they can stand there all night, but they may be needed elsewhere.
Analysis: Fantastic promo work from Jericho as usual. He's the best at it and has been one of the best for over two decades. It would have been nice to hear a bit from Cody there, but they let Jericho's talking get the heat while Cody's actions said it all.
There was a shot on the video screen of Sammy Guevara saying he didn't see the signing because he was busy doing this. It was Jake Hager of Inner Circle attacking Cody's brother Dustin Rhodes. Hager slammed Dustin into the back of the limo. Hager sent Dustin's head into the side of the limo as well. Dustin's hand was up against an open door, so Hager slammed the door onto the left hand of Dustin. That led to Dustin going down to the ground and he was writhing in pain. That's also when Cody showed up, which led to the heels Hager and Guevara retreating. MJF also showed up to check on Dustin. Jericho walked out there as well, he smoked a cigar and went into the car with his Inner Circle buddies. Jericho laughed about it: "Happy Halloween." The camera focused on Dustin grabbing his left arm while he was checked on.
Analysis: It's the classic cheap attack angle leading to sympathy heat where Cody will be more motivated to beat Jericho because Jericho's Inner Circle buddies attacked Cody's older brother Dustin. Well played. That's the kind of angle we've all seen in wrestling many times because it always works to get the kind of reaction they want. Cody has more motivation to win now because he must avenge what happened to his brother. Easy story to tell. This can also set up Hager as a future rival of Cody as well as Jericho too, so it's a good job by them.
(Commercial – It was another split-screen commercial as they showed Dustin getting help for his left arm. Dustin sold that well, of course, which is no surprise from a veteran like him.)
The entrances took place for the next match with Angelico, Jack Evans and Kip Sabian made their entrance. The announcers were joined by Schiavone and they talked about the injury to Dustin Rhodes. Angelico and Evans aka The Hybrid 2 are 0-3 as a team in AEW. Time to add another loss to their record.
I say that it's another loss because the team they are against are The Elite (also VPs in AEW) trio of The Young Bucks and Kenny Omega. Prior to Kenny's entrance, there was some animated video from some unknown entity that wanted Kenny to join them so that his pain could end forever. It's a mystery. Anyway, The Young Bucks entered in their Street Fighter attire and got a huge pop from the crowd.
Kenny Omega, Matt Jackson and Nick Jackson vs. Kip Sabian, Angelico and Jack Evans
The heel side attacked early with the Bucks getting knocked out of the ring, so Sabian hit a somersault dive over the top onto the Bucks. Omega took out both Angelico and Evans with some high flying moves. The Bucks came back with Matt launching Nick into the air with a dropkick. Matt launched Sabian into kicks from Nick and Omega. Nick with a springboard double stomp onto Sabian. The heels were on the floor, but they pulled the Bucks out of the ring. Evans hit a springboard spin kick on Omega. Evans with a cartwheel into a dive over the top to the floor. After a few minutes of chaos, it settled into a regular tag team match with Sabian hitting a hurricanrana on Matt off the top rope. Angelico and Evans sent Matt into the turnbuckle, Angelico held up Matt and Evans hit a double foot stomp. Have I commented before that people in AEW use the double foot stomp too much? It's a popular move. They went to break with Angelico working over Matt.
(Commercial)
The match returned with Matt looking well as he hit a Spear on Sabian. Nick and Matt each hit moonsaults on Sabian for a two count. Sabian picked up Matt on his shoulders, Matt broke free and Sabian hit a reverse Rana that spiked Matt on his head. Omega tagged in against Evans with a snap Dragon Suplex on Evans and then he did the same move to Angelico and Sabian as well. All three heels stood up, Omega snapped his fingers and they did face first flop bumps. Omega went for the knee, Evans avoided it, cartwheel into a kick and Matt was in the ring randomly for a Powerbomb/kick combo. Swinging DDT by Sabian on Matt, Nick with a superkick on Sabian and Angelico had Nick on his back. Evans jumped off the back of Nick and hit a moonsault on Matt. Omega saved Nick with a V-Trigger knee to Angelico. Omega charged, Sabian blocked him and sent Omega out of the ring. Sabian was the only guy in the ring, he ran the ropes and went for a somersault dive, but The Elite caught him and gave him a Powerbomb on the ring apron. Back in the ring, Evans with a springboard attack and he was stopped with three superkicks by The Elite. Omega with a V-Trigger knee on Evans. Omega followed up with the One Winged Angel on Evans for the pinfall win after 12 minutes.
Winners by pinfall: Kenny Omega, Matt Jackson and Nick Jackson
Analysis: ***1/2 That was an exciting tag team match with a predictable outcome. If Omega and the Young Bucks won in five minutes I don't think anybody would have been surprised, but clearly, they wanted to showcase Sabian, Angelico and Evans. Most of the match ignored traditional tag team rules with all six guys in the ring, so if you want to complain about something, there is that, but I have gotten used to it as a regular AEW viewer. Omega winning makes sense to continue his winning ways going into the big match with Moxley in less than two weeks at Full Gear.
After the match, Santana and Ortiz were at ringside in Rick and Morty masks while wearing Young Bucks shirts. They attacked the Young Bucks and then ran away when Omega showed up.
Analysis: The cheap heel attacks on this show have been great. I love to see it. They are booking the Inner Circle very well so far.
(Commercial – The split-screen commercial showed Santana and Ortiz walking away through the crowd. The Young Bucks also were in the crowd with Nick putting the Young Bucks shirt on Matt, which is a story they do every week on their "Being The Elite" Youtube show. Yes, I watch it. They also showed highlights from the tag team match.)
The show returned with "The Librarian" Peter Avalon entered with Leva Bates as Excalibur pointed out that Avalon is winless. Avalon ripped on the crowd for being monsters that looked hideous. Avalon said they were in the library today and it makes sense that wrestling hasn't been here in 20 years because this place is rotten. Jon Moxley made his entrance through the crowd. Moxley went into the ring and hit the Paradigm Shift (double arm DDT) on Avalon. Loud "Moxley" chants from the crowd after that.
Analysis: The librarian gimmick needs to go. I know it's done for cheap heat, but it's just a lame thing. Avalon is a good wrestler. It's just not a gimmick that is going to last that long and be successful for him. Moxley attacking him was loved by the fans, so I guess the librarian gimmick is good for that because the fans loved the attack.
Moxley did a promo saying the Grudge Match everybody wants to see November 9th at Full Gear between Kenny Omega and Jon Moxley is now an Unsanctioned Match. Moxley said that means no time limits, no countouts, no disqualifications and no rules, which is all well and good. Moxley said that Unsanctioned means this match doesn't even count, it's stricken from the record books and in other words, we'll just pretend like it never happened. The fans booed that. Moxley said that AEW wants to treat him like a freak so he doesn't cause any trouble and he said he's been dealing with this for years. Moxley said he's got the suits telling him he's a different kind of cat as if he doesn't know he's being insulted and being called stupid. Moxley said AEW can take the win-loss records and shave it straight up your ass. Moxley said the undeniable fact is I am the baddest son of a bitch in this game, the sickest son of a bitch and he's unsanctionable. Moxley said if you think he's out of control, you ain't seen nothing yet. Moxley said at November 9th at Full Gear he's going to beat Omega within an inch of his life while adding you will see "beautiful, glorious wrestling violence" the likes of which you haven't seen in decades. Moxley said that Omega's blood will be on AEW's hands. Moxley said he's got a message for AEW execs, Turner execs and the same thing he told teachers, cops and anybody else that doesn't like the way he acts: "Kiss my ass and stay the hell out of my way!" Moxley posed as the fans cheered him.
Analysis: That was a money promo. Amazing. I thought Moxley was tremendous in getting his message across in just a few minutes. If you have never seen him before or didn't know what he was about, he explained it all in those five minutes.
(Commercial)
The two tag teams were in the ring for the main event. It's Lucha Brothers duo of Pentagon and Fenix against SCU's Frankie Kazarian and Scorpio for the AEW World Tag Team Titles. They all stood in the ring as Justin Roberts did a great job of introducing them. The tag team Private Party was watching from ringside while The Dark Order were watching on a TV backstage along with the creepers.
It's time for the main event to end the Tag Team tournament and crown AEW's first Tag Team Champions. The fans were chanting for both teams as well as an "AEW" chant as the bell rang to begin the match.
Analysis: I am surprised that they didn't get their full introductions televised. I understand getting other things on the show, but for a main event match, we should see the full introductions. They also didn't put over Lucha Brothers attacking SCU's Christopher Daniels a few weeks ago. A promo from Frankie and Sky saying they were dedicating this win to Daniels would have been good. I'm not saying this to be overly critical. I'm just saying AEW could do more with short video packages.
AEW World Tag Team Championships: SoCal Uncensored (Frankie Kazarian and Scorpio Sky) vs. Lucha Brothers (Pentagon and Fenix)
The Lucha Brothers were in control early with Pentagon hitting a backstabber on Sky and then a cradle into a sitout slam for a two count. Sky got back in the ring and Pentagon dropped him with a Slingblade. Fenix ran the top ropes leading to a face kick on Kazarian, which led to a two count for Pentagon. After a few minutes, there was finally a tag to Fenix, but then Sky came back with a monkey flip on Kazarian leading to a double clothesline. That was a clever spot. Kazarian with a body slam on Fenix followed by a springboard leg drop as fans chanted for both guys. Pentagon went for a kick, Kazarian moved and Pentagon kicked Fenix by mistake. Kazarian sent Pentagon throat first into the ropes and Sky with a hurricanrana on the floor. Kazarian with a German Suplex on Fenix, who landed on his stomach and that got a two count. Fenix with an eye gouge on Kazarian, chop to the chest and Fenix avoided an attack on Sky leading to an arm drag on Kazarian. That was amazing and hard to describe, but trust me it was special! Pentagon with a superkick on Sky on the floor. Fenix sent Kazarian over the top to the floor, Pentagon with a kick to Kazarian and Fenix jumped over the top into a leg drop onto the body of Kazarian on the floor.
(Commercial – The split-screen commercial showed us Fenix hitting a leg drop on Kazarian for a two count. Sky was attacked on the outside of the ring and sent into the barricade. Pentagon worked over Kazarian in the ring with a kick to the body. The match returned after that, so there wasn't much during the break.)
The Lucha Brothers remained in control as Fenix hit a dropkick. Fenix went for a cross armbreaker, but that didn't work and Kazarian got back up with punches to get out of the Lucha Bros corner. Kazarian with a double underhook sitout slam called Angel's Wings that Christopher Daniels uses. Scorpio Sky tagged in with a dropkick on Pentagon, then a headscissors on Pentagon. Fenix grabbed Sky by the waist and Sky hit a tope con hilo (somersault dive over the top) onto Pentagon on the floor. Fenix kicked Sky to knock him down. Kazarian jumped off the top with a hurricanrana off the top, but Kazarian's upper back/neck hit the apron hard. That looked rough. After a few seconds to recover, Kazarian got back up with a jumping DDT on Pentagon while Sky hit a spinning DDT on Fenix for a two count. A fan had a "GRAB A HOLD" sign in the crowd. That's not happening. Pentagon came back with a Destroyer on Kazarian while Fenix hit a roll through into a Cutter on Sky for a two count. Sky and Fenix did a double cross body spot to knock them both down. Pentagon grabbed Kazarian off the apron and gave him Powerbomb through the timekeeper's table. Sky was alone in the ring, Pentagon hit a superkick on Sky and Fenix went onto his brother's shoulders leading to a splash on Sky for a two count. Pentagon went for a package piledriver leading to a double team move, but Sky got an inside cradle and Kazarian knocked down Fenix while the referee counted the one…two…and three with Sky pinning Pentagon to win the titles after 13 minutes.
Winners by pinfall and NEW AEW Tag Team Champions: SoCal Uncensored (Frankie Kazarian and Scorpio Sky)
Analysis: ***3/4 It was an outstanding main event tag team match as expected from four great workers. The fans were hot for all of it. The finish was a bit of a surprise after so many big moves happened and then it was an inside cradle to win. I think that's a way to show you don't always need a huge move to win a match. It tells the fans to react to everything because you never know when a match might end. The rise of Scorpio Sky continues because he got the pinfall in this match along with their first-round match when he was a last-minute replacement for Christopher Daniels. This tournament did a fantastic job of introducing Sky to fans that may not know him and he has been very impressive in every match he has had. The Lucha Brothers were my picks to win, but I don't have a problem with SCU winning because they are an excellent tag team too. If you looked at my star ratings for AEW shows so far, I'm pretty sure the Lucha Brothers have had the best matches so far. Fenix really stands out while Pentagon is also terrific. I can see there being a SCU/Lucha Brothers rematch at Full Gear on November 9 too.
Post match, Sky and Kazarian celebrated with the titles while the announcers made the point that SCU can say they will always be the first AEW Tag Team Champions. The celebration continued. There was no time for replays. SCU holding their titles was the end of the show.
Three Stars of the Show
Jon Moxley – There was no match, but I enjoyed his promo so much. He's first for me this week.
SCU
Lucha Brothers
The Scoreboard
This week: 7.5 (out of 10)
Last week: 8.25
2019 Average: 7.75
Last 3 Weeks: 8.25, 8, 8, 7
Final Thoughts
This week's Dynamite gets a 7.5 out of 10.
It was another very good show from AEW. I thought last week was the best of the five episodes so far, but I still enjoyed this a lot. The highlights this week were the main event AEW World Tag Team Title match, I thought Jon Moxley was terrific and the injury angle to Dustin Rhodes was booked perfectly because it made the Inner Circle looked like awesome heels. They need more strong heels in this company. I would also like to see some progress in the women's division in terms of storylines because right now it's just match after match.
They need to announce some more matches for AEW Full Gear soon because there's only one more episode of AEW Dynamite before that. I figured they might add more during this show. They'll probably do it on social media soon.
The next AEW PPV is Full Gear on November 9 in Baltimore. Here's the official lineup so far.
AEW World Championship: Chris Jericho (c) vs. Cody
Unsanctioned Match: Jon Moxley vs. Kenny Omega
The Young Bucks vs. Santana and Ortiz
Pac vs. "Hangman" Adam Page
That's all for now.
—
You can contact me using any of the methods below. Go Los Angeles Rams, NBA Champion Toronto Raptors and Toronto Maple Leafs.
Thanks for reading.
John Canton
Email: mrjohncanton@gmail.com
Twitter: @johnreport
Personal Facebook and TJRWrestling on Facebook