Lucha Underground Review 03/02/16 by Mark McAllen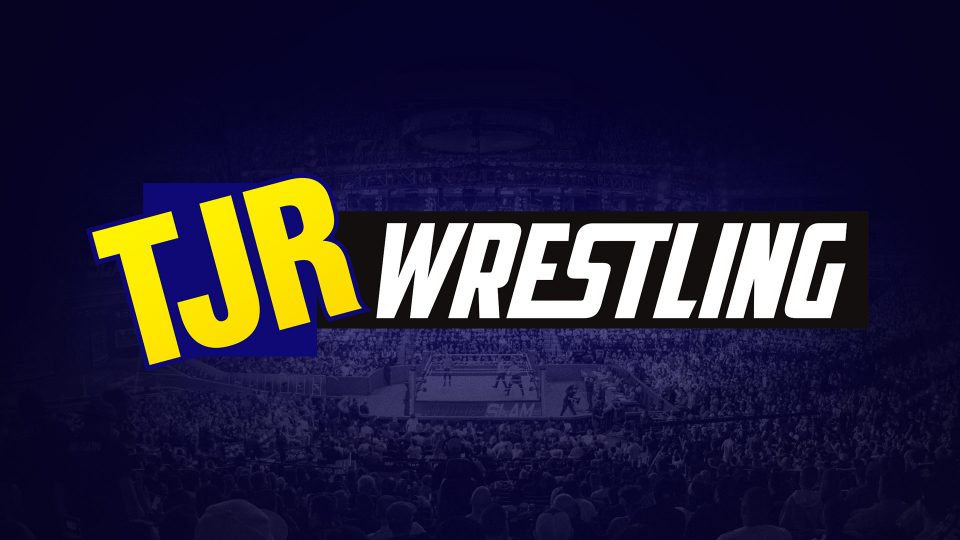 Taped in the Boyle Heights neighborhood of Los Angeles, California this is Lucha Underground for Season 2 – Episode 6.
Before we begin, I'll mention as I did last week. Although I've seen all of Season 2 and am loving it, I was late to the Lucha Underground party and haven't seen Season 1 in its entirety. There are a few storylines and wrestlers here and there that I'm not too knowledgeable of. For those who have been watching since Season 1, please feel free to fill me in using the comment section below. For those who just started with Season 2, we'll be learning together! And for those who can't watch LU at all due to cable providers or other reasons, I hope this review can be the next best thing.
­__
A video aired highlighting what we've seen of Sexy Star in Season 2, the rivalry between Prince Puma and Pentagon Jr. as well as between King Cuerno and Fenix. Pentagon gets his rematch with Puma tonight after Puma beat him 2 weeks ago. Pentagon held Catrina down last week, threatening to break her arm if she didn't' grant him his rematch. She did, but let Pentagon know that putting his hands on her was the biggest mistake he's ever made. Catrina has also been angry with Cuerno since he didn't get rid of Fenix like she told him to. Therefore, Cuerno will be defending his Gift of the Gods Championship tonight against Fenix, in a Ladder Match.
As far as Sexy Star is concerned, she's been held against her will by Marty "The Moth" Martinez and his sister. Sexy makes her return to The Temple tonight, but she won't be alone as The Moth and his sister will be with her. The Moth told Sexy she's not going back to The Temple without them. The Mack is also involved in this as he found Sexy trapped and was seemingly confronted by The Moth's sister.
Lucha Underground Champion Mil Muertes, who's right arm is still in a sling after Pentagon Jr. broke it during Season 2's debut episode, is seen kneeling in a dark room and summoning Catrina. She appears and asks Muertes what he wants. He's upset that Catrina is having Puma and Pentagon fight each other instead of feeding them to him. Muertes says that he could have "sent them into the darkness weeks ago" but he listened to her. Catrina tells Muertes that she's known him ever since he was a scared little boy. She calls him by his real name, Pasquale Mendoza, and says that if she never found him he would have never gotten out of that tomb the Gods put him in. Muertes grabs Catrina by her neck and lifts her off the ground. He threatens her life and says if he wanted to bury her by now he would. He demands to face Puma and Pentagon in a match, but Catrina refuses. The lights flicker and she's gone.
Evaluation: Interesting tidbits in here about Muertes' past and how his relationship with Catrina came to be. I like how confident Muertes is that he believes he can still take out Puma and Pentgaon Jr. with a broken arm. Muertes doesn't sound too intelligent when he speaks, but I guess that's part of his gimmick. He's the brawn and Catrina's the brains, so I don't mind it.
Matt Striker and Vampiro welcome us back to The Temple and note that Mil Muertes is not on his throne this week. Muertes has his own spot atop The Temple where he usually watches everything that transpires from his own personal throne.
Ring announcer Melissa Santos introduces Sexy Star who's already in the ring. The Moth and his sister are not with her so I'm guessing they're paying close attention to this match from afar. Her opponent is the relatively new, Kobra Moon. She beat Bengala in her LU debut match a few weeks ago; it was an impressive showing. Moon is described as coming from one of the oldest tribes in Mexico.
Sexy Star vs. Kobra Moon
The bell rings and Kobra is slithering around the ring avoiding Sexy's attacks. The Mack quietly shows up at ringside in support of Star. Moon takes control of the match setting a slow pace. The two trade hard chops across the chest until Moon once again gains control. Moon has Star in a headlock while Star's lifted off the ground with her legs wrapped around Moon. Moon then sits down and drops Star straight on the mat. That looked devastating. Moon goes for the cover, but Star kicks out at two. After a series of reversals Star puts Moon in a modified pendulum surfboard submission, rocking back and forth. Sexy then stands up with the submission hold still in place, continuing to swing Kobra. It looks like the victory is in the bag for Sexy until she spots The Moth in the crowd making his way to ringside. While she's distracted, Kobra escapes Sexy's hold and put's Sexy into a dragon sleeper while lying down and wrapping Sexy up with body scissors for more leverage. Struggling to continue, Sexy taps out after 3 minutes.
Winner by submission: Kobra Moon
Post-match, Marty The Moth taunts Sexy from the crowd while she looks back at him with a scared look on her face.
Evaluation: LU have become experts in being able to tell a great story in the ring, in about 3-5 minutes. This was another case of the match feeling much longer than 3 minutes. Nice set of reversals between the two at the end. Both of their submission holds look great, especially Sexy's. Kobra impressed me a lot here. She dominated most of the match and hit a few devastating moves. Another big win for her. Kobra and Sexy did a great job of making the most out of the time they were given. The Mack was kind of ignored after he was initially shown at ringside. Why wouldn't he head for the crowd and go after The Moth? I'm interested to see where this story goes.
Striker reminds us of the two big main-events that are still to come. Pentagon Jr. vs. Prince Puma and King Cuerno vs. Fenix for the GOTG Title in a Ladder Match.
(Commercial)
Another Famous B "commercial" aired. He talked about how he's dominated the world of underground fighting and wants to pass his knowledge onto you. All you have to do to become a famous fighter is call 423-GET-FAME. It looks like Famous B will be a manager, which is good. I'm all for more managers in wrestling. The bad car salesman quality of the video adds to the sleaziness of his character, so I'm looking forward to his debut.
The frame transitions to the Famous B ad playing on a television screen. Dragon Azteca was watching the ad when Rey Mysterio turned off the TV and told Azteca there's no time for TV. Mysterio said that Azteca needs to get ready "for his destiny."
Evaluation: I actually liked the Famous B ad more than the Mysterio/Azteca segment. I know we're only in week 6, but I was hoping to get a little more as to what's happening with the Mysterio/Azteca angle.
A video hyping King Cuerno aired next. We see Cuerno sitting on a chair in his home, with the heads of deer and all that he's hunted surrounding him. He talks about how much he loves hunting and once he makes his kill, he never feels remorseful. Instead, he feels a great sense of satisfaction. He says that once he wins tonight's ladder match, he won't only prove himself a hunter, but a God; and soon the next LU Champion.
Evaluation: These are the kinds of videos that I wish WWE would do more of. It's similar to the Brock Lesnar videos they used to put out where you'd see clips of Brock taking out wrestlers to a voice over of Brock talking about how badly he was going to beat you. It really helps those who have a tough time on the mic get their point across in a solid way.
(Commercial)
Prince Puma makes his entrance and the battling "Let's go Puma! Cero Miedo!" chants are already loud and underway. Pentagon Jr.'s now in the ring and we're ready to get started.
Prince Puma vs. Pentagon Jr.
The two evenly trade blows back and forth, not letting either one get the upper hand. Pentagon hits two sling blade clotheslines which force Puma to roll out of the ring and catch his breath. Puma gets back in the ring with a springboard clothesline. This time Pentagon exits the ring to catch his breath. Puma hits a big dive over the top rope onto Pentagon. Puma throws Pentagon into the ring and covers him, but he only gets a two count. Pentagon gets back to his feet, takes off the glove on his right hand and lands a big chop to the chest of Puma. Both Puma and Pentagon are looking for a pin whenever possible, as each go for numerous covers only landing two counts. Puma heads to the top rope and looked for his finishing 630 splash. Pentagon rolls out of the way and Puma rolls to his feet.
LU Champion Mil Muertes starts making way to ringside. While Puma's attention is temporarily on Muertes, Pentagon catches Puma and nails him with the Mexican Destroyer. Pentagon goes for the cover, but Puma kicks out at two. Muertes and Pentagon start staring each other down and when Pentagon turns around, Muertes rips off the sling from his right arm. Pentagon has Puma in position for a package piledriver, but throws Puma aside as he notices Muertes entering the ring. Muertes hits Pentagon with a big chokeslam and this one ends via interference after 5 minutes.
Winner by disqualification: Prince Puma
Post-match, Puma lands a hard superkick to the face of Muertes, but Muertes doesn't budge. Puma turns back around and is greeted by a giant fist to the face from Muertes. Mil then spears both Pentagon and Puma. He lifts the two of them up by their throats and hits them both with a double flatliner. Muertes stands tall over Puma and Pentagon, holding his LU Championship high.
Evaluation: I was hoping this match would go a little longer, but I guess there are bigger plans for these three men down the road. The 5 minutes of action we got was fast-paced and exciting. Mil Muertes is fully healed and back in action. I'd imagine Catrina either put Mil up to this, or she'll be angry about Mil taking it upon himself to interfere in a match she had an invested interest in.
(Commercial)
We see Muertes and Catrina walking together backstage. Catrina was proud of Mil, saying that all he needed was a little motivation. Muertes said that next week, he'll defend his LU Championship against Puma and Pentagon Jr. because this is his temple, and no one can stop him. Since this will be next week's main event, they'll likely get a lot more time than Puma and Pentagon got tonight.
Back at the announce desk, Striker informs us of breaking news. In three weeks (March 23), 20 wrestlers will battle it out in the second annual Aztec Warfare. The winner will determine the number one contender for the Lucha Underground Championship.
Evaluation: Aztec Warfare was how the first ever LU Champion was decided in Season 1. For those who don't know, Aztec Warfare is sort of like LU's Royal Rumble. Two wrestlers start the match and every 90 seconds a new wrestler enters. They'll be 20 competitors involved and you can get eliminated not only by getting thrown over the top rope, but by pinfall or submission. This should be awesome!
Ladders are surrounding the ring and the Gift of the Gods Championship is hanging high above, which means only one thing: it's main event time! Both Fenix and Cuerno make their entrances and Mil Muertes is back on his throne. They'll be one more commercial break so this main event match can go uninterrupted.
(Commercial)
Gift of the Gods Title Ladder Match: King Cuerno vs. Fenix
As they do every week, the El Rey Network's YouTube channel uploaded this week's main event in its entirety. You can watch the full match below.
The bell rings and we're underway. Fenix hits Cuerno with a series of kicks that forces Cuerno to roll outside the ring. While Cuerno tries to attain a ladder, Fenix dives over the top rope onto Cuerno with a big corkscrew splash. Fenix throws one of the ladders into the ring, sets it up and begins to climb. Before Fenix could grab the title Cuerno pushes the ladder over with Fenix falling to the mat. Cuerno leans the ladder up against the turnbuckle and powerbombs Fenix onto it. Cuerno goes back outside and leans two ladders up against the apron, right next to each other. He goes back inside and looks to suplex Fenix outside the ring and onto the two ladders, but Fenix fights it, escaping to ringside.
Cuerno throws Fenix into the crowd. He picks him back up and drags Fenix to the top of a ladder standing outside the ring. Cuerno looks to suplex Fenix, but Fenix reverses it and smashes Cuerno's head down on the ladder, knocking him to the floor. Now atop of Catrina's office, Fenix runs across the top of the office and Swanton Bombs over the already setup ladder onto King Cuerno! Wow, that was impressive. The action spills into the crowd as Cuerno leaps from one of the barricades into the audience, nailing Fenix with a diving double foot stop to the chest. Fenix gets back to his feet and the two trade punches and superkicks. Fenix climbs the barricade and looks to dive onto Cuerno, but Cuerno pushes Fenix off the barricade toward the ring, falling onto a ladder. Man, that looked painful.
After trading blows outside, Cuerno gets back in the ring to try and unhook his championship. Once Cuerno is nearing the top, Fenix hits him with a springboard dropkick knocking Cuerno to the mat. The two get to their feet at the same time and begin to climb the ladder. Once they get to the top, they both reach for the title. The ladder tips over and the two of them are dangling above the ring holding onto the hook. Fenix reaches to un-grip Cuerno's hand and is successful, but loses his own balance and they both fall down. Both men lie on the mat, exhausted, struggling to get to their feet.
Cuerno gets to his feet first and hits Fenix with the Thrill of the Hunt. He leaves the ring and comes back in with a table. He sets up the table in the corner and stands on the second rope with Fenix on his shoulders, looking to hit his Thrill of the Hunt signature move through the table. Fenix fights out of it and hurricanara's Cuerno through the table instead. Cuerno's knocked out. Fenix slowly climbs the ladder and grabs the GOTG Title for the win after 17 minutes.
Winner and NEW Gift of the Gods Champion: Fenix
Post-match, Fenix celebrates atop the ladder while staring down Mil Muertes. The two hold up their respective titles and that's all for tonight.
Evaluation: That's as good as it gets when it comes to LU wrestling. That was a great match with a ton of high spots as expected. Fenix is once again GOTG Champion and therefore number one contender to Mil Muertes' LU Title. I can't say enough about tonight's main event. King Cuerno and Fenix have been the unequivocal stars of Season 2 thus far. They've been put in the main event now twice and more than delivered both times. I highly recommend you check out tonight's main event. You can watch the full match in the video above.
Game Ball goes to…
Fenix – This was pretty much a coin toss as both Cuerno and Fenix put on one hell of a show. However, for winning the GOTG Title, I'll give Fenix the top spot. His Swanton Bomb over a setup ladder was unlike anything I've ever seen. Both men deserve high praise though for their performances. Outstanding.
Final Thoughts
– Although the first two matches on the card were under 5 minutes, they made up for it with a lengthy main event. It gives me hope that next week's triple threat match for the LU Title will get roughly the same time.
– Aztec Warfare is coming back! That should be a lot of fun. One thing Lucha Underground does consistently well is get you excited for their upcoming weeks shows. Every time the current week's episode ends, I can't wait for next week; which is something I can't say too often about Raw.
– The Luchadoras impressed me in a major way. Short, but very fun back and forth between Kobra Moon and Sexy Star. It made me want to see a longer bout between the two. Hopefully we'll get that soon.
– That main event Ladder Match was excellent. I can't say enough about it. Definitely try and catch this match on YouTube, you'll be glad you did.
­­__
That's it for me. Thanks for reading and leave any feedback of the review or your thoughts on this week's show in the comment section below.
Pictures used above are courtesy of Lucha Underground.