The John Report: The WWE Raw Deal 08/28/17 Review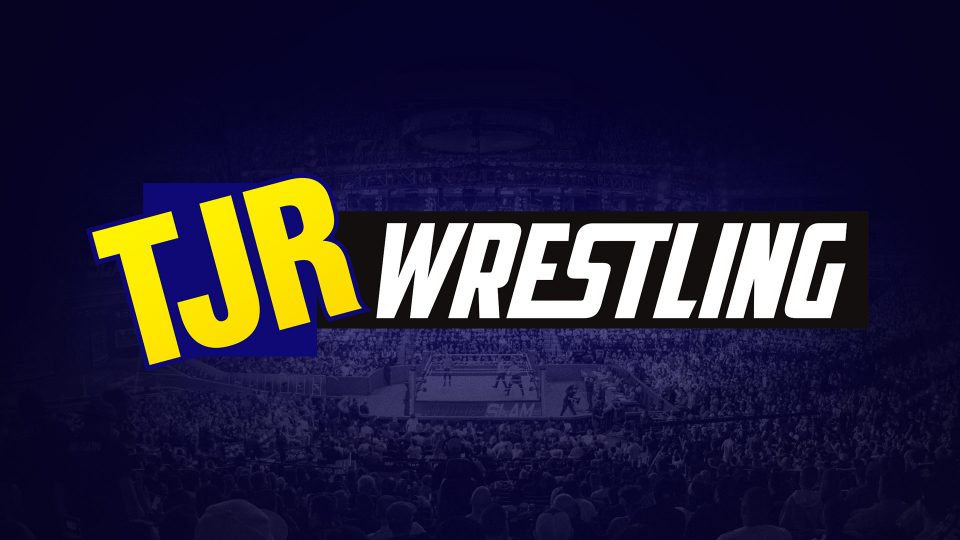 The end of August is upon us with SummerSlam in our rear view as we look ahead to Raw's next PPV, No Mercy on September 24. One of the advertised matches for this week's show will see Sasha Banks defend the Raw Women's Title against the former champion Alexa Bliss. Also, WWE posted on social media that Roman Reigns vs. John Cena will be announced for No Mercy, so we'll see that happen on Raw as well as a battle royal for a shot at the Intercontinental Title held by The Miz. Let's get to it.
Live from Memphis, Tennessee this is the Raw Deal for episode #1266. Follow me on Twitter @johnreport. Thanks Melo Man for the creative banner up top where we say "belts" even though WWE talent isn't allowed to say it.
The Miz and his crew including Maryse, Curtis Axel and Bo Dallas were in the ring to start the show.
The announce team of Michael Cole and Corey Graves were on camera. Cole talked about how Booker T wasn't there because was unable to get to Raw from his home in Houston due to Hurricane Henry. Jerry Lawler was subbing in for him since they are in Memphis where Lawler lives.
Coming up for Raw: Brock Lesnar is there, Banks vs. Bliss for Raw Women's Title and Reigns will make his No Mercy match official with Cena.
The Miz was about to talk, but Kurt Angle's music hit as the Raw General Manager entered on the stage. Angle noted that there was no IC Title defense at SummerSlam, but there will be at No Mercy. Miz cut off Angle before he could keep going. Miz said that respect is defined as a feeling of admiring somebody that is good, valuable and important. Miz told Angle he doesn't understand what respect means. Miz said that it's a disrespect to him when Angle interrupts him.
Angle said he's there to give the title the showcase it deserves. Angle said tonight, right now, they are going to have an over the top battle royal (including Miztourage members Axel and Dallas) to determine who gets an IC Title shot at The Miz. The winner of the battle royal gets a title shot next week.
Big Show made his entrance and he looked different without any facial hair. Makes him look younger. The Hardy Boyz were next to make their entrance. Finn Balor got a big ovation for his entrance as well. They went to commercial eight minutes after the top of the hour.
Analysis: They did a good job of setting up the battle royal and giving it an important feel by announcing the winner will get IC Title shot next week. I also like that they went to commercial about eight minutes into the show rather than going double that like usual and dragging it out. Getting to the action quicker is a good thing.
(Commercial)
As the show returned from break, Jason Jordan entered as the final of 15 men entered for the battle royal.
Battle Royal For Intercontinental Title Match
Curt Hawkins raised his arms in the air, so a bunch of guys picked him up and launched him over the top to eliminate Hawkins. Show was a target of a bunch of guys, but Show fought them off. Dallas and Axel eliminated Kalisto together. Hard chop by Show to Karl Anderson and then a chop to Luke Gallows. Show chop on Apollo Crews and Show with two chops to Elias. Gallows boot to Show's face as Anderson helped Gallows to try to eliminate Show. Balor helped Gallows & Anderson eliminate Show. The three guys stared at eachother in a Bullet Club tease moment. The crowd caught on to it a bit, but not that much. Balor with a dropkick on Samson. R-Truth got dumped out by Dallas and Axel. Gallows tried to eliminate Jeff Hardy, but he couldn't do it. There was about two minutes of nothing happening. Goldust hit a powerslam on Elias and Anderson jut a neckbreaker on Goldust. Gallows superkick on Goldust sent Goldust out of the ring. Miz and Maryse looked on from ringside as they went to break seven minutes into it.
Analysis: The Bullet Club tease moment was cool. They can't use that name in WWE, but if they went with Balor Club it would definitely work. I'm not sure if Balor will go heel or if Gallows and Anderson would be faces, though. The three men are very close friends and it would help all of them.
(Commercial)
There was a clip of Apollo Crews getting eliminated by Elias during the break. Graves is doing the heel announcer thing of picking different people to win. Double suplex by Hardys on Gallows and a double fist drop by Hardys on Anderson. Matt eliminated Gallows by ducking an attack. Matt and Anderson battled on the apron after both went over the top. Matt sent Anderson into the ring post to eliminate him. Gallows pulled Matt off the apron and Matt's out of the match. Miz jumped on the apron to knock down Balor and Hardy (to save Dallas and Axel) while the refs were on the other side of the ring. Six men left: Elias, Jeff, Jordan, Axel, Dallas and Balor. Elias was on the turnbuckle, Balor kicked him in the head and Elias hung on. Balor dropkick on Dallas. Slingblade by Balor on Jordan. Balor face off with Jeff drew a pop from the crowd. Jeff with the leg drop to the stomach and a dropkick. Balor with a Slingblade on Jeff. Dropkick by Balor sent Bo into the corner. Dropkick in the corner by Balor on Jeff. Bray Wyatt's logo appeared, the lights went out and Wyatt eliminated Balor. The Wyatt logo back on again and Wyatt was gone. Balor was upset at ringside. Jordan avoided elimination from the Miztourage and Jordan eliminated Dallas and Axel. Jordan eliminated Elias and Jeff Hardy eliminated Jordan to win. The match went 17 minutes.
Winner: Jeff Hardy
The Miz had a shocked look on his face. The victory means that Jeff gets an IC Title shot against The Miz on Raw next week.
Analysis: **3/4 That was a fun battle royal with a face getting the win as expected since there is a heel champion. Sometimes battle royals don't get time and they are boring, but this one was booked well with some exciting moments. I think Jeff Hardy makes a great choice and I'm glad that he's getting more of a spotlight as a singles wrestler because Jeff's a great performer that should be doing more than just tag matches. The moment with Balor, Gallows and Anderson was cool. Also, Wyatt eliminating Balor in a cheap manner like that shows that their feud is going to continue after Balor beat him at SummerSlam. Since their rivalry is 1-1 it doesn't surprise me that they will likely have another match at No Mercy. Jeff Hardy vs. Miz is a fresh match for next week. It should be pretty good too.
A replay aired from last week showing Braun Strowman attacking Brock Lesnar as a preview of their Universal Championship match at No Mercy.
Up next is Enzo Amore having his first match in the cruiserweight division.
(Commercial)
Alexa Bliss was interviewed by Charly Caruso. They're both pretty short. Bliss said her strategy is to win. Bliss noted that every time Banks wins her title, she loses it and that Banks has never successfully defended the championship. Bliss said she'll regain the championship and expose Banks as a "legit loser." Bliss said the WWE Universe is ready to worship and celebrate their goddess. Bliss added that tonight, the goddess of WWE reclaims her throne.
Analysis: Solid heel promo from former champion Bliss. That's a strength of hers.
Enzo Amore did his usual entrance. Some kid in the crowd had the Enzo hair, so the camera was on that kid.
Enzo did a promo before the match. He did the introduction for Noam Dar for some reason (I tuned him out, to be honest) and Dar made his entrance for this match up next.
(Commercial)
The announcers noted that Enzo Amore made weight under 205 pounds to qualify for the Cruiserweight division.
Enzo Amore vs. Noam Dar
Dar did an armbar and Enzo got out of it, so Dar hit a forearm to the face. Dar kicked him in the shin. Neville, the Cruiserweight Champion, was shown watching on a monitor backstage. Enzo punched Dar repeatedly in the corner. Dar sent Enzo face first into the middle turnbuckle. Enzo did the Eat Defeat move that Gail Kim does and he covered for the win after three minutes. The move was not executed that well.
Winner: Enzo Amore
Analysis: * Quick match to put over Enzo as a new "star" in the cruiserweight division. Enzo was selling for most of it and his offense doesn't look good, which has been a long time problem for him. The finishing move he did was not done perfectly. It didn't get much of a reaction either.
Neville was interviewed backstage by Charly Caruso. Neville said that weasel is going to be competition for him then he will be champion forever and ever and ever. Neville ended it saying "how ya doing?" Neville left.
Lesnar is up next with Paul Heyman.
(Commercial)
Brock Lesnar, the Universal Champion, made his entrance with his advocate Paul Heyman. Lesnar defends the Universal Championship against Braun Strowman at No Mercy on September 24.
Let's Hear from Lesnar But Really Paul Heyman
Lesnar and Heyman entered he ring. Heyman did the usual intro for Lesnar that led to a smile on Lesnar's face. Heyman said they are not there to sing the blues about Braun Strowman. Heyman claimed they are there to sing the praises of Braun Strowman while adding that Strowman is the most deserving contender for Lesnar's title in all of WWE. Heyman said that SummerSlam was a historic night for Lesnar and Strowman. Heyman mentioned Strowman gave Lesnar a Powerslam through the announce table and then Strowman did it again. Heyman noted that Corey Graves said that Strowman "monster handled" Lesnar. Strowman added that one week ago on Raw, Strowman got in Lesnar's face and Heyman said he's provided us footage. Heyman told the kids that he doesn't believe in monsters, but he believes Strowman is one. A replay aired from last week with Strowman laying out Lesnar.
Heyman said that on Sunday, September 24 in Los Angeles, it's a pay-per-view called No Mercy with Strowman challenging Lesnar for the Universal Title.
Lesnar grabbed the microphone: "What he's trying to say is…suplex city, bitch." Lesnar dropped the microphone and left.
Analysis: Ending it with some words from Lesnar is smart because any time he talks it means a lot because Heyman is usually the one that does the talking. Lesnar being allowed to say "bitch" while others don't say it also makes him stand out more as well. Heyman's promo was very good as usual. He showed respect for Strowman and put him over a lot. I thought there might be some kind of Lesnar/Strowman confrontation, but they didn't do anything this week unless they do something later. I'm surprised by that. Not disappointed because it builds anticipation, but still a little surprised.
The announcers hyped up things to come.
Seth Rollins walked out with the Raw Tag Team Title in his hand and Dean Ambrose was with him with his Raw Tag Team Title as well. Rollins vs. Cesaro up next.
(Commercial)
There was a promo for Total Bellas returning soon. Poor Daniel Bryan. I hope the money is good.
Rollins and Ambrose were still in the ring. The video package started up to show highlights from last week's Raw featuring John Cena teaming up with Roman Reigns to beat Roman Reigns and The Miz. That took a few minutes. Reigns and Cena make it official later.
Analysis: This meant that Rollins and Ambrose had to stand in the ring for about six minutes through the commercial break and the video package. Poor guys.
Cesaro and Sheamus made their entrance. The announce team welcomed fans in Africa watching Raw on Supersport in Africa.
Analysis: I think it's worth pointing out that Cesaro and Sheamus are very close friends that often work out together. They go back to their days in Ring of Honor, so they are probably excited about working together.
Cesaro (w/Sheamus) vs. Seth Rollins (w/Dean Ambrose)
Rollins did a monkey flip that sent Cesaro out of the ring. Cesaro back in the ring, Rollins with a snap mare, running kick and a standing moonsault for two. Cesaro came back by sending Rollins into the top turnbuckle. Cesaro dumped Rollins to the floor while Graves mentioned how close Rollins was with Cesaro. Rollins rolled Cesaro back in the ring. Rollins with a kick to the gut. Cesaro came back with a tilt-a-whirl backbreaker as the show went to break three minutes into it.
(Commercial)
Back from break, Cesaro was in control. Rollins tried a comeback, but Cesaro hit a body slam. Cesaro went up top, he jumped off with a cross body and Rollins rolled through for a two count. Rollins hit a leaping kick to the head. Rollins hit the Slingblade neckbreaker to take down Cesaro. Rollins with two forearms, Cesaro put Rollins on the top rope and Rollins hit the blockbuster off the ropes. Cesaro uppercut while Rollins was on the top rope. They battled on the turnbuckle and Rollins hit the Buckle Bomb that sent Cesaro into the turnbuckle. Sheamus tried to interfere, so Ambrose attacked him with punches. Cesaro hit an uppercut on Rollins while Rollins was distracted and Cesaro covered to win after ten minutes. That's it? Yep.
Winner by pinfall: Cesaro
Analysis: **1/2 Solid match with a surprising ending since Rollins was beat so easily. I was hoping for a longer match with better nearfalls to build up the excitement more. Instead, they weren't given enough time and did a finish that was predictable with Rollins getting distracted by the fight on the floor.
Post match, Sheamus grabbed the microphone. Sheamus said the night isn't over yet because he's got a match with Ambrose up next.
Sheamus (w/Cesaro) vs. Dean Ambrose (w/Seth Rollins)
Ambrose hit Sheamus with a clothesline that sent him over the top to the floor. Sheamus sent Ambrose into the barricade. They went to break one minute into it.
(Commercial)
Back from break, Sheamus wanted a superplex. Ambrose fought it off, knocked Sheamus down with a headbutt and Ambrose jumped off top, but he was caught by Sheamus with a backbreaker. Ambrose fought out of a submission and Sheamus dropped him with a Powerbomb for two. Sheamus slapped on the Cloverleaf submission. Ambrose was able to crawl to the ropes to break it. Ambrose started his comeback with a Tornado DDT out of the corner. Running clothesline by Ambrose on Sheamus. Boot to the face by Sheamus and Ambrose came back with a neckbreaker. Ambrose missed an attack on the apron, Sheamus went for forearms and Ambrose did a neckbreaker using the top rope for an assist. Sheamus had Ambrose on the middle ropes and Sheamus did the rolling senton off the ropes for two. Sheamus went for the Brogue Kick, Ambrose avoided it and hit the bounce back clothesline off the ropes. Cesaro on the apron, Rollins went after him, the ref told Cesaro to get back. Cesaro interfered with a flying knee off the ropes and Ambrose hit Dirty Deeds for the pinfall win after 11 minutes.
Winner by pinfall: Dean Ambrose
Analysis: **3/4 Pretty good match with some better nearfalls and action than the match before. I think Cesaro and Rollins are better workers than these two, but these guys are also good. It was just structured better as a match. I'm not surprised by the finish since Rollins got revenge for losing the first match. It was 50/50 booking for the two teams in the Tag Team Title feud.
Emma was in the locker room looking at her phone. Emma said she'll tweet #WeWantEmma and will be trending on Twitter. Mickie James showed up saying she doesn't follow Emma on Twitter. Mickie reminded her that Nia Jax destroyed her last week. Emma claimed she started the women's revolution again. Emma wanted a new hashtag #ThankEmmaForTheRevolution. Mickie said if Emma beats her then Mickie will tweet whatever hashtag she wants, but if Mickie beats her she can't say she started the women's revolution. Emma wanted #MickieIsMean to be trending.
Analysis: They did this match a few weeks ago. I don't mind seeing it again because I'm a fan of both women (especially Mickie) and want to see them involved more.
A video aired about Hurricane Harvey hitting the Houston area. Various WWE superstars talked about how their thoughts were with them. They encouraged fans to visit http://GHCF.ORG/hurricane-relief to donate. I donated to the money raising efforts of Houston Texans star JJ Watt. Hate to see that in Texas and hope they can get through it.
(Commercial)
Mickie James made her entrance followed by Emma, who has a new song. I thought her old song was catchy.
Mickie James vs. Emma
I guess this could be called a Hashtag Match, but I'm not going to call it that officially.
Mickie has some tape on her fingers. It's likely minor and she's working through it. Dropkick by Mickie, clothesline, kick to the gut and a running forearm. They did a neckbreaker spot where Emma landed hard. I'm not sure if there was a slip there. Mickie went for a pin attempt with a sunset flip, but Emma sat on top and won the match after two minutes.
Winner by pinfall: Emma
Emma grabbed the microphone. Emma said "I started the revolution" repeatedly as she walked up the ramp. I guess this means that Mickie has to tweet what Emma wants.
Analysis: * Quick match to give Emma a rare win since Mickie beat her the last time. The point of the "women's revolution" is to give women's matches more of a spotlight and more time. They got two minutes. Okay then.
Cena and Reigns up next.
(Commercial)
Reigns and Cena Make It Official For No Mercy
Kurt Angle was in the ring with the carpet in there. There was also a table with a contract on it. No chairs in the ring. Angle introduced John Cena.
Analysis: WWE used to love having contract signings. Now Cena and Reigns are making their match official without saying contract signing.
John Cena did a promo saying that Cena vs. Reigns is like a WrestleMania worthy match, but Angle can't wait he loves that. Cena called Reigns a blue-chip prospect that has been protected. Cena said that he really wants to fight Roman Reigns and claimed that Roman Reigns doesn't want to fight him. Cena signed the contract for this segment that is not being called a contract signing.
Roman Reigns made his entrance to the usual mixed reaction that he always gets. The announcers said that Reigns hasn't been able to get out from under Cena's shadow even though Roman has main evented the last three WrestleManias. I don't expect the announcers to actually mention that.
Reigns told Cena that he is not as big of a deal as he thinks he is. Cena fired back with a serious look. Reigns told Cena he did something he'll never do – he retired The Undertaker at WrestleMania. Cena said that it's not like he doesn't want to fight him, maybe he doesn't need to fight him.
Cena said you're right that you don't need to fight Cena. That led to Cena calling himself the polarizing figure that gets cheered and booed. Cena noted that the people want him to do maybe a little heel turn. Cena pointed out with Roman it's different. Cena said when the fans see Reigns they see him as a "Corporately created John Cena bootleg." That led to "yes" chants. Cena told Reigns he is "a guy" that is trying desperately trying to fill somebody's shoes. Cena said he's not like The Undertaker is a battered veteran with a bad hip. Cena told Reigns that if he signs that then his Roman Empire will be gone as Cena blew into his hand.
Reigns replied that people boo Cena because he sucks and Cena said according to them, so does Angle and he won a gold medal. Reigns told him to shut up. Reigns was struggling to get through the promo, so Cena said it's called a promo and if you wanna be the top guy you gotta get through it. Cena said he was breaking the fourth wall. Here's exactly what Cena said: "It's called a promo, if you wanna be the big dog you're gonna have to learn how to do it. See ya 4th wall!"
Reigns said that people see through him and that Cena is a bitch. Reigns called Cena a part-timing fake bitch. Reigns said that he busts his ass every Friday, Saturday, Sunday and Monday every week so Cena can hang out on the Today Show while going to a WWE show if they pay him enough. Reigns said that Cena is going to bury as much young talent as he can. Reigns said what irritates Cena about Reigns is he can't bury him and that Reigns is the only guy in WWE that Cena can't see. Reigns wondered why he would limit himself to be the next John Cena when he can be the one and only Roman Reigns.
Cena told Reigns he's a fool. Cena said that Reigns waltzed down to the ring to say the same things that everybody else because he has the gall to blame Cena. Cena said it took him five years to cut a halfway decent promo, but now he's going to shrink him down to size. Cena said the fans hold the keys, they always have and always will. Cena said he's been called a lot worse by a lot tougher. Cena said that he hasn't main evented a WrestleMania in five years (four actually in 2013), he said he opened SummerSlam and he used the US Title to try to elevate people like Kevin Owens while Reigns took it as a demotion. Cena to Reigns: "I'm still here because you can't do your job." Cena said that Reigns should be ashamed that Cena is a part timer because he can do this part time better than Reigns can do this full time. Reigns signed the contract. They teased a fight, but were interrupted.
Analysis: Wow. What an amazing promo. That was money. Fantastic. It was great because it felt like a shoot and a lot of what they said was what "smart fans" feel about both guys. Reigns forgot a line at one point, but he picked it up after Cena ripped him for it. Cena was amazing there. One of his best promos ever and that's saying something. Roman ended up strong. Cena was so perfect in terms of his delivery, what he said absolutely struck a chord with the audience that feels strongly against Reigns and I think Cena "won" in terms of the better promo. Cena's the much better talker, though, so that's to be expected. Reigns struggled a bit as mentioned, but he picked it up. That promo worked so well in terms of getting me more excited for their match. I think a lot of fans feel that way too. I say it all the time – the best promos in wrestling are the ones that feel the most real. It's what made Rock vs. Cena so interesting when they had that rivalry earlier in the decade. Any time you can say things that make the fans believe you really don't like eachother it's going to raise their interest in the match. That promo worked so well for both guys. Cena has a reason to be confident as the veteran while Reigns is the younger guy that wants to prove himself. It's easy to see things from both men's point of view. Great job by both of them, but Cena definitely stood out more with an incredible performance.
Luke Gallows and Karl Anderson went down to the ring for a promo. They called John and Roman "nerds." They wanted a match, so Angle booked the tag match.
(Commercial)
John Cena and Roman Reigns vs. Luke Gallows and Karl Anderson
Cena started for his team. The heels dominated Cena for a few minutes. I'll be honest with you I missed some of the action because I'm writing about the amazing promo segment. After about three minutes of the heels on offense, Reigns got the hot tag with a leaping clothesline on Anderson and a clothesline on Gallows too. Corner clotheslines by Reigns on Anderson in the corner. Drive By kick by Reigns on Gallows. Boot to Anderson by Reigns in the ring. Anderson got a rollup on Reigns for a two count. Reigns hit a Superman Punch on Anderson and a Superman Punch for Gallows too. Reigns hit a Spear on Anderson while Cena hit the Attitude Adjustment on Gallows. Reigns pinned Anderson for the win after five minutes.
Winners by pinfall: John Cena and Roman Reigns
Analysis: *1/2 Easy win for Vince McMahon's dream team as expected. Cena was beat up, Roman hot tag and the win.
Post match, Cena applauded Reigns sarcastically while Reigns looked angry about it.
Elias was shown with the guitar backstage and he's up next.
(Commercial)
Elias was in the ring with the guitar. Elias said that he had nobody to blame for not winning the battle royal. Elias said that a long time ago, Dusty Rhodes called him the Elvis of WWE and he was right because Elias claims he was the king. Elias did a song about Memphis saying it ain't nothing but a bad town and told the fans they are rotten. Jerry Lawler interrupted with the microphone.
The crowd chanted "Jerry" for Lawler, who is a Memphis wrestling legend. Jerry told Elias he has trouble relating to his audience and Lawler told him he had somebody from Southpaw Regional Wrestling. It was Pelvis Wesley, which is Heath Slater in the Elvis outfit.
Pelvis went into the ring to dance beside Elias. An Elvis song played. It led to Elias doing a dance with him, but Elias kicked him down a few times. Lawler was back on commentary asking if he should go down there. Cole said no. Graves said "Samson" even though they dropped the last name. Fans chanted "He's Got Kids" and Elias hit the Drift Away neckbreaker to end it.
Analysis: Time killing segment to book Elias strong over a guy like Slater, who doesn't have much of a role on Raw anyway. It would be better if they found a face for Elias to have a feud with because he hasn't had much of a direction for the last month.
Banks vs. Bliss is up next.
(Commercial)
There was a commercial for the Mae Young Classic women's tournament on WWE Network, which is now available on WWE Network on demand. First four episodes are up as of Monday morning.
There was a shot of Jerry Lawler's restaurant and bar on Biel Street.
The announce team was shown on camera. A replay aired of Jeff Hardy winning the battle royal earlier in the night.
Next week on Raw: The Miz vs. Jeff Hardy for the Intercontinental Title.
The Miz was shown walking backstage with Maryse, Bo Dallas and Curtis Axel. Renee Young showed up for an interview. Miz complained about Jeff getting a title shot, Maryse said she didn't see Jeff pin anybody and the heels left without talking more.
Sasha Banks was interviewed by Charly Caruso on the Raw interview set. Banks said this isn't Game of Thrones, this is Monday Night Raw. Banks said she'll put that "child" in her place and then the WWE Universe will be chanting "you tapped out." Banks walked off.
Analysis: Solid promo from the confident champion. Bliss is older than Banks, so Banks calling her "child" confuses me. Maybe I'm just old. That's probably it.
Alexa Bliss made her entrance for the main event.
There was a commercial with Sheamus and Cesaro eating burgers from Burger King. I'm pretty sure guys in great shape like them don't look that way by eating Burger King.
(Commercial)
The video aired about helping people in Houston after the hurricane.
A six man tag was advertised for 205 Live.
Sasha Banks, the Raw Women's Champion, made her entrance to a good ovation.
Raw Women's Championship: Sasha Banks vs. Alexa Bliss
Banks worked on the left arm of Bliss with an armbar early on. Bliss missed a clothesline, Banks hit a dropkick and Bliss rolled to the floor. Bliss went back in, Banks sent her into the ropes and Bliss bailed to the floor. Banks off the apron with the flying knees to knock her down as the show went to break.
(Commercial)
Back from break, Bliss was in control with an armbar because the heel is usually in control after a break. Bliss did a hair pull that sent Banks back into the knee of Bliss. Bliss did her stand on the back move while stepping on the hand. Bliss did a submission move working on the back that didn't look painful at all. Banks sent Bliss face first into the middle turnbuckle. Dropkick by Banks followed by double knees in the corner. Bliss avoided another double knee attack. Bliss went for a cross body block off the top, Banks moved and Banks got a rollup for two. Bliss sat on top for a two count of her own. Banks got a rollup for two. Bliss came back with a hard right forearm to the face followed by the Code Red sunset flip Powerbomb for two. Bliss threw a tantrum in the ring. Bliss knees to the ribs connect, she missed another knee attack and Banks hit a Shining Wizard knee attack. Banks with forearms. Knee to the face by Banks followed by a running double knee attack by Banks. Bliss fought back as they battled by the turnbuckle. Bliss did a superplex off the top. Both women were down. Banks slapped on the Bank Statement submission, so Bliss countered by getting a pin attempt to break free. Bliss used the top rope as a weapon by sending Banks into the top rope. Bliss hit a DDT on Banks and covered for the win after 13 minutes.
Winner by pinfall and New Raw Women's Champion: Alexa Bliss
Analysis: ***1/4 Pretty good match that was better than what they did at SummerSlam because they had better psychology this time around with Bliss working on Banks' back for much of it even though that didn't play into the finish at all. It just felt like they had better chemistry in this match along with some hard-hitting knee strike that made the match look better. I'm surprised by the title change, but it feels like this period in WWE is all about changing titles because they happen nearly every week. Banks has had four short reigns holding that title. I don't know why that is, but for whatever reason the WWE creative team has no interest in booking her as a long term champ.
Post match, Nia Jax came out to join the celebration with Bliss. Jax knocked Banks down with a running splash in the corner and Banks rolled out of the ring.
Jax put Bliss on her shoulder to celebrate with Jax smiling. Jax had a serious look on her face, Jax dropped down and it was a fall back slam on Bliss. Jax picked up the title and held it up above her head. Jax's music played to end it. Jax walked up the ramp. Raw ended like that at 11:07pmET.
Analysis: That could be the start of Bliss as a face against Jax as the heel challenger. It's not like their friendship was pushed that hard on Raw, but the crowd did react to Jax turning on Bliss in a big way. When Banks won the title I figured she would be the one to drop it to Jax. Nope. It looks like Bliss will probably be the one to do it. Looking down the road, I assume Asuka goes to Raw and when she heals from her collarbone injury in a couple of months, Jax could have the title leading to Asuka vs. Jax a big title feud. Then again, it's hard to predict this stuff because WWE books so many title changes especially among Raw's women.
Three Stars of the Show
1. John Cena
2. Roman Reigns
3. (tie) Alexa Bliss
3. (tie) Sasha Banks
The Scoreboard
6 out of 10
Last week: 5.5
2017 Average: 5.88
Average since brand split starting July 25/16: 5.88 (Smackdown is 6.72)
Last 5 Weeks: 5.5, 7.5, 6.5, 4.5, 6
2017 High: 8 (April 3)
2017 Low: 4 (Jan. 9, Feb. 27 & June 12)
Final Thoughts
I give it a 6 out of 10.
It felt like an average show, so that's why it got a 6, which is slightly above the yearly average.
The Cena/Reigns promo as the biggest highlight and what I'll remember the most. The main event was the best match, but as I said before it's not like it was some blowaway must-see match. The other matches on the card were average although I thought the battle royal was booked well.
The lack of Braun Strowman and Samoa Joe hurt the show. No reason given for why either man was off. It was weird that Strowman wasn't there to confront Lesnar. Strowman's presence would have helped.
September 24. @WWENetwork. @JohnCena vs. @WWERomanReigns. Get ready.#RAW#WWENoMercypic.twitter.com/QdhiiDm6N6

— WWE (@WWE) August 29, 2017
The next Raw pay-per-view is No Mercy on Sunday, September 24. Here's what we know so far.
WWE Universal Championship: Brock Lesnar vs. Braun Strowman
Roman Reigns vs. John Cena
That's it for now. Plenty of time to add more with over a month to go until the event.
—
That's all for now. See ya next time for the Smackdown review.
You can contact me using any of the methods below. Thanks for reading.
John Canton
Email: mrjohncanton@gmail.com
Twitter: @johnreport