The John Report: WWE Clash of Champions 2017 Review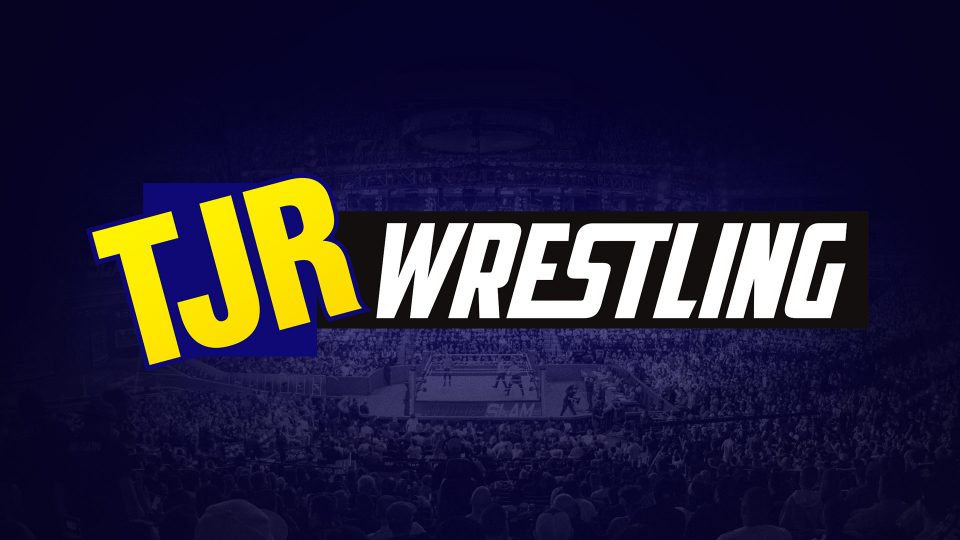 It's time for WWE Clash of Champions featuring the Smackdown Live brand where all four of their championships are on the line. It's also the last WWE pay-per-view of the year.
I joined the Kickoff show while the match was in progress.
Mojo Rawley vs. Zack Ryder
When I joined the match in progress, Rawley nailed Ryder with a spinebuster. Rawley sent Ryder to the floor. Rawley did a running shoulder tackle that sent Ryder into the barricade.
A commercial aired for WWEShop merchandise as well as a commercial for Clash of Champions.
Rawley had Ryder in a headlock. When Ryder broke free, Rawley nailed a boot to the head. Rawley trash talked by asking where Ryder's killer instinct was, so Ryder came back with punches. Hard slap to the face by Ryder followed by a leaping clothesline. Ryder with a forearm in the corner. Broski Boot connected for Ryder in the corner. Another kick to the head by Ryder got a two count. Rawley came back with a chop block shoulder tackle to the knee. Rawley nailed a running forearm to the face for the pinfall win. I saw about eight minutes of it.
Winner by pinfall: Mojo Rawley
Analysis: ** It was what I expected with Rawley getting the win. The crowd got behind Ryder a bit, but not that much. It made sense for Rawley to win because he just turned heel, so it gives him some momentum going forward.
The Kickoff Panel of Renee Young, David Otunga and Sam Roberts ran over the rest of the card. Was WWE too cheap to fly in Jerry Lawler this month? I don't know. I was watching football. Go Rams.
Just a note to say posting day for my 2017 WWE Johnny Awards is Thursday, December 28. I like to wait until after the last Raw & Smackdown of the year, so that's the best date for it. Already started working on it. My favorite article of the year.
WWE Clash of Champions
December 17, 2017
TD Garden in Boston, Massachusetts
The opening video package highlighted the key matches on the show like usual. The video package team is better at their jobs than the creative team. I don't think that's breaking news either.
There was a shot of the TD Garden in Boston. It looked like a sold out show or at least close to it.
Bobby Roode made his "Glorious" entrance to start the PPV. Big ovation for him with the crowd singing along with the song. The announce team of Tom Phillips, Corey Graves and Byron Saxton welcomed us to the show.
Dolph Ziggler did his entrance where his music played and then it stopped, which is his new thing to piss off the fans. The US Champion Baron Corbin made his entrance last. The Spanish announce team was at ringside with one of the guys doing the "yep, yep, yep" chance. The German announce team is also at ringside telling you to visit TJRWrestling daily. Thanks guys.
United States Championship: Baron Corbin vs. Bobby Roode vs. Dolph Ziggler
The match started with Ziggler and Roode working together against Corbin. They left the ring, double clothesline on Corbin sent him over the barricade. Back in the ring, Roode hit Ziggler with an atomic drop followed by a side Russian legsweep for a two count. Ziggler dumped Roode to the floor, so Corbin decked Roode with a clothesline on the floor. Corbin sent Roode into the barricade. Corner clothesline by Corbin on Roode followed by a punch. Hard whip into the corner by Corbin on Roode. Corbin with shoulder tackles to Roode's back followed by punches. Ziggler was on the floor for a while, so Corbin left the ring to drive Ziggler back first into the barricade. Roode tried to fight back on Corbin, but sidewalk slam by Corbin connected for two as Ziggler made the save. Corbin did his slide out of the ring and come back in spot with a clothesline on Ziggler. Roode with two clotheslines on Corbin, boot to the face and a blockbuster neckbreaker by Roode on Corbin got a two count. Roode blocked a Zig Zag attempt by Ziggler, but Ziggler came back with a Fameasser for two as Corbin made the save. Corbin hit running corner clotheslines on both guys, but Roode had a back elbow and Ziggler with a dropkick to Corbin. Roode with a uranage slam on Ziggler. Corbin hit the Deep Six slam on Roode for two. Good nearfall even though Corbin never wins with that move. Fans chanted "Bobby Roode" as Corbin worked over Roode in the corner. They did the Tower of Doom spot out of the corner with Ziggler giving Roode a superplex and Corbin did the Powerbomb part of it. That's a regular spot in multi-person matches in WWE.
Ziggler battled Corbin and Corbin went shoulder first into the ring post. Roode hit a thunderous spinebuster on Ziggler. Roode went for the Glorious DDT, but Ziggler fought out of it and hit a DDT of his own for two. Corbin tried to dump Ziggler out of the ring, but he couldn't do it. Roode sent Corbin over the top. Roode blocked a superkick by Ziggler followed by a slingshot into the turnbuckle. Roode hit the Glorious DDT, Roode sent Corbin out of the ring and Corbin pulled Roode out of the ring. Corbin hit the Chokeslam into a backbreaker on Roode on the floor. Corbin went for the End of Days on Roode, but Ziggler nailed Corbin with the Zig Zag and Ziggler pinned Corbin to win US Title. Match went 13 minutes.
Winner by pinfall and new United States Champion: Dolph Ziggler
Analysis: ***1/4 That was pretty good. Liked the finish a lot because it surprised me. They worked at a fast pace from the start of the match and the crowd was into it, which I didn't expect because there was a lack of a story in this match. Ziggler winning was a big surprise because most of us (myself included) thought that he was there to take the fall, but he ended up getting the win. Surprises are a good thing in a match like that because it makes it more memorable. Happy for Ziggler getting a title. It's been over a year since the last time he held a title, which was the IC Title.
Commercial aired for the Royal Rumble next month on January 28.
There was a shot of Daniel Bryan in his office with some guy holding a referee shirt. Bryan said it was too big, so find him another one. Shane McMahon showed up saying that Sami Zayn and Kevin Owens were supposed to be taken out, so he made himself special referee and now he's trying to understand why Bryan is the special referee. Bryan said he wants to protect the integrity of Smackdown and Shane is a bit of a hot-head of late. Bryan told Shane that they will both be in the ring. Bryan said that they can talk about it a bit more private. Shane said he'll find a shirt that fits Bryan and then they can discuss it.
Analysis: Two refs in the ring for a match seems like too much. I'm interested in the booking of that match.
Baron Corbin was shown walking backstage when Dasha Fuentes showed up to interview him. She mentioned Corbin failing to cash in Money in the Bank successfully and now losing the US Title leading to people wondering if Corbin is a guy that squanders his opportunities. Corbin said he didn't squander his opportunity and that Dolph Ziggler will pay for it when Corbin takes back his US Championship.
The best singer in WWE, Aiden English, was in the ring. He introduced his tag team partner, Rusev. Happy Rusev Day. Fans chanted "Rusev Day" as Rusev entered. English said since today is Rusev Day, it's a good day to become Smackdown Live Tag Team Champions. English finished the "12 days of Rusev" song. It was great. When English finished, he tried to do an encore, but was cut off.
Analysis: English is so great at that. The crowd was chanting along. Rusev is going to be a face soon because of this.
The team of Shelton Benjamin and Chad Gable made their entrance. The New Day trio entered as well.
The Usos did a promo. Their 12 days of Christmas had Jimmy count down 12 to 1 and then Jey said "lock down" all twelve times. They welcomed us to the Uso penitentiary.
Smackdown Tag Team Championships: The Usos (Jimmy & Jey) vs. The New Day's Big E & Kofi Kingston (w/Xavier Woods) vs. Chad Gable & Shelton Benjamin vs. Rusev & Aiden English
Four men are legal in the match. The other four stand on the apron and can only tag in their partners. First pinfall or submission wins.
The action spilled out to the floor early with Big E launching Kingston over the top onto some dudes on that side of the ring. Jey nailed a dive over the top onto English and Big E on the floor. Jimmy Uso was on the top, so Benjamin hit a top rope overhead suplex for a two count as Big E made the save. Kingston and Big E did their unicorn stomp routine on Benjamin in the corner. Kingston with corner dropkicks on Benjamin and Jimmy, but Rusev decked Kingston with a superkick. Rusev sent Big E into the ring post. Fans chanted "Rusev Day" after Rusev got some nearfalls. There were multiple chinlocks at the same time. English and Rusev worked over Jimmy on one side of the ring while Benjamin worked over Kingston with a back body drop. Double knee attack by Benjamin and Gable on Kingston. There was a back kick by Kingston to knock down Gable. There was an argument between English and Gable. Jimmy nailed a kick to Gable that was intended for English. Kingston did his leaping double stomp to English that looked a bit sloppy, but got the job done.
Hot tags for Big E and Jey with Big E hitting a belly to belly suplex while Jey hit a Samoan Drop. Corner butt splash by Jey and Big E hit a splash for two for both of them. The Usos took control with superkicks for nearly everybody. Benjamin with a Powerbomb on one of the Usos. Gable with a Cloverleaf submission on another Uso. English with a face first sitout DDT on Benjamin on the floor. Rusev superkick on Gable. English nailed a sweet lifting sitout slam for a two count on Gable. Rusev tagged in with the Accolade submission. Crowd loved it. Big E grabbed Rusev, they went for Midnight Hour, but English shoved Kingston off the top. Rusev with a rollup on Big E. Rusev with a Matchka Kick (I need to remember to use that term for all Rusev superkicks) on Big E for a two count. Rusev slapped on the Accolade submission on Big E. When Big E tried to fight out of it, Rusev sat down in it more. Gable into the ring with a German Suplex on Rusev. Gable nailed a high angle German Suplex on English. Gable with a rolling German Suplex on Big E too. Wow that was great. Jimmy tagged in to save Jey. Two superkicks to Gable and Jey nailed a Superfly Splash for the pinfall win after 13 minutes.
Winners by pinfall: The Usos
Analysis: ***1/2 Great effort by all eight men. It was an exciting match. It was better than I thought it was going to be because I thought the rules of the match would hurt it, but they ended up having a lot of believable nearfalls in there. The crowd really wanted Rusev/English to win and they came the closest to winning a few times in there. Loved the spot with Gable throwing those German Suplexes on everybody in the ring. It looked like a rough landing for some of them, but I think they got through it okay. I'm not that surprised that The Usos won although I picked New Day to win since WWE loves booking title changes. Usos are the best team in WWE along with New Day, so I'm fine with either of them leaving with the gold.
The Usos celebrated with their titles while the others looked on.
Women's Title is up next. A video package aired to set it up.
The lumberjacks aka most of Smackdown's women's division entered. They all had their music play as they made their entrances. I went to bathroom because the timing was right. There's no Becky Lynch because she's in England filming the next Marine movie and is storyline injured.
Natalya entered as the challenger and former champion. Charlotte Flair made her entrance to a nice ovation.
Smackdown Women's Championship Lumberjack Match: Charlotte Flair vs. Natalya
The women at ringside are: Naomi, Lana, Tamina, Carmella (with Money in the Bank contract), Ruby Riott, Sarah Logan and Liv Morgan.
Charlotte kicked Natalya out of the ring early on, so Naomi kicked Natalya and rolled her into the ring. Natalya tossed Charlotte to the floor, so some of the heels worked over Charlotte and tossed her back into the ring. Charlotte got a nearfall, but Natalya came back by sending Charlotte face first into the turnbuckle. Clothesline by Natalya with Charlotte trying to bump to the floor, but she couldn't do it and Charlotte slowly went under the rope. Charlotte was sent back in the ring, so Natalya tossed Charlotte out again for the heels to work on Charlotte. Natalya slowed it down with a headlock. Natalya did her step on the back move followed by a running dropkick. Natalya slid outside the ring, so Carmella tossed her back in. Charlotte worked over Natalya with chops followed by a Flair strut. Charlotte with a backbreaker and she sent Natalya into the turnbuckle. Charlotte went up top, but Natalya pulled her off. Charlotte got a rollup followed by a boot to the head. When Charlotte went for her submission, Natalya kicked her out of the ring with Charlotte landing on Riott. The heel women battled on the floor, so Naomi went into the ring and hit a dive off the top to take most of them down. Charlotte sent Natalya into the ring. Tamina with a superkick to Charlotte that the ref didn't see because he was holding back Natalya. Sharpshooter by Natalya. Charlotte tried to crawl to the rope, but Natalya pulled her back to the middle of the ring. Charlotte crawled to the bottom rope to break the hold. Tamina, Lana and Charlotte pulled Charlotte to the floor. All the lumberjacks started brawling. Carmella grabbed the Money in the Bank briefcase and she went into the ring looking to cash in, but the other women attacked her. The women were still fighting on the other side of the ring. Charlotte went to the top rope and hit a moonsault to knock down the women even though it didn't hit most of them. No replay of that, of course.
Natalya avoided the moonsault by Charlotte, so she sent Charlotte into the ring post. Natalya sent Charlotte back into the ring. Natalya wanted the Sharpshooter, but Charlotte fought out of it and Charlotte slapped on the Figure Eight submission. Natalya tapped out quickly after to give Charlotte the submission win after 11 minutes.
Winner by submission: Charlotte Flair
Analysis: **1/2 It was okay, but they have had better matches together. I think this was hurt by the presence of the Lumberjacks because they got involved too much and took the spotlight from the wrestlers too much. The Sharpshooter spot was good because Charlotte sold it well and Natalya applied it perfectly. Good drama. The final sequence with the women brawling on the floor, then going in the ring and brawling on the other side was silly. No surprise that Charlotte got the win since she just won the title in the last month, so I can see her having a lengthy run for a few months at least.
Post match, Charlotte celebrated with her title and she held up the title on the ramp.
Natalya was interviewed in the ring. Natalya said she did nothing wrong. Natalya said that Charlotte used her family's name to cut corners. Natalya said she has given the WWE Universe some of the best matches the women in this company have ever seen and she's carried this entire division for ten years. She said all of you have treated her with nothing but disrespect. Natalya ranted about how people want to turn their back on her, so now she is turning her back on all of them. Natalya left the ring and broke down in tears as the fans booed her.
Analysis: Good heel promo blaming the fans for the loss. It was a heel acting like more of a heel after a loss. I don't know where the angle is going, but Natalya did well to show her frustrations.
Commercial aired for some WWE game I didn't pay attention to.
A video aired thanking us for supporting WWE Network while advertising their shows, which really aren't that many compared to the first couple of years.
The locker room of Jinder Mahal was shown with Dasha Fuentes there trying to interview him. The Singh Brothers talked instead because Mahal is getting ready. The Singh Brothers said that they are confident that Mahal will win back the WWE Title. Dasha asked if that meant they won't be at ringside and the Singhs said that we will have to watch to find out.
Talking Smack is on WWE Network after Clash of Champions with Renee Young hosting with Sam Roberts. Guests are Charlotte Flair and The Usos.
The Breezango duo of Fandango and Tyler Breeze made their entrance. The international announcers were shown: Portuguese, Russian, Japanese (hello Funaki), Hindi, French and Mandarin.
The Bludgeon Brothers duo of Harper and Rowan made their entrance. The song is good because it's so basic, yet catchy the more you hear it.
The Bludgeon Brothers (Harper & Rowan) vs. Breezango (Tyler Breeze & Fandango)
Harper decked Breeze with a punch. Rowan got the tag, Breeze kicked Rowan in the head and there was a double team kick to Rowan. Fandango tried to send Rowan into the post, but Rowan shoved him into the barricade. Clothesline by Harper on Breeze. Rowan nailed Fandango with a clothesline. Rowan sent Breeze face first into the corner of the ring apron. Back in the ring, double team move by the BB's with a sitout Powerbomb on Fandango. Double team lifting move into a slam on Fandango and Rowan covered to win after two minutes.
Winners by pinfall: The Bludgeon Brothers
Analysis: 1/2* Easy win as expected. The Bludgeon Brothers continue to look dominant. I want Breezango to get a serious push, but it won't be any time soon.
Post match, the Bludgeon Brothers said that the future holds more pain, more fair, the beginning of the end, the end of the beginning, then they said their names, Harper slapped Rowan and they said "The Bludgeon Brothers" together.
Analysis: These guys may be the next Tag Team Champions. They had some great matches with The Usos in the past.
This week on Raw: Brock Lesnar returns to Raw.
There was a Cricket Wireless commercial featuring Dolph Ziggler.
Kevin Owens and Sami Zayn were interviewed backstage by Dasha Fuentes. They said they know why Bryan made himself the second referee. Zayn said that Bryan is reasonable. Owens pointed out that Shane McMahon likes to screw over Kevin Owens like this past summer for the US Title. Owens claimed that Bryan knows this is A+ talent, so Bryan is making sure tonight is a fair fight. Owens said the Sami and Kevin Show isn't cancelled any time soon and Sami added that the "Yep movement" rages on. When Dasha asked what happens if they lose and are fired from WWE, they just walked away without answering.
Commercial aired for Royal Rumble on January 28. I want Sami Zayn or Shinsuke Nakamura to win. That would make me happy.
Video package aired to set up Owens/Zayn vs. Orton/Nakamura. I thought this would main event. It is not. It's the match that has the most interest.
Shane McMahon, the Smackdown Commissioner, made his entrance as the first referee. Daniel Bryan, the Smackdown General Manager, made his entrance as the second referee. Both guys received loud ovations with the crowd doing the "yes" chants for Bryan of course.
Shinsuke Nakamura made his entrance with the crowd humming along to the song. Randy Orton got a nice ovation for his entrance. I'm still getting used to Orton with hair.
Kevin Owens and Sami Zayn, my favorite tag team, made their entrance. Nice shot of a fan in the crowd with the "YEP" sign. They were booed mostly.
Shinsuke Nakamura & Randy Orton vs. Kevin Owens & Sami Zayn (Daniel Bryan & Shane McMahon are the referees)
Shane and Bryan called for the bell at the same time. Fans chanted "ole ole ole" for Zayn. Orton went for a cover on Zayn, so Shane and Bryan counted the pin at the same time, which was weird. Orton decked Zayn with an uppercut. Nakamura battled Zayn with the crowd chanting for both guys. Owens worked over Nakamura with punches and kicks, so Shane broke it up. Owens chopped Nakamura. Knee drop by Nakamura on Owens with both refs counting two. Shane's earpiece came out by accident, so he tossed it aside. Orton got a punch on Owens for a two count. Shane and Daniel each agreed to take half the ring as the ref. Orton was distracted, so Owens nailed a kick to the face. Zayn worked over Orton with chops. Owens tagged in and kept Orton in their corner with punches. Zayn back in with a chinlock on Orton. Owens back in with a senton splash for two. More quick tags from the heels as they worked over Orton. Belly to back suplex by Orton on Zayn to create some space.
Nakamura got the tag against Owens with Nakamura nailing a leaping kick to the face. Nakamura worked over with kicks to the chest followed by knees to the ribs. Nakamura with a running knee attack in the corner, kicks and a running knee lift in the corner. Two count by Nakamura with Shane counting the fall. Nakamura missed his attempt at a kick on Owens, but then he connected with the second foot. Nakamura took down Owens in the corner and slapped on a Triangle Choke submission in the middle of the ring with both refs checking. Bryan counted the pin with Nakamura's shoulders down, so Owens asked what he was doing. Owens with a superkick on Nakamura for two with Shane counting again. Zayn tagged in, punched Orton off the apron, Nakamura with a kick and Zayn came back with a Blue Thunder Bomb on Nakamura for two with Bryan counting the pin attempt. Owens tagged in with a senton splash to Nakamura's back with Orton breaking up the pin attempt. Zayn went after Orton with punches. Zayn dumped Orton to the floor. Owens went for a senton splash again, but Nakamura got his knees up to block it. Orton tagged in with clotheslines on Zayn followed by an overhead suplex. Zayn sent Orton throat first into the top rope. Zayn went up top, but Orton tripped him up to crotch him. Orton hit a huge superplex on Zayn. Owens pulled Orton out of the ring and Owens sent Orton into the steel steps. Nakamura sent Owens into the barricade. Zayn attacked Nakamura to stop him. The refs were on the floor telling the guys to stop while Zayn and Owens worked over Nakamura. Two announce tables were cleared off by the heels. Owens jumped off an announce table and hit a splash that put Nakamura through a table. Graves wondered if either referee will do anything.
Analysis: If you want to be picky, that should have been a countout for being out of the ring so long and putting a guy through a table could be a disqualification.
Back in the ring, Orton hit a powerslam on Zayn. Orton hit the draping DDT on Zayn. Orton set up for the RKO with Shane McMahon looking really excited about it. Orton hit the RKO. Shane was counting the pin, but Owens shoved Bryan and Bryan landed on Shane to stop the count. Shane yelled at Bryan about it. Orton got in Bryan's face because he was mad about it. Owens tried to attack Orton, but Orton hit a RKO on Owens. Zayn and Orton each tried rollups on eachother. Zayn got a rollup on Orton and Shane was counting the pin, but then he stopped counting after two. Bryan wondered why Shane stopped. Shane argued with Bryan about it. Bryan shoved Shane. They argued about it some more. Zayn got the ROLLUP OF DEATH~! on Orton and Bryan did the fast count to give Zayn the pinfall win over Orton. It went about 22 minutes.
Winners by pinfall: Kevin Owens and Sami Zayn
Analysis: **1/2 It was just an average match with a controversial ending. You would think a match with four talents as good as them would have a better match, but I thought it was average. The story was that Shane was going to screw Sami and Kevin because he stopped counting when Zayn got the pinfall, so Bryan got mad at Shane about that and Bryan made sure he was the one that decided the outcome of the match. It wasn't a heel turn by Bryan. It was more of an ending that was done to show that Bryan wants to do what was right for Smackdown like he said while Shane let his personal agenda get in the way. That was the biggest win by Zayn on the main roster. It was cheap, but big for him. The match would have benefited from some better nearfalls building up the key spots.
Post match, the announcers bickered about what happened. Owens and Zayn celebrated with "YEP" chants. Replays aired what happened. Owens and Zayn kept celebrating. Bryan just stared back at Shane. Bryan was not celebrating with Owens and Zayn while Shane was stunned by it.
A commercial aired for the Mixed Match Challenge show on Facebook that starts January 16.
The announcers talked about Mixed Match Challenge and the press it was receiving. They also talked about the ending of the previous match.
A video package aired to set up AJ Styles vs. Jinder Mahal for the WWE Championship.
Jinder Mahal made his entrance with the Singh Brothers at his side. He was booed. The carpet was in the ring for his entrance.
It was announced that whoever is WWE Champion will be on Talking Smack after Clash of Champions with Charlotte Flair and The Usos as the other guests.
AJ Styles, the WWE Champion, made his entrance. Good ovation for him as usual.
WWE Championship: AJ Styles vs. Jinder Mahal (w/Samir & Sunil Singh)
Styles worked on the leg of Mahal with a leg bar submission, but Mahal came back with a punch to the face. Mahal sent Styles rib first across the top rope leading to a hard bump to the floor by Styles. Mahal sent Styles ribs first into the barricade. Mahal whipped Styles into the barricade hard with Styles bumping over it. Hard bump by Styles. Back in the ring, Mahal kicked at the ribs of Styles to knock him out of the ring again. Mahal suplexed Styles ribs first onto the English announce table, which didn't break like it did earlier. They got that table replaced. Back in the ring, Mahal wrenched back on the neck of Styles while placing Styles in a headlock. Mahal applied a leg scissors to the ribs of Styles. When Styles tried to fight back, Mahal stopped it and whipped Styles ribs first into the turnbuckle. Mahal slapped on an abdominal stretch. Mahal kept working on the ribs. With Mahal jumping off the middle turnbuckle, Styles nailed a dropkick to the ribs that sent Mahal to the floor. Back in the ring, Styles with a forearm smash, but when he went for a springboard attack, Mahal tripped him up and Styles crashed into the top rope ribs first. Mahal picked up Styles and hit a gut buster (knee to the ribs) for a two count. Styles fought back with punches, kicks, a clothesline and a running forearm.
Styles nailed a running clothesline on Mahal in the corner. Styles failed at doing a lift attempt, so he tossed Mahal into the ropes and hit an ushigoroshi neckbreaker. Mahal drove Styles into the ribs and hit a shoulder tackle. Mahal launched Styles into the air leading to a cover for a two count. Styles avoided a back elbow leading to a Northern Lights Suplex for Styles for a two count. Mahal blocked a forearm attempt. Mahal picked up Styles and hit a Shellshock slam like Ryback for a two count. Styles avoided the Khallas attempt leading to a Pele Kick. Mahal drove Styles to the corner and tossed him across the ring when styles went for a DDT. Mahal nailed a running kick to the head of Styles for a two count. Mahal tried to do The Khallas off the ropes, but Styles slipped out of the attempt and nailed a Pele Kick to the head. Styles pulled Mahal off the turnbuckle to put him down. Styles hit the Springboard 450 Splash. Styles couldn't cover right away, so the Singh Brothers grabbed Mahal's legs. Styles nailed Sunil with a forearm and a Styles Clash for Samir on the floor. Ouch. Styles back in the ring with a forearm attempt, but Mahal avoided it and hit a knee to the back. Mahal hit The Khallas for a two count as Styles got his right shoulder up.
Mahal was frustrated. The fans chanted "AJ Styles" in support of the champ. Mahal teased a Styles Clash, but Styles flipped out of it and applied the Calf Crusher submission. Crowd was going wild for it. Mahal had a tough time getting to the ropes, so Style rolled him to the middle of the ring and Styles had the Calf Crusher locked in. Mahal tapped out to give Styles the win. It went 22 minutes.
Winner by submission: AJ Styles
Analysis: *** It was a long match with Mahal working over Styles' ribs for most of it. Styles worked over the left leg of Mahal early on, then they went away from it and it factored into the finish since he used the Calf Crusher. Styles was great at selling everything the whole match because he made Mahal look like a powerful top heel that caused a lot of damage to him. Styles ability in the ring is unmatched in WWE and he showed it again. Mahal did fine for the most part, but the crowd was quiet for a lot of the match. The fans got into it by the end, though, so that's what matters. The last five minutes were very good. No surprise that Styles won. That's the right decision. I thought their title change match in Manchester on Smackdown last month was a bit better than this, but this was still a solid title match.
Styles celebrated with the WWE Championship.
Replays aired of the key spots in the match.
Styles held up the WWE Championship proudly while the crowd cheered and Mahal was selling the left leg injury on the floor. Styles celebrated some more as the show went off the air.
Analysis: I think that's the end of Mahal as a main eventer. At least for now. I can't say I'm sad about that.
This event had a run time of 2 hours, 47 minutes.
Five Stars of the Show
AJ Styles
The Usos
Dolph Ziggler
Bobby Roode
Rusev/Aiden English
Final Thoughts
It gets a 5 out of 10 from me.
This was a boring show that was one of the worst PPVs of the year as you can see from my table below. There wasn't a lot of interesting stuff from a story perspective other than Bryan's fast count and even that took place after a match that was disappointing. The rest of it was mostly predictable. There just wasn't a lot of excitement during Clash of Champions. If you missed it, you really didn't miss a whole lot.
WWE PPV Rankings 2017 (Scores on the 1-10 scale)
Royal Rumble – 8
Survivor Series – 7.5
No Mercy – 7.5
Great Balls of Fire – 7.5
Hell in a Cell – 7
SummerSlam – 7
Backlash – 6.5
WrestleMania 33 – 6.5
Extreme Rules – 6
Payback – 6
Clash of Champions – 5
Fastlane – 5
Battleground – 4
———
Thanks for reading this review. My contact info is below. I'll be back during the week with Raw and Smackdown reviews as usual.
Email: mrjohncanton@gmail.com
Twitter: @johnreport