WWE Raw News: Lynch/Flair vs. Bayley/Banks, Steve Austin, King of the Ring, Styles vs. Alexander, More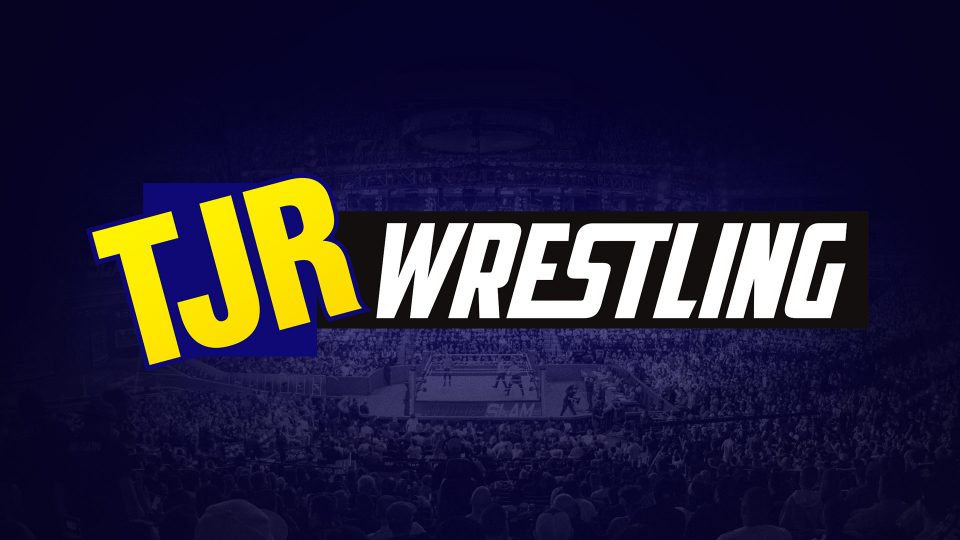 It's a big Monday night Raw on September 9th and it's obvious that WWE sees it that way because they are loading up to make it a big show. The reason for that is because Raw (and Smackdown) is live from Madison Square Garden in New York City for the first time in nearly ten years. It is also the first Raw going up against the NFL's Monday Night Football, who has two games on ESPN on Monday. That's going to hurt the Raw audience for sure, but a strong card might help Raw.
A huge women's tag team match was announced this afternoon with Raw Women's Champion Becky Lynch teaming up with longtime rival Charlotte Flair to take on Smackdown Women's Champion Bayley and Sasha Banks. They are known as WWE's Four Horsewomen after they started in NXT together earlier in the decade and all four of them have had a lot of success on the main roster in the last four years. They are considered the leaders of the WWE Women's Evolution that we always hear about.
As we reported on Wednesday, WWE will also feature Lynch, Flair, Bayley and Banks in the WWE 2k20 video game that will cover the biggest moments of their careers.
This Monday's Raw is the go-home Raw for Clash of Champions on September 15. At Clash of Champions, Lynch will defend her title against Banks and Bayley will defend her title against Flair.
Is it too early to do this match? Maybe, but it's MSG and I think WWE wants to promote some big matches, so having their top four women in a tag team match will get a lot of attention. There are also blurred lines about faces and heels. We know Lynch is a face, we know Banks is a heel, but Bayley might be a heel now too and Flair could be going back face because she was attacked by Bayley and Banks on Smackdown. There are a lot of ways this can go.
Who wins? I think Banks should get a pinfall win to continue to her momentum. Even if it's cheap, Banks could use the big victory.
* It was announced last week that "Stone Cold" Steve Austin will be on Raw to moderate the Seth Rollins and Braun Strowman contract signing segment after the attempt to sign the contracts last week was interrupted by The OC.
Austin's presence has already been a help in terms of ticket sales and there's no doubt the crowd will come alive when the Texas Rattlesnake is on the show.
Something that can only be considered a rumor for now is that maybe Bray Wyatt will attack Austin since Wyatt is getting the next Universal Title shot at Hell in a Cell next month. If Wyatt as The Fiend gave Austin the mandible claw it would be a huge moment.
* The King of the Ring semifinals will take place with Ricochet facing Samoa Joe and Baron Corbin in a triple threat. The winner moves on to the King of the Ring finals at Clash of Champions.
My prediction is that Ricochet will win this match and go on to win the King of the Ring finals as well. However, there was a brief Samoa Joe segment with Chad Gable on Smackdown last week, so if Joe wins then maybe he'll face Gable in the finals. I think Ricochet vs. Elias is the most likely finals, but I admit that my predictions have been off for most of the tournament.
* AJ Styles will face Cedric Alexander in non-title match. This was set up after Styles and his buddies in The OC (Luke Gallows and Karl Anderson) attacked Alexander backstage on Raw.
Styles currently has no announced opponent for Clash of Champions, but it could definitely be Alexander. If this follows the usual WWE booking pattern, then Alexander might beat Styles in this non-title match to set up a US Title match at Clash of Champions on September 15. I'll go with Alexander winning to set up the US Title match at Clash of Champions.
* Rey Mysterio is back in action after nearly one month off and getting some treatment for his body. Mysterio teased his retirement, then his son Dominick convinced him to keep going and now Mysterio is as motivated than ever. Mysterio will face Gran Metalik, who is usually only on 205 Live, but I think WWE wanted to put Mysterio against an opponent that could match him in terms of aerial moves. They should have a very good match as long as they get some time.
I think Mysterio will win with WWE wanting to give him a solid midcard push.
Here's a summary of what WWE has advertised for Raw:
* Steve Austin will moderate the Clash of Champions Universal Title match contract signing between Seth Rollins and Braun Strowman
* King of the Ring Semifinals: Samoa Joe vs. Baron Corbin vs. Ricochet
* Charlotte Flair and Becky Lynch vs. Sasha Banks and Bayley
* AJ Styles vs. Cedric Alexander in a non-title match.
* Rey Mysterio vs. Gran Metalik
Four matches plus a Steve Austin segment for Raw. That sounds pretty big. Here's hoping for a great show from MSG on Monday night.