News from All Elite Wrestling's "Double or Nothing" Rally, Chris Jericho and Neville/Pac Appear (VIDEO)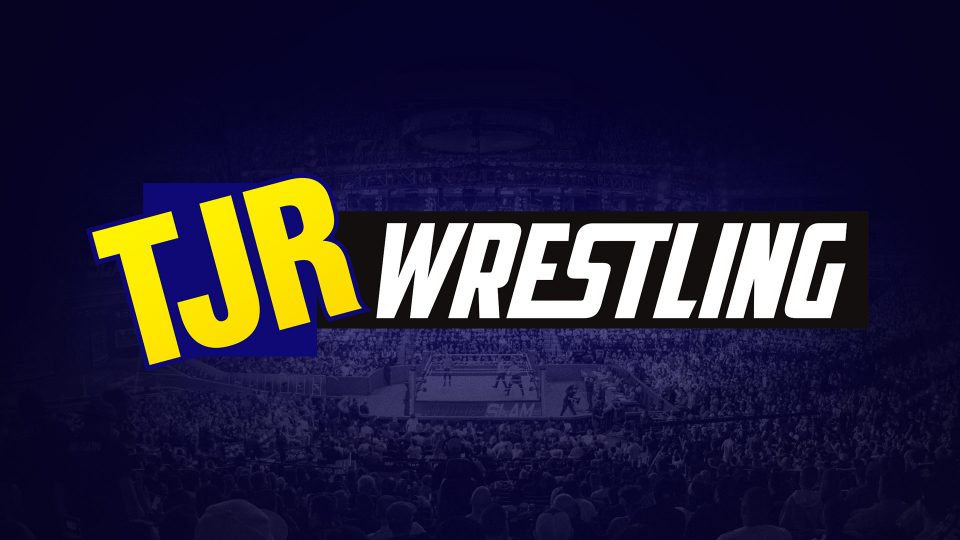 Here are some news and notes from the All Elite Wrestling "Double or Nothing" Rally that was held in Jacksonville, Florida this afternoon. The company's owners are Shahid Khan and his son Tony Khan. They are owners of the NFL's Jacksonville Jaguars, so that's why this event was held there.
The video of the rally is available at the bottom of the post, but here are the key notes with some clips too.
The hosts for the rally were Alex Marvez and Conrad Thompson.
The So Cal Uncensored trio of Christopher Daniels, Frankie Kazarian and Scorpio Sky were the first wrestlers to appear. They are signed.
Cody (Rhodes), who is an Executive Vice President of AEW, spoke about how great it felt at All In back in September and they wanted to continue that momentum. Cody talked about how wins and losses will matter more than ever before. Cody stressed that the fans come first.
The Young Bucks duo of Matt and Nick Jackson spoke to the crowd. They are also Executive Vice Presidents of the company. Matt talked about how they were approached by the Khan family Matt said that they didn't care what your gender is because if you're an elite wrestler, they want you to work at AEW.
Matt Jackson spoke about how there are wrestlers in China called OWE and they are going to bring in that group to AEW. He said they'll highlight them and give them a spotlight.
Nick Jackson announced that they are running the show "Double or Nothing" on May 25th at the MGM Grand Arena in Las Vegas, Nevada.
Breaking News: #DoubleOrNothing takes place May 25th LIVE at the @MGMGrand in LAS VEGAS pic.twitter.com/kCcRqFHIW5

— All Elite Wrestling (@AEW) January 8, 2019
Brandi Rhodes (Cody's wife) was introduced as the Chief Brand Officer of AEW. She said there will be a women's division in AEW. She claimed that women will be paid equally as the men.
Britt Baker was introduced as the first women's wrestler they have signed. Britt mentioned she was a wrestler and a dentist.
Conrad was back on the stage and was interrupted by Maxwell Jacob Friedman aka MJF. MJF cut a generic heel promo wearing a scarf, so he clearly has watched famous heels on television.
Joey Janela showed up with a crutch and hit MJF in the back with it. Joey and his girlfriend Penelope Ford announced that they are joining AEW as well.
Adam Page talked about how this was the best first day on a job that he ever had. He talked about how they don't have a corporate overlord to answer to. He said his goal is to be the first All Elite Wrestling Champion.
That's when Pac showed up. The former Neville in WWE was in his wrestling gear and he got in Page's face. Pac said that he was already a champion and Page couldn't even lace his boots. It looks like that could be one of the first feuds in the company.
Cody announced that their second show will be in Jacksonville (he didn't say when) and that a percentage of the gate will go to victims of gun violence.
Chris Jericho showed up as a surprise or maybe it was expected depending on who you ask. One of his Fozzy songs played as Jericho walked to the stage. That drew a huge response from the crowd that was there because Jericho's the biggest star that appeared.
Jericho: "I am Chris Jericho and I am all in with All Elite Wrestling. I am here with AEW. I'm not here for the money, I've already got the money. I'm here because I believe in doing something different, I believe in doing something new. It's what I've always done my entire career. I'm a maverick, I'm an outlaw, I'm a pariah…I'm Chris Jericho, baby!"
Jericho said that this is the day that AEW begins. Jericho said that May 25th in Vegas, he'll be at Double or Nothing. He added that he's not there to just change the world and neither is AEW. They are going to change the whole universe.
"I am CHRIS JERICHO (@IAmJericho ) and I am #ALLIN with @AEWrestling " #AEW#DoubleOrNothing Rally pic.twitter.com/Wf9EYQHyfw

— All Elite Wrestling (@AEW) January 8, 2019
Analysis: There are still a lot of questions about this promotion like if they are going to get a TV deal in the US and if so, where? We don't know that yet. I think the two big things is that they announced the Double or Nothing show in May in Vegas, so that gives them a lot of time to keep building up the excitement. The other big news is Chris Jericho signing with the company. I expected that to happen, but it wasn't announced. Kenny Omega is likely going to end up here as well, but he can't leave New Japan until the end of the month, so that will probably be announced in February.
The line by Brandi about women wrestlers getting paid the same as the men sounds nice, but it depends on the person obviously. Chris Jericho or Kenny Omega are going to get paid way more than others. If we're talking about lower card wrestlers getting paid around the same that's fine.
I wish AEW the best and hope they succeed. They have a lot of talent there already, but it's still early, so it's hard to know what it will become in the weeks, months and years ahead.
EXCLUSIVE: Chris Jericho (@IamJericho) is Officially signed to @AEWrestling #AEW#AEWRallypic.twitter.com/In6Nc96am5

— All Elite Wrestling (@AEW) January 9, 2019