AJ Styles Comments on Vince McMahon's Advice When AJ Got to WWE, Wanting to Wrestle The Undertaker Again, More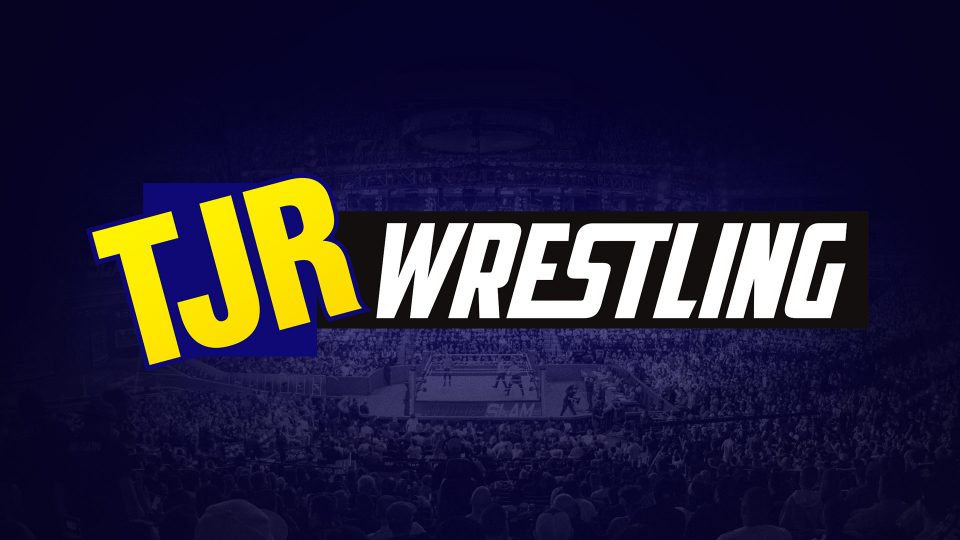 AJ Styles was recently moved to WWE Smackdown from Raw in a move that put Styles back on the blue brand. While Styles was part of the Smackdown brand, he was the WWE Champion for 511 days and now he's in the finals of the Intercontinental Title tournament against Daniel Bryan. They already taped the match that was reportedly "outstanding" and we'll get to see it on June 12. Recently, Styles was a guest on the After the Bell podcast that's hosted by Corey Graves and Styles covered a lot of topics. Here are some comments from Styles with thanks to WrestlingInc for the transcript.
During the conversation, Styles spoke about how a talk with WWE Chairman Vince McMahon helped him adjust to the WWE style when he signed in 2016.
"When I had my first match I think it was against Curtis Axel, and he had a couple other guys with him — Vince brought me to the back and he said, 'I've got guys who can do what you do. I've got guys that can do that. I've got guys who can do what you did out there. What I need, I need this pitbull — that's what I need!'"

"I was like, 'Oh, I know that guy! I was trying to be what I thought a babyface is supposed to be in WWE.' When he told me that now it was like 'Okay I can be this guy who just wants to eat freaking people alive.' When he told me that, now I was like, 'Okay, I can be this guy who just wants to eat freaking people alive.' It got to a point where, I think it was a make-or-break when it was Miz TV on RAW I think it was. It could've been SmackDown, who knows?"

"A couple guys came up to me and said, 'listen, you gotta put it on. Like you gotta put it on him.' I was like, 'what?' Of course, I go out there, and I'm just super intense and doing it. I didn't get him with any shots or anything. I wasn't gonna do that, but what they wanted to see was that intensity. I think that's what changed everything."
Styles talked about why his WrestleMania 33 match in 2017 with Shinsuke Nakamura was not the classic match that a lot of people hoped it would be.
"Expectations are way too high. I know Nakamura [thought so] too because no matter what we would have done in that match, the expectations were way too high. Here's what a lot of people don't understand. Crowd, fans, the WWE Universe, New Japan and all that stuff, their fans are everything. They're everything. They set the tone on what is a great match."

"It's how they respond to it, and in Japan, they're so respectful. When they do respond, it's huge. Wow, this is such an amazing match, but had that same match been done in a WWE ring without the same response, it's not going to be declared as that great of a match. Fans are everything. They dictate a great match. It's just the reality and the truth of the whole thing, and a lot of people don't understand. The expectations, they were so high because what we did at Wrestle Kingdom. I was like, 'oh man.' I still think it was a great match."
Styles also spoke about how important the fan reactions to matches are while mentioning how great the crowds were for matches that he had with John Cena.
"I mean you look at Rock and Hogan (at WrestleMania 18 in 2002). I went and watched that back. It wasn't that crazy of a match at all, but the reaction that the fans had. It was just a classic because of that. I'll be the first guy to tell you that I learned just as much as anybody in a WWE ring from the response of crowd. The opportunity to be in the ring with John Cena. This guy has one of the best ears for how a reaction needs to be moved around. It's just amazing, and you need that. The ring rust is real is basically what I'm trying to say."
Styles made it clear that he wants to face The Undertaker again, especially when the fans are back at WWE shows.
"The match that I want to have The Undertaker if there's still an opportunity to have another one, is for everybody, fans just going nuts."
At this year's WrestleMania, Styles lost to The Undertaker in a Boneyard Match that was praised a lot for being very creative and fun to watch.
"Not only did I have the opportunity to wrestle The Undertaker at WrestleMania but we were set up to do something different and that different could be good, could be bad. We're going to find out. It was fun while we were doing it, but I'm still like, 'oh man, I only hope this works,' because I'm not sure how people are going to feel about these cinematic matches. The New Day and the Wyatt Family had done one, and I loved it. I thought it was cool. Everything about it was cool, but I didn't hear a ton about it after it was done, whether it was liked or hated. So I didn't know what to expect from me and Undertaker and this Boneyard Match."

"So many people on my stream on Mixer, we were doing this and they were like, 'hey, what's that Boneyard Match?' I go listen, I got it. It's whatever you think a Boneyard Match and it's exactly what it is. That's the way I left it. Whatever you think it is is exactly what it is. That way most of the the ideas that they had were pretty much true."
The conversation also included Styles talking about his good friend Luke Gallows and Karl Anderson getting released from WWE earlier this year. Styles also talked about being part of Smackdown again and facing some new opponents, including Otis! It's true.
I recommend checking it out because they covered a lot and Styles was well-spoken as usual. Listen to it at your favorite places to listen to a podcast or use the player that I put in below.