WWE Universal Champion Brock Lesnar Appears at UFC 226, Expected to Fight Daniel Cormier for UFC Heavyweight Title (VIDEO)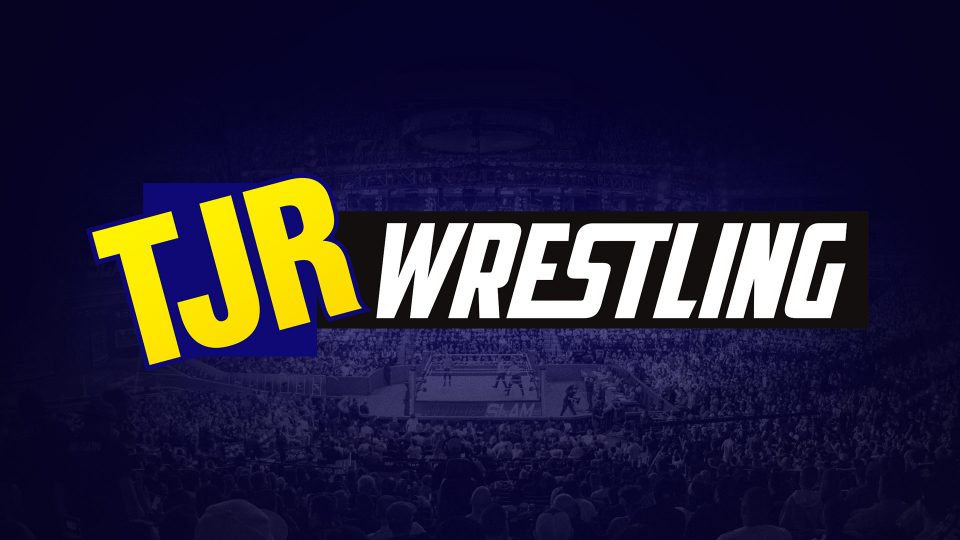 Brock Lesnar, the current WWE Universal Champion on the Raw brand that hasn't appeared on WWE television since late April, made an appearance at UFC 226 last night in Las Vegas. Lesnar was sitting ringside for the UFC Heavyweight Title fight between champion Stipe Miocic and challenger Daniel Cormier, who was also the UFC Light Heavyweight Championship. Cormier won the fight at 4:38 of the first round. It was a bit of a surprise, but both guys have been elite fighters in UFC for a while, so it would be silly to call it a major upset.
Lesnar's last fight in the UFC was two years ago when he beat Mark Hunt, but it was also controversial because Lesnar failed a drug test that was revealed after the fight. Lesnar retired from UFC after that, but as is usually the case with Lesnar, he changed his mind and wanted to fight again in UFC. In order for Lesnar to fight Cormier, he had to go back in the USADA drug testing pool, which he apparently has done recently according to MMA Fighting.
Here's more info on the drug testing process in UFC courtesy of MMA Fighting:
Per the UFC anti-doping policy, when a fighter under suspension retires, that suspension remains frozen until a fighter re-enters the drug-testing pool. Lesnar formally retired about six months into his one-year suspension, which was the result of his testing positive for the banned substance clomiphene in multiple drug tests in relation to UFC 200 in July 2016.

The USADA spokesperson was not able to go into detail as to what Lesnar has done so far regarding beginning the process. MMA Fighting tracked down Lesnar backstage at T-Mobile Arena as he was leaving the building Saturday and he ignored questions about being back in the drug-testing pool.
What we don't know is when Lesnar may challenge Cormier for the UFC Heavyweight Title, but Dana White said that Cormier will definitely fight Lesnar.
UFC may want Lesnar to fight Cormier on November 3 at Madison Square Garden in New York City at UFC 230, but that seems unlikely due to Lesnar not being in the drug testing pool for six months going into that fight. The December 29 UFC 232 event in Las Vegas could be where Lesnar faces Cormier because the last PPV of the year is typically one of the biggest shows of the year. It's also possible that they wait until early 2019 to do it. It's also worth pointing out that the 39-year-old Cormier plans to retire next year, so he only has two fights left in him and one of them may be a Light Heavyweight Title defense in November (based on previous comments from Cormier) before the Lesnar fight early next year.
We are a wrestling site here, so the question becomes when might Lesnar defend the Universal Title? Dave Meltzer reported on his Wrestling Observer radio show that Lesnar has one more WWE match on his current deal, which we assume is SummerSlam in Brooklyn on August 19. That could be where Roman Reigns finally beats Lesnar for the Universal Title, but it could also be Braun Strowman with a Money in the Bank cash-in because he seems like the better choice to become the next Universal Champion. At this point, it is anyone's guess as to what they might do.
You can watch Cormier's promo on Lesnar, the shove from Lesnar and Lesnar's comments in the video below. Lesnar's words were not very PG-like, but that's okay in UFC because they don't adhere to the PG guidelines that WWE does.
That just happened! @DC_MMA & @BrockLesnar come face-to-face at #UFC226! pic.twitter.com/JZgLC6goC2

— UFC Canada (@UFC_CA) July 8, 2018
Lesnar's UFC appearance was covered by WWE.com as well, who simply noted that Lesnar was at the show.
Following that incredible confrontation in the ring, Lesnar left without talking to the media while Cormier spoke about knowing Lesnar for a long time at his press conference. Here's a summary of Cormier's comments courtesy of MMAJunkie:
"Brock's got to be clean. I'm not going to fight him if he's not clean. We'll do USADA testing, and we'll do other testing. We'll do testing above USADA to make sure this man's clean, because I'm not going to fight him if he's cheating. I've done that on a number of occasions already (with others). I don't want to fight him if he's dirty, man. Do it the right way."

"I've known Brock since 1997. When he pushed me like that it was very odd. I was like, 'Yo!' I saw Marty Morgan out there. Last time I saw Marty I was like, 'Woah, I haven't seen Marty!' Last time I saw Marty, Brock was getting his face bashed in by Cain Velasquez. I was like, 'Marty, you guys are back.' They're back in the game. Brock and I wrestled in a 1998 junior college finals together. He was the heavyweight champ, then when he was at Minnesota I was at Oklahoma State, so we wrestled each other twice in duel meets. Not against each other, but the teams wrestled each other."

"Then when Brock was wrestling in WWE, he was always good to me and my family. We would go to the matches. He would take care of my kids. When you step in the octagon your emotions are raised a little bit. Brock pushed me, then (my coach) Rosendo pushed him. It was crazy, because Rosendo is like 5-foot-nothing. That's what my team does for me."
Here's a post fight interview that Cormier did with ESPN that you can watch below.
That's a wrap on the Lesnar return to UFC. We will remain a wrestling site that focuses on WWE content, but with Lesnar's run as the current Universal Champion, this is definitely a story worth covering considering what happened in Vegas at the UFC event.