Why Becky Lynch Should Beat Ronda Rousey at WWE Survivor Series and Raw's Unlucky Universal Title – by Mike Sanchez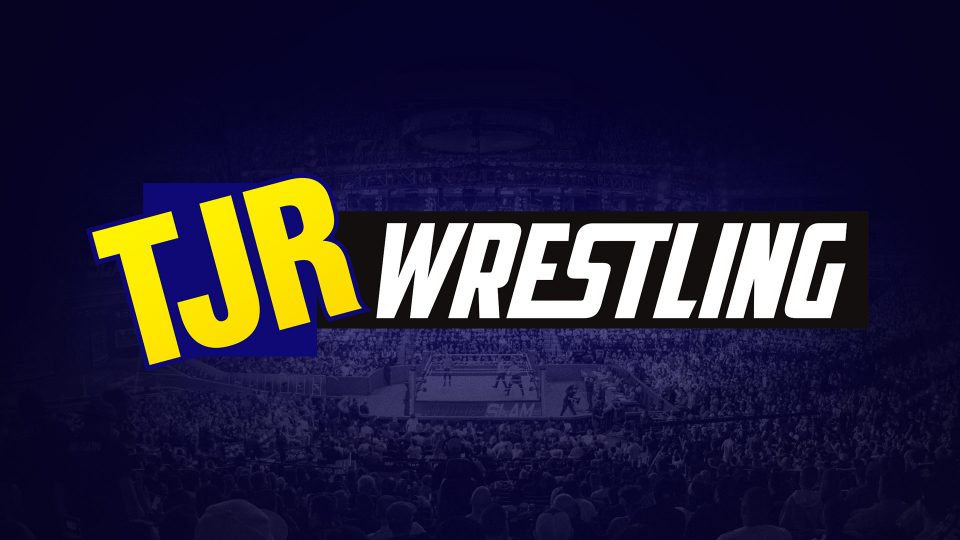 Sometimes WWE can be 'blink and you'll miss it', and I suppose that's the whole reason people watch every Raw, Smackdown Live, PPV, NXT and other programming when they can. There are other times when you can skip whole weeks of WWE and little would have changed while you were away. For me, I tend to watch Raw and Smackdown Live recorded (thank God for the fast forward button), and I catch every PPV either the day of the show or the day after. Living in the UK and being a WWE fan takes some commitment and definitely no early mornings on a Monday. I was working when the Crown Jewel event was live, so looked to Twitter (and John Canton's in-depth review) for updates. I find the whole idea of WWE promoting a no women allowed event right after the very successful Evolution PPV a tad hypocritical, but I don't make the big decisions in the biggest pro-wrestling company in the world, so my opinions matter little.
It was at Crown Jewel where Brock Lesnar recaptured the WWE Universal Heavyweight Title once more in a match where he pretty much squashed Braun Strowman after a cheap attack from Baron Corbin. Are we to be treated to another Lesnar run where his absences outnumber his appearances? Yeah, pretty much. I think since the debut of the new style red belt, it's been like an albatross around the neck of Raw. It simply hasn't been good to any champion. Let's take a look.
The Universal Championship was first won on August 21st, 2016 by Finn Balor at Summerslam. He held it for around 24 hours before having to vacate the title due to injury.
Kevin Owens was next up and held the title for an impressive 188 days before dropping it to that young up and comer, Bill Goldberg (sigh).
It was 28 days after that where Brock Lesnar captured the gold at Wrestlemania 33 and held it for 504 days – probably the most forgettable and depressing title run I've ever seen.
This bore-fest was changed to a boo-fest when Roman Reigns snatched the belt almost three months ago at SummerSlam and has sadly had to vacate the title.
Once again it finds itself around the waist of the most uninterested, absent, semi-active wrestler on the entire roster in Lesnar. Be honest, in just over two years, has this title elevated or benefited anyone who has won it? Poor Balor hasn't had a sniff and Owens is currently rehabbing after a serious surgery on his knees. Who knows if or when Roman will be back? It's so depressing. If I was Seth Rollins, I'd keep well away from the title picture. Braun probably dodged a bullet by losing to Brock. Would you want to win that title if you were on Raw's roster?
Away from Raw and over on the blue brand, the awesome Becky Lynch continues to impress. I'll be honest, I've always liked Becky since she came onto the main roster. She was different to every other woman in WWE and different is good in the wacky world of professional wrestling. Her recent match with Charlotte at Evolution was freakin' awesome and aside from Johnny Gargano vs Tommaso Ciampa at NXT Takeover, probably my favorite match of the year – maybe my favorite feud of the year.
Charlotte is taking a back seat while the darling of the Raw Women's Division, Ronda Rousey, steps up next to take on 'The Man' Becky Lynch at Survivor Series. Ronda has been equally as impressive since her Wrestlemania debut and has come on leaps and bounds in recent months. The fact that other pros speak so highly of her and the bond she's made with the other women in the locker room makes me wonder if she was born to do this.
The bookies and those in the know are predicting a Rousey victory at Survivor Series, and I find it hard to argue. Rousey has been great in her few matches, and though Nikki Bella got some offense in at their Evolution match, WWE are playing it smart in not having Rousey look totally invincible in the ring. Perhaps that is the lesson they learned from Asuka and her meteoric rise through NXT and onto Raw? It's all very well having the unstoppable force, but what if there's no immovable object for it to clash with? What if the biggest challenge the star faces is quickly dispatched? Do you stick with a dominating champion and hope that there's someone in the indies or in developmental that can be groomed to take center stage somewhere down the line? I think that's a backwards step in that it'll end badly by having a figurehead with no realistic challengers. Champions should look vulnerable and be made to work for the gold – like AJ Styles. To have a champion with little or no competition can lead to a boring product. cough Brock cough.
That's why I think Becky Lynch should beat Ronda at Survivor Series. Becky is a vulnerable champion who has lost in the past, but her story in recent months, her promos, her attitude and surge in popularity with fans shouldn't be slowed down one bit. I'm not saying Becky should take Ronda's place as the darling of WWE, far from it, but to have her beat Rousey would see her propelled into the upper echelon of women wrestlers and she fully deserves to be among the best. For Rousey, it could work long term, in that her straight path to being the Raw Women's Champion could be called into question and have her lose at a big PPV to a believable opponent won't do her any harm. In fact, it may see her character shift to become more ruthless and aggressive in her approach.
Whatever the outcome, I'm sure this will not be the last time these two women tussle. Perhaps if Becky triumphs, she can gloat about it right up to the inevitable rematch at Wrestlemania 2019. This match has 'Main Event' written all over it and should headline Survivor Series. I predict a split WWE Universe with a majority rooting for Becky. I'll be one of them.