The Dolph Ziggler Zone! By Hank McAllen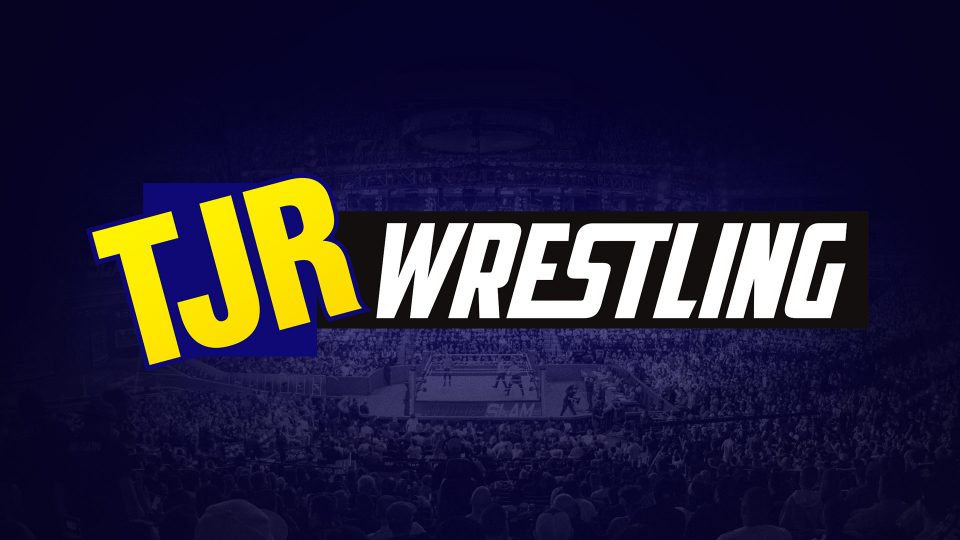 Some of you may remember the classic TV program "The Twilight Zone". Each week viewers saw intriguing stories with multiple plot turns that made for a roller coaster television experience. Wrestling fans have seen their own version of this program when it comes to one of the company's stars.
He's maybe one of the most charismatic and talented wrestlers we've seen over the past ten years, but also maybe one of the most frustrating to watch as well. Dolph Ziggler has been on the ultimate roller coaster ride career-wise in the WWE, and for the life of me I can't figure out why! The man has been a 2 time World Heavyweight Champion, 4 time Intercontinental Champion, 1 time United States Champion and the winner of the 2012 Money in the Bank. Impressive stats, but despite his success, I always get the impression that writers at WWE sit around a table and say, "Oh yeah, what should we do with Dolph?"
Let me start by saying I am a HUGE fan of Dolph's, and he's been one of my favorite wrestlers on the roster for quite some time. I'd put his Mr. Money In The Bank run of 2012/2013 against almost any major run anyone's had in the past 5 years. If you ever want to hear what a genuine crowd pop sounds like, check out when Dolph cashes in his briefcase against Alberto Del Rio on the RAW the night after WrestleMania 29. The crowd went NUTS!!! And just as we were expecting to see Dolph truly become one of the faces of the company, we entered the dimension not only of frustration but of injuries. A dimension into confusing story lines and getting buried against non-quality opponents. It is the dimension we call, The Dolph Ziggler Zone!
If you ever want to look at someone who has been patient and persistent in trying to climb the roster, you need to look no further than Ziggler. Nicholas Nemeth came to the WWE in 2005 with quite an amateur background as he set the Kent State University record for most career wins in the schools wrestling team's history. Over the next 3 plus years we saw Dolph shuffle back and forth between Ohio Valley Wrestling and the WWE main roster with multiple personas.
His first gig with WWE was with the character of Nicky, who was one of the annoying members of the Spirit Squad. Dolph was the only member of the team to stick around in WWE after that group imploded. We then saw him using his real name, Nick Nemeth, as the lackey caddy to Chavo Guerrero's horrible Kerwin White character. The character didn't last long though as after the untimely death of Eddie Guerrero, Chavo went back to his old persona and using his real name.
After a final repackaging of his character in OVW, we were introduced to Nemeth under his new persona of Dolph Ziggler in September of 2008. However, less than 30 days later he was suspended for 30 days for a violation of the WWE's Wellness Program. If your stomach still isn't in knots yet from the roller coaster ride, hang on because the ride just continues to be bumpy.
It wasn't until April 2009 that we saw Dolph finally start to become a mainstay on the main rosters. He did go through some growing pains though that included a feud with The Great Khali (yeah those two styles are perfect for each other). About six months into his time on the SmackDown roster we finally started to see what Dolph could do in the ring as he had a series of great matches with Rey Mysterio and John Morrison. Both of these men were the Intercontinental Champion when Dolph was feuding with them and their in ring styles meshed beautifully with Dolph's.
With Dolph still not tasting championship gold yet, the powers that be in WWE decided, "hey let's give him a manager!" Enter Vickie Guerrero. Whatever magic the self- proclaimed cougar had, it worked as Dolph won his very first Intercontinental Championship, which he held onto for a little over 5 months. Things began to get weird after he dropped the title though.
A couple of months after dropping the belt, Dolph's big WrestleMania moment ends up being in that VERY forgettable mixed tag team match where he paired with Lay Cool to face off against John Morrison, Trish Stratus and Snooki; a match that ultimately lead to the end of Morrison's WWE career. Then 2 weeks later Dolph was introduced by Vickie on Smackdown as a new and improved Dolph Ziggler who comes out with short brown hair that looked terrible. The hair was grown out and rebleached just a few weeks later. This was then followed by another up and down ride on the coaster with a US title run, a terrible pairing with Jack Swagger, a nice little run against CM Punk for a chance at the WWE Heavyweight title, and then only a short time later got buried in a horrible feud with Brodus Clay and Hornswoggle.
Things continued on this inconsistent path until Dolph won the Money in the Bank briefcase in 2012. It began the most memorable run of his career and the fan base became engrossed in his chase for both the WWE and World Heavyweight Championships. He had terrific feuds during his holding of the briefcase with the likes of Chris Jericho, Randy Orton and finally John Cena. It was during the Cena feud that Dolph became aligned with A.J. Lee. This occurred when Lee turned on Cena during a ladder match for Ziggler's MIB briefcase at the Tables, Ladders and Chairs PPV. I was in attendance that night and I can tell you the response Ziggler received from the crowd when he was announced that night was deafening.
The championship chase continued until that memorable Monday Night RAW the day after Wrestlemania 29 when Dolph cashed in on Alberto Del Rio to become the new World Heavyweight Champion. Finally Dolph is champ and will have a great, long run and be one of the top faces of the company, right? WRONG!!!
Sadly, shortly after Dolph won the title he suffered a very serious concussion keeping him out of action for a month and then subsequently losing the title back to Del Rio. Dolph's reign as Champion was a mere 69 days! Ever since then, I've always got the impression that the main office in Stamford has almost punished Dolph for getting legitimately hurt after they gave him the MIB run and subsequent title. It felt like they were mad at him for getting injured.
We've all seen, read and heard the frustrations from the fan base, and Dolph to a degree, of how he's been booked since that fateful concussion. Yeah there have been some IC title moments, but to be honest his feuds with Curtis Axel, Fandango, The Miz, Big E and Rusev have been nothing short of boring. The Rusev one was maybe the biggest waste of Dolph's talents as rather than focusing on the grappling talents of both wrestlers the writers seemed more concerned about getting Lana and Summer Rae over.
Now we see the Ziggler Zone is taking us back into a feud with John Cena based on a ridiculous story line playing out on Total Divas (Man I wish they'd get rid of that show). We also know that the only reason this is happening is so Cena can do a new TV show. We know the end result in this feud will be Ziggler winning the United States Championship. Let's see how long that reign lasts before the writers want to give Ryback another title. The only good thing I see with this Cena angle is it looks like the idea here is to flip Dolph into a heel again, which is when I think he's done his best work.
So what is Dolph Ziggler? During his up and down career, we've seen him dabble in comedy and movies, also an occasional TV appearance. I hope his frustrations with WWE management and writing team haven't made him start to look elsewhere outside the squared circle. I still think he has so much to offer as a MAJOR player on the main roster. How about when he defeats Cena for the US strap he goes on to have a solid developing feud with Kevin Owens which culminates in them meeting in a unification match at Wrestlemania 32? Or maybe we can see him use the belt to catapult him into a position to challenge Seth Rollins for the WWE title?
Whatever direction Dolph goes in, I can only hope he gets more matches with the likes of the aforementioned Rollins and Owens as well as the likes of Cesaro, Ambrose, Neville or maybe even an NXT call up ala Finn Balor. Sadly though I just get a feeling Dolph's in ring work will be wasted on the usual retread and repackaged suspects.