October 28th – On This Day In Wrestling History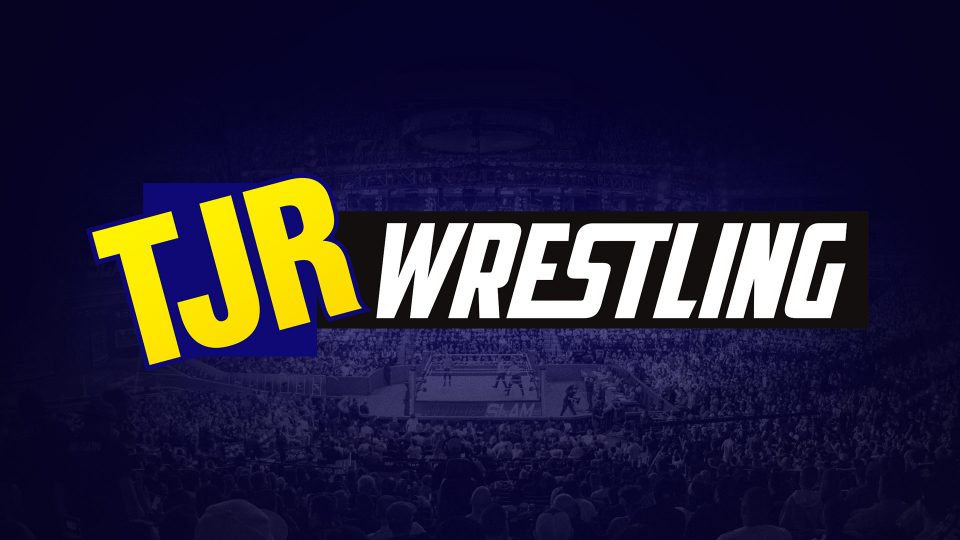 Our full On This Day In Wrestling History section can be found here.
1989 – WCW Halloween Havoc was held at the Civic Center in Philadelphia, Pennsylvania. The main event sees Ric Flair and Sting go against The Great Muta and Terry Funk in a Thunderdome cage match which can only be won when either Ole Anderson (for Flair/Sting) or Gary Hart (for Muta/Funk) throw in the towel on their team's behalf.
Additionally, the cage was 'electrified' to prevent interference and to stop anyone leaving. The match outcome is decided when Muta tries to attack guest referee Bruno Sammartino but gets knocked out of the ring by Bruno with a huge right hand. Gary Hart jumps up on the apron to object, so Ole attacks him causing Hart to launch his towel. Bruno takes that as a submission and Flair and Sting take the win.
2000 – Bret 'The Hitman' Hart officially announces he's retiring from wrestling. He was fired via FedEx by WCW due to their 'inactivity' clause in wrestlers contract. On his official website, Hart had said the following:
We are never prepared for what we expect.

It is with deep regret and sadness that I officially announce that my career as a professional wrestler is over…forever. Due to the severity of numerous concussions, I received in late December 1999 and early January 2000 as the reigning WCW World Champion my Doctors have advised me that any physical return to the ring would hold serious consequences for me.

So, after great deliberation is has become clear that it is best for me, my family and my fans that I say goodbye. I would like to thank every single wrestler I ever worked with. I wanted to thank my loyal fans all around the world. I owe you all for what I am. I never really worked for an honest wrestling promoter except my Dad who I especially want to thank.

Wrestling has been my life forever. I have been extremely fortunate in what I have achieved and what I have attained through wrestling. Wrestling will always be in my blood. I sincerely hope that I can impart some of the lessons I have learned to those now involved and to those on the way up. I hope that by doing so, the wrestling business will be a better business for the people that make it happen. The wrestlers.

Every hero becomes a bore at last.

Thank you

Bret 'Hitman' Hart
2000 – In the Budokan Hall, Tokyo, Japan, Genichiro Tenryu pinned Toshiaki Kawada to win the vacant All Japan Pro Wrestling Triple Crown championship.
2006 – In Chicago Ridge, Illinois, ROH Irresistible Forces takes place. The main event is a No-Disqualification non-title match between Samoa Joe and the ROH Champion Bryan Danielson. Samoa Joe gets the win after choking out Danielson with the referees belt, and earning himself a title match at a later date.
2007 – WWE Cyber Sunday PPV is in Washington DC and every match and/or stipulation is decided by public vote. C.M. Punk retains the ECW World Heavyweight Title against the Miz and MVP keeps hold of the WWE United States Championship after getting counted out against Kane. The main event sees World Heavyweight champion Batista defeat the Undertaker for the first time ever following the second of two huge Batista Bombs.
2012 – WWE Hell In A Cell PPV is in Atlanta, Georgia. The Big Show takes the World Heavyweight Championship from Sheamus via pinfall after two KO punches. In the main event C.M. Punk goes against the undefeated Ryback in a Hell In A Cell match. When Ryback has Punk up for his finishing move he's stopped by referee Brad Maddox, who hits Ryback between the legs with a low blow. A roll up by Punk and a quick 1-2-3 by the ref and Punk takes the win. An irrate Ryback destroys Maddox after the match before chasing Punk on top of the cage and delivering his Shell Shock finisher.
2014 – The Great Khali wrestled his final match in WWE as a full time roster member, losing to Rusev on SmackDown. Khali's only appearance in a match after this was as the 45th entrant in the Greatest Royal Rumble match in Saudi Arabia in 2017. He lasted under a minute in the match.
2018 – WWE held their first female only PPV, Evolution from the Nassau Veterans Memorial Coliseum in New York. The event marked the first ever PPV dedicated solely to female talent in WWE history. The main event of the show saw Ronda Rousey defend her Raw Women's Championship against Nikki Bella.
The show also Becky Lynch retain her SmackDown Championship against Charlotte Flair in a Last Woman Standing match. Shayna Baszler regained the NXT Women's Championship from Kairi Sane in the night's only title change. Hall of Famers Trish Stratus and Lita made a victorious return to WWE against Mickie James and Alicia Fox.
Notable Wrestling Personalities Born On This Day: