October 27th – On This Day In Wrestling History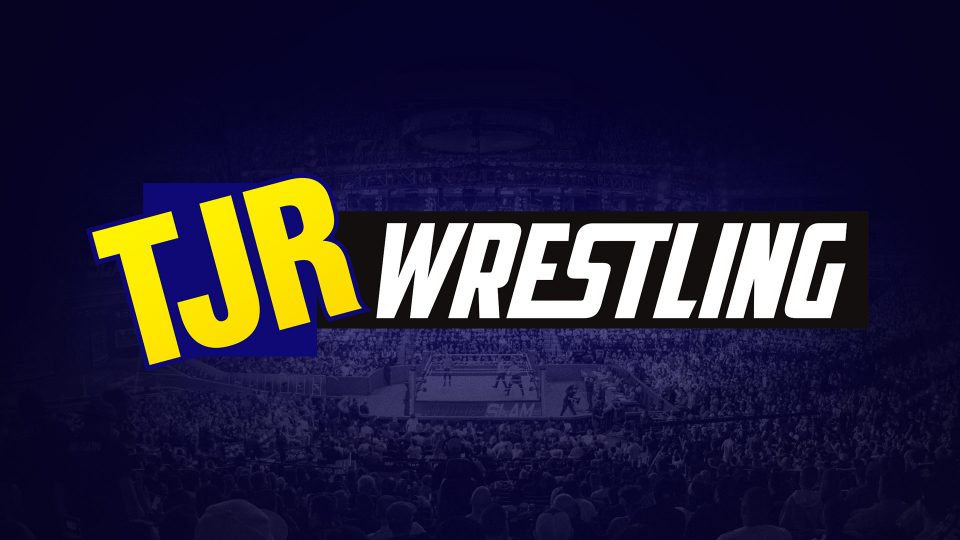 Our full On This Day In Wrestling History section can be found here.
1964 – 'Classy' Freddie Blassie and Mr. Moto defeated The Destroyer & Hard Boiled Haggerty to win the WWA Tag Team belts in Long Beach, California.
1977 – Dr. X and Ciclon Negro defeat the team of Porkchop Cash and Ray Candy for the Tri-State version of the NWA United States Tag Team Titles.
1990 – NWA Halloween Havoc took place at the UIC Pavilion in Chicago, Illinois. In the main event Sting defeated Sid Vicious to retain the NWA Heavyweight Championship. In a bizarre turn of events, Vicious originally won the match but it transpired he pinned a fake Sting. The real sting then won the restarted match.
1991 – WCW Halloween Havoc came from the UTC Arena in Chattanooga, Tennessee and the opening match was the now infamous Chamber of Horrors match, which turned out to be one of the worst matches ever held in WCW. The no disqualification, eight-man (4 vs. 4) match inside a cage could only be won by putting one of the opposing team member onto an electric chair and pulling the level to (kayfabe) send electricity through their body… The team of Sting, Scott and Rick Steiner and El Gigante went against Cactus Jack, Big Van Vader, Abdullah the Butcher and The Diamond Studd (Scott Hall.) The match was lost (no one won here, it's horrible) when Cactus Jack accidentally pulled the switch when his team member Abdullah was in the chair.
1992 – WWE taped the final Saturday Night's Main Event until 2006. All three titles were defended on the show with the headline news being the victory by Shawn Michaels over The British Bulldog to capture the Intercontinental Championship. His first title belt in WWE. In other matches, Bret 'Hitman' Hart successfully defended his WWF Championship against Papa Shango.
The third bout of the night saw The Ultimate Maniacs (The Ultimate Warrior and 'Macho Man' Randy Savage) face Money Inc (Ted DiBiase and IRS) for the WWF Tag Team Championships. The Ultimate Maniacs won by countout in what turned out to be Warrior's last televised WWE appearance until WrestleMania 12 in 1996. He and Savage were supposed to face Ric Flair and Razor Ramon at Survivor Series the following month but Warrior was fired for receiving illegal shipments of HGH and he was replaced in the match by Mr Perfect.
1993 – In Blackburn, England, WCW superstars Sid Vicious and Arn Anderson are involved in a serious incident when an earlier argument between the two wrestlers boils over in a hotel corridor. It started out as a 'scuffle' in the hotel bar but was carried on further when Vicious went to Anderson's hotel room and allegedly attacked Arn with part of a chair and so he defended himself with a pair of scissors which Sid then got hold of. Anderson was stabbed a total of 20 times, Vicious was stabbed four times. 2 Cold Scorpio broke up the fight, and was credited with saving Anderson's life. Vader was credited with saving Sid's life as one of the his four stab wounds was in his stomach which Vader plugged with his finger until help arrived. Vicious was fired by WCW and Anderson suspended. They've since made up.
1996 – WCW Halloween Havoc in Las Vegas. The main event saw Hollywood Hogan defeat Randy Savage to retain WCW World Heavyweight Title by pin fall, after an assist from The Giant (Paul Wight.) Following the match bagpipes filled the arena and Roddy Piper made his WCW debut to confront Hogan. Two title changes also took place on the card. Dean Malenko defeated Rey Mysterio Jr. to win the WCW Cruiserweight Championship and The Outsiders (Scott Hall and Kevin Nash) won their first WCW Tag Team Titles with a win over Harlem Heat (Booker T and Stevie Ray).
2003 – WWE Monday Night Raw was held in Fayetteville, North Carolina. After a low blow, Chris Jericho forced Rob Van Dam to tap out to the Walls of Jericho to become the new Intercontinental champion. Co-general manager Stone Cold Steve Austin came out and ordered an immediate rematch inside a steel cage. Van Dam reclaimed the belt less than 10 minutes later after escaping over the top of the cage to the floor.
2004 – Fergal Devitt (who would go on to be known as Finn Balor) defeated Dru Onyx to win the NWA British Commonwealth Heavyweight Title in Cardiff, Wales.
2008 – On an episode of Raw from Tucson, Arizona, CM Punk and Kofi Kingston defeated Cody Rhodes and Ted DiBiase Jr. to win the WWF World Tag Team Championship.
2009 – At a press conference in New York City it was announced that Hulk Hogan had signed with TNA Wrestling.
2013 – WWE Hell In A Cell PPV was held at the American Airlines Arena in Miami, Florida. John Cena pinned Alberto Del Rio to win the World Heavyweight Championship and the main event saw Randy Orton take on Daniel Bryan in a Hell in a Cell match to win the vacant WWE Championship, after special guest referee Shawn Michaels knocked down Bryan with Sweet Chin Music.
2018 – Day 1 of the ROH 'Sea of Honor' tournament took place aboard the Norwegian Jade cruise ship as part of 'Chris Jericho's Rock & Rager At Sea' cruise.
Notable Wrestling Personalities Born On This Day: