November 17th – On This Day In Wrestling History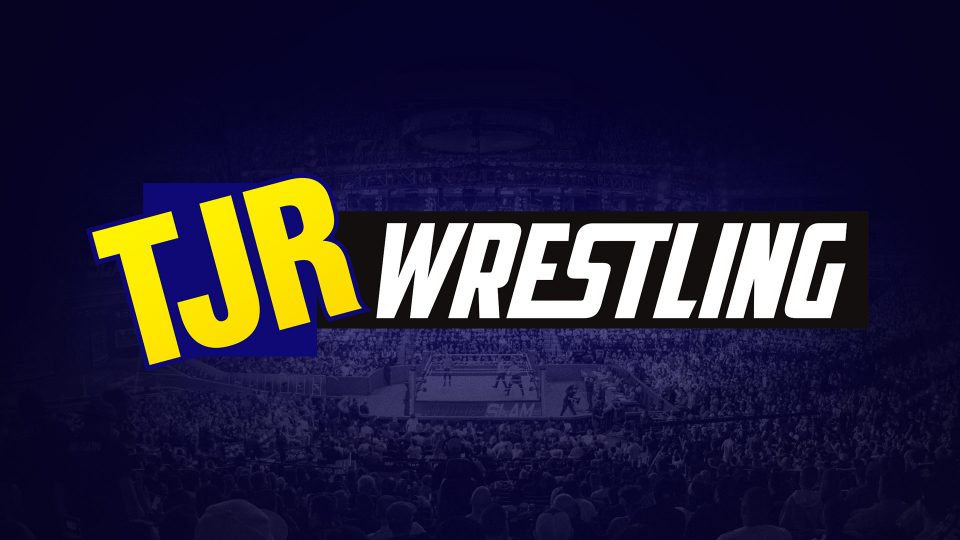 Our full On This Day In Wrestling History section can be found here.
1996 – WWF presented their Survivor Series from Madison Square Garden, New York. The show is remembered one of the most historically important in the history of WWE, most notably marking the television debut of Rocky Maivia (The Rock) who would become the sole survivor in his debut match. Later on the card, Bret 'Hitman' Hart wrestled his first match since WrestleMania 12, facing (and defeating) 'Stone Cold' Steve Austin for the first time. In the main event, Sycho Sid enjoyed surprising fan support as he defeated Shawn Michaels to win the WWF Championship.
1997 – WCW Monday Nitro was in Cincinnati, Ohio and in the opening segment the NWO introduced their newest member, Ravishing Rick Rude sporting his traditional moustache. An hour or so later WWF Monday Night Raw aired its pre-taped show from Ontario, Canada (700 miles away) and Ravishing Rick Rude was in the ring with a full beard. As it turns out, WWF officials thought they had extended Rude's contract but he had other ideas due to the Montreal Screwjob and jumped to WCW, becoming the only wrestler to appear on both shows on the same night. (That weekend he would ALSO appear on ECW Hardcore TV.)
1997 – On the same Raw show, Vince McMahon sat down with Jim Ross to talk about the Montreal Screwjob and gave his now famous "Bret screwed Bret" speech:
Some would say I screwed Bret Hart. Bret Hart would definitely tell you I screwed him. I look at it from a different standpoint. The referee didn't screw Bret Hart. Shawn Michaels certainly didn't screw Bret Hart. Nor did Vince McMahon screw Bret Hart. I truly believed that Bret Hart screwed Bret Hart. And he can look in the mirror, and know that.

…and as far is screwing Bret Hart is concerned, there's a time honored tradition in the wrestling business that when someone is leaving, that they show the right amount of respect to the WWF superstars –in this case– who helped make you that superstar. That you show the proper respect to the organization that helped you become who you are today. It's a time honored tradition, and Bret Hart did not want to honor that tradition. And that's something that I would have never ever expected from Bret, because he is known somewhat as a traditionalist in this business. It would have never crossed my mind that Bret would not have wanted to show the right amount of respect to the superstars who helped make him and the organization who helped make him what he is today. Nonetheless that was Bret's decision. Bret screwed Bret.
1998 – On Monday Night Raw, Gillberg (Duane Gill) defeated Christian to win the WWF Light Heavyweight Champion.
2002 – WWE Survivor Series returned to Madison Square Garden, New York, and was a night full of title changes.
Billy Kidman pinned Jamie Noble to take the WWE Cruiserweight Championship.
In a Hardcore match Victoria pinned Trish Stratus to win the WWE Women's Championship.
The Big Show became the first man to pin Brock Lesnar to win the WWE Championship in a match lasting just under four and a half minutes.
Los Guerreros (Eddie Guerrero and Chavo Guerrero) defeated Kurt Angle and Chris Benoit and the team of Edge and Rey Mysterio in a triple-threat elimination match to win the WWE Tag Team Championship.
In the first ever Elimination Chamber match Shawn Michaels defeated Triple H, Booker T, Rob Van Dam, Kane, and Chris Jericho become the World Heavyweight Champion.
2016 – On Monday Night Raw, Luke Harper won the WWE Intercontinental Championship with a win over Dolph Ziggler.
2018 – NXT War Games was held in the Staples Center, L.A. The show opened with Matt Riddle making his TakeOver debut, beating Kassius Ohno within a few seconds following a knee strike. The War Games match itself went for just over 45 minutes with the team of The War Raiders, Pete Dunne and Ricochet emerging victorious against The Undisputed Era (Adam Cole, Bobby Fish, Roderick Strong and Kyle O'Reilly).
2020 – On an episode of IMPACT Wrestling, The Rascalz competed in their final match for the company. Dezmond Xavier and Zachary Wentz would go on to join NXT as MSK.
Notable Wrestling Birthdays:
Mercedes Martinez (1980)