May 14th – On This Day In Wrestling History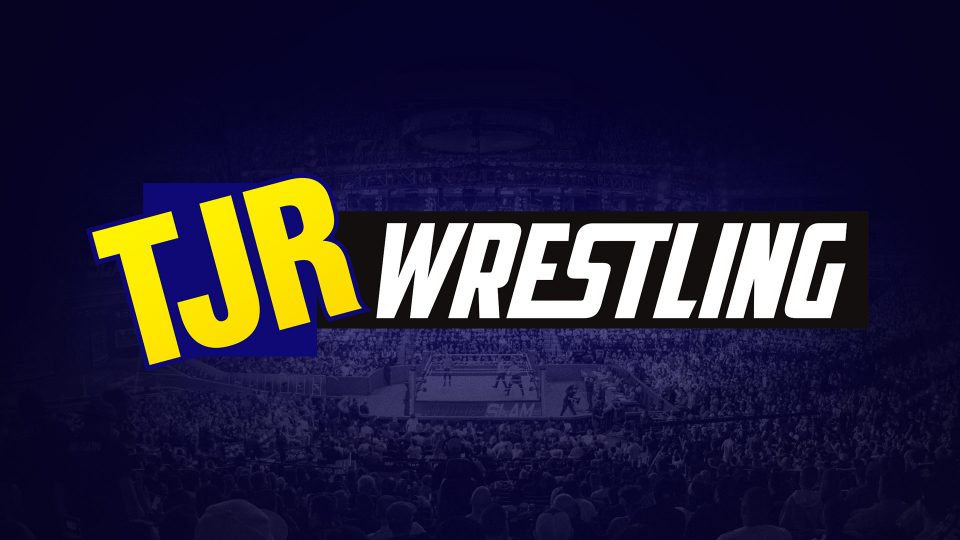 1990 – Ole Anderson replaced Ric Flair as head booker of WCW after Flair repeatedly clashed with executive vice-president Jim Herd.
1994 – ECW 'When Worlds Collide' took place at the ECW Arena in Philadelphia, Pennsylvania. In the main event, Sabu and Bobby Eaton defeated Terry Funk and Arn Anderson.
1995 – The very first WWF In Your House pay-per-view took place in Syracuse, New York. This event marked the start of WWE moving to a monthly PPV schedule. The In Your House series was originally created as a cut price, shorter (two hour) PPV offering in the months without one of the 'Big Five' events.
A competition was run in the lead up to this event where the WWF gave away a house as a prize in Orlando, Florida. Todd Pettengill and Stephaine Wiand showed footage of the home and later hand-picked one of the entries. They phoned Matt Pomposelli of Henderson, Nevada during the pay-per-view and told him that he and his family had won the vacant home.
In the main event of the show Diesel retained the WWF Championship by disqualification against Sycho Sid after a run-in from fellow Million Dollar Corporation member Tatanka. Diesel's originally booked opponent for this event was Shawn Michaels, however he was legitimately injured the night after Wrestlemania XI. Diesel also picked up an injury in this match, and required surgery on his right elbow. Also on the card, Bret Hart competed twice at the event scoring a victory over Hakushi in the opening televised match and losing to Jerry "The King" Lawler later on in the show. Also, Razor Ramon defeated Jeff Jarrett & The Roadie in 2-on-1 handicap match and Owen Hart & Yokozuna retained the WWF Tag Team titles against The Smoking Gunns. Mabel defeated Adam Bomb in a King of the Ring qualifying match.
1998 – ECW presented an event titled 'It Ain't Seinfeld from the Elks Lodge in Queens, New York. The event was notable as the night when Taz introduced the world to the FTW Championship, proclaiming himself as the champion.
2000 – At ECW Hardcore Heaven from Milwaukee, Wisconsin, Justin Credible retained the ECW World Heavyweight Championship against his former Impact Players partner Lance Storm in the main event. This was Storm's last ECW match before he left for ECW. Rhino also retained the ECW World TV Championship against The Sandman. Also Jerry Lynn pinned Rob Van Dam, Kid Kash defeated C.W. Anderson, Yoshihiro Tajiri beat Steve Carino. Also Super Nova & Chris Chetti defeated Angel & Tony DeVito, and Danny Doring & Amish Roadkill in a Three Way Dance.
2005 – In the main event of ROH Nowhere To Run from Chicago, CM Punk defeated Jimmy Rave to end their feud in a Steel Cage match. Also Austin Aires retained the ROH World Championship against Bryan Danielson, Matt Sydal defeated Ace Steel, Matt Stryker and The Masked Green Bay Superstar in a Four Corners Survival match. Als Nigel McGuiness defeated Colt Cabana, Homicide picked up a victory over Doug Williams, and Generation Next Roderick Strong & Jack Evans beat Alex Shelley & Delirious in a tag team match.
2006 – Christian Cage retained the NWA World Heavyweight Title against Abyss in a Full Metal Mayhem match in the main event of TNA Sacrifice from Orlando.
2007 – Shawn Michaels defeated Edge in the main event of WWE Raw from Hampton, Virginia.
2007 – Christopher Daniels defeated Raven in a First Blood match at the TNA Impact taping in Orlando. Also on the card, Kurt Angle defeated Rhino.
2011 – Cliff Compton defeated Mike Mondo for the OVW Heavyweight Title in a Brass Knuckles on A Pole Match in the main event of the OVW Saturday Night Special in Louisville, Kentucky.
2018 – Kevin Owens defeated Bobby Lashley & Elias in a Triple Threat main event on WWE Raw from the O2 Arena in London, England. Earlier in the tapings Seth Rollins retained the Intercontinental Championship against Owens in the opening match.
2021 – ECW mainstay New Jack passed away at the age of 58 due to a heart attack.
2021 – On a live edition of SmackDown from the WWE ThunderDome in Tampa, Florida, new Women's Tag Team Champions were crowned as Natalya and Tamina defeated Nia Jax and Shayna Baszler.
Notable Wrestling Birthdays:
Matt Cardona (1985)
Tommy Rogers (1961)
Dr. Death Steve Williams (1960)
Buddy Lee Parker (1960)
Vader (1955)
Robert Fuller (1951)
Butcher Vachon (1938)