March 8th – On This Day In Wrestling History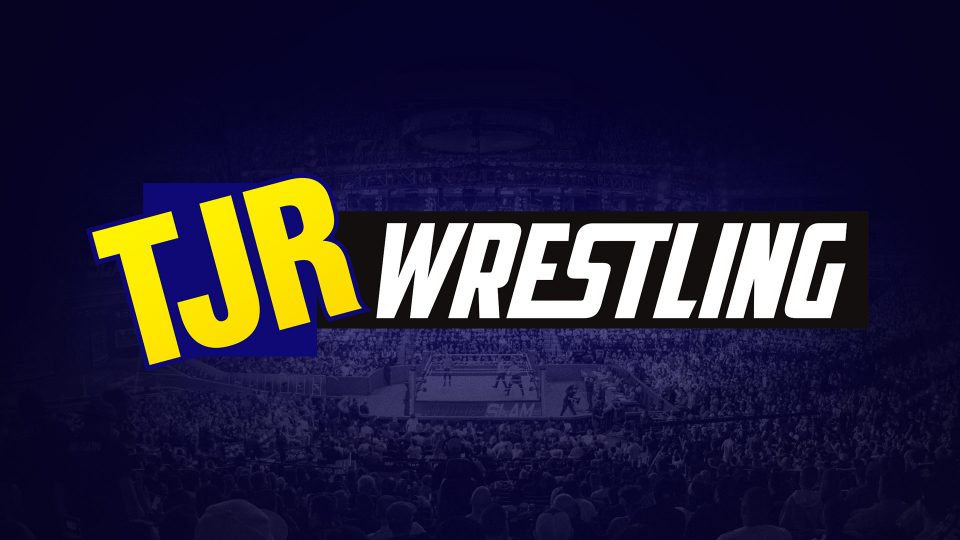 Our full On This Day In Wrestling History section can be found here.
1983 – Afa and Sika, The Wild Samoans, defeated Jules and Chief Jay Strongbow to win the WWF Tag Team Titles.
1987 – WWF held a Tag Team Tournament in East Rutherford, New Jersey. In the final match Bret Hart and Jim 'The Anvil' Neidhart were victorious over the team of Rick Martel and Tom Zenk.
1996 – Night One of ECW's 'Big Ass Extreme Bash' weekend was held at the Lost Battalion Hall in Queens, New York. On the show:
Kendo Nagasaki and Chris Michaels defeated Damien Stone and Joel Hartgood.
JT Smith defeated Hack Myers.
Chris Jericho defeated Cactus Jack by pinfall.
Taz defeated Mikey Whipwreck via submission.
The Eliminators (Perry Saturn and John Kronus) defeated The Pitbulls to retain the ECW World Tag Team Championship.
Juventud Guerrera defeated Rey Mysterio in a two-out-of-three falls match.
Big Titan defeated Judge Dredd.
2 Cold Scorpio retained the Television Championship after himself and Sabu fought to a 20 minute time limit draw.
Buh Buh Ray Dudley and Dances with Dudley defeated The Headhunters.
Raven defeated The Sandman in the main event to retain the ECW World Heavyweight Championship.
1999 – WCW Nitro is held in Worcester, Massachusetts. Kevin Nash at the time was in charge of booking the matches and the show and decided that for the first hour of a WRESTLING show there didn't need to be any actual… wrestling. Instead there was Ric Flair talking to Arn Anderson, Kevin Nash talking to Hulk Hogan, a Konnan rap video and a Lex Luger highlight reel among other segments. Thankfully in the second hour of the broadcast there were some matches shown, although the main event saw Ric Flair and Goldberg fight to No Contest Draw.
2008 – JAPW Caged Fury was held in Jersey City, New Jersey. On the show Kenny Omega defeated Low Ki to become the new JAPW Heavyweight Champion. The first of the nights cage matches saw Archadia retain the JAPW New Jersey State Title against Grim Reefer, then in the main event Hernandez and Homicide beat Samoa Joe and Teddy Hart in a Tag Team Cage match to keep hold of the JAPW Tag Team Titles.
2010 – On Monday Night RAW, Vince McMahon pinned John Cena in a 'No Disqualification Handicap Gauntlet' match. Cena not only had to face McMahon but also Batista, Drew McIntyre, Jack Swagger, Mark Henry, and Vladimir Kozlov too.
2010 – TNA IMPACT! is held in the IMPACT! Zone, Orlando, Florida and features the televised in ring returns of both Hulk Hogan (not wrestled since 2006) and Ric Flair (not since 2008.) On the show Rob Van Dam pinned Sting after just nine seconds, and The Beautiful People (Madison Rayne and Velvet Sky) defeated Angelina Love and Tara, and Sarita and Taylor Wilde in a triple threat tag team match to become the new TNA Knockouts Tag Team Champions. In the main event Abyss and Hulk Hogan defeated A.J. Styles and Ric Flair in a No Disqualification match.
2020 – WWE Elimination Chamber was held in Philadelphia, Pennsylvania. In a Tag Team Elimination Chamber match John Morrison and The Miz retained the WWE Tag Team belts. Cesaro, Sami Zayn, and Shinsuke Nakamura took on Braun Strowman in a handicap match with Zayn getting the pin, making him the new Intercontinental champion. In the main event Shayna Baszler was dominant in the women's Chamber match and eliminated every single one of the other competitors. (Asuka, Liv Morgan, Natalya, Ruby Riott, and Sarah Logan.). This was the last WWE PPV with fans in attendance before the COVID-19 pandemic forced all wrestling companies to put on their events without a live crowd.
Notable Wrestling Birthdays: