March 30th – On This Day In Wrestling History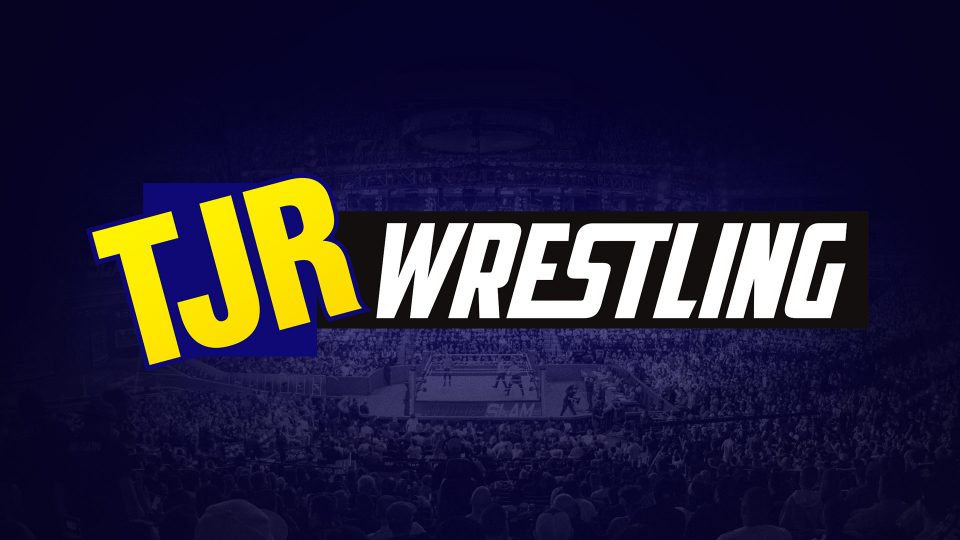 Our full On This Day In Wrestling History section can be found here.
1991 – WrestleFest, an event co-promoted by the WWF and Super World Of Sports, took place in the Tokyo Dome in Japan. In the main event, The Legion Of Doom (Hawk and Animal) defeated Hulk Hogan and Genichiro Tenryu by countout.
1998 – The night after WrestleMania XIV saw one of the most eventful 'Raw after WrestleMania' events in history. Following Shawn Michaels retirement after his loss to 'Stone Cold' Steve Austin the night before, Triple H took over D-Generation X, firstly adding a returning Sean Waltman (X-Pac) to the group who re-signed from WCW. The New Age Outlaws (Billy Gunn and Road Dogg) also joined the group after Triple H and Waltman helped them defeat Cactus Jack and Chainsaw Charlie in a cage match to win the WWF Tag Team Championships that had been vacated earlier in the night.
In other happenings, Farooq was kicked out of The Nation Of Domination by The Rock and the rest of the group. The New Midnight Express (Bodacious Bart and Bombastic Bob) beat The Headbangers (Mosh and Thrasher) to win the NWA World Tag Team Championships and the trio of Mens Teioh, Dick Togo and Sho Funaki, collectively known as Kaientai, debuted by beating down fellow countryman Taka Michinoku. Finally, a brand new WWF Championship design was presented to new champion Steve Austin to replace the long serving 'Winged Eagle' belt.
1998 – On WCW Monday Nitro, Chris Jericho defeated Marty Jannetty before running through his iconic 'Man of 1004 holds' promo.
1999 – On Raw is War from Uniondale, New York, Kane and X-Pac defeated Owen Hart and Jeff Jarrett to win the WWF Tag Team Championship.
2001 – It was officially announced via press release that the WWF had acquired their great rival, WCW, officially bringing an end to the 'Monday Night Wars'.
2003 – WrestleMania XIX took place at Safeco Field in Seattle, Washington. The event is considered one of the greatest WrestleManias of all time and was headlined by Brock Lesnar defeating Kurt Angle for the WWE Championship. The show featured an unprecedented number of main event level matches, most notably seeing The Rock defeat 'Stone Cold' Steve Austin in Austin's last ever match. The event saw the WrestleMania debuts of not just Lesnar but also John Cena (in a non-wrestling section).
Full results:
Matt Hardy defeated Rey Mysterio to retain the WWE Cruiserweight Championship
The Undertaker (played to the ring by Limp Bizkit) defeated The Big Show and A-Train in a handicap match
Trish Stratus defeated Victoria and Jazz to win the WWE Women's Championship in a triple-threat match.
Team Angle (Shelton Benjamin and Charlie Haas) defeated Los Guerreros (Chavo and Eddie Guerrero) and Chris Benoit & Rhyno to retain the SmackDown Tag Team Championships
Shawn Michaels defeated Chris Jericho
Triple H defeated Booker T to retain the WWE World Heavyweight Championship
Hulk Hogan defeated Vince McMahon in a street fight
The Rock defeated 'Stone Cold' Steve Austin
Brock Lesnar defeated Kurt Angle ton win the WWE Championship. Disaster almost struck at the finale of the match when Lesnar attempted and botched a shooting star press
2008 – Ring Of Honor's 'All Star Extravaganza' took place in Detroit, Michigan. On the show, Mark and Jay Briscoe beat Naruki Doi and Shingo to win the ROH World Tag Team Championship.
2008 – WrestleMania XXIV took place at the Citrus Bowl in Orlando, Florida. The monumental event saw Ric Flair take part in what was promoted as his final match ever and still stands as his last match in WWE. In the main event, The Undertaker extended his WrestleMania winning streak and won the World Heavyweight Championship with a win over Edge. Also, one of the greatest boxers in history, Floyd 'Money' Mayweather made his wrestling debut with a win over The Big Show.
Full results:
John 'Bradshaw' Layfield defeated Finlay in a 'Belfast Brawl'
CM Punk won the Money In The Bank ladder match. The other competitors in the match were John Morrison, MVP, Mr. Kennedy, Chris Jericho, Carlito and Shelton Benjamin
Batista defeated Umaga in a SmackDown vs. Raw interpromotional match
Kane recorded the fastest ever championship win in WrestleMania history when he beat Chavo Guerrero in ten seconds.
Shawn Michaels defeated Ric Flair with the stipulation that if Flair lost he would have to retire
Beth Phoenix and Melina defeated Maria and Ashley in a 'Playboy BunnyMania lumberjack match'
Randy Orton retained the WWE Championship in a triple-threat match against John Cena and Triple H
Boxer Floyd 'Money' Mayweather defeated The Big Show by knockout in a no holds barred match
The Undertaker defeated Edge to win the World Heavyweight Championship
2010 – Two days after winning the Money In The Bank contract at WrestleMania XXVI, Jack Swagger cashed in the contract at a SmackDown taping to defeat Chris Jericho for the World Heavyweight Championship.
2014 – 'PROGRESS Chapter 12: We're Gonna Need A Bigger Room' saw Progress Wrestling hold an event in their biggest venue to date, The Electric Ballroom in London, England. The sole title change on the show saw Eddie Dennis and Mark Andrews win the Progress Tag Team Titles in a three-way match against the teams of Kris Travis & Martin Kirby and Nathan Cruz & Mark Haskins.
2015 – AJ Lee wrestled her last wrestling match to date when she teamed up with Paige and Naomi on Raw from San Jose, California to defeat Brie and Nikki Bella along with Natalya. On the same show, Adrian Neville (PAC) made his WWE main roster debut with a win over Curtis Axel.
2021 – In the main event of IMPACT Wrestling, James Storm defeated Eric Young in his 1,000th match.
Notable Wrestling Birthdays: