March 20th – On This Day In Wrestling History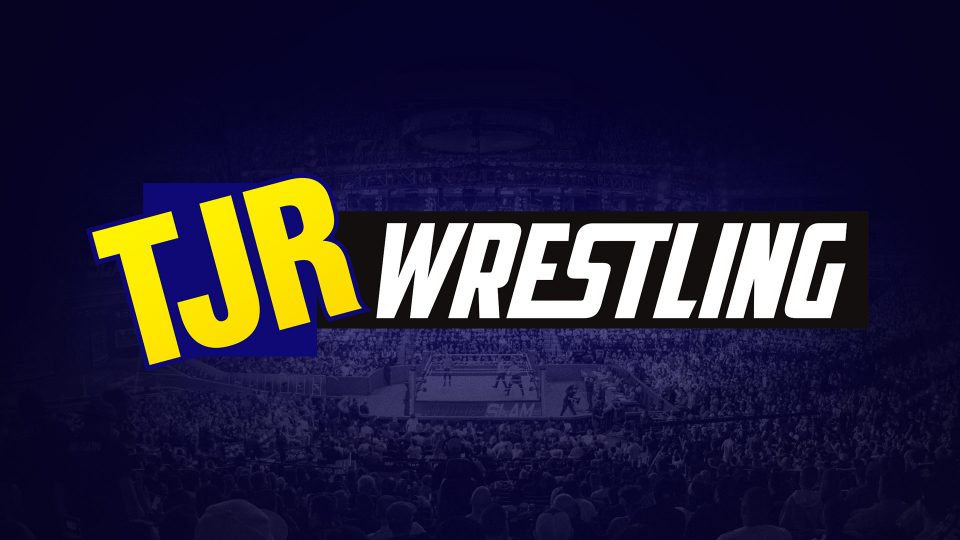 Our full On This Day In Wrestling History section can be found here.
1978 – In Madison Square Garden, New York, Superstar Billy Graham defeated WWWF Champion Bob Backlund via referee stoppage due to Backlund receiving a cut over his eye. The title couldn't change hands due to stoppage however, so Backland lost the match but retained the belt.
1983 – In a non-title Champion vs. Champion match in Madison Square Garden, New York, WWF Champion Bob Backlund defeated Intercontinental Champion Don Muraco in a "Texas Deathmatch."
1987 – On Day 21 of the NJPW Spring Flare Up from the Korakuen Hall in Tokyo, Japan, the IWGP World Tag Team Titles changed hands when Keiji Muto and Shiro Koshinaka defeated Akira Maeda and Nobuhiko Takada.
1992 – AJW St. Battle Day was held at the Korakuen Hall in Tokyo, Japan. In the main event UWA World Women's Tag Team Champions Manami Toyota and Toshiyo Yamada defeated the WWWA Tag Team Title holders Aja Kong and Bison Kimura in a "2 out of 3 falls" tag team match to unify both sets of titles.
1994 – WWF WrestleMania X was held at Madison Square Garden in New York in front of 19,444 fans. This was the first WrestleMania that didn't have Hulk Hogan on the card and was the first time the WWF Championship was defended twice in one night at a WrestleMania PPV. It also featured the first televised ladder match in company history to determine the undisputed WWF Intercontinental Champion. On the show:
Owen Hart defeated Bret Hart when he countered Bret's Victory Roll attempt and got the pin.
Bam Bam Bigelow and Luna Vachon defeated Doink and Dink in a mixed tag team match, with Bigelow getting the pin on Doink after a Headbutt from the top rope.
In his last televised match for the WWF, Randy Savage defeated Crush in a falls count anywhere match. The rules were that if a wrestler was pinned, he had one minute to return to the ring or he would lose the match. Savage tied Crush upside down by his feet backstage, making it impossible for him to return to the ring within the time limit and giving the win to Savage.
Alundra Blayze defeated Leilani Kai to retain the WWF Women's Championship.
Men on a Mission (Mo and Mabel) defeated the WWF Tag Team Champions The Quebecers (Jacques and Pierre) by countout, meaning the Quebecers retained the titles.
Yokozuna defeated Lex Luger by disqualification to retain the WWF Championship. Mr. Perfect was the special referee.
Earthquake defeated Adam Bomb in 32 seconds.
In an incredible ladder match, Razor Ramon defeated Shawn Michaels to be named the undisputed WWF Intercontinental Champion.
Bret Hart defeated Yokozuna by pin-fall to win the WWF Championship for the second time. (Rowdy Roddy Piper was the special guest referee).
1996 – At the NJPW Nagoya Show in Japan, Shinjiro Otani defeated Wild Pegasus to become the WCW Cruiserweight Champion.
2008 – Big Cat defeated Vaughn Lilas at the DCW TV tapings in Louisville, Kentucky, to become the new DCW Heavyweight Scholarship Champion.
2009 – CMLL Homenaje a Dos Leyendas took place in Mexico City, Mexico. Negro Casas won a "2 out of 3 falls" match against Místico to take the CMLL Welterweight Title.
2010 – NEW Wrestlefest XIV took place at the Mid-Hudson Civic Center in Poughkeepsie, New York. In the opening match of the show Matt Taven outlasted Brian Anthony, Jason Blade, Mike Bennett, and Paul London in a 5-way elimination match to become the NEW Heavyweight Champion.
2010 – At JAPW Wild Card 6 in Rahway, New Jersey, Charlie Haas defeated Devon Moore for the JAPW New Jersey State Title.
2012 – AJPW Pro-Wrestling Love In Ryogoku Vol. 14 took place in Tokyo, Japan, in front of 9,000 fans. The AJPW World Tag Team titles changed hands when Manabu Soya and Takao Omori beat Dark Cuervo and Dark Ozz.
2013 – Shigehiro Irie defeated Kenny Omega at DDT Judgement in Tokyo, Japan, to become the KO-D Openweight Champion.
2017 – The finals of the NJPW New Japan Cup were held at the Aore Nagaoka Arena in Nagaoka, Japan. The tournament was ultimatley won by Katsuyori Shibata after he defeated Bad Luck Fale by pin-fall.
2019 – At the OVW TV tapings in Louisville, Kentucky, Dimes outlasted Adam Revolver, Amon, Drew Hernandez, Matt Vine, and Nigel Winters in a "Gauntlet" match to win the vacant OVW Television Championship.
Notable Wrestling Birthdays: