March 16th – On This Day In Wrestling History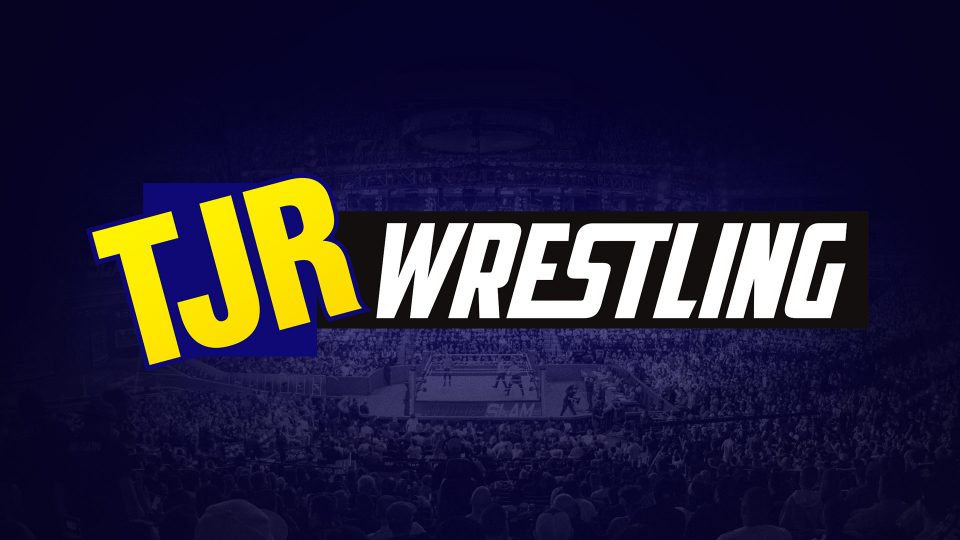 Our full On This Day In Wrestling History section can be found here.
1994 – In Munich, Germany, Mick Foley (wrestling as Cactus Jack) famously loses an ear during a match with Big Van Vader and if you're squeamish move straight on to the next entry. During the match Foley was sent over the ropes and caught in the 'Hangman' move where the wrestler's head is trapped between two ropes. The WCW ring ropes were elevator cables wrapped in tape and had been wound extra tight after 2 Cold Scorpio complained that ropes had been too loose in his earlier match.
Foley, trapped in the ropes, knew something was wrong and felt that he was about to pass out from the pressure on his neck.He forced his way out of the ropes and felt an intense pain on the side of his head as blood began to pour. His ear was barely attached to his head and after a couple of stiff blows from Vader back in the ring, it came off completely. The referee (French, couldn't speak English) picked up the ear and it was then passed to the ring announcer who passed it backstage to Ric Flair (who was the booker that night.)
Flair put the ear on ice but it never found it's way back on to Foley's head. (Note: Mick Foley in an interview says he thinks it happened on March 14th, but the fan video has a date stamp of March 16th, which is why we're mentioning it today!)
1996 – At the HWA Lima show in Ohio, D-Lo Brown defeats Bobby Blaze to become the HWA Heavyweight Champion.
1997 – WCW Uncensored was held in in Charleston, South Carolina. The main event was a Triangle Elimination Match (4 vs. 4 vs. 3) where one from each team started in the ring with another member from each team entering in five minute intervals.
The teams were Team nWo (Kevin Nash, Scott Hall, Hollywood Hogan, and Randy Savage) vs. Team Piper (Roddy Piper, Chris Benoit, Steve McMichael, and Jeff Jarrett) vs. Team WCW (Lex Luger, The Giant, and Scott Steiner. Rick Steiner was scheduled but had been attacked backstage.)
If Team WCW won then all the belts currently held by the nWo would be returned to WCW and they (nWo) would not be able to wrestle at WCW events for three years. If Team nWo won then they would be able to wrestle for any WCW title, any time they liked. If Team Piper won then Piper and Hogan would face off in a Steel Cage match.
The match came down to Hogan and Luger being the final two in the ring and was won by Hogan for Team nWo via pinfall. After the match Sting cames down from the rafters and beat up all of Team nWo, Hogan included.
1998 – On WWF Monday Night Raw, Triple H beat Owen Hart for the WWF European Championship. Hart was already injured before the match and so when Triple H got him in an ankle lock, the referee called for the bell and awarded the win and the belt to HHH.
2008 – ROH Take No Prisoners is held in Philadelphia, Pennsylvania. On the show:
Sara Del Rey defeated Kylie Pierce.
Tyler Black outlasted Go Shiozaki, Delirious, and Claudio Castagnoli in a Four Corner Survival Match.
Kevin Steen defeated Roderick Strong.
The Briscoe Brothers (Jay and Mark) defeated The Age Of The Fall (Joey Matthews and Necro Butcher) in a 'No Rules Tag Team War' match.
Brent Albright beat Erick Stevens.
No Remorse Corps (Davey Richards and Rocky Romero) retained the ROH Tag Team Titles against The Vulture Squad (Ruckus and Jigsaw).
Bryan Danielson defeated Austin Aries.
In the main event of the night Nigel McGuinness defeated Tyler Black to retain the ROH World Title.
2014 – RevPro Sittingbourne Spectacular was held in Kent, England. The Inner City Machine Guns (Rich Swann and Ricochet) retained the RevPro Tag Team titles against The Young Bucks (Matt and Nick Jackson) but then lost the belts in the next match to The Kartel (Sha Samuels and Terry Frazier).
2019 – AAA Rey de Reyes was held in the Acropolis Puebla, Puebla. Fénix and Pentagon Jr. beat Rey Escorpion and Texano, Jr. for the AAA Tag Team Titles but then lost them in the next match to the Young Bucks (Matt and Nick Jackson).
2019 – OTT Scrappermania 5 was held in Dublin, Ireland. Pete Dunne and Moustache Mountain (Trent Seven and Tyler Bate) beat The Kings Of The North (Bonesaw, Damien Corvin, and Dunkan Disorderly) in a six-man OTT Tag Team Championship match. As a result of the win Moustache Mountain (but not Dunne) became Tag Team Champions. In the main event, Jordan Devlin (on his birthday) beat WALTER to become the new OTT World Champion.
2019 – ECWA Super 8 Chickfight Tournament was held in New Castle, Delaware.
Scarlett Bordeaux beat Miss Jasmine to become the new ECWA Women's Champion.
Gabby Ortiz beat Scarlett Bordeaux to become the new ECWA Women's Champion.
Quinn McKay beat Gabby Ortiz to become the new ECWA Women's Champion.
2020 – WWE Raw is in WWE Performance Centre, Orlando, Florida. Due to COVID-19 there's only one match on the show in which Rey Mysterio defeats Andrade by pinfall. Elsewhere on the show we are shown a replay of the Royal Rumble match and how Drew McIntyre went on to win. We also see the Undertaker signing a contract for his match against A.J. Styles at the upcoming WrestleMania (and taking out The O.C. in the process). 'Stone Cold' Steve Austin comes to the ring to announce March 16th (3:16 Day) as a holiday and then delivers a Stunner to Byron Saxton before sharing a few beers with Becky Lynch to close the show.
Notable Wrestling Birthdays: