March 14th – On This Day In Wrestling History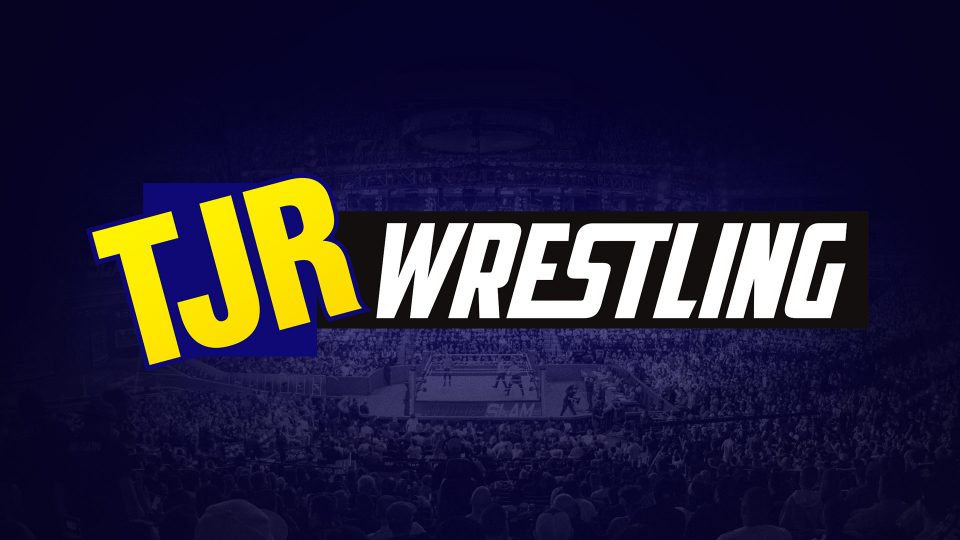 Our full On This Day In Wrestling History section can be found here.
1978 – In Philadelphia, Pennsylvania, Dino Bravo and Dominic Denucci won the WWWF Tag Team Championship belts for the second time as a team after beating Mr. Fuji and Professor Tanaka.
1999 – WCW Uncensored came from Freedom Hall in Louisville, Kentucky. The PPV featured the WCW debut of Mikey Whipreck in a losing effort against Billy Kidman. Elsewhere on the show Chris Benoit and Dean Malenko defeated Curt Hennig and Barry Windham in a lumberjack match to become WCW World Tag Team Champions, Chris Jericho lost to Perry Saturn in a dog collar match and then Booker T defeated Scott Steiner to win the WCW World Television Championship.
The main event of the show was Hulk Hogan taking on Ric Flair in a 'First Blood Steel Cage' match for Hogan's WCW World Heavyweight Championship. The rules of a first blood match are that the first one to bleed, loses. Within the first few minutes Flair got busted open but the referee ignored it. With blood pouring down his face Flair managed to make Hogan bleed, but the referee ignored this too. Hogan tried to pin Flair and was reminded that it was a 'First Blood' match whilst both wrestlers were already bleeding. Confusingly the match ended with Flair hitting Hogan with a tire iron, getting him in the Figure-Four Leg Lock and the referee making the three count when Hogan had his shoulders on the mat. Winner (by pinfall in a 'First Blood' match) and new WCW Champion: Ric Flair.
1999 – At a house show in Yokohama, Japan, Naoya Ogawa defeated Dan Severn to win the NWA World Heavyweight Championship. Severn had held the belt for just over four years, winning it back in February 1995, and ended his reign on 1479 days.
2004 – WWE WrestleMania XX was held in the iconic Madison Square Garden, New York. The PPV was four and a half hours long and had 20,000 fans in the arena, with 885,000 more watching on PPV. On the card:
John Cena defeated The Big Show to win the WWE United States Championship.
Rob Van Dam and Booker T retained the World Tag Team belts in a Fatal-Four-Way match against Garrison Cade and Mark Jindrak, The Dudley Boyz (Bubba Ray and D-Von), and La Résistance (René Duprée and Rob Conway).
Christian defeated Chris Jericho.
Evolution (Randy Orton, Batista, and Ric Flair) defeated The Rock 'n' Sock Connection (The Rock and Mick Foley) in a in a three-on-two handicap match when Orton pinned Foley following an RKO. The Rock wouldn't have another WWE match until Survivor Series 2011.
Torrie Wilson and Sable defeated Stacy Keibler and Miss Jackie in a Playboy Evening Gown match.
In a 10-Man Gauntlet match Chavo Guerrero last pinned Rey Mysterio to retain the WWE Cruiserweight Championship with an assist from Chavo Guerrero Snr. The other wrestlers involved )in order of elimination) were Shannon Moore, Ultimo Dragon, Funanki, Nunzio, Jamie Noble, Billy Kidman, Tajiri, and Akio.
Goldberg defeated Brock Lesnar with 'Stone Cold' Steve Austin as the special guest referee. Both Goldberg and Lesner had announced they were leaving the company following this PPV and so the crowd were NOT in a good mood. Plenty of chants of 'you sold out' and 'this match sucks' were heard and the loudest cheers were for Austin after the bell as he hit both Lesnar and Goldberg with Stunners.
Rikishi and Scotty 2 Hotty defeated The World's Greatest Tag Team (Charlie Haas and Shelton Benjamin), The Basham Brothers (Danny and Doug), and The APA (Bradshaw and Faarooq) in a fatal four-way tag team match to retain the WWE Tag Team Championship belts.
Victoria defeated Molly Holly in a hair versus title match to retain the WWE Women's Championship and after the match, as promised, Victoria shaved Molly Holly's head.
Eddie Guerrero defeated Kurt Angle to retain the WWE Championship. In classic Eddie Guerrero style, he had loosened his boot towards the end of the match so when Angle went for the Ankle Lock Eddies boot came off. With Angle looking confused in the ring, Guerrero rolled him up for the pin and the win.
The Undertaker defeated Kane to take his streak to 12-0. This was The Undertaker's first appearance in his 'Deadman' persona since 1999 and saw the return to the WWE of Paul Bearer.
Chris Benoit defeated Triple H and Shawn Michaels via submission in a triple threat match to win the World Heavyweight Championship. Triple H tapped out the Benoit's submission move and this was the first time in WrestleMania history the main event ended in a submission. After the match Eddie Guerrero came out to celebrate in the ring with Benoit.
2005 – For the first time since December 1991, Shawn Michaels teamed up with Marty Jannetty to bring The Rockers back together. The one off match on Monday Night Raw saw the duo defeat La Resistance (Sylvain Grenier and Rob Conway) and featured a number of classic Rockers spots.
2008 – Vince McMahon was awarded a star on the Hollywood Walk of Fame. At the ceremony McMahon thanked fans and wrestlers before saying "I already know I'm a star, I'm the biggest star of all time."
2010 – At a house show in Charlotte, North Carolina, Adam Pearce defeated champion Blue Demon Jr and Phil Shatter in a Triple-Threat match to win the NWA World Heavyweight Championship for the third time.
2015 – CZW Deja Vu is held at the Flyers Skate Zone in Voorhees, New Jersey. On the card Greg Excellent defeats Alexander James to win the CZW Jr. Heavyweight Championship and in the main event Matt Tremont beats Stockade in a 'No Ropes Barbed Wire' match.
2020 – Grado's Big Family Wrestling Bash was held at the Pavillion in Glasgow, Scotland. The main event saw Grado himself defeat Jack Jester in a No Holds Barred match.
Notable Wrestling Birthdays: