June 22nd – On This Day In Wrestling History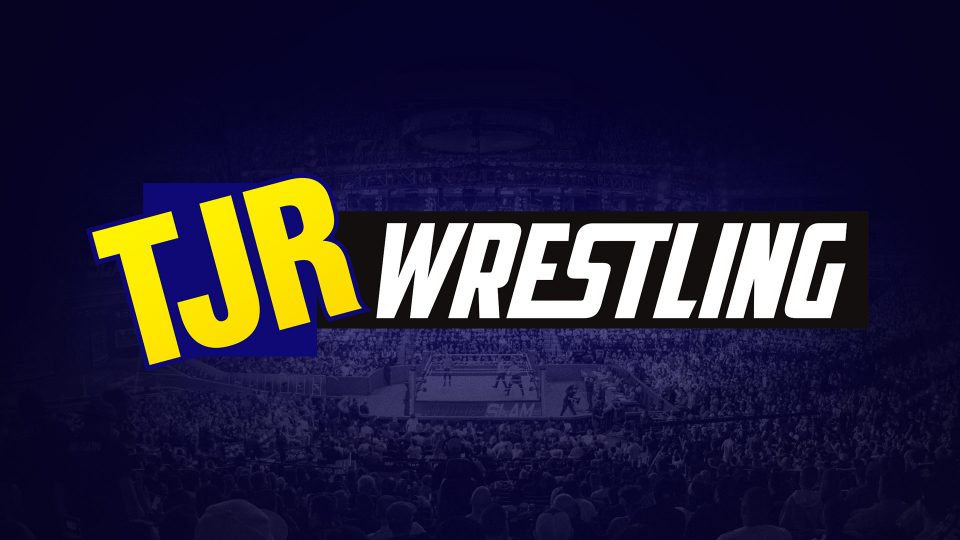 1980 – The NWA World Tag Team Championship changed hands when Jimmy Snuka and Ray Stevens defeated Ricky Steamboat and Jay Youngblood in Greensboro, North Carolina.
1992 – WCW Clash Of The Champions XIX aired. The event took place at the McAllister Fieldhouse in Charleston, South Carolina. It was the only 'Clash' event that did not air live. Instead, the show had been taped six days earlier. For news of the card, see our 16th June entry.
1996 – Sabu defeated Rob Van Dam in the main event of ECW Hardcore Heaven in Philadelphia. A young Chris Jericho pinned Pitbull 2 for the ECW World Television Championship and Tommy Dreamer was victorious against Brian Lee in a Weapons match. Also the two ECW World Tag Team Title matches featuring champions The Eliminators (John Kronus & Perry Saturn) taking on The Bruise Brothers (Don & Ron Harris) and then The Gangstas both ended in a No Contest. Finally, Taz defeated Paul Varelans in a Shootfight Rules match, and Raven pinned Terry Gordy to retain the ECW World Heavyweight Championship.
2002 – ROH 'Road To The Title' took place in Philadelphia, Pennsylvania and was a sixteen-man tournament split into four brackets. The winner of each bracket went on to compete in a one-hour Ironman match at a subsequent event where the winner became the very first ROH World Champion. Notable competitors included AJ Styles, Christopher Daniels, Spanky and Paul London. Several new wrestlers at the time were brought in to compete such Jerry Lynn, Jody Fleisch, Jonny Storm and Doug Williams.
2004 – The go-home edition of WWE SmackDown before The Great American Bash edition of was taped in Orlando, Florida. Chavo Guerrero won a Battle Royal to become the number one contender for the Cruiserweight Championship against Rey Mysterio and The Undertaker defeated the United States Champion John Cena in the non-title match main event.
2007 – ROH 'United We Stand' took place in Dayton, Ohio. Chris Hero defeated Adam Pearce, Delirious, Jimmy Rave and Pelle Primeau in a Five-Man Gauntlet match. No Remorse Corps (Roderick Strong & Davey Richards) defeated The Resilience (Matt Cross & Erick Stevens) in a Tag Team Grudge match. Bryan Danielson & Nigel McGuinness were victorious over Naomichi Marufuji & Takeshi Morishima and The Briscoes Jay & Mark Briscoe retained the ROH World Tag Team Titles against Claudio Castagnoli & Matt Sydal in a 2 Out of 3 Falls match.
2007 – Nancy Sullivan, AKA Woman was murdered by her husband Chris Benoit at their home in Fayetville, Georgia. Over a three day period, Benoit killed Nancy and then their son Daniel before committing suicide by hanging himself from a piece of equipment in his home gym. Post-mortem tests concluded that Benoit's brain damage was the equivalent to an 85 year old person with Alzheimer's Disease, which was considered a strong contributor to the violent and deadly attacks.
2009 – Randy Orton retained the WWE Championship against Triple H in a Last Man Standing on WWE Raw from Green Bay, Wisconsin when both competitors were unable to answer a final ten count.
2010 – As part of an ongoing TV angle between the two, Donald Trump 'sells' Monday Night Raw back to Vince McMahon just two weeks after buying it and one week after running a commercial free show.
2012 – Bobby Roode retained the TNA World Heavyweight Title against Jeff Hardy in the main event of the TBA BaseBrawl event in Buffalo, New York. Also AJ Styles & Kurt Angle retained the TNA World Tag Team Titles against Christopher Daniels & Kazarian.
2013 – At ROH Best in the World in Baltimore, Maryland Jay Briscoe retained the ROH World Heavyweight Title against Mark Briscoe in the main event. Matt Hardy pinned Kevin Steen in a No Disqualification match and Adam Cole beat Roderick Strong in a singles match by count out.
2013 – NJPW's annual Dominion 6.22 event takes place in Osaka, Japan. Unusually for these events in recent years, no titles changed hands on the night. In the main event, Kazuchika Okada defended the IGWP Heavyweight Championship against Togi Makabe.
2014 – Michael Elgin defeated Adam Cole for the ROH World Heavyweight Title in the main event of ROH 'Best in the World' in Nashville, Tennessee. Also Jay Lethal retained the ROH World Television Title against Matt Taven, and Cedric Alexander beat Roderick Strong by submission. And Jay & Mark Briscoe defeated Matt Hardy & Michael Bennett in a No Disqualification Tag match, and Bobby Fish & Kyle O'Reilly retained the ROH World Tag Team Titles. This show was ROH's first event ever broadcast via traditional PPV.
2015 – 'Nature Boy' Buddy Landel passed away peaceful in his sleep aged 53 in Chilihowie, Virginia from complications after a car accident. Landel performed for a number of organisations including Smoky Mountain Wrestling, USWA, All Japan Pro Wrestling, National Wrestling Alliance WCW and the World Wrestling Federation. In 1990 Landel was honoured as the most influential WWF and WCW wrestler from Kentucky by the state's governor and made a Kentucky Colonel. In 2011 Landell was inducted into the Legends Pro Wrestling Hall of Fame.
2020 – Taichi defeated Hirshi Tanahashi in the main event of Day 3 of the NJPW New Japan Cup.
Notable Wrestling Birthdays:
Tetsuya Naito (1982)
John Tenta (1963)