June 15th – On This Day In Wrestling History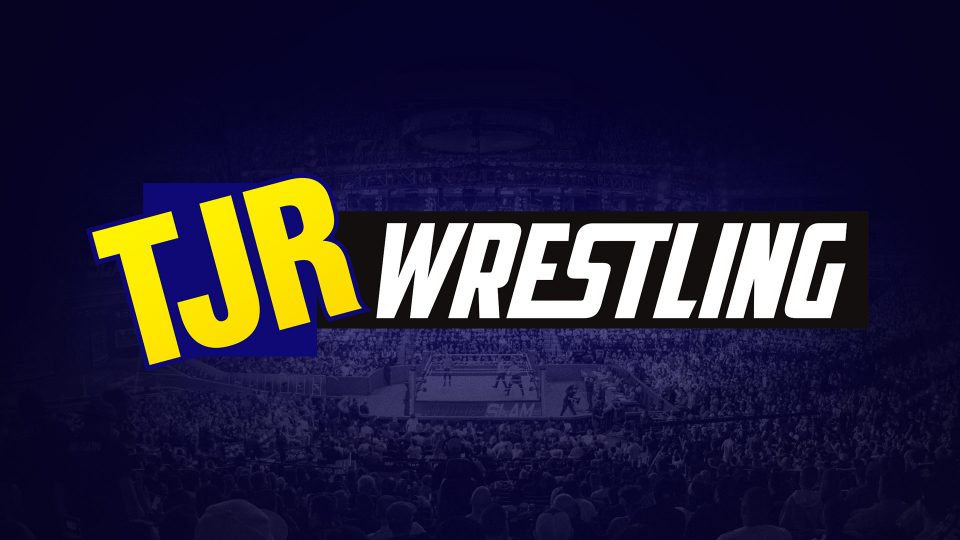 1970 – At the weekly WWWF MSG Show in New York, The Mongols (Bepo and Geto) defeated Tony Marino and Victor Rivera in a 2-out-of-3 falls match to become the WWWF International Tag Team Champions.
1997 – WCW The Great American Bash was held at the MARK of the Quad Cities in Moline, Illinois, in front of 9'613 fans. On the PPV:
Último Dragón defeated Psychosis with the Dragon Sleeper submission.
Harlem Heat (Booker T and Stevie Ray) defeated The Steiner Brothers (Rick and Scott) by disqualification after Vincent interfered and attacked Booker T. With the win Harlem Heat became Number One Contenders for the Tag Team titles.
Konnan defeated Hugh Morrus.
Glacier defeated Wrath after a Superkick to get the pin.
In a Title vs. Career match Akira Hokuto retained the WCW Women's Championship against Madusa, meaning Madusa had to leave the company.
Chris Benoit defeated Meng via submission in a Deathmatch.
Kevin Greene defeated Steve McMichael following interference from Jeff Jarrett.
The Outsiders (Scott Hall and Kevin Nash) defeated Ric Flair and Roddy Piper to retain the WCW World Tag Team Championship with Hall getting the pin on Piper.
Randy Savage defeated Diamond Dallas Page in a falls count anywhere match. The match ended when Scott Hall came out and hit the Outsider's Edge on Page, followed by Savage hitting the Flying Elbow and getting the pin.
1998 – Monday Night RAW was held in San Antonio, Texas. In the main event of the show, Steve Austin and The Undertaker fought to a No Contest against Kane and Mankind in the first ever tag team Hell in a Cell match.
2001 – At JAPW Here To Stay in Bayonne, New Jersey, Nick Berk defeated both Billy Reil and Chino Martinez in a Three-Way match to become the JAPW Lightheavyweight Champion.
2002 – At Major League Wrestling: Genesis in Philadelphia, Pennsylvania, Shane Douglas defeated Vampiro and Taiyo Kea in a Three-Way match to become the first ever MLW World Heavyweight Champion.
2003 – AAA TripleMania XI was held at the El Toreo de Cuatro Caminos in Mexico. Electro Shock and Lady Apache outlasted the teams of Chessman and Tiffany, El Brazo and Martha Villalobos, and Fabi Apache and Gran Apache in a Four-Way Tag Team match to win the AAA World Mixed Tag Team Titles.
2003 – WWE Bad Blood was held in the Compaq Center in Houston, Texas, in front of 10,000 fans. On the RAW exclusive PPV:
On a Sunday Night Heat preshow match, Ivory defeated Molly Holly by pinfall.
Rodney Mack and Christopher Nowinski defeated The Dudley Boyz (Bubba Ray and D-Von) following a distraction from Teddy Long at ringside.
Steve Austin defeated Eric Bischoff in the first contest in the 'Redneck Triathlon', a belching contest.
Scott Steiner defeated Test to win Stacy Keibler's managing services.
Booker T defeated Christian by disqualification in a WWE Intercontinental Championship match after Christian hit Booker with the title belt. Christian lost the match but retained the title.
Eric Bischoff defeated Steve Austin in the second round of the 'Redneck Triathlon' where they had to place their face on Mae Young's crotch. Bischoff won after Austin forfeited, instead performing a Stunner on Young.
La Résistance (René Duprée and Sylvain Grenier) defeated Rob Van Dam & Kane to win the World Tag Team Championship after La Resistance performed a double spinebuster on Van Dam and got the pin.
Goldberg defeated Chris Jericho after hitting him with the Jackhammer and getting the pinfall.
Ric Flair defeated Shawn Michaels after Randy Orton interfered and hit Michaels with a chair.
Steve Austin defeated Eric Bischoff in the final contest in the 'Redneck Triathlon', where you had to throw your opponent in a pig pen. Austin won the triathlon overall 2-1.
Triple H defeated Kevin Nash in a Hell in a Cell match to retain the World Heavyweight Championship, with Mick Foley as the special guest referee.
2004 – On a taping of WWE Smackdown! in Chicago, Illinois, The Dudley Boyz (Bubba Ray and D-Von) defeated Charlie Haas and Rico to become the WWE Smackdown Tag Team Champions. Later on the same show Rey Mysterio defeated Chavo Guerrero, Sr. to win the WWE Cruiserweight Championship.
2007 – The OVW Summer Sizzler Series was held in Louisville, Kentucky. The Major Brothers (Brett and Brian Major) defeated Charles Evans, Dr. Thomas, and Justin LaRoche in a Handicap Tag Tea match to win the OVW Southern Tag Team Titles.
2008 – Fire Ant defeated Vin Gerard to win the CHIKARA Young Lions Cup in Hellertown, Pennsylvania.
2009 – Vince McMahon announces that he's sold Monday Night RAW to Donald Trump. Because McMahon hadn't made it clear it was just a story line, WWE stock fell from $13.13 a share to $12.60 within a day of the announcement and would carry on falling for the rest of the week until the company made it clear Trump hadn't really bought the show. On that week's RAW Randy Orton defeated John Cena, The Big Show, and Triple H in a Fatal Four-Way match to win the vacant WWE Championship.
2011 – In the main event of the OVW TV Taping in Louisville, Kentucky, Jack Black (not the actor) and Trailer Park Trash defeated Adam Revolver and Ted McNaler to become the OVW Southern Tag Team Champions.
2013 – RevPro When Thunder Strikes was held in London, England. The RevPro British Tag Team Titles changed hands when Paul Robinson and Will Ospreay beat Kris Travis and Martin Kirby.
2014 – TNA Slammiversary XII was held at the College Park Center in Arlington, Texas, in front of 3,500 fans. On the PPV:
Sanada defeated Manik, Tigre Uno, Crazy Steve, Eddie Edwards, and Davey Richards in a 6-Way Ladder match to retain the TNA X Division Championship.
Bobby Lashley defeated Samoa Joe following a Spear to get the pin. With the win Lashley was put into the main event of the night to fight for the TNA World Heavyweight Championship.
Magnus defeated Willow by pinfall.
Austin Aries defeated Kenny King to also be put into the TNA World Heavyweight Championship match later in the show.
Marshall Von Erich and Ross Von Erich defeated DJ Z and Jessie Godderz by disqualification.
Angelina Love defeated Gail Kim to retain the TNA Knockouts Championship.
Ethan Carter III defeated Bully Ray in a Texas Deathmatch. Dixie Carter caused a distraction which led to Bully Ray going through two tables and being unable to answer the 10-count.
Mr. Anderson defeated James Storm.
Eric Young defeated both Austin Aries and Bobby Lashley in a Three-Way Steel Cage match to retain the TNA World Heavyweight Championship, after he got the pin on Aries.
2014 – On Day One of AJPW Dynamite Series in Tokyo, Japan, Takao Omori defeated Jun Akiyama to win the AJPW Triple Crown Title.
2014 – Joel Redman and Martin Stone beat Sha Samuels and Terry Frazier at RevPro Summer Sizzler in London, England, to become the new RevPro British Tag Team Champions.
2016 – Day One of AJPW Dynamite Series was held in Tokyo, Japan. Yohei Nakajima beat Kazuhiro Tamura for the GAORA TV Title and then later in the show Daisuke Sekimoto and Yuji Okabayashi became the AJPW World Tag Team Champions after defeating The Bodyguard and Zeus.
2016 – The taping of the TNA Impact! Final Deletion Match between Matt Hardy and Jeff Hardy took place at the Hardy Compound in Cameron, North Carolina, with the match airing on July 5th.
2019 – House of Hardcore Chinlock For Charity was held at the Leon Centre in Kingston, Ontario, Canada. C. J. Felony won the Kale Murphy Memorial Title after beating K. L. Shock, and then later in the show Beautiful Beaa outlasted Addy Starr, Jessie Mack, and Madison Rayne in a Four-Way match to win the Chinlock Wrestling Heavyweight Title.
2019 – At the NEW Six Flags Slam Fest in Jackson, New Jersey, Darby Allin defeated J. T. Dunn and became the new NEW Heavyweight Title holder.
Notable Wrestling Birthdays:
Jungle Boy (1997)
Bayley (1989)
Cezar Bononi (1986)
Chuck Palumbo (1971)
Brad Armstrong (1961)
Scott Norton (1958)