January 14th – On This Day In Wrestling History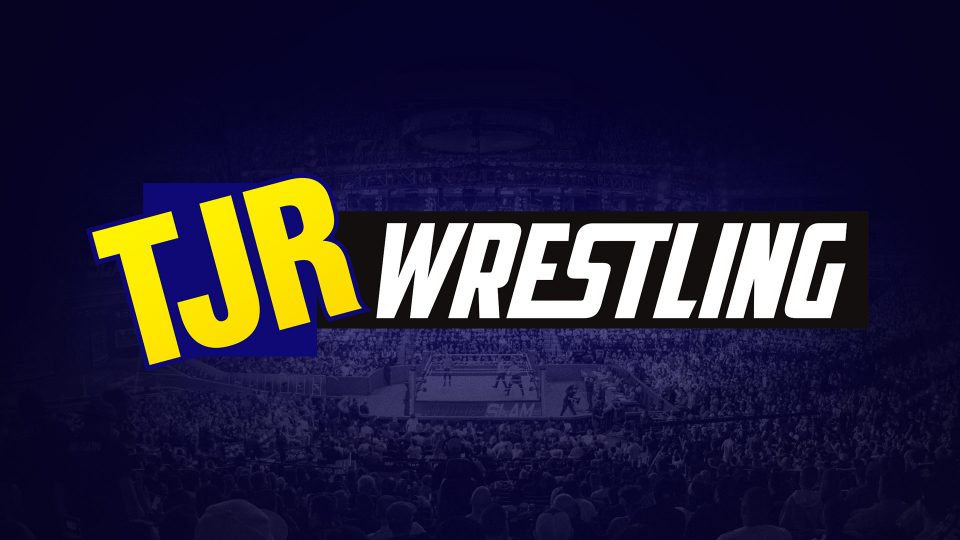 Our full On This Day In Wrestling History section can be found here.
1992 – At a WCW Worldwide taping in Marietta, Georgia, Arn Anderson defeated The Z-Man to win the WCW Television Championship.
2001 – WCW's Sin PPV took place in Indianapolis, Indiana. Chuck Palumbo and Sean O'Haire defeated Diamond Dallas Page and Kevin Nash for the WCW World Tag Team Titles, and Meng won the WCW Hardcore Title in a triple-threat match against Crowbar and Terry Funk. In the main event, Scott Steiner retained the WCW World Heavyweight Title in a four-way match against Jeff Jarrett, Road Warrior Animal and Sid Vicious.
The event is perhaps best known for the horrific injury suffered by Vicious in the main event. The former WCW Champion took a rare jump from the middle turnbuckle and when he landed, snapped his leg in gruesome fashion, effectively ending his wrestling career as a full time performer.
2006 – Bryan Danielson won the FIP World Heavyweight Title in a triple-threat match against Roderick Strong and Homicide, and would then retain the ROH World Heavyweight Title against Chris Hero (who had recently been signed by CZW) in the main event of ROH Hell Freezes Over in Philadelphia. Earlier in the day, CZW held An Afternoon of Main Events in the nearby New Alhambra Arena, and during the show Danielson, along with Nigel McGuinness, Austin Aries and Roderick Strong would jump the guard rail starting a fight with several CZW wrestlers.
2008 – Ric Flair defeated William Regal in a career-threatening match on WWE Raw from Mobile, Alabama. Mr Mahon had issued an ultimatum to Flair the day after the Survivor Series in 2007 stating that the next match he lost would bring an end to his career in WWE.
2007 – In the main event of the TNA 'Final Resolution' PPV, Christian Cage defeated Abyss and Sting in a three-way elimination match to win the NWA Heavyweight Championship. He would be the last NWA champion under the TNA banner. Also on the show, Chris Sabin won a regular triple-threat match against Christopher Daniels and Jerry Lynn to win the X-Division Championship, and Bob Backlund made a bizarre debut.
2013 – Kaitlyn defeated Eve Torres for the WWE Divas Championship on WWE Raw in Houston.
2014 – Mae Young passed away from natural causes at the age of 90. Young had a legendary wrestling career competing over eight different decades. She became a triple crown winner in the NWA winning their Florida, United States, and World Tag Team Women's Championships.
However, Young will be fondly remembered for her memorable and entertaining moments in the WWE which included winning the "Miss Royal Rumble 2000" bikini contest, her relationship with Mark Henry, and perhaps most notably, for taking bumps which ranged from being Olympic Slammed by Kurt Angle, and being powerbombed off a stage by Bubba Ray Dudley. In 2008, Young was inducted into the WWE Hall of Fame, and the Mae Young Classic tournament was introduced by the WWE in her memory in 2017.
2017 – The first night of the tournament to crown the very first WWE United Kingdom Champion kicked off in Blackpool. Sixteen competitors fought for a chance to advance in the tournament. Trent Seven defeated H.C. Dyer in the opening match, and throughout the event the likes of Pete Dunne, Tyler Bate, Jordan Devlin, Wolfgang and Mark Andrews were all victorious in their matches on the opening night of this historic event.
2018 – Pete Dunne retained the WWE United Kingdom Championship against Joseph Connors, and Travis Banks retained the Progress Title at 'Progress Chapter 61: Don't Touch Me…Don't…Don't Touch Me' in Birmingham.
2019 – Bobby Lashley defeated Dean Ambrose and Seth Rollins in a triple-threat match for the WWE Intercontinental Championship on WWE Raw from Memphis.
Notable Wrestling Birthdays: