February 8th – On This Day In Wrestling History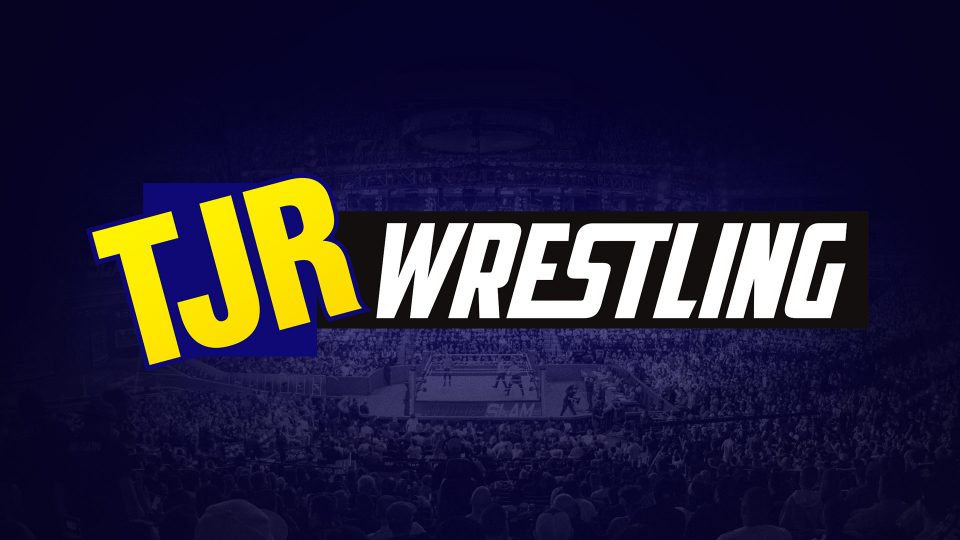 Our full On This Day In Wrestling History section can be found here.
1971 – In Madison Square Garden, New York, WWWF United States Champion Pedro Morales defeated Ivan Koloff to win the WWWF Championship. Morales would hold the WWWF Championship for just over 1,000 days but was forced to relinquish the United States belt as back then the WWWF only let wrestlers hold one belt at a time.
1983 – In Couva, Trinidad, Victor Jovica defeated Ric Flair to win the NWA World Heavyweight Championship. The title change is not recognised by the NWA and the decision was reversed three days later due to Jovica's feet being on the ropes during the pin. The belt was given back to Flair, and his reign was classed as unbroken.
1986 – 'Macho Man' Randy Savage won his first championship in WWE when he defeated Tito Santana for the Intercontinental Championship in Boston, Massachusetts.
1999 – Raw Saturday Night was taped in the Toronto Skydome. With 41,432 in attendance, it holds the record for the largest Monday Night Raw crowd by some margin. The show aired four days later and was headlined by 'Stone Cold' Steve Austin taking on The Corporation in a gauntlet match. Austin thought he had the match won after defeating Ken Shamrock, Test, Kane, Chyna and The Big Boss Man. He was defeated by the surprise final entrant, Vince McMahon himself.
1999 – WCW Monday Nitro was in Buffalo, New York. On the show WCW President Ric Flair told United States Champion Bret Hart that he either had to defend the title that night or vacate the belt and 'go back to Canada.' Hart defended the championship against 'Rowdy' Roddy Piper and due to interference from comedian Will Sasso, Piper got the roll-up on Hart and became the new WCW United States Champion.
2000 – In Austin, Texas, WWF taped their Sunday Night Heat show. Essa Rios defeated Gillberg to win the WWF Light Heavyweight Title in just 46 seconds. Gillberg had held the title for 448 days but rarely defended it. The match is also notable for the debut of Lita, coming to the ring as the valet of Rios.
2000 – On a taping of SmackDown in Austin, Texas, Kurt Angle defeated Val Venis to win the WWF European Championship. This was Angle's first ever title win in professional wrestling.
2003 – ROH's One Year Anniversary Show was held in Queens, New York. World Heavyweight Champion Xavier defeated Paul London by pinfall to retain the title and in the main event Chris Divine, Joel Maximo, Jose Maximo, Mafia, Mikey Whipwreck, Monsta Mack, and Quiet Storm beat Angel Dust, Brian XL, Deranged, Dixie, Hydro, Izzy, Jody Fleisch, Slim J, Slugger and Yeyo in a 7-on-10 handicap scramble match.
2009 – At the IMPACT! Zone, Orlando, Florida, TNA held their Against All Odds PPV. On the show:
Alex Shelley defeated Eric Young by pinfall to retain the TNA X-Division Championship.
Scott Steiner defeated Petey Williams.
Brutus Magnus pinned Chris Sabin.
Awesome Kong defeated ODB to retain the TNA Knockouts Championship.
Booker T beat Shane Sewell to retain the TNA Legends Championship.
Abyss pinned Matt Morgan.
Tag Team Champions Beer Money (James Storm and Robert Roode) retained their belts against Lethal Consequences (Consequences Creed and Jay Lethal).
Sting defeated Brother Devon, Brother Ray, and Kurt Angle in a four-way match to retain the TNA World Heavyweight Championship.
2010 – On WWE Monday Night Raw, the team of The Big Show and The Miz became new WWE Unified Tag Team Champions in a triple-threat tag elimination match which featured the team of Shawn Michaels and Triple H, and the combination of C.M Punk and Luke Gallows.
2016 – On Twitter WWE Superstar Daniel Bryan announced his retirement with a Tweet that said.
Due to medical reasons, effective immediately, I am announcing my retirement. Tonight on Raw, I'll have a chance to elaborate. #gratitude

— Bryan Danielson (@bryandanielson) February 8, 2016
Raw that night opened with a video package for Daniel Bryan and the show had lots of clips and reactions about his announcement. Bryan closed the night with his official retirement speech, saying that due to multiple concussions it got to a point when you're told that you can't wrestle anymore. He would stay retired for the next two years before being declared medically fit to return to action in March 2018.
2018 – At a taping of 5 Star Wrestling at the Metro Radio Arena in Newcastle, England, Jake Hager beat John Morrison to win the 5 Star Wrestling Championship.
2020 – CZW 21st Anniversary Show was held in New Jersey. K. C. Navarro defeated A.R. Fox to win the CZW Wired TV Title then in the main event Masada beat Casanova Valentine in a 'No Ropes Barbed Wire' match.
2020 – At an Impact Wrestling taping in Las Vegas, Nevada, Tessa Blanchard successfully defended her Impact Wrestling World Championship against Taya Valkyrie. This is thought to be the first time ever that two women contested a major promotion's 'men's' world championship.
2021 – Shane McMahon returned on an episode of Raw to announce that Drew McIntyre would defend the WWE Championship in an elimination match which would also include Randy Orton, Jeff Hardy, AJ Styles, The Miz and Sheamus. Also on the card, Charlotte Flair battled Lacey Evans, who had Ric Flair in her corner.
Notable Wrestling Birthdays: