April 22nd – On This Day In Wrestling History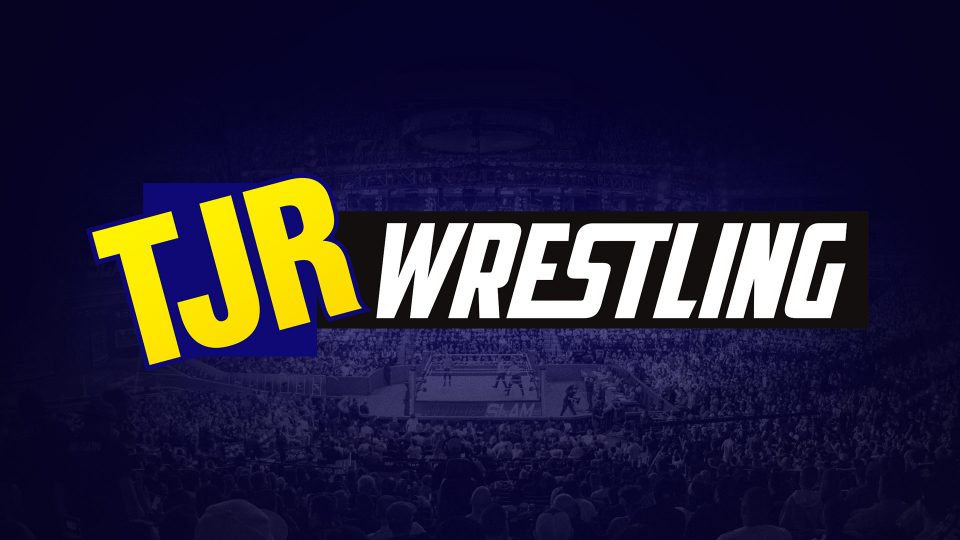 Our full On This Day In Wrestling History section can be found here.
1994 – CMLL Super Viernes went down in Mexico City, Mexico. Dr. Wagner, Jr., El Gran Markus Jr. and El Hijo Del Gladiador defeated Brazo De Oro, Brazo De Plata and El Brazo in a 6-Person 2-out-of-3 Falls match to win the CMLL Trios Titles.
1996 – On a taping of WCW Monday Nitro in Albany, New York, The Giant (later known as the Big Show) defeated Ric Flair in the main event to win the WCW World Heavyweight Title for the second time. The match would air on April 29th.
2000 – JCW (NJ) TV Tapings were held at the Elmwood Park High School in Elmwood, New Jersey. Mafia and Monsta Mack won the Jersey Championship Wrestling Tag Team Titles after defeating Charlie and Russ Haas. In the main event Low Ki beat Andrew Anderson to become the new Jersey Championship Wrestling Heavyweight champion.
2000 – ECW CyberSlam was held at the ECW Arena in Philadelphia, Pennsylvania, with highlights being shown on ECW on TNN on April 28th. On the show:
Masato Tanaka defeated Too Cold Scorpio by pinfall.
Dawn Marie and Lance Storm defeated Jazz and Nova in a mixed-tag match.
Little Guido defeated Kid Kash and Super Crazy in a Three-Way dance.
The New Dangerous Alliance (Bill Wiles and CW Anderson) defeated Danny Doring and Roadkill.
Balls Mahoney and New Jack defeated Da Baldies (Spanish Angel and Tony DeVito).
Steve Corino defeated Dusty Rhodes by pinfall in a 'Bullrope' match.
Rhino defeated Yoshihiro Tajiri to become the ECW World Television Championship.
IN the main event of the night Tommy Dreamer defeated Tazz to win the ECW World Heavyweight Championship. Justin Credible defeated Tommy Dreamer to win the ECW World Heavyweight Championship. As Dreamer was making his victory speech Justin Credible interrupted him and challenged Dreamer to an immediate match for the World Heavyweight Championship, which Dreamer accepted. Dreamer almost had the match won but his valet, Francine, turned on him by low blowing him, allowing Credible to hit 'That's Incredible' to get the pin and become the newest ECW champion. (Before this night it had been a known goal of Dreamer to never win the main belt in ECW).
2005 – FIP 'The Usual Suspects' was in Brandon, Florida. Fast Eddie Vegas and Jimmy Rave won the FIP Tag Team titles in a Triple Threat Tag Team Elimination match after defeating the teams of Jerrelle Clark and Roderick Strong, and C. M. Punk and Don Juan.
2006 – At wXw Full Force V – The Final Encounter in Essen, North Rhine-Westphalia, Germany, Adam Polak and Baron Von Hagen beat GTS and Iceman in a 2 Out Of 3 Falls Tag Team match to become the new WXw World Tag Team champions.
2006 – IWA-MS Any Given Saturday was held in Midlothian, Illinois. In the main event Darin Corbin won the IWA:MS Heavyweight Title after defeating Arik Cannon.
2006 – Ring Of Honor ROH The 100th Show took place in the company's original home of the Murphy Recreation Center in Philadelphia, Pennsylvania. On the show:
Christopher Daniels defeated Claudio Castignoli.
In a 'Four Corners Survival' match Delirious outlasted Jimmy Jacobs, Jimmy Rave, and Jimmy Yang.
Generation Next (Austin Aries and Roderick Strong) defeated The Rottweilers (Homicide and Ricky Reyes) to retain the ROH World Tag Team Championship.
Bryan Danielson defeated Colt Cabana by pinfall to retain the ROH World Championship.
Derek Dempsey retained the ROH Top of the Class Trophy after pinning Pelle Primeau.
Bryan Danielson defeated Delirious to retain the ROH World Championship.
Jay and Mark Briscoe defeated Matt Sydal and AJ Styles.
In the main event Team CZW (Chris Hero, Necro Butcher, and Super Dragon) defeated Team ROH (Adam Pearce, BJ Whitmer, and Samoa Joe).
2007 – At ChickFight VIII in Gloucester, England, Cheerleader Melissa defeated Eden Black to become the new ChickFight Trans-Atlantic champion.
2009 – In Louisville, Kentucky, two titles changed hands at an OVW TV Taping. The opening match saw J. D. Maverick and Pat Buck win a Triple Threat Tag Team match against Fang and Igotta Brewski, and Kamikaze Kid and Sucio to become the new OVW Southern Tag Team champions, then in the main event Vaughn Lilas won the OVW Heavyweight title from APOC.
2016 – wXw Superstars of Wrestling III was in Hamburg, Germany. The wXw World Tag Team Titles changed hands when Michael Dante and Tommy End defeated Ilja Dragunov and Julian Nero.
2017 – At EVOLVE #82 in Woodside, New York, Chris Dickinson and Jaka defeated Fred Yehi and Tracy Williams to become the new EVOLVE Tag Team champions.
2017 – Impact Wrestling One Night Only: Turning Point was taped at Universal Studios, Orlando, Florida, and would air on May 11th. On the show:
Veterans of War (Mayweather & Wilcox) defeated Mario Bokara and Fallah Bahh.
Laurel Van Ness defeated Ava Storie.
Mahabali Shera defeated Marshe Rockett.
Matt Morgan defeated KM.
Davey Richards defeated Suicide.
Rosemary defeated Sienna.
Eddie Edwards defeated Eli Drake.
Lashley defeated Moose to retain the Impact Wrestling World Heavyweight Championship.
2018 – Impact Wrestling Redemption was held in Universal Studios, Orlando, Florida. On the show:
AeroStar defeated Drago by pinfall.
Eli Drake and Scott Steiner defeated LAX (Ortiz and Santana) to win the Impact Wrestling World Tag Team Titles.
In a Six-Way match Brian Cage defeated Dezmond Xavier, DJ Z, El Hijo Del Fantasma, Taiji Ishimori, and Trevor Lee.
Taya Valkyrie defeated Kiera Hogan by pinfall.
Matt Sydal defeated Petey Williams to retain the Impact Wrestling X Division Title.
Dave Crist, Jake Crist, and Sami Callihan defeated Tommy Dreamer, Moose, and Eddie Edwards in a 'House Of Hardcore' 6-Man Tag Team match.
Allie defeated Su Yung to retain the Impact Knockout's championship.
Pentagon defeated Austin Aries and Fenix in a Three-Way match to become the new Impact Wrestling World champion.
Notable Wrestling Birthdays: