April 20th – On This Day In Wrestling History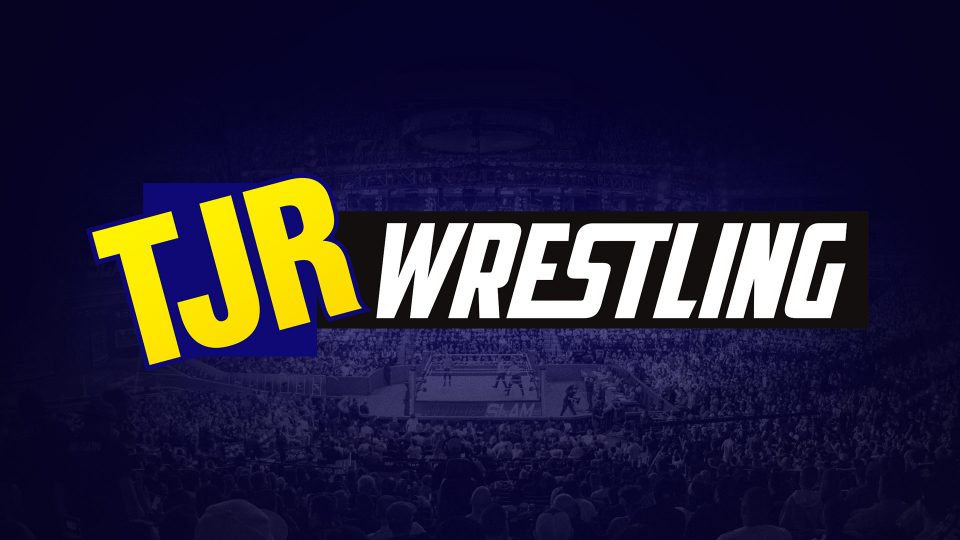 Our full On This Day In Wrestling History section can be found here.
1986 – AWA WrestleRock was held at the Metrodome in Minneapolis, Minnesota. 23,000 fans watched what would turn out to be the last stadium show for the AWA. On the card:
Brad Rheingans pinned Boris Zukhov after a Belly-to-Belly Suplex.
Little Mr. T and Cowboy Lang defeated Lord Littlebrook and Little Tokyo.
Colonel DeBeers defeated Wahoo McDaniel by disqualification due to McDaniel throwing DeBeers over the top rope which was illegal in the AWA at the time.
Buddy Rose and Doug Somers defeated the Midnight Rockers (Shawn Michaels & Marty Jannetty).
Tiger Mask defeated Buck Zumhofe.
Barry Windham and Mike Rotundo defeated the Fabulous Ones (Steve Keirn & Stan Lane).
Giant Baba pinned Bulldog Bob Brown after a Big Boot.
Harley Race and Rick Martel fought to a double countout.
In a 10-Woman Battle Royal match Sherri Martel outlasted Luna Vachon, Joyce Grable, Kat LeRoux, Rose Divine, Taylor Thomas, Despina Montagas, Misty Blue Simmes, Debbie Combs, and Candi Divine.
Sgt. Slaughter defeated Kamala by disqualification to retain the AWA America's Championship.
Scott Hall and Curt Hennig defeated The Long Riders (Bill and Scott Irwin) to retain the AWA World Tag Team Championship. The match ends after Hennig hits Bill Irwin with a Missile Dropkick and gets the pin.
Scott LeDoux defeated Larry Zbyszko by disqualification in a boxing match, with Larry Hennig as the special referee.
Nick Bockwinkel defeated Stan Hansen by disqualification in a AWA World Heavyweight Championship match, meaning Hansen keeps the title.
Greg Gagne and Jimmy Snuka defeated Bruiser Brody and Nord the Barbarian in a steel cage match, with Snuka getting the pin on Nord.
Verne Gagne defeated Sheik Adnan Al-Kaissie in a steel cage match.
The Road Warriors (Hawk and Animal) defeated Michael Hayes & Jimmy Garvin in a steel cage match.
1991 – AJPW Fan Appreciation Day was in Tokyo, Japan. On the show Doug Furnas and Phil LaFon became new All Asia Tag Team champions after defeating Dynamite Kid and Johnny Smith.
1996 – In Philadelphia, Pennsylvania, ECW held their Hostile City Showdown event. Highlights and matches of the event aired on episodes of ECW Hardcore TV over the next few weeks. On the show:
El Puerto Ricano and Super Nova fought to a no contest when The Eliminators interfered and attacked both men.
Mikey Whipwreck defeated Billy Black.
The Dudley Boyz (Buh Buh Ray Dudley and D-Von Dudley) against Pitbull #1 and Pitbull #2 was another no contest when D-Von hit both Pitbulls and then the referee with a chair. Following this the Pitbulls hit the ref with a Superbomb.
Taz defeated Devon Storm by countout.
Axl Rotten defeated Little Guido.
The Sandman and Too Cold Scorpio defeated The Bruise Brothers (Don and Ron Harris) with Scorpio getting the pin after a Moonsault.
Brian Lee defeated Tommy Dreamer.
Sabu defeated Rob Van Dam.
Raven defeated Shane Douglas to retain the ECW World Heavyweight Championship, after Raven 'loads' his boot and hits Douglas with it.
1997 – WWF In Your House 14: Revenge Of The 'Taker takes place in Rochester, New York in front of 6,477 fans. On the show:
The Legion of Doom (Hawk and Animal) defeated Tag Team champions Owen Hart and The British Bulldog by disqualification when Bret Hart interfered and attacked the referee, meaning Hart and Bulldog retained the titles.
Savio Vega defeated Rocky Maivia (later known as The Rock) by countout in a WWF Intercontinental Championship match, which meant Maivia stayed champion.
Jesse James defeated Rockabilly.
The Undertaker retained the WWF Championship against Mankind.
Steve Austin defeated Bret Hart by disqualification when the British Bulldog interfered and attacked Austin with a steel chair.
1998 – The night after WCW Spring Stampede, Nitro was held in the World Arena in Colorado Springs, Colorado. Goldberg defeated Raven to win the WCW United States title and then in the main event Hulk Hogan beat Randy Savage in a No Disqualification match to win the WCW World Heavyweight championship, just one night after Savage had become champion.
1999 – At the OVW Louisville Show in Kentucky, Jason Lee beat Chris Alexander to become the new OVW Light Heavyweight champion.
2004 – At a taping of WWE Smackdown! in Kelowna, British Columbia, Rikishi and Scotty 2 Hotty lost the WWE Tag Team titles to Charlie Haas and Rico. The match ended when Rico kissed Scotty distracting him enough for Haas to get the roll up and the pin.
2008 – WSU First Annual Uncensored Rumble took place in Lake Hiawatha, New Jersey. The 15-Woman match was won by Amy Lee by lastly eliminating Angel Orsini.
2011 – Two title changes happened at JCW Up in Smoke in Southgate, Michigan. The first was when Ring Ryda Blue and Ring Ryda Red won the JCW Tag Team Titles after defeating Madman Pondo and Necro Butcher, then in the main event Butler Geeves beat both Breyer Wellington and Corporal Robinson in a 'Three-Way No Disqualification Falls Count Anywhere' match to win the JCW Heavyweight Title.
2015 – Ultima Lucha Part 2 was taped at the Lucha Underground Temple in Los Angeles, California. On the show Fénix won the Lucha Underground Gift Of The Gods championship in a 7-Way match that also featured Aero Star, Bengala, Big Ryck, Jack Evans, King Cuerno, and Sexy Star. In the main event Mil Muertes defeated Prince Puma to win the Lucha Underground Championship.
2018 – At the PWG All Star Weekend 14 in Reseda, California, Dezmond Xavier and Zachary Wentz won the PWG Tag Team Titles in a Three-Way Tag match which also featured the teams of Jeff Cobb and Matt Riddle, and the Young Bucks (Matt and Nick Jackson).
2018 – In the main event of the IWA-MS Candido Cup show in Memphis, Indiana, Timmy Lou Retton and White Mike became new IWA:MS Tag Team after defeating Myron Reed and Trey Miguel.
2019 – Heroes & Legends XII was held in Fort Wayne, Indiana. The HLW Tag Team Championship belts were won by Dom and Vinny Bambino after they defeated Joseph Schwartz and The Zodiak. Amazing Maria won the HLW Ladies Championship in a 6-Way match that also featured Avery Taylor, Charlie Kruel, Ellie, Shawna Reed, and ThunderKitty, and then another title changed hands when Tracy Smothers beat D-Lo Brown for the HLW Legends Title.
Notable Wrestling Birthdays: