April 19th – On This Day In Wrestling History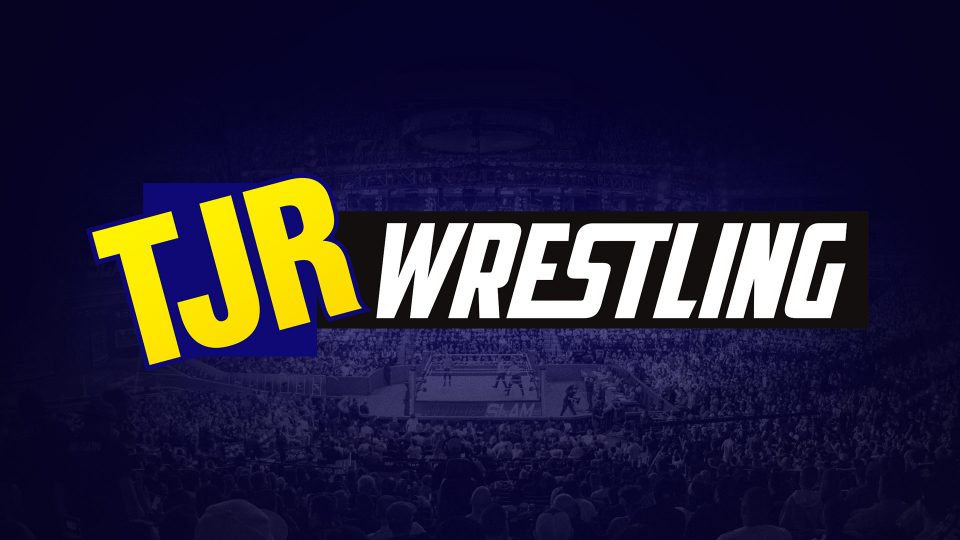 Our full On This Day In Wrestling History section can be found here.
1986 – The first annual Jim Crockett Sr. Memorial Tag Team Tournament was held at the Mercedes-Benz Superdome (AKA Louisiana Superdome) in New Orleans, Louisiana. 24 tag teams competed for a (kayfabe) $1,000,000 prize and a (real) trophy. The tournament was won by the Road Warriors (Animal and Hawk), who defeated Ron Garvin and Magnum TA in the finals.
1987 – In Muskogee, Oklahoma, Big Bubba Rogers defeated One Man Gang to win the Universal Wrestling Federation World Heavyweight Championship.
1998 – In Denver, Colorado, WCW held their Spring Stampede PPV in front of 7,428 fans. On the show:
Goldberg defeated Saturn to earn a WCW United States Championship match, and extended his undefeated streak to 74-0.
Ultimo Dragon defeated Chavo Guerrero, Jr. by submission with the Dragon Sleeper.
Booker T defeated Chris Benoit to retain the WCW World Television Championship.
Curt Hennig defeated The British Bulldog.
Chris Jericho defeated Prince Iaukea to retain the WCW Cruiserweight Championship.
Rick Steiner and Lex Luger defeated Scott Steiner and Buff Bagwell after Bagbell submitted to Luger's Torture Rack.
Psicosis defeated La Parka.
Hollywood Hogan and Kevin Nash defeated Roddy Piper and The Giant in a 'Baseball Bat on a Pole' match. After the match Hogan turned on Nash and hit him across the back with a baseball bat.
Raven defeated Diamond Dallas Page in a 'Raven's Rules' match to win the WCW United States Heavyweight Championship.
Randy Savage defeated Sting in a 'No Disqualification' match to win the WCW World Heavyweight Championship. The match ended after both Hulk Hogan and Kevin Nash had interfered in the match, with Hogan attacking Savage and Nash attacking Sting, and then Nash pulling Savage on top of Sting for the three count.
1999 – On WCW Nitro Psicosis outlasted Blitzkrieg, Juventud Guerrera, and Rey Misterio, Jr. in a Four Way match to win the WCW Cruiserweight Championship.
2002 – IWA-MS was in Dayton, Ohio. The IWA:MS Heavyweight Title was won by Colt Cabana in a Three-Way match that also featured C. M. Punk and Eddie Guerrero.
2003 – wXw Got Eggs? Day 2 was held in Essen, North Rhine-Westphalia, Germany. Two titles changed hands on the show with Chris Combat and Thomas Blade becoming new wXw World Tag Team champions after defeating Ares and Double C, and then in the main event Thumbtack Jack became the new wXw Hardcore champion after a Four-Way match that also featured D'n'A, Mad Cow, and the Sandman.
2004 – In the main event of WWE Monday Night Raw Edge and World Heavyweight champion Chris Benoit beat Batista and Ric Flair to win the WWE World Tag Team titles, making Benoit a double champion. The match ended with Edge hitting Batista with the Spear and getting the pin.
2008 – NEW Wrestlefest XII was held at the Bristol Central High School in Bristol, Connecticut. Ron Zombie defeated Xavier to become the new NEW Heavyweight champion and then in the main event Samoa Joe retained the TNA World Heavyweight title against Jason Blade.
2008 – NWE USA Pressing Catch Tour was in Madrid, Spain. Juventud Guerrera outlasted Matt Cross, PAC, and Super Nova in a Four-Way Ladder match to win the NWE Cruiserweight Title and then later in the show Orlando Jordan defeated Romeo Roselli to become the new NWE World Heavyweight champion.
2008 – At the JAPW Spring Massacre show in Rahway, New Jersey, Grim Reefer won the JAPW New Jersey State Title in a Four-Way match that also featured Archadia, Azrieal, and Eddie Kingston.
2009 – TNA Lockdown was held in the Liacouras Center in Philadelphia, Pennsylvania. As usual for the Lockdown PPV, every match took place in a steel cage. On the show:
Suicide defeated Abdul Bashir, Consequences Creed, Jay Lethal, and Kiyoshi in an Elimination Xscape The Cage match to retain the TNA X-Division Championship. As per the rules of the match the first three wrestlers had to be eliminated by pinfall and then the two that remain fight until one escapes the cage and is declared the winner.
ODB defeated Daffney, Madison Rayne, and Sojournor Bolt in a Queen of the Cage match.
The Motor City Machine Guns (Alex Shelley and Chris Sabin) defeated No Limit (Naito and Yujiro), and LAX (Hernandez and Homicide) in a Three-Way Tornado Tag match to retain the IWGP Junior Heavyweight Tag Team Championship belts.
Matt Morgan defeated Abyss in a Doomsday Chamber of Blood match.
Angelina Love defeated Awesome Kong and Taylor Wilde in a Three-Way match to retain the TNA Knockouts Championship.
Team 3D (Brother Devon and Brother Ray) defeated Beer Money Inc. (James Storm and Robert Roode) in a Winner-Take-All Philadelphia Street Fight to retain the IWGP Tag Team Championships and also win the TNA World Tag Team belts.
Team Jarrett (AJ Styles, Daniels, Jeff Jarrett, and Samoa Joe) defeated Team Angle (Booker T, Kevin Nash, Kurt Angle, and Scott Steiner) in a Lethal Lockdown match after Jarrett hit Booker T with a guitar and got the pin.
Mick Foley defeated Sting to win the TNA World Heavyweight Championship after Foley escaped the cage for the win.
2009 – 1PW To the Extreme was held in Doncaster, England. In the main event Nigel McGuinness defeated Johnny Moss to win the 1PW Openweight title.
2010 – Due to a volcano erupting in Iceland and causing havoc to air travel, WWE presented Monday Night Smackdown. All of the RAW Superstars were stuck in the U.K. as all flights were grounded so the Smackdown wrestlers took over instead. On the show:
Drew McIntyre defeated Matt Hardy.
The Undertaker defeated Jack Swagger by pinfall.
Khaluber and McGruber defeated Vladimir Kozlov by countout in a 2-on-1 handicap match.
Edge, Rey Mysterio, and Triple H defeated Chris Jericho, CM Punk, and Luke Gallows.
2010 – TNA IMPACT! was at the IMPACT! Zone in Orlando, Florida. In the main event Rob Van Dam defeated A.J. Styles by pinfall to win the TNA World Heavyweight Title.
2011 – WWE Smackdown! was taped at the O2 Arena in London, England. On the show Big Show and Kane defeated The Corre (Heath Slater and Justin Gabriel) to win the WWE Tag Team Championship belts.
2015 – On the JCW Smokin vs. Drinkin show in Pontiac, Michigan, The Weedman defeated 2 Tuff Tony in the main event to become the new JCW Heavyweight champion.
2018 – IWA-MS Miss Independent was held at the IWA Arena in Memphis, Indiana. In the main event Shotzi Blackheart defeated Kikyo in a IWA Rules match to win the IWA:MS Women's Title.
2020 – Day 3 of NOAH The Spirit was held in Kawasaki, Kanagawa, Japan. On the show Kotaro Suzuki beat Yoshinari Ogawa to win the GHC Junior Heavyweight Title and then in the main event El Hijo Del Dr. Wagner Jr. and Rene Dupree defeated Masaaki Mochizuki and Naomichi Marufuji to take the GHC Tag Team Titles.
Notable Wrestling Birthdays: