April 18th – On This Day In Wrestling History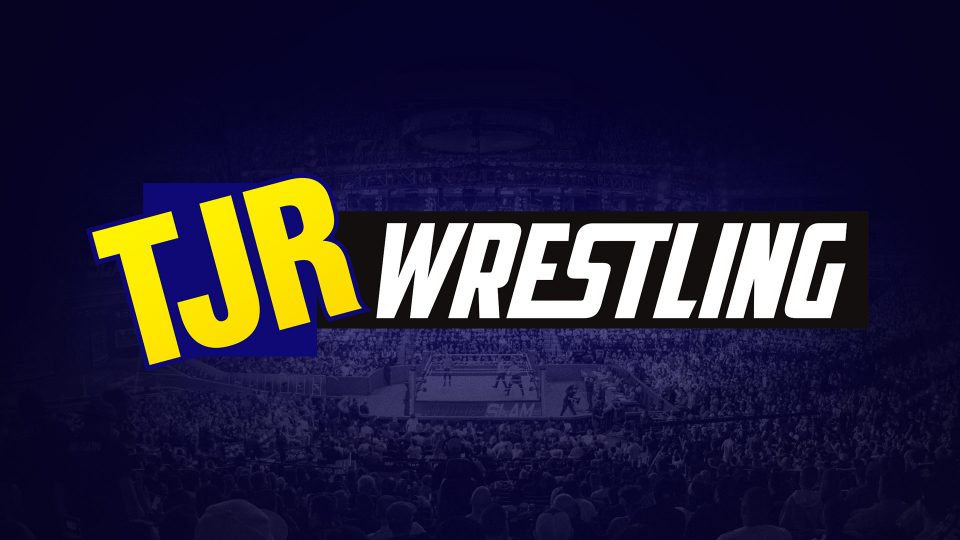 Our full On This Day In Wrestling History section can be found here.
1939 – In Albany, New York Ed Don George defeated Steve Casey to win the Boston AWA World Heavyweight Title.
1982 – In Saint Paul, Minnesota, Hulk Hogan defeated Nick Bockwinkel to win the AWA World Heavyweight title. Due to the fact that both wrestlers used foreign objects during the match, Bockwinkel was awarded the championship back by AWA president Stanley Blackburn a week later.
1985 – In Tokyo, Japan, Bruiser Brody made his NJPW debut and fought Antonio Inoki to a Double Count Out Draw.
1996 – CMLL held a live event in Mexico City. In the main event Rayo De Jalisco, Jr. beat Apolo Dantés in a 2 Out Of 3 Falls match to become the new CMLL World Heavyweight Champion.
1997 – CMLL 41st Anniversary Show was in Mexico City. In the main event Steele (Later known as Val Venis) beat Rayo De Jalisco, Jr. in a 2 Out Of 3 Falls match to become the new CMLL World Heavyweight Champion.
1999 – AT the OVW Jeffersonville Show Nick Dinsmore defeated Rod Steele to win the OVW Heavyweight Title.
2000 – WWF Smackdown! was held in Philadelphia, Pennsylvania. On the show WWF World Heavyweight champion Triple H beat ECW World Heavyweight champion Tazz by pinfall. Tazz had signed with the WWF in September 1999 but due to (then) ECW champion Mike Awesome leaving for WCW, Vince McMahon (WWF) and Paul Heyman (ECW) came to an arrangement where Tazz was able to return to ECW and beat Awesome for the belt.
2003 – CMLL Super Viernes was in Mexico City. The main event of the night saw Mr. Niebla defeat Universo 2000 for the CMLL World Heavyweight Championship.
2004 – WWE Backlash was held at Rexall Place in Edmonton, Alberta in front of 16,839 fans. Val Venis defeated Matt Hardy on Sunday Night Heat before the PPV then on the main show:
Shelton Benjamin defeated Ric Flair by pinfall after a Diving Clothesline.
Jonathan Coachman defeated Tajiri after Garrison Cade interfered, giving the Coach the chance to get a Roll-Up pin.
Chris Jericho defeated Christian and Trish Stratus in a 2-on-1 handicap match. The match ended when Jericho Slingshot Christian into Trish, then hit him with an Enziguri to get the pin.
Victoria defeated Lita to retain the WWE Women's Championship.
Randy Orton defeated Cactus Jack in a No Holds Barred Falls Count Anywhere match. After brutal spots such as being thrown into thumbtacks and taking an elbow drop off the entrance stage, Orton hit Cactus with an RKO onto a barbed wire baseball bat to get the pin and retain the WWE Intercontinental Championship.
The Hurricane and Rosey defeated La Résistance (Robert Conway and Sylvain Grenier).
In his first televised match in 14 months due to surgery on his neck, Edge defeated Kane after hitting him with a cast and then finishing off with the Spear.
In the main event Chris Benoit defeated Shawn Michaels and Triple H via submission in a triple threat match to retain the World Heavyweight Championship after Benoit locked in the Sharpshooter on Michaels and forced him to tap.
2005 – WWE Monday Night RAW was in Madison Square Garden, New York. The main event was a No Disqualification match between Triple H and Jim Ross. A bloodied Ross won the match by pinfall after Batista interfered on his behalf.
2009 – 1PW To the Extreme was held in Doncaster, England. The main event of the night saw Martin Stone become the new 1PW champion after defeating Sterling James Keenan.
2009 – The APW Young Lions Cup Tournament was won by Dan Danielson, after outlasting seven other wrestlers.
2010 – TNA Lockdown was held in the Family Arena in St. Charles, Missouri and all the matches were held inside a steel cage. On the show:
Rob Van Dam defeated James Storm, which meant that Team Hogan would have the advantage in the Lethal Lockdown match later in the night.
Homicide defeated Alex Shelley, Chris Sabin, and Brian Kendrick in a 4-Way Steel Cage Xscape match to earn an X Division Championship match later in the show.
Kevin Nash defeated Eric Young after hitting him with the Jackknife Powerbomb and getting the pin.
In a 2-on-2 Steel Cage match, The Beautiful People (Madison Rayne and Velvet Sky) put their Tag Team titles on the line against Angelina Love and Tara. Angelina Love was the TNA Knockouts Women's champion and her title was ALSO on the line. Madison Rayne got the pin on Tara, making Rayne the new Women's champion, as well as her and Sky retaining the Tag titles.
Kazarian defeated Shannon Moore and Homicide to win the vacated TNA X Division Championship.
Team 3D (Brother Ray and Brother Devon) defeated The Band (Kevin Nash and Scott Hall) in a St. Louis street fight.
Kurt Angle defeated Mr. Anderson in an Xscape match.
A.J. Styles defeated D'Angelo Dinero to retain the TNA World Heavyweight Championship.
Team Hogan (Abyss, Jeff Jarrett, Jeff Hardy, and Rob Van Dam) defeated Team Flair (Sting, Robert Roode, James Storm, and Desmond Wolfe) in a Lethal Lockdown match after Abyss hit Wolfe with the Black Hole Slam for the win. If Flair's team had won, Hogan would have been banished from TNA.
2015 – EVOLVE #42 was held at the Barnett Park and Gym in Orlando, Florida. The main event of the show saw Johnny Gargano and Rich Swann become new Dragon Gate Open The United Gate Champions after beating Anthony Nese and Caleb Konley.
2015 – FIP Establish Dominance was also held at the Barnett Park and Gym in Orlando, Florida. Rich Swann defeated Roderick Strong by pinfall to win the FIP World Heavyweight Title.
2019 – IWA-MS We Are IWA took place in Jeffersonville, Indiana. Aaron Williams became the new IWA:MS Junior Heavyweight champion after beating Sage Philips.
Notable Wrestling Birthdays: