The John Report: The WWE Raw Deal 01/22/18 Review – 25 Years of Raw!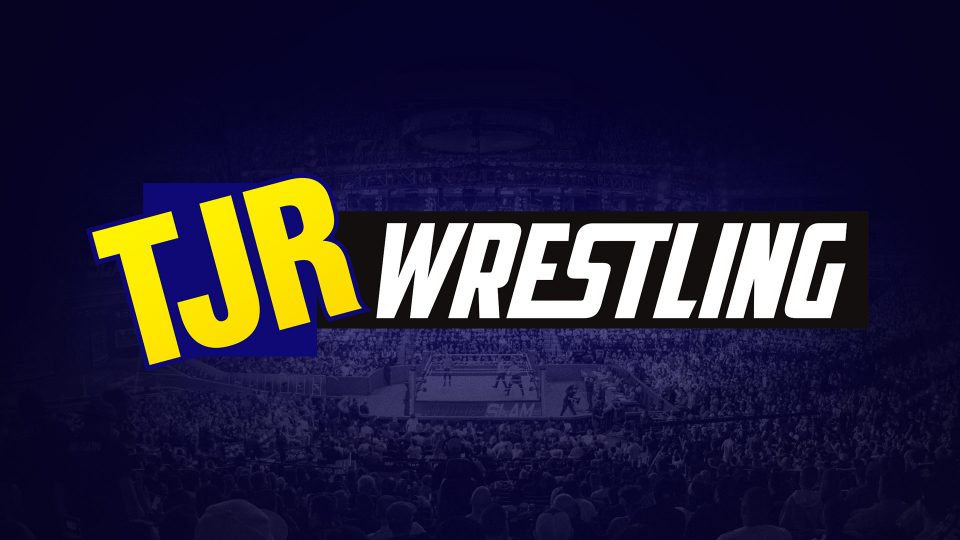 It's finally here. The 25 Years of Raw celebration. Happy anniversary to WWE. Let's see what they have in store for us this week.
Live from Brooklyn and Manhattan, New York, this is the Raw Deal for episode #1287 of Monday Night Raw. Follow me on Twitter @johnreport. Please check out my WWE News updates Monday to Friday exclusively on TJRWrestling for all the relevant WWE news and my thoughts on everything going on. Thanks to Melo Man for the banner up top.
There was a live shot of the Manhattan Center in New York City with Jim Ross and Jerry Lawler welcoming us to the show. The sirens were going off like during the original days of Raw. Lawler said this will be the most memorable Raw ever. (He was lying!)
The guys at Barclays Center are Michael Cole, Booker T and Corey Graves. They are at ringside with Cole saying it's a one time only thing for them to be at ringside. They should be there every week. The perch by the stage is dumb.
Shane and Stephanie McMahon were in the ring. Stephanie welcomed us to the 25th Anniversary of Monday Night Raw. Shane noted we are live from the Manhattan Center and Barclays Center there in Brooklyn. Shane said on behalf of the McMahon Family, they wanted to thank everybody that has stepped foot through the ropes over the last 25 years to make Raw the show that it is. Shane also thanked the behind the scenes people that make this show great every week. Shane also thanked the fans for making Raw the success that it is. Shane said let's take a look back at some of Raw's greatest moments.
This video aired that was uploaded by WWE a few days ago. It's great and worth watching. It runs for about four minutes.
Back to the arena, Stephanie said we had one person to thank for all of this. Stephanie said there's one person who has made all of this possible and without this person, none of this would be possible. Stephanie introduced her father, the Chairman and CEO of WWE…Vince McMahon.
Vince walked out to the ring doing his famous strut. The crowd was cheering him. The fans were singing along to the "No Chance in Hell" song. Vince encouraged the fans to make even more noise. Vince had a family hug with Shane and Stephanie in the ring.
Vince: "25 years, that is truly amazing." Fans were chanting "thank you Vince" for him. Stephanie pointed out the chant.
Vince said normally he doesn't like to smell the roses too much, but at least for this moment, he will. Vince said thank you and was about to leave.
Stephanie and Shane presented Vince with a commemorative plaque for 25 years of Monday Night Raw. Vince didn't seem thrilled about it at first. Stephanie noted it was commemorative. Vince said it felt a little cheap. Stephanie claimed there was a GoFundMe to fund it. Vince said it felt cheap, but then again they are in Brooklyn. Cheap heat! Crowd booed. Vince said everybody chipped in just to give him a plaque? The crowd chanted "yes" for that. Vince said that plaque is what you have on your teeth and clogging your arteries. Vince complained about how he only got a plaque. Vince: "I've got one person to thank in the entire world…" and fans started an "Asshole" chant. Vince ranted about how he didn't need anybody else. Glass break! Here's Stone Cold!
Analysis: Vince going heel in that promo was hilarious. People wanted to love him and show him respect, but he reverted to the Mr. McMahon character we all loved to hate.
Steve Austin made his entrance to a thunderous ovation. Very big. Wow! No Stephanie McMahon because she left, but Shane and Vince stayed in there.
Vince said it's been a long time since they have been in the ring together. Vince said Steve looks great, but Mother Nature hasn't been kind to Vince, he's part of the AARP and he's got arthritis. Vince claimed he lived in a retirement community and he's now a senior citizen. Vince said Shane is in his prime while putting over Shane's athleticism. Shane shook Austin's hand and Austin raised Shane's hand, but that was a mistake because Austin hit a Stone Cold Stunner to Shane.
Vince had two beers in his hands. Vince joked that Shane had it coming. Fans chanted "one more time" and Vince said he didn't think Shane could take another time. They opened the cans of beer, Austin smashed the beers together and some of the beer went on Vince's suit. They each drank some beer, Vince gave Austin a hug. They shared another hug. Austin's music played, but then it stopped while Vince stopped walking in the ring. They shared another drink and Austin hit a Stone Cold Stunner on Vince.
Austin's music played and he was tossed several beers for a customary Stone Cold beer bash. Shane got back to his feet, Austin gave him a beer and Austin hit another Stone Cold Stunner on Shane. The crowd loved all of it. Austin celebrated with the crowd going wild for all of it.
Analysis: That was entertaining. It was a fun way to start the show with nostalgia. I have no problem with any of it because Steve Austin is the biggest star in the history of Raw's 25 years and the fans reacted to him in a huge way. It would have been nice to hear him deliver a classic promo, but seeing the three stunners on Shane and Vince popped the crowd. It worked really well as an opening segment. Shane sold those Stunners really well too. Vince did a pretty good job of selling the Stunner for a man that's 72 years old. The only thing I would have changed is Austin should have done a promo since he's one of the best talkers ever and nobody fires up the crowd as well as him. It would have been nice to hear him.
Still to come: Reigns vs. Miz for the IC Title and The Undertaker returns. There's an 8-Woman tag team match is up next.
Austin was still celebrating with some beers at the top of the ramp with the crowd going wild.
(Commercial)
The heel squad of Alicia Fox, Mandy Rose, Sonya Deville (with Paige) and Nia Jax were all around the ring for this tag match.
The face team of Sasha Banks, Bayley, Mickie James and Asuka entered individually and all stayed on the ramp before going to the ring together. Asuka got the loudest reaction.
Jax attacked Asuka from behind with punches, which led to an eight-woman brawl around the ring. The ref separated them so the match could begin.
All eight women in the match are part of the women's Royal Rumble on Sunday.
Alicia Fox, Mandy Rose, Sonya Deville & Nia Jax (w/Paige) vs. Asuka, Sasha Banks, Bayley & Mickie James
As the bell rang, Cole noted that no Paige in the Royal Rumble match due to her neck injury. Asuka nailed a running hip attack on Deville followed by kicks to the chest. They went to break one minute into it.
(Commercial)
Back from break, Asuka nailed Rose with kicks. Asuka took out the women on the apron and Asuka nailed a running knee on Rose. Banks tagged in to do a double suplex with Asuka on Rose. Jax tagged in with Banks greeting her with a kick to the knee and then a knee to the face. Jax came back with a spinebuster. Fox tagged in with the Northern Lights Suplex on Banks for a two count. Fox slapped on a chinlock and Graves picked Asuka to win the Rumble match, Booker made no pick and Cole picked Nia Jax. When Banks tried to break free, Fox nailed her with a boot to the face for a two count. Fox pulled down Banks by the hair and the show went to break again.
(Commercial)
Back from the second break, Banks was still isolated from her team as Deville knocked Banks off the ropes and knocked Banks down. Fox missed a kick on Banks and Banks hit the Bank Statement submission for the pinfall win after 13 minutes.
Winners by submission: Asuka, Sasha Banks, Bayley & Mickie James
Analysis: ** That was a typical women's tag match with a weird finish. I don't think James and Bayley ever tagged in for their team (maybe during the break), which doesn't make a lot of sense in a match that went that long. It was weird to see Banks win without making a hot tag.
Post match, the faces were in the ring and Asuka dumped out James, Bayley and Banks by sending them all over the top to the floor in a preview of the Royal Rumble match. The crowd was cheering it.
Analysis: Nice preview of the Rumble match. Good bumps by James, Banks and Bayley. Asuka is a favorite in the Rumble match. No doubt about that.
Kurt Angle was in his GM's office with a referee there with Angle telling the ref they need to control the situation with Lesnar, Strowman and Kane in there. Jonathon Coachman walked into the office with Angle and he got a good ovation. Harvey Wippleman and Brooklyn Brawler were there too. Teddy Long showed up to lead them in a dance. It's Brother Love aka Bruce Prichard, who got a nice ovation. His podcast is popular. Love said he loved everybody and he had an awkward moment with Coach where they didn't know if it was a handshake or a hug. The Boogeyman showed up with worms in his mouth. Everybody freaked out about it as he pulled the worms out of his mouth and put them in Coachman's hands. Boogeyman left.
Analysis: That was a fun bit of nostalgia with some comedy figures in there. Brother Love got the biggest ovation because his "Something to Wrestle" podcast is awesome and I've listened to every episode. Highly recommend it if you don't listen. Nice to see some familiar faces although I never really enjoyed The Boogeyman, but I guess he's appealing if you like the gross out factor.
The Undertaker's return is up next.
(Commercial)
There were some historic images shown from Raw's history.
It's back to the Manhattan Center with Jim Ross and Jerry Lawler and Lawler talked about the puppies, but Ross stopped him. Sorry Jerry.
Let's Hear From The Undertaker
A video package aired about The Undertaker's career. Undertaker won the main event of the first Raw (over Damien Demento) and there were highlights of other things he did on Raw. The Undertaker also spent a lot of his career on Smackdown once they did the brand extension, but he still had plenty of cool moments on Raw.
The Undertaker's music hit and he made his entrance at The Manhattan Center. The lights stayed on. There was a nice touch for it because the great Howard Finkel introduced him. That's cool to hear although apparently WWE just used his voice and that Finkel didn't appear in front of the crowd. A lot of fans were chanting "holy shit" for Undertaker as he walked out. There's an ICOPRO sign too. Love that too!
The Undertaker stood in the ring with a microphone in hand. Fans chanted "Undertaker" for him. The Undertaker said the carnage began on this sacred ground of evil 25 years ago. The Undertaker said for 25 years he's been digging holes and anybody that stepped foot in the dark side got buried. Undertaker said for 25 years he's taken legends off their pedestals and put them in the cold, dark Earth. The Undertaker said Stone Cold answered to the reaper, Mick Foley answered to the reaper and even his own flesh and blood Kane had to answer to the reaper. The Undertaker said they all tried, they all failed. The Undertaker said on this sacred ground, he declares for all of those who have fallen "it is truly time…you rest in peace." Some fans were chanting "one more match" but he didn't stop and acknowledge it. Taker's music played to end the promo.
Analysis: Good promo from The Undertaker although if you were expecting something newsworthy out of it, there was nothing. Whether it means he is going to wrestle again, we don't know from that promo, but that's the expectation. The crowd showed him a lot of love as usual because he deserves it. It would have been nice if he said something more or some heel tried to interrupt him leading to Undertaker kicking their ass, but that didn't happen. I still think we can pencil in Cena vs. Undertaker at WrestleMania. There's plenty of time to set it up.
The Undertaker's music played with Ross wondering if that was a warning. Lawler said he didn't know.
Reigns vs. Miz is up next.
(Commercial)
It's back to the Barclays Center. There was a shot of the APA duo of Ron Simmons and JBL in their APA office playing poker. They were joined by Heath Slater and Rhyno. Slater thought he won, but JBL beat him with his hand. Slater said he's got kids, so JBL told Slater to tell the kids that their daddy is broke. Somebody entered the "office" and threw money onto the table. It was Ted Dibiase with the Million Dollar Title on his shoulder. Dibiase did his laugh. Good pop for him.
Analysis: The APA office is a good way to get a bunch of people on the show.
The General Managers of Raw were welcomed on the stage: John Laurinaitis with Cole and Graves yelling "People Power" for him, William Regal, Eric Bischoff got a really nice ovation and then they introduced the General Manager of Smackdown Daniel Bryan. Huge ovation for Bryan of course with the arena greeting him with the "yes" chants.
The Miz's theme music started up with Miz showing up for a staredown with Daniel Bryan. Miz had Curtis Axel and Bo Dallas with him. The Miz is going for his 8th Intercontinental Title reign.
Roman Reigns made his entrance with the Intercontinental Title with Cole talking about how Roman's cousin Yokozuna wrestled on the first Raw 25 years ago. Plenty of boos for Reigns.
Intercontinental Championship: Roman Reigns vs. The Miz (w/Curtis Axel & Bo Dallas)
The Miz was cheered a lot during the introductions and Reigns was booed a lot. Cole noted that the IC Title has changed hands 51 times on Raw in the last 25 years.
The crowd was chanting "Let's go Roman/Roman sucks" so Cole said it was electric like he usually does. Miz hit a punch to the head after the leaving the ring, but Miz went for an attack from behind and Reigns stopped him with a punch. Dallas prevented Reigns from an attack, but Reigns decked Dallas and another punch to Miz. Axel distracted Reigns, so Miz kicked Reigns off the ring apron and sent him into the steel steps. The show went to break there.
(Commercial)
Back from break, Reigns nailed a clothesline off the ropes followed by the corner clothesline and a running boot to the head. A fan in the crowd has a "Sweat on Me Roman" sign that is creepy. Reigns nailed the Drive By dropkick on Miz while Miz was leaning over the apron. Back in the ring, Reigns missed a shoulder tackle because Miz moved, Reigns hit the post and Miz got a rollup with his feet on the ropes for a two count. Miz nailed his Miz kicks to the chest of Reigns and Reigns blocked the last one leading to a sitout Powerbomb for a two count. Axel and Dallas pulled Miz out of the ring. Reigns hit Dallas and Axel with a Drive By dropkick. Reigns sent Axel ribs first into the ring apron. Reigns sent Dallas into the ring post. Reigns launched Axel over the barricade. Miz capitalized with a knee to the back of Reigns while on the floor. Back in the ring, Reigns slipped out of a Skull Crushing Finale attempt and Reigns nailed a Superman Punch for a two count. Reigns wanted the Spear, but Dallas grabbed Reigns' foot. Miz capitalized with a clothesline. The ref Chad Patton saw it, so he sent Dallas and Axel to the back. Reigns rollup got two. Reigns hit a Superman Punch on Dallas and Axel. Miz hit the Skull Crushing Finale, he covered, the crowd was cheering and Reigns kicked out before the three count. Very close. Awesome nearfall. Reigns blocked another SCF attempt with elbows to the head. Reigns charged in, Miz moved out of the way and Reigns hit the middle turnbuckle. It looked like the turnbuckle pad was exposed. Miz hit the Skull Crushing Finale for the pinfall win after 14 minutes.
Winner by pinfall and New Intercontinental Champion: The Miz
The replay showed that Miz took the turnbuckle padding off when Reigns was battling the guys on the floor. The Miz is now an 8-time Intercontinental Champion.
Analysis: ***1/4 That was a really good match with one of the hottest crowds you're going to get this year, so it was the right time for a title change. If you listen to the crowd you would think The Miz was the face, but that's not how Miz is presented. The nearfalls in the match were really well done. I thought the story made sense with Reigns realizing he needed to take out Axel/Dallas, which ended up helping Miz because of the dreaded middle turnbuckle. That was a clever finish. I'm not surprised by the title change because Reigns is the kind of guy that would be short term champion with WrestleMania on the horizon. Miz does well holding that title.
The Miz celebrated with the title and his buddies with the crowd still cheering.
Still to come: Lesnar, Strowman and Kane together. Also, a Degeneration X reunion is still to come.
A commercial aired for NXT Takeover Philadelphia, which is this Saturday on WWE Network. I love NXT Takeover events.
(Commercial)
PLUG TIME: Check out my ranking of the 25 Greatest Moments in WWE Monday Night Raw history that I did for The Comeback last week. It turned out well and I've received a lot of cool comments even from those that disagree with me, which is okay. I hope you get a chance to check it out.
There were more images shown from the history of Raw.
There was a shot of the APA offices with the likes of Jeff Hardy, MVP and The Usos joining the guys that were at the table. MVP won a hand and said "ballers gotta ball."
The Peep Show hosted by Christian
The ring was set up with Christian in the ring in Brooklyn for his "Peep Show" talk show segment. Christian welcomed us to the show and said he has missed us.
Christian noted that he is a 9-time tag team champion that has seen it all or so he thought. Christian said maybe not because he saw this team win the Tag Team Titles in their first match. Cole noted no Edge due to prior obligations (he's filming the TV show 'Vikings' in Ireland). Christian introduced Jason Jordan and Seth Rollins, who are Raw's Tag Team Champions. Jordan and Rollins defend the titles against Sheamus & Cesaro at the Royal Rumble on Sunday.
The guys sat down in the chairs in the ring with Jordan saying it's been amazing, which led to boos. The crowd booed before Jordan could say much. The crowd shut down Jordan with boos. When Jordan tried to talk again, they booed some more and Jordan said it was an honor to be in Christian's presence as well as the legends there. Jordan said he wanted to thank the people for their continued their support, which led to more boos and Jordan congratulated his dad Kurt Angle for bringing together all this great talent. Jordan said that his dad doesn't suck. The fans booed. Jordan stood up to give his dad a round of applause. Sheamus and Cesaro interrupted.
Analysis: The heat against Jordan is getting stronger. Once he turns heels and embraces the boos it will help him.
Sheamus and Cesaro were in their street clothes. Sheamus said that Jordan has to slow down because he's got it all wrong. Sheamus claimed the superstars and legends have been lining up to get photographs and autographs from them. They did their catchphrase about being The Bar. Sheamus claimed the legends thanked them in advance for taking back the Raw Tag Team Titles at the Royal Rumble. Cesaro told Jordan that it's not his dad who sucks, Cesaro told Jordan he sucks. The crowd cheered. Cesaro and Sheamus led the crowd in "you suck" chants.
Jordan punched Cesaro and Rollins hit Sheamus with a clothesline that sent him out of the ring. Rollins hit a suicide dive that took out Cesaro on the floor. Jordan held up Cesaro, but Rollins jumped off the ropes with a flying knee that hit Jordan because Cesaro moved. Sheamus and Cesaro left to end it. Jordan and Rollins didn't argue about what happened.
Analysis: That was just an average segment to cause a bit of a problem between Rollins and Jordan. There wasn't much to it. It was another segment on this show where heels were cheered heavily as Sheamus & Cesaro led the crowd in "you suck" chants. I like Christian, but it's too bad Edge wasn't there because their comedy works a lot better together. I love their podcast too.
Alexa Bliss, the Raw Women's Champion, was interviewed backstage by Charly Caruso. When Caruso asked Bliss if she thought she would be champion at WrestleMania, Bliss said that she's a goddess. Charlotte Flair showed up and she is way taller than Bliss as we all know. Charlotte said to be the woman, you have to beat the woman. Ric Flair showed up saying that Charlotte will always be the champion until she decides to hang her robe up. Charlotte and Ric did a "woo" together to end it.
Analysis: It's always good to see Ric and glad he's doing better after his health scare last summer.
This Tuesday on Mixed Match Challenge: Miz & Asuka vs. Big E & Carmella. That will be a win for Miz & Asuka.
(Commercial)
There was a 25 Years of Raw video of Edge. He had some good Raw moments for sure, but he was mostly a Smackdown guy during the first brand extension years.
Analysis: I like Edge a lot, but it's weird to me that there would be a video of highlights, yet The Rock was barely mentioned on the show.
It was back to the APA offices with others joining them like Natalya and Natalya beat Slater in poker with a queen of hearts. Dana Brooke was there with Titus O'Neil and Apollo Crews with Brooke telling Slater she's crunched the numbers and Slater has lost a lot of money.
Analysis: Poor Slater. He's got kids!
It was back to the Manhattan Center with Bray Wyatt making his entrance. The lights were off in the arena while Wyatt had his lamp and the crowd lit up the arena with cell phone light.
Matt Hardy made his entrance as Wyatt's opponent. Fans were happy to see him with "delete" chants.
Bray Wyatt vs. Matt Hardy
Hardy was in control early with a clothesline. Wyatt went for a Twist of Fate early, but Wyatt got out of it and Wyatt nailed a running cross body block to the ribs of Hardy to knock him down. It went to break about two minutes into it.
(Commercial)
Back from break, Hardy with a jawbreaker. Hardy sent Wyatt's head into the turnbuckle repeatedly, but Wyatt pushed off to avoid the bulldog. Wyatt did an upside down stare and Wyatt laughed at him. Hardy hit a Side Effect for a two count. Wyatt sent Hardy into the ropes I think and then Wyatt hit the Sister Abigail neckbreaker for the pinfall win after six minutes.
Winner by pinfall: Bray Wyatt
Analysis: * It was a quick match to put over Wyatt. I don't like seeing a commercial during a match that only went six minutes. These guys have feuded for a couple of months only to have a quick match that meant nothing. That's lame.
The women of WWE were introduced to stand on the ramp and salute the fans. It was the Bella Twins, Maryse (she's pregnant), Kelly Kelly, Lilian Garcia, WWE Hall of Famer Jacqueline, Torrie Wilson (looking great like usual), Michelle McCool (aka Michelle McTaker as I like to call her), Terri Runnels with Graves referencing her Hardcore Title win, Maria Kannelis (also pregnant) and the last woman was Trish Stratus. Huge ovation for Stratus.
Analysis: They all looked fantastic. My favorites in that group are Trish Stratus, Torrie Wilson and Maryse. I used to think I was a brunette guy. Maybe not.
That's the end of the second hour of Raw.
(Commercial)
There was a shot of Elias backstage with his guitar. Chris Jericho was there leading to fans chanting "Y2J" so the guys paused a bit. Jericho pointed out that Elias has a lot of scarves. Jericho said he wrote a song, asked to use his guitar, Elias said no and Jericho had his guitar. Jericho called Elias a stupid idiot and you just…made The List. When Jericho pulled out the "list of Jericho" clipboard the crowd popped huge. Jericho said he was kidding and then told Elias he made the list. The stupid scarves of Elias made the list too.
Analysis: Good to see Jericho there. The List gimmick is still over very strong. No surprise.
There was a clip of the Empire State Building with red lights at the top of it in support of Raw.
Elias was in the ring with his guitar. Elias played some of his guitar without singing anything, which led to some cheers. Nice Johnny Cash shirt. When Elias asked who wants to walk with him, he got a lot of cheers. Elias said it took them 25 years of Raw to find him, but they finally got it right because WWE stands for Walk With Elias. Elias said Royal Rumble is a week away, but tonight there are celebrities and legends. Elias told the fans to hold their applause and shut their mouths. Elias teased not singing a song. Elias claimed the legends need to hear this one. Fans chanted "stupid idiot" at him. Elias said if that's how they feel then he's going to leave.
Elias pointed out Jimmy Fallon of The Tonight Show in the first row. Elias said he would show Jimmy how it's done. Elias sang about legends like HBK, Stone Cold and called Undertaker a decrepit old man and added that Jericho is a phony. Elias said as far as The Rock goes, Rocky still sucks. Elias said he's changing the game, he said John Cena's like Brooklyn because he has no balls. Elias said he's going to win the Royal Rumble and John Cena's entrance music hit.
Analysis: It was a solid heel promo/song from Elias. He's getting better at it every week.
Cena was greeted with the "John Cena sucks" chants for his song. Cena ran down to the ring with Cole yelling about Cena being in the Royal Rumble match. Elias left the ring.
Cena pointed out that he and Brooklyn have balls because there they are right there. He pointed at something in the crowd. It was a beach ball, but then somebody took it away. Fans chanted "Asshole" and Cena said the Big Apple to keep it PG. Elias went into the ring. Cena said it's 25 years of Raw. Elias told Cena to shut his mouth. Elias told Cena that nobody wants to see him because they came to hear Elias and Cena ruined it. Cena suggested that Elias should do something about it. Cena took off his shirt to show he was ready for a fight. Elias told him that's not how it works. Elias told Cena he won't take orders from him or from the Brooklyn scumbags. When Cena posed, Elias tried a charge, but Cena was ready with two shoulder tackles and the spinning slam. Cena connected with the Five Knuckle Shuffle fist drop. Cena went for the Attitude Adjustment, but Elias slipped out of it and nailed Cena with a punch to the groin. Elias grabbed his guitar from ringside. Elias smashed Cena in the back with his guitar. Some fans chanted "yes" for that. Elias hit the "Drift Away" neckbreaker on Cena. Elias stood over a fallen Cena to end it.
Analysis: Good segment to make Elias look strong going into the Royal Rumble on Sunday. On a show like this, you might expect the face Cena to come out looking dominant, but it was Elias that ended up dominating thanks to the low blow, guitar shot and Drift Away. That will probably lead to a Royal Rumble moment where Cena eliminates Elias. With Samoa Joe injured, they needed a heel to feud with Cena going into the Rumble and that's why they went with Elias.
The announcers went over some of the matches at the Royal Rumble. I have the full lineup at the bottom of this post.
It was back to the APA poker party with the New Day trio joining the festivities. Slater thought he won with a full house, but Dana Brooke said that Slater was cheating and he hard cards in his shirt. There was a lot of arguing, so JBL and Simmons said there will be no fighting back there. JBL told Slater and Rhyno to go fight in the ring, so Crews and O'Neil with Brooke followed them. Dibiase laughed because he had a royal flush to win the pot. Simmons stood over the table and said "DAMN" about Dibiase's win. The crowd popped for that.
Analysis: Those backstage segments have led to some fun moments during the show. Nothing great, but nothing that bad either.
(Commercial)
Mark Henry was shown walking backstage. The Godfather was back there with a lovely lady. The Godfather told the woman named Olivia that Henry was known back in the day as Sexual Chocolate. Henry said a lot of them have grown up, but it looked like Godfather was the same. Henry tried to flirt with her and Godfather cut him off to say that was his wife. Godfather left with her.
Analysis: More nostalgia fun with a Sexual Chocolate reference. That is one of the best wrestler nicknames ever.
The two tag teams that had the argument backstage entered for a match.
Titus O'Neil & Apollo Crews (w/Dana Brooke) vs. Heath Slater & Rhyno
O'Neil nailed Rhyno with hard chops to the chest. Slater tagged in with a punch off the top rope. Crews with a leap frog followed by a dropkick. Crews with a delayed vertical suplex on Slater. They went to break two minutes into this.
(Commercial)
Back from break, all four guys were brawling and the ref called for the bell to end it.
Match Result: Double Disqualification
Analysis: 1/2* It was a nothing match to set up a post match angle.
The Dudley Boyz music hit and they made their entrance to a big ovation. O'Neil and Crews left the ring first followed by Rhyno and Slater.
The fans chanted for tables, so the other three wrestlers tossed Slater into the ring. Bubba slammed Slater. D-Von went up top, Booker told him to be careful because he's put on weight and Graves said "dilly, dilly" instead of Whassup because that's the updated Bud Light commercial. Bubba told D-Von to get the table and the fans chanted for the table. With the table set up in the ring, the Dudleys hit Slater with a Dudley Death Drop aka 3D through the table. Crews, O'Neil and Rhyno went into the ring with the Dudleys and they all celebrated over the fallen Slater.
Analysis: That was a fun segment to pop the crowd after a boring match. Rhyno being happy about his partner being beaten up is kinda silly, but that's the way that team is with Rhyno wanting to toughen up Slater. The Dudleys are expected to be a part of this year's WWE Hall of Fame class. It could have been announced here for a cool moment, but it's probably coming soon. D-Von works for WWE backstage as a producer and Bubba co-hosts the Busted Open Radio show. They own wrestling schools together too.
AJ Styles was interviewed backstage by Charly Caruso and Styles said he had somebody to do this interview with him, so he politely asked her to leave. Styles introduced Mean Gene Okerlund to interview him. Mean Gene Okerlund showed up to ask Styles about the WWE Title match at Royal Rumble. Styles started the promo an old school Hulk Hogan way, which led to some cheers. Styles talked about how he has to hit Sami Zayn and Kevin Owens fast, but at end of it, he's still going to be the WWE Champion.
Analysis: Good to see Styles there and a nice bit of nostalgia with Okerlund there. Gene is 75 now, so they didn't ask him to do very much.
The group known as Degeneration X is up next.
(Commercial)
There were more images shown from Raw's history including CM Punk sitting on the stage during his famous Pipebomb promo. The crowd cheered loudly. I'm not pointing out the images the entire night, but figured I would mention that.
It was back to the Manhattan Center with Ross and Lawler.
Let's Hear from Degeneration X
The Degeneration X group was introduced with Triple H and Shawn Michaels out first with the green glow sticks. JR called them a future Hall of Fame faction that would be well deserved.
Shawn Michaels and Triple H fired up the crowd. Michaels tried to talk about some DX memories, but Triple H prevented him from telling certain stories. Michaels was frustrated because he used to run the group and now Hunter runs everything, which was funny the way Shawn said it. Michaels plugged WWE Network because he's the master of the cheap plug. Triple H sucked up to the crowd talking about how the fans lit the spark for the fire that is WWE and they are there because of us. Triple H said that 20 years ago, they started something special in this ring. Triple H mentioned they would walk into this ring with "Ravishing" Rick Rude and the 9th Wonder of the World Chyna (fans cheered their names) and say whatever they wanted to say. Triple H said that DX was always at the forefront of this whether it was being on the first Raw (Shawn was) or whether it was driving a tank up to Nitro and Hunter said they came there because the Manhattan Center for Raw is home. Triple H said that DX will be at the forefront of the next 25 years. Hunter did his "are you ready?" bit to fire up the crowd. Hunter said that when he said "we" they didn't come alone.
The Road Dogg did his "Oh You Didn't Know" bit and he had his buddy Billy Gunn with him as the two men that formed the New Age Outlaws fired up the crowd. Road Dogg has still got it. The fans chanted along with the promo because they remember all the words. Road Dogg also introduced X-Pac to a nice ovation from the crowd. Fans chanted "1-2-3" for the man once known as the 1-2-3 Kid. X-Pac said he knows this is a DX reunion, but they can't have a celebration without this guy right here. It's Razor Ramon aka Scott Hall. The show went to break after he walked through the curtain.
Analysis: What an odd time for a break. Razor walked out there to a nice ovation, took a few steps and they went to break. That was not timed very well. Everything they said and did was pretty standard stuff that the crowd still loves. Nice touch by the fans chanting "1-2-3" at X-Pac like that. You could tell he appreciated that.
(Commercial)
The show returned with Razor Ramon in the ring. "Hey yo" drew a nice pop. Razor said everybody knows you can't have a party on Raw without the Bad Guy. Razor said that everybody has to agree that this Raw 25 is just too sweet.
Finn Balor, Luke Gallows and Karl Anderson of The Balor Club showed up to join the party in the ring. They went into the ring. Everybody held up the "Too Sweet" hand gesture in the ring. Gunn tried to end the fun with a promo, but The Revival's music hit.
The Revival (Dash Wilder & Scott Dawson) vs. Luke Gallows & Karl Anderson
The Revival were aggressive to start the match. Dawson with a back elbow on Anderson. Wilder nailed Anderson with an uppercut and headlock, but Anderson sent him into the turnbuckle. Jumping leg lariat by Anderson. Hot tag to Gallows against Wilder with a clothesline, punch and a running splash. Kick to the head by Gallows on Wilder. Anderson back in with the Magic Killer double team move for the pinfall win after three minutes.
Winners by pinfall: Luke Gallows & Karl Anderson
Analysis: * Easy win to put over the faces during a very quick match.
Post match, the DX guys all hit their signature moves on The Revival with Michaels nailing a superkick and Triple H with a Pedigree on Wilder. Balor went up top and hit the Coup de Gras on Wilder. Gunn ended the promo leading to the "Suck It" yell will everybody involved.
Analysis: More nostalgia. It was a passing of the torch of the "too sweet" hand gesture as if to tell us the DX guys approve of Balor Club using it.
It was back to the Barclays Center for the main event segment.
Kurt Angle, Raw's General Manager, walked out to the ring with a parade of legends and some wrestlers to witness the main event segment. It's a good thing Harvey Wippleman is out there to break up a potential brawl! Now that's sarcasm.
After Raw, Season 3 of Ride Along is on WWE Network with Kevin Owens/Sami Zayn in one car while The Usos and Naomi are in the other car.
(Commercial)
Main Event Confrontation
Angle was in the ring for the main event segment. This is around when Raw usually ends at around 11:08pmET, but they are running longer this week.
Braun Strowman made his entrance to a nice ovation from the crowd. The midcard wrestlers stood in front of Strowman as Kane made his entrance and he walked into the ring.
Paul Heyman appeared on the stage to introduce his client, the Universal Champion Brock Lesnar. Heyman said he came here to bring us somebody relevant and it happens to be his client. Heyman said his client isn't there for a nostalgia trip. Heyman said his client is there for a fight. Heyman said "fighter, are you ready?" and Heyman claimed his client was the most relevant man of the 1,287 episodes of Raw and he introduced Brock Lesnar.
Lesnar went towards the ring, the midcarders left the ring and Strowman knocked Kane down in the ring. Lesnar decked Strowman with a clothesline outside the ring. Lesnar nailed a F5 on Kane in the ring. Lesnar tried to suplex Strowman, but Strowman came back with a clothesline that sent Lesnar out of the ring. Strowman tossed Lesnar into the barricade. Strowman cleared off the announce table. Strowman picked up Lesnar and hit Lesnar with a Running Powerslam that put Lesnar through the announce table. That drew a loud reaction.
Strowman went into the ring to pose while his music played. Replays aired of what happened. Strowman posed in the ring to end the segment and that ended Raw at 11:15pmET.
Analysis: It was a rushed segment because they knew they had to wrap it up, so the brawl went by quickly. Strowman putting Lesnar through tables was done at SummerSlam in the same building last August and it generates a reaction, but it's not as interesting when we've seen it a few times before. Kane has looked like such a loser in this feud. I don't think anybody watching believes he has a chance of winning at the Royal Rumble and that Kane is only there to take the pinfall from Lesnar.
Three Stars of the Show
Steve Austin
The Miz
Roman Reigns
The Scoreboard
5 out of 10
Last week: 5.5
2018 Average: 5.38
Last 5 Weeks: 5.5, 5, 6, 6.5, 5.5
Final Thoughts
I give it a 5 out of 10.
My expectation for this show was to give it a 8 or a 9 out of 10, but when I think about it they really could have done a better job in terms of presenting some big angles. Instead, it was heavy on nostalgia and had some boring moments. That's why my score is a 5 out of 10. Still okay at times, but not as interesting of a show as I expected it to be.
If you were looking for some huge angle or moment on Raw 25 then there wasn't one particular thing that stood out. There was lots of nostalgia and a very good IC Title match. However, there was nothing that big in terms of storyline development or memorable moments.
I enjoyed Stone Cold with Vince and Shane more than anything on the show. It would have been nice if Austin was able to cut a promo. It was weird seeing him not talking.
Fans at the Manhattan Center likely felt ripped off because there wasn't a lot of action there. That's understandable since it's the smaller venue. They did get to see some unique things, but it wasn't nearly as good as what happened in Brooklyn.
The build to Royal Rumble was poor. I don't know why. It just didn't feel like a go home show for one of the biggest shows of the year. Weird booking by WWE all night long.
THIS SUNDAY: 30 WOMEN are ready to make history in the first-ever Women's #RoyalRumble match! #RAW25pic.twitter.com/9UxMVGiF9R

— WWE (@WWE) January 23, 2018
The next WWE PPV is Royal Rumble on January 28. Here's what we know so far.
Men's Royal Rumble match with 30 competitors – The names announced so far are John Cena, Finn Balor, Randy Orton, Elias, Shinsuke Nakamura, Baron Corbin, Matt Hardy, Bray Wyatt, Rusev, Aiden English, Apollo Crews, Titus O'Neil, The Miz and many more that they don't want to name.
Universal Championship: Brock Lesnar vs. Kane vs. Braun Strowman
WWE Championship: AJ Styles vs. Kevin Owens & Sami Zayn
Women's Royal Rumble match with 30 competitors – The names announced so far are Asuka, Natalya, Ruby Riott, Naomi, Sonya Deville, Mandy Rose, Sasha Banks, Bayley, Lana, Tamina, Mickie James, Nia Jax, Sarah Logan, Liv Morgan, Becky Lynch and Carmella.
Raw Tag Team Championships: Seth Rollins & Jason Jordan vs. Sheamus & Cesaro
Smackdown Tag Team Championships 2/3 Falls: The Usos vs. Shelton Benjamin & Chad Gable
No Cruiserweight Title match due to Enzo Amore being suspended due to rape accusations.
—
That's all for this week. See ya next time for the Smackdown review.
Go Toronto Raptors and Toronto Maple Leafs.
You can contact me using any of the methods below. Thanks for reading.
John Canton
Email: mrjohncanton@gmail.com
Twitter: @johnreport