WWE Mae Young Classic Review – Part 1 (First Round) by Max Grieve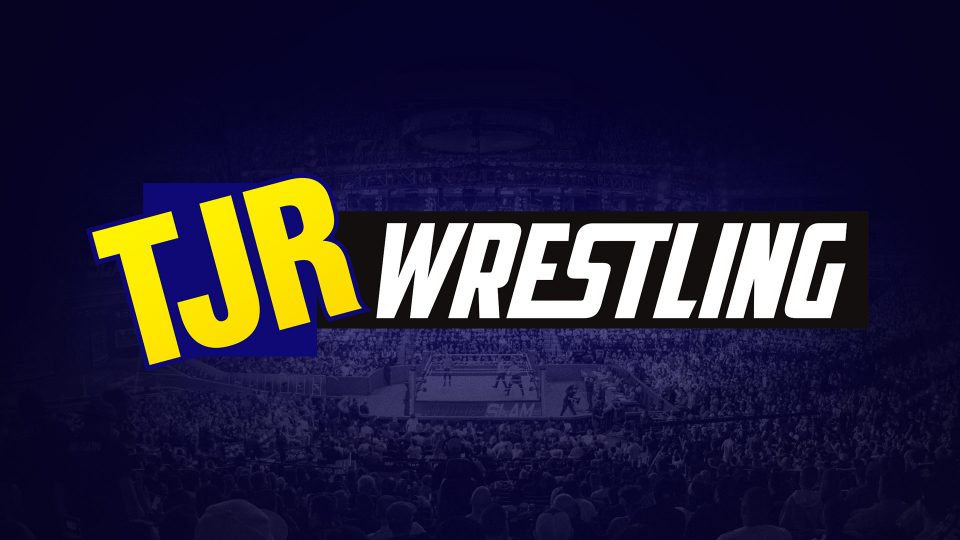 Talk about WWE staging a women's tournament for the WWE Network, similar to last summer's Cruiserweight Classic, started back in…… Well, probably as soon as the Cruiserweight Classic had finished. We've had to wait a long time for it, but finally the Mae Young Classic has now arrived.
Entering into the spirit of things, this first part of an episodes review has also taken a while to arrive, so my apologies for that. Kurt Zamora has already written a great summary of some of the key things to come out of the tournament so far, which is also well worth your time.
Episodes of the tournament were released on the WWE Network in blocks, so the easiest way to review them is all together. This review covers the first block of episodes – released last Monday – which in turn covered the first round of the tournament. My review for the second block, with the remaining episodes, will follow in the next few days ahead of next week's live climax in Las Vegas.
General Points
To fill in the background first, the Classic takes the form of a 32-woman single-elimination tournament (what us Europeans probably know better as a straight knockout format). The episodes were recorded over two nights at Full Sail University – first round on the first night, everything else but the finals on the second night – with Jim Ross and Lita on commentary.
As with the format, the presentation style from the CWC also makes a welcome return; the pre-match gear checks by the referee, handshake and post-match declaration of the winner all seem like small, simple things, but they really make a difference when you're presenting the tournament as a sporting competition. That's very much the vibe again here. Each woman gets a brief video package before their match to put their background and motivation over, for the benefit of probably a majority of the audience who aren't familiar with them. Again, it's a simple thing but it works.
Another similarity to the CWC is the relatively straightforward booking of the first round, which largely serves the purpose of establishing the key performers for the rest of the tournament. None of the matches here come close to bothering the nominal 15-minute time limit and most of the matchups (even despite one or two sad first round exits) are a pretty easy call. As such, I'm going to hit the main points of the matches in the first round here but not the play-by-play; there's not always a huge amount of detail to go into.
Anyway, we've got four episodes to cover, so let's get to it.
Episode 1 (First Round, 1/4)
Princesa Sugehit bt Kay Lee Ray (submission, six minutes)
Serena Deeb bt Vanessa Borne (pinfall, six minutes)
Shayna Baszler bt Zeda (submission, two minutes)
Abbey Laith bt Jazzy Gabert (pinfall, seven minutes)
The bookends of the first episode were good choices to introduce viewers to the tournament. The opener between Kay Lee Ray and Princesa Sugehit was a smart match to warm the crowd up quickly; both women are skilled veterans with busy, exciting styles and they squeezed a lot of good work into their six minutes here, including a close near fall for Ray after a Gory Bomb and a crisp counter into a Code Red from Sugehit. The Princesa got the win with her Fujiwara armbar finish, but it was a shame to lose Ray who had plenty of value to offer the tournament.
An even bigger case of sad first round departures was Jazzy Gabert, who looked every part the star and had the crowd in the palm of her hand from the moment she walked out. Full Sail absolutely and totally bought into the match between Gabert and Abbey Laith (the former Kimber Lee), which told a story of Gabert dominating with power moves and Laith hanging in and ultimately prevailing thanks to guts, experience and Mae Young's old Alligator Clutch. This was a strong end to the first episode and while Laith is a great hand to have in the second round, hopefully it shouldn't be Jazzy Gabert's last chance in a WWE ring either.
In between, the marquee attraction of this first episode was the first round victory for Shayna Baszler. The former UFC fighter, who's worked with a number of the other tournament contenders on the independent circuit in the couple of years since switching her focus to pro wrestling, is one of MMA's 'Four Horsewomen' along with Ronda Rousey, Jessamyn Duke and Marina Shafir – at ringside here. As everyone who's been paying attention will be aware, WWE bloody loves the potential crossover appeal of the group and from the outset it guaranteed Baszler would be positioned as a big deal in this tournament. This match with Zeda, sealed in a shade over two minutes with a vertical suplex into a rear naked choke, was largely worked like a shoot-style contest between two women with MMA backgrounds, looking for strikes and submissions. We'll learn more about how Baszler's 'legit' gimmick meshes against more sports-entertainery styles later in the competition.
In the remaining match, Serena Deeb put away NXT developmental prospect Vanessa Borne with a spear after an attritional short match. Deeb, who talked frankly in her video package about her first run with WWE being cut short in 2010 due to alcohol problems, was a good veteran foil here for the less-experienced Borne, who showed some tidy headbutts and a nice swinging neckbreaker but still looks to need work at linking sequences together. Deeb's redemption story and experience in working a decent match is an asset for the tournament. This bout was also notable for the first TV appearance of WWE's newly-appointed female referee Jessika Carr who, after being acknowledged by Lita at the opening bell, was entirely anonymous for the rest of the match – which is exactly the way any ref should be.
Episode 2 (First Round, 2/4)
Mercedes Martinez bt Xia Li (submission, three minutes)
Rachel Evers bt Marti Belle (pinfall, six minutes)
Rhea Ripley bt Miranda Salinas (pinfall, four minutes)
Mia Yim bt Sarah Logan (pinfall, seven minutes)
The opening match of the second episode was the perfect example of how WWE is using the Mae Young Classic as a development opportunity every part as much as an elite-level competition for enthusiasts, with Performance Center recruit Xia Li given the chance to wrestle the first live match of her career against current Shimmer Champion Mercedes Martinez. The story of the match was the veteran Martinez letting Li know she was in way over her head, getting complacent and being caught by some stiff kicks, then switching back on with a spinebuster and a surfboard-cum-dragon sleeper submission for the win. Martinez gave Li a generous rub without tarnishing her own brand and moves on to more interesting work in later rounds. Everyone benefits.
The main event of this episode saw Mia Yim (also known as Jade in other wrestling circles) defeat Sarah Logan (Crazy Mary Dobson) in a really entertaining back-and-forth match. Both women came out of this looking great. The match was well-paced, focusing on Yim stalking Logan with hard strikes and Logan showing heart and country grit to stay in the game. After a nice spot with both women swapping seated strikes, the pace quickened through an exchange of suplexes to finish with Yim outsmarting and putting away Logan with Eat Defeat. One of the best matches of the first round.
The first thing I thought when I saw Rhea Ripley, having long ago lost the thread of who of the Mae Young Classic competitors had and hadn't already been signed to WWE contracts, was that the company must surely have snaffled her up at the first opportunity (which they had). 20 years old with stature, athleticism, glamour and charisma, Ripley looked at home on this stage; probably more so than Miranda Salinas, who was put away with a full nelson slam in fairly short order. Ripley came over strong here and looks like a future star.
The low point of this episode – and probably the whole first round – was Rachel Evers vs Marti Belle. The story they tried to tell was Belle as the arrogant veteran stalling for time and Evers – daughter of Paul Ellering – as a less experienced fiery powerhouse, but for whatever reason the chemistry wasn't great, the pace was sluggish and disjointed and they lost the crowd long before Evers won with a surprise inside cradle. Evers clearly has potential, but asides from a very nice spiral springboard legdrop her power-based offense remains a little rough round the edges.
Episode 3 (First Round, 3/4)
Toni Storm bt Ayesha Raymond (pinfall, four and a half minutes)
Dakota Kai bt Kavita Devi (pinfall, four minutes)
Bianca Belair bt Sage Beckett (pinfall, five and a half minutes)
Piper Niven bt Santana Garrett (pinfall, seven minutes)
This third episode showcased a few of the more unique and charismatic women in the tournament, not least Australian Toni Storm whose Rock 'n' Roll swagger way outgrows her billed 5'5″ height and gives her a real star quality. The Full Sail crowd loved her on first sight and took to her cocky taunts and exaggerated hip attacks. Ayesha Raymond, billed as the only competitor from the UK – if you don't count Scotland, which WWE apparently doesn't (along with roughly half of Scotland itself at last count) – was a tidy enough dance partner for four minutes as the more powerful, Amazonian cat-lady but takes the unfortunate distinction of lamest elimination in the entire tournament, after getting rolled up off a ropey-looking missed splash.
Speaking of Scotland, Piper Niven advanced to the second round after beating Santana Garrett with a Michinoku Driver in a very enjoyable main event. The crowd were loud for both women from the outset, which really helped. Niven's work was fantastic here, from toying with her smaller opponent at the beginning to selling hurricanranas and tornado DDTs with aplomb during Garrett's hope spots. Garrett is another woman whose experience and athletic ability might've seen her in the second round if the planning had worked out differently, but this match provided a really good mix of styles. There's also something rather wonderful about seeing a smiling, tanned American Wonder Woman get demolished to a standing ovation by a larger, pale Scots lady on WWE programming.
Back in January, I picked Dakota Kai to win this entire thing – before hearing who else was in the tournament and then realising she probably wouldn't. However I'm still hoping she'll win hearts and minds here, like a punk-anime Bayley with boots made of violence. Her first round match with Kavita Devi saw her selling like crazy for the Indian rookie after a couple of rope-walk armdrags and an impressive military press slam (but not a lot else), before hitting a yakuza kick and diving stomp off the top for the instant kill. The idea here was to put Kai's over as vulnerable because of her stature but dangerous because her kicks can end a match at any moment.
Both women in the episode's remaining match are already under developmental contracts with WWE and both, to a certain extent, showed some rough edges that need knocking off here, particularly around character development. Sage Beckett marries size and strength with the kind of poise and athleticism we're seeing from Nia Jax on the main roster but her 'shaman' gimmick seemed pretty flat, while the cool confidence of braid-twirling Bianca Belair still looks more taught than natural; more Liv Morgan than Toni Storm. The match here, though, was pretty good – both women were sharp and on point, trading power moves and keeping the intensity level high. It's not hard to see how people have high hopes for Belair, who has ridiculous conditioning and athleticism. Yes, her whip with the hair braid is unique and the spear she finished this match with looks good, but she looks at home working the nuts and bolts of a match too.
Episode 4 (First Round, 4/4)
Candice LeRae bt Renee Michelle (pinfall, five and a half minutes)
Lacey Evans bt Taynara Conti (pinfall, four and a half minutes)
Nicole Savoy bt Reina González (submission, four and a half minutes)
Kairi Sane bt Tessa Blanchard (pinfall, eight and a half minutes)
The best match of the night and probably the best of the first round saw Kairi Sane defeat Tessa Blanchard with her absurdly picture-perfect elbow drop. Blanchard would well have warranted a second round spot, but if you're going to have her make an exit during the first round this was by far the best use for it, rounding off the first set of episodes and whetting the appetite for more quality matches as the tournament's top names start to clash in the following episodes. Blanchard was excellent here, fired up, laying in stiff shots and hitting a nasty codebreaker off the middle turnbuckle. Sane's connection with the audience, meanwhile, is incredible, with a spear out of the corner and a tease of that diving elbow both getting people off their seats. Kairi Sane moves forward because of course she moves forward; she's set for megastar status in NXT very soon.
Sane aside, Candice LeRae probably got the next biggest crowd reaction of the first round, where she defeated Renee Michelle with a swinging neckbreaker off the middle rope. She stressed in her video package that she wasn't just making up the numbers in the tournament because her husband is NXT's Johnny Gargano – but given they cut to Gargano sitting ringside on a number of occasions and the Full Sail crowd opened up with 'Candice Wrestling' chant early on, there's obviously some rub intended and delivered. Michelle showed some nice variety on offense here, but the purpose of the match was to put LeRae over as the scrappy babyface who soaks up punishment before prevailing.
It was no surprise that the all-American former marine Lacey Evans, one of the faces of the Mae Young Classic branding campaign, won her first round match against fellow developmental talent Taynara Conti, but the match itself was definitely more of a surprise. Both women kept the action flowing between sequences, with Conti – showing promising character traits as a sociopathic judoka – playing to her natural strengths on offense with a variety of throws, while the athletic Evans showed a lot of innovation and got the pin with a faintly terrifying sunset driver which one imagines had a very closely-supervised genesis at the Performance Center. Keep an eye out for both of these women on NXT in the future.
The other match in this final episode was a fairly short affair between 'Queen of Suplexes' Nicole Savoy and second-generation wrestler Reina González. González, another woman already under a developmental contract at the Performance Center prior to the tournament, played the role of roadblock with her size, strength and athleticism and Savoy, who found she wasn't able to knock down or suplex the bigger woman, had to use her smarts with a reversal out of a fireman's carry into a cross armbreaker for the win. It was a good summary of the majority of the first round – logical, straightforward wrestling of a good standard, between performers with a mix of experiences, that was over too quickly to have a chance of sticking in your mind beyond a few weeks from now.
Final Thoughts
A handful of notes before I close the book on this first block of episodes:
My favorite match of the first round (non-Kairi Sane division) was Piper Niven vs Santana Garrett, though in truth all the matches that went beyond six minutes were good value and better for having done so. Favorite finisher (non-Kairi Sane division) was a tie between Shayna Baszler and Lacey Evans, although obviously I'm a sucker for Dakota Kai's diving foot stomp too. Five favorite wrestlers from the first round (non-Kairi Sane division) were Kai, Jazzy Gabert, Piper Niven, Mia Yim and Sarah Logan, but there was a lot of competition. For the avoidance of any doubt, every part of Kairi Sane's first round match with Tessa Blanchard was also a highlight.
With the possible exception of Rachel Evers vs Marti Belle, no match was especially bad – however with in-ring time at a premium, breaking out of the adequate-to-decent bracket was pretty hard for all but the longest matches. As such, this first round was an enjoyable enough watch but it's unlikely to change your life.
As with the Cruiserweight Classic, the video packages for each woman may have been simple and limited but were effective. Once you strip away the obligatory Apprentice-lite bullshit about what-these-other-women-are-gonna-find-out, the point is just to give us an easy route in for each character – whether that's "I've done this for over a decade and seek validation", "I want to raise awareness of domestic abuse" or "I like yachting so I dress up like a pirate". In two minutes each, everyone becomes unique, virtuous and distinguishable upon repeat viewing. WWE continues to make video packages look easy.
The announce team of Jim Ross and Lita were very comfortable on the ear. Again, simple pleasures; Ross calling a match and putting over the competitors, free mentions of Shimmer, CHIKARA, Stardom, ITV's World of Sport and no need to digress to reinforce storyline developments or repeat vogue phrases are all a welcome change from much of current WWE television. Both announcers can and will kick into a higher gear as the action picks up later in the tournament, but bah gawd, listening to JR trying to sell Rocket League is like nails down a chalkboard.
The Full Sail University crowd comes in for a decent amount of online criticism – almost all of it unfair and most of it from people who also can't process Japanese crowds showing reverence between big spots or the tribal singing of English crowds – but their generosity was essential here, 'ooh'-ing for strikes and popping dutifully for medium-to-big moves. When you're building a show around a number of relative unknowns to your audience, a live crowd that's willing to give everyone they see a chance is an absolute must.
If you need a reminder of the reasons behind Jinder Mahal's continued push, reflect on the fact that at time of writing the official WWE clip of Kavita Devi's match on YouTube has over four million views – the next most popular in-ring clip from the tournament (Sugehit vs Ray) has a little over 110,000 views.
When you add Toni Storm and Rhea Ripley to the Aussie sheilas already appearing on WWE programming – Emma, Billie Kay and Peyton Royce – plus New Zealand's Dakota Kai, it's pretty clear that part of the world is way, way overperforming when it comes to producing women wrestlers. By all accounts, there are still plenty more out there too.
My review of block two (covering the second round, quarterfinals and semifinals) will go up this weekend, so I'd be very touched if you'd join me for that at your convenience.
In the meantime, please comment below to let us know your favorite match from the first round, what (and who) you liked and what left you cold, and where I can buy a hat like Toni Storm's. She must get them from somewhere, right?