TJR WWE Network Review: WWE 24 – WrestleMania (32) Dallas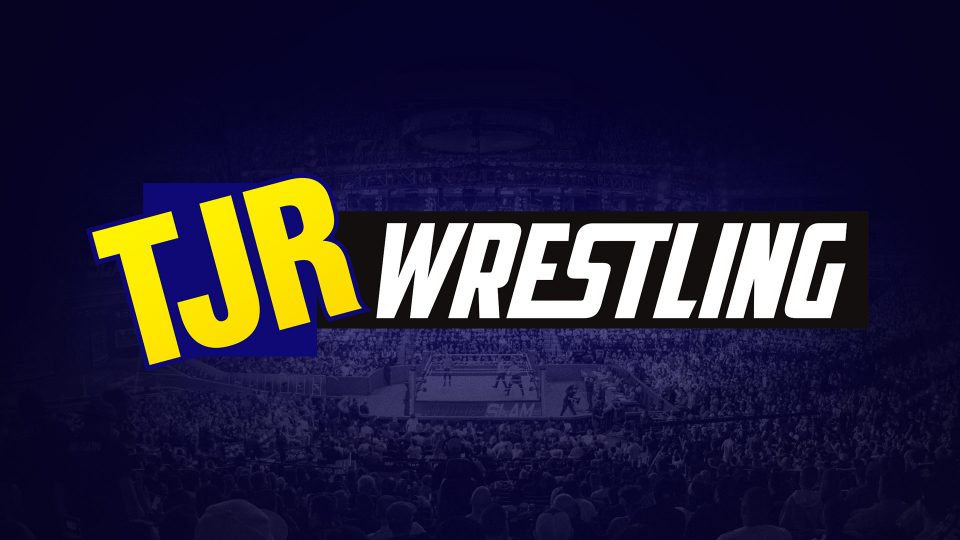 "WrestleMania is the greatest single live event in the world today. Part theater, part rock concert, soap opera, pyrotechnic extravaganza and most importantly, world class athleticism." – Vince McMahon at WrestleMania Dallas press conference January 20, 2015.
A new episode of World Wrestling Entertainment's documentary series, WWE 24, debuted on WWE Network this week after this past Monday's episode of Raw. It's available on demand now.
This is the third year in a row where WWE did a "WWE 24" documentary on WrestleMania. The one about WrestleMania 30 was released in January 2015 and the one about WrestleMania 31 was released in January 2016. All of them, as well as the other WWE 24 documentaries, are available in the "Originals" section on WWE Network in case you want to find it.
The documentary has a run time of 56:58. At no point in the documentary did it feel like it dragged on too long. It also didn't feel short either. Going nearly an hour was the perfect length to cover everything.
The show covered the NXT Takeover Dallas event on the Friday before WrestleMania, there was a bit of Hall of Fame coverage the next night and obviously a lot of focus on WrestleMania 32 as well.
I'm not going to recap everything in the order that it took place. Rather, I'll hit on some key points that stood out to me.
"I can't think of a better way to kick off @WrestleMania…it's gonna be a tough act to follow!" – @TripleH on #NXTTakeOver: Dallas #WWE24pic.twitter.com/a0T0yKZCiq

— WWE Network (@WWENetwork) January 31, 2017
– Triple H was the WWE Champion heading into WrestleMania last year. He also is the boss of NXT, the Executive Vice President of Talent Relations (that means he's the real life General Manager of WWE) and is second in command after Vince McMahon when it comes to storylines on the main roster. After Vince himself, he may be the most important person working in WWE right now.
It was cool to see Hunter wearing different hats, so to speak. He was shown talking to the NXT talent before the NXT Takeover Dallas event, then after the event he complimented them on a great job by saying they made it hard on the main roster and that was the truth. They showed how he kept having to go to AT&T Stadium to check on things for WrestleMania because of everything involved with that. Then there was a shot of him in a quiet moment as he was getting his wrists taped up before his main event match against Roman Reigns. We even got to see Stephanie McMahon attempt her own version of a Triple H entrance as well. That was…interesting…and a little bit awkward too.
– It was really awesome to see Vince McMahon in a backstage setting. We don't get to see it often, so any time we can get a peak behind the curtain at the man that runs the show it can always lead to interesting observations. Now in his early 70s, he's not just father figure to a lot of WWE stars, but he's even a grandfatherly figure as well. They look up to him a lot and want to impress him. Some of them probably fear him a bit too because if you cross the boss it can really hurt your career. Insert your Titus O'Neil jokes there.
There were a couple of Vince moments I really liked such as when New Day were backstage at some press conference, Vince was there watching them get ready and he was giggling like a kid laughing at their antics. He also thought the New Day cereal box at WrestleMania was awesome too. You can tell that New Day is one of Vince's favorite acts in WWE, which is why it makes sense that they had a record breaking tag team title reign last year.
My favorite Vince moment was after Shane McMahon's match against The Undertaker. Shane did that crazy spot where he jumped off the Hell in a Cell structure, Undertaker moved and Shane went crashing through a table about twenty feet below. It was insane, but Shane got through it fine. After the spot happened, Shane's sister Stephanie was shown in a chair beside Vince and she reacted to Shane's bump while Vince just watched on as if it was just another bump during his wrestling show. I'm sure it freaked him out a bit, but he didn't show that to the camera.
When Shane got backstage, he had a tearful hug with Vince and one of Shane's son joined in. As somebody that considered my father to be my best friend and lost him last year, I admit I teared up a bit watching that. I'm happy that Shane is back in WWE's "family" again and I think Vince is happier than anybody about it.
– The New Day trio of Big E, Xavier Woods and Kofi Kingston were featured a lot. I was glad to see that because I enjoy their work and I'm happy that the group worked so well. Kingston noted how a lot of people didn't think it would work, but they became top merchandise sellers around WrestleMania last year. Great to see it work out for them.
The New Day guys were very excited to do their segment with Steve Austin, Shawn Michaels and Mick Foley at WrestleMania. Kingston talked about getting Michaels to dance, Big E was happy to drink a beer with Stone Cold while taking in the size of the crowd and Woods commented that he may have taken the last Stone Cold Stunner. That could be true because there was a clip of Austin backstage saying he doesn't know if he'll do something physical like that again. At the time, he hurt his shoulder punching Rusev in the corner, so that could prevent him from doing something like that again.
– Charlotte was featured a lot. She was the Divas Champion going into the show, then they dumped the word "diva" that night and brought back the Women's Championship. Even though she is a heel on television, she came off as a very likable person here.
Charlotte talked about wanting to pay tribute to her dad Ric Flair with her robe. She said some of the pieces from the robe she wore that night were from the same robe that Ric wore during his last WWE match at WrestleMania 24 in 2008. She got emotional talking about how her late brother Reid was the one that thought he would be wrestling in WWE in has father's footsteps. He died in January 2013. She signed with WWE before that, but her first televised match was in July 2013, so he never got to see her wrestle.
I know that WWE used the death of Reid in a storyline in 2015. I hated it then, but I get why they did it because Charlotte was a face at the time. It was just awkward. In watching Charlotte talking about her brother here, you can tell how much she loved him and how she is genuine in saying that she has dedicated her career to him. It was another very emotional moment during this documentary.
Her performance at WrestleMania was awesome. I thought her triple threat match with Becky Lynch and Sasha Banks was the best match on the show. It's the first WrestleMania where I could say that a women's match was the best. They earned a lot of respect that night. I'm sure that Charlotte's entire family is proud of her too.
"Boys, trust me. Daddy won tonight." – @AJStylesOrg reassured his children following his @WrestleMania match vs. @IAmJericho… #WWE24pic.twitter.com/IkIsHatV64

— WWE Network (@WWENetwork) January 31, 2017
– The journeys of AJ Styles and Zack Ryder were chronicled really well. For Styles, it was his first WrestleMania and you could tell how he happy he was to be there. The cameras followed him to Axxess, he was shown backstage during WrestleMania with a big smile on his face and we got to see him right before he entered the stage as well. He noted that even though his kids were sad that he lost the match to Chris Jericho, he felt like a winner just by being a part of WrestleMania.
As for Ryder, he wasn't even originally booked in the Intercontinental Title match. He noted that it was originally going to be Neville, but he hurt his ankle and Ryder replaced. Ryder talked about how he had been in WWE for ten years and never heard his music play at WrestleMania. It happened that night in Dallas. He also got to live a dream by winning the ladder match to become Intercontinental Title. The reign only lasted a day, but when you watch this it's hard not to feel genuinely happy for Ryder. There is more to Ryder's story as he talked about a battle he dealt with before WWE. Watch the documentary to hear him talk about it.
It was truly the BIGGEST @WrestleMania of all-time… #WWE24#WWENetwork@TheRockpic.twitter.com/V1VspSvV7C

— WWE Network (@WWENetwork) January 31, 2017
– The attendance at the event was a big story as well. When The Rock made his appearance during that really long night, he was there to announce the record breaking attendance for WrestleMania: 101,763 people. Real number or inflated a bit by WWE? Apparently, the real number was only a few thousand less (the number was close to 98,000), so at least WWE picked a number close to legit.
I don't blame WWE for bagging about that number. They should be proud of it. I was there that night and was in awe at the crowd size. I've been to WrestleManias with 65,000 people, but when you see 100,000 people it's absolutely amazing. You can tell the difference.
– There was a lot of access to a lot of key performers in WWE during the documentary, but if you wanted to see guys like The Undertaker or Brock Lesnar out of character then you will be disappointed. It doesn't bother me because I know that those guys aren't the types to be featured in documentaries like this. Lesnar was when he was in UFC because that comes with what they do to promote their shows, but in WWE he really doesn't take part in stuff like this.
– If you expected to hear Roman Reigns talk about his disappointment with the majority of the crowd booing him when he won the WWE Title in the main event, that is not what this documentary is about. They were there to talk about the good things about WrestleMania, which makes sense considering it's a WWE show produced on their own network. Do you think they're going to trash the crowd for booing Reigns? Of course not.
"Whether they were booing me, cheering me, they were standing up. 'Nuff said." – @WWERomanReigns#WWE24pic.twitter.com/NYgIL2V4zN

— WWE Network (@WWENetwork) January 31, 2017
I had to include that tweet for this reason: We were standing up because we were there for about six hours. It had nothing to do with you! (I don't mind Roman. Just stating facts here!)
FINAL THOUGHTS
I enjoyed it a lot. If you just watched this show without watching WrestleMania itself you may think that it was the greatest WrestleMania ever. It was hardly that. I thought it was actually a bit of a disappointing show that ran too long and didn't have enough great matches. However, WWE told the stories of their talent so well during this documentary that we, as fans, can get a better understanding of what WrestleMania means to everybody that works there.
If you haven't watched WWE 24: WrestleMania Dallas, do yourself a favor and watch it. Any wrestling fan would enjoy a show like this and it may also make you appreciate the performers even more than you already do.
GRADE: A-
Additionally, if you want to read my recap of WrestleMania 32 you can do so here. Thanks for reading.
John Canton Contact Info:
Email mrjohncanton@gmail.com
Twitter @johnreport