TJR WWE Network Review: Table for 3 with Shawn Michaels, AJ Styles and Kevin Nash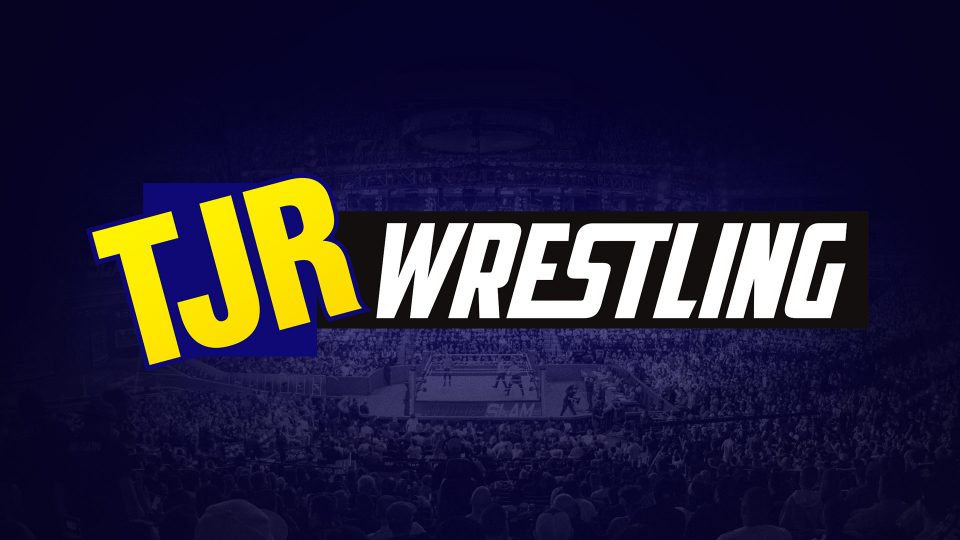 This episode of Table for 3 is called "Common Bonds." It has a runtime of 21:59. It's available on demand on WWE Network if you click on "Shows" and "Originals" you'll see it right there. Here's a full recap of their discussion with my thoughts at the end.
The trio of Shawn Michaels, AJ Styles and big man Kevin Nash were seated at a table. Nash was in the middle of the two men.
– Nash talked about how he Shawn is one of his closest friends and AJ is a great guy that he was able to work with in the past (in TNA, but they didn't say that.)
– Michaels noted that he just met Styles briefly in the past and they got to chat a bit at the Royal Rumble in San Antonio. They talked about Shawn's voice and how Kevin was stunned by Shawn's voice (and how deep it is) when he first met him.
– Styles talked about how he never thought he would be a part of WrestleMania, but he said it's kind of like Christmas. He said it's here, it's over and then you think about what you want next year.
– Michaels said that he couldn't remember what WrestleMania it was, but Vince McMahon would tell him that the next day they would focus on Raw because that's just how the business is. He said you're trying to focus on the big match, but there's no time to really savor and enjoy that moment. He said the best part about being on the other side – retirement – is you have this time to see everything in full context and are thankful about what you got to do in your career.
– Nash brought up that Michaels is at the WWE Performance Center regularly now. Michaels mentioned that he'll just show up once in a while. Clips aired of him at the Performance Center. He said when he first went there for three days his wife said that three days wasn't enough and that the kids loved it in Orlando, so they rented a house down the road for three weeks. He noted in that time he started thinking about the next chapter of his life. He said he thought about his future with his wife and how she noted that ranch life would be difficult when he gets older.
– Styles asked Michaels if he was working there at the Performance Center. Michaels said he's just a volunteer right now and they haven't come to a formal agreement yet. Michaels noted that he's been with WWE since he was 23 years old and he just sort of figures eventually they'll come to an agreement. Michaels said that he hasn't done anything in the business for the money. Nash joked that when people ask him something he's the first guy to ask what does it pay. Everybody laughed.
– Styles talked about how when he heard Michaels went to the Performance Center he wondered if Michaels wanted to get back in the ring. They mentioned the thing that Styles shared on Twitter prior to the Royal Rumble that was a graphic of Styles and Michaels. Nash said when he saw it he thought it was a great idea. Michaels said he thought Styles was a bright young man because it keeps Shawn's name out there by doing stuff like that. Michaels said that this was the first year since he retired where Vince asked him if he would be interested in a match. Michaels said he thinks Styles is so talented and he looked at him as if Shawn wishes that he (Shawn) was younger and could wrestle him. Michaels said he would see Styles and think about how excited he would be to wrestle Styles. Nash said when he watched Styles for a year he knew Styles could carry him (Nash). Everybody laughed.
– Michaels said what's fascinating is that Nash has been in the ring with both of them. Styles said that working with Nash was a lot better than he thought it would be. Styles noted that he was surprised that Nash would sell for him as much as he did. Styles talked about a great spot where Nash kicked him when Styles was on the top rope leading to Styles taking a big bump out of the ring. Michaels talked about the simple story of working a big man vs. little man match. Michaels spoke about how much he loved the Good Friends, Better Enemies match against Nash in April 1996, which was before Nash left for WCW. Nash said that both guys could punch and kick so well, so it was an easy story to tell because it's David vs. Goliath (little man vs. big man).
– Michaels said how there's no way for him to be as good at 51 years old. He doesn't think he could do it at the level he did in the past. Nash called him "Jordan" as his way of saying he is the best. Michaels said that if he wrestled Styles who wins because business wise it would hurt Styles if Michaels were to go over.
– Styles talked about how Michaels already went out on top with one of the best matches ever against The Undertaker (WrestleMania 26), so why would he risk damaging that? Styles said that a lot of people respect the fact that Michaels said he retired and stayed retired.
– Michaels spoke about his career with how it started with breaking glass when he put Marty Jannetty through the barbershop window and the heartbreaking ending of losing his last match ever at WrestleMania. He thought it was such a perfect story. He said that wrestling Styles would feel like a sequel that didn't have anything to do with the other story. Styles thought it would be like doing Rocky 5, which wasn't good, so they did Rocky Balboa.
– They all spoke about the understanding of working with a guy to get used to his style. Michaels said that it would be tough for him to go back to do this line of work, but don't do it in a way like he did before where he was on the road working with a guy. Styles said that he can't do that. Nash joked that if he started chanting "you still got it" would it draw him in. Michaels said that one thing he's learned in the seven years since retiring, that's what entertainment is all about – leave them wanting more.
– Styles brought up the "too sweet" hand gesture that he did with The Club and asked if it bothered them. Styles said that Finn Balor and Karl Anderson got it started in Japan. Styles noted that it just caught on and it was cool all over again. Michaels said there isn't one guy in their Kliq that thought about it that much. Nash joked they were too busy getting heat. Michaels said that these guys are all nice men, which is the opposite of the Kliq – that was a bit of a joke. Nash said that the hyper talented group was emulating what they were doing, but he liked it because the top guys were doing it. Styles asked where they got the hand gesture from. Nash and Michaels said that Sean Waltman (X-Pac) came up with it because he saw it in some bar in Europe. Michaels said that Waltman started doing it, so they all picked up on it. Michaels added that the hand gesture bothered some of the other guys so much and Nash noted they would laugh about it. Michaels said that they didn't do nearly as many cool things as people thought they did. Styles talked about how he enjoyed hanging out with Gallows and Anderson, so that's why they would do it. Nash said he never had a problem with the hand gesture.
– Michaels added that they never cared if anybody did something or "stole something" from them. The whole point was to make a living doing it. Michaels noted that when Nash and Scott Hall left for WCW in 1996 he understood it was for money. They never talked eachother out of it.
– Styles mentioned that when they left Japan, Balor left first followed by Styles, Gallows and Anderson all leaving at the same time.
– They wrapped it up with Nash saying he thought this would be good, but it went beyound expectations. Michaels said it's awesome getting to know Styles and he's so glad he is in WWE. Michaels said he's looking forward to seeing Styles continue to do his thing. Styles thanked them for the conversation. That was it at the 21:59 mark.
Final Thoughts
I enjoyed watching that. The main part of the conversation was about the possibility of a Styles vs. Michaels match. Michaels explained himself well in terms of why he wouldn't want to come back for one more match even though he admitted Styles would be a great opponent for him. I think due to the fact that Michaels hasn't wrestled in seven years is the biggest reason of all. Like Styles said, Shawn is one of those guys that said he was going to retire and is still retired, which means a lot in a business where people often times come back after retirement. Michaels also went on to make a good point about how it may be difficult to find the right story to get him back in there for a match. Basically, Michaels didn't want to just come back just to do it and I think that's why he was content in staying retired.
The best point that Michaels made in the entire conversation is that a key part of entertainment is making the fans want more. When he retired at WrestleMania 26 in 2010, he could have kept going for a few more years even though he was in his mid-40s, but he decided it was time to go. He definitely left us wanting more, which is fine because that's the kind of way you want somebody to go out. Even though Michaels is 51 years old, people are still going to bring up "one more match" every year even though it's pretty obvious that he is content in retirement.
The weirdest part about the conversation is they couldn't mention that Nash wrestled Styles in TNA Wrestling. They could talk about wrestling, but not where. They also didn't mention the Bullet Club group that Styles was with in Japan – they just called it The Club, which was WWE's name for the group last year. Also, it should be pointed out that Finn Balor left New Japan and the Bullet Club before Styles joined them, so they were never a part of it at the same time. Styles joined the Bullet Club right after Balor left. Styles moved to WWE with Gallows & Anderson at the same time in early 2016.
Nash may seem like he was out of place with the other two at the table, but I like that he was there. He is one of Shawn's best friends going back over 20 years and he knew Styles from TNA, so he was a guy that could relate to both of them. Plus, he had a few funny lines in there as well.
I enjoyed this a lot. Michaels is my favorite wrestler of all time and Styles is my favorite current WWE superstar because he's the best wrestler in the company like Michaels was for the majority of his career. It's a shame that Michaels never wrestled Styles, but that's just how things turned out for them. You could tell they were very fond of eachother and they would have loved to have a dream match, but both of them also understand why it's not going to happen.
It's a good chat that's worth 20 minutes of your time. Check it out if you have WWE Network.