TJR WWE Network Review: Finn Balor WWE 24 Documentary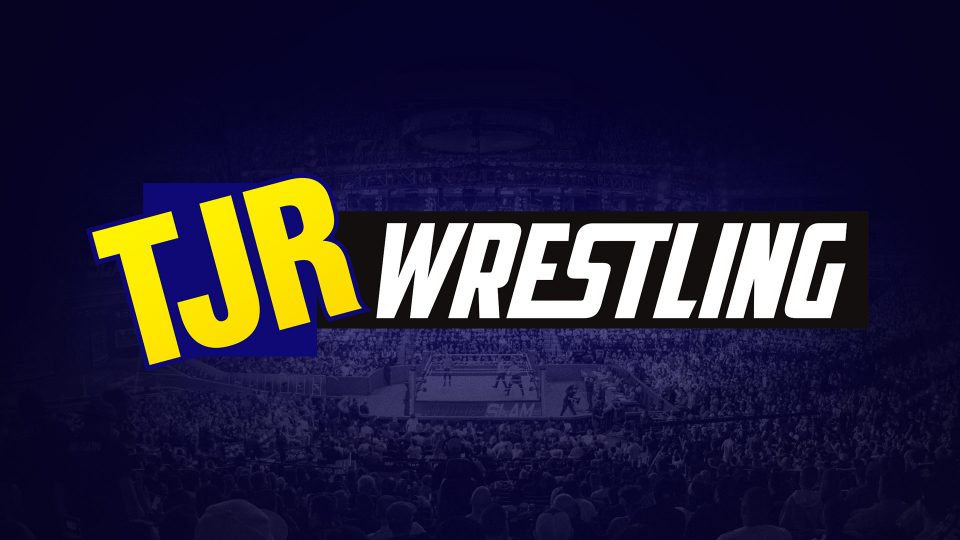 A new WWE 24 documentary premiered this past week on WWE Network and it was about Finn Balor. I thought it was outstanding. I'm not going to recap the whole thing in terms of a play by play because I did that for Seth Rollins last year and it was way too long. Instead, I'll just offer some takes on the documentary and then wrap it up with some final thoughts.
The moment that changed it all for @FinnBalor… #WWE24@WWENetworkpic.twitter.com/HILCmIkk1A

— WWE (@WWE) May 16, 2017
– The first part of the documentary focused on his shoulder injury at SummerSlam last year. As most of you will recall, Seth Rollins gave him a release Powerbomb into the guard rail on the floor, Balor stuck his right arm out and it tore his labrum. They showed him popping his shoulder back in to continue the match. Balor could have just sat there and they could have stopped the match, but he wanted to finish. After the match when he won the title, his arm was hurting so bad he couldn't lift it over his head. However, when a camera guy told him to lift the title over his head while he was on the ramp he found a way to do it even though, as Balor said, he could hear the cracking in his shoulder. The cameras were on Balor backstage as well. His parents were there and they mentioned they stayed with him in Orlando for several weeks to help with the beginning of his rehab.
What wasn't mentioned in the documentary is that on WWE's Youtube page they filmed a "SummerSlam Diary" series of videos with Balor. That's partly why they had so many cameras on him.
– I really enjoyed the aftermath of the SummerSlam injury because it showed the camaraderie of the boys. Other wrestlers like Sami Zayn, Neville, Kevin Owens and Big Cass talked about how they had fun the night of SummerSlam because they wanted to enjoy Finn's win. There is a brotherhood in WWE in the locker room, especially for that group of talent that spent time together in NXT the last few years. All of them know they could get hurt at any time. That's the scary reality of the wrestling business.
– There was graphic footage of the doctors performing the surgery on Balor's right shoulder a couple of days after the injury. It grossed me out a bit and normally that kind of thing doesn't bother me. It was noted that they expected it to be a quick surgery that would be done in an hour, but it ended up taking several hours because the injury was worse than what they originally thought.
– One of the more memorable scenes in the documentary was the Raw after SummerSlam when Balor was in the ring giving up the Universal Title. Triple H was shown watching on a monitor backstage with a headset on and wiping a tear from his eye. Was it genuine or just playing it up because a camera was on him? I think it was genuine. Triple H is a father figure to a lot of these guys and Balor is arguably the most important wrestler in NXT history, so I think it made Hunter sad to see Balor giving up a title because he was too hurt to compete.
When @FinnBalor relinquished his title. Aww @TripleH!!! 💙😭 #WWE24https://t.co/T6MvjNMy9P

— Maahi (@HHHRocksMyWorld) May 16, 2017
– I liked the parts where Balor got to go home to Ireland during the holidays last year. He said it was his first time being home in about 15 years in the sense that he could just relax because he had been wrestling so much. He even got to visit OTT Wrestling in Ireland and the reaction from the fans there was amazing. The scenes of him drinking in a bar with family and friends showed that he was able to enjoy his time off even though he missed being in the ring.
– There was a segment on Rollins and Balor rehabbing in Alabama together earlier this year. Rollins noted that it allowed them to bond and become better friends because they would work out together. They joked about the injury at SummerSlam, but Balor made it clear many times that he didn't blame Rollins for it.
Low and behold, @FinnBalor found himself rehabbing his injury next to the man he suffered it against at @SummerSlam: @WWERollins! #WWE24pic.twitter.com/Pai33EPMCe

— WWE (@WWE) May 16, 2017
– Balor talked about how Karl Anderson was his best friend and the Bullet Club group they formed in Japan. When Luke Gallows went to wrestle in Japan, he fit in well with them and Balor joked about how crazy Gallows is. There was no mention of how the Bullet Club continues to exist without them.
– I liked the scenes where Balor returned to a live event in Buffalo in early March and the reaction of guys like Owens, Zayn and Xavier Woods getting excited about seeing him again was really fun. Once again that showed the camaraderie among the current talent in WWE.
Xavier Woods' reaction to seeing Finn back backstage was beautiful… #RAW#WWE24#FinnsUniversepic.twitter.com/81ev3CNLGl

— カエラ ・ リー (@_CrossingOver) May 16, 2017
– Balor expressed frustration with not being on the WrestleMania card this year even though he was cleared to return in early March. I think a lot of fans were frustrated too. There were clips of him watching the show with others while highlights of the action was shown in the ring. Rollins talked about how Balor missed this WrestleMania, but he's going to be in the next one, then the one after that, the one after that and so on. Balor said he'll be on the next ten WrestleManias, which was his way of saying in the end it will all be worth it.
– The final scenes of the documentary focused on Balor's return to WWE TV on the Raw after WrestleMania. Fans expected it and when Balor returned that night, the ovation for him was pretty huge. It also showed that Balor was back and looked as good as ever, so it ended the story on a happy note.
Balor ended the documentary with this statement: "In ten years time, you're going to be sick of seeing me. This is only just the beginning."
Thank you to all who helped with #WWE24
From Doctors,Trainers,Friends,Fan's & Barmen
& especially the camera crew I dragged up Bray Head 😂😘 pic.twitter.com/p1HJiFCaHG

— Finn Bálor (@FinnBalor) May 20, 2017
FINAL THOUGHTS
I enjoyed it a lot. It's a story that most WWE fans know because the injury was a high profile one at SummerSlam last year and then he made his triumphant return on the Raw after WrestleMania, which is the most important Raw of the year. I think they dropped the ball by not including him on WrestleMania itself and I felt bad for him not being a part of the show because his presence would have helped. He can use it as motivation, though. As long as he's healthy, he'll be on the next ten WrestleManias as he said and we won't really remember that he was left off WrestleMania 33 earlier this year.
I liked the way it covered his his story from being a superstar in the ring to being a regular guy at home in Ireland. We also got a glimpse of him rehabbing in Alabama and getting back into ring shape at the Performance Center in Orlando as well. They really didn't leave anything out and after watching it, I found myself saying that a few times.
There were a few sad moments that were tough to watch such as when he was in a lot of pain after the SummerSlam match. I can see people getting emotional watching that. As I said, though, the triumphant return at the Raw after WrestleMania makes you forget about the sadness from last August.
I've enjoyed every WWE 24 documentary. With this documentary plus the Rollins doc from last year, they do a fantastic job of covering the low points people go through and their returns as well.
This WWE 24 documentary gave us a lot of insight into Balor as a man. As he said throughout the documentary, he's wrestling fan that always wanted to do it and he's living his dream. It's very easy to root for a guy like that.
Check it out if you have WWE Network because it's definitely worth an hour of your time.