TJR: WWE Royal Rumble 2012 Match Review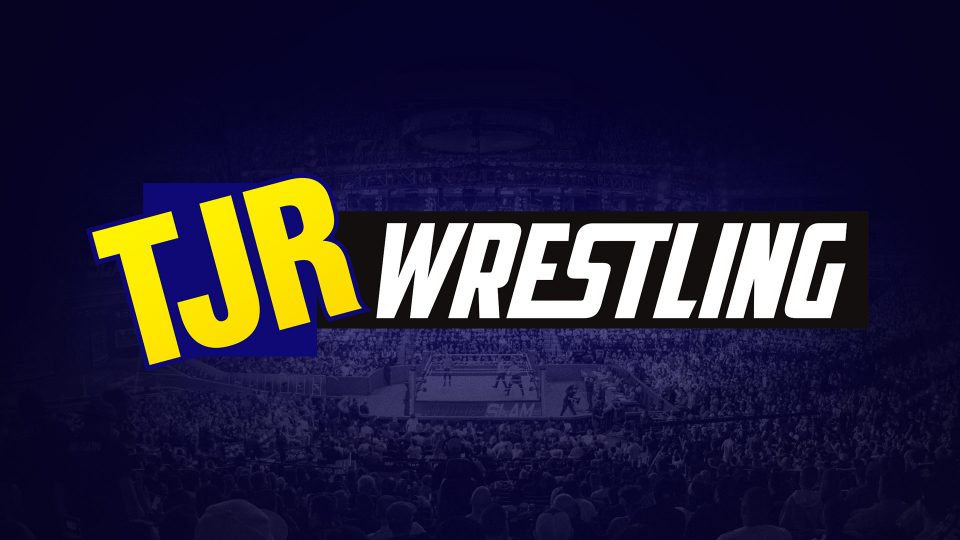 The 25th Royal Rumble is an event that I wrote about live one year ago. I re-watched it before posting it here, but didn't change too much of the words in the live review. What I did was format the final thoughts so that it was the same as all of the other Royal Rumble reviews I've posted in the last month.
Heading into the show the favorites for the Royal Rumble match were Chris Jericho, Randy Orton and Sheamus. I looked up it up and saw that I picked Orton while my PPV preview buddies Christian & Andrew picked Jericho. As it turns out none of us were right. On to the review.
WWE Royal Rumble

St. Louis, Missouri

January 29, 2012
The announcers for the match are Michael Cole, Jerry Lawler and Booker T.
The #1 man is The Miz as we know. In at #2 is Alex Riley. Miz dumped out Riley in about 45 seconds. I'll save the more specific details for the more important people. The #3 guy is R-Truth. I'm getting tweets from people mocking Miz' fake tan. It is pretty bad. Some are even saying that his tan is staining the ring. God bless HD TV I guess. In at #4 is Cody Rhodes, who I like and would expect to go far. The heels double team R-Truth during that entire interval. The #5 entrant is Justin Gabriel, who hits a crossbody on Rhodes & Miz at the same time. Not a whole lot going on between the four guys in the ring.
Primo is #6, who is one half of the tag team champions along with cousin Epico. Truth knocked down Cody. Miz capitalized and threw Truth out. After the elimination, Truth pulled Miz by the foot, yanked him out to the floor and hit his Little Jimmy finisher. I guess Miz can sit on the floor for a little while. It's Mick Foley at #7 in a Cactus Jack shirt. He threw out Primo pretty quickly. He hit all of his signature spots on Cody including the running knee in the corner and the double arm DDT. Crowd was loving it all. Del Rio's music hits, but instead it's Ricardo Rodriguez in a crappy car as the #8 entrant. There was a loud "Ricardo" chant. He is a trained wrestler for those that don't know. Ricardo teamed up with Foley to throw out Gabriel. That was a bit of a surprise. Ricardo celebrated. Meanwhile, Cody was in the corner while Miz was still on the floor. In at #9 is Santino to do some comedy with Ricardo, who was scared of the cobra. Atomic drop by Santino. Then they did a unique rolling cradle move that sent Ricardo to the corner. Santino gave Ricardo a wedgie. Then he threw him out. Fun performance by Ricardo. In ring, Foley took out Socko and Santino took out the Cobra. Crowd loved it. Epico ran in the ring as #10. Santino gave him the Cobra, Foley gave him Socko and threw him out in a matter of about 20 seconds.
We have four in the ring now. Cody threw out Santino. Foley went after Miz. Cody snuck up from behind and threw Foley out. Mick had a nice run. I liked it. The #11 man is Kofi Kingston. He knocked them down and hit the Boom Drop on both of them. Cody came back with a dropkick to Kingston. The music of Jerry Lawler started up and he's #12. Lawler hit his fist drop on Miz rather easily. Rhodes threw Lawler out. The #13 man is Ezekiel Jackson. King was already back at the announce desk. They are keeping to the 90 second intervals, so that's nice. Zeke hits power moves on everybody including a nice side slam on Kingston. It's Jinder Mahal at #14 as Jackson waits for him while Mahal takes his time to get in the ring. Mahal hit a knee on Kingston followed by a neckbreaker on Jackson. Here's a surprise with The Great Khali entering at #15. I thought he was gone forever. Nope. He chops Mahal and throws him out. Then Khali throws Jackson out rather easily. Lawler says Khali is a favorite to win. There's my old joke coming to fruition where they say that the big guys are always a favorite to win even though they rarely win the Rumble.
It's Hunico at #16. Khali chops him down quickly, but he doesn't get eliminated. The #17 entrant is Booker T, who has one of my favorite theme songs ever. He goes after Cody right away. Cole was criticizing him for being in the match. Kingston skins the cat to avoid elimination. Wow. Kofi almost got eliminated as his hands were on the ground, but his feet weren't so we made his way over to the ring steps by walking with his hands in a handstand position. I can't explain it. Wow that was incredible by Kingston, similar to Morrison's spot last year. It's Dolph Ziggler at #18, so he works twice at another PPV after failing to win the WWE Title earlier. Hacksaw Jim Duggan is #19 to a huge pop. HHHHHOOOOOO! Tough guy. Huge "USA" chants for Duggan. I think Duggan got the biggest pop of the match so far. That's not a good sign when you think about it. Rhodes throws out Duggan. A bunch of guys team up to throw out Khali & Booker at the same time. Oh man, it's Michael Cole at #20. He takes off his suit to reveal his awful wrestling gear that we've seen way too much of. By the way, there are six total in the ring now. Nothing happens as Cole is in the ring because the others are fighting.
It's Kharma at #21. Wow. That was a surprise. Cole runs away from her. The announcers pull Cole out. Kharma hit the Implant Buster. Then she threw out Hunico. Dolph recovered to throw out Kharma, so she was only in the match for about a minute or so. Sheamus is #22 to a big pop. There are five guys in the ring now. Sheamus eliminated Cody so we're down to Miz, Rhodes, Ziggler and Sheamus, who dominates the three other guys. OH YOU DIDN'T KNOW…the crowd went nuts for #23, who is the Road Dogg. He works backstage as a road agent now. He hit his signature punches on Rhodes and the pumphandle slam on Miz. Crowd is chanting "you still got it" to Road Dogg, which probably makes him very happy. It's Jey Uso in at #24 as Jimmy walked beside him, so I guess he's not in the match. Uso hit a corner splash on Road Dogg. The #25 spot belongs to Jack Swagger, so we've still got two favorites in Orton & Jericho to come. There are seven in the ring now: Miz, Rhodes, Sheamus, Swagger, Jey Uso, Road Dogg and Ziggler.
It's time for the final five. Wade Barrett is #26 with new theme music. I liked his previous song. Barrett eliminates Road Dogg rather easily. Ziggler hits the Fameasser on Jey Uso, but he can't eliminate him. We've got David Otunga at #27. The match has been pretty average so far. They are going to need a hot finish, but it's loaded with good workers so they will likely finish strong. The hometown boy Randy Orton is #28, going after Barrett right away and hitting his powerslam on a couple of them. Orton set up Ziggler & Rhodes for his DDT off the ropes spot. Yep, a double DDT. That was pretty sweet. Orton throws out Uso, RKO to Barrett and he throws him out. The #29 spot belongs to Chris Jericho "connecting physically for the first time in two years" says Cole. September 2010 to January 2012 is not that long, Mike. Jericho threw out Otunga rather easily. And yes, he had the jacket on. Cole mentioned Miz being in the match for 43 minutes and Rhodes for 41 minutes. It's Big Show at #30, so that's the last man. Sheamus eliminated Swagger, who pushed Big Show and he decked Swagger with the KNOCK THE FUCK OUT~! punch. Big Show cleared the ring of everybody except four: Orton, Jericho, Sheamus and himself.
It's final four time with Jericho, Sheamus, Orton & Show staring at eachother. Show hit a chokeslam on Jericho, Sheamus hit Show in the back and Orton hit the RKO. Randy eliminated Show. As Randy was celebrating, Jericho dumped out Orton. Final two are #28 Chris Jericho and #22 Sheamus as they both look at the WrestleMania sign.
Jericho almost got eliminated, but he was able to hang on. He hit a missile dropkick on Sheamus, but Sheamus came back with the Irish Curse backbreaker. He sets Jericho up for Celtic Cross, Jericho hit a clothesline and Sheamus hung on. Jericho hit his springboard corner dropkick. Sheamus hung on again. Sheamus gets back in the ring with a shoulderblock over the rope. Jericho avoided the Brogue Kick and put Sheamus into the Walls of Jericho. Crowd popped huge for Jericho. They are mostly cheering for Jericho. Chris charged in, Sheamus with a back body drop, but Chris held onto the top rope. I like that they're getting time for the final sequence. They fight up on the top rope. They punched eachother, both fell down on the apron and went back in. Jericho with the Codebreaker. He followed that up with a pin. Oops. Jericho came close to eliminating him again. He slapped Sheamus in the face a few times. Sheamus got angry. He missed the Brogue Kick. They did a spot where Sheamus tried to throw him out, Jericho held on Shawn Michaels style and got back up on the apron. Sheamus readied himself and hit the Brogue Kick. Jericho went crashing to the floor.
Winner: Sheamus
The match ended at 54:55.
FIVE RANDOM THOUGHTS
– It's easy to book an average Rumble match. That's what this was. They had a few surprises, they had some comedy spots and they had a lot of star power in the end to bring it home. I expect better than average when I watch the Royal Rumble. It was underwhelming.
– There wasn't one dominant competitor in the match. Usually when that happens the match feels less important. That's what happened with this one. We need to see one babyface we should get behind or a heel to root against for it to feel like a big deal.
– I like that there was a five minute sequence between Jericho & Sheamus to end the match. It was similar to the Michaels/Undertaker ending in 2007 although not as good. It was the same idea, at least. The crowd was into it and even though Jericho was getting cheers I think the fans were fine with Sheamus getting the win. If the ending sequence was poor this would have been one of the worst Rumble matches ever. Since it was such a strong finish it bumped it up to the three star (out of five) level, which is about the average.
– The Miz and Cody lasted the longest, but were easily dispatched by Big Show during his run of eliminations. That made their long runs in the match seem a bit meaningless.
– People always make a big deal out of surprises. I usually don't. Why? Because in this match the surprises were Road Dogg (cool), Jim Duggan (okay) plus the announce trio of Cole, Lawler & Booker. Mick Foley was entertaining as a part time performer, but that didn't last long. None of the surprises felt special.
FACTS & OPINIONS
Person that lasted the longest: The Miz at 45:39.

Most Eliminations: Cody Rhodes with 6.
Best Performers (3): Chris Jericho – On fire as soon as he got in there. Carried the ending.
Sheamus – He really impressed me with his performance.
Cody Rhodes – Eliminated the most people and lasted over 43 minutes.
Best Elimination: Sheamus hitting the Brogue Kick to eliminate Jericho at the end.
Match Rating: ***
Ranking the Rumble matches in terms of star ratings:
1992: ****1/2
2007: ****1/4
2001: ****
2005: ****
2002: ***3/4
2000: ***3/4
2004: ***1/2
1990: ***1/2
2010: ***1/4
2006: ***1/4
2003: ***1/4
2008: ***1/4
1997: ***1/4
2012: ***
2011: ***
2009: ***
1994: ***
1995: **3/4
1998: **1/2
1988: **1/2
1996: **1/4
1993: **1/4
1991: **1/4
1999: **
1989: **
Up next is 2013, which had arguably the most obvious winner ever.