TJR: WWE Royal Rumble 2010 Match Review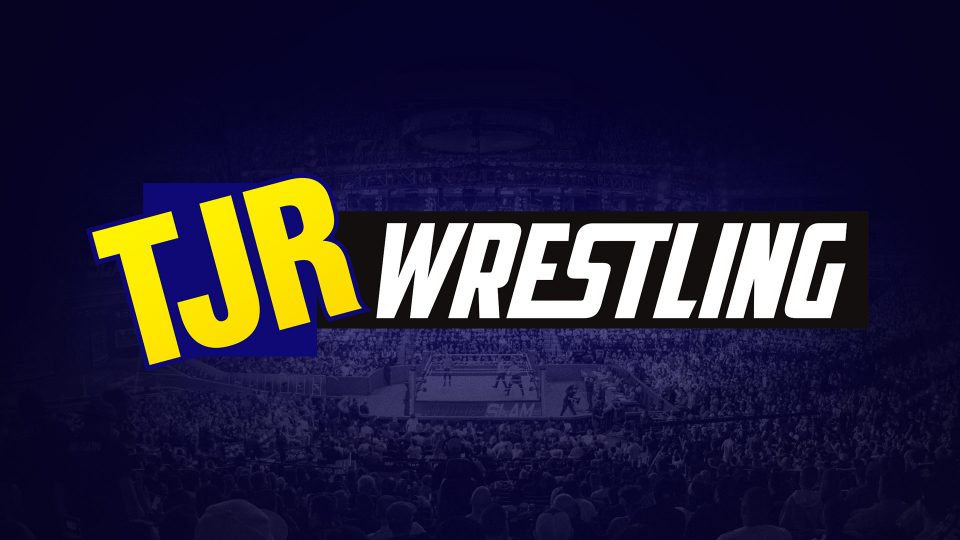 The 23rd Royal Rumble is one that I wrote live in 2010. I'll admit that the writeup isn't as thorough as some of the others you have read in this series. I thought 2009 was a down year for WWE, so as we headed towards the new year I had a lot of optimism about the product at that time.
One of the big stories heading into the match was that Shawn Michaels wanted to win so that he could guarantee himself a title shot at the World Champion Undertaker at WrestleMania. The deal was he wanted a rematch of their classic WrestleMania matchup the year before.
Like most years when he was in the match, I picked John Cena to win this one. That wasn't right. It was a surprise winner this year. Let's see what happened.
WWE Royal Rumble

January 31, 2010

Atlanta, GA
The announcers are Michael Cole, Jerry Lawler and Matt Striker. Intervals are at about 90 seconds like usual.
The #1 entrant is Dolph Ziggler and #2 is Evan Bourne. I guess nobody's going from first to win this year, huh? They worked slowly, not much happened. #3 is CM Punk with Serena at ringside. Punk threw Bourne out and clotheslined Ziggler out. Punk grabbed a microphone. He thanked us for joining him. JTG is #4. Punk got rid of JTG in about 20 seconds. #5 is Great Khali. Punk tried to save him by converting him to straight edge, but Khali wanted none of that.
The #6 person to enter is Beth Phoenix. She kisses Khali and eliminates him from the match. That was memorable. Punk fought off her attack and gave her the GTS. #7 is Zack Ryder as Punk tosses Beth out. The interesting thing about Punk tossing Beth out is that they were dating at the time. Must have been quite the romance huh? I don't know what I mean by that. I'm just saying. Punk hit Ryder with the mic, then tossed him out. Punk's mouth is bleeding. #8 is HHH. They go face to face. They brawl a bit and #9 is Drew McIntyre. This was around the time when people were saying he was a favorite of HHH backstage, so the placement is interesting. Cole busted out the "vintage" for the high knee. Striker mocked him for it. HHH eliminated Punk by countering the GTS. #10 is Ted Dibiase.
The heels worked on HHH as we got #11, who is John Morrison. He goes after McIntyre right away with a sick DDT. Starship Pain by Morrison on McIntyre. #12 is Kane, who is in for the 12th time, which is a record shared with Shawn Michaels. The announcers of course have to tell us he's a big threat. Chokeslam to HHH. Cody Rhodes is #13, so we have six guys in the ring right now. Nice dropkick by Cody on Morrison coming off the top. #14 is MVP, who never got into the ring. Why? Miz attacks him in the aisle with the US title. MVP gets helped to the back, so he never entered the match. #15 is Carlito. Eight guys in the ring. Hey, Carlito actually got some offense in. That's shocking.
#16 is The Miz. Skull Crushing Finale to Carlito. And here comes MVP. Clothesline over the top to Miz, so they're both out. #17 is Matt Hardy. Kane shoved Hardy out after about 20 seconds for Matt. HHH flipped Kane out. Everybody ran at HHH ninja style and he gave them all spinebusters. #18 is Shawn Michaels. They chucked everybody out except McIntyre rather quickly. Double clothesline on McIntyre sends him out. We're at #19 and it's John Cena. He works over the DX guys. HHH hits a Pedigree on Cena. Michaels just superkicked HHH out of the match. Wow. Pretty shocking there. #20 is Shelton Benjamin. He's out pretty quick, so just Michaels and Cena.
#21 is Yoshi Tatsu. He's gone quickly. #22 is the Big Show with only Michaels and Cena in there. They can't get Show out of there. Michaels did the skin the cat move. Triple H was my pick to win. With him out I guess it's HBK although I think it's too obvious. #23 is "Somebody get the Kool-Aid!" Mr. Kool-Aid Mark Henry so we can get the vintage big guy vs. big guy spot while Michaels and Cena play dead. Bodyslam by Henry onto Show and Cena couldn't get the AA on Henry. Doesn't Cena have a bad back? That didn't help. #24 is Chris Masters. No titty dance tonight. He's serious. So serious that Big Show threw him out with one hand after about 30 seconds. #25 is R-Truth. Wow, R-Truth eliminated Mark Henry and Big Show at the same time as they were hanging. I guess maybe R-Truth is getting a push. It's Michaels, Cena & Truth in there.
#26 is Jack Swagger. It's 10:27pm and there's only four spots left. Swagger got some decent offense in, sending all three guys to the mat. We've got at least Jericho and Batista left. Swagger clotheslined Michaels, but Shawn hung on with one arm. #27 is Kofi Kingston and Cole already busted about the "controlled frenzy" line. Kingston eliminated Swagger. Four in the ring with three spots left. Kingston just eliminated R-Truth with his feet. #28 is Chris Jericho. We have Batista left and one more. Cena hit the Attitude Adjustment on Cena rather quickly. Michaels hit the top rope elbow on Jericho leading to a "vintage" Michaels from Cole. Michaels went for the superkick, but Kofi jumped in front of Jericho and hit the Trouble in Paradise. Cena capitalized and hit the Attitude Adjustment on Kofi to send him out. #29 is Edge. Woo! That's a surprise! Spear on Jericho, spear on Michaels, spear on Cena. Edge tosses Jericho out. #30 is Batista. We've got the final four.
Final four: Michaels, Cena, Edge and Batista. They all hit their finishers and they were all knocked out as the announcers set the stage for the final four. Edge looks to be in great shape showing no ill effects. When he threw Jericho out he taunted him and the crowd went nuts. Edge is definitely being booked as a babyface in case there was any doubt. It's 10:35pm with the final four, so this foursome will get some time I assume. Michaels was in control, he hit a superkick on Cena, a superkick on Batista and then Edge tried to clothesline him out. Michaels superkicked Edge back in the ring. Batista clubbed HBK in the back and Shawn fell to the floor. He's stunned. The crowd is silent. They're playing up that he doesn't get his match with Undertaker now. Shawn threw a ref down on the floor and went back in the ring. He then superkicked ref Charles Robinson in the ring.
Cena's been in the ring for over 20 minutes. Batista charged at him, Cena ducked and Batista went out. Edge is waiting for Cena. Cena charges in and Edge tosses him out for the win. Edge wins the Rumble! I'm very happy to be wrong about this.
Winner: Edge
The match ended at 49:24.
FIVE RANDOM THOUGHTS

– It wasn't the most exciting Rumble. They really didn't have any star making spots or somebody that lasted the entire match. I'm not really complaining. It's just that they usually have some more memorable spots or moments than what we got here.
– I didn't expect Edge to be back. He had torn his Achilles in the summer of 2009 and we didn't know when he would be back. The rumors were there, but everybody was saying he'd only be able to back by WrestleMania and not the Rumble. It was a genuine surprise for me at least.
– The longest entrant was John Cena at 22:11. I think that's the shortest ever time for a longest entrant in Rumble history. That's weird. I don't really get it, but I guess the point was they wanted it to be more of a fast paced match.
– The paranoia of Michaels was the best story in the match. At the time of the match I had no idea this would be his last Rumble, but it was a hell of a way to go out.
– Beth eliminating Khali was a classic moment. Well done!
FACTS & OPINIONS
Person that lasted the longest: John Cena at 22:11.

Most Eliminations: Shawn Michaels with 10.
Best Performers (3): Shawn Michaels – This is like a lifetime achieved award since it was his last Rumble. Plus you could feel his pain when he lost. He sold it so well.
Edge – His comeback was a surprise and he was on fire when he got in there.
John Cena – Losing clean in the Rumble is about the only time he'll lose clean at anything. I will reward that.
Best Elimination: Michaels with the superkick on Triple H because it was a genuine surprise.
Match Rating: ***1/4 A little better than 2009, but not by much. It felt way too rushed at times.
Ranking the Rumbles in terms of star ratings:
1992: ****1/2
2007: ****1/4
2001: ****
2005: ****
2002: ***3/4
2000: ***3/4
2004: ***1/2
1990: ***1/2
2010: ***1/4
2006: ***1/4
2003: ***1/4
2008: ***1/4
1997: ***1/4
2009: ***
1994: ***
1995: **3/4
1998: **1/2
1988: **1/2
1996: **1/4
1993: **1/4
1991: **1/4
1999: **
1989: **
The 2011 Royal Rumble was billed as the largest in Rumble history because they decided to make it for 40 entrants instead of the standard 30 entrants. That wasn't necessarily a good thing.