TJR Retro: WWF Smackdown 03/09/00 Review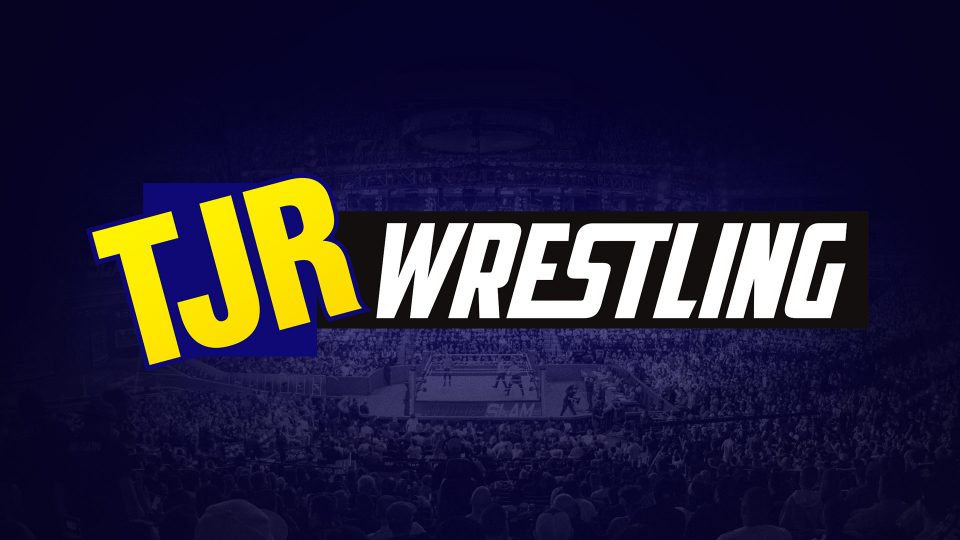 The main story going into this Smackdown centered around The Rock and his quest to get into the WWF Title match at WrestleMania, which at this point was WWF Champion Triple H vs. Big Show. On the last Raw, Rock got the upper hand on the heels, so going into this show, the expectation is for the heels to get revenge this week.
Check out our WWF in 2000 archives for my reviews of all the other shows from earlier in the year. Follow me on Twitter @johnreport if you're not doing so already and let's get started.
WWF Smackdown #29
March 9, 2000 (Taped March 7)
From FleetCenter in Boston, Massachusetts
This show gets a TV-PG rating and "V" for Violence on WWE Network.
A video package showed highlights from the last Raw and Smackdown telling the story of Shane and Stephanie McMahon having a power struggle with The Rock being a thorn in their sides. The video ran for nearly three minutes.
The Smackdown intro aired as pyro went off in the arena and signs were all over the crowd. The announcers are the usual duo of Michael Cole and Jerry "The King" Lawler.
Let's Hear from Triple H and Stephanie McMahon-Helmsley-Game-Haitch
The WWF Champion Triple H made his entrance with his storyline wife (at this time) Stephanie McMahon-Helmsley. The crowd booed them as Hunter drank his water bottle while they stood on the stage. Meanwhile, these dumbass fans spelled Stephanie wrong.
The fans chanted "slut" at Stephanie as she said she wants their attention. Shane McMahon and Big Show interrupted the promo as all four of them stood on the stage.
Shane said he knows that we all want him to walk over to his sister and get payback from last week's Raw when Stephanie slapped him in the face. Shane said that since that's what we all want him to do it, he's not going to do that.
Hunter said that the fans want to see him and Big Show rip eachother apart. Not really. Hunter said that the people are going to have to wait until WrestleMania.
Big Show said what is going to happen is…and fans chanted "Rocky" at him. Show said he should have Chokeslammed Kane to hell last Monday night. Show said that Kane would be in a handicap match against X-Pac and the Road Dogg.
Shane booked his own handicap match with Rikishi facing the team of Triple H and Big Show.
The handicap match booking continued because Triple H said that Chris Benoit and Perry Saturn will face The Rock.
Stephanie said that after Benoit and Saturn finish getting radical on him, she will have a personal surprise for The Rock that is a figurative slap in the face. They shook hands to show they are all on the same page again.
Analysis: It was a typical opening segment where they set up matches for later in the night while putting the popular faces like Rock, Kane and Rikishi in handicap matches to make it a difficult night for them.
There was a clip from earlier today with the Mean Street Posse trio with referee Teddy Long as they showed up at a laundromat asking for Hardcore Champion Crash Holly They found Crash at the back of the laundromat and all three Posse guys attacked Crash, but they kept fighting eachother. Everybody was slipping all over the place. Crash managed to run away. Rodney of the Posse yelled at Pete and Joey.
Analysis: That was mildly funny.
The Rock was shown walking backstage because he's in a handicap match up next.
(Commercial)
The Rock entered to a huge ovation from the crowd. Rock posed on the ropes and he had a microphone in hand for a pre-match promo.
Rock started with his "finally" bit. Rock said that Shane and Stephanie think they have all the answers, but Rock says they have absolutely nothing. Rock said that they don't have a damn thing on Rock while they think they can intimidate Rock by putting him in a handicap match against Benoit and Saturn. Rock said regardless of how many roadblocks you put in front of him, The Rock keeps on coming back. Fans chanted "Rocky" for him. Rock said that on Monday night, he beat Benoit in a Steel Cage match. Rock said he didn't know much about Perry Saturn other than he's got Mickey Mouse tattoos, a goofy name, a bald shiny head and one eye that goes that way and another eye that goes that (the other) way. The fans loved that. Rock said that he'll kick Benoit's monkey ass again and he'll knock Saturn's lazy eye straight to give him 20/20 crystal clear vision to watch The Rock lay the Smackdown on their candy ass. "If you smell…what The Rock" is cooking ended it as usual.
Analysis: Great promo from Rock like he does every week.
The Rock vs. Chris Benoit and Perry Saturn
Pre-match notes: Rock was the face while Benoit/Saturn were heels.
Benoit and Saturn ran to the ring to star the match. Rock fought off both guys and hit clotheslines on each of them. Rock with a back elbow to Benoit followed by stomps. Benoit with a knee to the ribs. Saturn tagged in, Benoit tagged in with a side slam and Saturn back in with a running clothesline. Saturn with a drop toe hold that sent Rock into the ropes. Benoit went back into the ring and hit two German Suplexes. Rock avoided a Saturn kick and Saturn kicked Benoit. Rock with a spinebuster on Saturn and a DDT on Benoit. Rock with a Rock Bottom on Saturn and he covered for the pinfall win at 2:09.
Winner by pinfall: The Rock
Analysis: *1/2 That was a quick match and it made the Radicals look like losers because they were put away so easily.
Post match, Benoit attacked Rock with punches to the back. Dean Malenko and Eddie Guerrero went into the ring to join the other Radicals in an attack on The Rock. Malenko body slam on Rock. Benoit up top and he hit a diving headbutt off the top onto Rock's chest. Referees showed up to break it up.
Analysis: It continued the story that Rock had a tough challenge that evening because even though he won the match, the heels weakened him for whatever he had coming up later.
Stephanie McMahon-Helmsley was in her dressing room saying it was time for her surprise.
(Commercial)
Stephanie McMahon-Helmsley showed up on the stage for a promo. She said she knows that a lot of us are fans of The Rock and as fans of The Rock, they must be disappointed in his performance. She pointed out that The Radicals did pummel The Rock while Cole mentioned that Rock won the match. Stephanie said we will have the opportunity to see The Rock again. She said that tonight in a very special match, The Rock will take on The Dudley Boyz in a Handicap Tables Match. Stephanie said that the only way Rock can win is if he puts both Dudleys through a table while they have to put Rock through one. Stephanie said she guaranteed that tonight is the night where The Rock gets pulverized.
Analysis: It sets up a big match for later. Stephanie's delivery was okay, but not great. She was still learning how to do effective promos.
Christian entered with Edge while Terri Runnels made her way down to ringside to distract them. Essa Rios was up next with Lita even though there was a teased breakup a few weeks earlier.
Light Heavyweight Championship: Essa Rios (w/Lita) vs. Christian (w/Edge)
Pre-match notes: Christian was a face and Rios was heelish although the character was not developed much.
Christian sent Rios over the top to the floor. Christian hit a diving cross body block off the middle ropes onto Rios on the floor. Back in the ring, Christian hit a Powerbomb for a two count. Christian ran the ropes, Lita grabbed the leg of Christian and Rios/Christian took eachother down by grabbing the hair. Terri went on the apron to distract the ref. Lita up top and hit a sloppy moonsault that barely touched Christian because it looked like she jumped too far. Edge into the ring and he gave Lita a Spear. It was about five years after this when he gave her a lot more than that…if you smell what The John Report is cooking. Anyway, the ref saw that and he called for the DQ finish at 1:47.
Winner by DQ: Essa Rios
Analysis: * It was okay for the time given, but it was also rushed and didn't get going very far. The Rios character didn't get very far while Lita joined up with the Hardys fairly soon.
Post match, Edge complained about it because the referee saw that, but he didn't see Lita's attack. Christian complained to his "brother" about costing him the match.
There was a clip of Kurt Angle talking to some dude in an Event Staff shirt about his titles. The old guy did not seem impressed.
(Commercial)
Kurt Angle entered with the Intercontinental and European Titles. Angle talked about how athletes becoming great when they leave Boston like Roger Clemens and Ray Bourque. Angle said he didn't have to leave this town to be a winner because he's already a winner. Angle is great. Tazz is the opponent.
Tazz did a pre-match promo saying that Angle's got those championships around his waist, that medal around his neck and Tazz is going to show him some heavy medal.
Intercontinental Championship: Kurt Angle vs. Tazz
Pre-match notes: Angle was the heel IC and Euro Champion while Tazz was a face. Tazz beat Angle at the Royal Rumble in his WWF debut match.
Tazz was aggressive early with a clothesline followed by an overhead suplex, which led to Angle bailing to the floor. Tazz whipped Angle into the steps, but Angle climbed the steps and hit a clothesline. That was cool. Angle sent Tazz back into the ring, which Angle followed with a suplex. Tazz came back with his Tazzmission submission hold. Angle tried to crawl to the ropes, but he couldn't do it. Crazy man Bob Backlund showed up with a Crossface Chickenwing submission on Tazz leading to the DQ at 2:01.
Winner by disqualification: Tazz (Angle is still IC Champion)
Analysis: * Another short match with a DQ finish, just like the match before it. Backlund saved Angle just like on Raw.
Post match, Chris Jericho ran out for the save with a clothesline on Angle and he sent Angle out of the ring. Jericho stomped away on Backlund and put him in the Walls of Jericho. Tazz set up Angle on the top and hit a Tazzplex off the top rope. That was impressive. Angle bailed to the floor. Referees made Jericho break up the submission on Backlund.
Analysis: That was a good angle with Jericho getting revenge on Backlund.
The duo of X-Pac and Road Dogg were in the locker room with X-Pac saying that he's sick of dealing with Kane.
(Commercial)
A commercial aired for a WrestleMania all-day long feature for $49.95 or the live event for $34.95.
Analysis: I remember we watched WrestleMania all-day long because my family had an illegal satellite. It was a great way to spend the day.
Road Dogg and X-Pac entered with Tori, who was still wearing a neckbrace. Give her credit for continuing to sell the neck injury several weeks after it happened. Road Dogg did a pre-match promo. Kane was up next with daddy Paul Bearer.
Kane (w/Paul Bearer) vs. Road Dogg and X-Pac (w/Tori)
Pre-match notes: Kane was the face while Dogg and X-Pac were the heels.
Kane was in control early with punches followed by a double clothesline and he dumped X-Pac over the top to the floor. Kane sent X-Pac into the barricade at ringside. Back in the ring, Kane hit a tilt-a-whirl backbreaker and a punch to the face of Dogg. Kane went up top, Dogg tripped him up (the ref didn't see it) and the heels took over as X-Pac stomped away on Kane. Dogg tried to work over Kane with punches, but Kane came back with punches of his own. Dogg with a boot to the face, X-Pac back in with kicks, Dogg choked Kane while X-Pac distracted the referee and X-Pac hit a spinning heel kick. X-Pac up top, he jumped off, Kane caught him and X-Pac slipped out leading to the X-Factor head slam. Kane sat up from that. Dogg went into the ring, Kane whipped both heels into the referee Teddy Long and a press slam by Kane sent X-Pac into Dogg. Kane hit a double suplex on both heels. Kane with a boot to the face of X-Pac and a boot to Road Dogg as well. Kane up top and he connected with the top rope clothesline on X-Pac. Kane with a Chokeslam on X-Pac. Kane with a Chokeslam on Dogg as well. X-Pac grabbed a steel chair. Tori sent Bearer into the steel ring post, so Kane brought her into the ring. Kane wanted a Chokeslam, but X-Pac went into the ring and hit Kane in the back with a steel chair, so Kane dropped her. X-Pac hit the X-Factor that sent Kane head first into the chair. X-Pac covered Kane, Road Dogg woke up the referee Long and he counted the pin to give X-Pac the win at 6:56.
Winners by pinfall: Road Dogg and X-Pac
Analysis: **1/4 It was a solid match with the story of DX having to cheat to get the win, which puts over Kane as a badass even as the loser in this match. I was tired of the Kane feud with X-Pac by this point. It kept on going all the way to WrestleMania.
A replay aired from Monday's Raw when Bubba Ray Dudley put Mae Young through a table with a Powerbomb.
Mae Young was in a wheelchair with Mark Henry and Fabulous Moolah. Kevin Kelly was there to ask them questions. Henry said he's tired of what's going on here and somebody is going to get seriously injured. Henry said she's too delicate.
(Commercial)
The Dudley Boyz were backstage talking strategy with Bubba Ray saying he was happy to get their shot at the People's Champion and D-Von was happy that they are legally allowed to use tables.
Jeff Hardy entered with brother Matt.
Al Snow went up to Steve Blackman saying Al found his biggest fan. A fan walked up to them wearing a Headcheese on his head, so Snow took a pic of it. When Snow turned his back, Blackman punched the guy in the ribs and shoved him over.
Analysis: The Headcheese comedy continues.
Jeff Hardy (w/Matt Hardy) vs. Steve Blackman (w/Al Snow)
Pre-match notes: Jeff was the face and Blackman was a heel that was turning into the face.
There were "Headcheese" chants in support of Snow and a reluctant Blackman. Jeff avoided a kick to the head, he went for a rollup and then he dumped Blackman out of the ring. Jeff went up top with a cross body block on Blackman on the floor. They did a cool spot with Jeff running across the barricade, Blackman jumped up to meet him and hit a back body drop onto the floor. That was cool while also looking like a painful bump for Jeff. Blackman slammed Jeff into his knee while telling the fans he is not Head Cheese, he's the Lethal Weapon. Blackman with a slam, he went up top and Jeff got his boots up to block. Jeff on the apron, he slammed Blackman down and Jeff hit a springboard moonsault for two. Hardy up top and hit the Whisper in the Wind corkscrew attack for a two count. Hardy hit a Twist of Fate on Blackman. Snow on the apron, Matt on the apron, so the ref checked Matt and when Jeff went up top, Snow pulled Blackman out of the way as Jeff hit the mat hard. Blackman up top and he hit a pump kick on Jeff for the win while Snow held Matt to prevent him from stopping it. The match went 4:03.
Winner by pinfall: Steve Blackman
Analysis: ** It was more positive momentum for Head Cheese with Blackman beating Jeff just like he beat Matt on Raw. The work in the match was pretty good.
The Rock was shown getting ready backstage while holding his ribs.
(Commercial)
The WWF Slam of the Week showed the Dudleys putting Mae Young through a table on Raw.
The Dudley Boyz made their entrance. They were the WWF Tag Team Champions and they were hated by the fans due to their heelish actions.
The Rock entered for his second match of the night to a huge ovation. He went down to the ring quickly and the Dudleys met him in the aisle, so he punched both of them.
Tables Match: The Rock vs. The Dudley Boyz (Bubba Ray Dudley and D-Von Dudley)
Pre-match notes: The Rock was the top face and the Dudleys were heels. No countouts or DQ's in this match.
Rock was in control early as he rammed the heads of both Dudleys together. Rock picked up the ring bell and hit both Dudleys with it. Rock picked up a steel chair and hit Bubba over the barricade to send him into the crowd. Rock hit D-Von in the head with a chair as well. The fight went into the crowd with Rock sending both Dudleys over the barricade and then back to ringside. The Dudleys went up the aisle with Rock hitting a running clothesline to knock both Dudleys down. Rock hit a suplex on Bubba on the steel ramp. They showed Triple H, Stephanie, Shane and Big Show watching the match. Back in the ring, the Dudleys took control with Bubba Ray hitting a belly to back suplex. D-Von up top and he hit a headbutt to the groin of The Rock. Hey, remember when TVs were small?
Bubba worked over Rock with elbow drops while D-Von held Rock's legs. Rock came back with a Samoan Drop on Bubba and a spinebuster on D-Von. Rock went for the People's Elbow on D-Von, but Bubba way stopped that with a Spear that put Rock down. Bubba grabbed a table from under the ring because this was before the "D-Von, get the table" spot. The table was set up in the ring. Rock fought back with a DDT on D-Von and a Rock Bottom on Bubba through the table. Rock had to put both Dudleys through the table to win.
Rock grabbed another table from under the ring and he set it up in the ring. D-Von was aggressive with punches, but Rock set up for a Rock Bottom and there's Bubba with a chair to the back of Rock. Ouch. That sounded loud. With Rock staggered, D-Von picked up Rock and Bubba completed the Dudley Death Drop that put Rock through the table for the win at 7:04.
Winners: The Dudley Boyz
Analysis: **3/4 That was an entertaining match. The Rock didn't lose clean that often, but in this case it's still a 2 on 1 match, so it's not like he is hurt by the loss. It was the right call to have the Dudleys win a Tables Match since that was their specialty. I liked the first table spot and the second one was even better with the Dudleys being put over strong.
The heel foursome of Triple H, Stephanie McMahon, Shane McMahon and Big Show celebrated Rock going through the table. Bubba had the crazed look on his face and D-Von celebrated the win. Rock was down in the ring selling the beating he took in that match.
(Commercial)
There was a clip from during the break of The Rock getting looked at by referees and doctors after he was put through the table.
Ivory entered first to no reaction and the WWF Women's Champion Jacqueline was up next. Congrats to the WWF for remembering they had a women's "division."
WWF Women's Champion: Jacqueline vs. Ivory
Pre-match notes: Jackie was the face champion and Ivory was the heel, but she wasn't getting much of a reaction. The women's division was barely visible in the WWF.
Jacqueline with a sunset flip for two. They got back up and did a double clothesline spot that knocked both women down. Jackie with a hair toss for a two count. Ivory came back with a forearm. Ivory drove Jackie back into the turnbuckle and a bulldog attempt, but Jackie shoved her away. The announcers talked about everything other than the match. Jacqueline hit a clothesline and elbow drop for two as Ivory got her foot on the bottom rope. Ivory went for a clotheslines and Jackie hit a sloppy Floatover DDT for the pinfall win at 2:14.
Winner by pinfall: Jacqueline
Analysis: 1/2* Just a match that was pretty boring. The women's division was an afterthought and you could tell that by watching this match since the announcers barely paid attention to it. They kept on talking about other things on the show.
The Rock was shown getting treated by a doctor, but Rock refused the help.
Analysis: Classic babyface booking where he refuses to get help when it is needed.
(Commercial)
A graphic let us know that WrestleMania is less than four weeks away. If you can't wait to read what happened at that show that many consider disappointing, read my WrestleMania 16 (2000) review here.
Crash Holly made his entrance, but then he hid beside the stage when Prince Albert came out, so Crash jumped him at the top of the ramp.
Hardcore Championship: Crash Holly vs. Prince Albert
Pre-show notes: I think it's fair to say that Crash was a face by this point due to the 24/7 rule. Albert was a heel.
They went brawling to the backstage area with Albert in control. Crash hit Albert in the head with a trash can and Albert came back by slamming Crash in the back of a truck. Crash smashed a sign on Albert's head, but that had no effect because Albert was in control again. Albert put crash into a bin and rolled it into a hockey net. The Mean Street Posse showed up to join the fight and go after Crash. Albert went brawling into the arena with Pete Gas and Joey Abs. Crash ran away from Rodney, so I guess that ended the match. Albert cleaned house with a spinning slam on Abs and then a two handed Chokeslam on Gas. Albert's music played. The whole thing went around two minutes.
Match Result: No Contest since Crash ran away
Analysis: DUD Boring segment where they said it's a match, but it was just an angle. Albert would soon pair up with Test to for the T&A tag team. I looked it up and it's March 30, so that's coming up soon. I look forward to watching the early days of Trish again.
Rikishi was shown getting ready in the locker room with Too Cool there to say they have his back. He said he's ready to back that ass up against Big Show and Triple H.
(Commercial)
The Smack of the Night from earlier in the night was the Dudleys putting The Rock through a table.
It's main event time with Triple Haitch entering with wifey Stephanie McMahon-Helmsley. By this point, Triple H had perfected the water spit on the apron entrance. They are joined by Big Show and Shane McMahon for this match.
Nope. That was not the match.
Rikishi entered alone for the handicap match main event. Rikishi still had his left leg taped up to sell an attack from several weeks ago.
Triple H did a promo saying that the ass kicking that The Rock received is nothing compared to what Rikishi is about to receive.
Triple H and Big Show (w/Stephanie McMahon-Helmsley and Shane McMahon) vs. Rikishi
Pre-match notes: Triple H and Big Show were the top two heels on the roster. Rikishi was a face that was very popular. Rock was the top face, but I would say Rikishi was right there with Kane.
Triple H and Show did Rock, Paper, Scissors to start with Triple H winning that as you can see above, so he started the match. Show was in the ring, so Rikishi clotheslined him out of the ring. Rikishi worked over Hunter with punches, but Hunter came back with a neckbreaker. Show tagged in, Rikishi couldn't lift him for a slam and Show landed on top. Show with a body slam on Rikishi. Hunter stomped away on Rikishi, he distracted the referee and Rikishi ended up whipping Big Show into the barricade. Too Cool were shown watching on a TV backstage. Triple H hit a knee to the face for a two count. Show hit a running clothesline against the turnbuckle that put Rikishi down. Show with a kick to the head. The Too Cool duo of Grandmaster Sexay and Scotty 2 Hotty tried to go to the ring, but Road Dogg and X-Pac were back there to beat them up to stop them. Show hit a running splash on Rikishi against the turnbuckle. Hunter and Show got into an argument leading to a shove from Show, a punch from Hunter and a headbutt from Show. Rikishi with a superkick on Hunter and a standing side kick to Show as well. Rikishi whipped Hunter into Show against the turnbuckle followed by a running back splash. Belly to belly slam by Rikishi on Hunter and a Samoan Drop on Show. Rikishi set up for the Stinkface on Triple H against the corner and it was the second time that week since Rikishi did it on Raw too. Shane McMahon went into the ring with a steel chair. Shane hit Rikishi in the back with the chair, Stephanie distracted the referee and the chair had no effect, but Show hit a clothesline on Rikishi to knock him down. Show hit a Chokeslam on Rikishi. Triple H followed up with a Pedigree for the pinfall win at 7:22.
Winners by pinfall: Triple H and Big Show
Analysis: **1/2 The match was solid with the heels cheating to beat one guy. It took all four of the heels to get involved, so that makes Rikishi look like a tough guy.
Post match, Triple H attacked Rikishi with multiple chair shots to the back. The Rock limped his way out there with the right side of his ribs taped up.
Rock had lead pipe in his hands and hit Show in the head with it. Rock got into a brawl with Hunter and set up for a Rock Bottom, but Shane McMahon hit Rock in the ribs with the lead pipe. It sounded like they edited it some audio there because you could hear like a *ding* sound when Shane hit.
Triple H got the lead pipe and hit Rock repeatedly with the pipe to the ribs. Show tossed referee Earl Hebner out of the ring. Rikishi got back up and Hunter decked him with the lead pipe to the head. Show hit a Chokeslam on Rock. Hunter picked up Rock leading to a Pedigree on Rock, who could barely stand up by that point.
The foursome of Triple H, Big Show, Shane McMahon and Stephanie McMahon stood tall. Rock got back to his knees and stared at his rivals as the show ended right there.
Analysis: It was a dominant night for the heels, so it was a fitting end.
This episode had a run time of 1:30:26 on WWE Network. That's four minutes longer than the previous Smackdown, so I'm not sure what they took out of that show.
Three Stars of the Show
The Rock
Triple H
The Dudley Boyz
The Scoreboard
This episode gets a 5 out of 10.
This felt like an average show. The booking was fine in terms of continuing the story of the heels running things. That would change a bit come Raw, so we'll get to that in the next review.
I'm so sick of handicap matches. Four in one show. I know it followed a running theme of making life difficult for The Rock, Kane and Rikishi as the top faces on the show, but it got annoying by the end of the night.
There wasn't anything that stood out among the midcard acts although I thought The Dudleys and Kurt Angle were great. They were my favorite heels during this era.
—-
Please let me know what you think of these reviews and feel free to offer any suggestions too. Thanks for reading.
John Canton
Email mrjohncanton@gmail.com
Twitter @johnreport
Personal Facebook and TJRWrestling on Facebook