TJR: AEW Dynamite 04/08/20 Results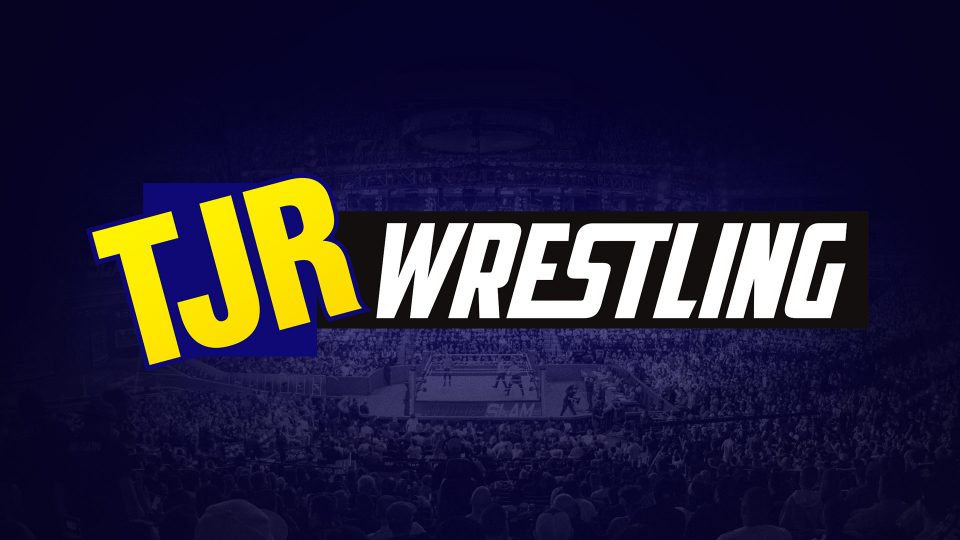 Welcome to the AEW Dynamite review on TJRWrestling. This is going to be different from a usual AEW review here on the site because I'm not going to go in-depth. It says "results" instead of "review" in the title because I'm just going to list what happened and offer a few thoughts. Basically, I just need a break from writing for a day or two after one of the busiest periods of the year.
I've reviewed the previous 27 episodes of Dynamite in depth along with every AEW PPV. I'm not doing this because of anything that AEW did. I really enjoy the product. It's just sometimes I'm going to need a break and this is one of those times. I don't want to worry you thinking that I'm sick or anything like that. I'm not. All good here. I haven't taken five days off from writing since October 2017 when one of my best friends got married in Texas. I'm not even taking a full week off because I expect to write about Smackdown tomorrow, plus I have some other retro content to go up. It's just a case of not feeling up to it at the moment. Writing is what I do and I love it, but for this post I'm just going to stick to the basics of what happened.
This was episode #28 of AEW Dynamite that was taped somewhere in Georgia just like last week. They have taped several weeks of shows, which is smart due to the health crisis. The roster is limited during this period too, so it doesn't feel like a regular AEW show. I'm checking out my friend Scott Keith's review for match times.
The announcers were Tony Schiavone and Chris Jericho. I didn't watch the episode but I saw a lot of comments about how great Jericho was in that role, which isn't a surprise.
Lance Archer defeated Allen Angels
A short match to put over Archer as he continues to get squash wins.
Hikaru Shida vs. Britt Baker
This was a longer match that got around 17 minutes. They had a hard-hitting match that saw the heel Baker get a busted nose and there was blood all over her face. Shida got the win to continue her winning ways to build her up for a likely Women's Title shot at champion Nyla Rose. This was apparently a good match.
Best Friends (Chuck Taylor and Trent) defeated Kenny Omega and Michael Nakazawa
It's a rare loss for Omega because he teamed with his best friend Nakazawa, who barely gets to wrestle on television. Nakazawa is mostly a comedy guy doing the baby oil gimmick to make himself slippery and I find it stupid to watch. Some people like it I guess, but it's silly.
Brodie Lee continued his Vince McMahon impression gimmick by yelling at his Dark Order guys for not wearing suits in airports.
There was a video package about the Jon Moxley match against Jake Hager next week on AEW Dynamite. It's Moxley defending the AEW World Title against Hager.
Matt Hardy challenged Chris Jericho to a match at the Hardy Compound called "The Elite Deletion." No official word on when that will air. It should be entertaining.
Brodie Lee defeated Lee Johnson
Another squash win for another new, tall wrestler like Lee. It was about a one-minute match.
Next week on Dynamite has the AEW Championship match with Jon Moxley defending the title against Jake Hager and Lance Archer faces Cabana in the TNT Title tournament quarterfinals. I expect wins for Moxley and Archer in those matches.
Cody defeated Shawn Spears in a quarterfinal match in the TNT Championship Tournament
This result was not a surprise after Spears got the win in the tag team main event last week, so this week Spears put over Cody in singles action as he has done before. It was a long match that went 22 minutes because they are having longer matches due to the limited roster. I saw the clip of the finish where Cody put on the Figure Four Leglock, Spears had his shoulders down, Spears was shaking his hands for some reason and Spears kept his shoulders down for the three count to give Cody the win. It's not that hard to get a shoulder up there. I'd rather see a submission win instead of a pinfall win in that spot. They also did a table breaking spot in the match with Spears putting Cody through the table, which did not lead to a DQ or anything. Cody winning was the obvious result because he might make the finals of the tournament against Lance Archer while Spears loses more than he wins in AEW.
Final Thoughts
It sounds like a solid show with the main event match going long and the women's match was apparently pretty good. I may watch the whole show in the coming days, but I don't plan on writing a detailed review. I should be back to normal with a more detailed review next week for a show with the AEW World Title match.
Thanks for reading. Be smart and be safe out there.
—
You can contact me using any of the methods below.
Thanks for reading.
John Canton
Email: mrjohncanton@gmail.com
Twitter: @johnreport
Personal Facebook and TJRWrestling on Facebook